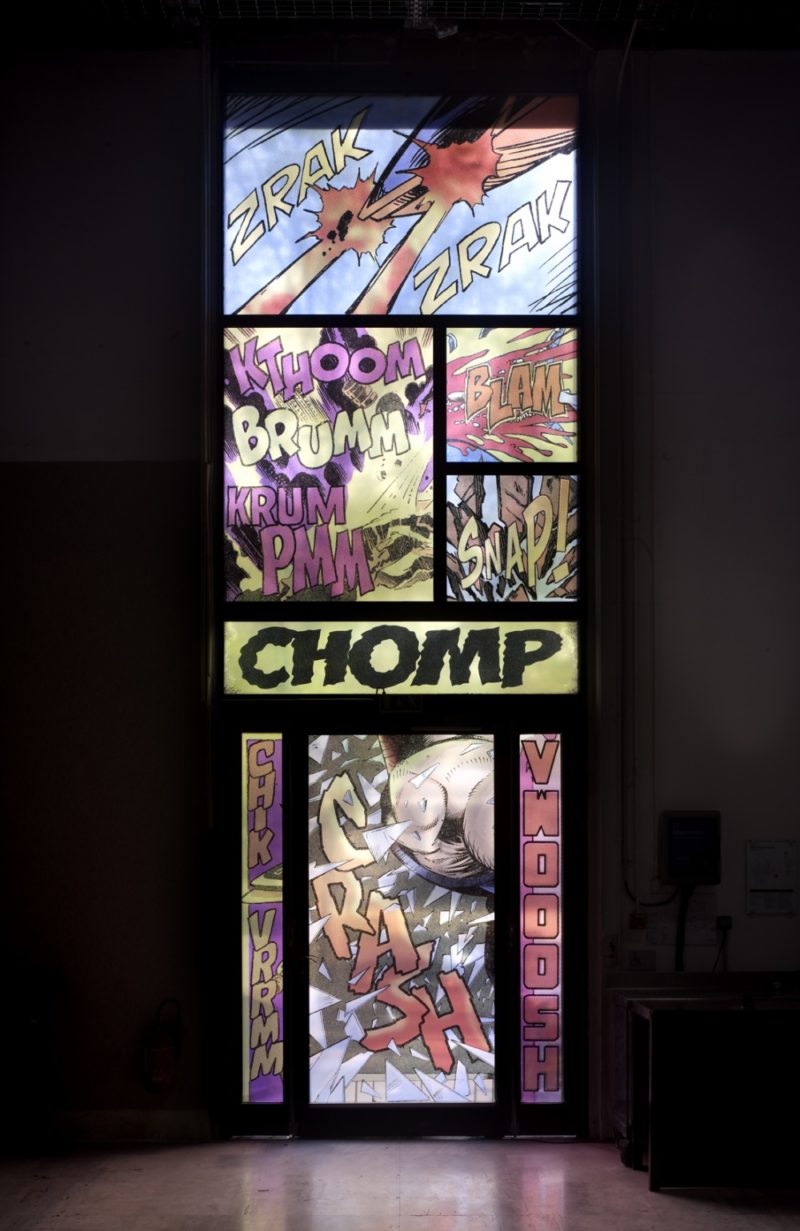 Christian Marclay's installation at Palais de Tokyo
As part of the reopening of Palais De Tokyo, Christian Marclay has designed a series of glass windows overlooking the Avenue du Président-Wilson. The Swiss and American artist, whose work explores the connections between sound and visual art, uses onomatopoeias taken from comic books as graphic expressions of noise. Seven Windows encapsulates sound through glass. The result is a beautiful, colorful series that works to tell a story through the sequential panes of glass that mimic the organization of a comic strip.
Christian Marclay's biography
Christian Marclay is a London and New York-based visual artist and composer whose innovative work explores the juxtaposition between sound recording, photography, video and film. He was born in California in 1955 and raised in Geneva, Switzerland. His mother was American, so he held a double nationality. Marclay studied at the Ecole Supérieure d'Art Visuel from 1977–1980 in Geneva, Switzerland. From 1977–1980 he studied sculpture at the Massachusetts College of Art in Boston. He also studied as a visiting scholar at Cooper Union in New York in 1978.
What makes his work stand out?
As a performer and sound artist, Christian Marclay has been experimenting, composing and performing with phonograph records and turntables since 1979 to create his unique "theater of found sound," influenced by Marcel Duchamp. Christian Marclay offers a unique, fresh and innovative voice that has inspired an entire generation of musicians, artists and theorists.
Video: Interview with Christian Marclay (in French)
Photos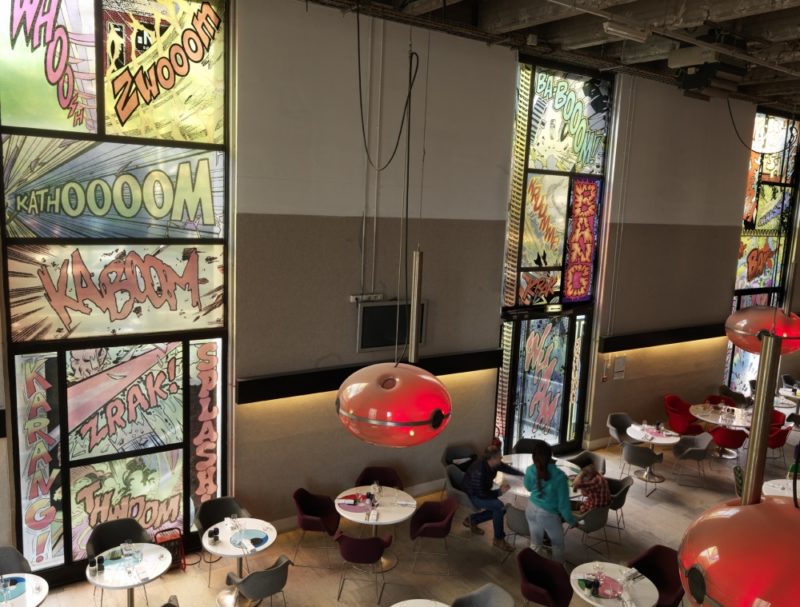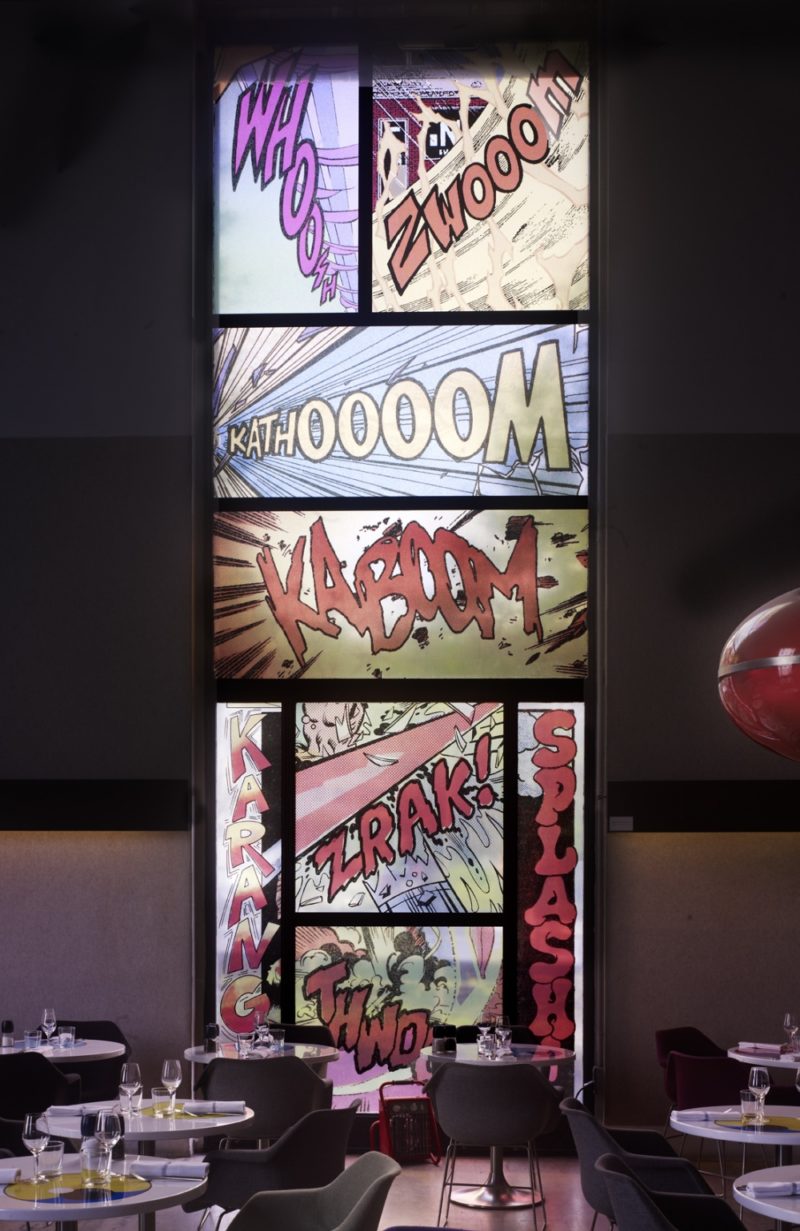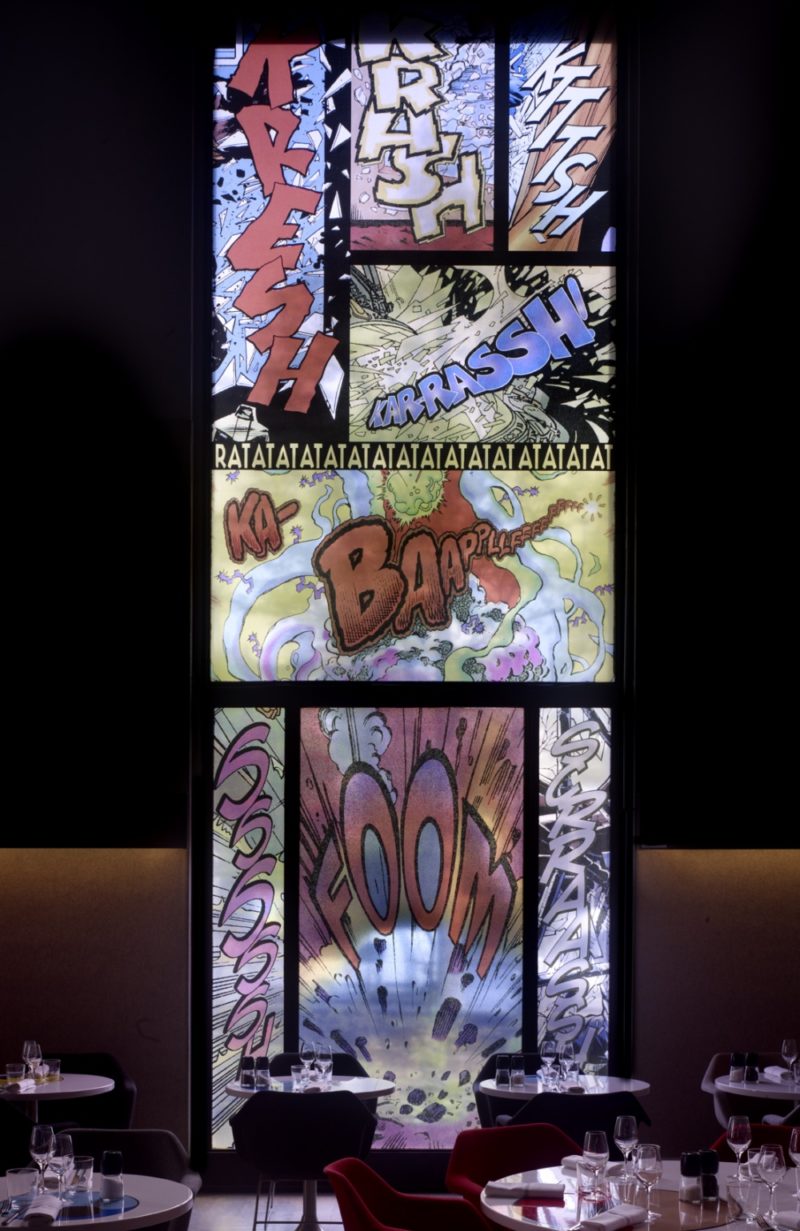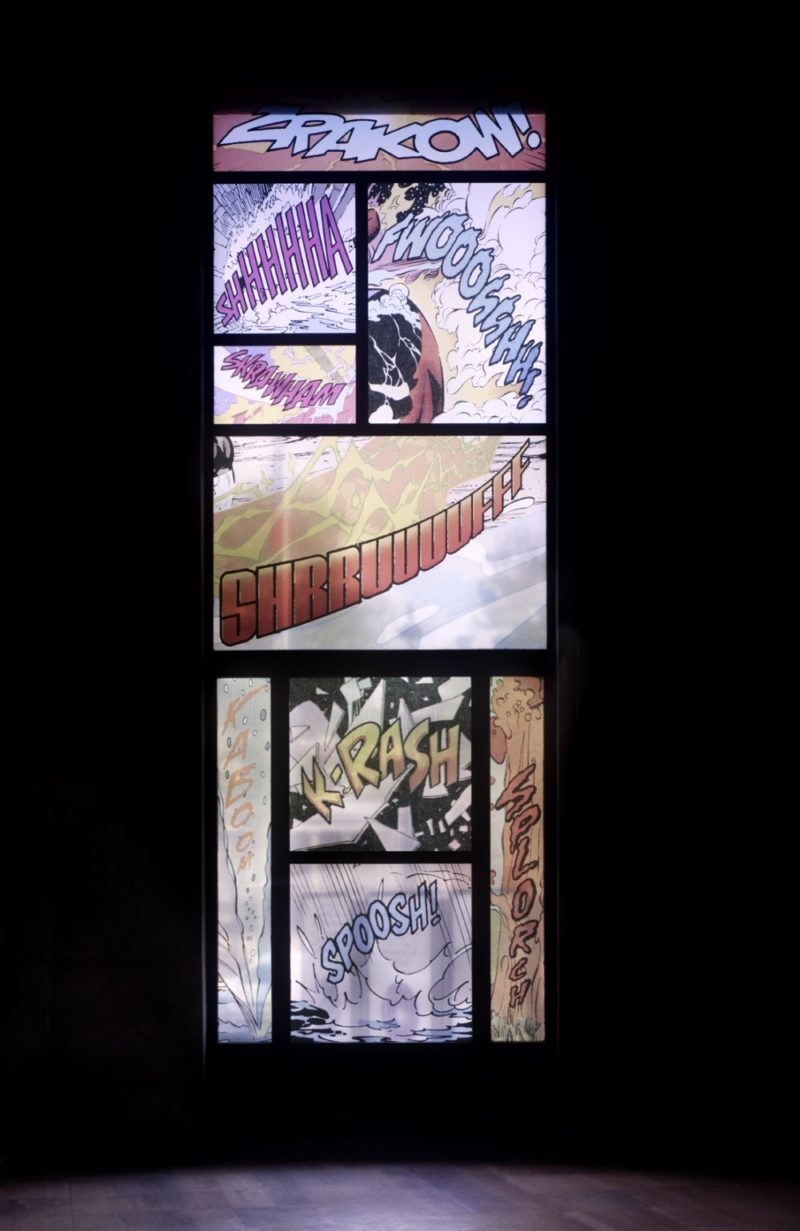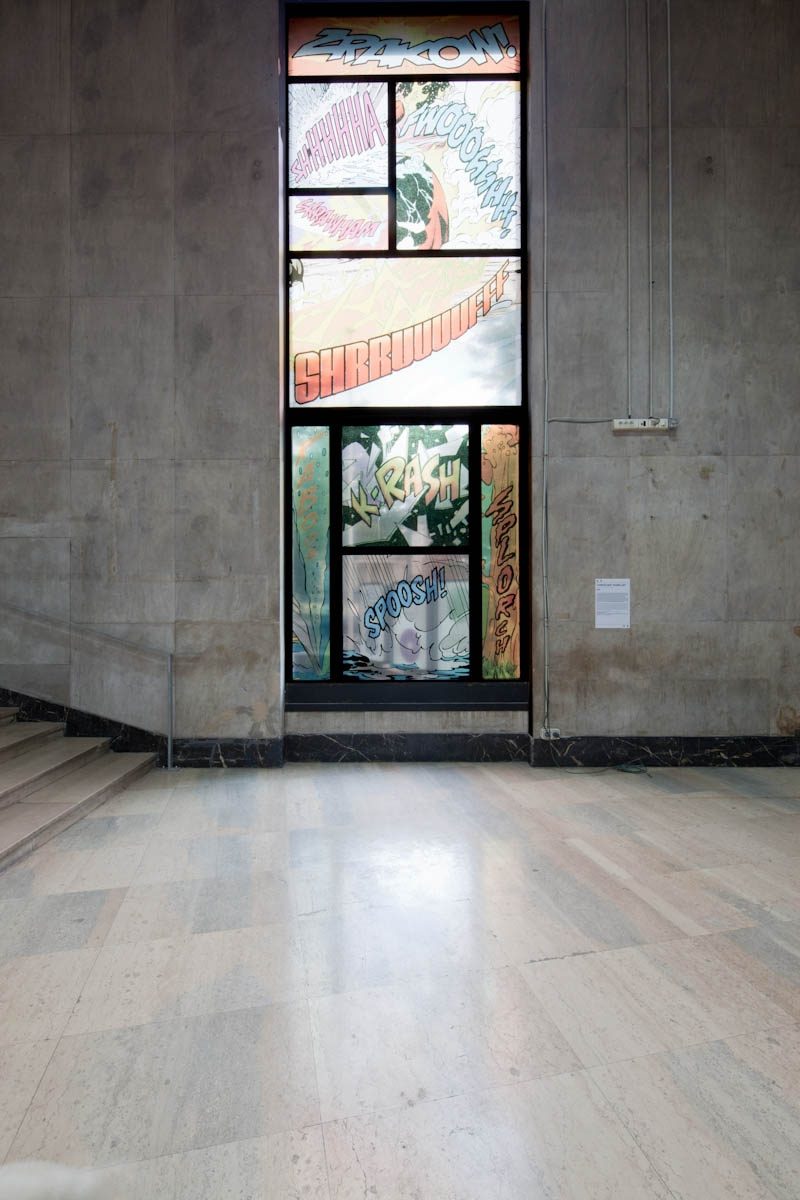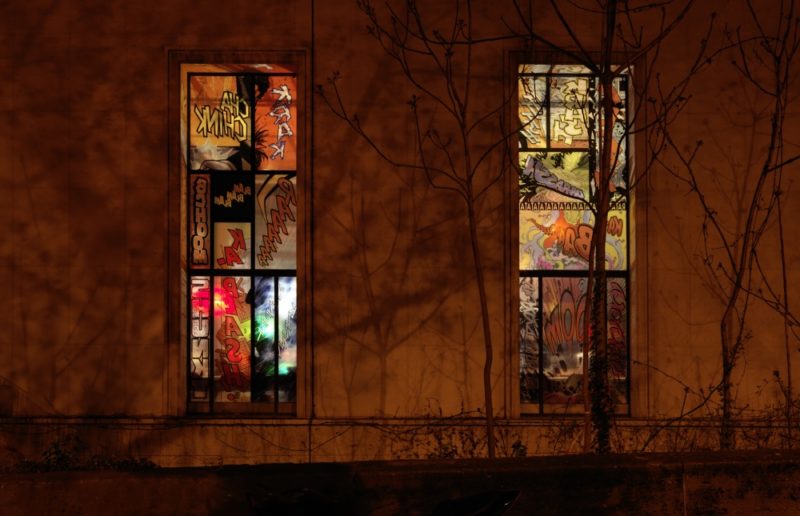 More
More by Christian Marclay
More stained glass windows