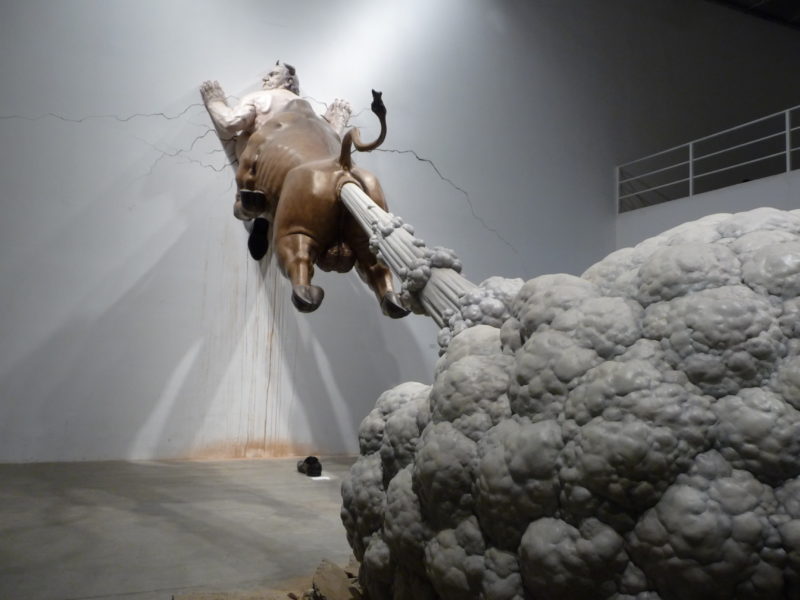 Intro
The Bull Fart Sculpture was exhibited in a Beijing art gallery in 2009 by celebrated Chinese artist Chen Wenling. Chen titled the work What You See Might Not Be Real to take an in-depth look at the international financial crisis that the world was grappling with at the time. Chen created the farting bull to symbolize Wall Street since farts in the Chinese culture imply telling a lie or bluffing.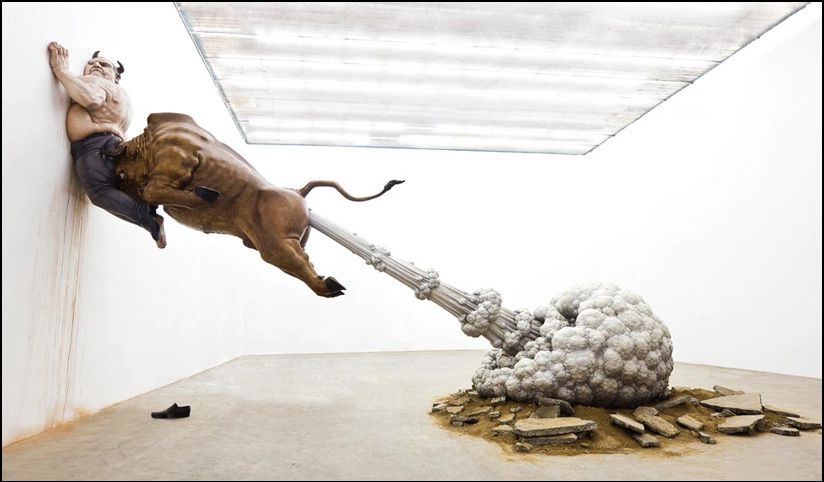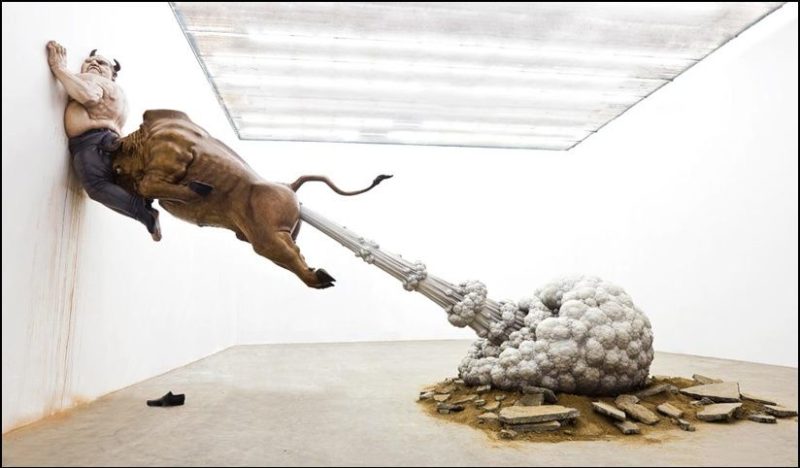 The Bull Fart Sculpture
The farting bull appears to be shoving a devil-horned man forcefully on the wall. According to experts, Chen included the man in the piece to represent Bernard Madoff1, a former financier who was sentenced to more than 100 years for running the biggest Ponzi scheme in history- worth approximately $64.8 billion.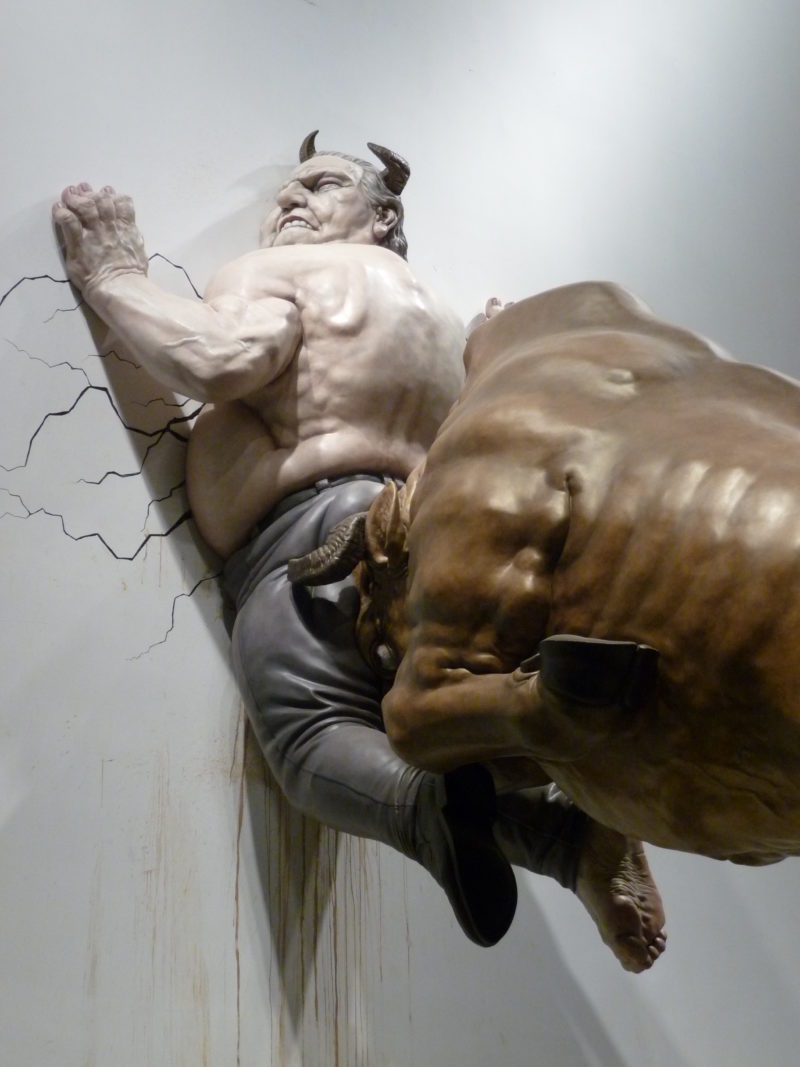 Part of Chen's exhibition at the Beijing JoyArt gallery was titled Emergency Exit because the bull had to let one-off, although like most art pieces, is open to various interpretations.
Some critics say that the bull fart sculpture was a follow-up from his previous exhibition titled God Is Materialism, hosted at the Asia Art Center Beijing.
During his two-part art exhibition Emergency Exit, Chen also showed another work, entitled How to Escape.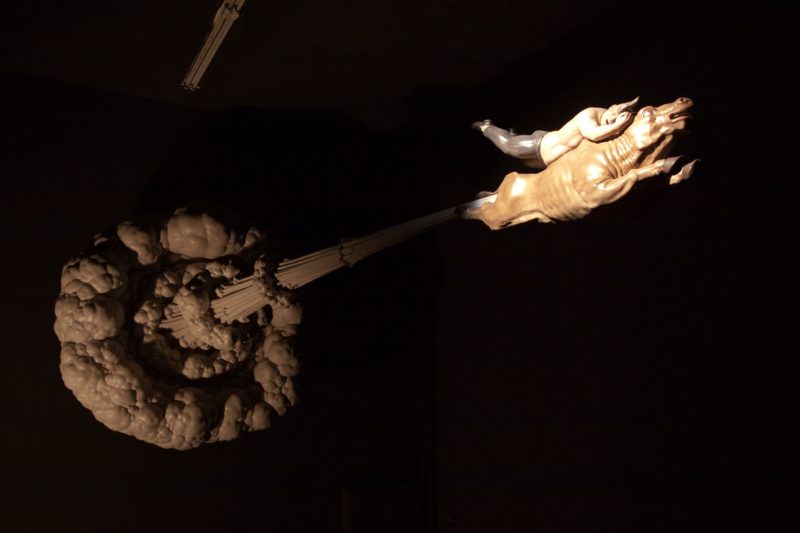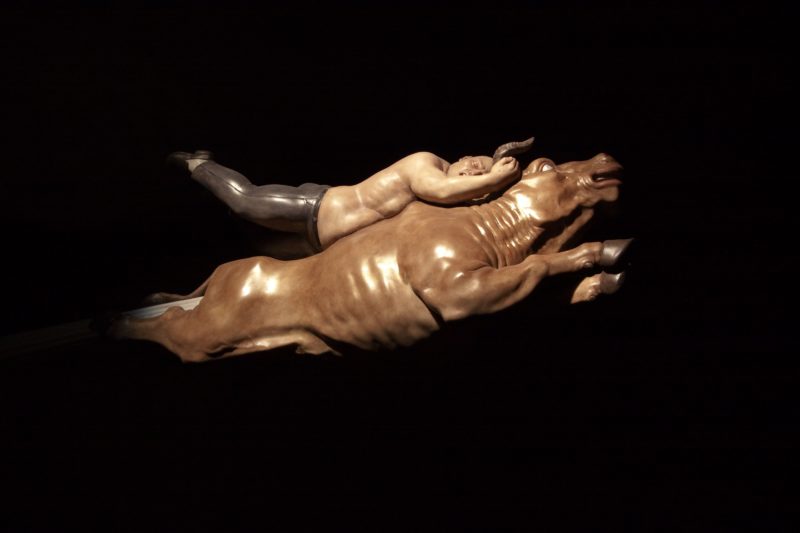 About the artist
Chen Wenling, son of a vegetable farmer, was born in the Fujian Province of Quanzhou and is today recognized as one of the most well-known contemporary sculptors in the world.
He entered the Chinese contemporary art circle in a powerful way that was almost a "peasant uprising"2 when he was the only newcomer amongst heavyweight artists selected for the Guangzhou Art Biennale.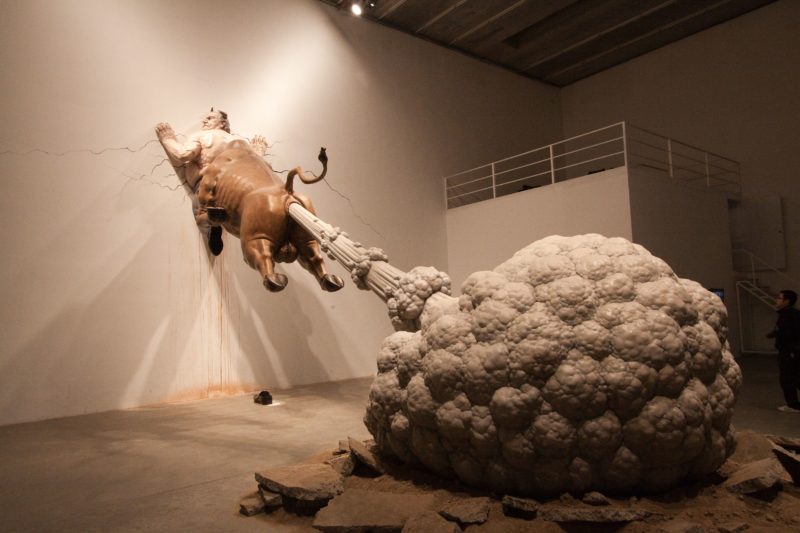 Chen has exhibited his works at several prestigious exhibitions, including the Shanghai Biennale, Art Basel in Switzerland, the Guangzhou Art Museum, the Duolun Museum of Modern Art, and more.
Chen first gained international acclaim thanks to his Red Memory sculptures, which consisted of a series of jumbo-sized laughing young boys that he covered and rendered in glossy red paint. As his body of work has grown, Chen has moved on to a much darker body of work.
It often features outrageous, obstinate figures and subjects who frolic in sexual deviance and moral corruption, which explains his choice of Madoff as his subject for What You See Might Not Be Real.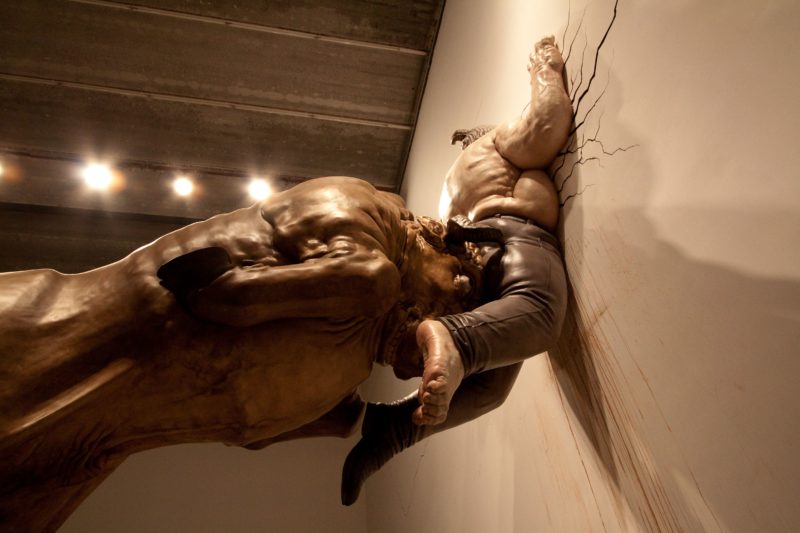 Even though the artist's body of work has grown immensely over the last few years, Chen has remained true to his unorthodox style. Most sculptures are created by measuring their height, depth, or width.
However, Chen tries to transcend these attributes by adding more dimensions and perspectives that help to give his works a deeper meaning. As such, Chen has created many works that symbolize greed, sloth, gluttony, corruption, and more.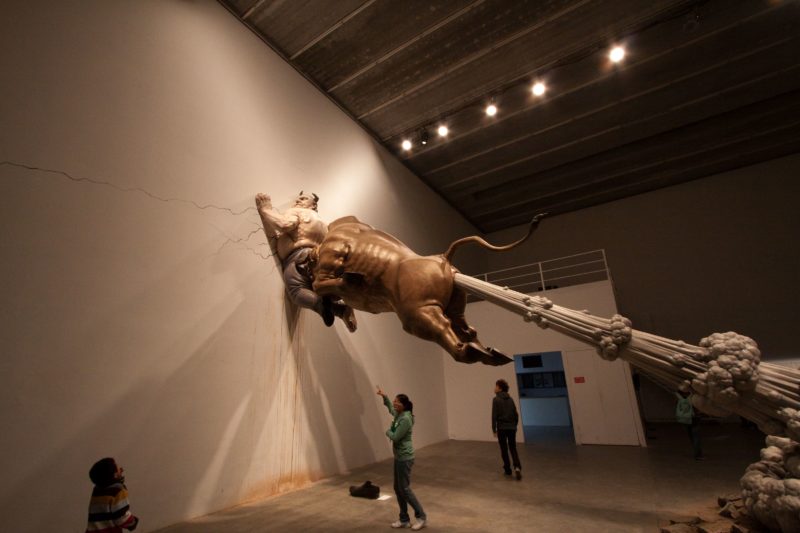 Chen draws inspiration from various sources and influences, including Pablo Picasso, Fernando Botero, Auguste Rodin, and Salvador Dali.
In 1999, Chen was awarded the top prize at the respected Venice Biennale. Chen currently lives and produces art in Beijing that expresses his contempt for vanity, violence, power, and social injustices in the world.
Final Thoughts
Art critics and philosophers have for many tears reflected on the role of art and its place in highlighting political and social issues in the world and that's exactly what Wenling has become known for over the last couple of decades.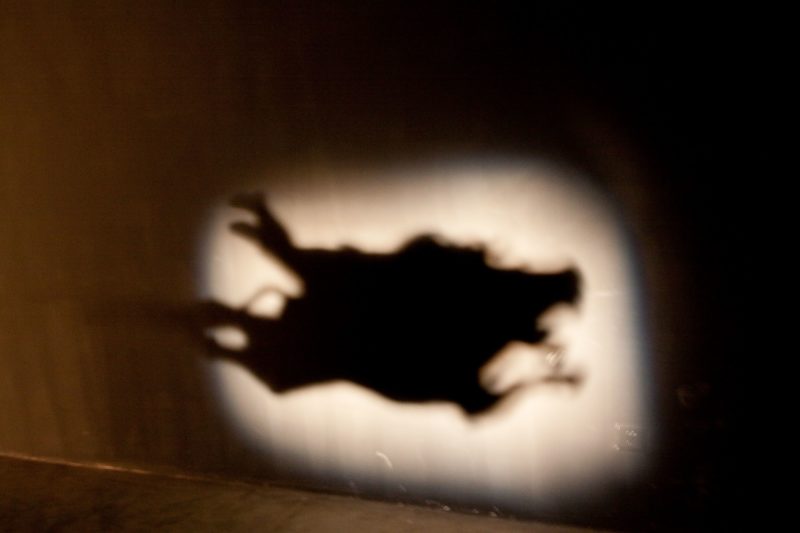 Footnotes