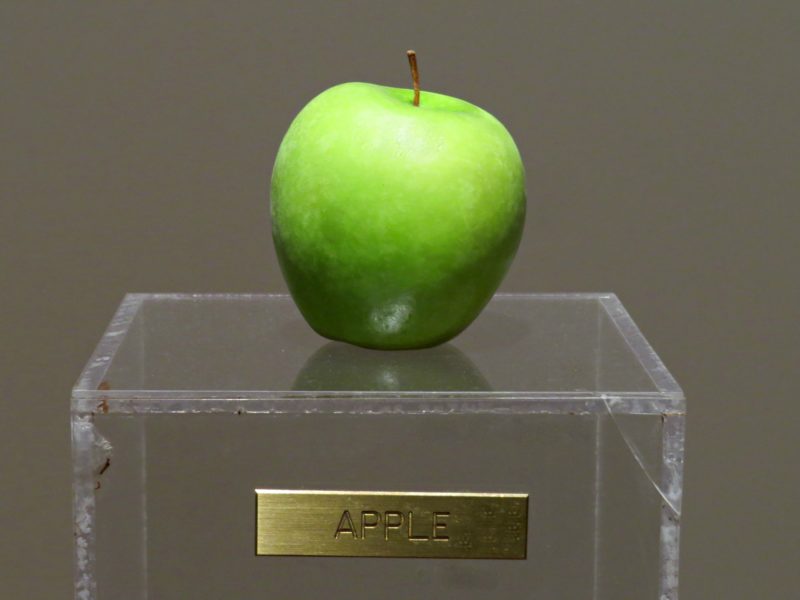 Introduction
A bright green apple spotlighted on top of a tall plexiglass pedestal would have been the first object you would have seen upon entering the exhibition titled Yoko Ono: one-woman show, 1960-1971. The show, which was held at the Museum of Modern art in New York, was created to give visitors a glimpse of Yoko Ono's international avant-garde and off-kilter art that was made in the '60s.
About Yoko Ono
In the 1960s, when Yoko Ono's created some of her prolific pieces, she was a groundbreaking and influential artist in London and New York. Her persona as a radical artist influenced the Fluxus movement, which was a movement that consisted of trickster and performance artists.
History of Apple
Apple is one of Yoko's earlier pieces. The work features an actual Granny Smith placed on top of a clear glass stand with a small brass plaque labeled 'APPLE.' The glass stand was created to shift the audience's attention away from the main presentation of the art object (the apple) to the passage of time.
Decay and renewal of the apple
The passage of time in the piece was marked by the decay of the apple and its periodic renewal through the exhibition. Yoko placed a small brass plate on the glass to act as a counterpoint to the impermanence of the apple. Some also state that the brass plate was created to challenge audiences not to take the apple literally but merely to accept the simplicity of the piece.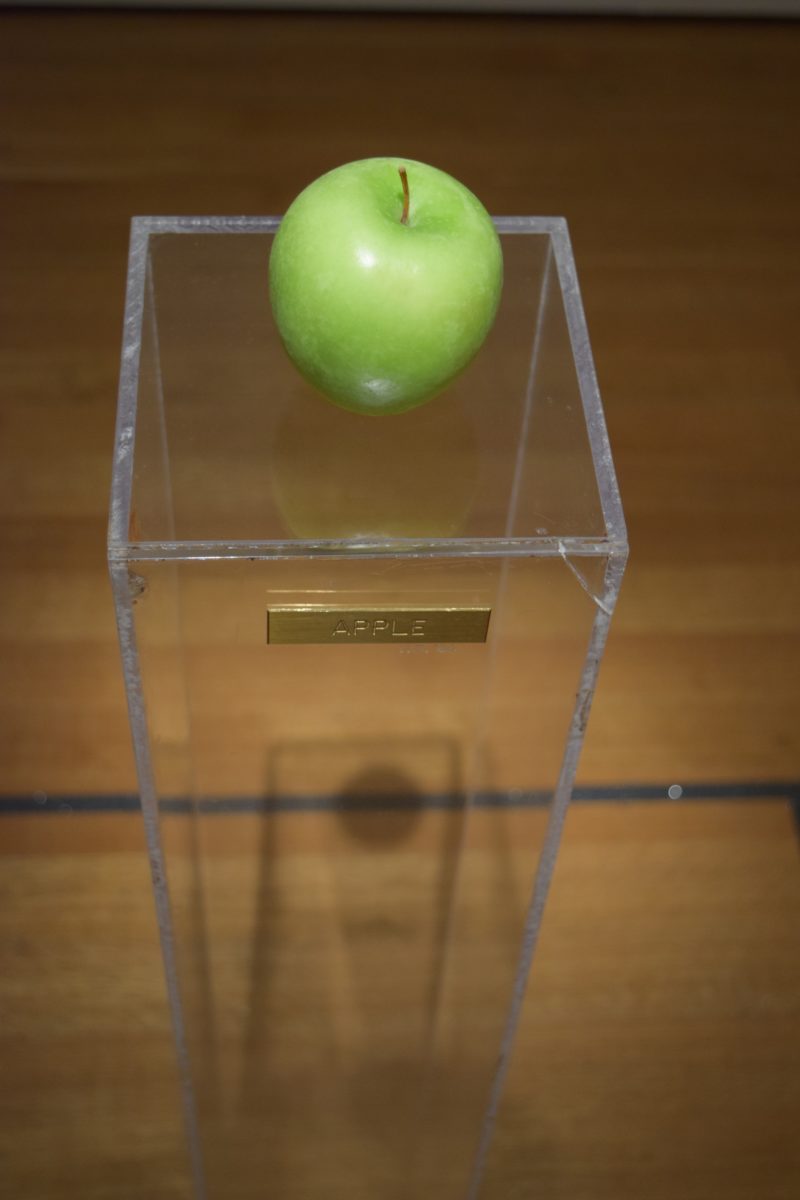 Meaning of the work
According to Yoko Ono, the decaying of the apple and the decision of whether to replace the apple or not was what was supposed to move audiences. To fully understand Ono's conceptual works, visitors had to approach them as the thought experiments that they were. For many years, her thought experiments, much like Apple, were created to alter one's sense of power and spiritual orientation.
Part of Yoko Ono's retrospective at MoMA
The 2015 Yoko Ono exhibition One Woman Show, 1960–1971 was co-curated by Christophe Cherix and Klaus Biesenbach and was held in one of MoMA's most prestigious 6th floor galleries. More than 100 vintage works represented the best of Yoko Ono's career in art, which was overshadowed for a long time by her pop icon husband, John Lennon.
More by Yoko Ono