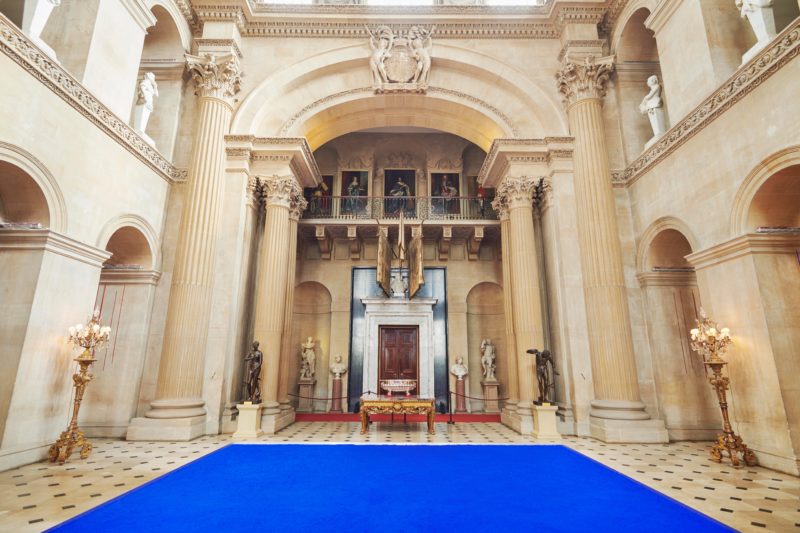 Who was Yves Klein?
Born in 1928 in Nice, France, Yves Klein soon became an influential figure in the post-war European art scene. He quickly rose the ranks to become a leading member of the art movement of Nouveau Réalisme in France. His induction to the art scene was majorly fueled by having both parents as artists; father, Fred Klein, a figurative painter of landscapes and mother, Marie Raymond, an abstract painter.
Yves Klein's most crucial recognition work was the International Klein Blue in 1957. This was a bluer-than-blue hue that he used to express visibility to the absolute in his monochrome works. The color used in the monochrome works inspired imagination and a sense of deeper feeling towards the unseen. He died from a heart attack in 1962, but his works live on.
The pigment bleu sec
The work is mainly a shallow wooden basin spread with sand and the trademark pigment of Yves Klein; International Klein Blue. The pigments became a painting in itself, rather than hung on the walls for display since the fixative medium being the most immaterial possible.
Yves Klein having such a strong belief in expressionism and freedom relished in having this work on the ground. He majorly argued that the powdered pigment wouldn't alter as they would be held down by gravity. Thus, the dye would be as he had envisioned them as he bought the powdered pigment from the paint suppliers and sharing his vision with the world.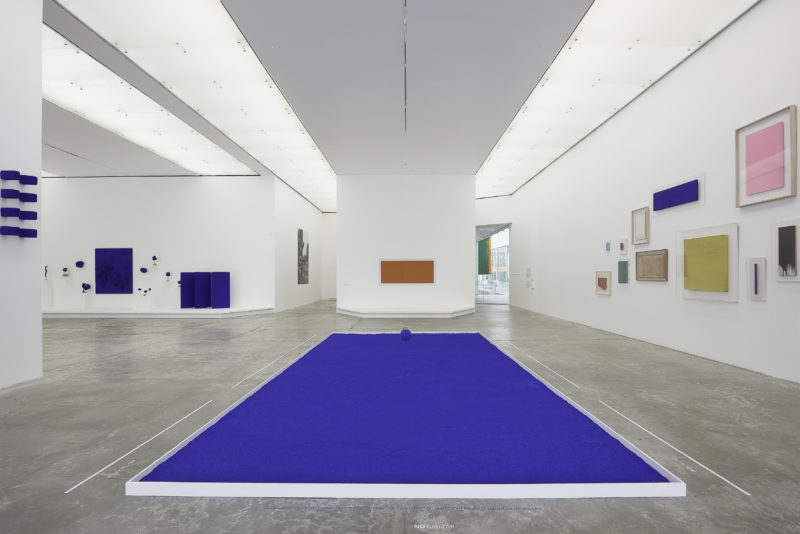 Analysis
The artist relished in the prospect of creating works that liberated color from their confinement by primary lines and shapes. He viewed art and color as a feeling rather than a form of figurative measure. With this mindset, his works mainly delved into portraying a loose effect but with deeper meaning and understanding to his audience.
The dry pigment did just that. With having it on the ground rather than hanging on the walls, Yves Klein made a bold statement that incited directing of focus onto the pigment itself. He once said:
Art is total freedom, it is life; when there is imprisonment in whatever manner, liberty is restrained, and life diminished…
Conclusion
This work was first done in 1957 and later recreated in 2018. Several art institutions all over the world have displayed this work, and for an avid art lover, this is a beautiful sight to witness.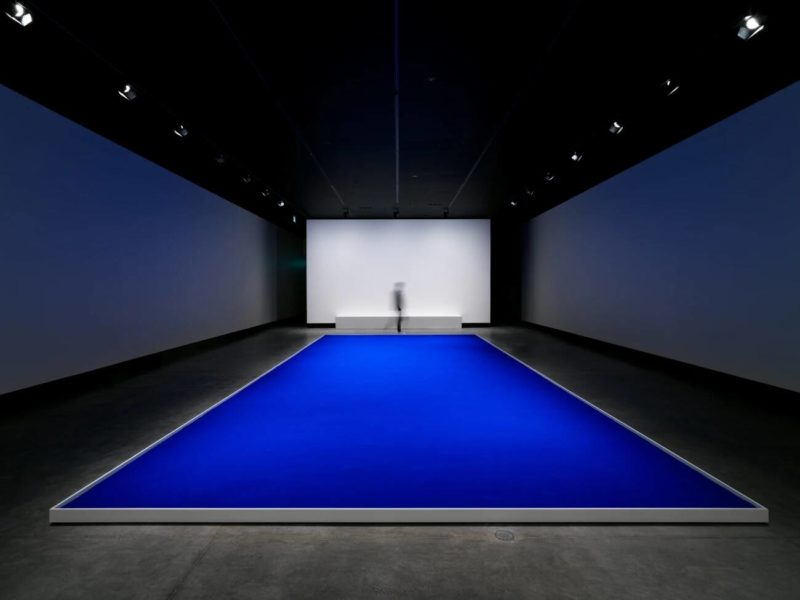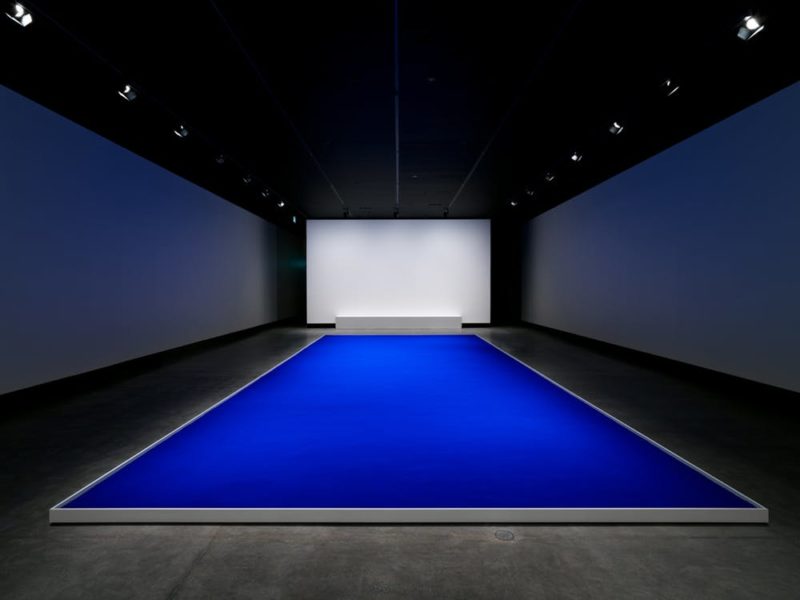 Untitled, Guggenheim Museum, Bilbao, 2015
A similar work, Untitled, was installed at the Guggenheim Museum, Bilbao, in 2015.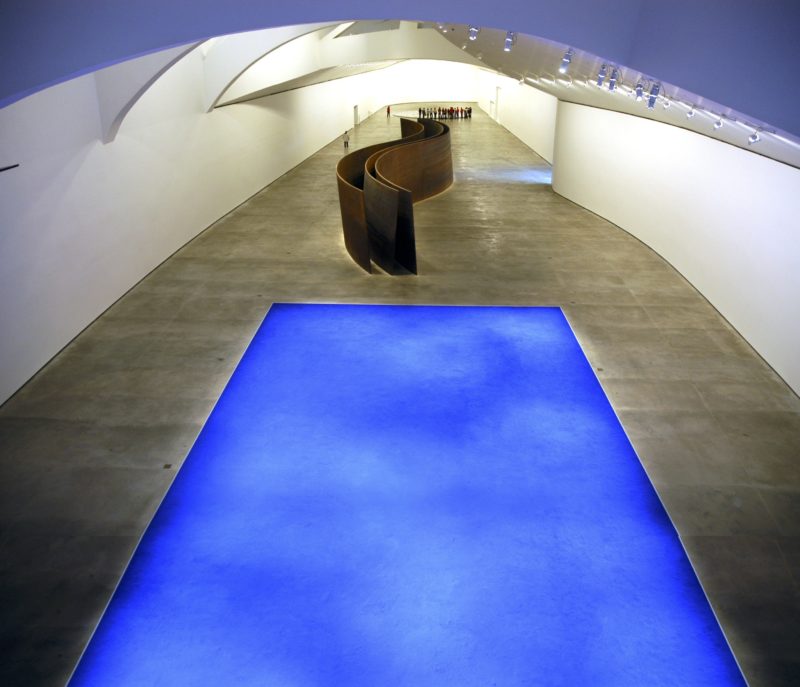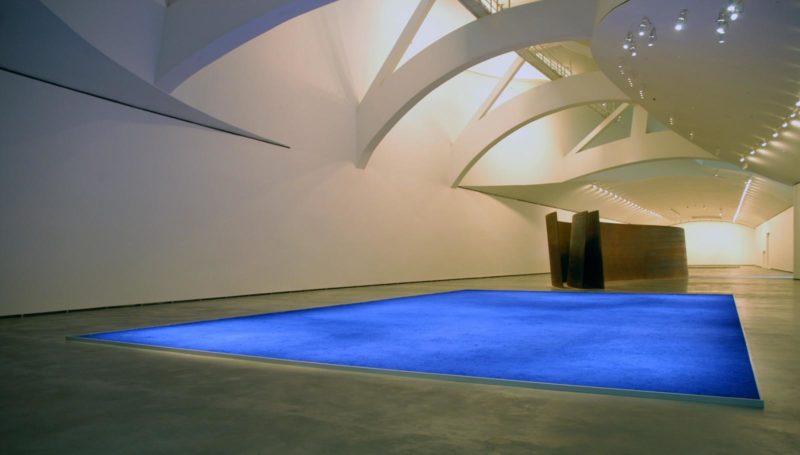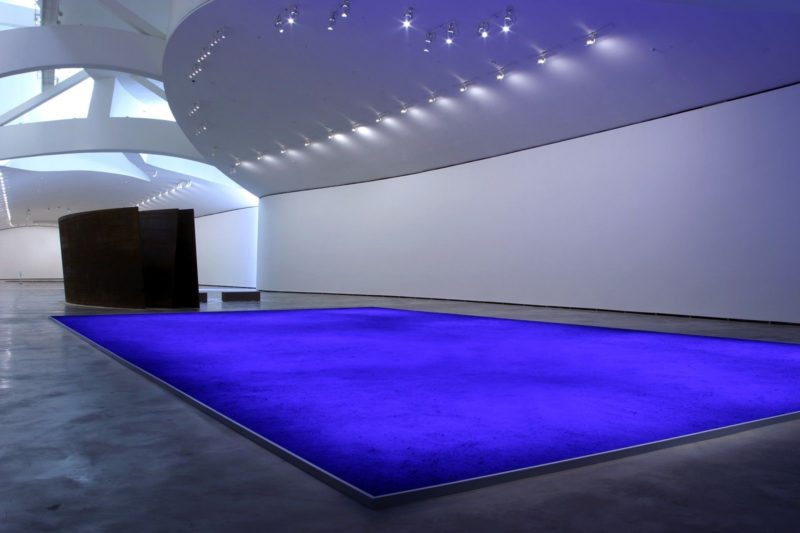 More by Yves Klein