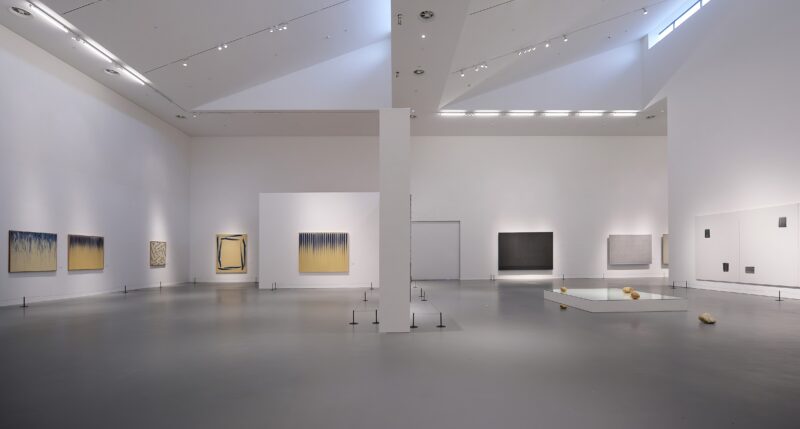 What is Dansaekhwa?
Dansaekhwa is an art movement born in South Korea in the 1970s. The pioneers of Dansaekhwa are born between 1913 and 1936 and avoided any reference to Western realism in their works, creating primarily monochrome and minimalist paintings.
Dansaekhwa or Tansaekhwa is a term used to refer to a loose grouping of paintings that originated in Korean painting in the mid-1970s when a group of artists began to push paint, soak canvas, drag pencils, rip paper, and otherwise manipulate the materials of painting.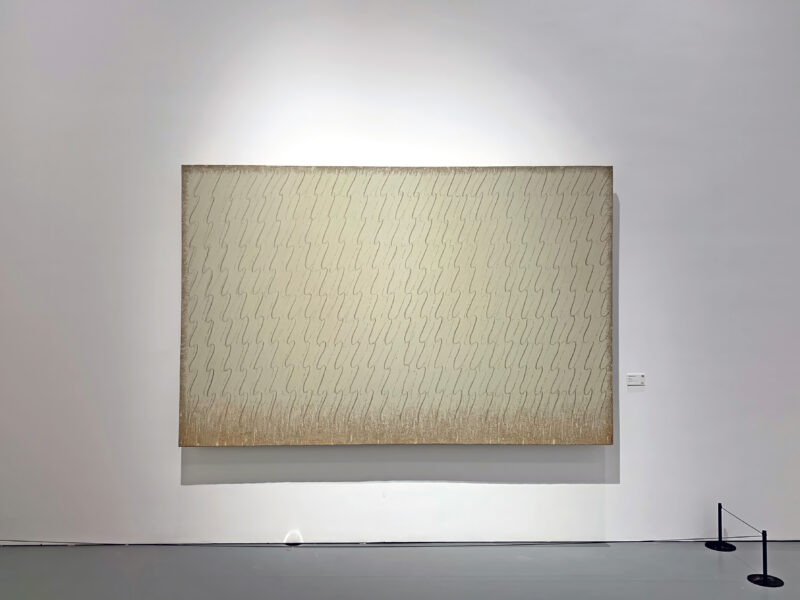 These artists were not involved in the types of pragmatic concerns that were associated with the Minimalist artists. Their focus was on a fundamental approach to painting that involved a specific cultural reading of nature. Their artworks indirectly resisted the expectations about the forms of art created under an authoritarian regime.
The artists also attempted to break away from the heritage of Japanese imperialism and Western abstraction. Dansaekhwa is deeply involved with the physicality of painting. Some of them based their work on traditional Korean ink portraits and used traditional Korean materials such as Hanji paper.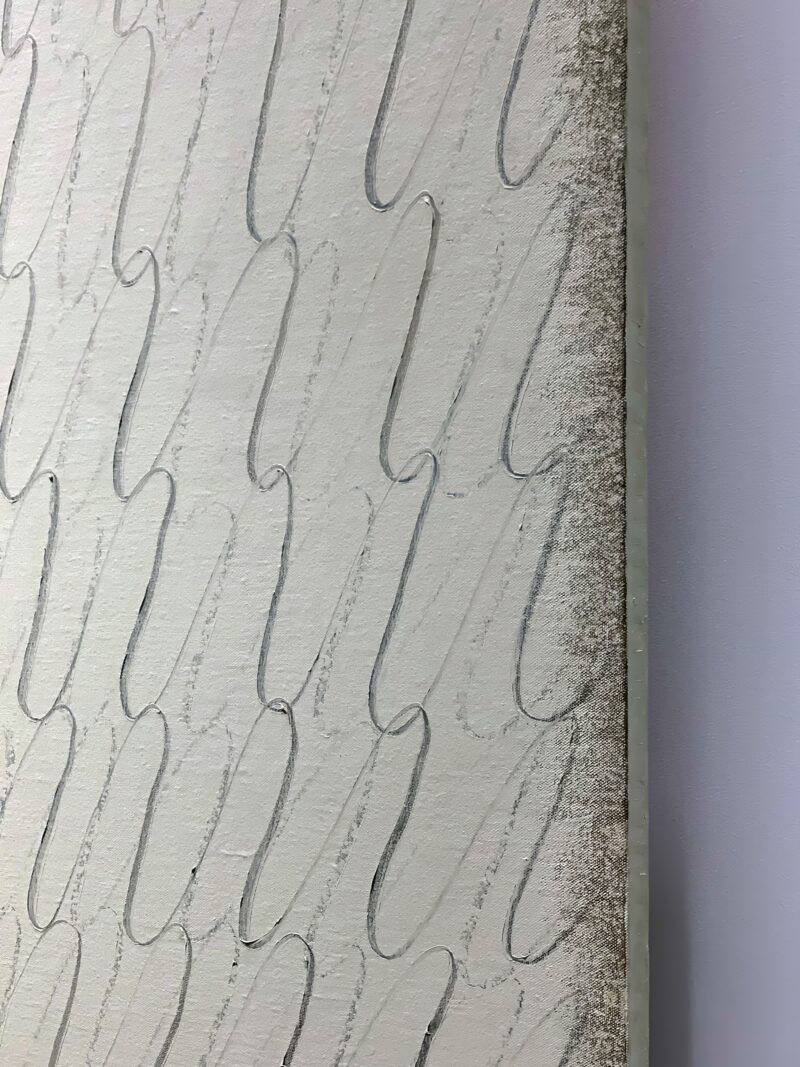 The word Dansaekhwa loosely translates to 'monochrome painting' in Korean and was predominantly used by Lee Yil in 1980 when referring to a group of generally non-figurative paintings painted in neutral shades.
Dansaekhwa has had a breath of new life, thanks to the efforts and talent of Octogenarian artists who stuck to this art style. Now, dealers, art fair organizers, museum curators and collectors can breathe a sigh of relief because what has been neglected for close to half a century has come to the public limelight.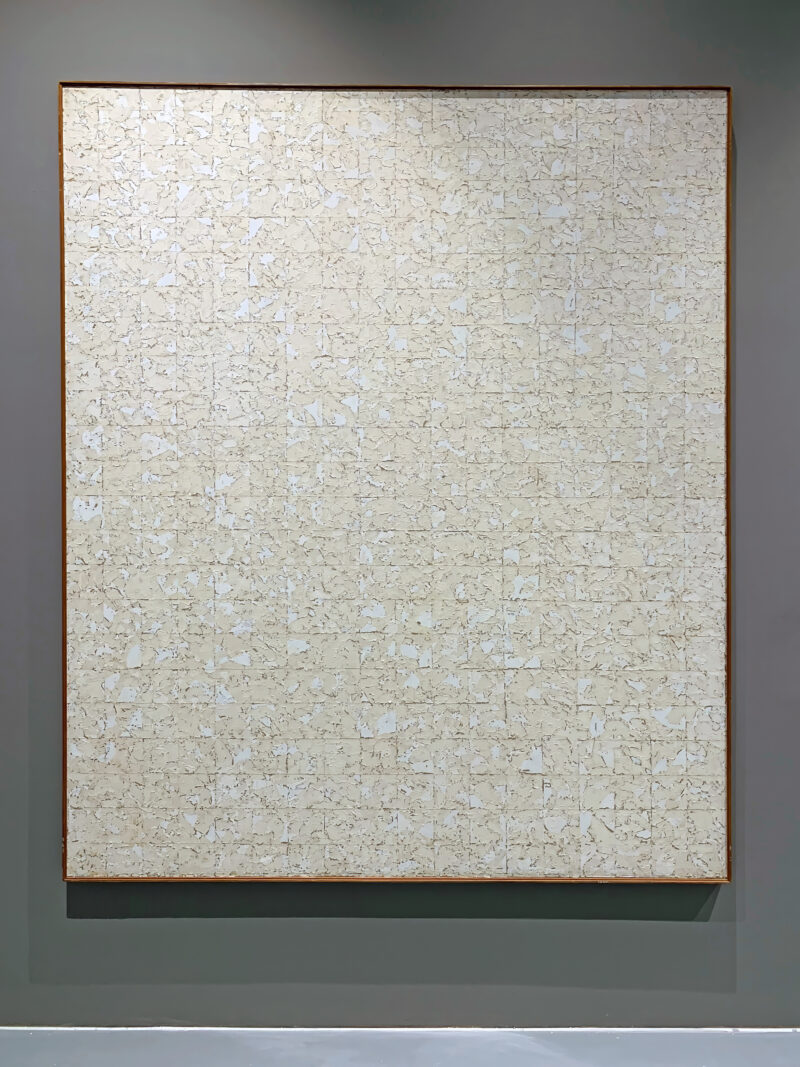 It was at a time of political strife and dictatorship1 that this painting technique sprouted. While the art had been practiced as a movement for all this time, it would not be until two years ago that the West got wind of its existence.
Popularized in Tokyo, Seoul, and Paris, Dansaekhwa became the international face of contemporary Korean art. Notable figures associated with Dansaekhwa include Lee Ufan and Park Seo-Bo. There have been numerous large-scale exhibitions about the groundbreaking Dansaekhwa movement in the past few years.
One of them was Korean Abstract Art – Kim Whanki and Dansaekhwa with works by Chung Chang-Sup, Chung Sang-Hwa, Ha Chong-Hyun, Kim Whanki, Kwon Young-Woo, Lee Ufan and Park Seo-Bo at Powerlong Museum, Shanghai, China, 2018–2019.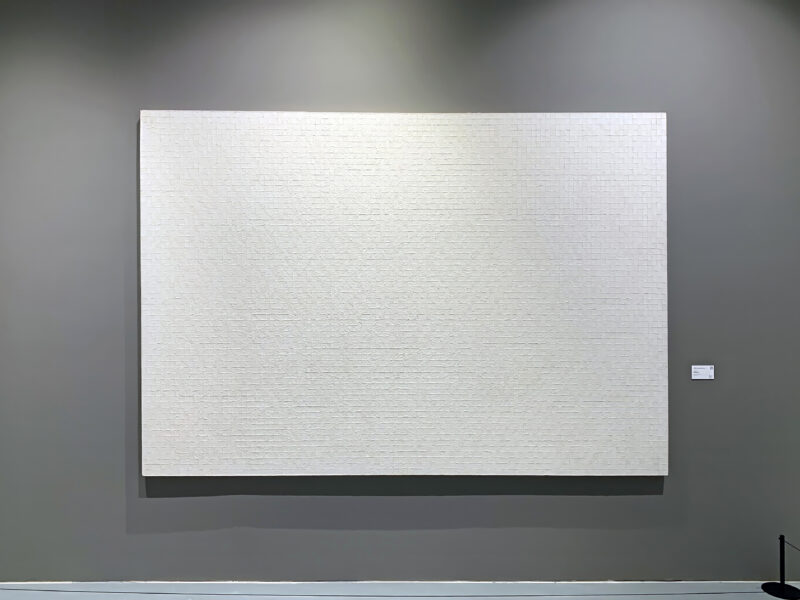 Lee Ufan's role
In the mid-1956, Lee Ufan, the leader of the movement, moved to Japan, where he began associating with the Mon-ha movement. By the 1970s, he had introduced his fellow Korean artists to the Tokyo art scene. Later in the mid-1970s, a group called "Five Korean Artists, Five Kinds of White" held a show at a gallery in Tokyo.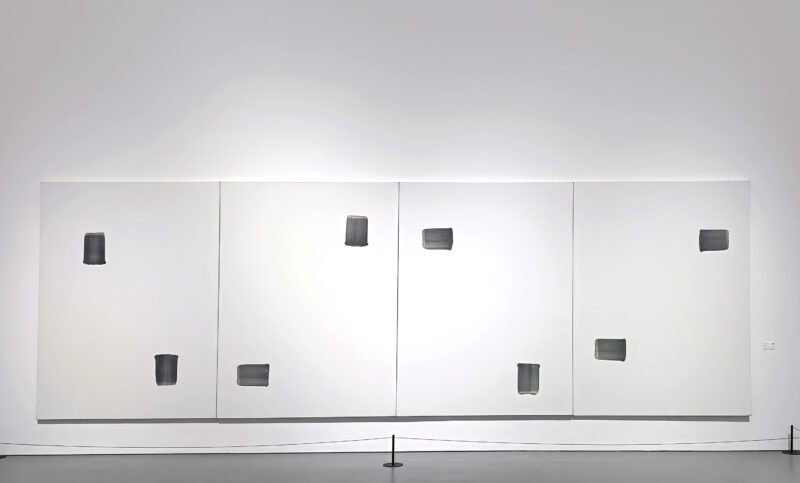 It is often credited as the first major exhibition of the works that would later become known as Dansaekhwa. The five Korean artists featured were Kwon Young-woo, Suh Seung-won, Lee Dong-youb, Park Seo-Bo, and Heu Hwang.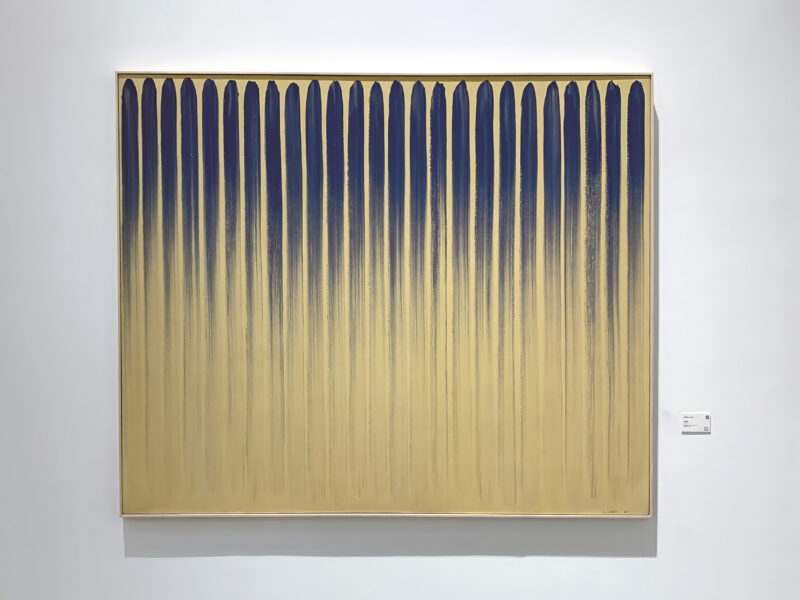 Lee Ufan's works have been exhibited at the Pace Gallery in New York and Lisson Gallery in London. After an auction where one of his paintings fetched a price of $140,000, Lee would become a celebrity in the world of monochromatic art creation. Later in 2014, Lee broke his own auction record2 when he gained $2.2 million in art sales.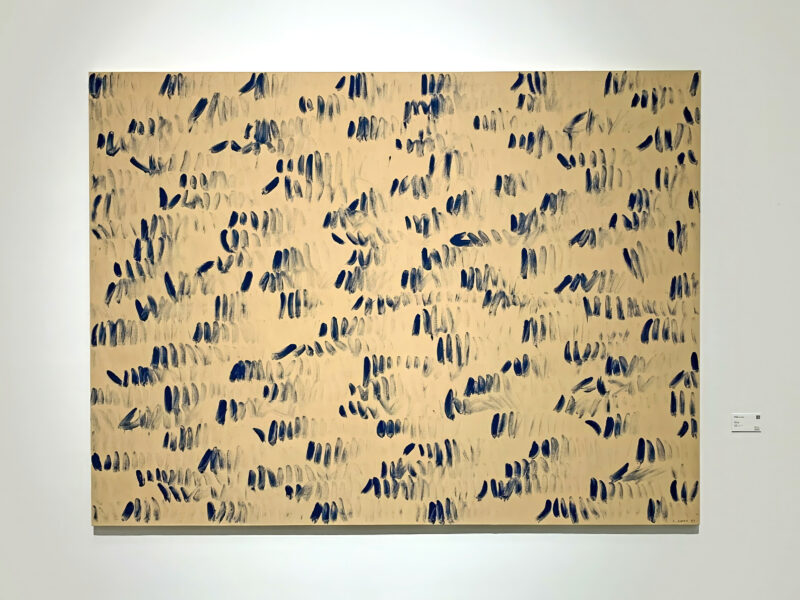 The rise of Dansaekhwa
Inevitably, Lee's success saw the rise of other artists who had come to associate themselves with the Dansaekhwa movement. Many of them originated from South Korea, and while they were relatively successful there, Lee's reputation would catapult them to international fame. Over the course of the last two years, when Dansaekhwa had become known, many Western art exhibitions have showcased their work.
Case in point is the effort by Katharine Kostyal of the White Cube gallery who had just returned from an exhibition at the Venice Biennale that deeply impressed her, came back and persuaded a leading Dansaekhwa artist in London, Park Seo-bo, to provide her with enough works to constitute his first exhibition in London.
Months before his work was shown at the White Cube, Park would be impressed when one of his most popular collection, the Twombly-esque Ecriture paintings sold for $1.2 million. In the years following 2013, Dansaekhwa would capture the scholarly attention of writers.
Joan Kee took the time to study the work and discussion around this Korean art style as written in the University of Minnesota Press. Today shows in the United States, South Korea, China and beyond contribute to sparking interest in Dansaekhwa.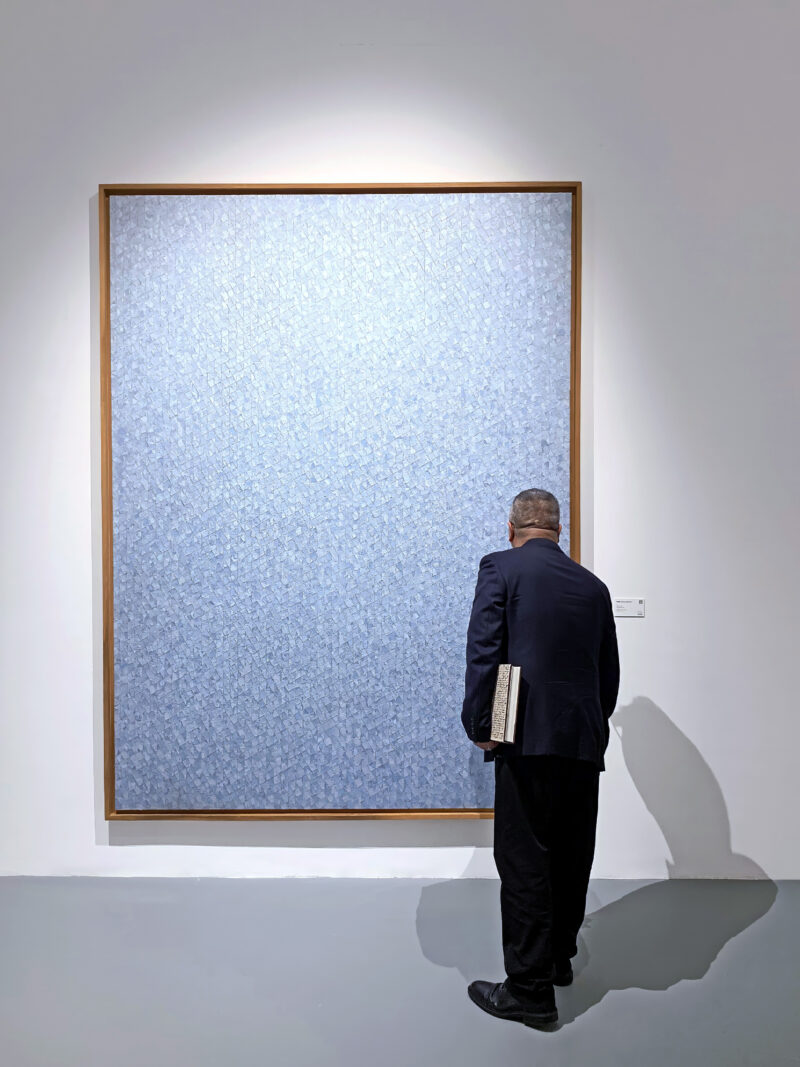 The pioneers of Dansaekhwa
Artist
한글
Born
Died
Education
Chung Chang-Sup
정창섭
1927
2011
Seoul National University
Chung Sang-hwa
정상화
1932
Seoul National University
Ha Chong-hyun
하종현
1935
Hongik University, Seoul
Hur Hwang
허황
1943
Hongik University, Seoul
Kim Guiline
김기린
1936
Hankuk University of Foreign Studies, Seoul
Dijon University, France Ecole
Nationale des Beauz-Arts, Paris
Kim Whanki
김환기
1913
1974
Nihon University, Tokyo
Kwon Young-woo
권영우
1926
2013
Seoul National University
Lee Dong-Youb
이동엽
1946
Hongik University, Seoul
Lee Ufan
이우환
1936
Seoul National University

Quac In-sik
곽인식
1919
1988
Tama Art University, Tokyo
Park Seo-bo
박서보
1931
Hongik University, Seoul
Rhee Seundja
이성자
1918
2009
Jissen Women's University, Tokyo
Yun Hyong-keun
윤형근
1927
2007
Seoul National University
Hongik University, Seoul
Youn Myeung-Ro
윤명로
1936
Seoul National University
New York Pratt Graphic Center
Kim Tschang-yeul
김창열
1929
2021
Seoul National University
Cho Yong-ik
조용익
1934
Seoul National University
Suh Seung-Wong
서승
1941
Hongik University, Seoul
The books about Dansaekhwa
Selected works by Dansaekhwa artists
Cho Yong-Ik (조용익)
Rising to prominence in the mid-1960s following his graduation from Seoul National University, Cho (1934-2023) began his artistic career by creating colorful abstract compositions before moving to the Dansaekhwa rubric of expression in the 1970s.
Although not technically a movement in the strictest sense, including a group of artists bound to a manifesto, this period of artistic action promoted meditation, repetition, and tranquility by placing the "act of making" at the center of creation.
While operating within the group, Cho adhered to the key doctrines of the Dansaekhwa rubric while adding his own elements. For instance, the "Scratch Series" has some hints of his rhythmic gesturing across the canvas as he pressed off the top layer of paint with his bare thumb to reveal the alter undertone.
Cho Yong-Ik has been regarded as one of the most important South Korean painters and held a major solo show at the Sungkok Art Museum in Seoul in 2016.
Chung Chang-Sup (정창섭)
Born in Cheongju, Korea, Chung Chang-Sup (1927-2011) attended the College of Fine Arts at Seoul National University, where he received an MFA. Chung is known for being among the first generation of artists educated in Korea in the aftermath of its liberation, as well as one of the most influential abstract painters of Dansaekhwa.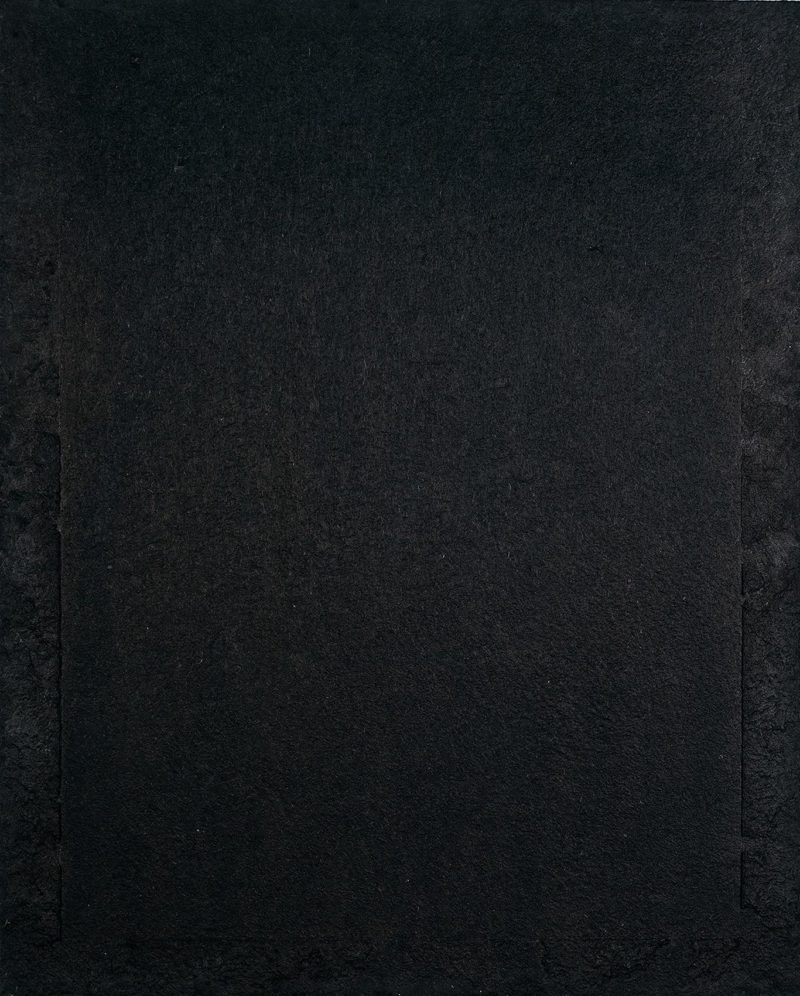 He is also known for his paintings on 'dakjongi', mulberry paper, or 'tak' works, created by adhering wet fibers extracted from the tree bark directly onto the canvas. Chung also began to utilize hanji (Korean paper) in the 1970s and slowly evolved his practice from the 1990s, steadfastly maintaining his focus on material experimentation, physicality, and alchemy.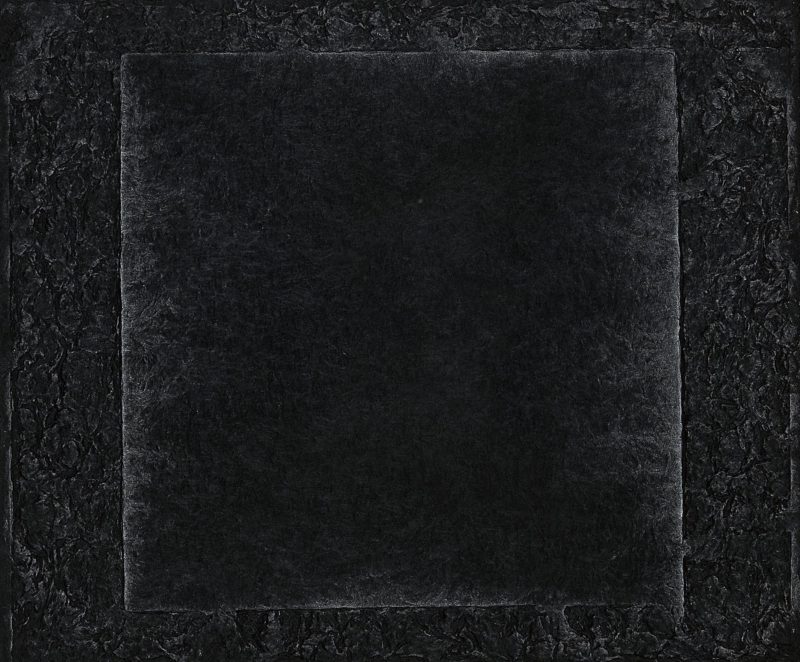 Pursuing his specific technique for four decades, it culminated in his final series entitled Meditation, where he introduced various natural pigments, mostly out of charcoal and tobacco leaves, yet faintly faded and blurred into the yellowish tint from paper mulberry sap.
In this series (Meditation), Chung also introduced the geometry of form. Chung held an honorary professorship at the Seoul National University until the time of his death in 2011.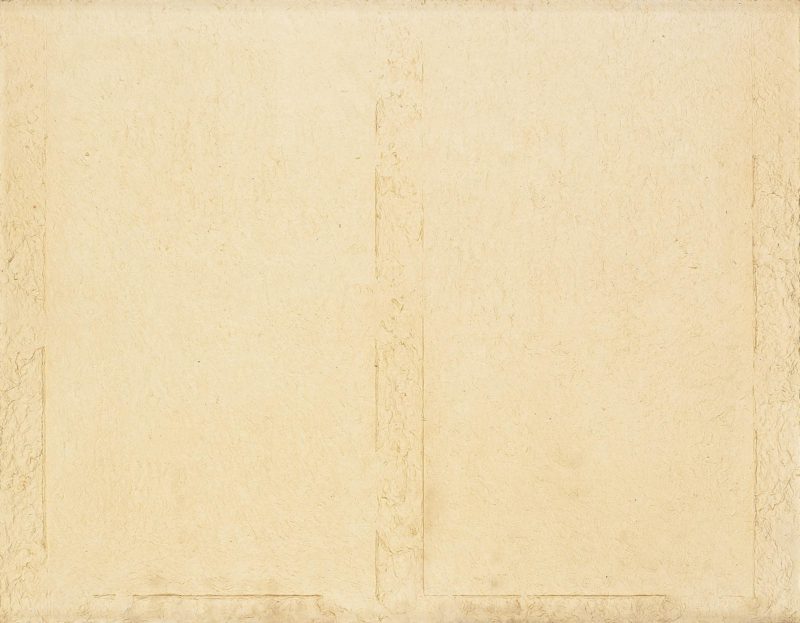 Chung Sang-hwa (정상화)
Chung Sang-Hwa uses a continuous method of incorporating and removing paint to accomplish his works. He contributes various layers of paint and interwoven pieces of wax and clay in Chung's "rip" and "fill" method, which are torn off to produce a grid-like composition.
Born in 1932 in Yougduck, South Korea, before learning in Paris and Tokyo, he joined the Seoul National University School of Fine Arts. Graduating from Seoul National University's oil painting faculty in 1956, Chung first collaborated in Korean informer's then-prevalent style. He moved to Paris in 1967, at the time considered the center of the international art world by the Korean art community.
The works of the artist are included in the collections of the Chicago Art Institute, the Washington D.C. Hirshhorn Museum and Sculpture Garden, the National Museum of Contemporary and Modern Art in Seoul, Korea, and the Abu Dhabi Guggenheim Museum. Chung presently resides and operates in Seoul.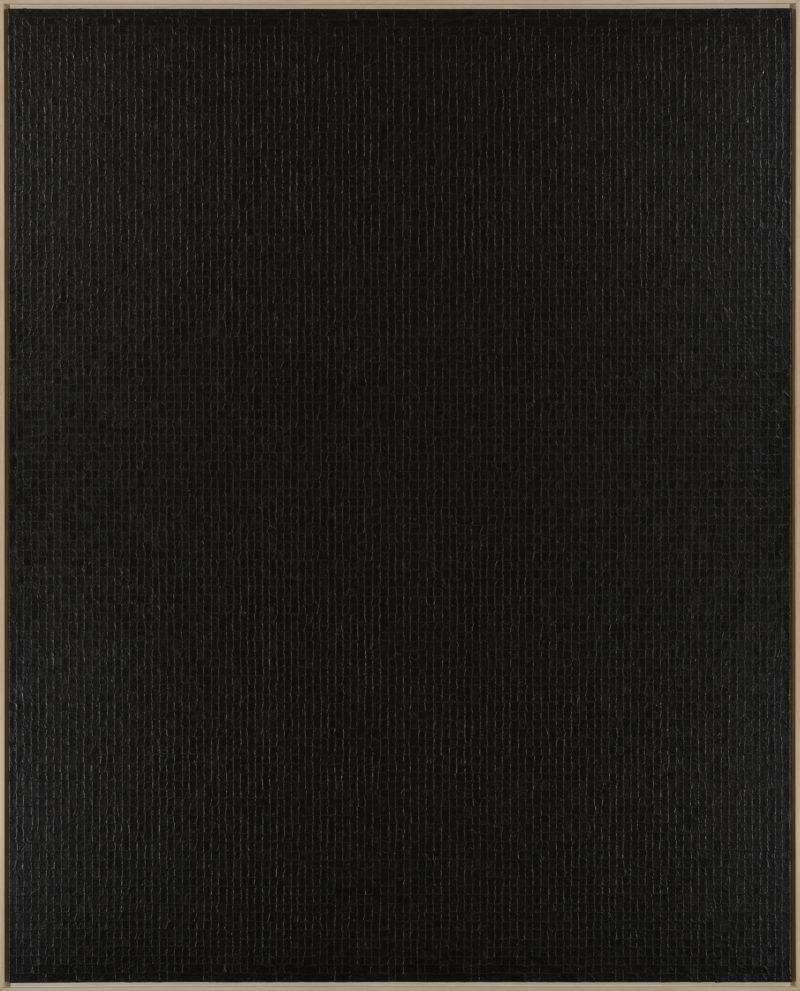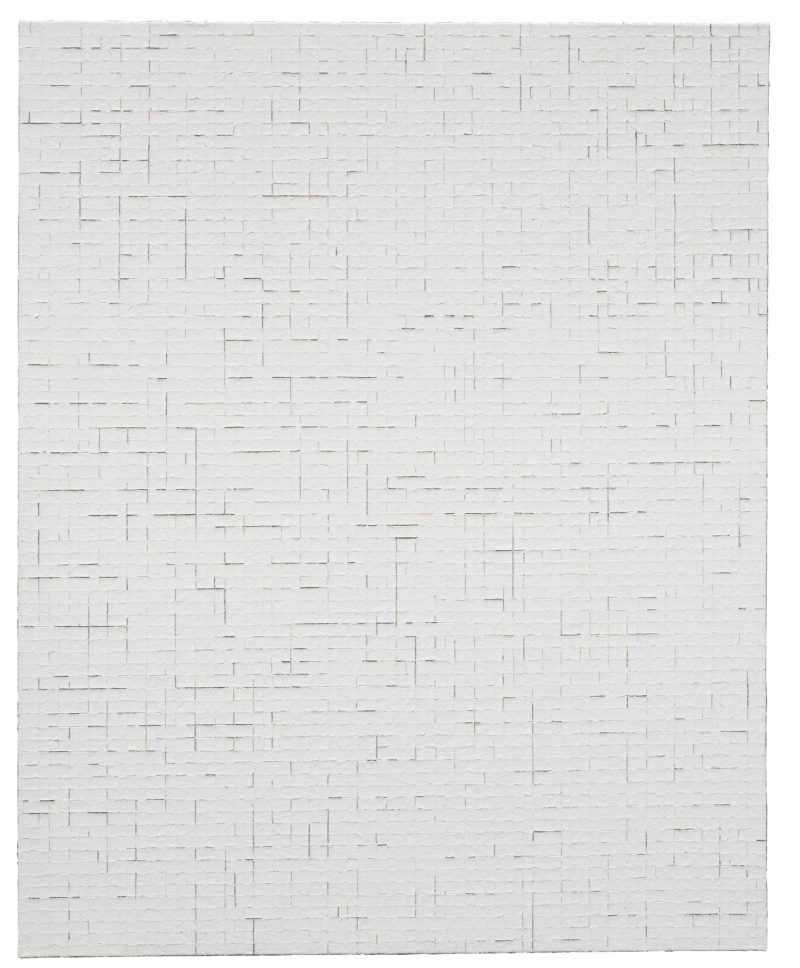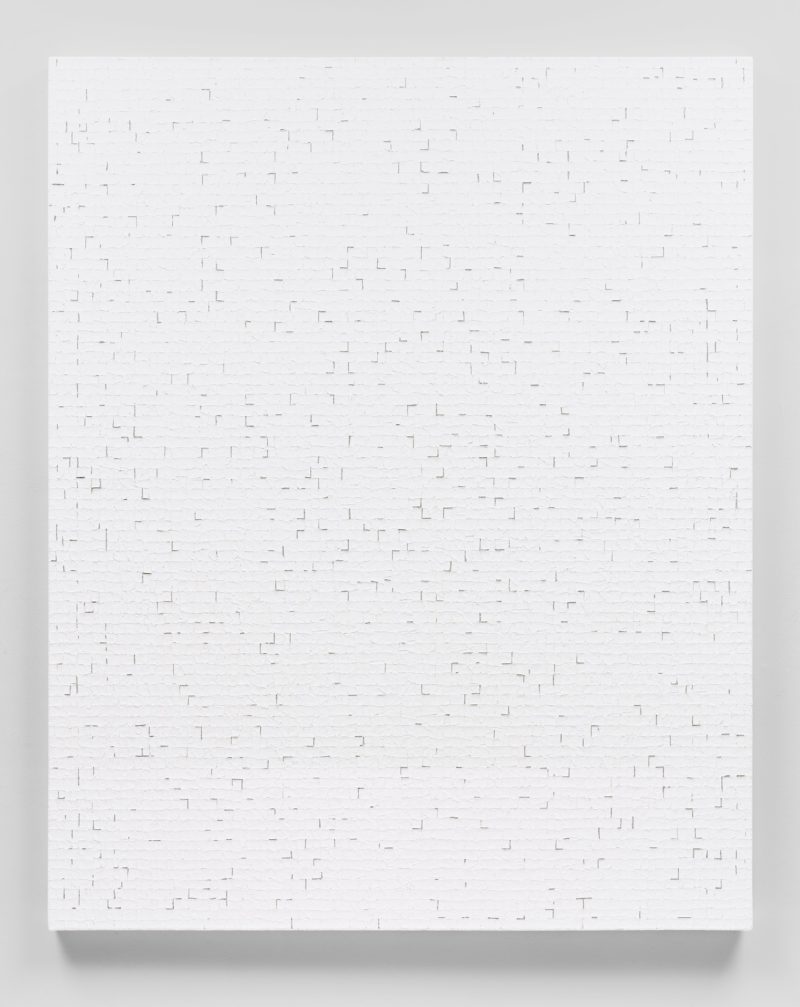 Ha Chong-hyun (하종현)
Ha Chong-Hyun (b. 1935) rose to prominence in the early 1970s with his series Conjunction. These early studies helped him construct his signature style, pressing the paint from the back to the hemp cloth front. He has continuously tested material and creative studio procedures to redefine the function of painting, playing an essential part in bridging the avant-garde traditions between East and West. 
Committed to redefining modern art and dismissing scholarly mainstream patterns, Ha created a method that transformed abstract works into physically challenging studio procedures. Ha extended his habit of turning three-dimensionality into a two-dimensional surface. He has frequently experimented with new techniques of adding materiality and quantity to color. 
Ha Chong-Hyun relates to his painting technique as bae-ap-bub (back-pressure method) and shows his defiant stance towards pre-existing painting methods with a purely delineated front of the painting. Ha poignantly depicts the challenges faced by Korean culture in the twentieth century and his dedication to resist Western influences and create a fresh, genuine voice.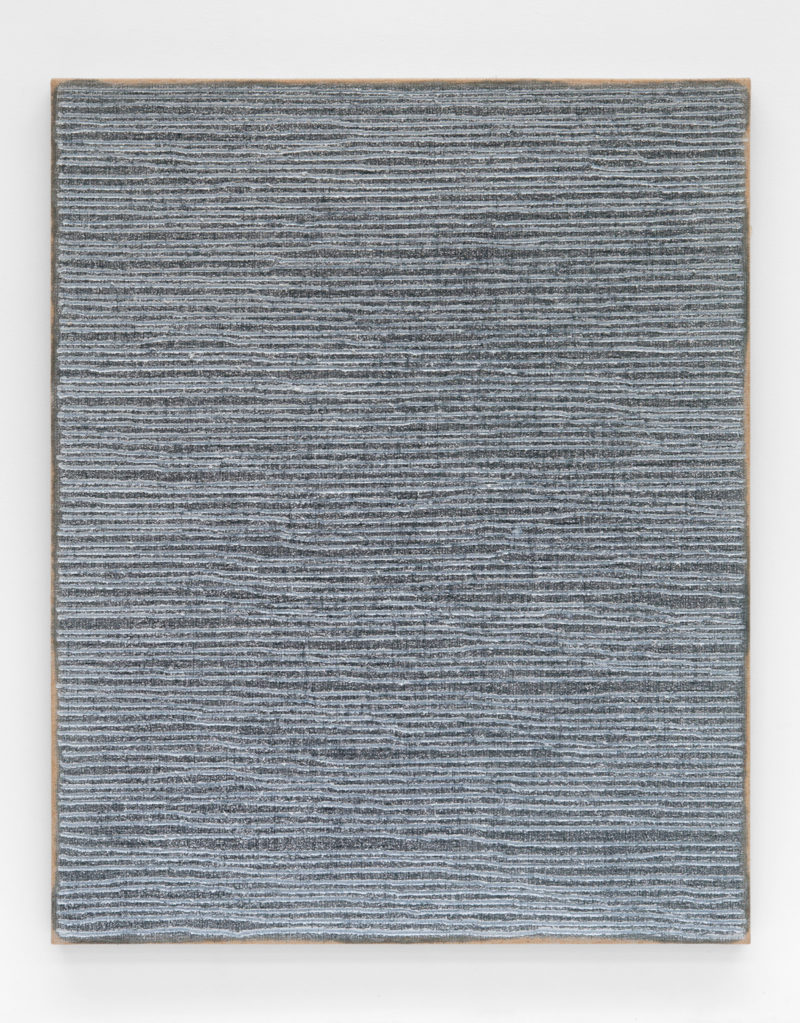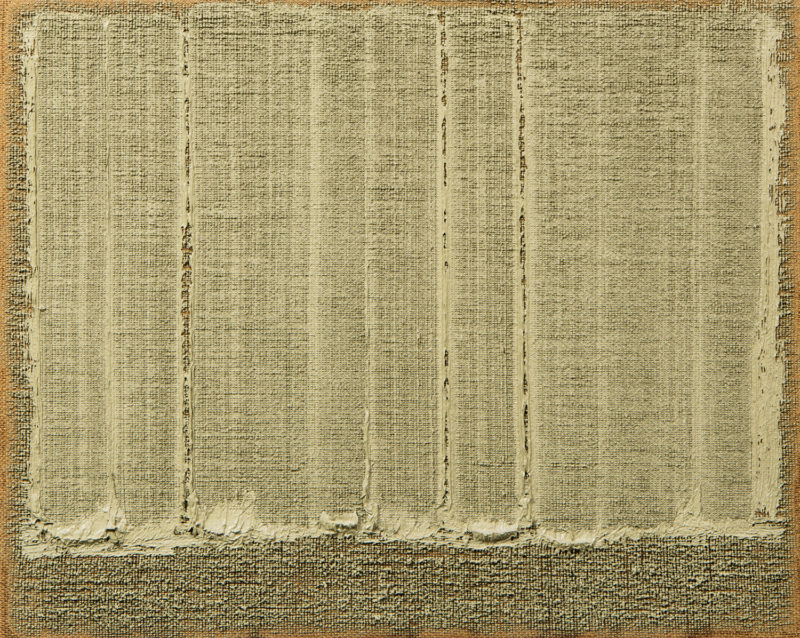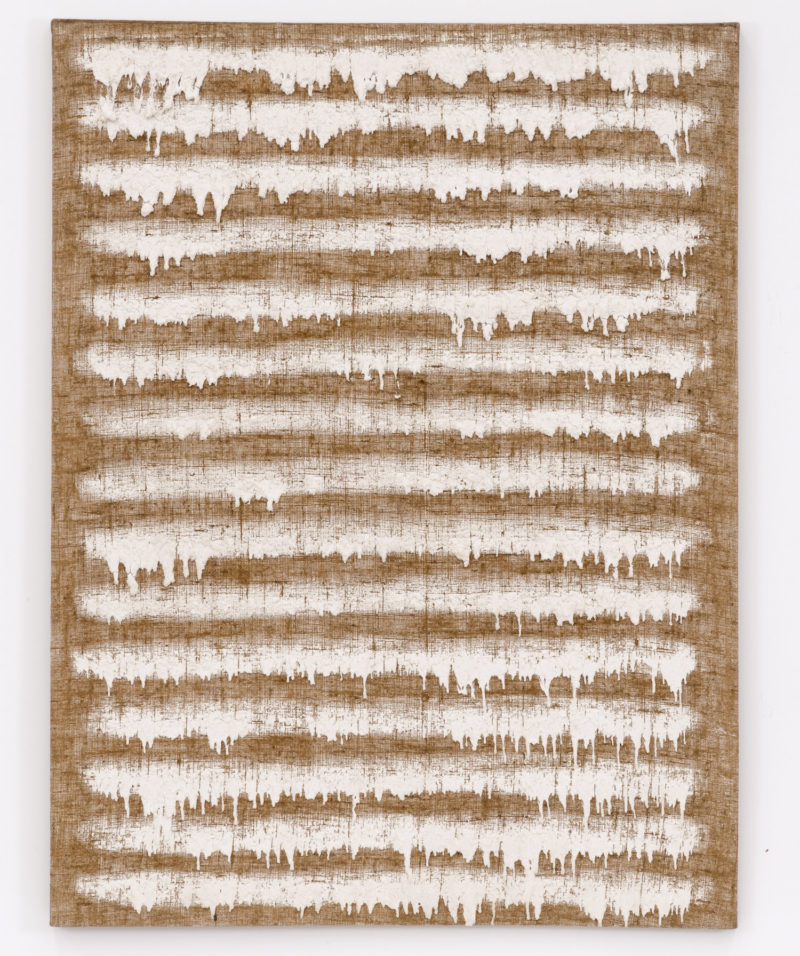 Hur Hwang (허황)
Born in 1943, Hur Hwang lives and works in South Korea and received his MFA and BFA in painting from Hong-Ik University. His paintings are characterized by his use of the color white, which he believed invokes diverse psychological responses.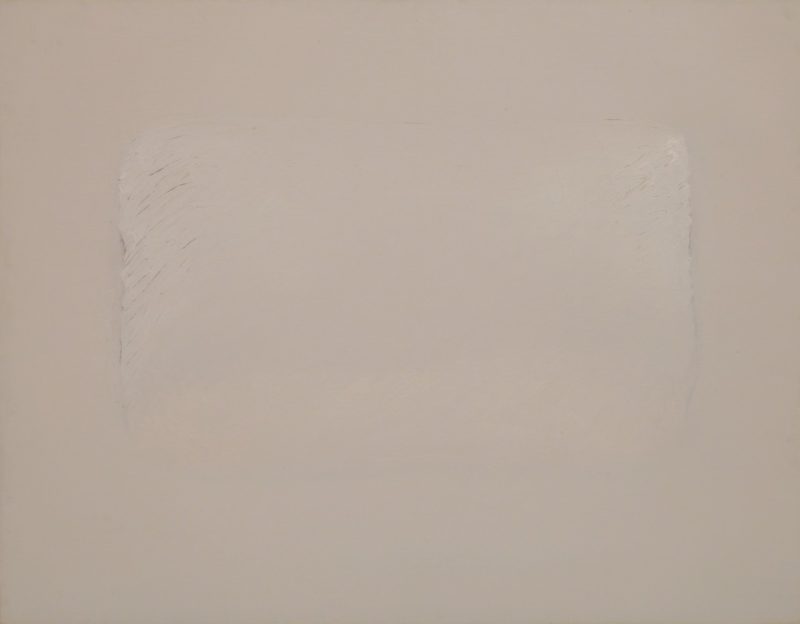 Just like most of his contemporaries in Dansaekhwa, he followed the main tenets of the movement but also created his own paint, mostly out of a thick mix of natural stone powder that he poured onto the canvas marking the surfaces without intervention from the artist.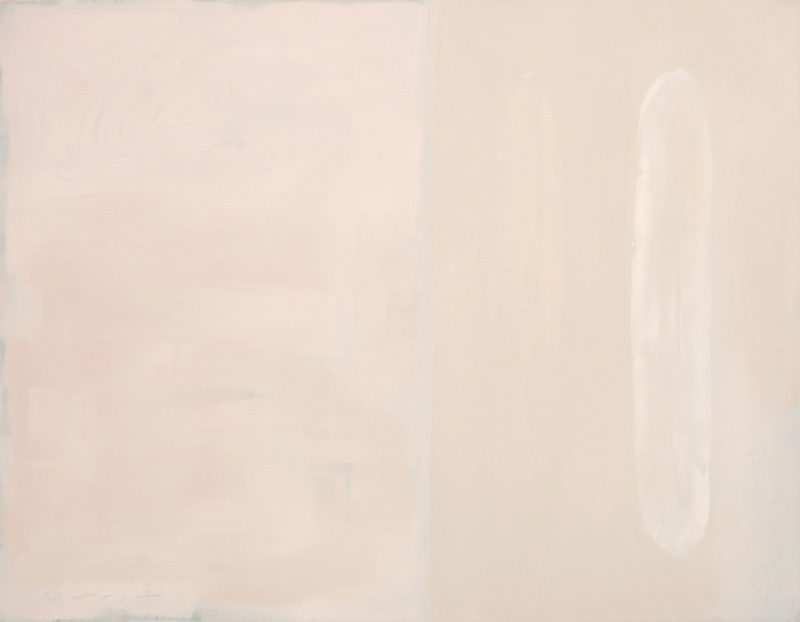 His works are characterized by the many shades of white he achieves. Hur's paintings have been exhibited extensively in Seoul and all over Korea, including the Busan Metropolitan Art Museum and the Gwangju Biennale, as well as Japan and the United States, including at the Hyundai Arts Center.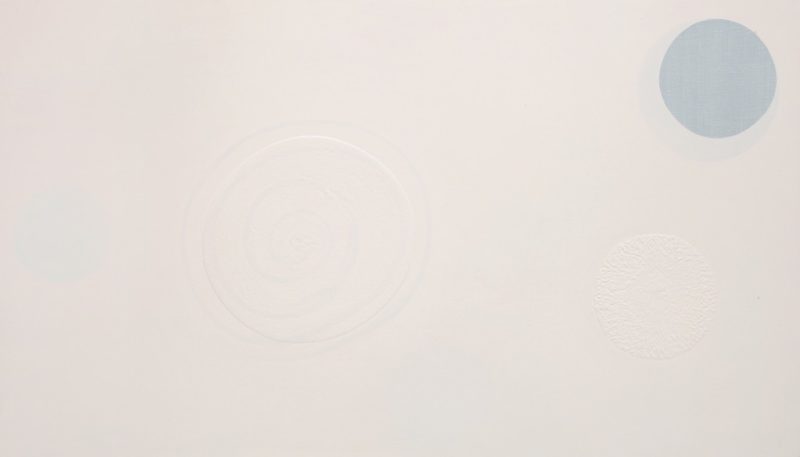 Kim Guiline (김기린)
One of the pioneers of Korean abstract painting, Kim Guiline, died at 85 on 16 August 2021 in Paris5, where he had lived and worked since 1961. Geographically separated from his fellow Dansaekhwa artists in South Korea, Kim was considered only a loose group member of the movement.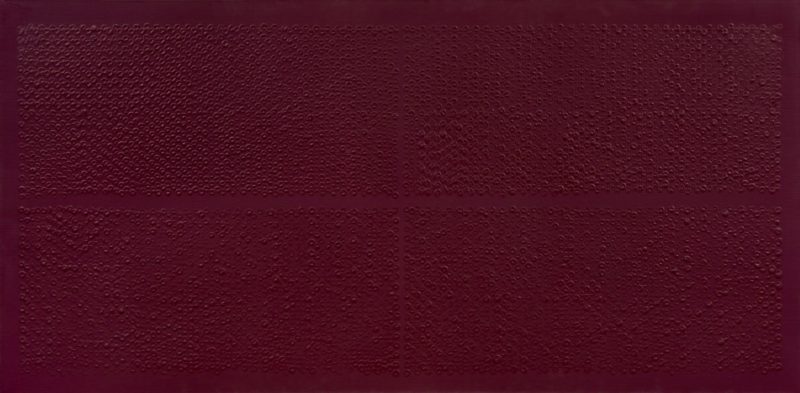 Kim often experimented with transparency in his paintings, carving or scraping furrow-like patterns in thin layers of paint over sculpted mulberry. Education-wise, Kim studied the Impressionists in Paris, but he was born in what is now North Korea in 1936. Her father fled to the southern part of Korea, now South Korea, leaving behind his mother when Kim was still a child.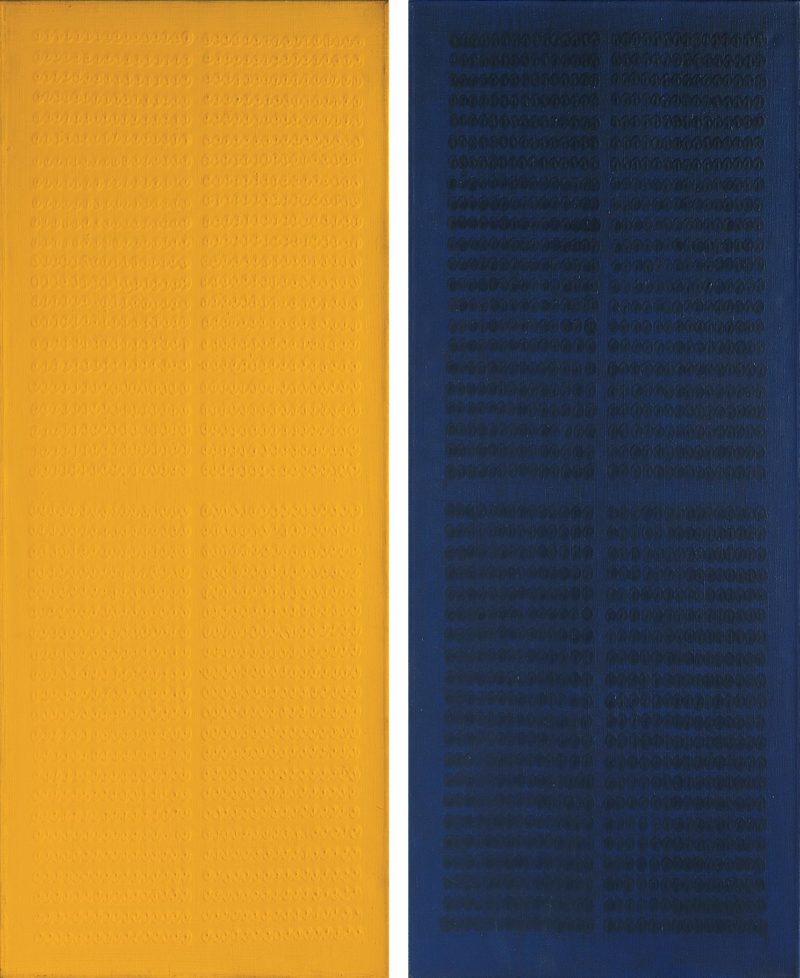 Kim's mother, whom he grew up with, was illiterate and thus, his family did not have any artistic background. He graduated from the Hankuk University of Foreign Studies before relocating to Paris, where he became one of the first generations of Korean artists to settle in Paris. Kim viewed his work as a bridge between the artistic movements ensuing in each respective country.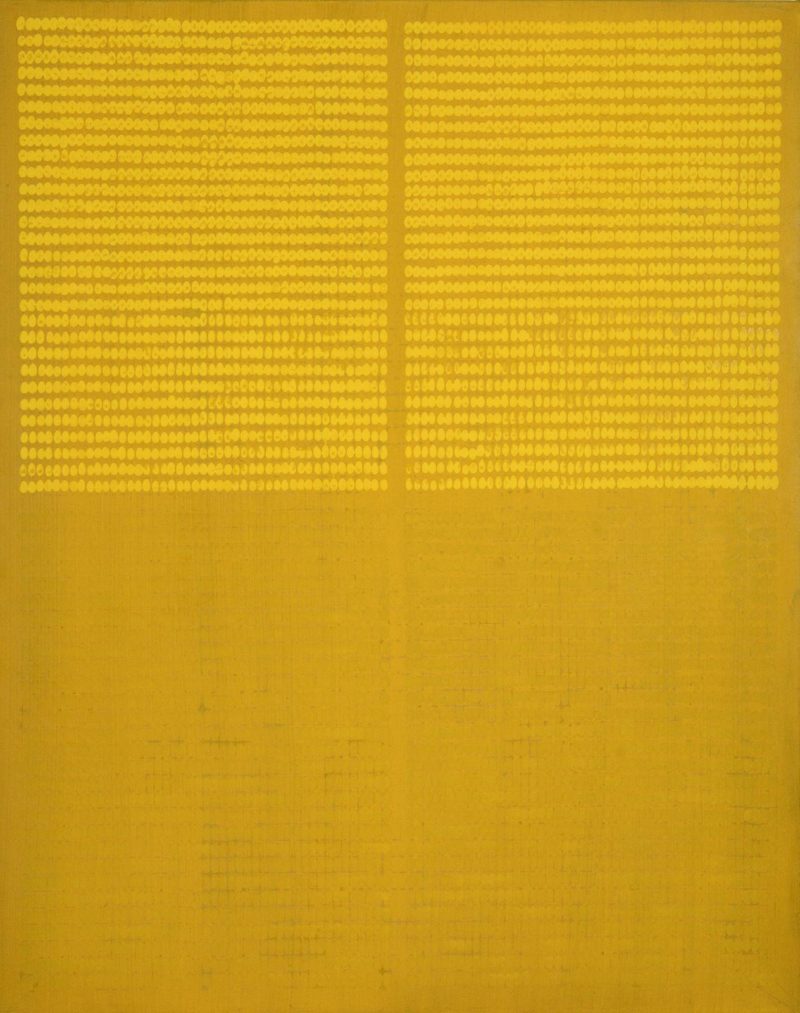 Kim Tschang-yeul (김창열)
The second Kim in Dansaekhwa, Tschang-yeul, was born on 24 December 1929 in Japanese occupied Korea, precisely in Maengsan, modern-day North Korea. After the division of Korea, his hometown was invaded by the Soviet Civil Administration in 1946, and Kim was arrested for holding an anti-communist pamphlet at just 17. After being incarcerated for ten days, he fled to Seoul, where he lived in a refugee camp for about a year. At the time, Seoul and South Korea were under the United States' control.
He studied art at Seoul National University until the commencement of the Korean War in 1950 when the communist captured Seoul. He fled to Jeju Island, where he worked as a police officer and returned later when the war had ended and worked as an art teacher in High School.
Kim also received a Rockefeller Foundation grant to study at the Art Students League in New York and in 1969, he moved to Paris, where he lived for 45 years. Kim is considered one of the preeminent artists in establishing contemporary Korean art on the international scene. He died in January 2021. Kim is also the father of French artist Oan Kim.
Kim Whanki (김환기)
Kim Whanki is among the first generation of Korean abstract artists blending Eastern concepts and ideals with abstraction. He was born in 1913 in South Korea and died in 1974, aged 61, in New York.
With advanced and moderated formative expression based on Korean Lyricism, Kim created his characteristic art world, which primarily dealt with a variety of hues and patterns.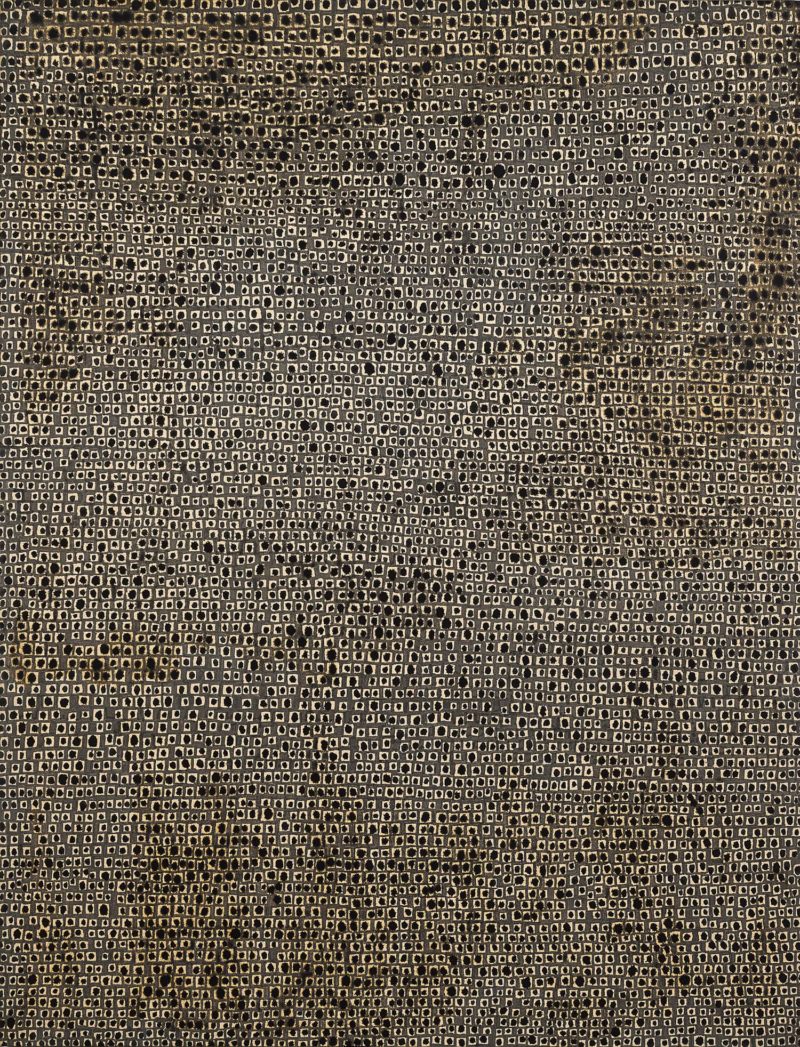 His early pieces were semi-abstract paintings that allowed the audience to see certain forms. However, later in his career, he began to create works that were more deeply absorbed abstract paintings filled with lines and spaces.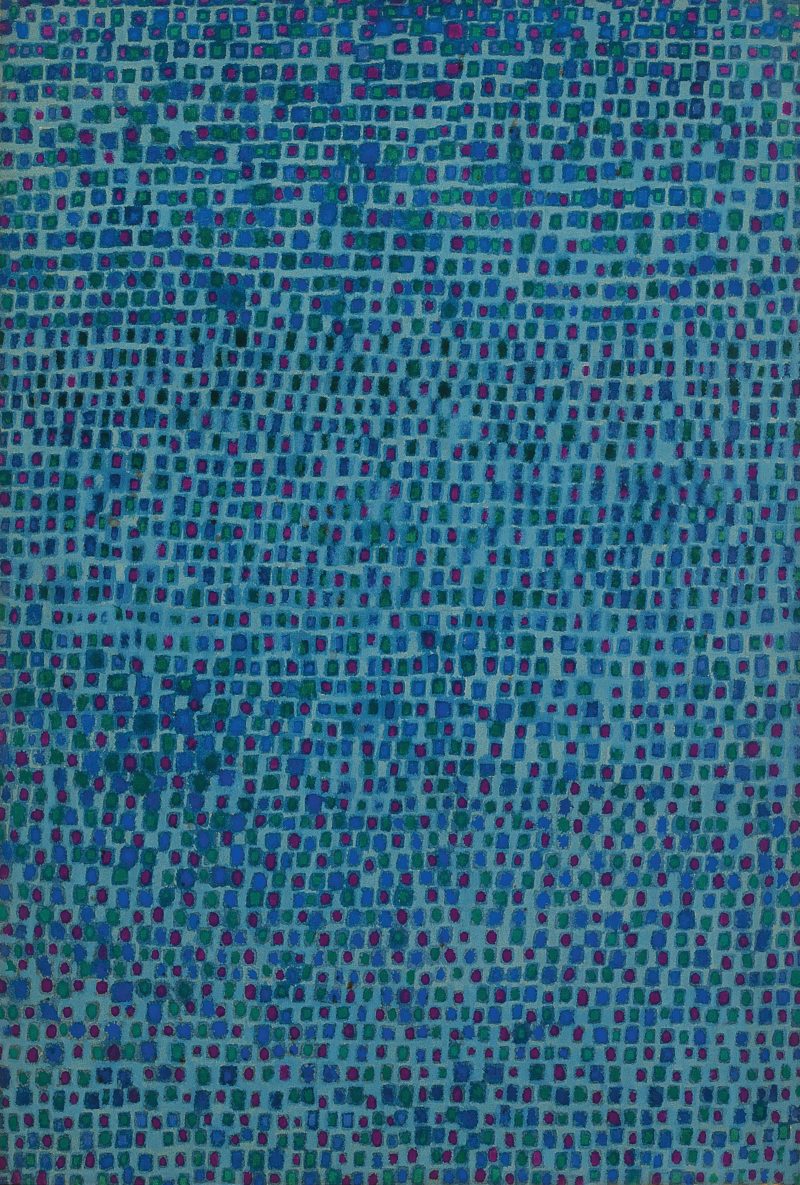 Kim was known for being a charismatic individual and a natural writer, outlining its aesthetic philosophy in essays and poems for art magazines. Like several of his contemporaries in Dansaekhwa, Kim also moved to Paris, where he studied art before moving to New York.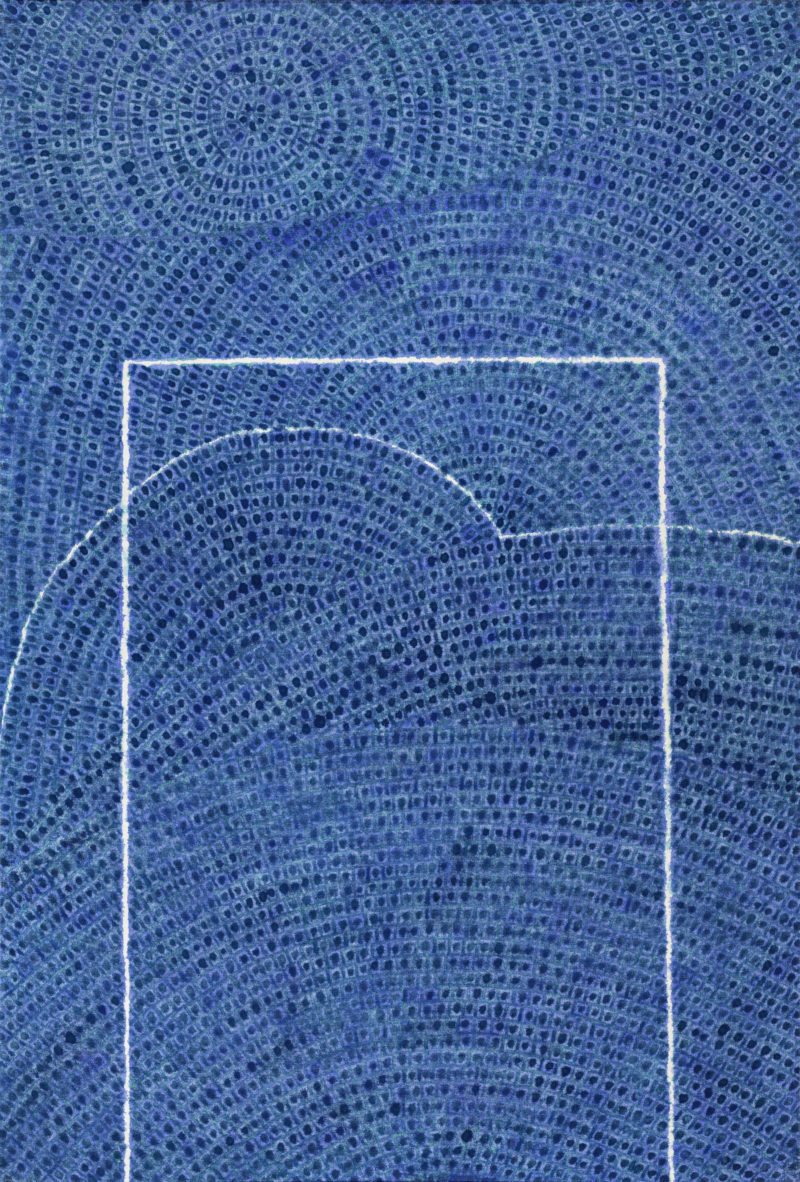 Kwon Young-woo (권영우)
Graduated from Seoul National University with a BFA in Oriental Painting in 1950 and an MFA in Oriental Painting in 1957, Kwon Young-woo had his first solo show in 1966. This show attracted a lot of attention from contemporaries of the Korean and Japanese avant-garde and sent some ripples through Western art circles.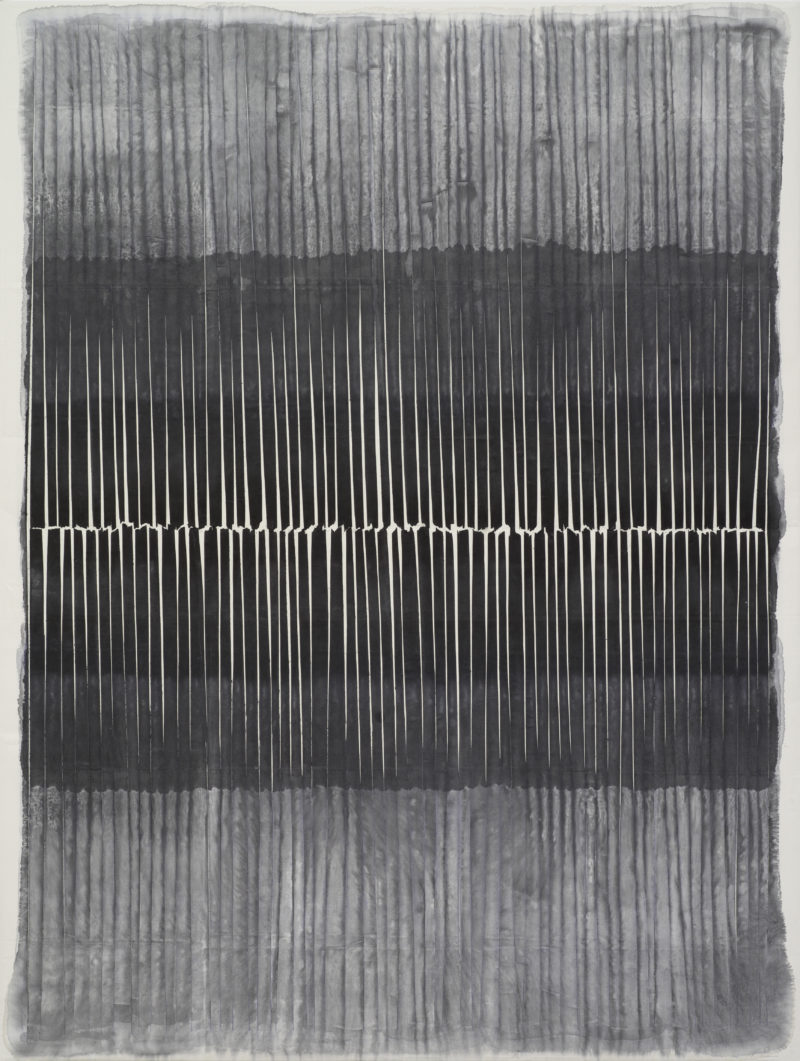 He used layers of hanji, Korean mulberry paper, glued on a flat plane, leaving visible traces of actions such as pressing, puncturing, tearing, and scratching the material. In using this technique, Kwon relied on his fingers as the main tools of production, highlighting the structure of the support.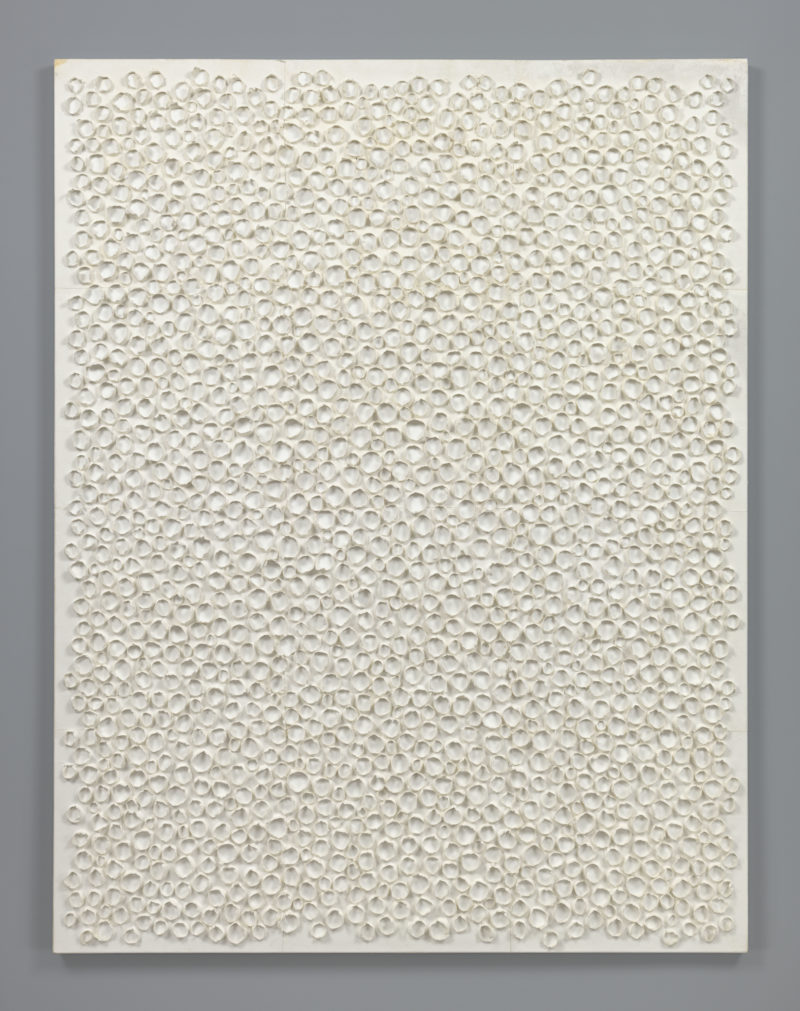 When he visited Paris in 1975, his process became more refined. Sheets of varying thicknesses were pulled and pushed into mountain-like forms. Applying more delicate surface layers often led to a translucent veil that covered the entire artwork in a luminescent haze.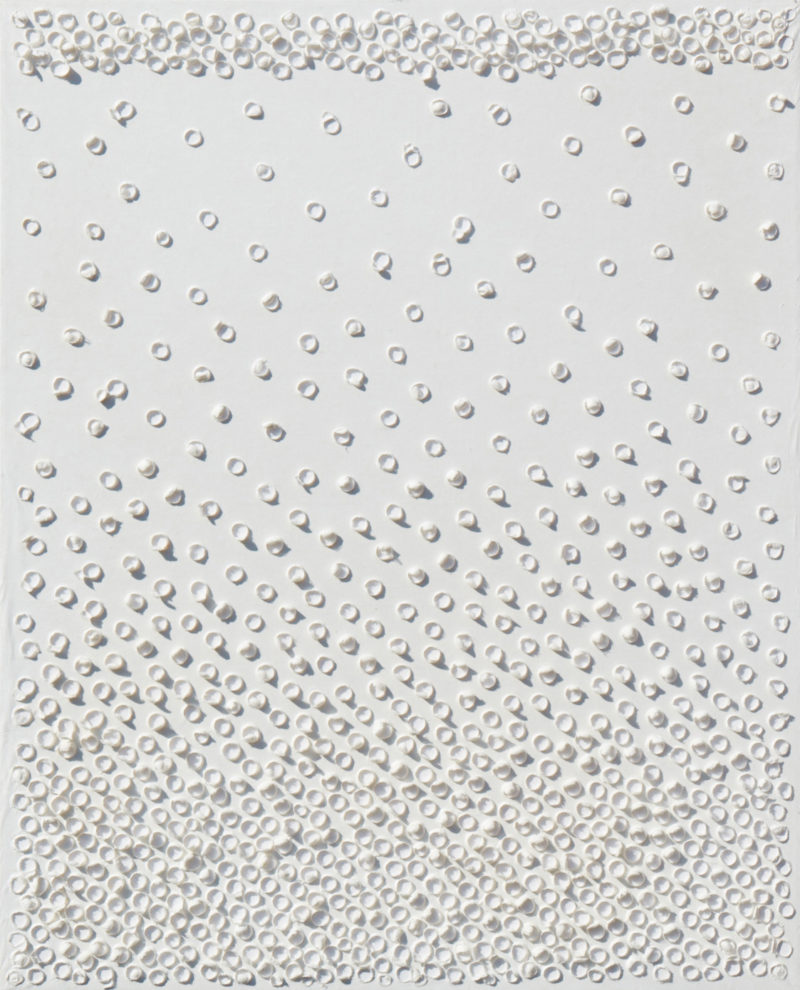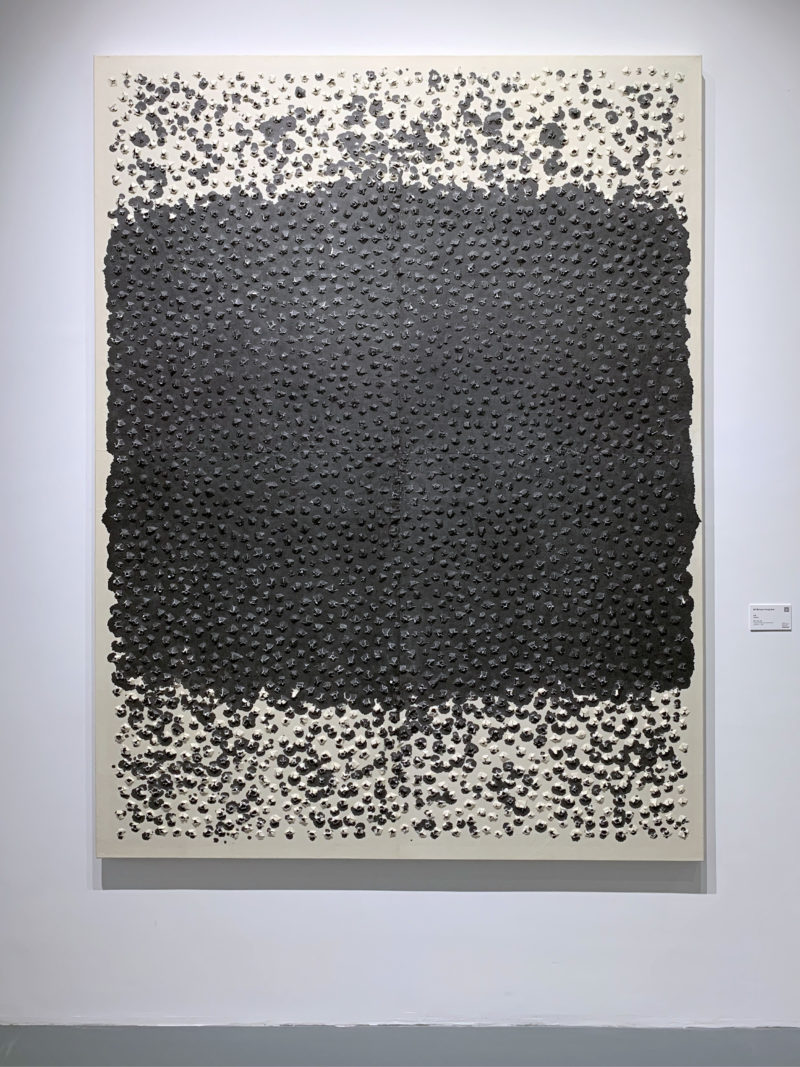 Lee Dong-youb (이동엽)
Born in 1946 in Seoul, Lee received both his MFA and BFA from the School of Fine Arts in Hong-Ik University. His works are intended to trigger an awareness of perception and are characterized by lines composed of subtle gradations of gray that run through the canvas. These lines are often confined to particular areas of the canvas, which abruptly stops their movement.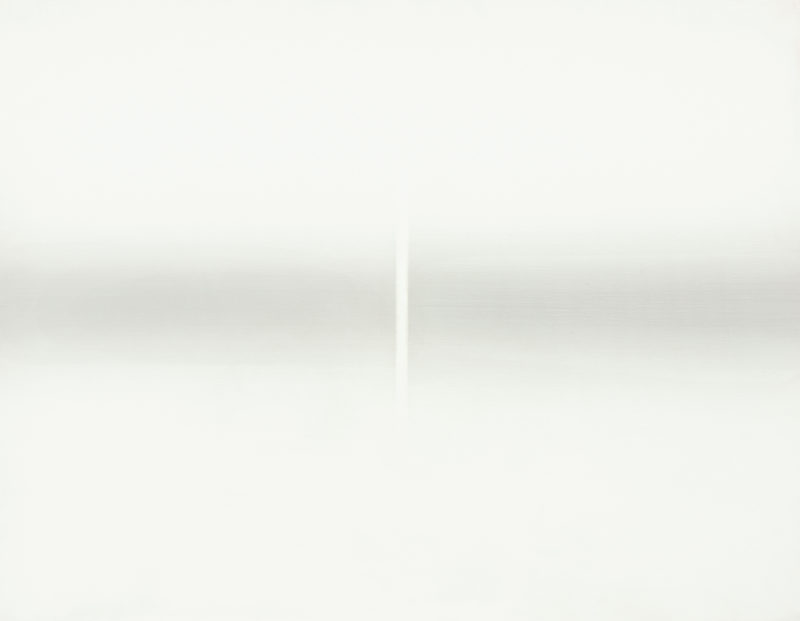 His work has been exhibited extensively in Asia and Europe and featured in shows at the Seoul Olympic Museum of Art, National Museum of Contemporary Art, National de Grand Palais, and Brooklyn Museum. One of the key figures leading Korean Abstract Painting, Lee developed his own philosophy about what contemporary art can propose after Post-modernism.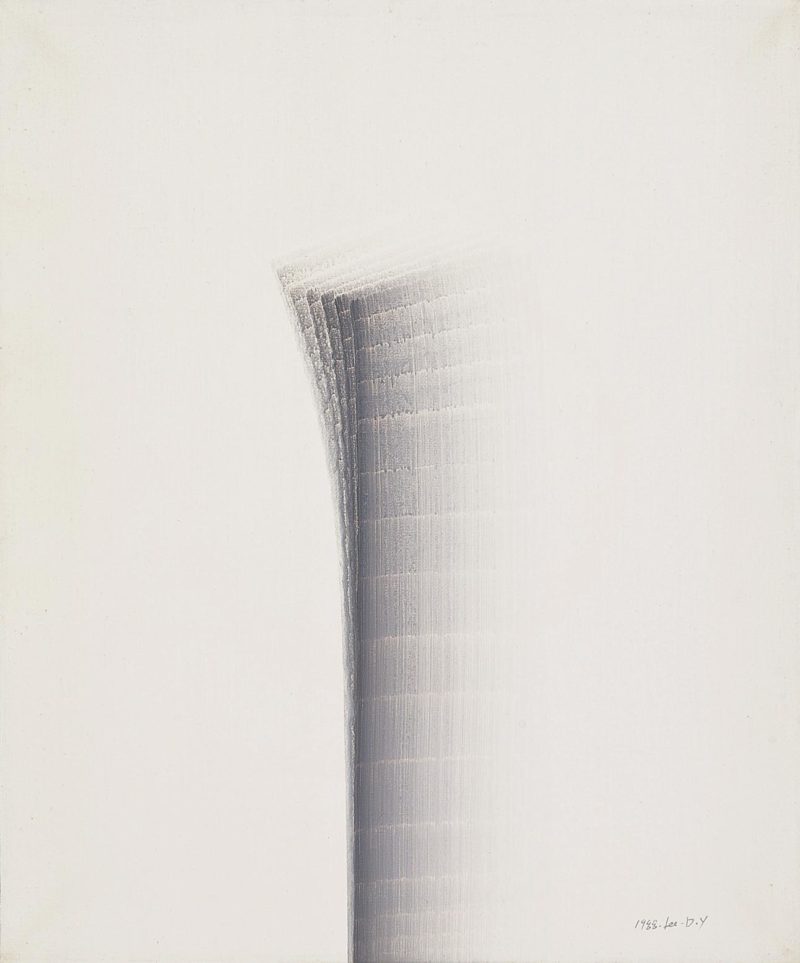 The subjects of his work are mainly mutual relationships, cycling resonance, and dynamic conditions between the original being and the environment. According to him, the emptiness or distance makes existing, and there is no clear boundary anywhere.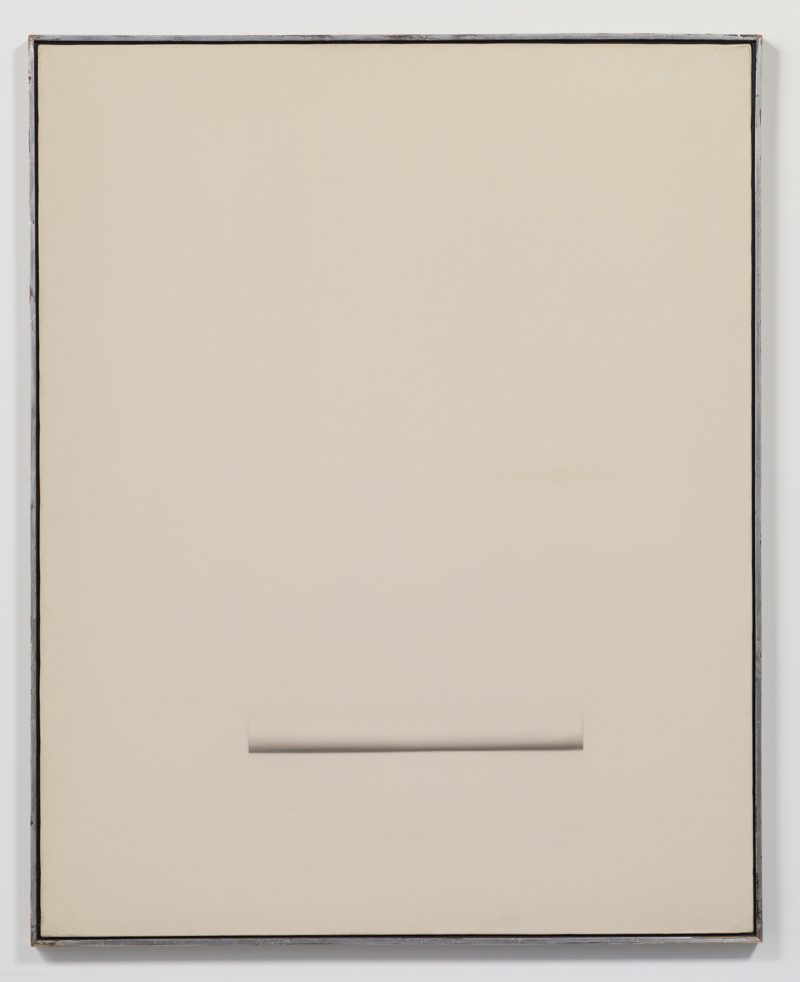 Lee Ufan (이우환)
In the late 1960s, painter, sculptor, writer, and philosopher Lee Ufan became one of the leading theoretical and practical advocates of the avant-garde group Mono-ha (Object School). The Mono-ha school of thought was the first internationally recognized contemporary art movement in Japan. It dismissed Western concepts of depiction, concentrating on the interactions of objects and views rather than on speech or intervention. 
In 1991, Lee Ufan started his Correspondence painting series, consisting of just one or two gray-blue brushstrokes. Those strokes are produced up of a blend of oil and crushed stone pigment and then applied to a large white canvas. Equally minimal is his sculptural series Relatum: each work consists of one or more light-colored round rocks and dark, triangular iron sheets. The connection between the stone and iron mimics the dialectical relationship between the brushstroke and canvas. 
Lee's work often explores the boundaries between doing and non-doing. At the core of Lee Ufan's training resides the connection between painted/unpainted and occupied/empty room. Lee Ufan was born in Kyongnam, South Korea, on June 24, 1936.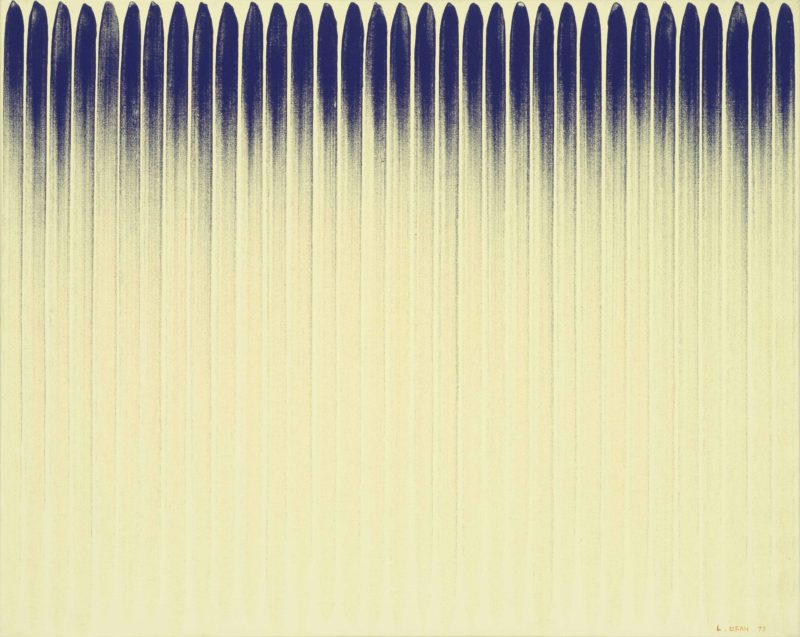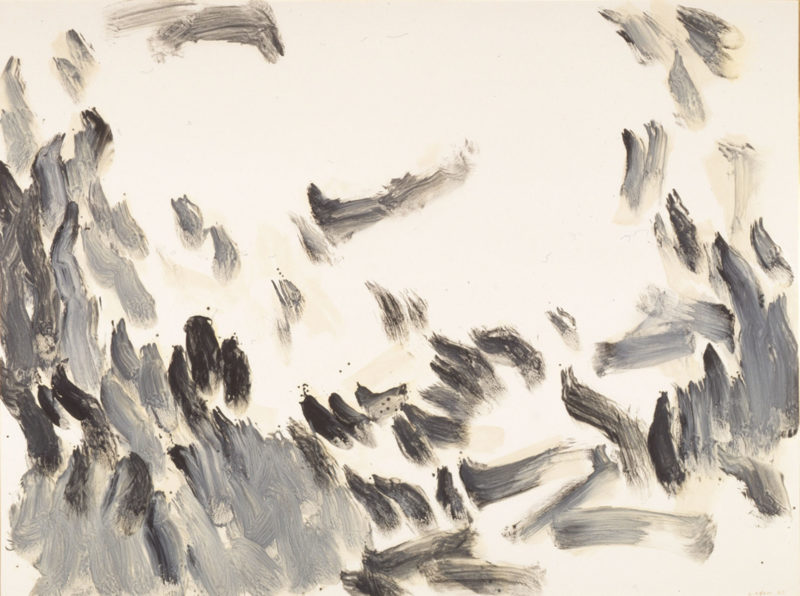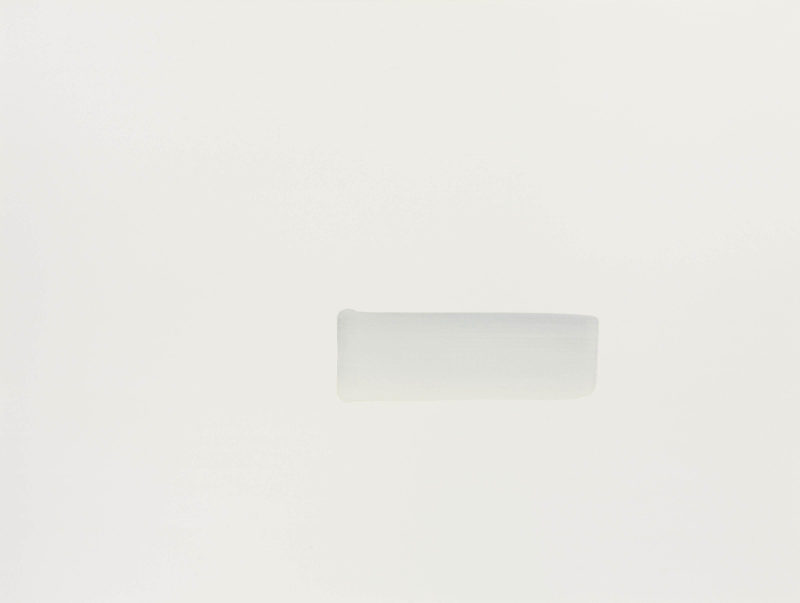 Park Seo-bo (박서보)
Park Seo-Bo is a Korean painter. His work combines the ethos of traditional Korean culture with the structured language of linear abstraction. Park is best recognized for his large-scale minimalist pictures.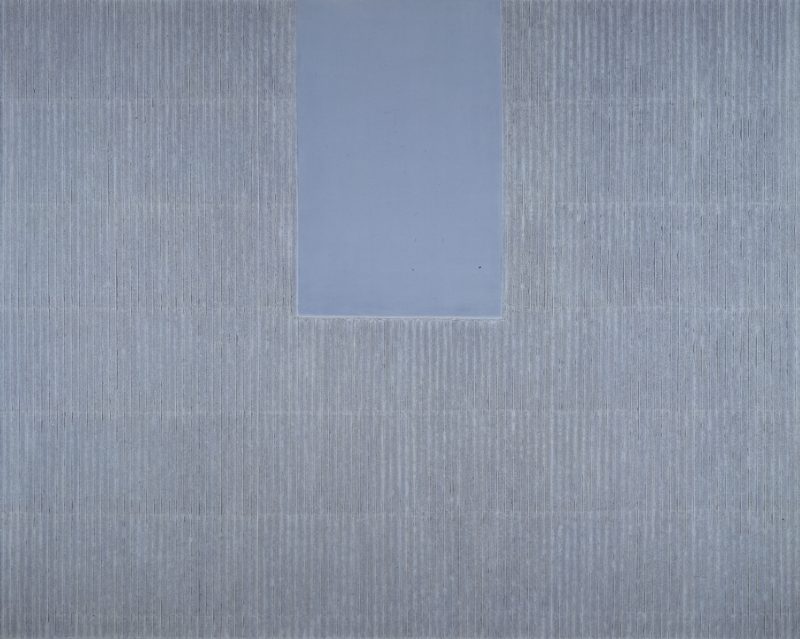 He uses a range of methods with an exercise that is both meditative and brutal, such as sewing hemp on a canvas spread over junkyard metal. Park has also been boiling and eroding the surface of his paintings with blowtorches and chemicals. 
Even though my paintings may represent an idea about culture, the main focus is based on nature […] I want to reduce the idea and emotion in my work to express only that. I want to reduce and reduce – to create pure emptiness.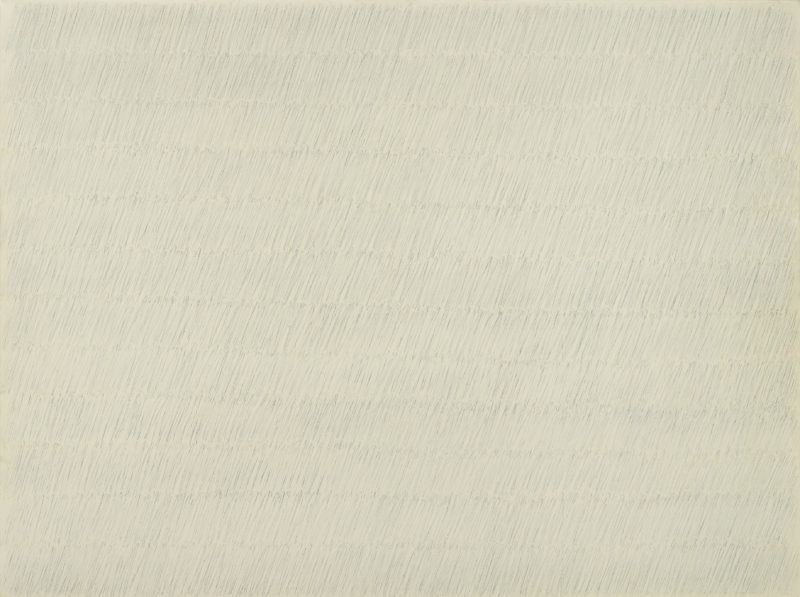 Born in Yecheon, South Korea, in 1931, he researched until 1954 at Seoul's Hong-Ik University.  Park's work was widely met with critical praise. Some of his works are in the collections of important institutions such as the Hirshhorn Museum and Sculpture Garden in Washington, D.C., the Museum of Contemporary Art in Tokyo, and the Museum of Modern Art in Saint-Étienne.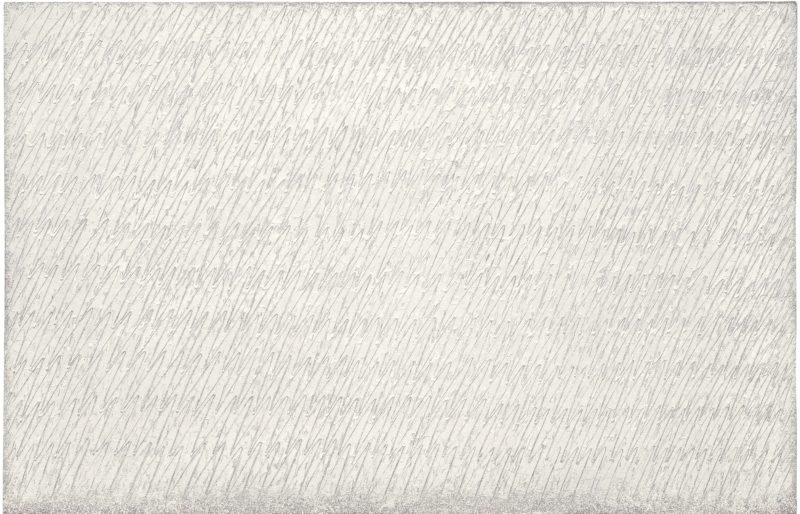 Everything you need to know about Park Seo-Bo's Ecriture
Quac In-sik (곽인식)
One of the most influential and innovative artists in postwar Japan, Quac (1919-1988) was a Korean artist educated in Tokyo and notable for being an artistic mentor to fellow Korean expatriate artist Lee Ufan. He moved to Japan as a result of political turmoil in his homeland.
Family tragedies caused by political unrest led Quac to participate in a movement in Japan calling for Korea's reunification, leading the Korean embassy in Tokyo to revoke his Korean passport for three decades.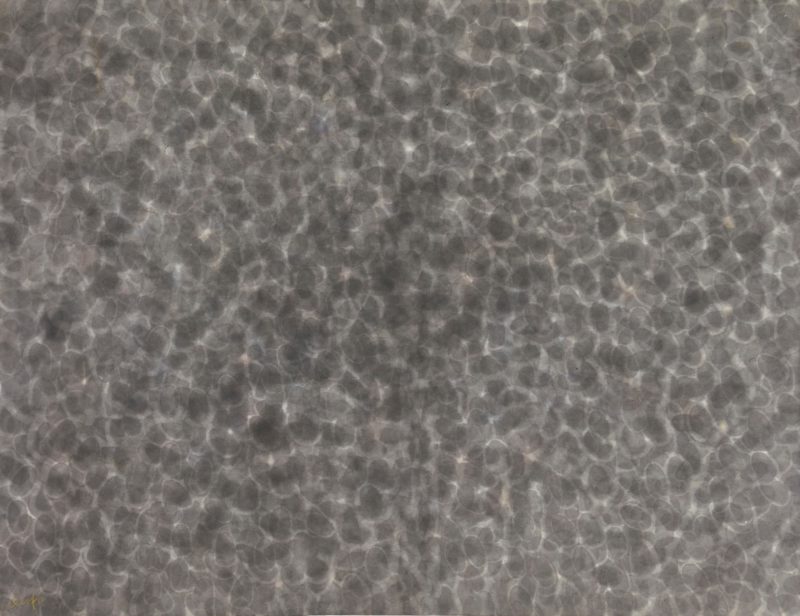 Born in a powerful family, Quac was sent abroad to Japan to study at Tama Art University. After graduation, he stayed in Japan, immersing himself in Tokyo's growing contemporary art scene. Throughout his career, Quac examined natural and artificial objects and the spaces they occupied.
Intrigued by the concept of cosmos as well as the endless variety of substances within it, Quac started strove to relate to and articulate the essence of the matter in ways.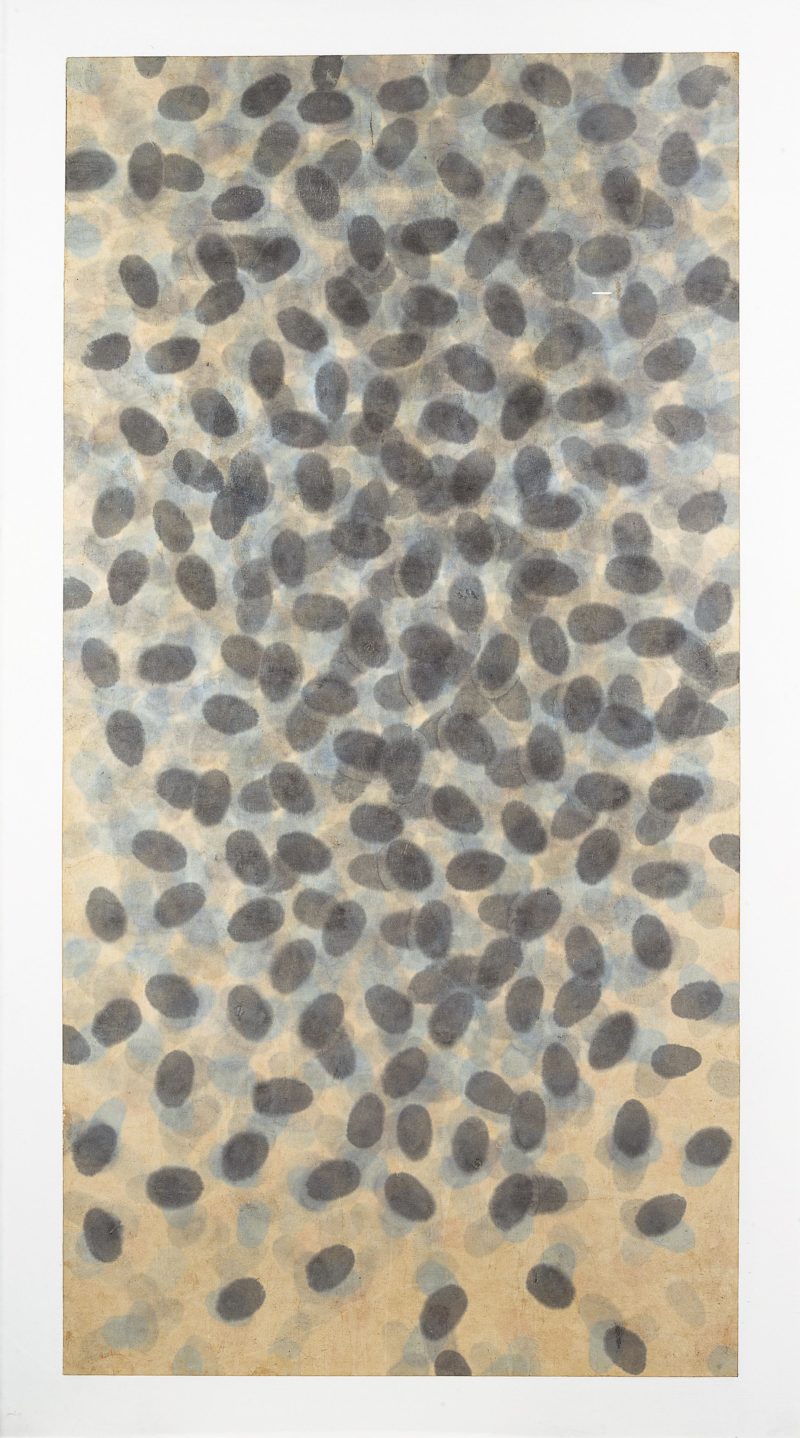 He worked with various media such as iron, glass, stone, clay, steel, ceramic, brass, and even paper. He also focused on questioning the dichotomies between the surface and plane, substance and space.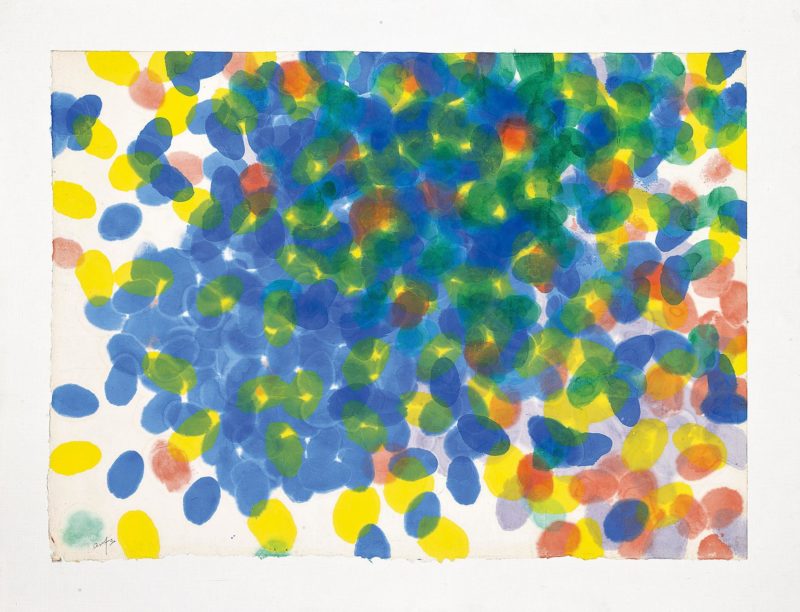 Seund Ja Rhee (이성자)
Born in Jinju in Korea under Japanese rule, Rhee (1918-2009), also known as Seongja Lee, attended Jinju Girl's High School before relocating to Japan, where she joined Jissen Women's University in Tokyo. She returned to Korea, where she had a family.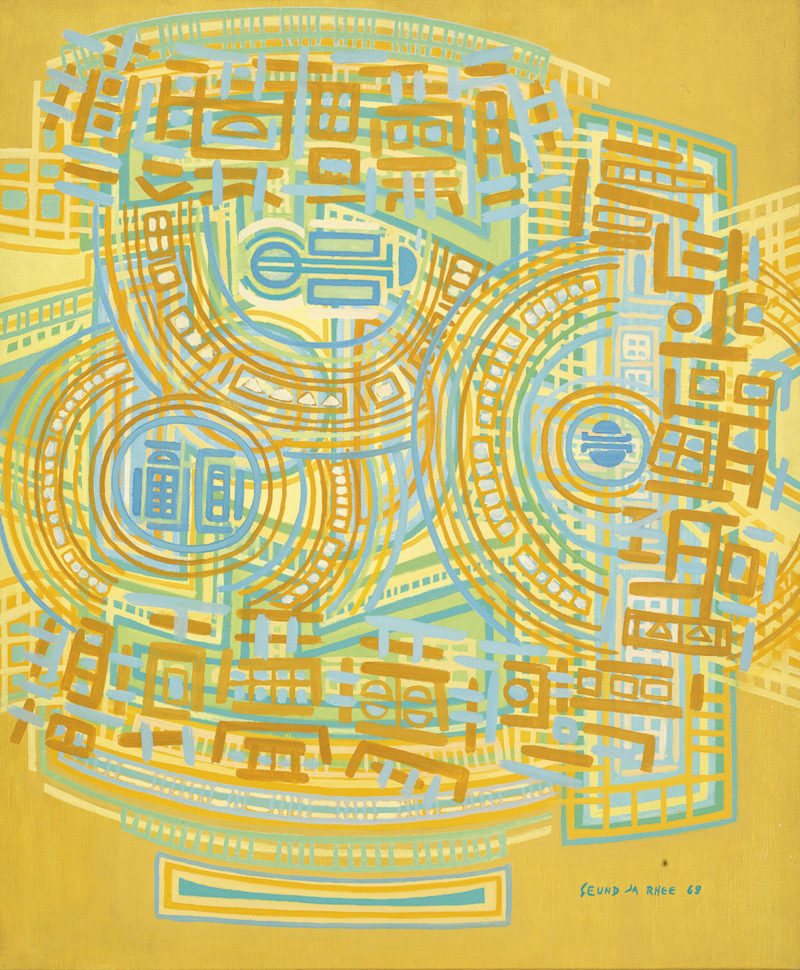 After being separated from her three sons by the Korean War, she moved to France, where she attended the Academie de la Grande Chaumiere in Paris in 1953 to study under Henri Goetz and Yves Brayer. She began to develop an interest in engraving and woodcuts while visiting Stanley William Hayter's Atelier 17.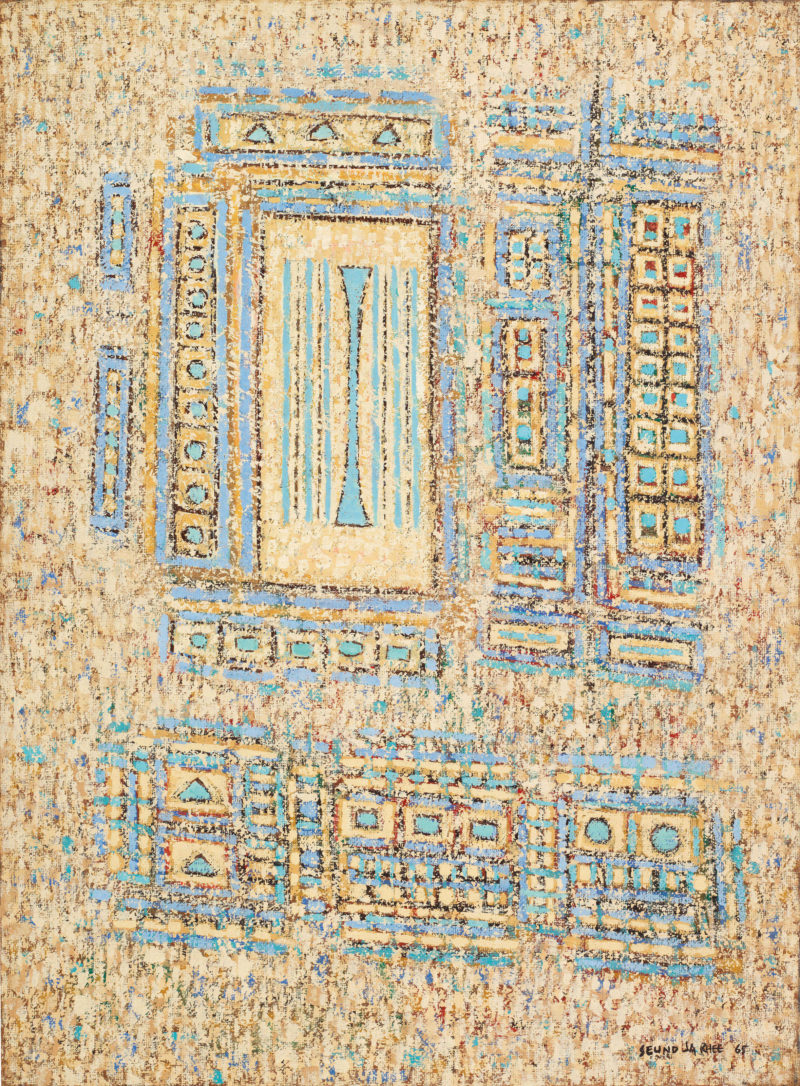 Her art style is mainly decorative abstraction, using geometric patterns and subtle colors. She also notably incorporated Korean symbols and scripts in her work. Rhee is one of the most prolific artists to come out of South Korea and has created more than 1,300 paintings, 700 prints, 250 ceramics and numerous drawings.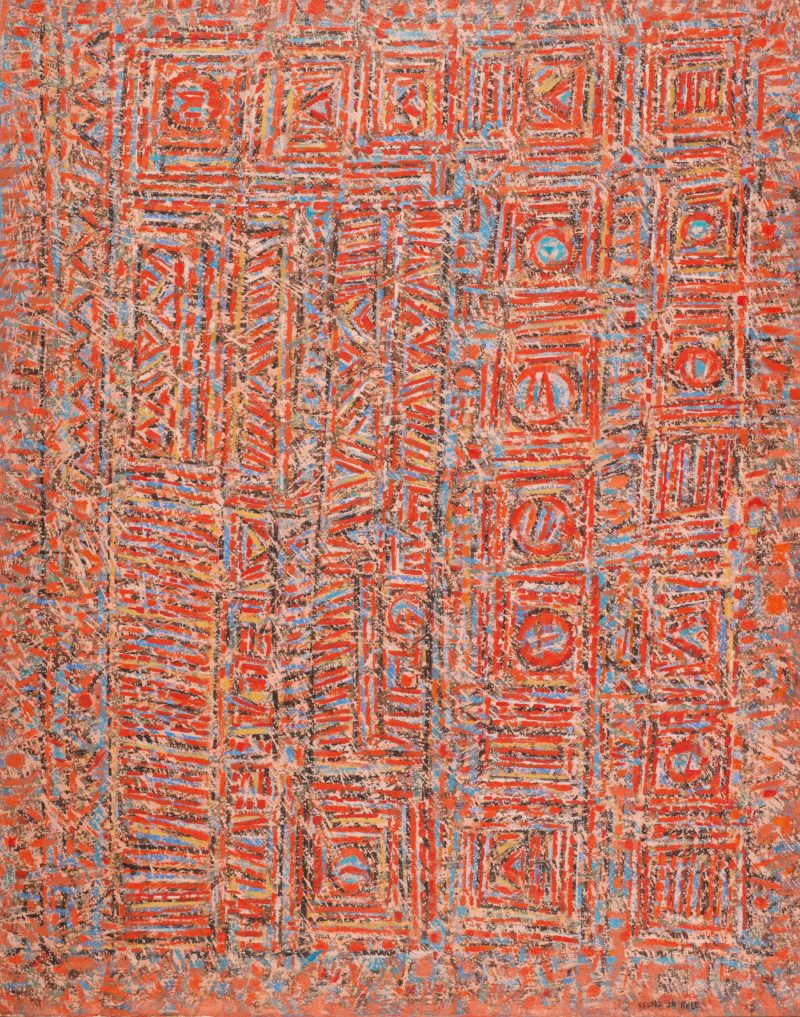 Suh Seung-Won
One of the pioneering members of the Dansaekhwa movement, Suh Seung-Won, was born in 1941 and is credited for setting the foundations for modernism in Korea. For more than fifty years, he explored the concept of simultaneity, utilizing geometric patterns to define his aesthetic understanding of time and space.
His outstanding use of layered brushstrokes separated his work from other contemporary Dansaekhwa artists, giving his work a tethered sense of depth. Seung-Won is a master at illuminating the purity of composition, reducing its state without losing the balance of form, color, and space at the work's essence. He also founded the Origin art movement.
His work has been a critical component of the art world in Korea, mentoring growth through both his work and critical thinking. Seung-Won graduated from Hong-Ik University with an MFA in painting. His works are housed in the permanent collections of the National Museum of Modern and Contemporary Art, among many others.
Youn Myeung-Ro (윤명로)
Youn Myeung-Ro (b. 1936) was globally recognized as an abstract painter for his unique style by the early 1960s. Several important galleries and museums, including Shin Gallery, have housed Youn Myeung-Ro's work in the past.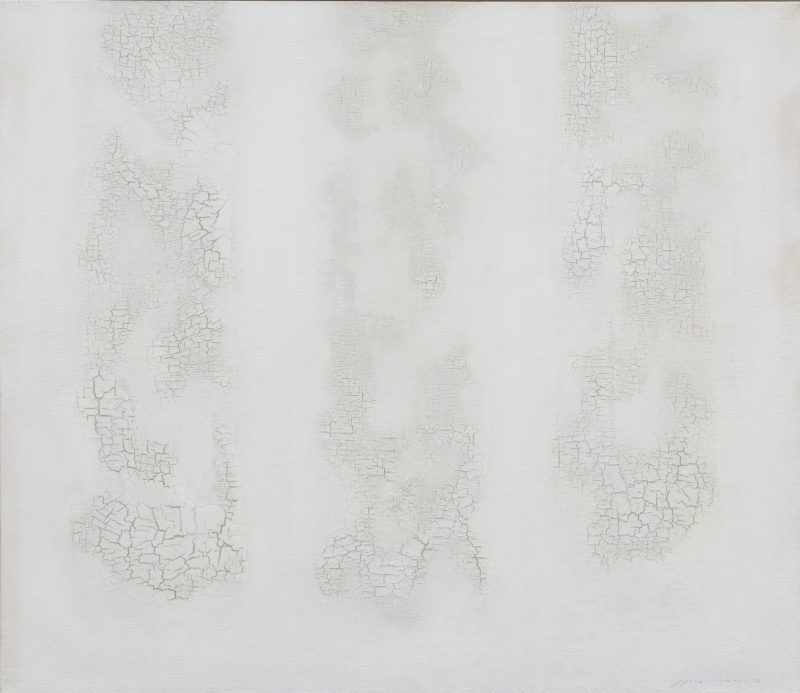 He created a series of abstract oil paintings on copper plates and wood boards filled with primitive tension with the tableaus mostly in dark greys, bright bluish-greens of oxidizing copper, and reds of iron oxide.
These fundamental and profound hues led to Youn's unique "vague totemic or tattoo patterns" that demonstrated how the artist is deeply inspired by the supernaturality of ancient culture.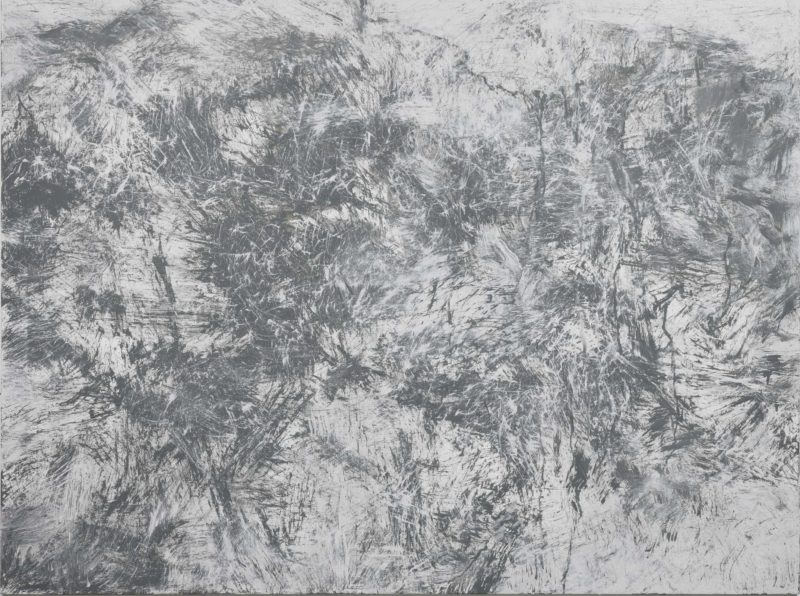 Youn continued to adopt the vitality of his medium and the persistent fluidity of color and brushwork, allowing the tableau to pulsate in an eternal rhythm – emptiness and substantiality, the whole and the non, flat surface and a point of dispersal flood evenly into one work.
He creates one visual experience, a form in a formless space, enlarging the borders of limitlessness within form and enriching the visual experience of the view.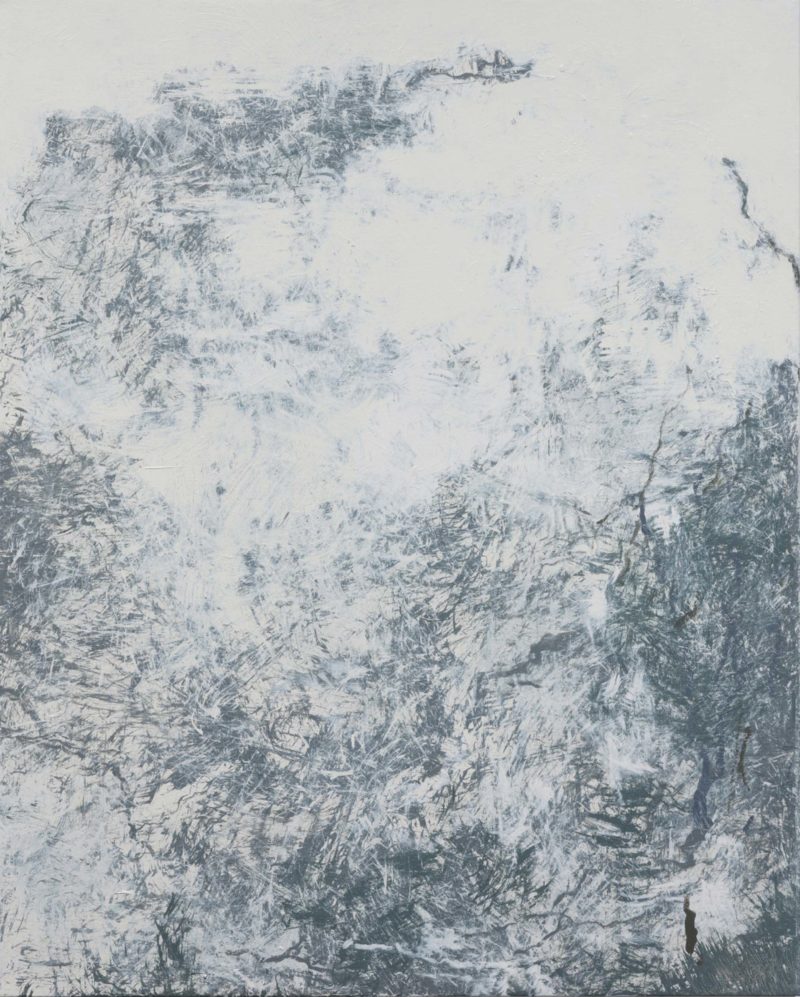 Yun Hyong-keun (윤형근)
Yun (1928-2007) was born in South Korea. He is known for the smearing effects of brunt umber and ultramarine blue paints on raw canvas or linen, revealing a Korean sensibility of reflection and meditation.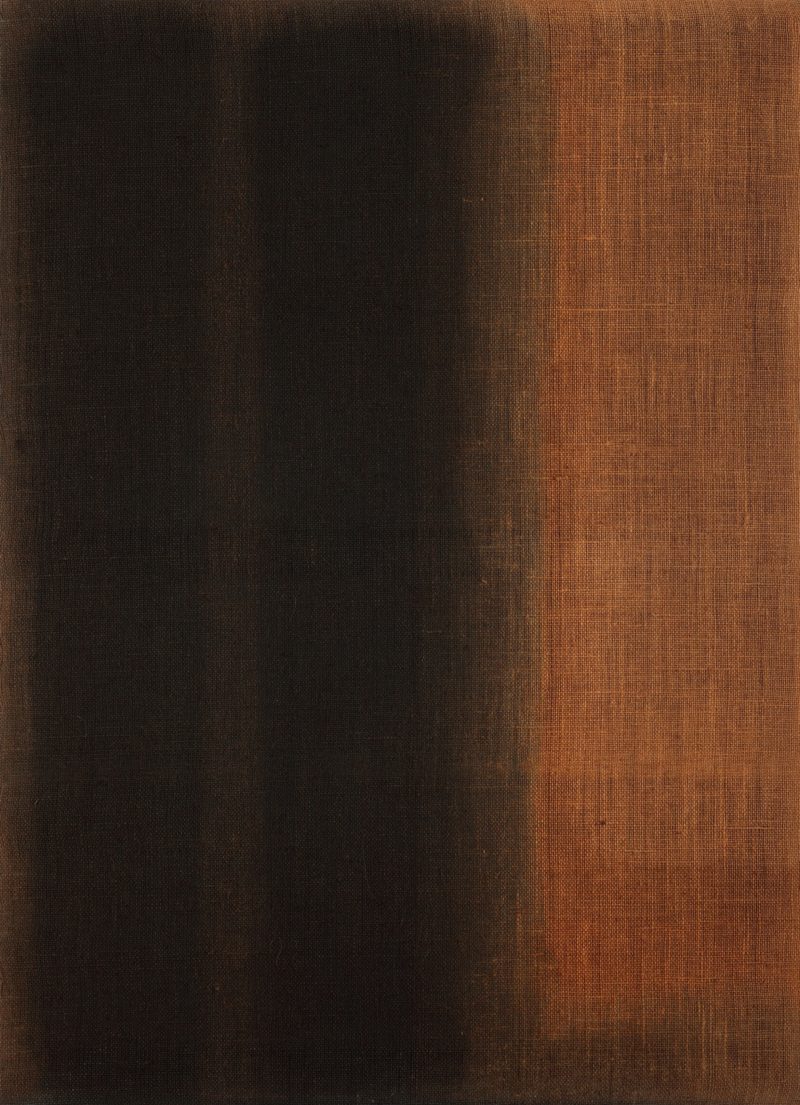 Despite growing up at the height of Japanese colonial rule, Yun received art instruction under the tutelage of Oh Don-myeong and Ahn Seung-gak at Cheongju Commercial School, from he graduated in 1945. When teaching at a high school in 1972, Yun was unfairly charged with violating "anti-communist laws" for whistleblowing corruption at the school.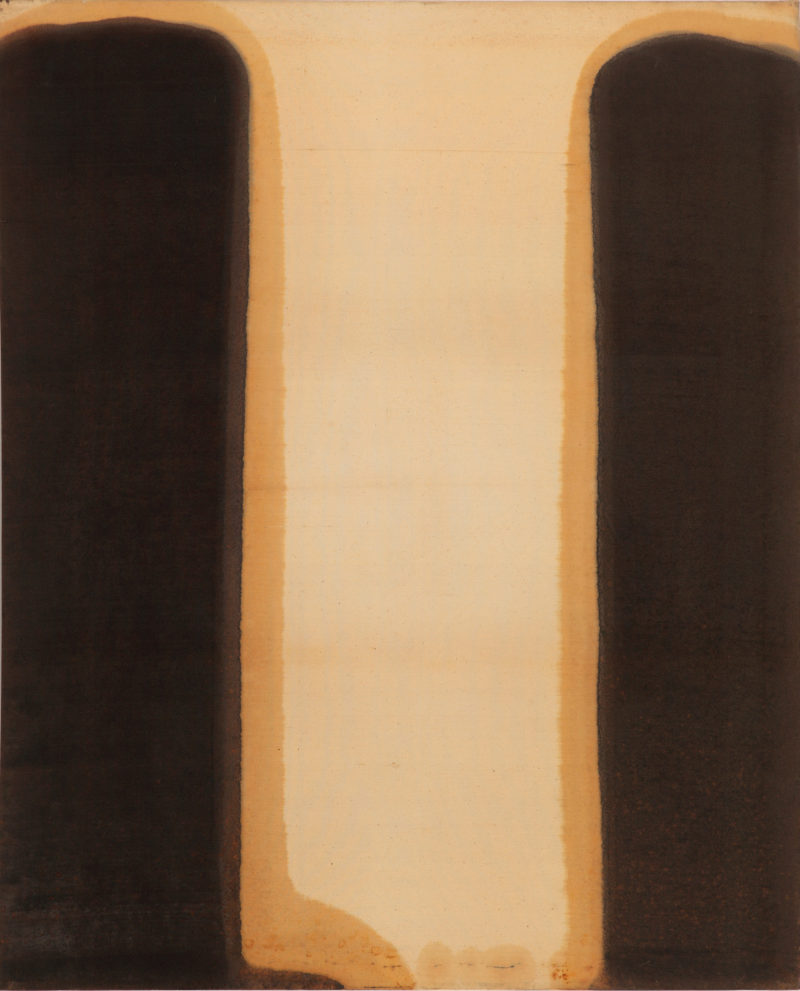 He was detained for just a month, and even after being released, he was blacklisted for almost a decade, preventing him from getting a proper job, and was under police surveillance. It was during this time that he dedicated himself fully to painting, producing his own unique style. Yun was a senior member of the Dansaekhwa group, although he preferred not to be called just a Dansaekhwa artist.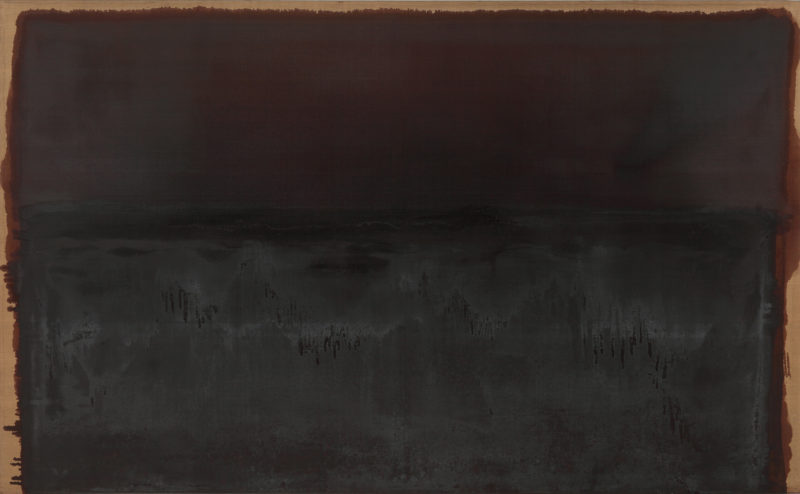 Why is Dansaekhwa popular?
The popularity of Dansaekhwa as an art movement has enjoyed some remarkable success in the last few decades. In 2016, South Korea became the largest art auction market in the world.
The art movement became so popular in recent decades as it grew to become the international face of contemporary art of South Korea and a basis for modern Asian art.
Additionally, the movement became so popular because it became a relatively affordable alternative to Western minimalism, the emergency of the new crop of artists who to this day continue to create projects with strong art historical pedigrees.
The works of Dansaekhwa artists such as Chung Chang-Sup, Park Seo-bo, Yun Hyong-keun, Kwon Young-Woo, and Chung Sang-Hwa broke all auction records and the popularity of the movement is expected to grow even more in the future.
The versatility and dynamics of Dansaekhwa's artworks portray the expansion of formal boundaries that the artists were after.
Footnotes