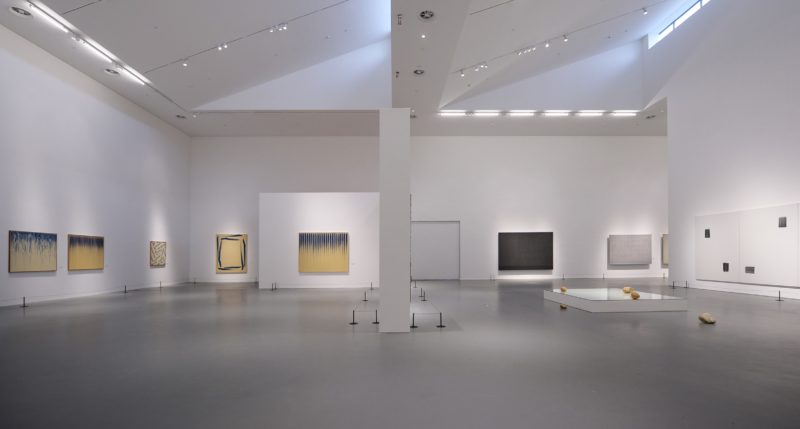 What is Dansaekhwa?
Dansaekhwa is an art movement born in South Korea in the 1970s. The pioneers of Dansaekhwa are born between 1913 and 1936 and avoided any reference to Western realism in their works, creating primarily monochrome and minimalist paintings.
The artists also attempted to break away from the heritage of Japanese imperialism and Western abstraction. Dansaekhwa is deeply involved with the physicality of painting. Some of them based their work on traditional Korean ink portraits and used traditional Korean materials such as Hanji paper.
Dansaekhwa has had a breath of new life, thanks to the efforts and talent of Octogenarian artists that stuck to this art style. Now, dealers, art fair organizers, museum curators and collectors can breathe a sigh of relief because what has been neglected for close to half a century has come to the public limelight.
It was at a time of political strife and dictatorship1 that this painting technique sprouted. While the art had been practiced as a movement for all this time, it would not be until two years ago that the West got wind of its existence.
Lee Ufan's role
In 2006, Lee Ufan, the leader of the movement, left Korea for Tokyo, and since then, his work had been exhibited at the Pace Gallery in New York and Lisson Gallery in London.
After an auction where one of his paintings fetched a price of $140,000, Lee would become a celebrity in the world of monochromatic art creation. Later in 2014, Lee broke his own auction record2 when he gained $2.2 million in art sales.
The rise of Dansaekhwa
Inevitably, Lee's success saw the rise of other artists who had come to associate themselves with the Dansaekhwa movement. Many of them originated from South Korea, and while they were relatively successful there, Lee's reputation would catapult them to international fame. Over the course of the last two years, when Dansaekhwa had become known, many Western art exhibitions have showcased their work.
Case in point is the effort by Katharine Kostyal of the White Cube gallery who had just returned from an exhibition at the Venice Biennale that deeply impressed her, came back and persuaded a leading Dansaekhwa artist in London, Park Seo-bo, to provide her with enough works to constitute his first exhibition in London.
Months before his work was shown at the White Cube, Park would be impressed when one of his most popular collection, the Twombly-esque Ecriture paintings sold for $1.2 million. In the years following 2013, Dansaekhwa would capture the scholarly attention of writers.
Joan Kee took the time to study the work and discussion around this Korean art style as written in the University of Minnesota Press. Today shows in the United States, South Korea, China and beyond contribute to sparking interest in Dansaekhwa.
The pioneers of Dansaekhwa
Artist
한글
Born
Died
Education
Chung Chang-Sup
정창섭
1927
2011
Seoul National University
Chung Sang-hwa
정상화
1932
Seoul National University
Ha Chong-hyun
하종현
1935
Hongik University, Seoul
Hur Hwang
허황
1943
Hongik University, Seoul
Kim Guiline
김기린
1936
Hankuk University of Foreign Studies, Seoul
Dijon University, France Ecole
Nationale des Beauz-Arts, Paris
Kim Whanki
김환기
1913
1974
Nihon University, Tokyo
Kwon Young-woo
권영우
1926
2013
Seoul National University
Lee Dong-Youb
이동엽
1946
Hongik University, Seoul
Lee Ufan
이우환
1936
Seoul National University

Quac In-sik
곽인식
1919
1988
Tama Art University, Tokyo
Park Seo-bo
박서보
1931
Hongik University, Seoul
Rhee Seundja
이성자
1918
2009
Jissen Women's University, Tokyo
Yun Hyong-keun
윤형근
1927
2007
Seoul National University
Hongik University, Seoul
Youn Myeung-Ro
윤명로
1936
Seoul National University
New York Pratt Graphic Center
Kim Tschang-yeul
김창열
1929
2021
Seoul National University
Cho Yong-ik
조용익
1934
Seoul National University
Suh Seung-Wong
서승
1941
Hongik University, Seoul
Exhibition photos: 'Korean Abstract Art: Kim Whanki and Dansaekhwa' at Powerlong Museum, Shanghai, 2018-2019
Korean Abstract Art – Kim Whanki and Dansaekhwa with works by Chung Chang-Sup, Chung Sang-Hwa, Ha Chong-Hyun, Kim Whanki, Kwon Young-Woo, Lee Ufan and Park Seo-Bo at Powerlong Museum, Shanghai, 2018-2019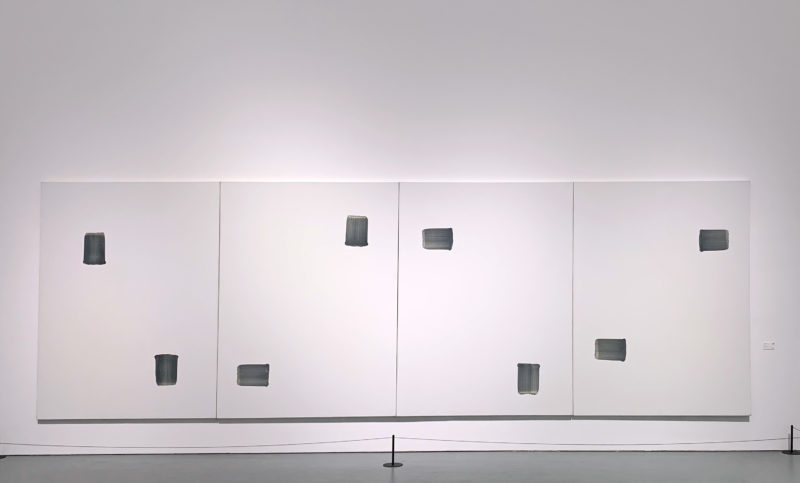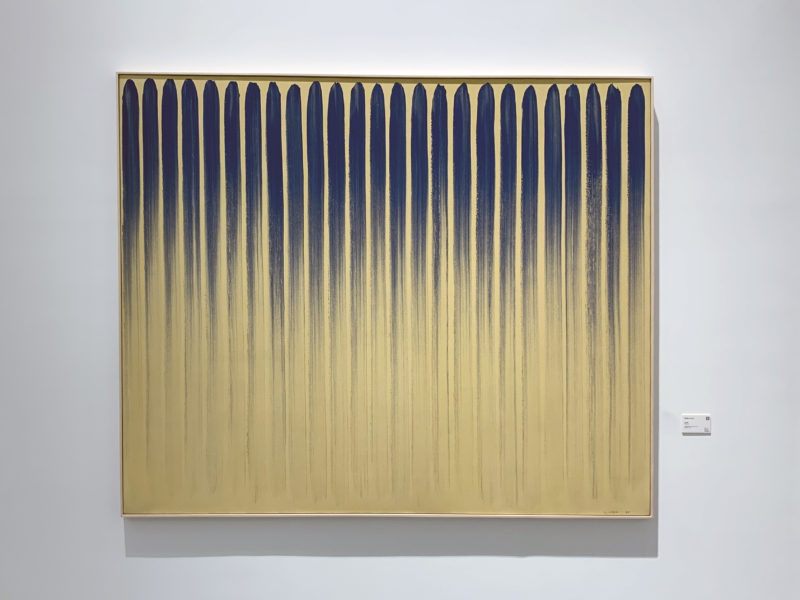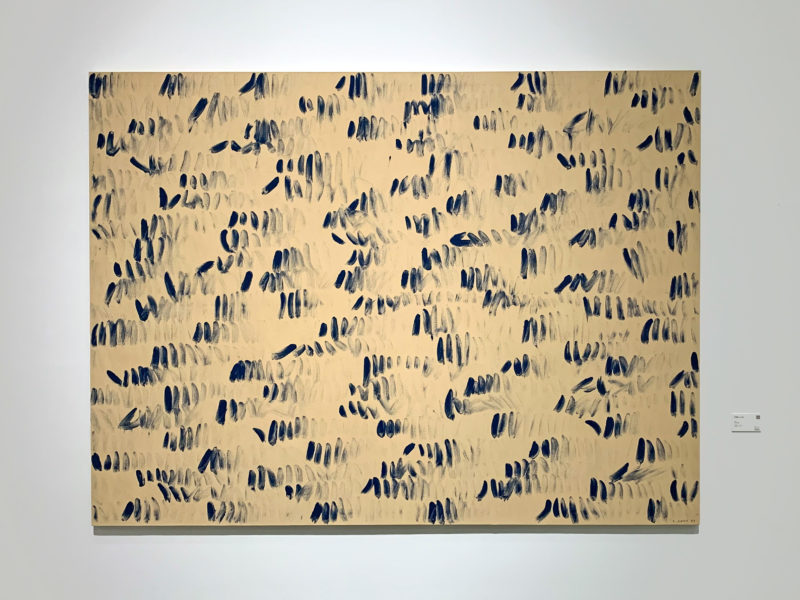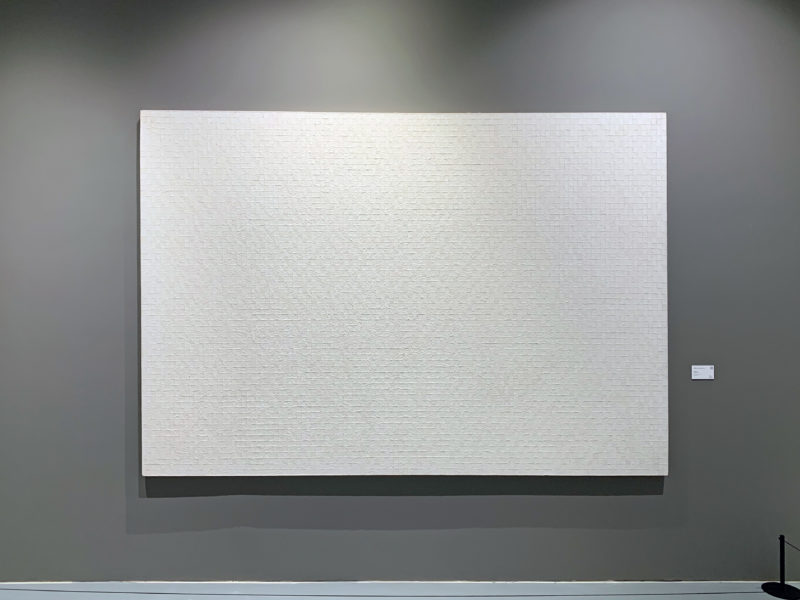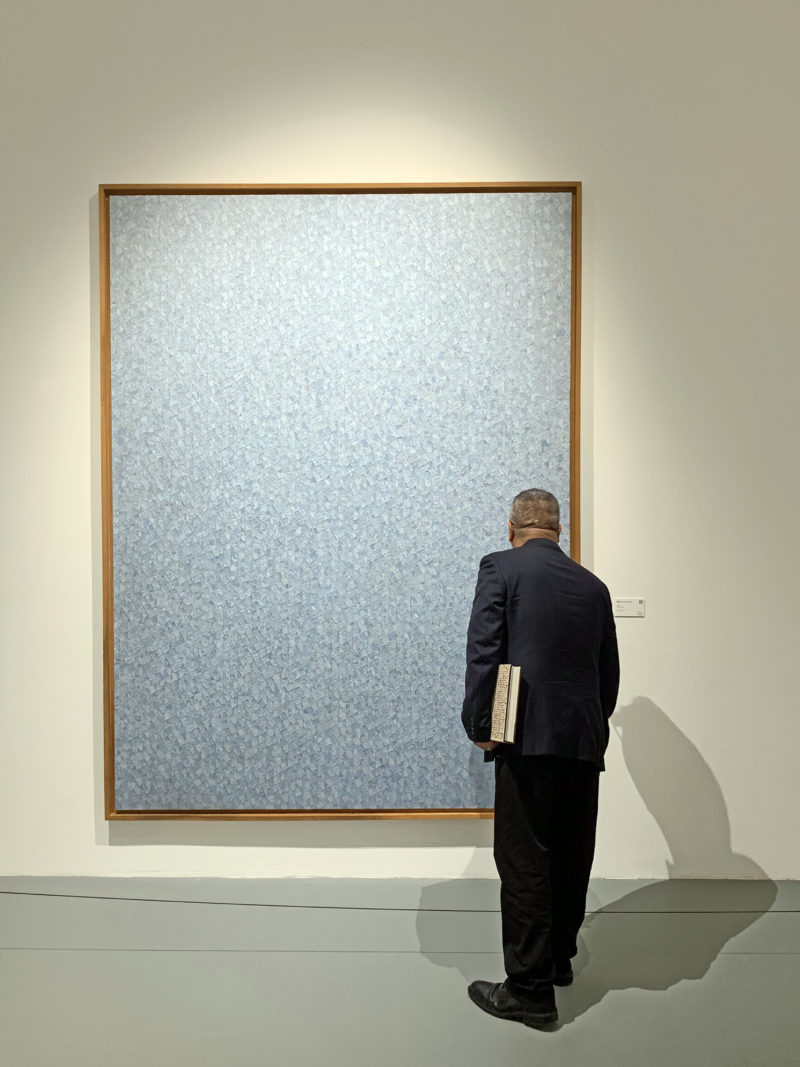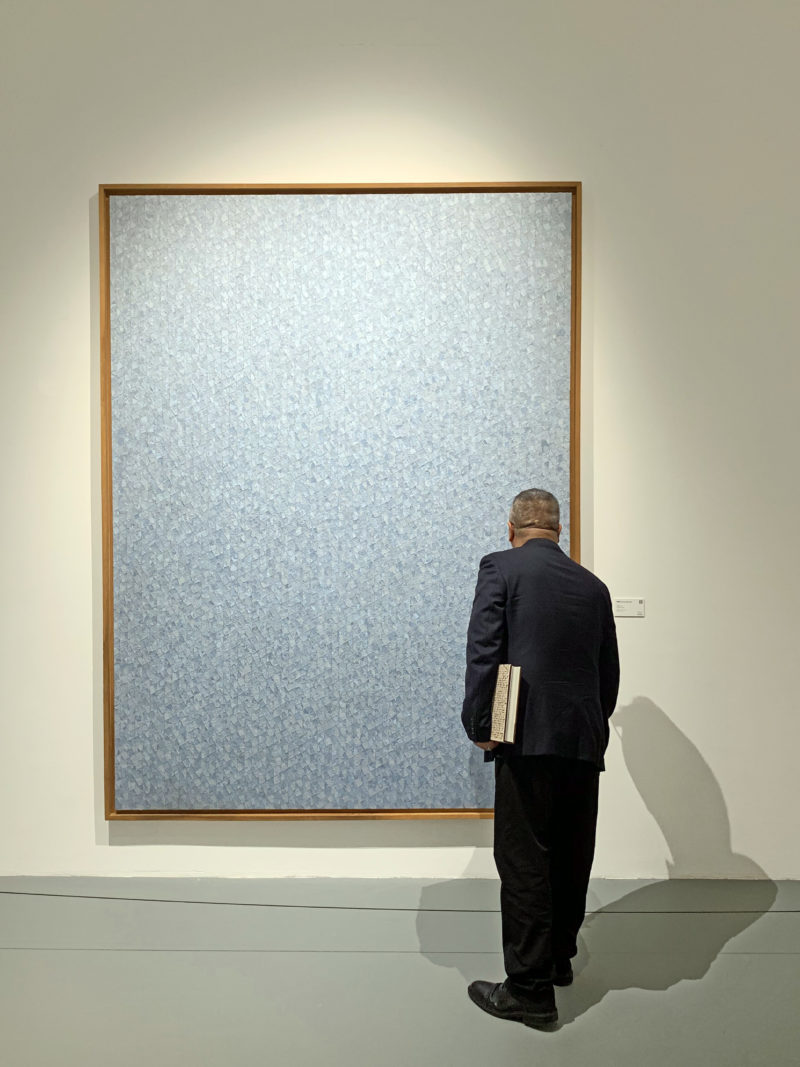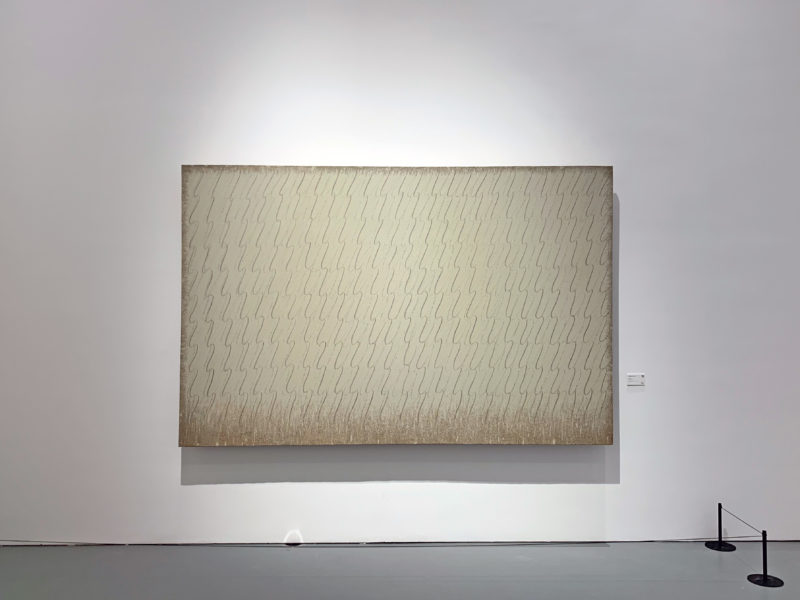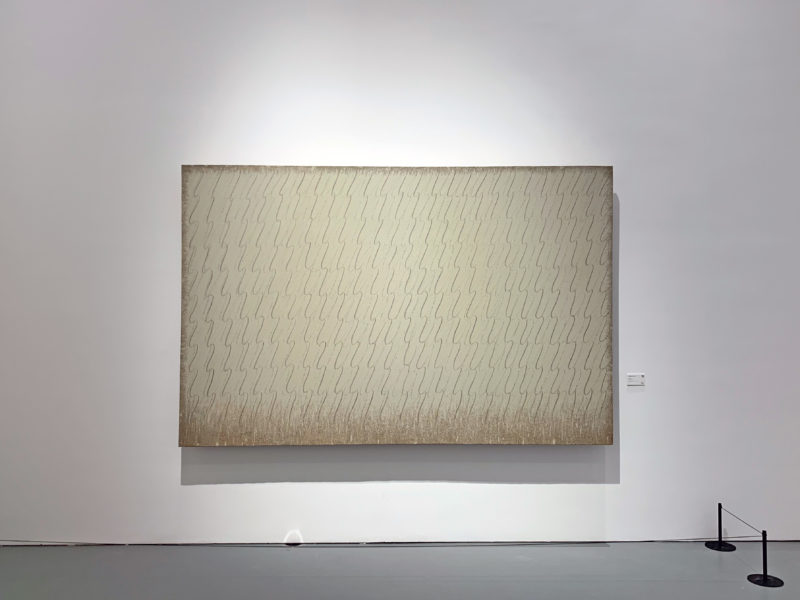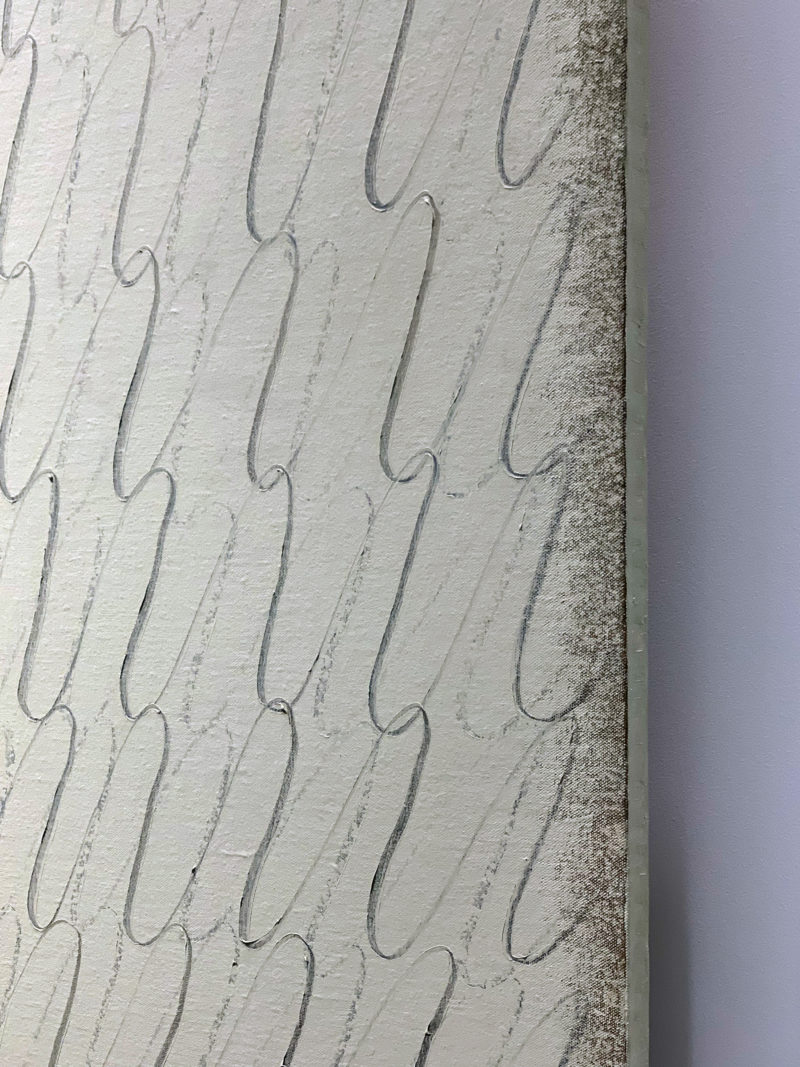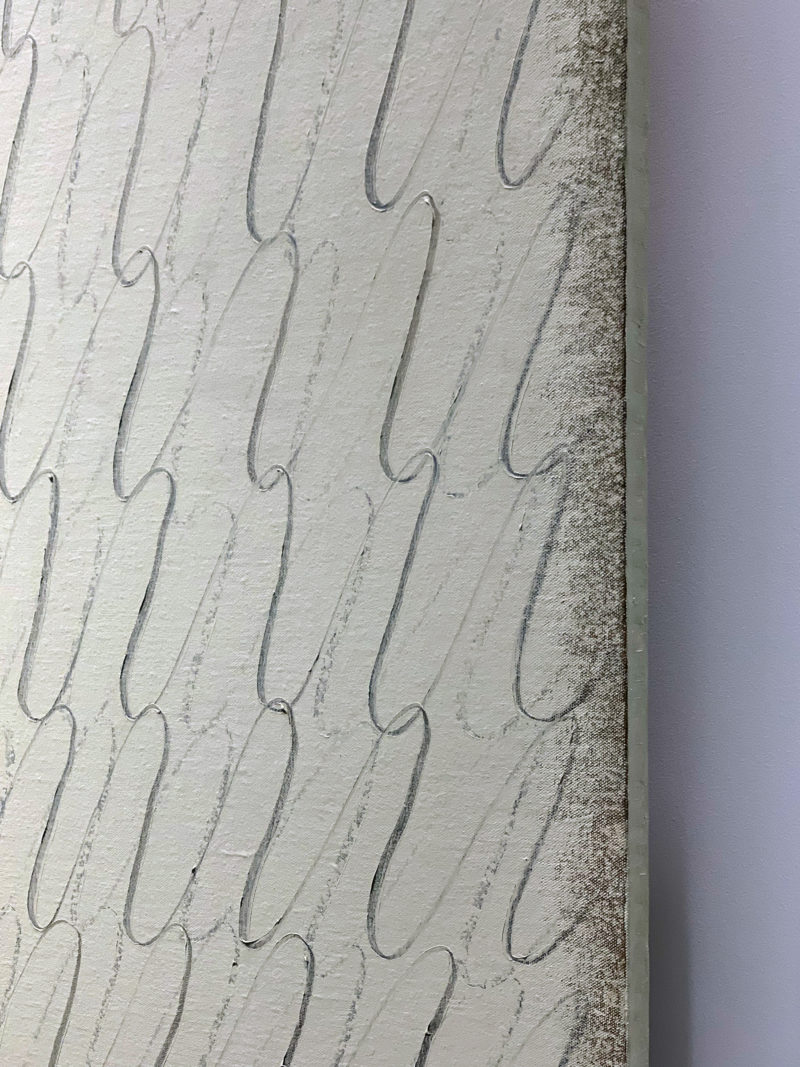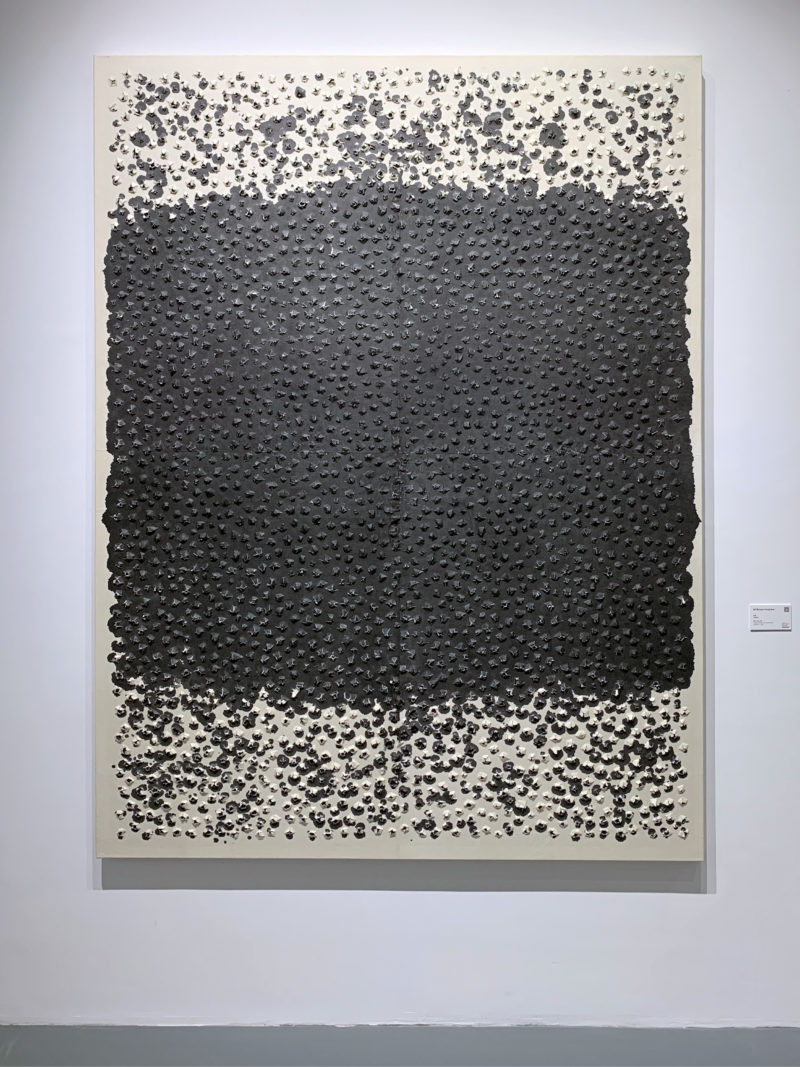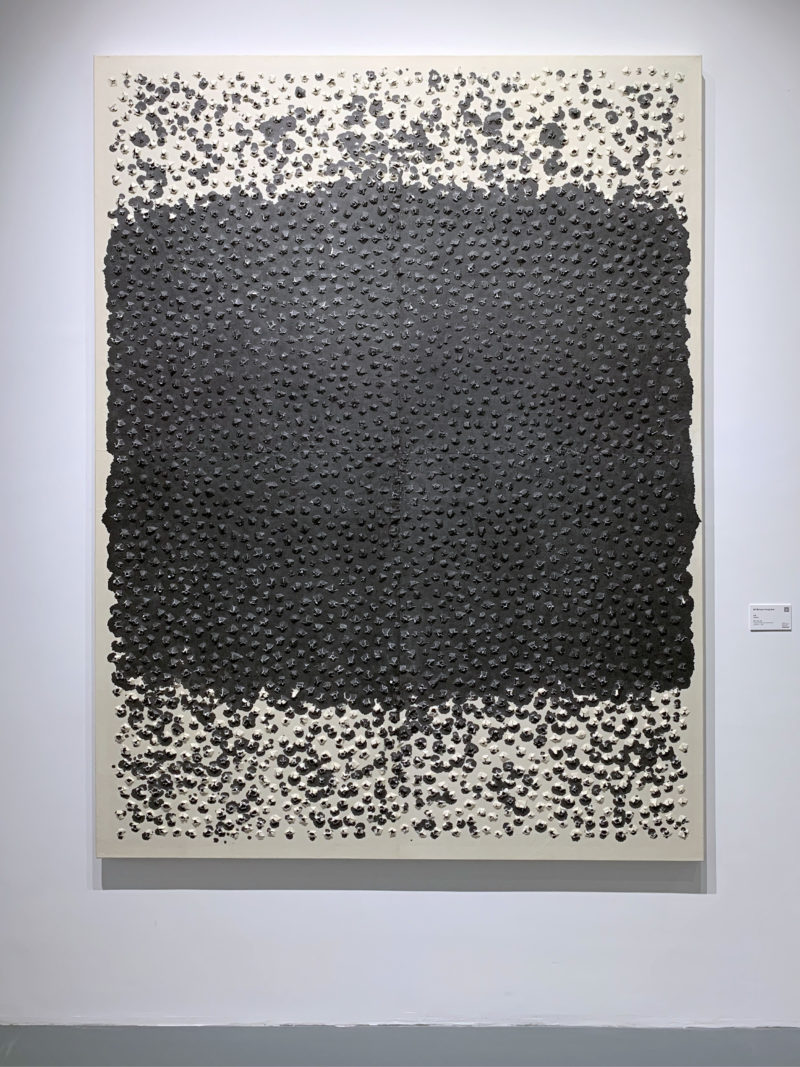 The books about Dansaekhwa
Selected works by Dansaekhwa artists
Chung Chang-Sup (정창섭)
Chung Chang-Sup began to utilize hanji (Korean paper) as his primary medium in the 1970s and slowly evolved his practice from the 1990s, steadfastly maintaining his focus on material experimentation, physicality, and alchemy.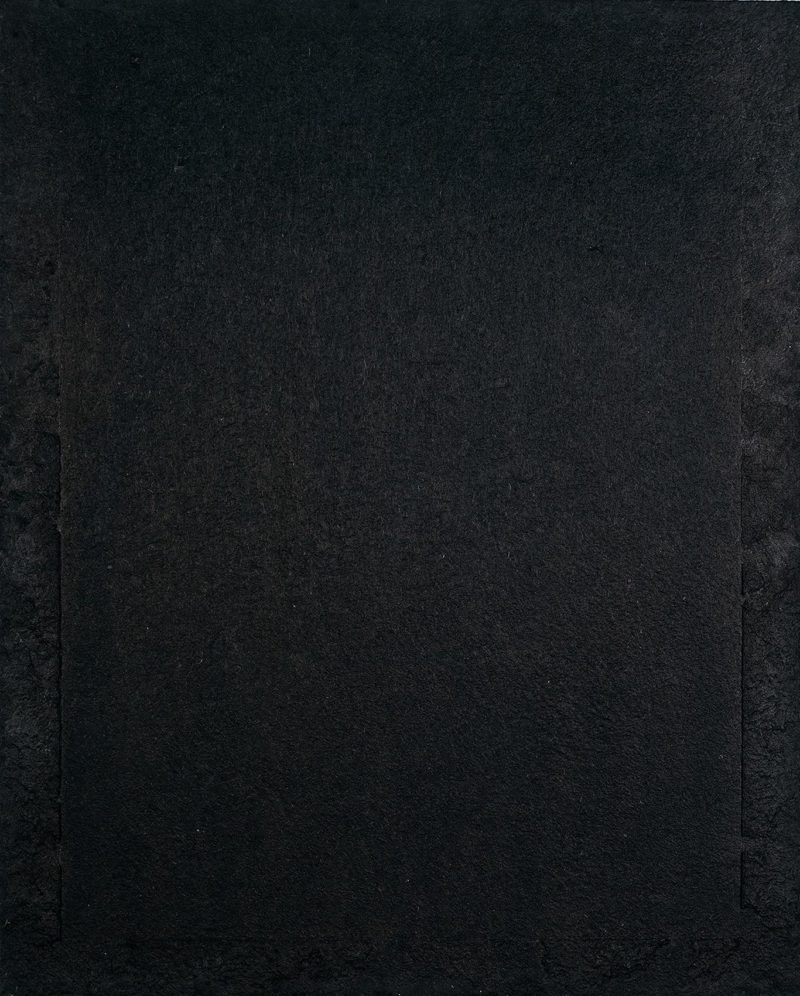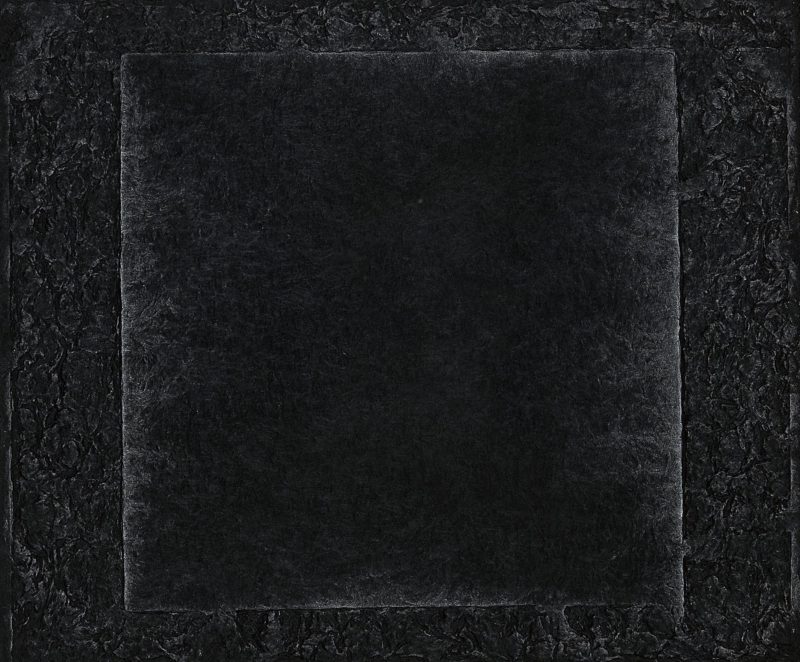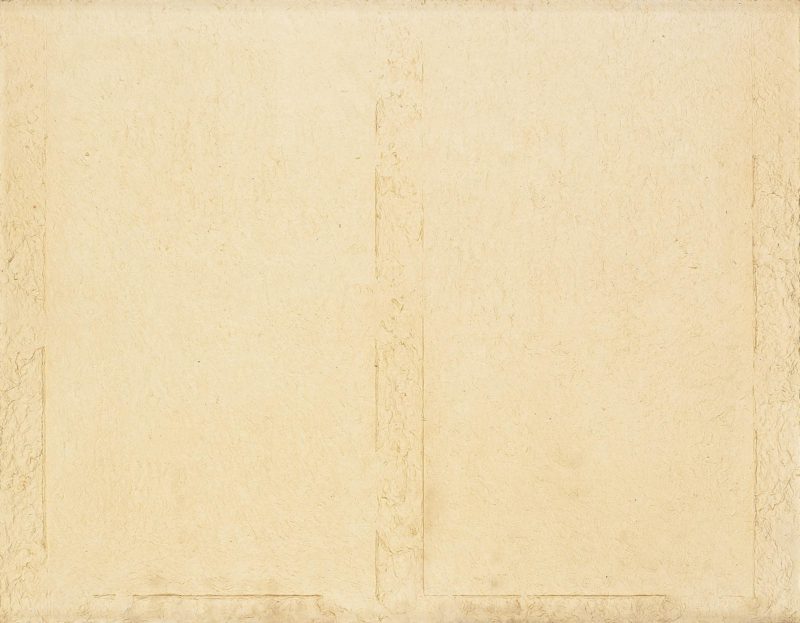 Chung Sang-hwa (정상화)
Chung Sang-Hwa uses a continuous method of incorporating and removing paint to accomplish his works. He contributes various layers of paint and interwoven pieces of wax and clay in Chung's "rip" and "fill" method, which are torn off to produce a grid-like composition.
Born in 1932 in Yougduck, South Korea, before learning in Paris and Tokyo, he joined the Seoul National University School of Fine Arts. Graduating from Seoul National University's oil painting faculty in 1956, Chung first collaborated in Korean informer's then-prevalent style. He moved to Paris in 1967, at the time considered the center of the international art world by the Korean art community.
The works of the artist are included in the collections of the Chicago Art Institute, the Washington D.C. Hirshhorn Museum and Sculpture Garden, the National Museum of Contemporary and Modern Art in Seoul, Korea, and the Abu Dhabi Guggenheim Museum. Chung presently resides and operates in Seoul.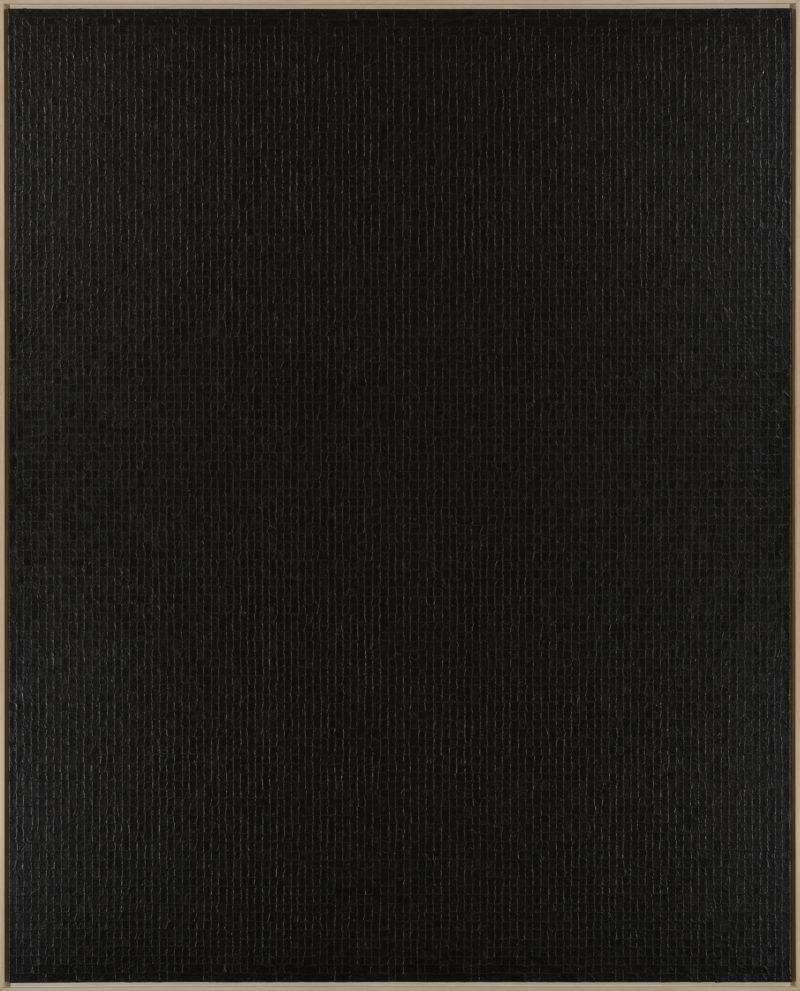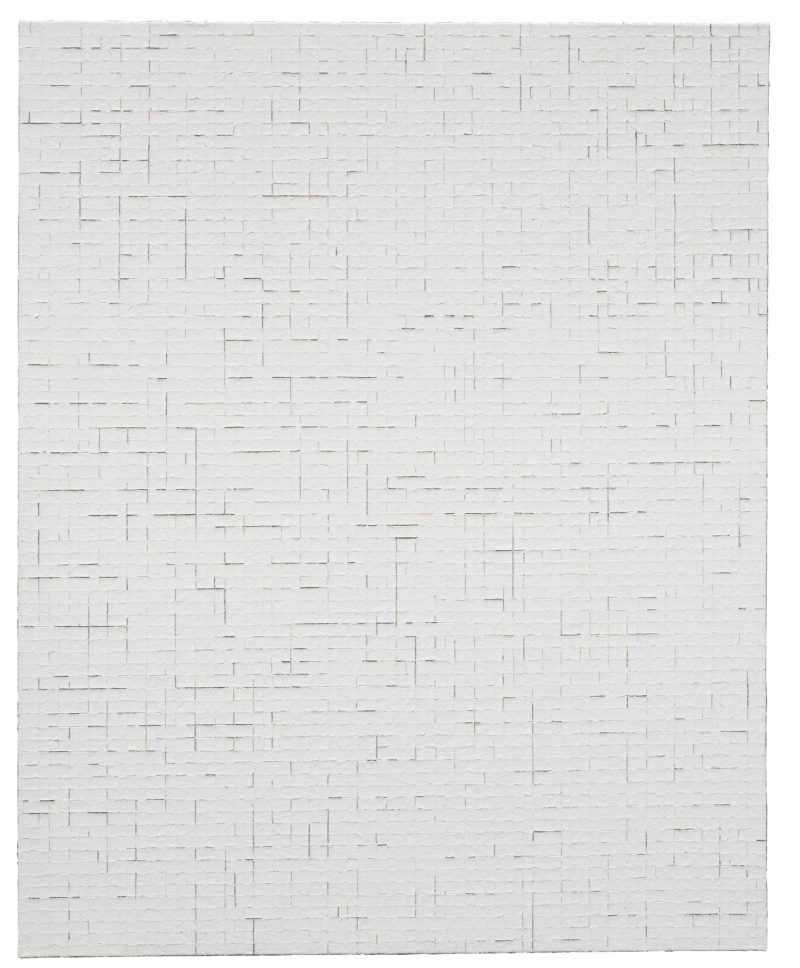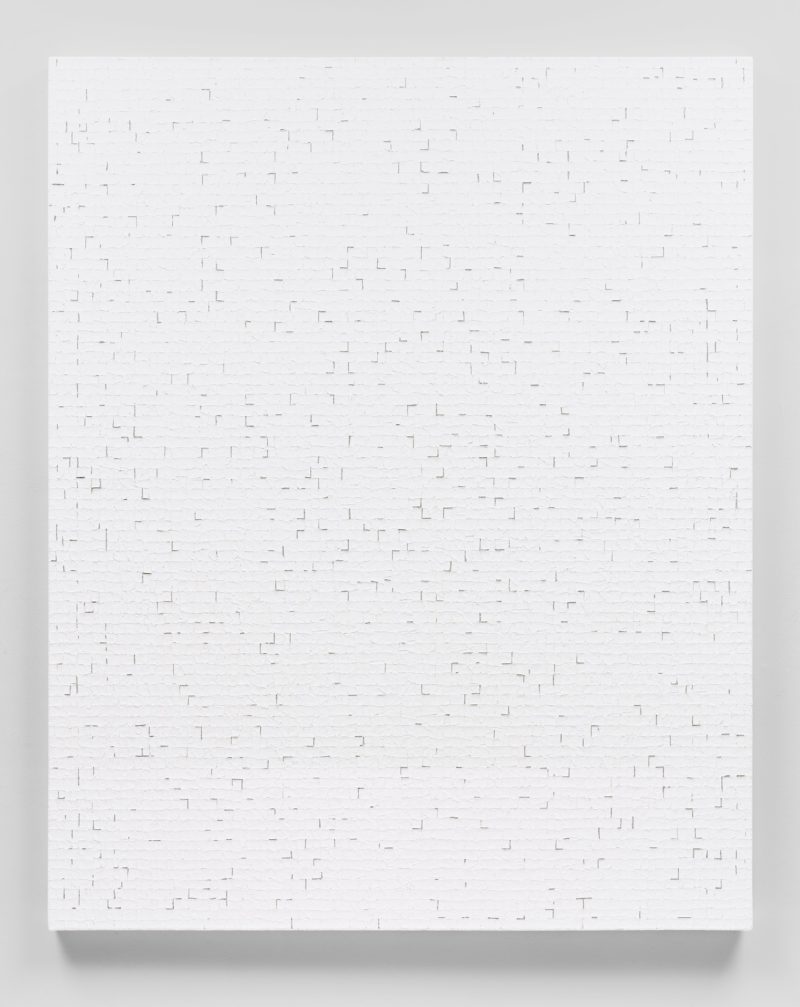 Ha Chong-hyun (하종현)
Ha Chong-Hyun rose to prominence in the early 1970s with his series Conjunction. These early studies helped him construct his signature style, pressing the paint from the back to the hemp cloth front. He has continuously tested material and creative studio procedures to redefine the function of painting, playing an essential part in bridging the avant-garde traditions between East and West. 
Committed to redefining modern art and dismissing scholarly mainstream patterns, Ha created a method that transformed abstract works into physically challenging studio procedures. Ha extended his habit of turning three-dimensionality into a two-dimensional surface. He has frequently experimented with new techniques of adding materiality and quantity to color. 
Ha Chong-Hyun relates to his painting technique as bae-ap-bub (back-pressure method) and shows his defiant stance towards pre-existing painting methods with a purely delineated front of the painting. Ha poignantly depicts the challenges faced by Korean culture in the twentieth century and his dedication to resist Western influences and create a fresh, genuine voice.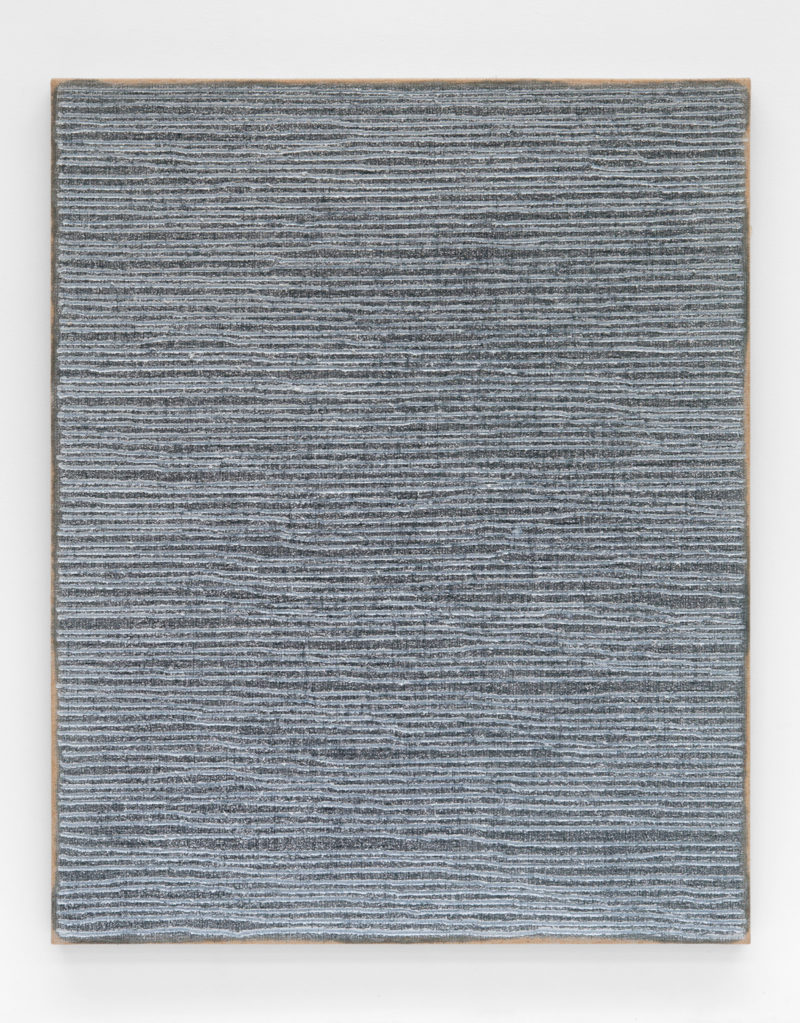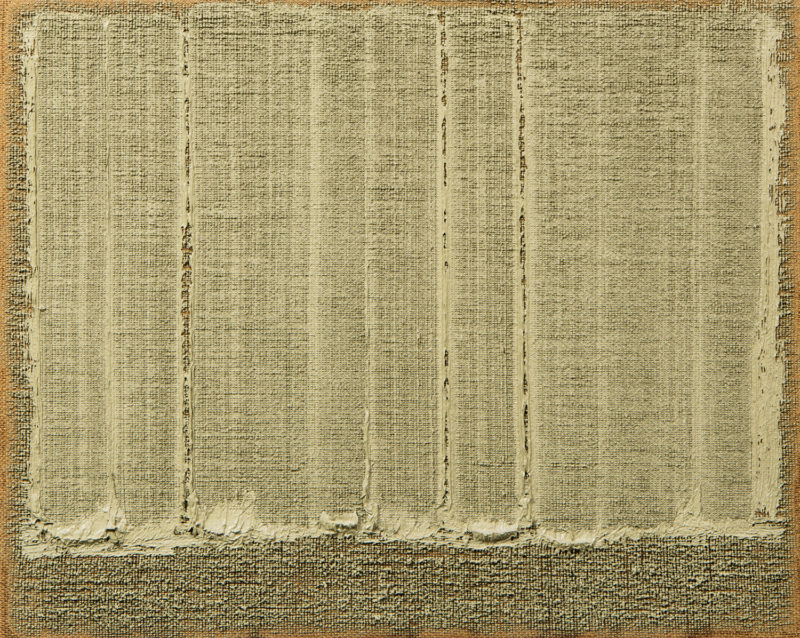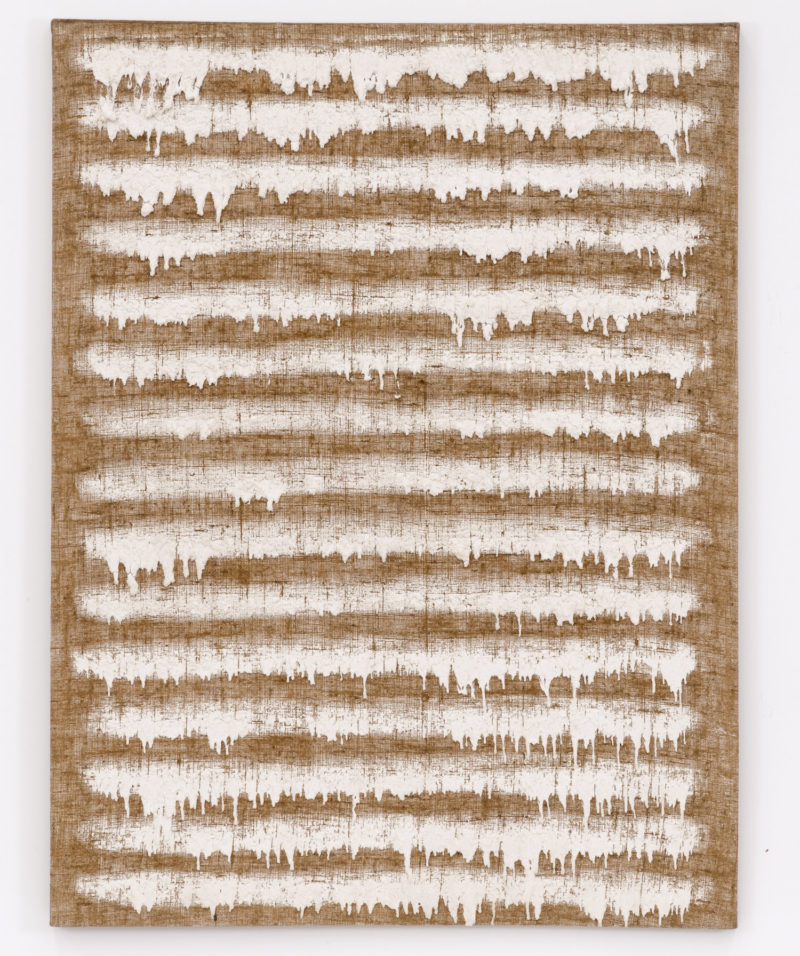 Hur Hwang (허황)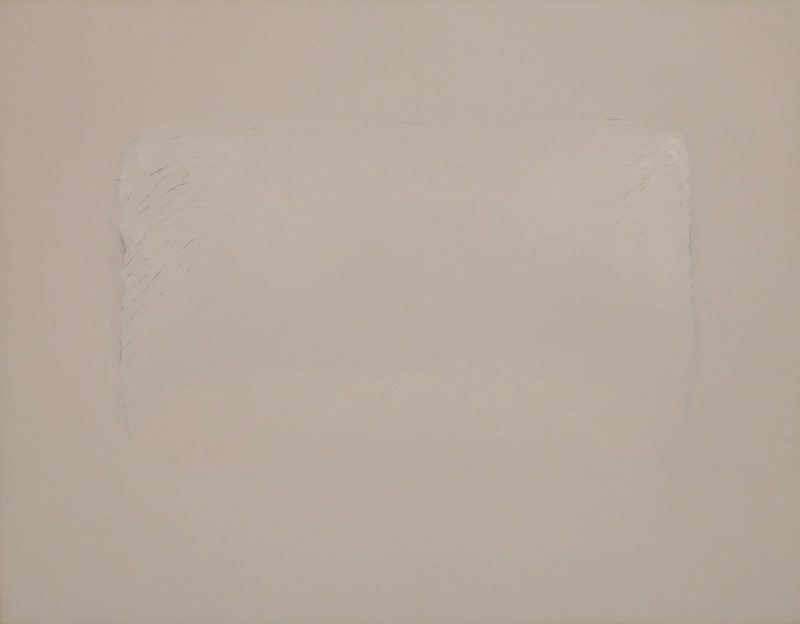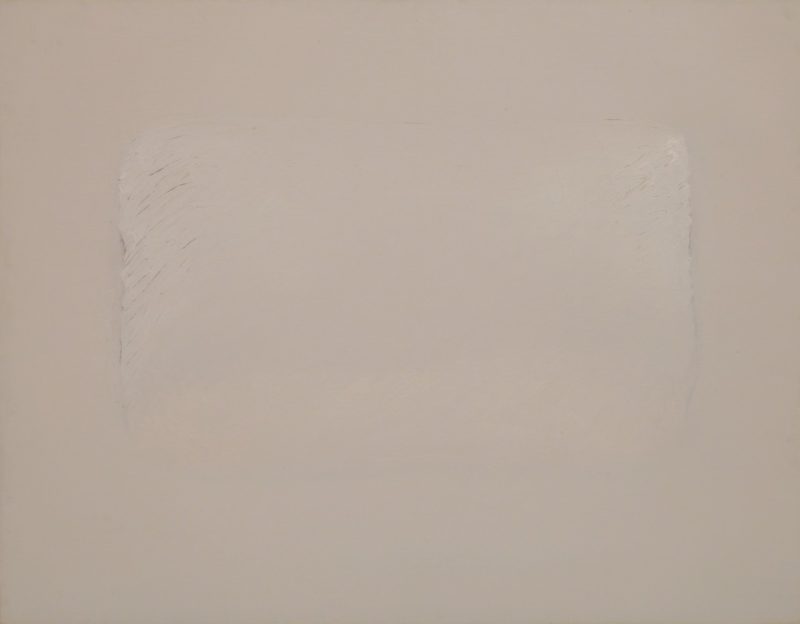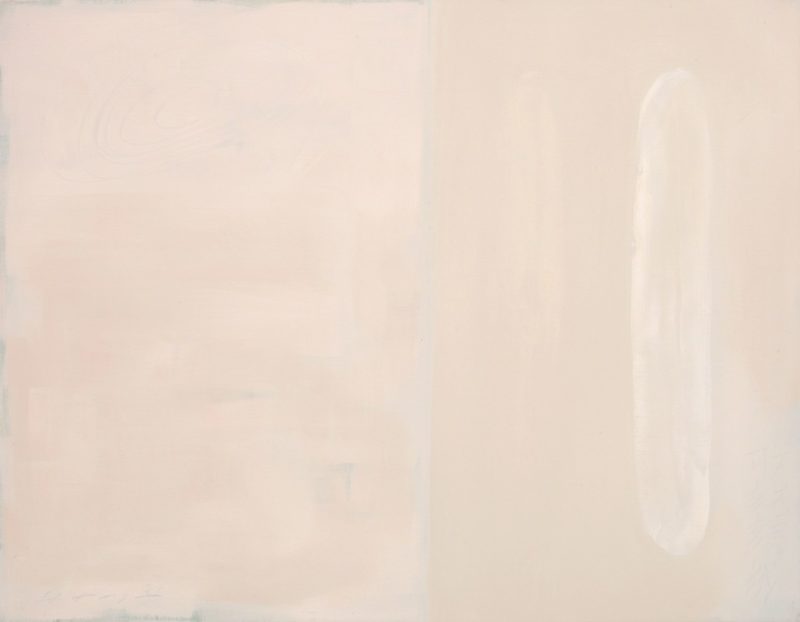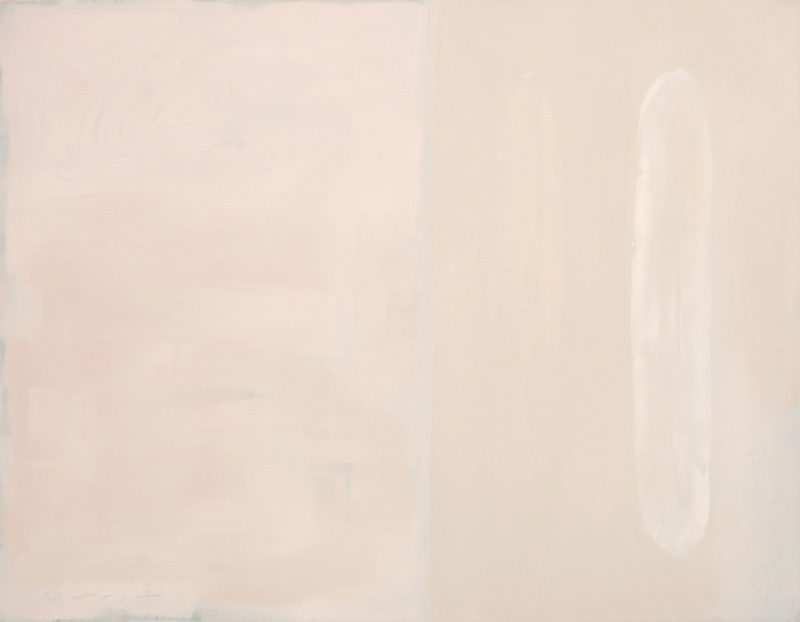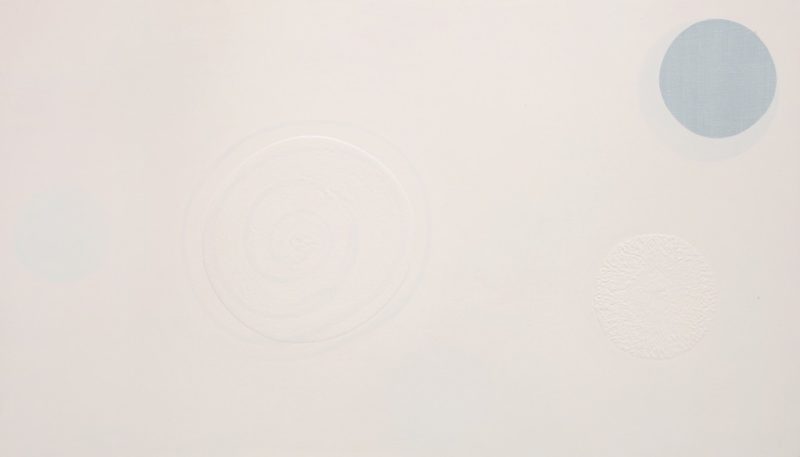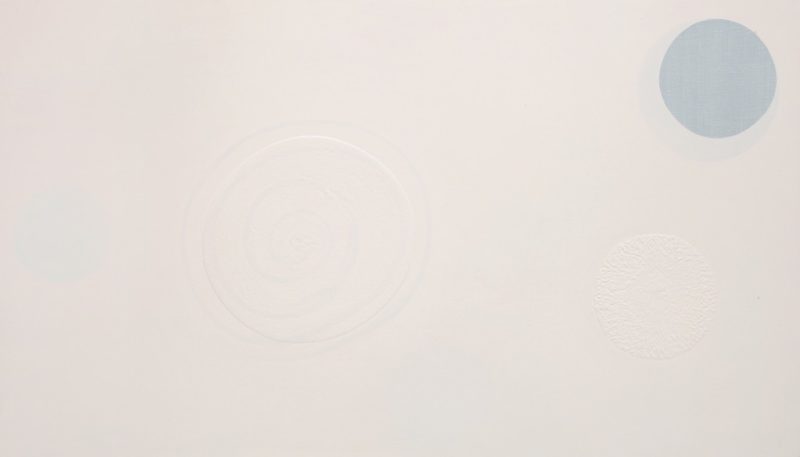 Kim Guiline (김기린)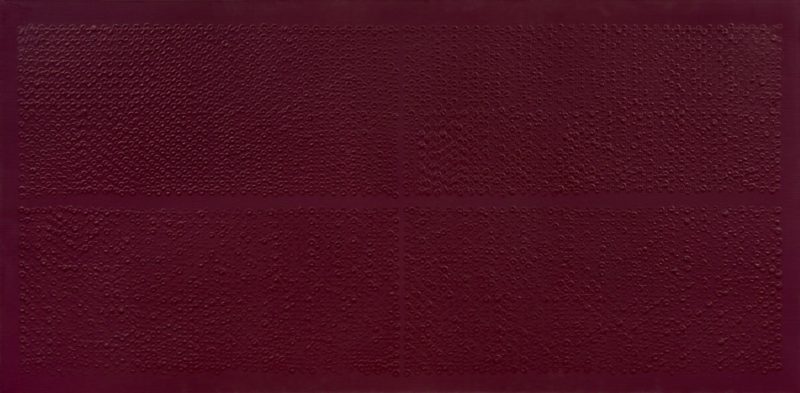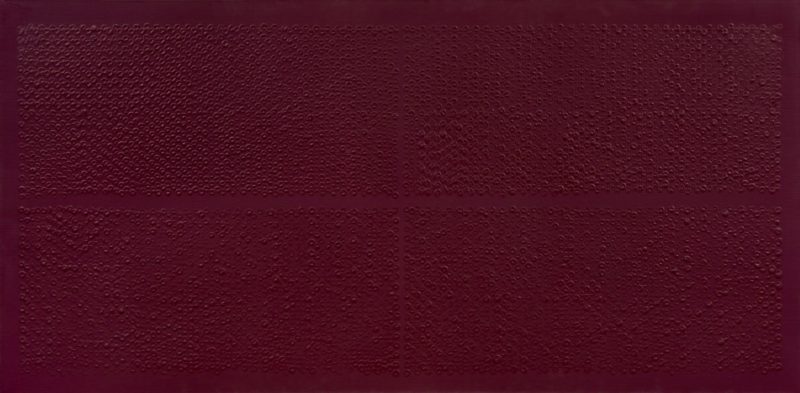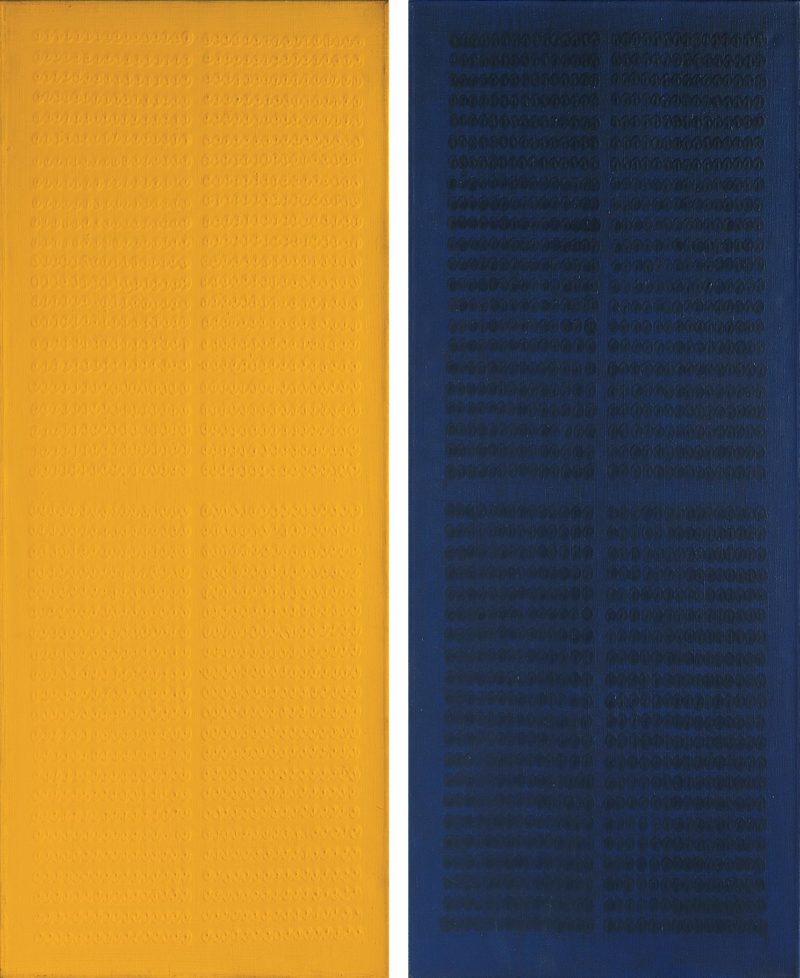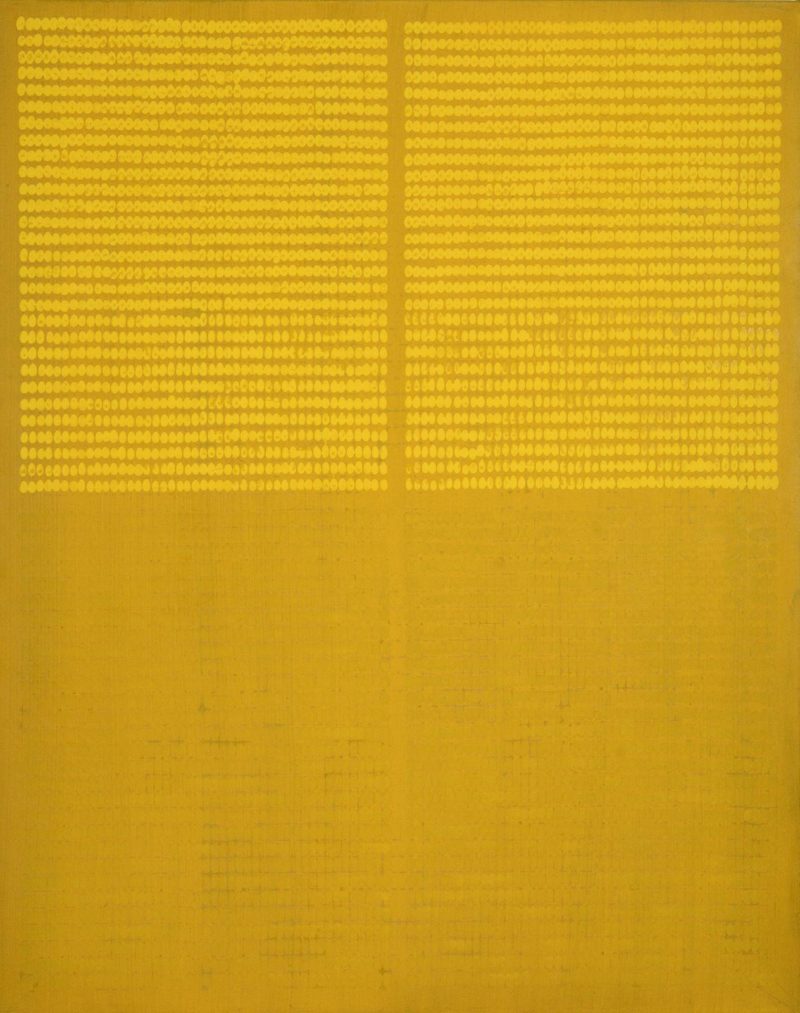 Kim Whanki (김환기)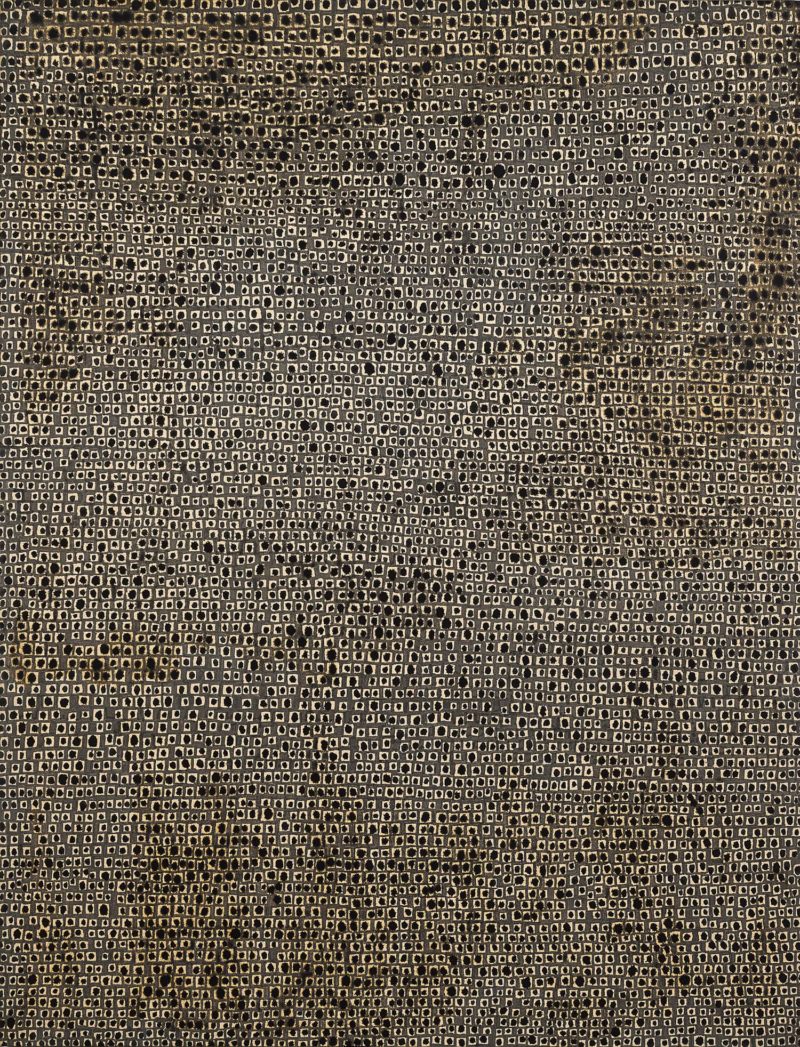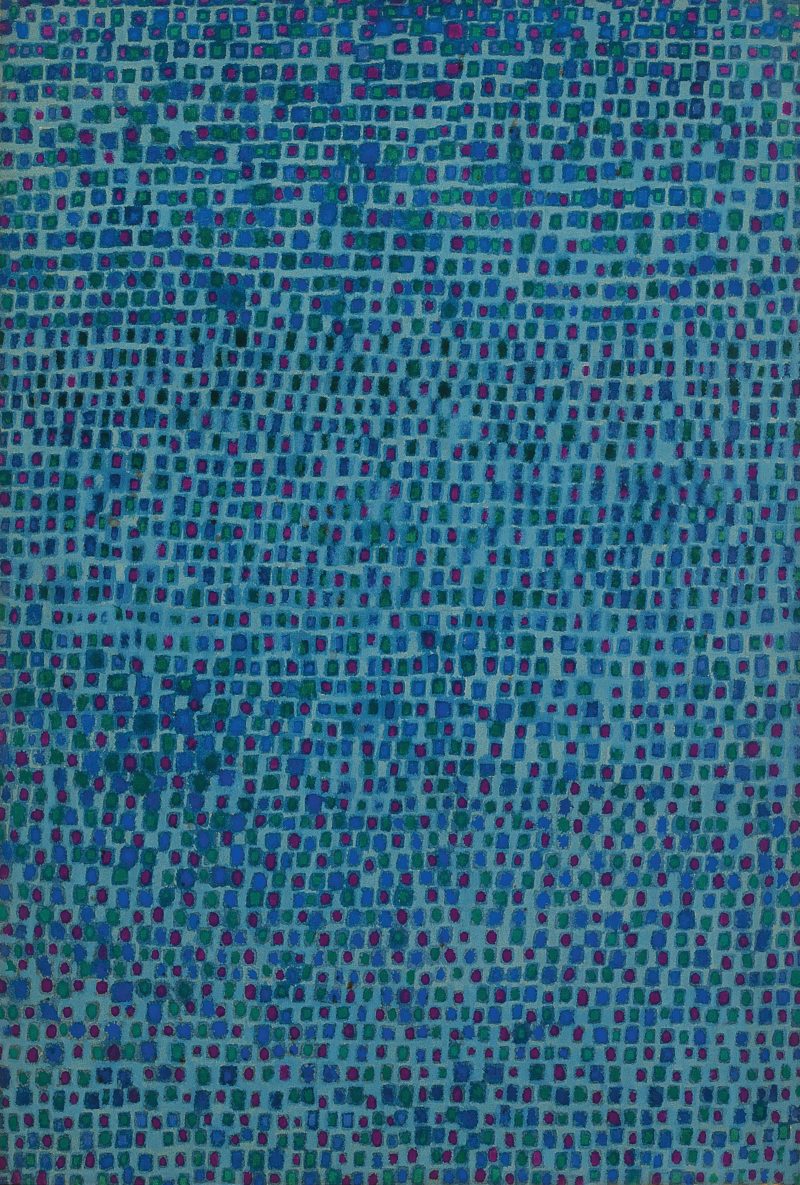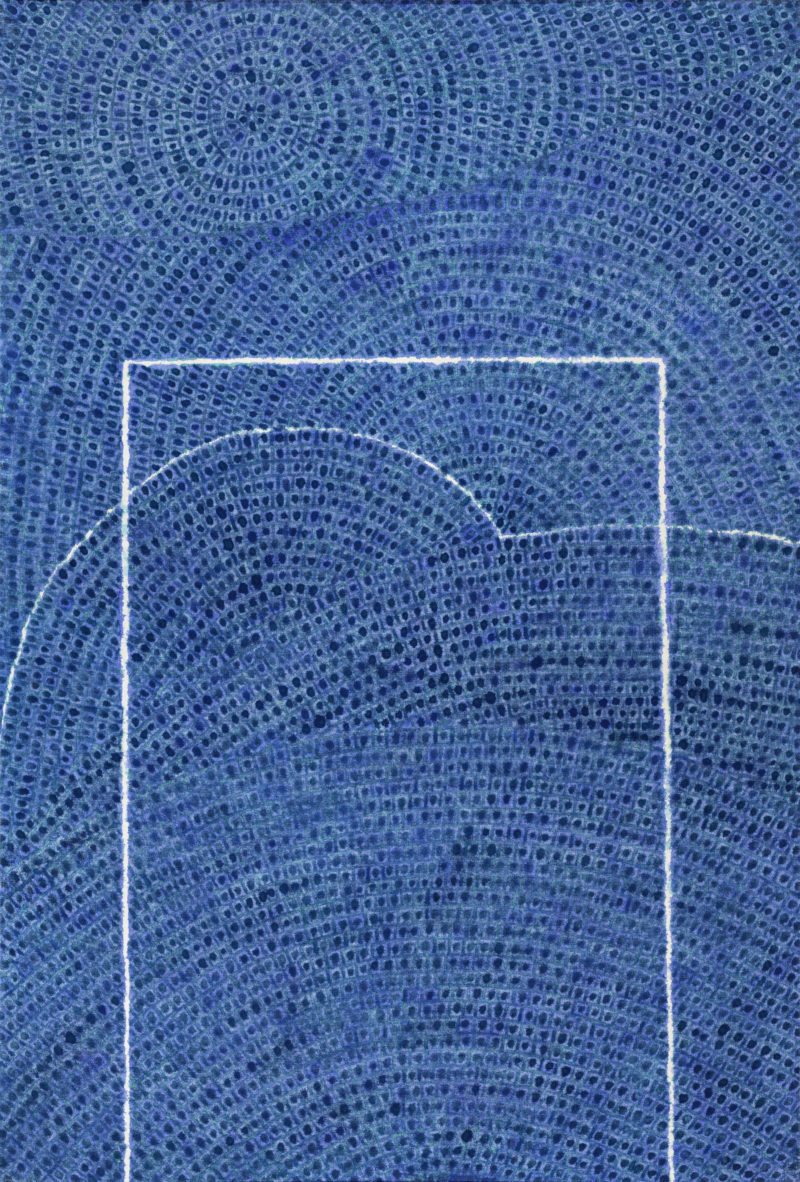 Kwon Young-woo (권영우)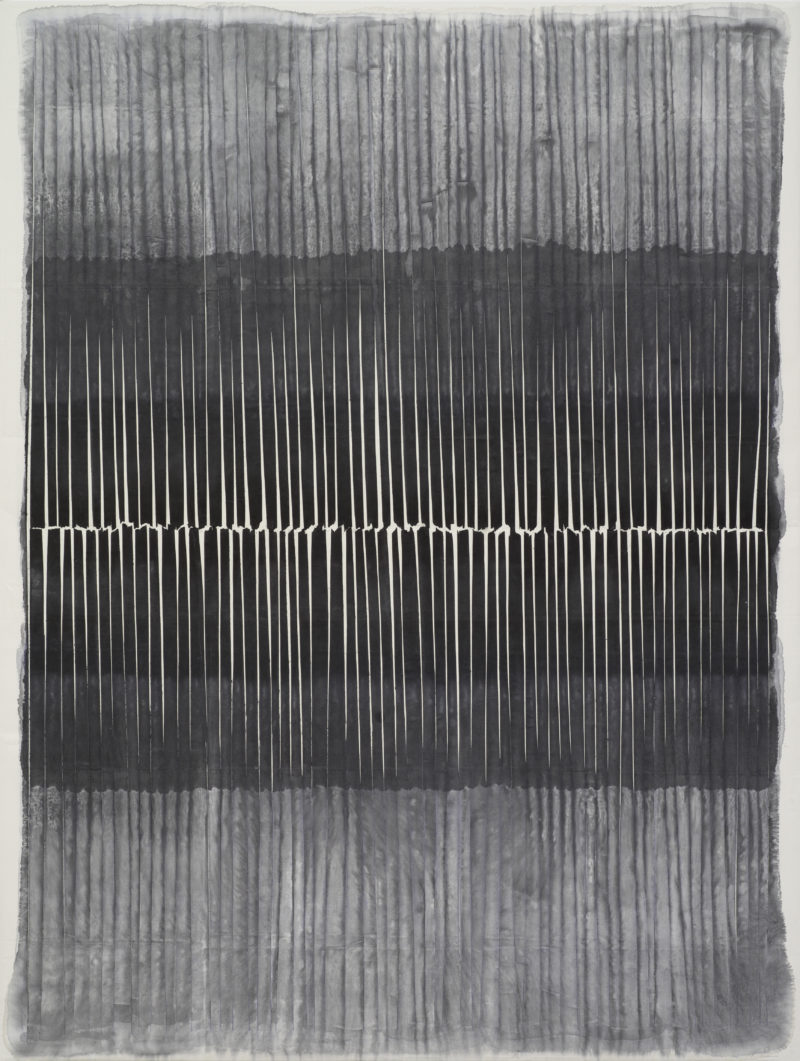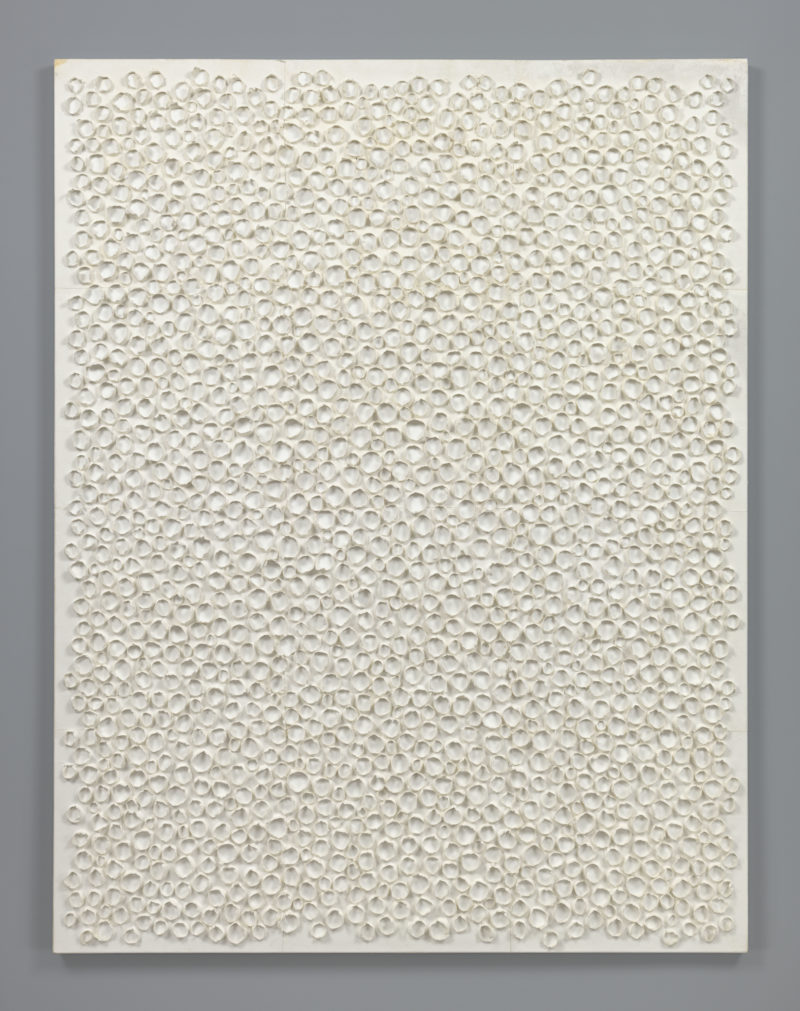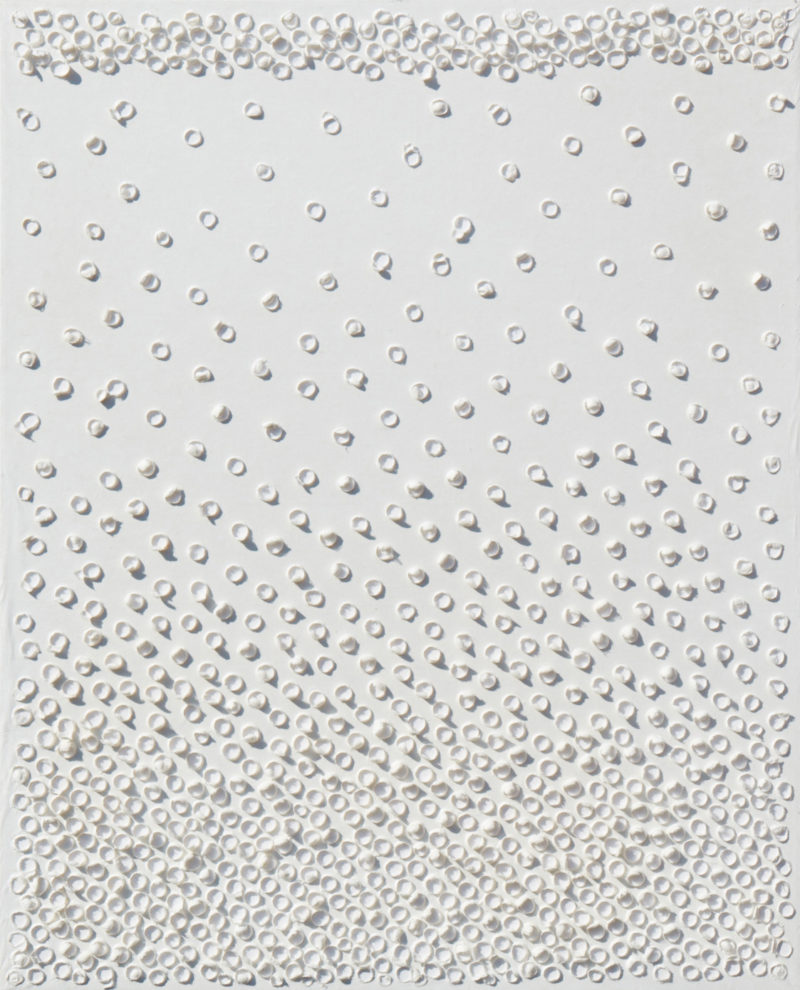 Lee Dong-Youb (이동엽)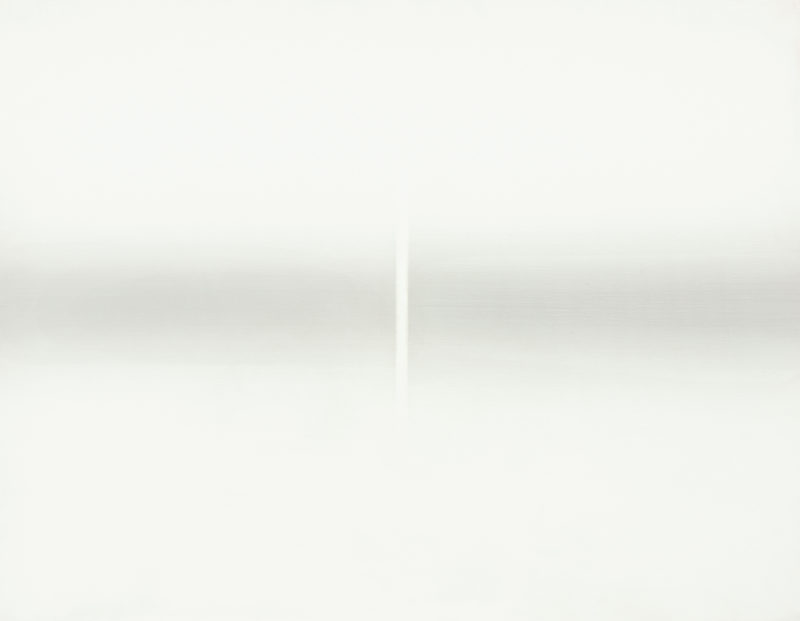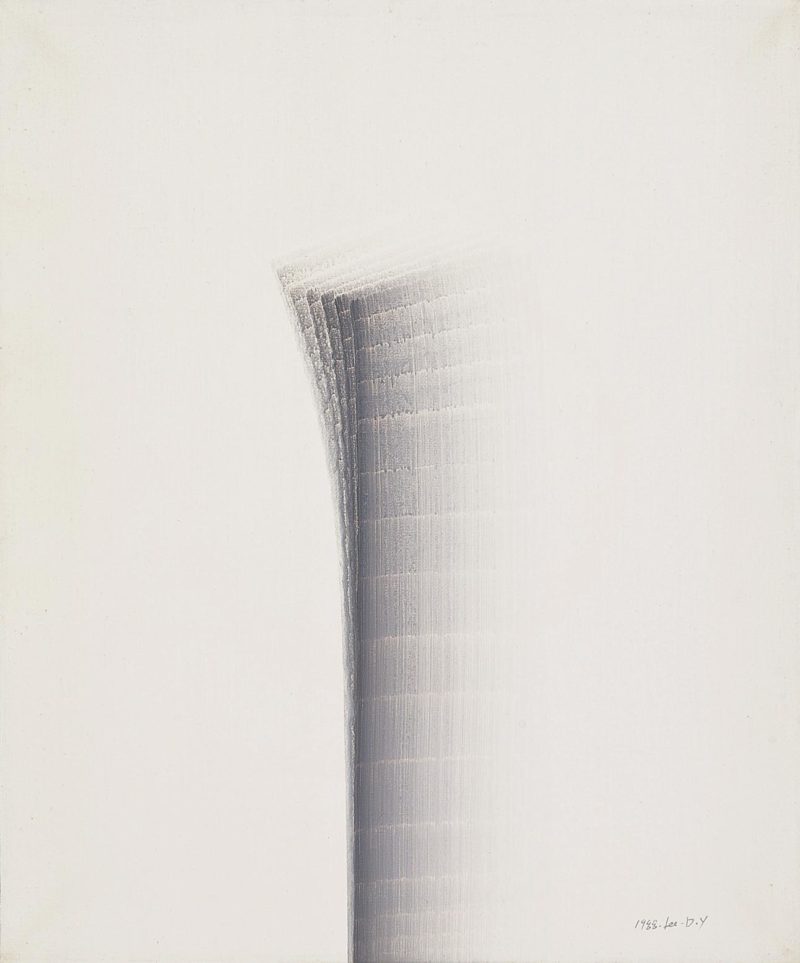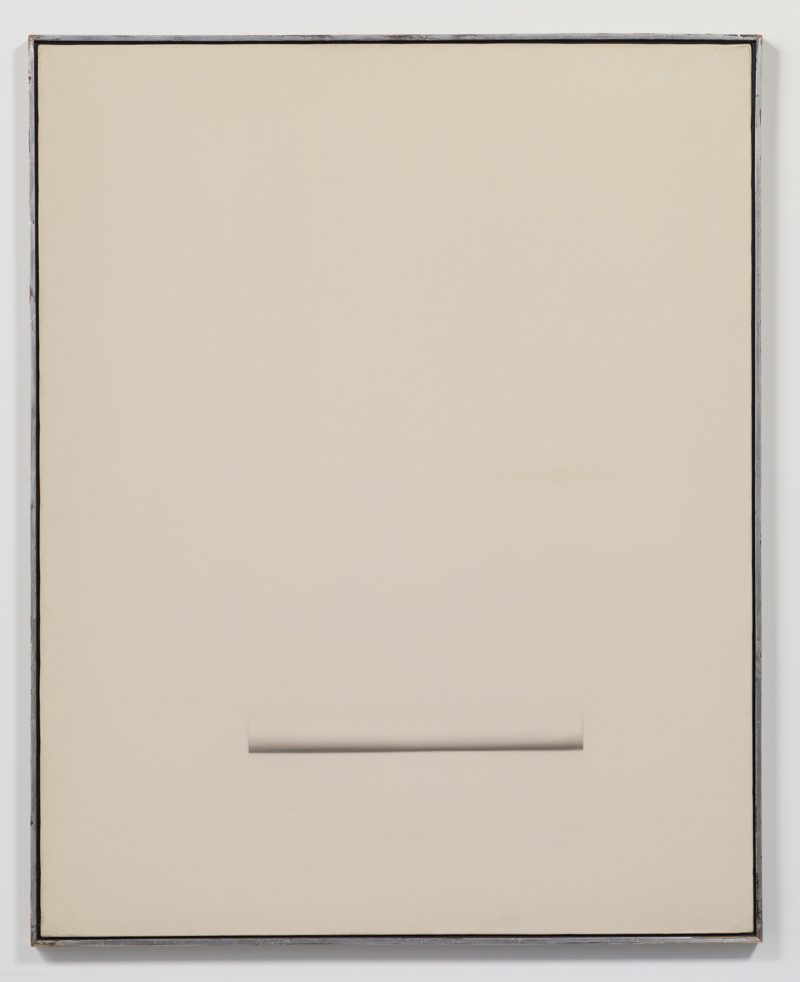 Lee Ufan (이우환)
In the late 1960s, painter, sculptor, writer, and philosopher Lee Ufan became one of the leading theoretical and practical advocates of the avant-garde group Mono-ha (Object School). The Mono-ha school of thought was the first internationally recognized contemporary art movement in Japan. It dismissed Western concepts of depiction, concentrating on the interactions of objects and views rather than on speech or intervention. 
In 1991, Lee Ufan started his Correspondence painting series, consisting of just one or two gray-blue brushstrokes. Those strokes are produced up of a blend of oil and crushed stone pigment and then applied to a large white canvas. Equally minimal is his sculptural series Relatum: each work consists of one or more light-colored round rocks and dark, triangular iron sheets. The connection between the stone and iron mimics the dialectical relationship between the brushstroke and canvas. 
Lee's work often explores the boundaries between doing and non-doing. At the core of Lee Ufan's training resides the connection between painted/unpainted and occupied/empty room. Lee Ufan was born in Kyongnam, South Korea, on June 24, 1936.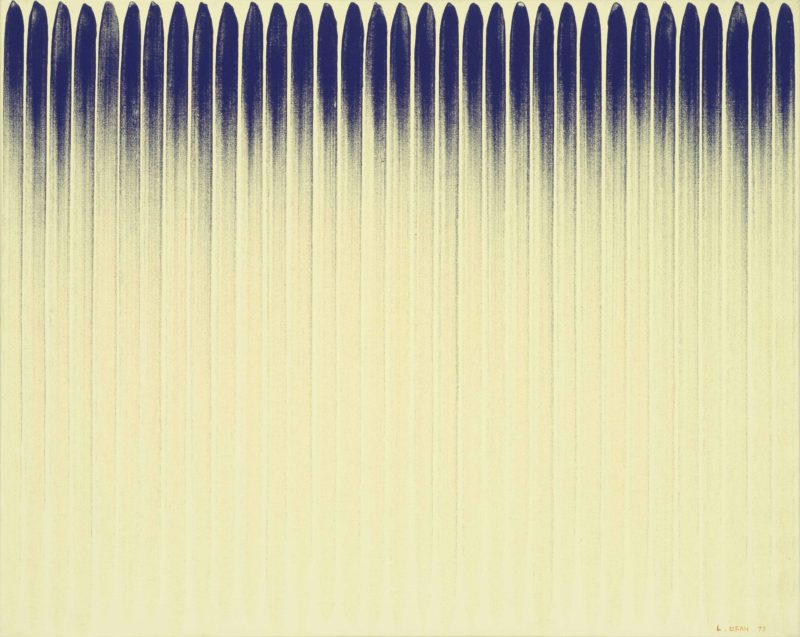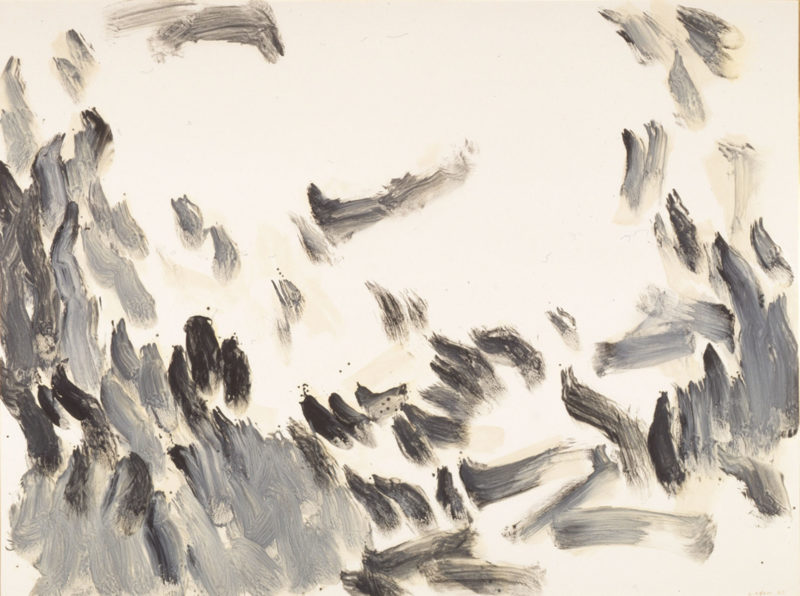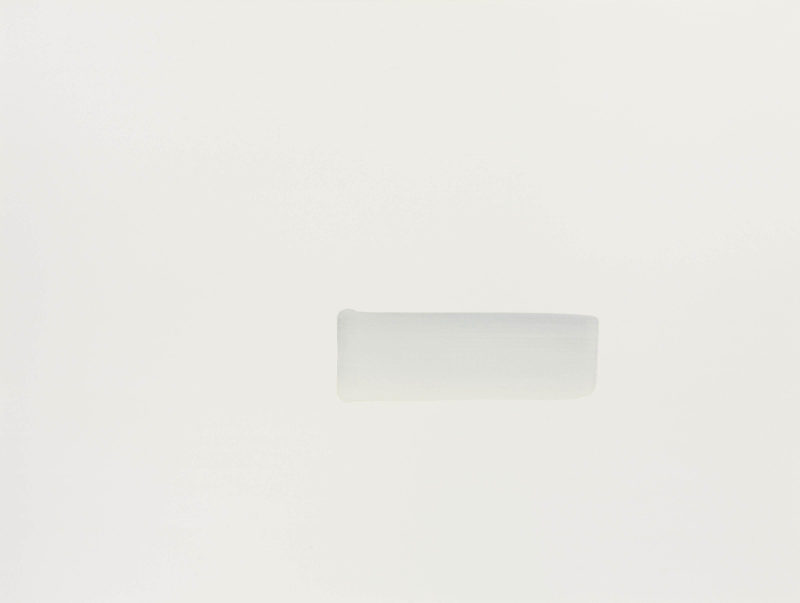 Park Seo-bo (박서보)
Park Seo-Bo is a Korean painter. His work combines the ethos of traditional Korean culture with the structured language of linear abstraction. Park is best recognized for his large-scale minimalist pictures.
He uses a range of methods with an exercise that is both meditative and brutal, such as sewing hemp on a canvas spread over junkyard metal. Park has also been boiling and eroding the surface of his paintings with blowtorches and chemicals. 
"While my pictures may be a cultural concept, the primary focus is on nature," he said. "I want to decrease my work's concept and emotion to convey just that. I want to decrease and reduce — to generate sheer emptiness."
Born in Yecheon, South Korea, in 1931, he researched until 1954 at Seoul's Hong-Ik University.  Park's work was widely met with critical praise. Some of his works are in the collections of important institutions such as the Hirshhorn Museum and Sculpture Garden in Washington, D.C., the Museum of Contemporary Art in Tokyo, and the Museum of Modern Art in Saint-Étienne.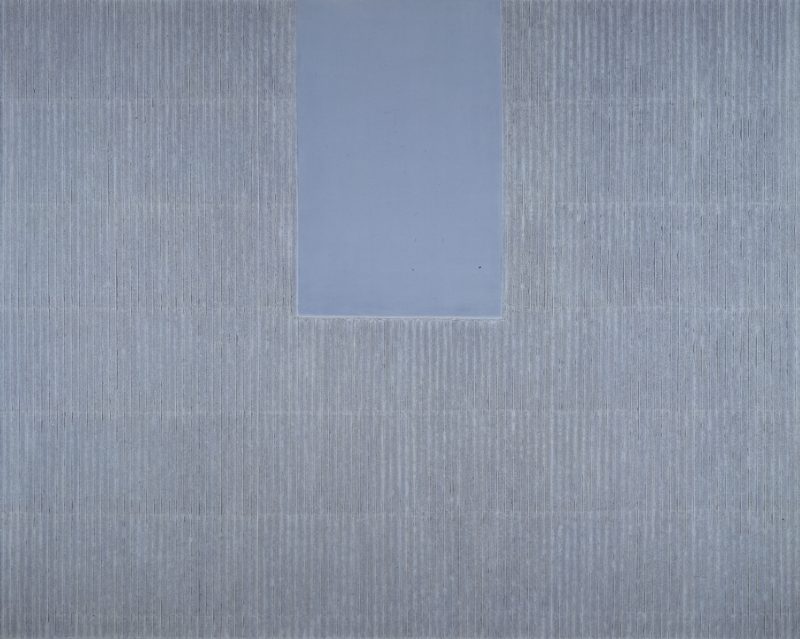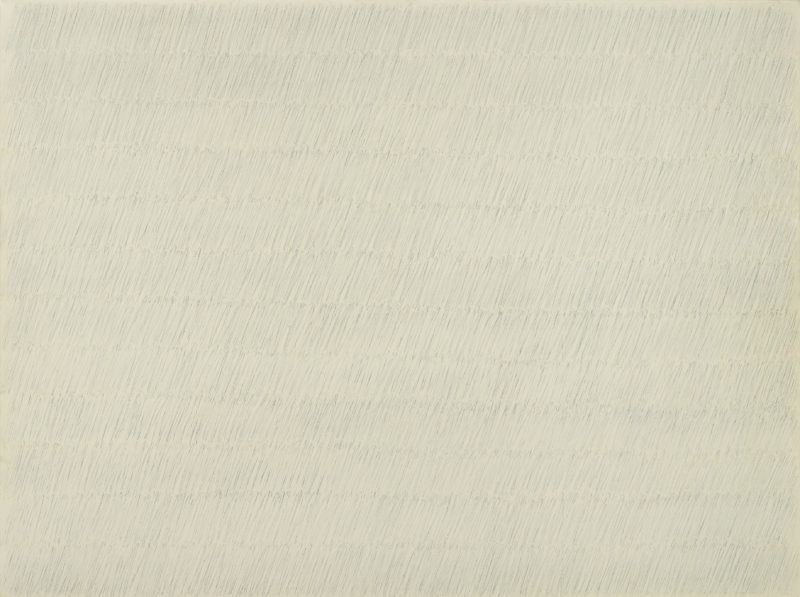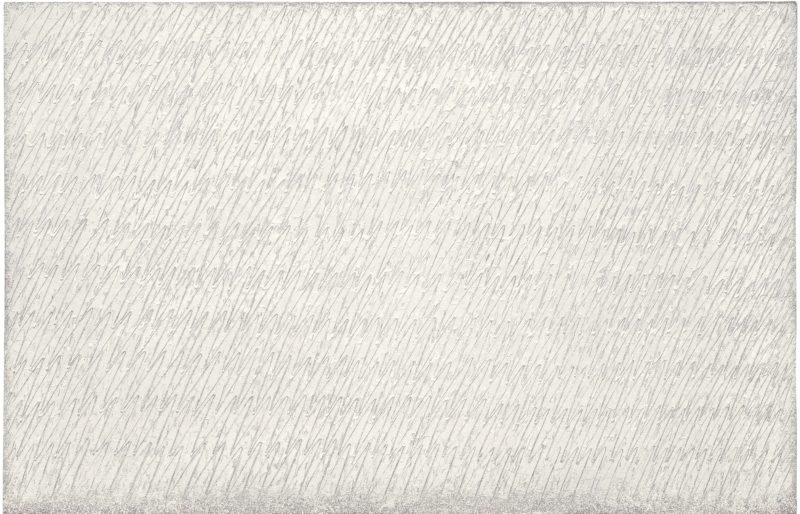 Quac In-sik (곽인식)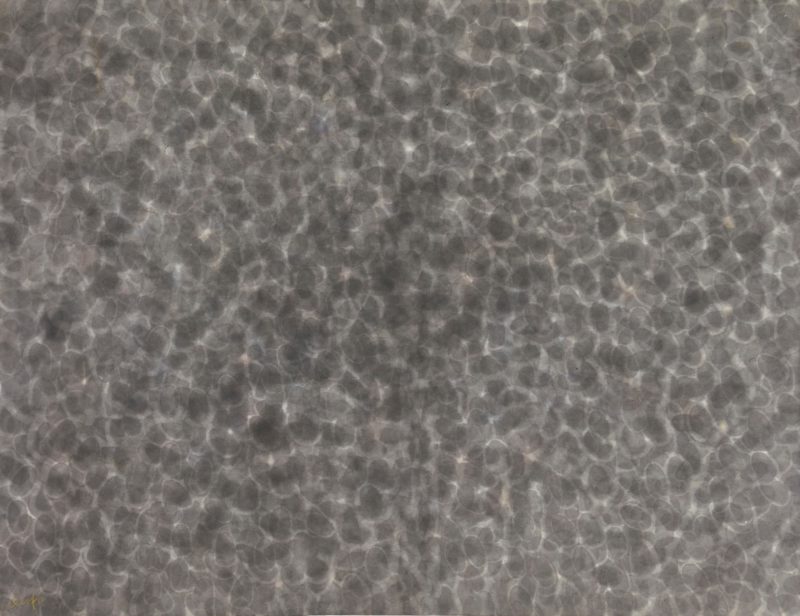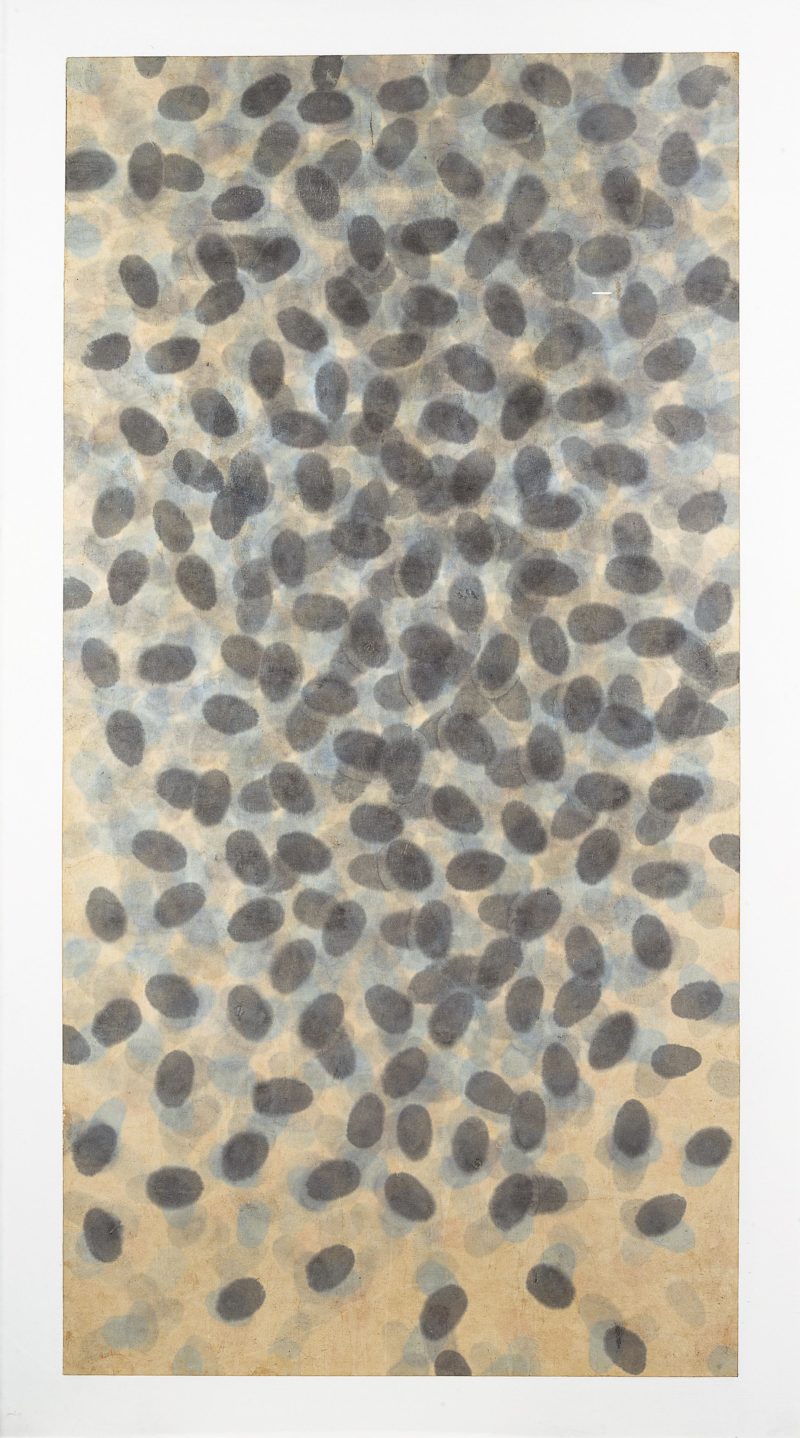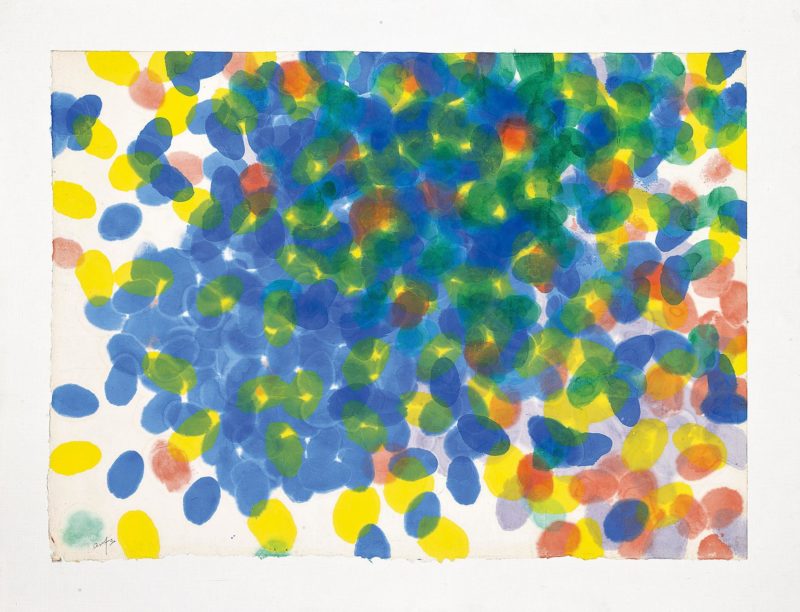 Rhee Seundja (이성자)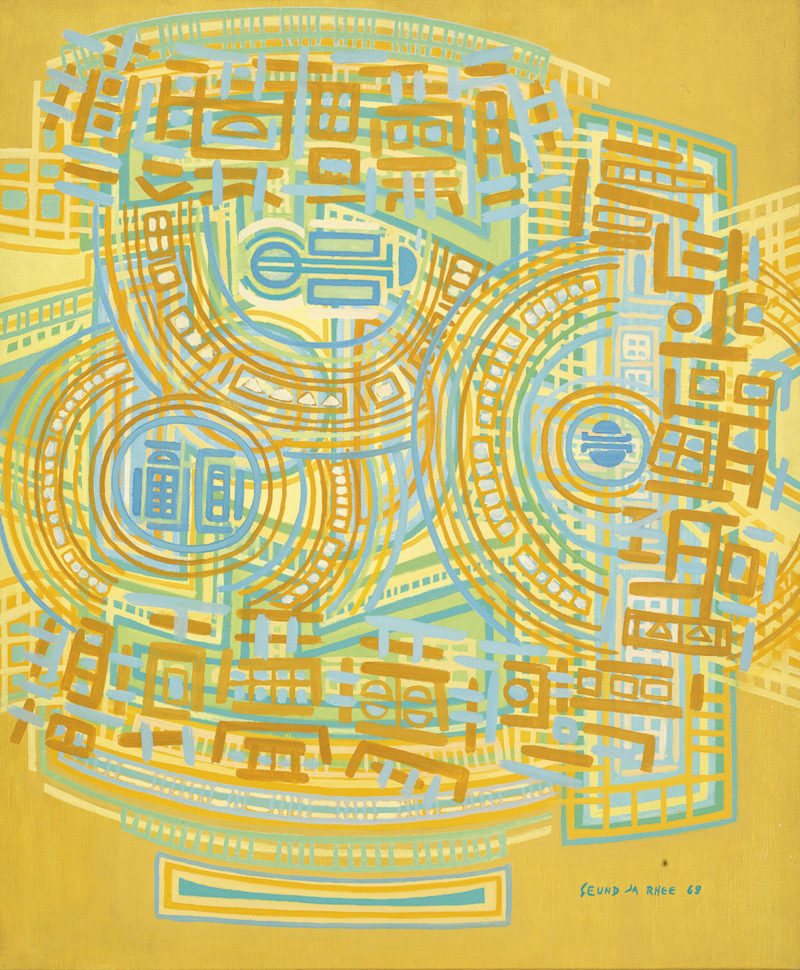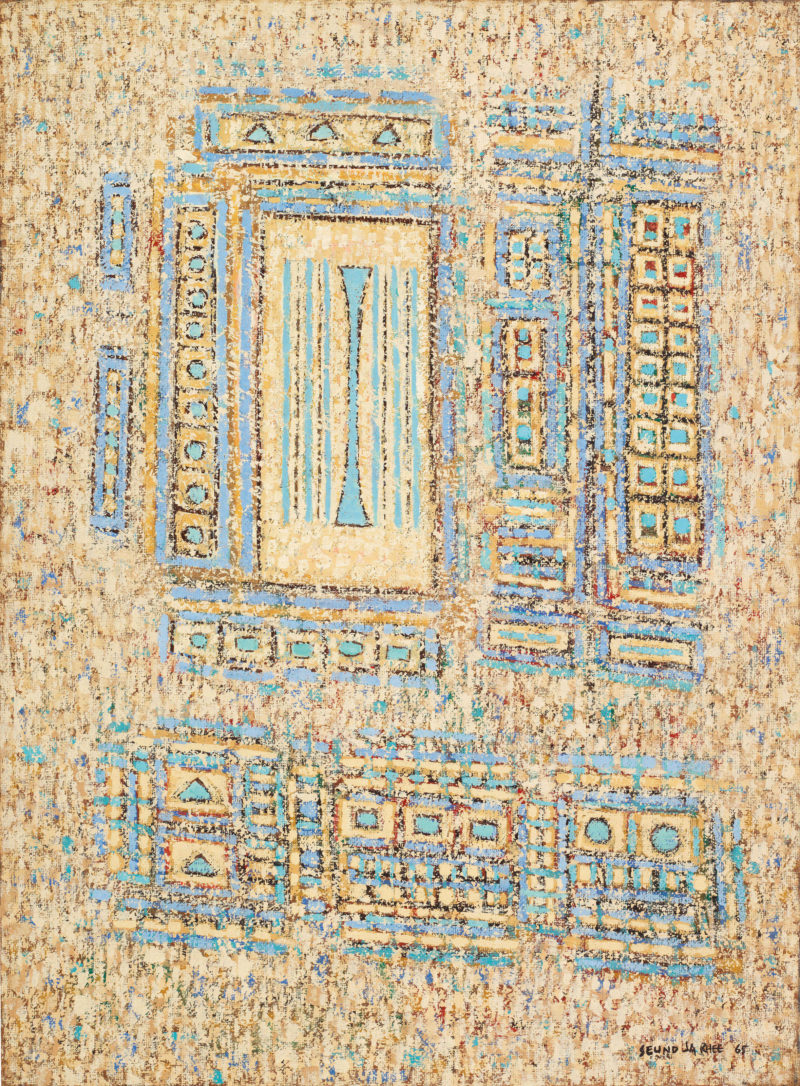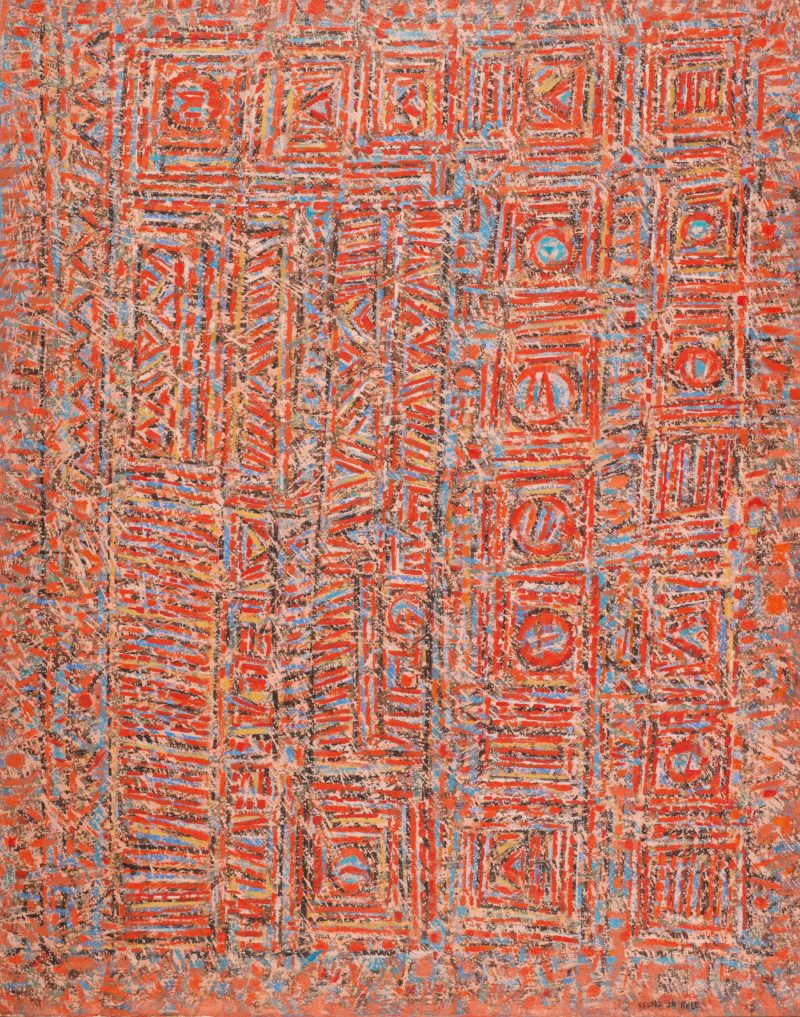 Youn Myeung-Ro (윤명로)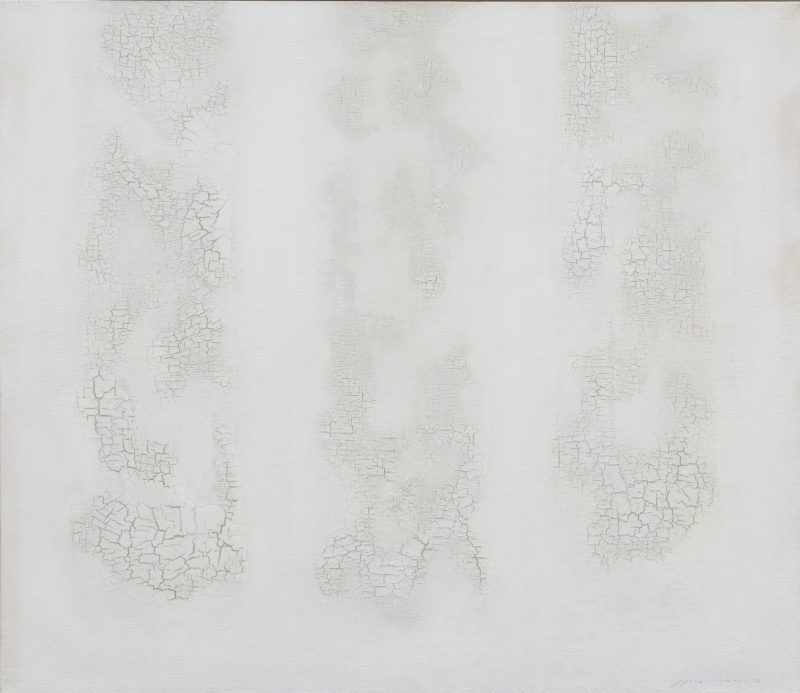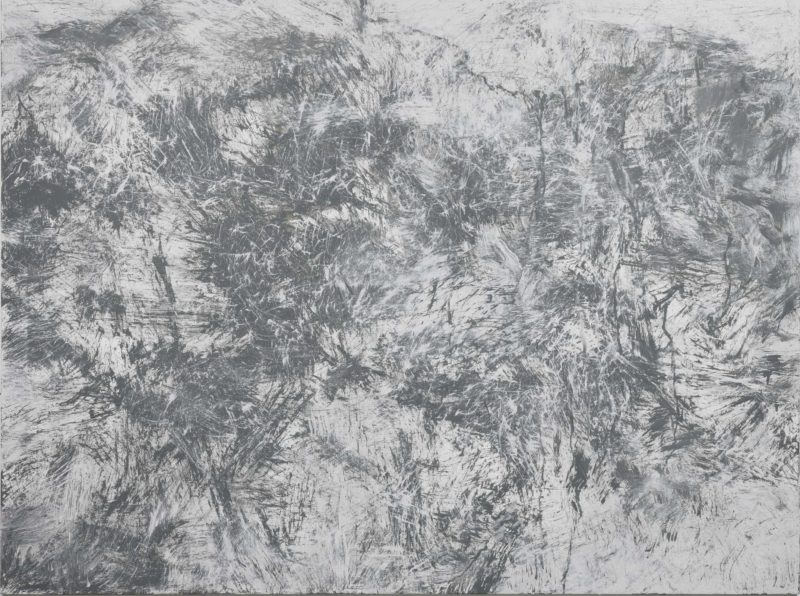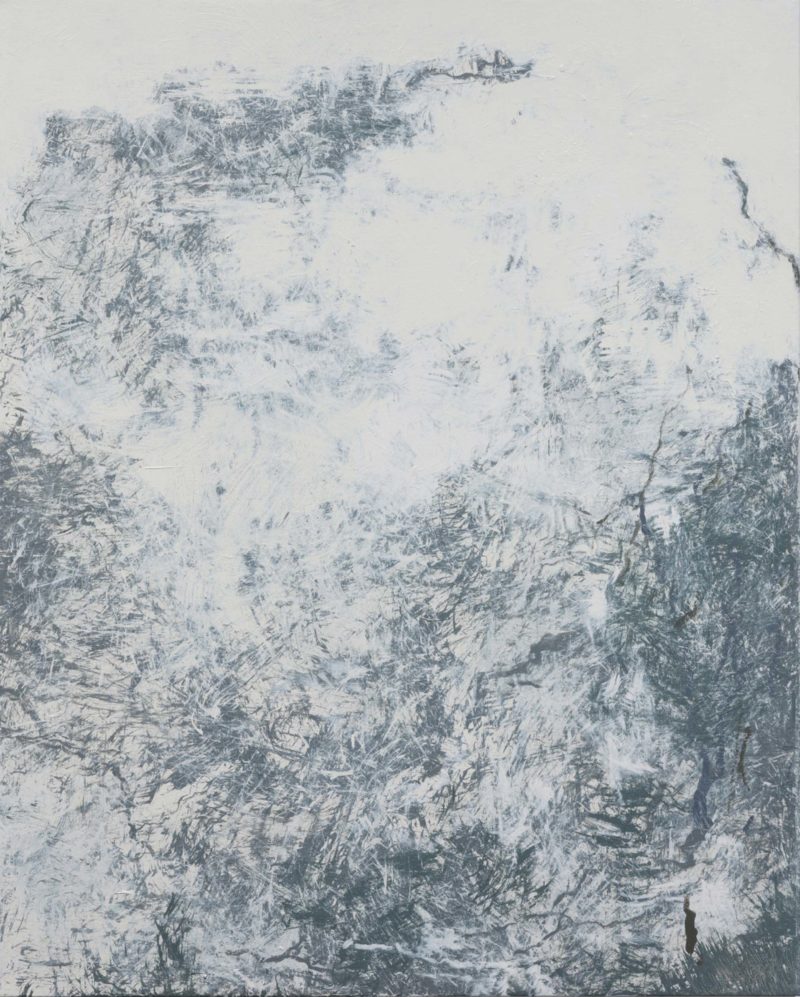 Yun Hyong-keun (윤형근)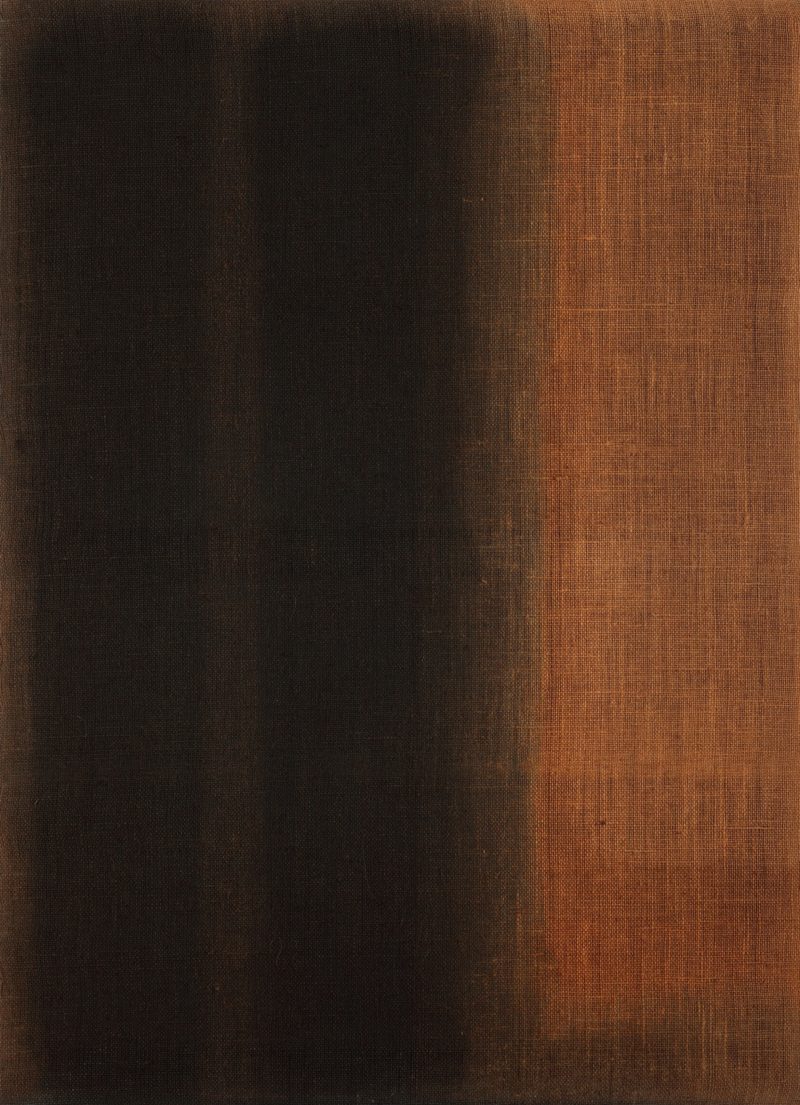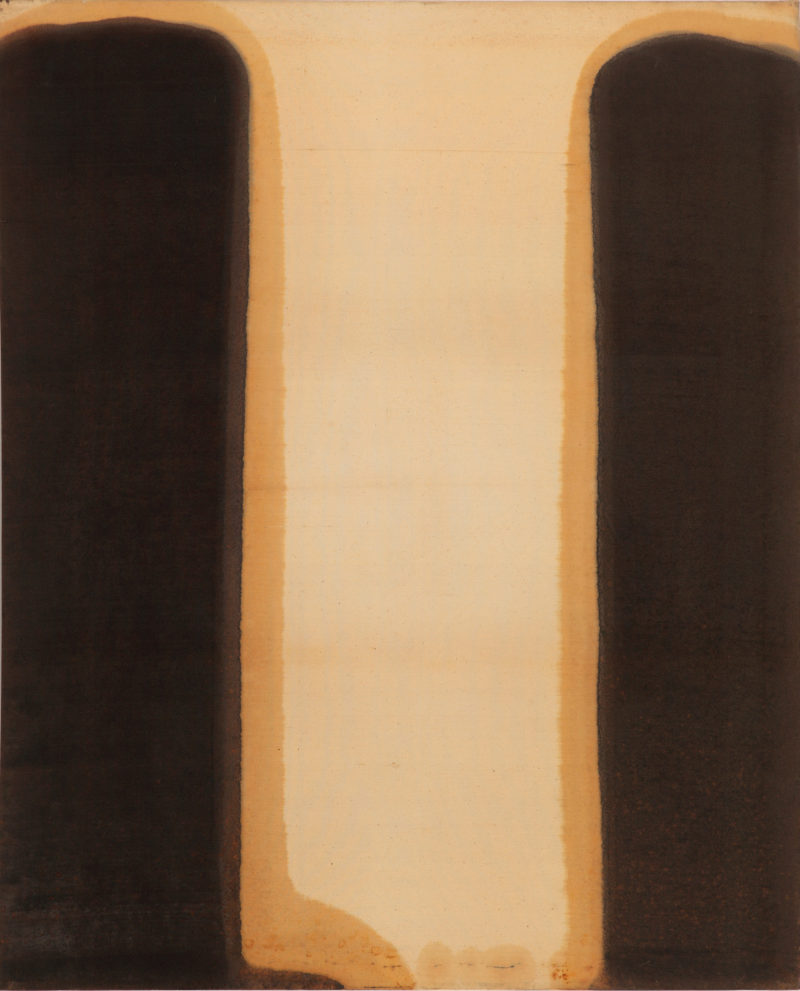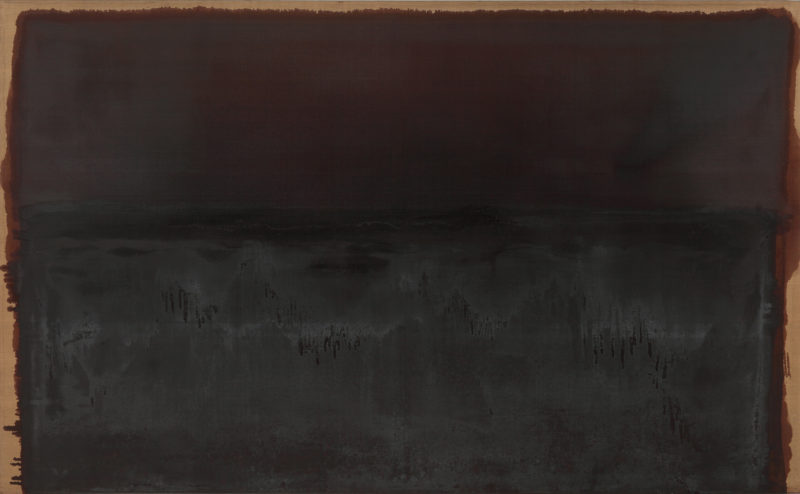 Footnotes