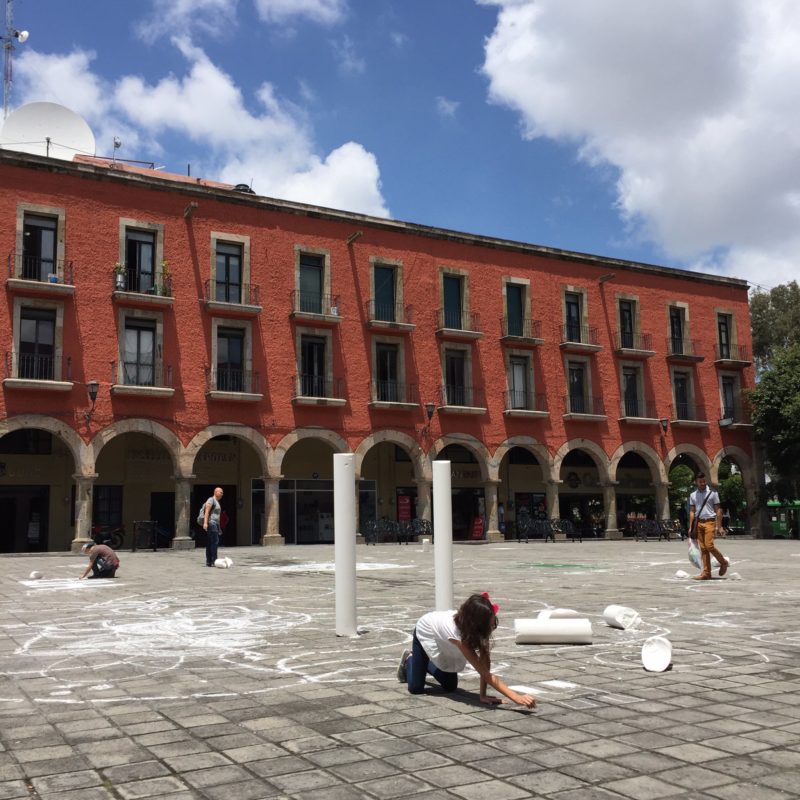 Introduction
The two Puerto Rico-based artists Jennifer Allora and Guillermo Calzadilla have worked together to make captivating artworks. Allora and Calzadilla are known for their interactive art pieces in public, often addressing social and political issues and engaging questions of history, geopolitics, and culture.
Collaborating since 1995, most of their artworks combine video, performances, sound art and elements of sculpture. Their work became known to a broader audience thanks to their participation in the 54th Venice Biennale in 2011, representing the US.
Chalk
One of their recent works is Chalk. Upon entering the art space, giant chalk pieces are waiting for visitors, welcoming them to an engaging and shambolic art experience.
The human-sized chalk sticks are put into a gigantic chalkboard spanning the walls and the floor of art spaces. The duo allowed for spontaneous mark-making. All chalk pieces are 162.5 cm (64′)' long and 54 kg (120 pounds) in weight. The walls are treated with special chalk-friendly paint, and hence you shouldn't be worried about allergies and such. Don't expect a chalkboard to scratch your nails on.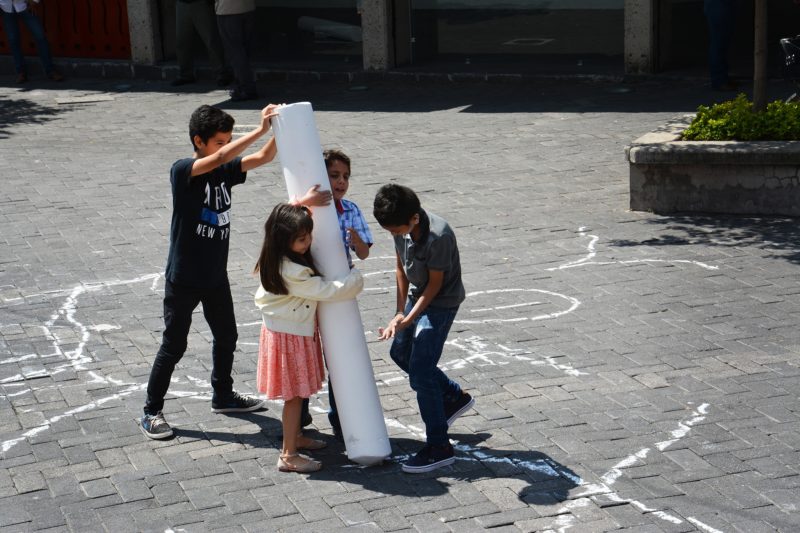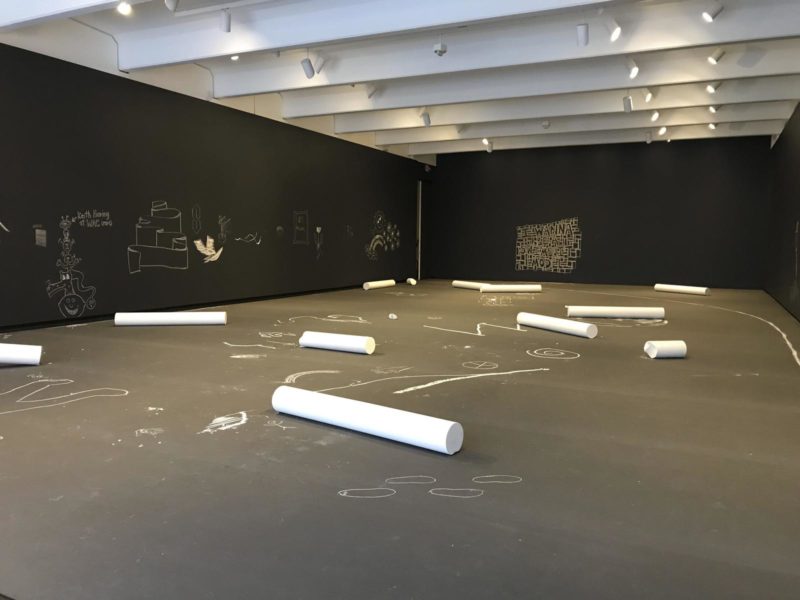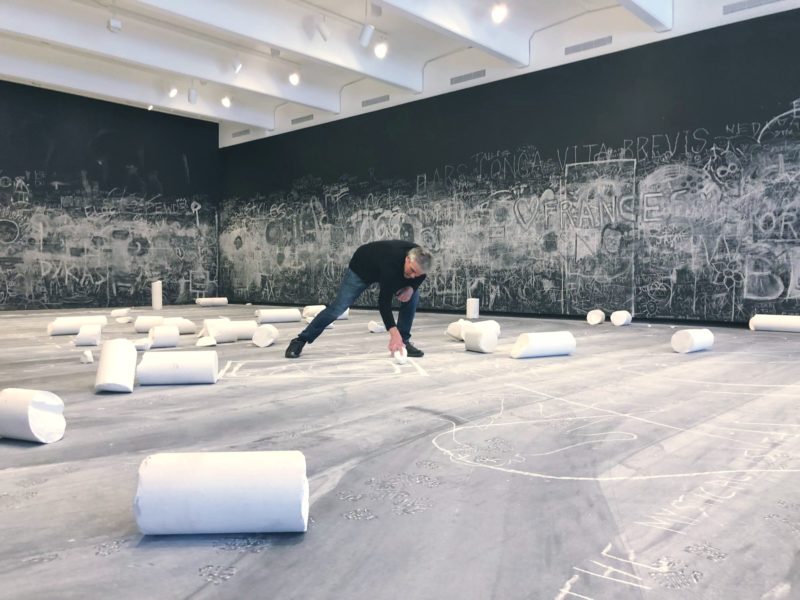 Past exhibitions
Chalk is not a completed project. It has been presented in many cities globally, including Zapopan in Peru, Boston, Paris, Sydney, Mexico and New York. This ongoing project was also installed in the central government square in Lima, Peru, to stand as a part of the 2002 Biennial Iberoamericana. With each iteration, the character of the work shifts in response to the locals, social, and political factors. This way, Chalk creates a social portrait of the current city.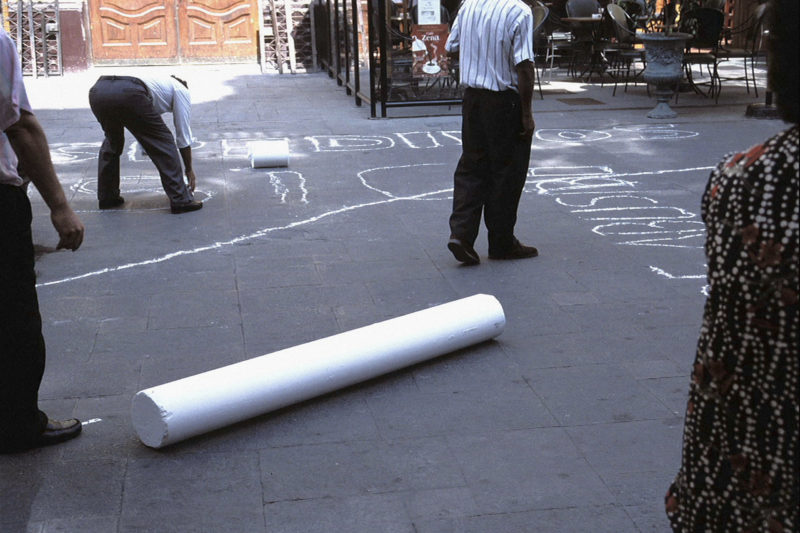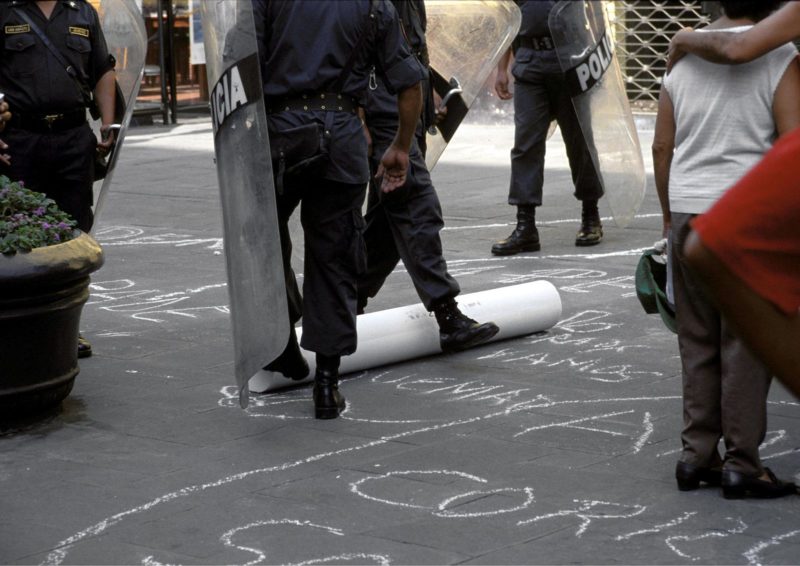 Video: Jennifer Allora and Guillermo Calzadilla's Chalk
Jennifer Allora and Guillermo Calzadilla's Chalk - Long version
Analysis
Chalk serves as an excellent way of getting messy in a white cube. Typically, it's in this space where visitors are told to look but not touch. Many people want to see Chal and feel connected to it. Each art space serves as a standpoint for the public. Audiences of all ages can participate and write with the chalk on the walls and floors. This performance transforms the space into an impressive self-expression site.
Conclusion
This unique project provides a platform for the participants to exchange ideas. Therefore, Chalk acts as a social and political portrait of modern society. Chalk creates a sense of communal unity and provides a platform for public expression of different opinions. Removing the chalk out of class and placing it into art spaces stands as a chance for the public to share their ideas and enlighten their foils.
What would you do if you came across human-sized pieces of chalk?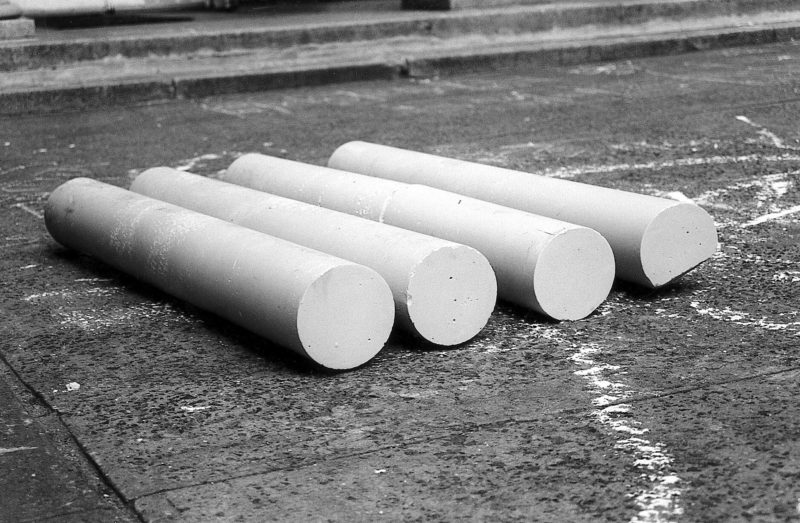 More by More by Allora & Calzadilla