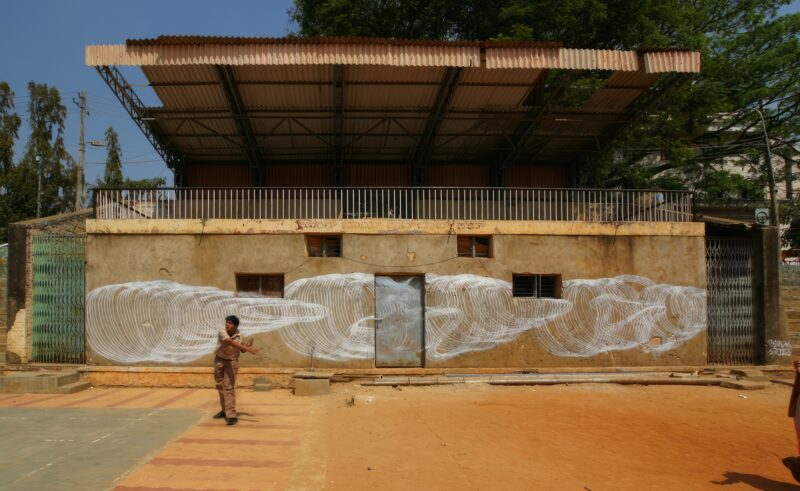 Artist bio
Daniel' Tango' Weissbach (1976-2020) was a Berlin-based graffiti artist who began his trade in the late 1980s. He studied at the University of Potsdam's animation department and graduated in 2006.
At the age of 12, he decided that he wanted to be an artist. Weissbach began as a graffiti and street artist before expanding into other disciplines. He worked in diverse media, including canvas, video, mixed media, and installations.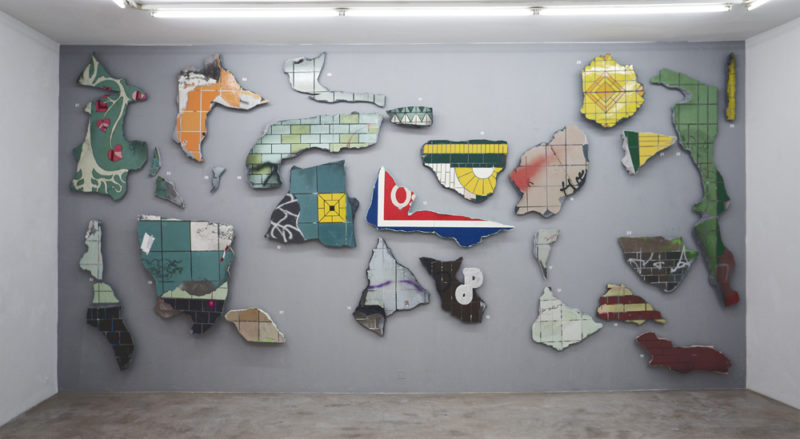 Known for being one of the most innovative graffiti artists, Weissbach charted new territory many times with his handmade experimentation that makes graffiti and street art search themselves for new definitions.
He created new tools and techniques to apply the traditional aerosol spray to the wall, inspiring many other artists while redefining the artist's relationship to art in public space.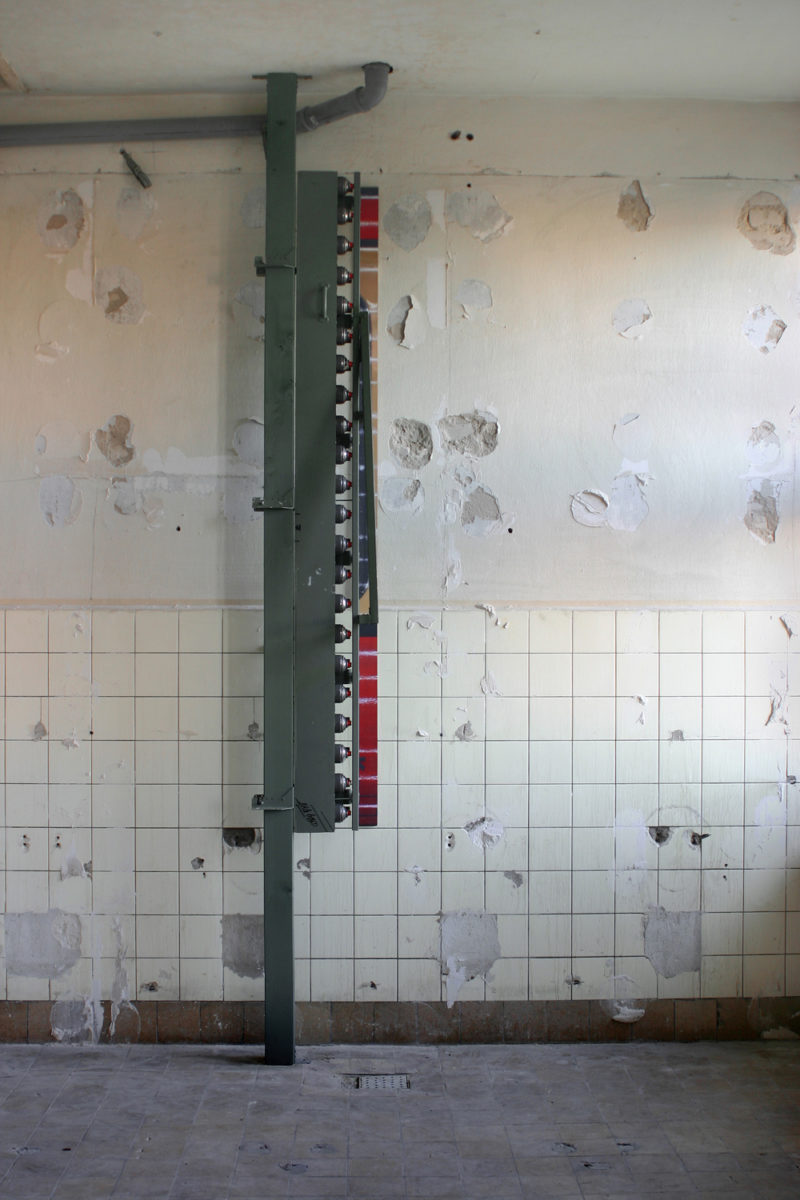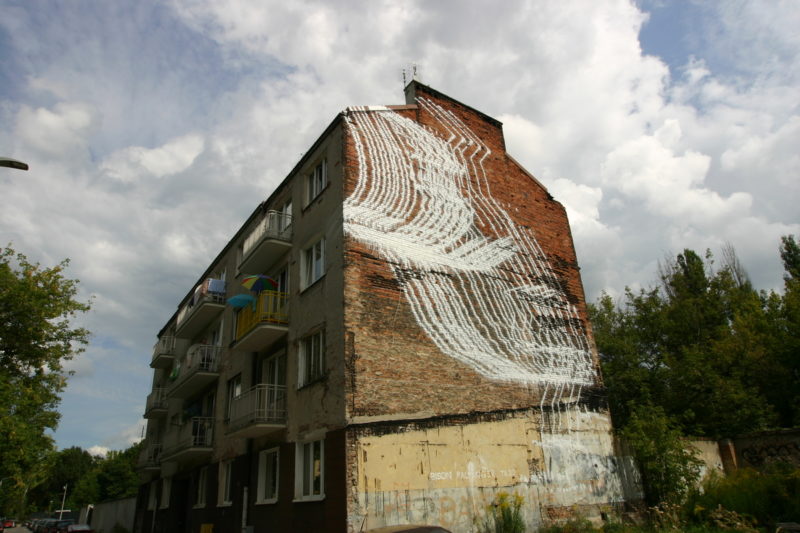 Tagno strongly influenced the German and, in particular, Berlin graffiti and street art scene from the late 1980s with his work. He started thinking out of the box when it comes to graffiti, experimenting with the genre early on before many other artists.
Although rooted in graffiti culture as well as scaling other disciplines, Daniel, aka DTAGNO aka COST88, trail-blazed his idiosyncratic routes and aesthetics full of humor, discovery, and contradiction for more than two decades at work. In the process, he created new paths for the new generation of artists to explore.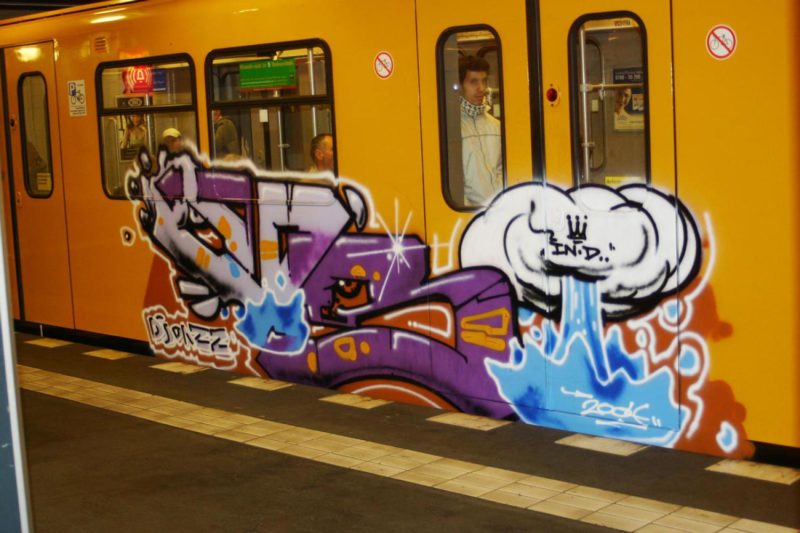 Spray devices
In 2011, Weissbach created The Morphogenetic Field Device Little Boy, an instrument that holds 22 spray cans. It was part of his well-known artistic invention known as DEVICE – a construction with which several cans can be triggered concurrently in order to spray parallel lines on trains and walls.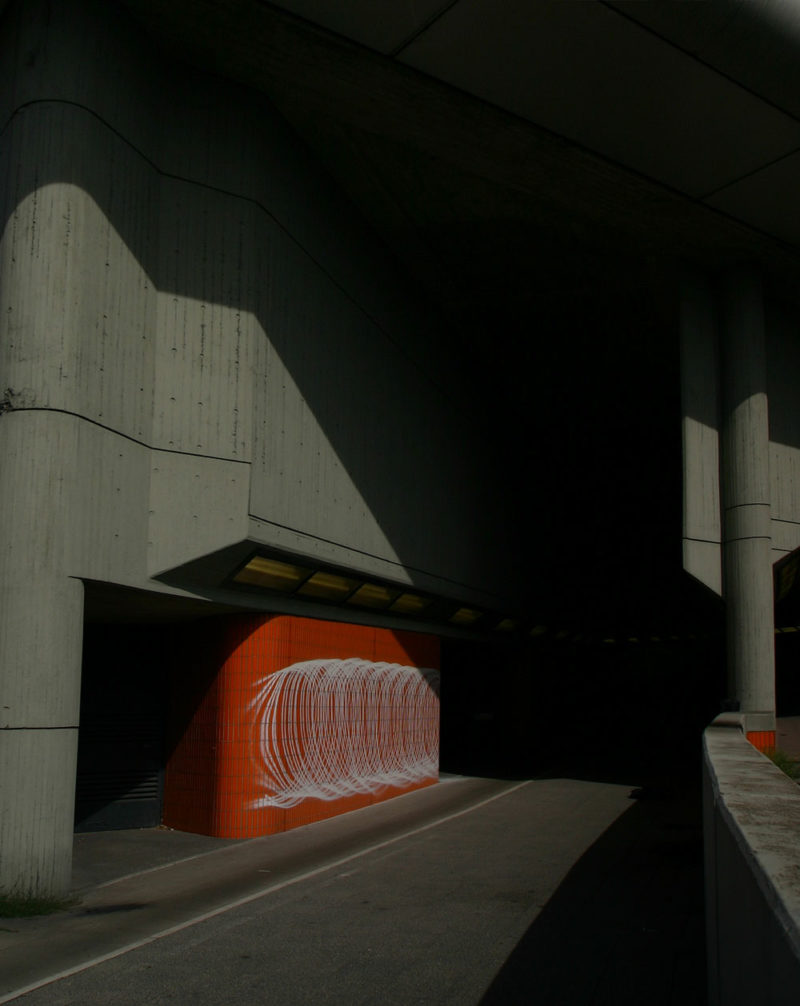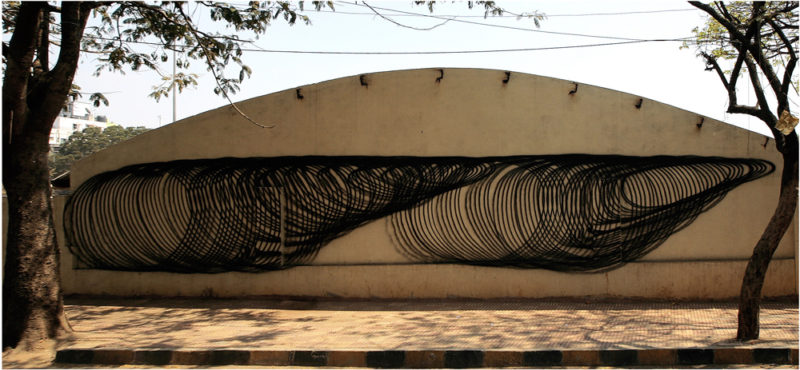 In one case, he used this intervention to apply paint to a local train in Berlin. This artwork in public was in traffic for several days until it got removed by cleaners.
Morphogenetic Field Device Little Boy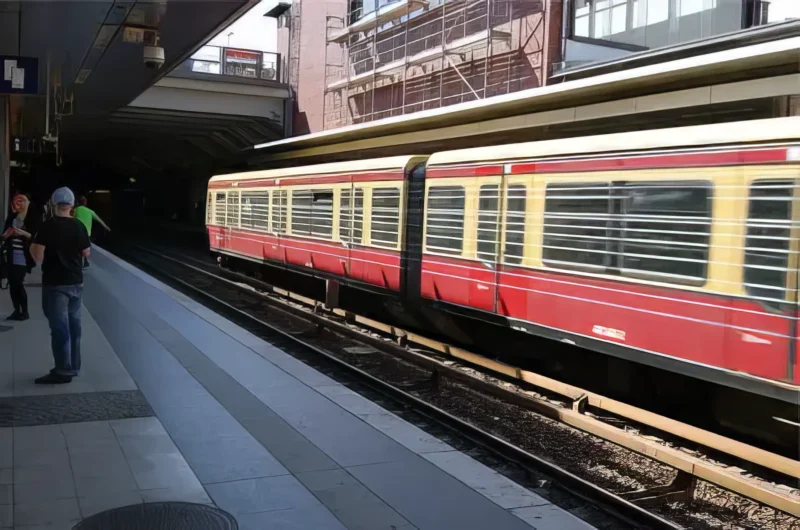 As a result, Weissbach has developed nothing less than his very own artistic technique and established it in the scene, which was later adapted by several other artists such as REVOK.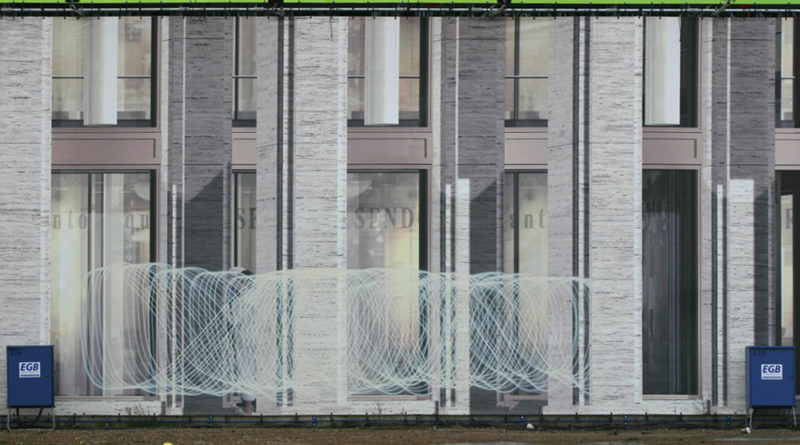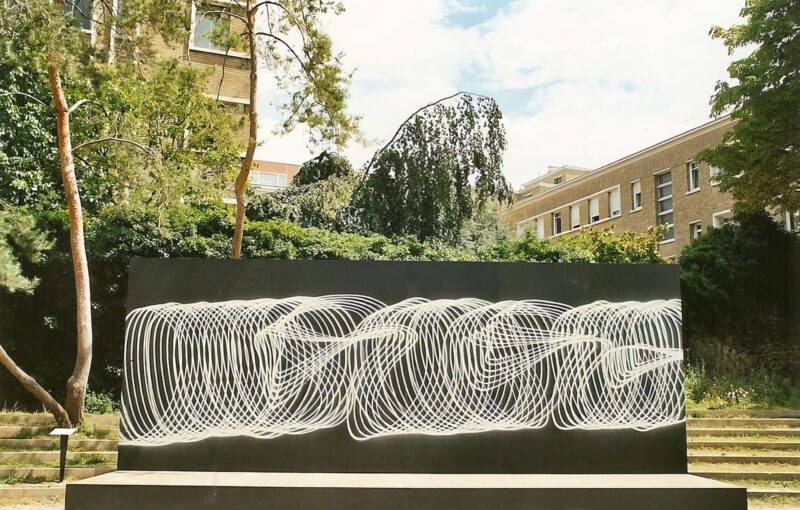 Daniel Weissbach in Warsaw, painting during Updates 2013
Stellen (Places)
Weissbach's work focused on the concept of time, momentum, and eternity. For instance, in the series Stellen, the artist presented things that escape our perception on a daily basis and invited the audience to question their surroundings.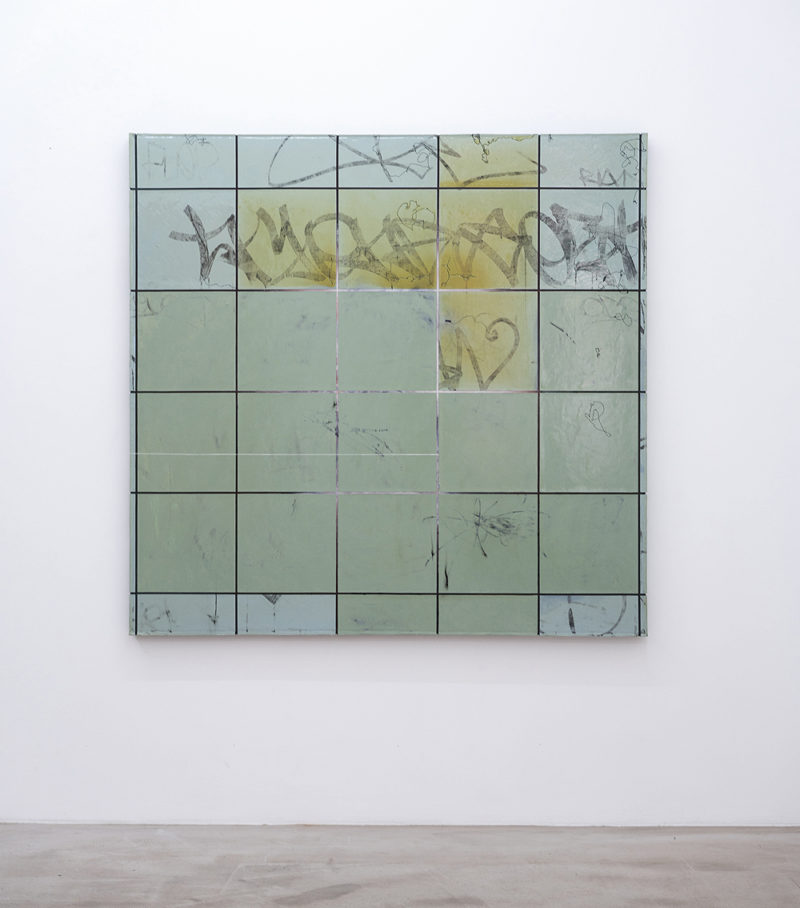 He created his artwork using objects from the environment that usually went unnoticed and gave them more significance. Weissbach's projects acquired specific locations and detached them from their original context to both isolate and extend them into an artistic reality.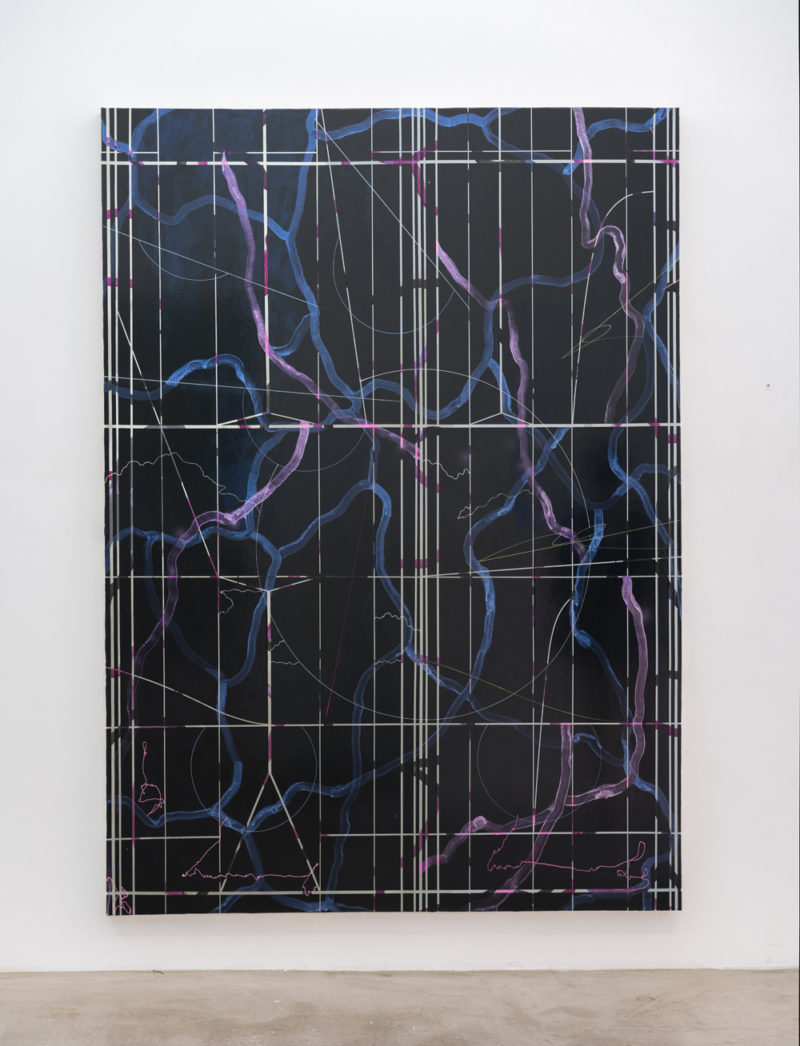 These places of reality, originating from our day-to-day life and thus never or rarely entering our normal conscious perception, are found in a vast space of associations and relationships. They become part of an artistic concept that reflects on reality by making things that escape our everyday perception visible and significant.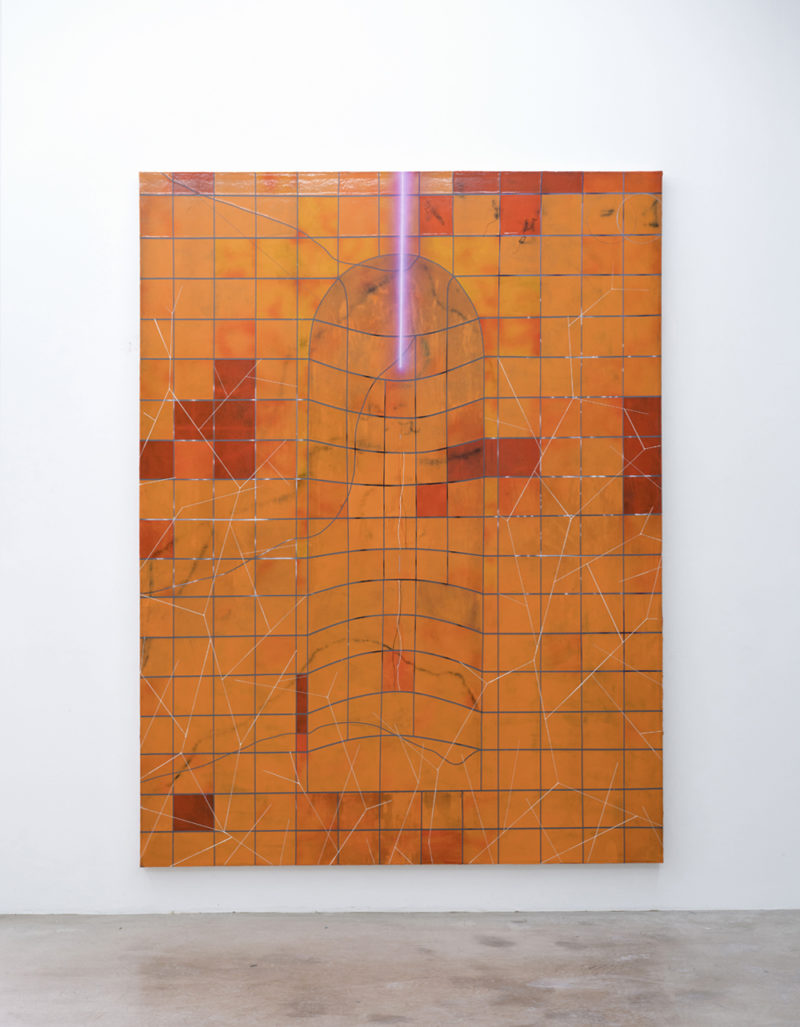 Tiled walls of the Berlin subway system have somehow become the central symbol of the relationship between being and time in Weissbach's work. A tiled wall is something we incessantly try to keep clean, something we polish, something that is supposed to make it easier for us to purge traces of the past from the present.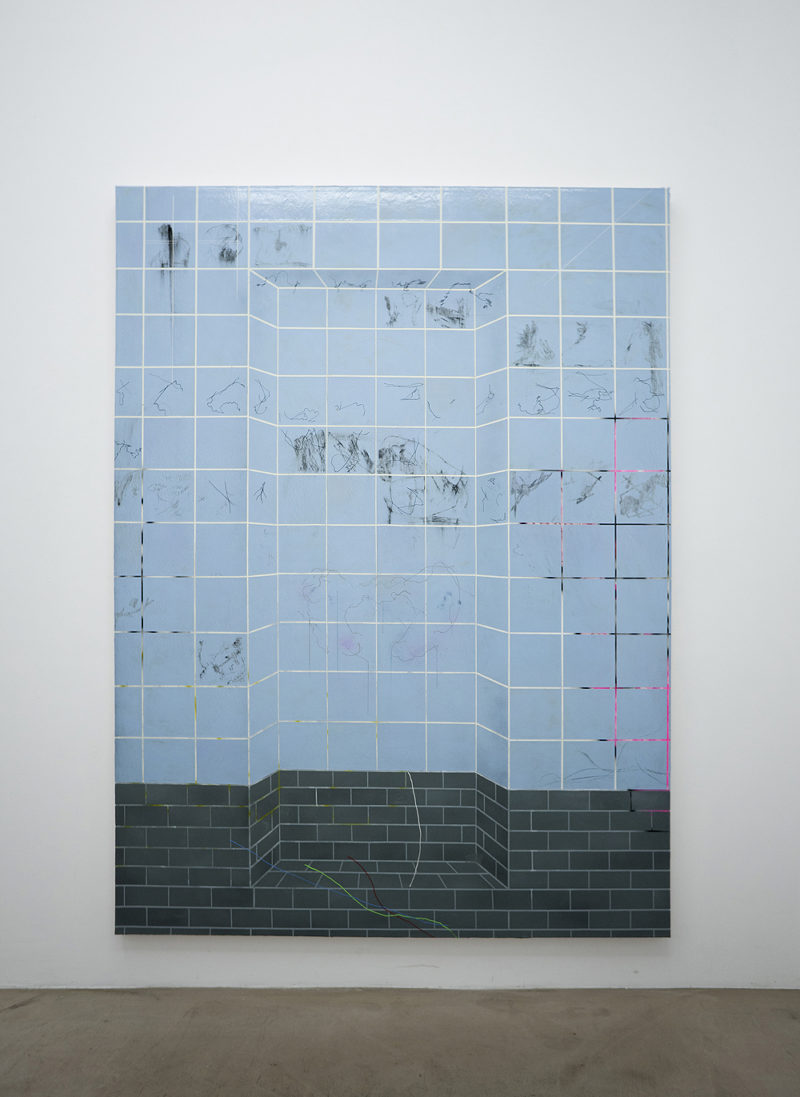 We scrub the tiles in our bathrooms and watch people in subway stations working hard day after day, with brushes and chemicals, to remove the perceived contamination of the traces and marks of the recent or distant past. And we also discover in our bathrooms what the vain labor of Sisyphus means.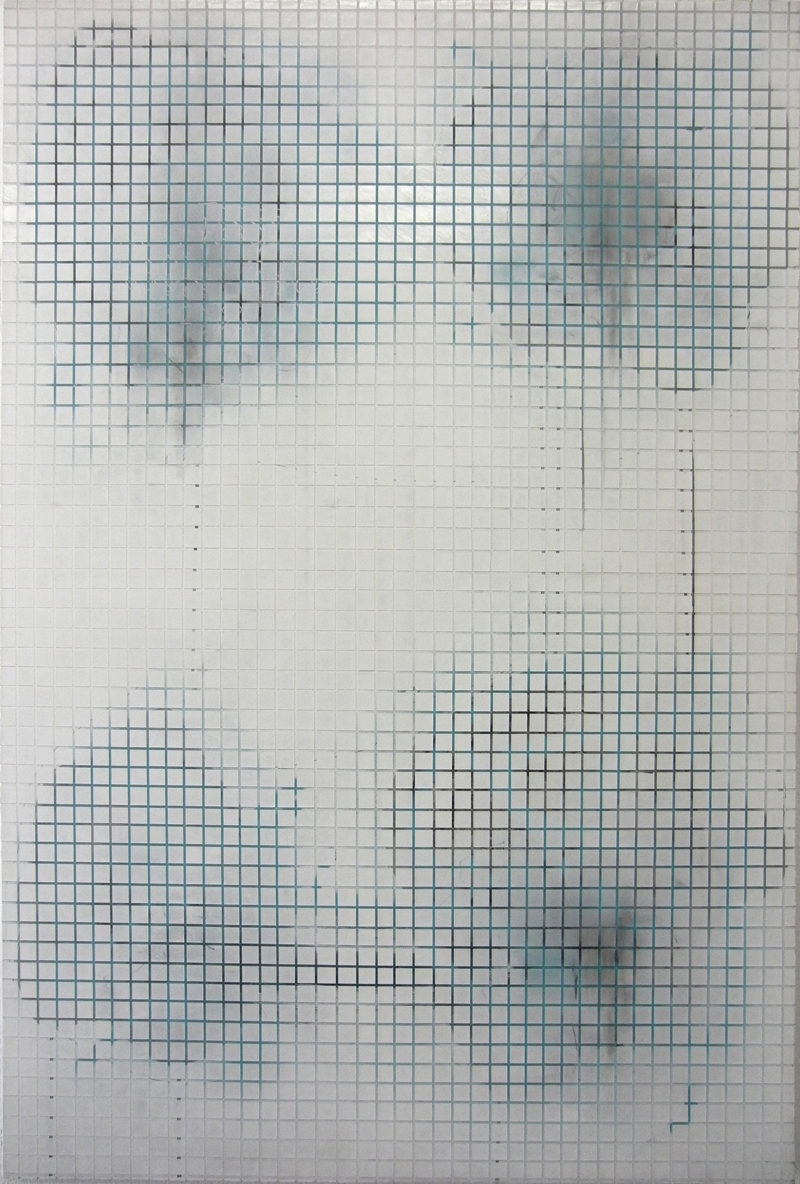 Even if the tiles remain shiny and pristine for half a day, the joints between them are still there: evading cleaning, gathering residues, traces, marks. The past enters the present through the joints.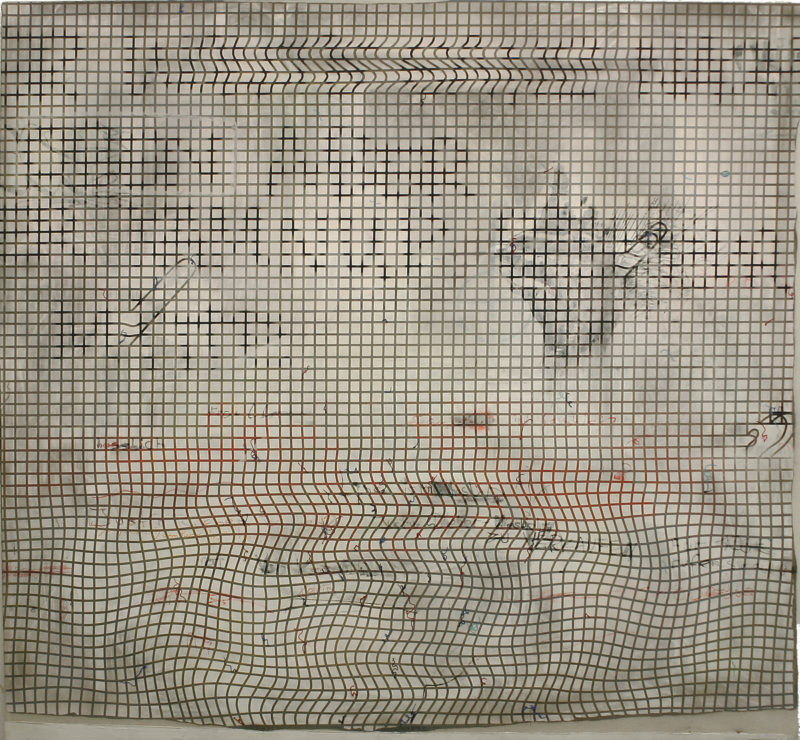 These traces produce a change in the body from within; the soul speaks from the joints. And the past reveals traces of things that cannot be "repaired" and canceled out, residues that assert their presence and in aggregate cause distinct change, change reality itself.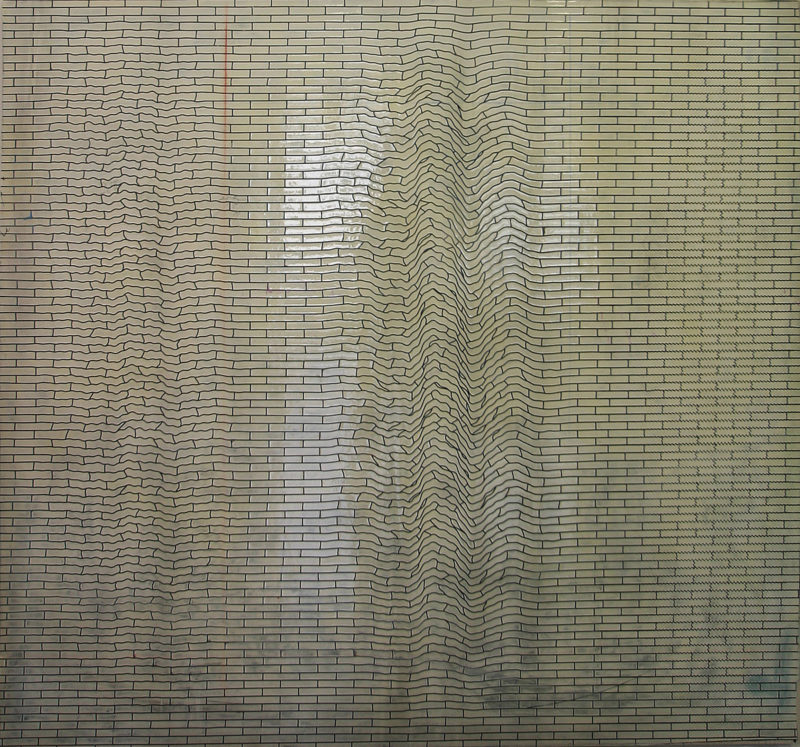 However hard we try to exorcise the past in its traces at places of reality and in the body, underneath it remains active and omnipresent. A tiled wall enables a distance to be established from the sometimes brutal, at least radical intimacy of your own body.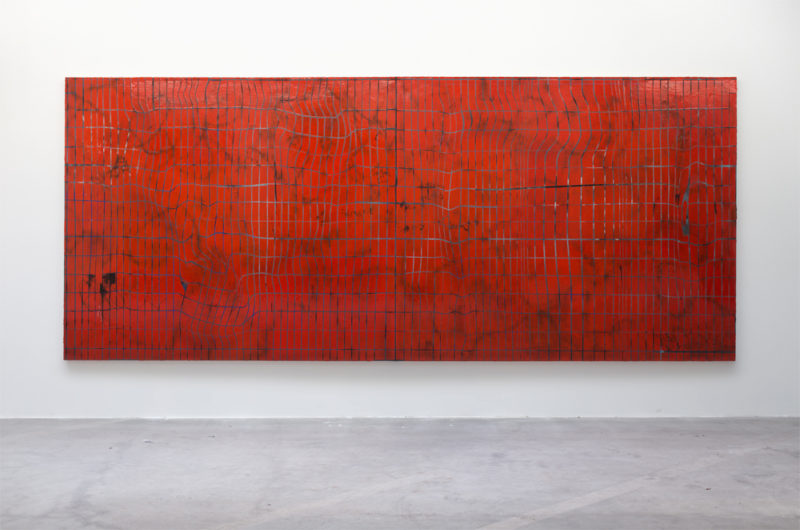 The conditions of the body and its related fears, doubts, insecurities, moments of happiness, and exuberance can be alluded to indirectly. The tiled wall becomes the carrier and transmitter of these conditions.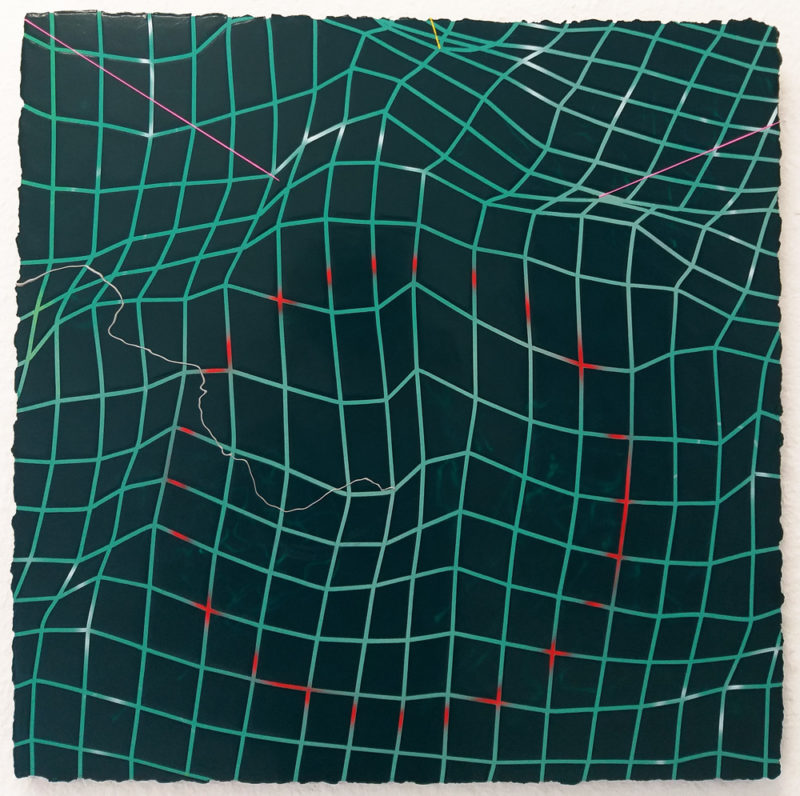 The tiled wall, constructed following strict geometric principles, is simultaneously deconstructed in Weissbach's work: the geometric patterns are displaced, dissolve into freer forms, seem to open up to chaos, caprice, uncertainty without sacrificing the appearance of the structure. Here, too, the interior, the soul with its desire for openness, liberty, escape, influence the exterior, the form.
The inner story becomes manifest on the body's surface, which becomes the mirror of the soul. Weissbach's work oscillates between painting, object, and sculpture; he paints his objects.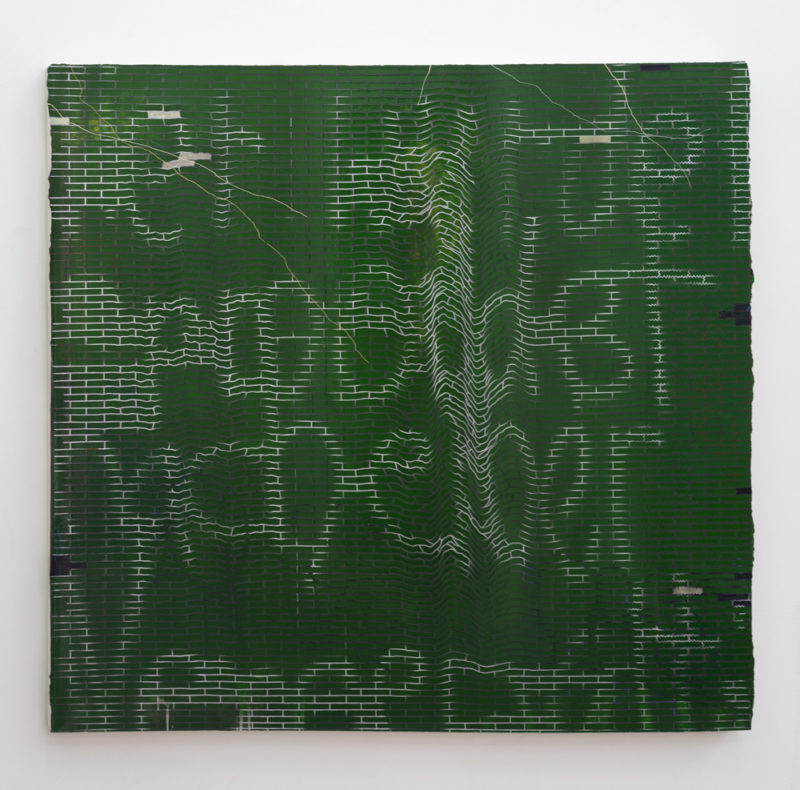 He reproduces the tiles on canvas with conventional materials like acrylic paint, lacquer, and filler so that the illusion only becomes evident upon closer examination. Weissbach's tiled walls are a kind of an optical illusion actually creates the reality and space of its make-believe.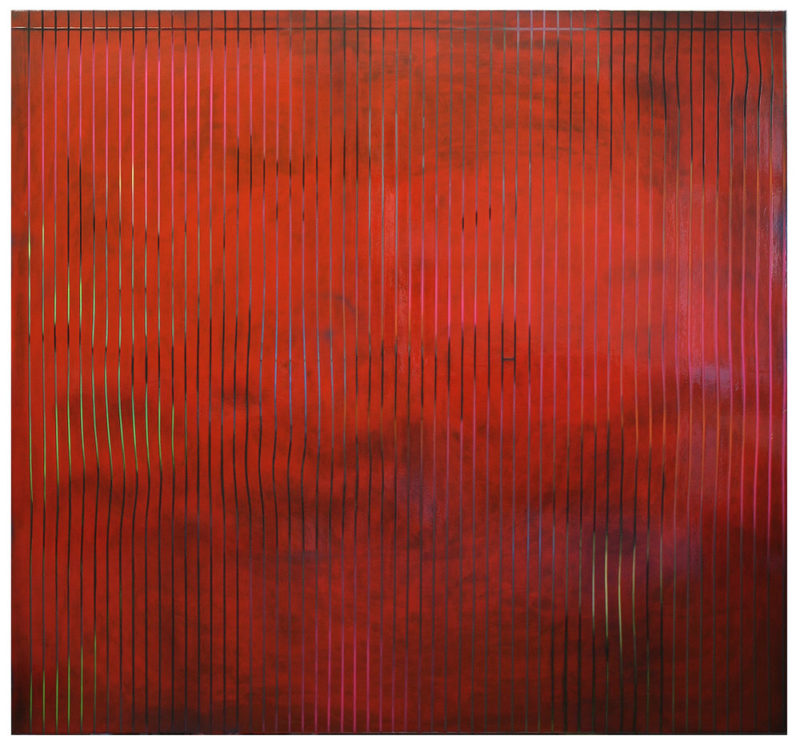 Legacy
Daniel Weissbach passed away in August 20201 after a long battle with a brain tumor that could not just be healed. In his death, the art world lost a great mind and pioneer of the post/self-reflecting-graffiti movement.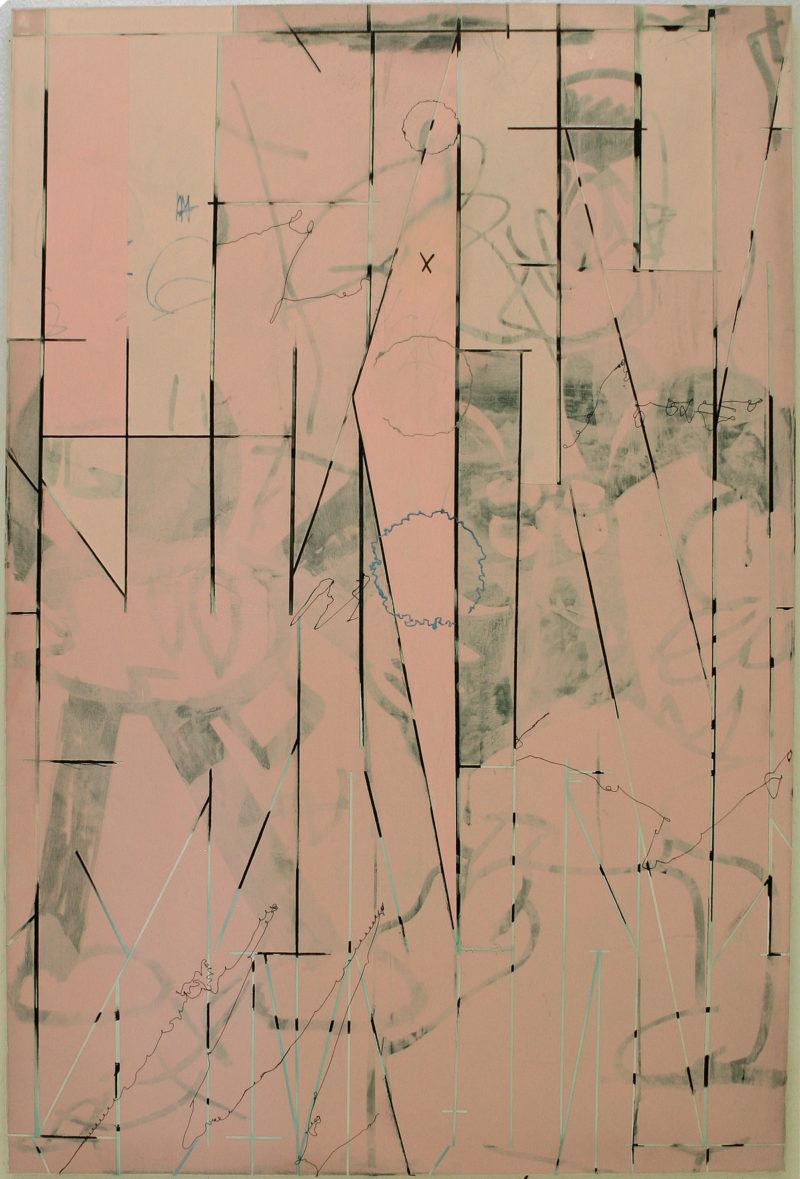 The artist has shaped the cityscape of Berlin and influenced the generations of artists worldwide for more than 30 years. He is among the most important representatives of public art. As a graffiti writer and as an artist in the exhibition space, Weissbach has attracted admirers, companions, and, more importantly, friends around him and his work.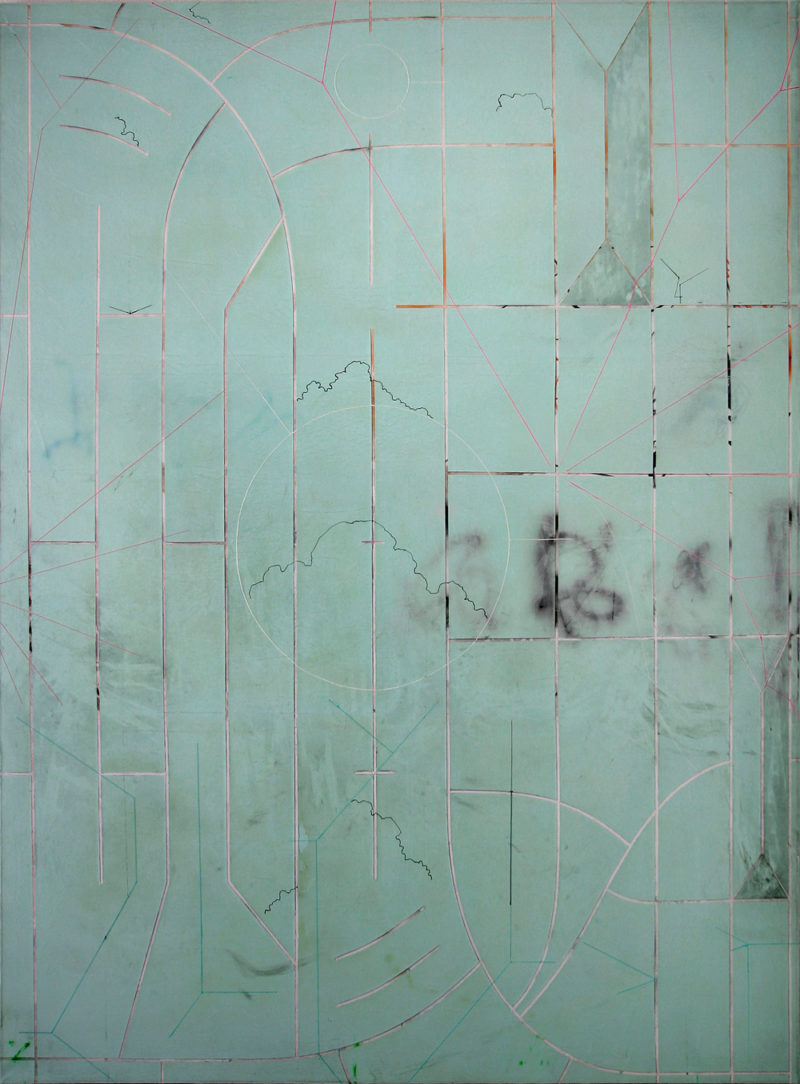 The art world lost a great mind and pioneer of the post-self-reflecting-graffiti movement. Anyone that grew up in Berlin might get a familiar feeling when seeing the work of Daniel Weissbach elsewhere in the world. He will forever inspire generations of artists to come.
More graffiti
Footnotes