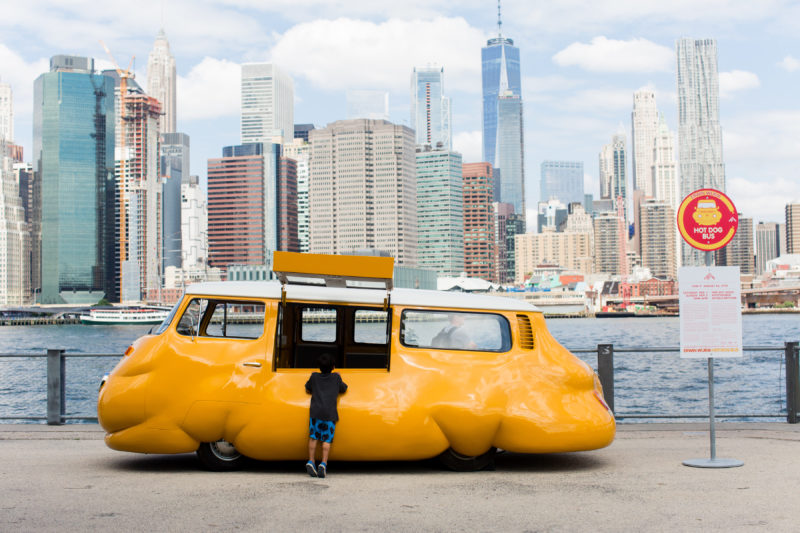 Introduction
Austrian artist Erwin Wurm1 is known for his humorous approach towards his art production. One outstanding example is his recent work, for which he transformed a yellow VW Microbus into an overstuffed, larger-than-life Hot Dog Bus. He eventually used it to serve 50,000 free hot dogs to people at the Brooklyn Bridge Park in New York.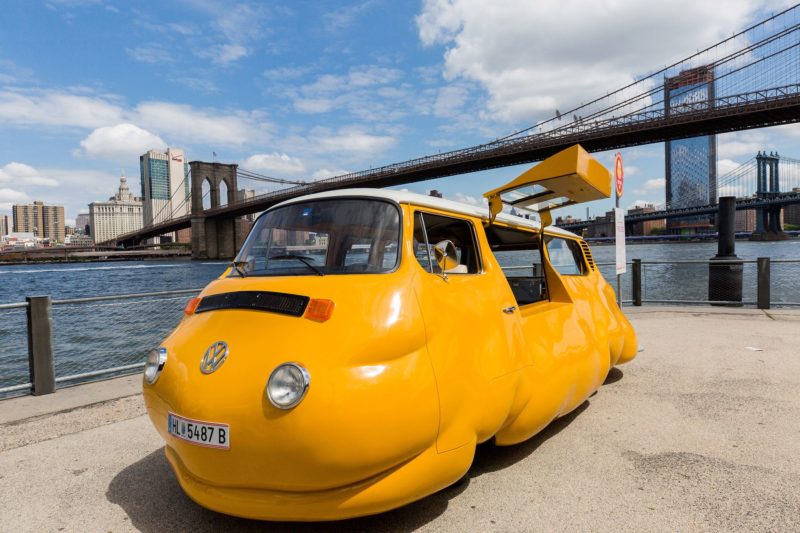 How was the bus made?
The bus was made with the exterior spilling out over its wheels and the folds bulging. The artist applied a mixture of Putty, urethane, Styrofoam, and paint over the body of a well-known VW T2b Microbus. Wurm maintained the familiar Volkswagen logo on the vehicle's nose because it would have significance to the audience. Without that logo, the bus would be mostly unrecognizable.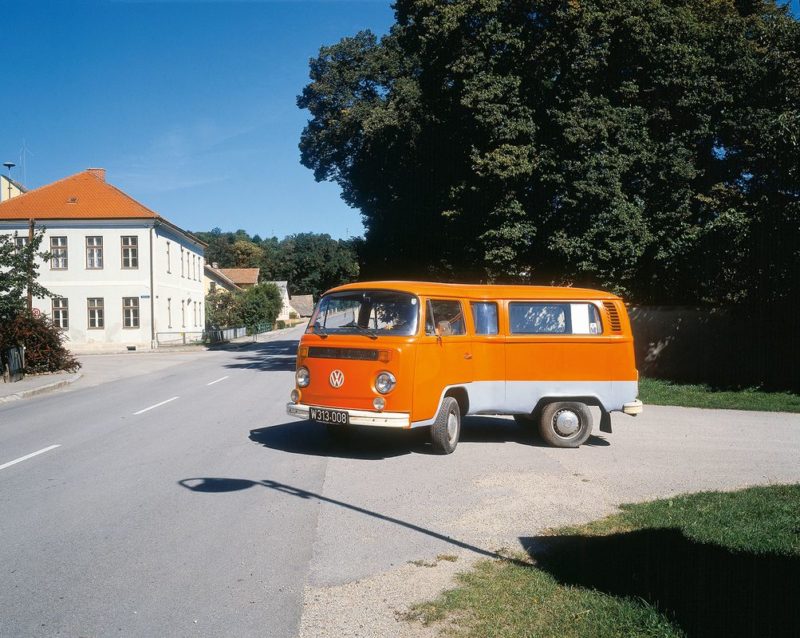 Video: The making of the bus
The Making of ... "Curry Bus" von Erwin Wurm
Why did he create this work?
Throughout his career, Wurm has explored the connection between the human body and sculpture. His One Minute Sculptures2 were some of his first sculptures that they were dealing with this matter. Wurm refers to our bodies and how they can be transformed over time to be works of art. In the same sense, as the bus is blown out of proportion, enough hot dogs will help to do the same to the visitors. The artist considers these weight-gaining processes related to each other, both adding mass.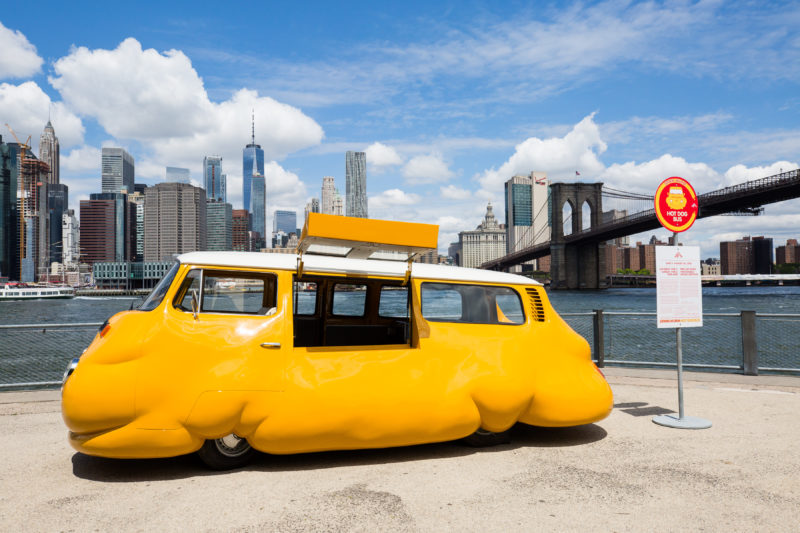 References
According to Wurm, we are all gaining or losing weight over time, referencing the work of Fernando Botero3. Botero stated that he had a close interest in larger individuals, which he thought had more to do with formal qualities. Botero was a Colombian artist that maintained he wasn't painting fatness but volume.
But why Hot Dogs?
Wurm wanted to use something that people in the US are very familiar with and that they eagerly want to consume while out in public. Hotdogs are very common, thanks to immigrants who popularized them during the 20th century. They also serve as a connection between New York's most famous street food and the one in Austria.
It may be looking awkward to deliver hot dogs with a kind of obese bus. However, Wurm's intent is more profound than you may think. The artist considers sausages to be a European food icon.
Other references
Most art professionals considered this hotdog bus as an out-of-shape cousin to the lithe Oscar Meyer Wienermobile4. The work stands above the spirit of his earlier works such as Fat Car Convertible5, (2005) and Fat House in (2003).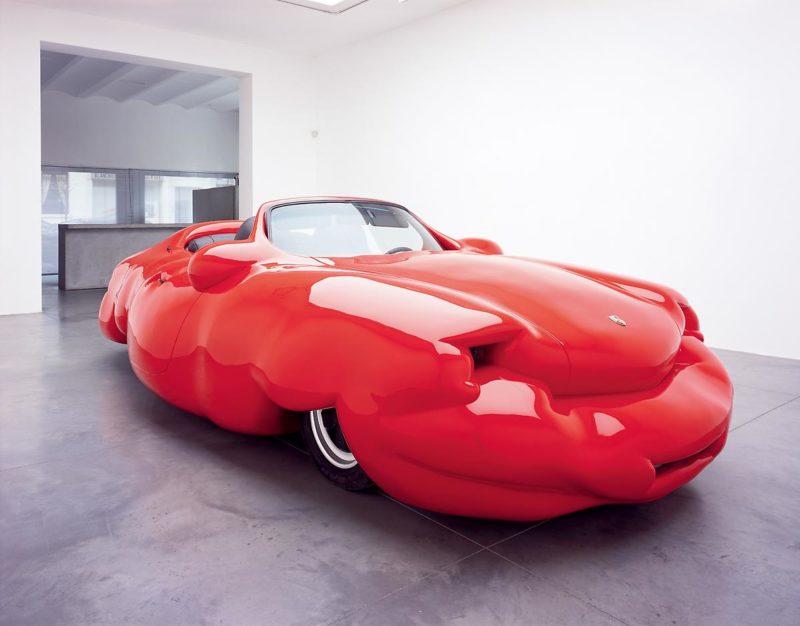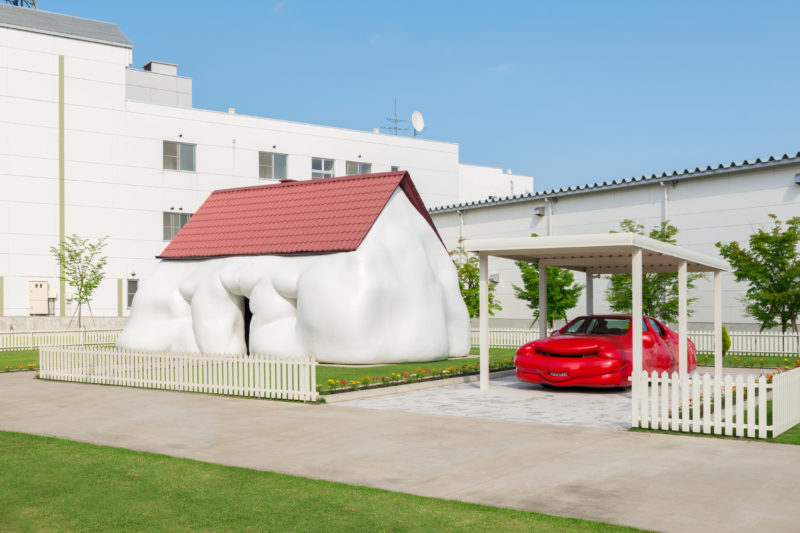 The Hot dog bus is a continuation of his continuous long-time fascination with sausages. By now, you have already noticed that Wurm takes his humor very seriously.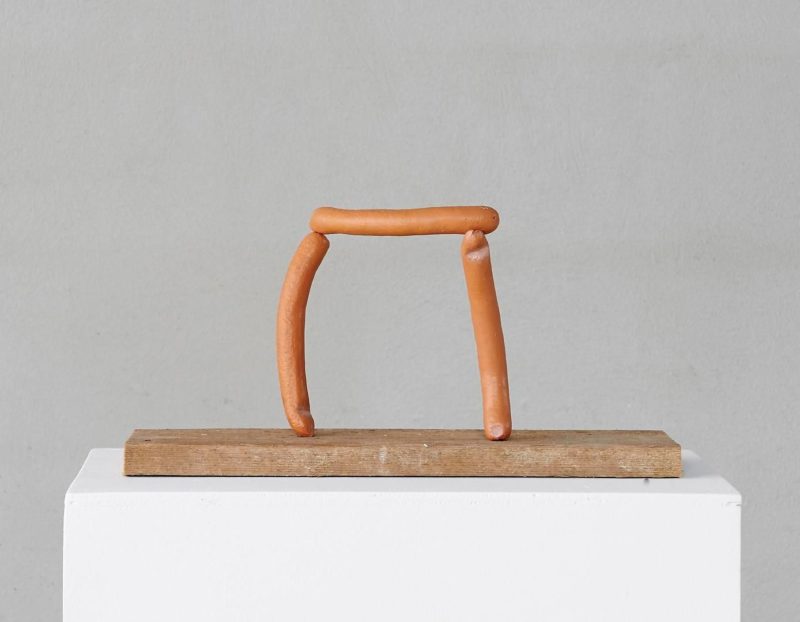 About Erwin Wurm
Well-known artist Erwin Wurm is the mastermind behind Hot Dog Bus. Most of his artworks are made using readily available material, including nails, screws, and other things the artist comes across. He is known for his strange delineations of daily life experiences.
Wurm also created large-scale sculptures of UFOs, distorted houses and cucumbers. Now, he regards the food truck as one of his best works. Wurm creates entertaining art pieces that usually make people question their definition of sculpture.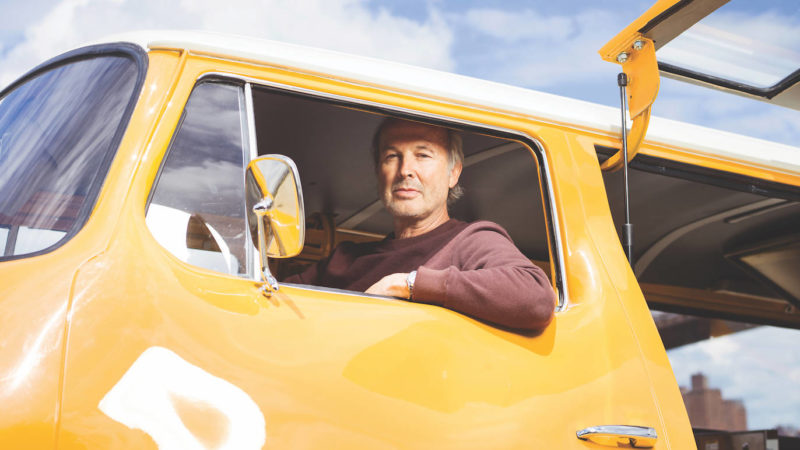 Analysis
Interaction with the public
In many of his works, Wurm invites spectators to take on a participatory role and at the same time become part of his work. He said that every artwork depends heavily on interaction. He continued to say that he always wanted his artwork to be noted and recognized. Wurm knows very well that if no one can see the art, even the biggest and the best artworks will stay unnoted. The artist believes that Hot Dog Bus should be connecting directly with the people. He wants to link his work with the notion of sculpture and social issues. Wurm does regard the eating of hot dogs as an art by itself.
Hot Dog Bus appears very welcoming, generous and autonomous. The work tries to teach something about art and food, making his audience rethink food and art. Hot Dog Bus proposes an approach that cuts down the boundary between artwork and the audience.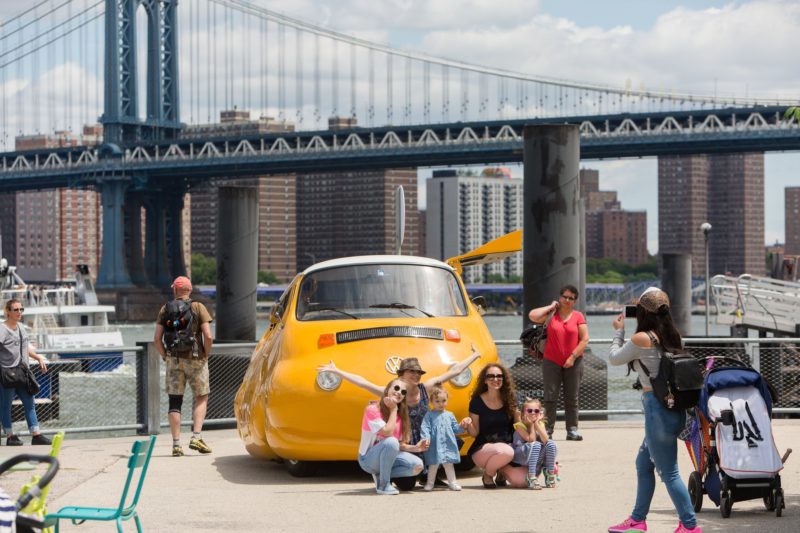 Conclusion
Hot Dog Bus shows that consumption plays a vital role in his artwork. Too much consumption can lead to overindulgence. According to Wurm, it's the interaction that examines food, art, and excess that makes the better part of his artwork.
More by Erwin Wurm
Footnotes