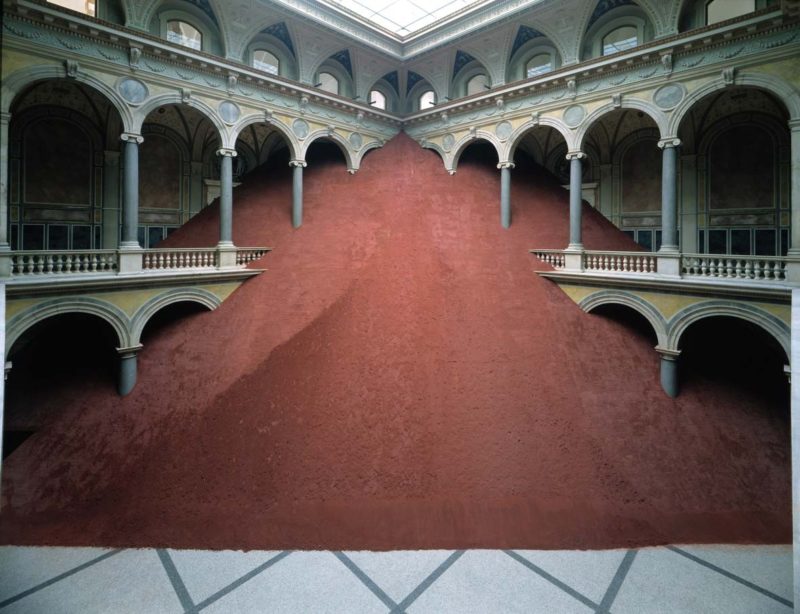 Who is Magdalena Jetelová?
Czech installation artist Magdalena Jetelová has made a name for herself in the world of conceptual land art, and the Domestication of Pyramids is hands down her most spectacular work in this art form. Even though she is also well known for her light contraptions and visualizations of nature and landscapes, the Pyramids remain the highlight of her artistic career.
Jetelová resides in Prague, Munich, and Düsseldorf, Germany. She's best known for her light visualization works such as The Iceland Project and Crossing the King's Cross.
The Domestication of Pyramids
The Pyramids (or Domestication of Pyramids) is a collection of pyramid sculptures and installations dotted across Europe.
A "space of scale" covered primarily in red silica sand (volcanic ashes), these pyramids have been exhibited in the National Museum of Contemporary Art in Warsaw, the Irish Museum of Modern Art in Dublin, and the Martin-Gropius-Bau in Berlin, among other art spaces.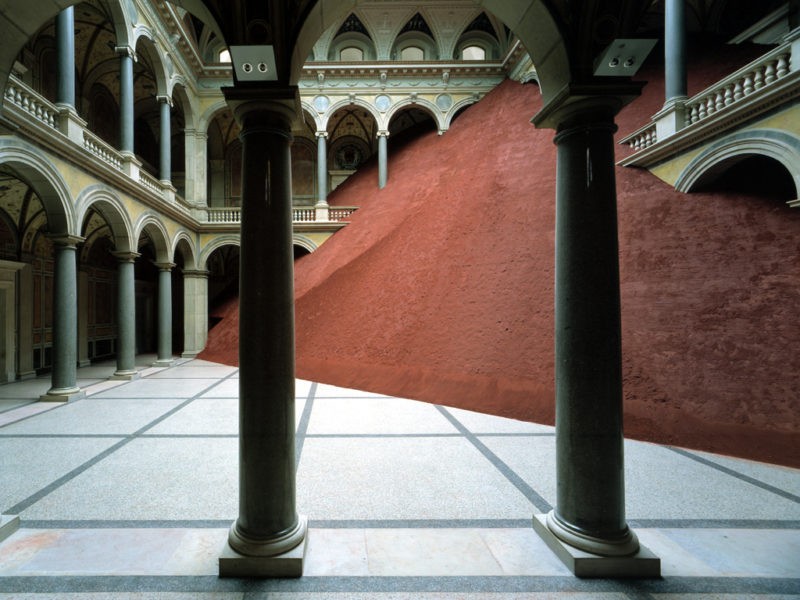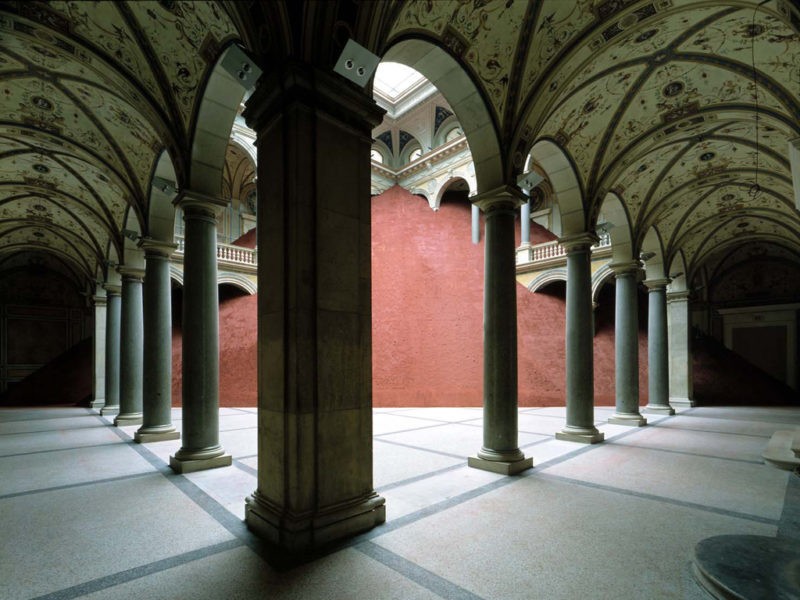 The Vienna pyramid installation
The one installed in Vienna is a classic example of how odd dimensions, architecture, and pyramids can mash into something breathtaking. The architecture of the Museum of Applied Arts is Ringstrasse in inspiration and execution. It's an elaborately ornamented and beautiful building with inner galleries and a peristyle hall.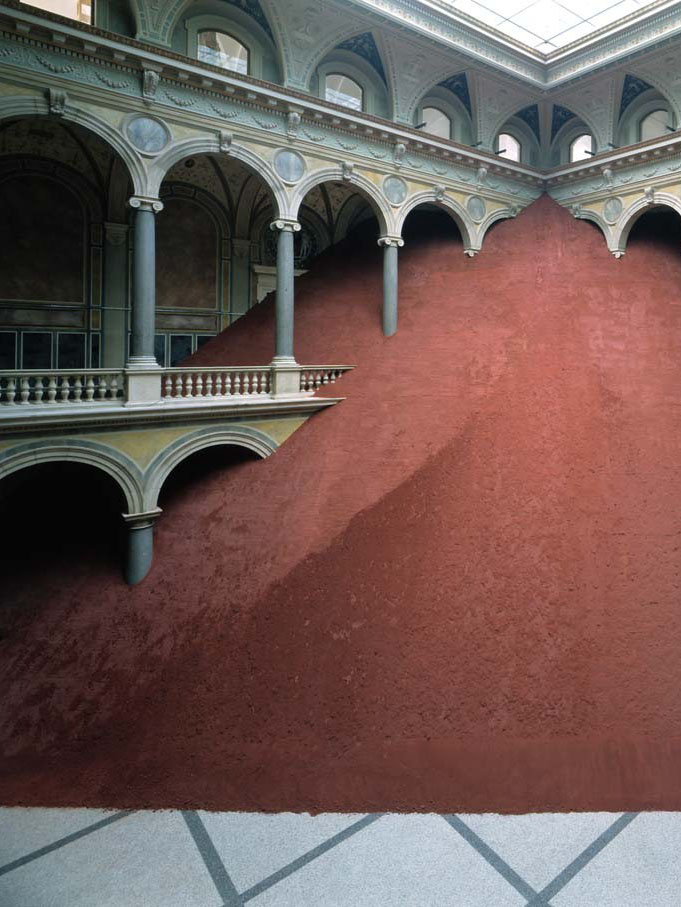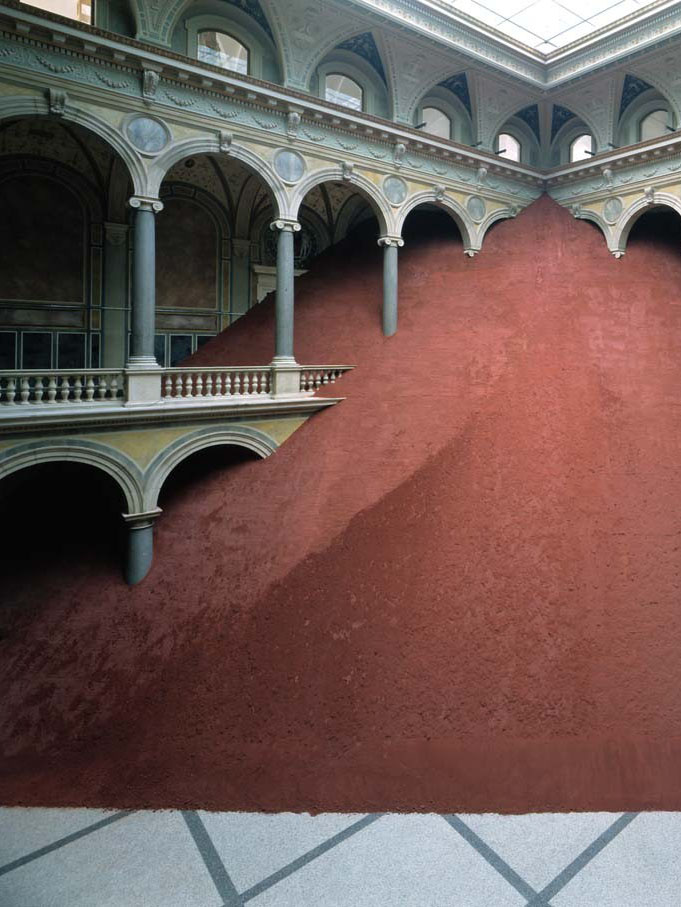 How do you feel inside the museum?
Once you enter the museum, you will soon find yourself in a somewhat dark, spiraled space. From here, you will realize that you are standing beneath a massive, slanted scaffolding. This 13-meter installation is a pyramid structure visualized and installed by Magdalena Jetelová.
Due to its position on the wall of the building, the installation is just a small piece of a real pyramid. Visually, you can imagine how the rest of the pyramid will look outside the building's borders.
Video: Interview with Magdalena Jetelová
English subtitles available
Analysis
The idea behind 'domestication' is that we almost certainly visualize the whole pyramid based on the small section visible in the Museum building. That's because pyramids are familiar to us.
From a more artistic point of view, domestication can be imagined as one's ability to walk around the pyramid from either side of the building. In other words, you can view it from either the outside or the inside. Note, however, that this doesn't alter the fact that the essence of the sculpture is mental in and of itself. It's not physical because it is only through imagination that you 'see' the whole pyramid.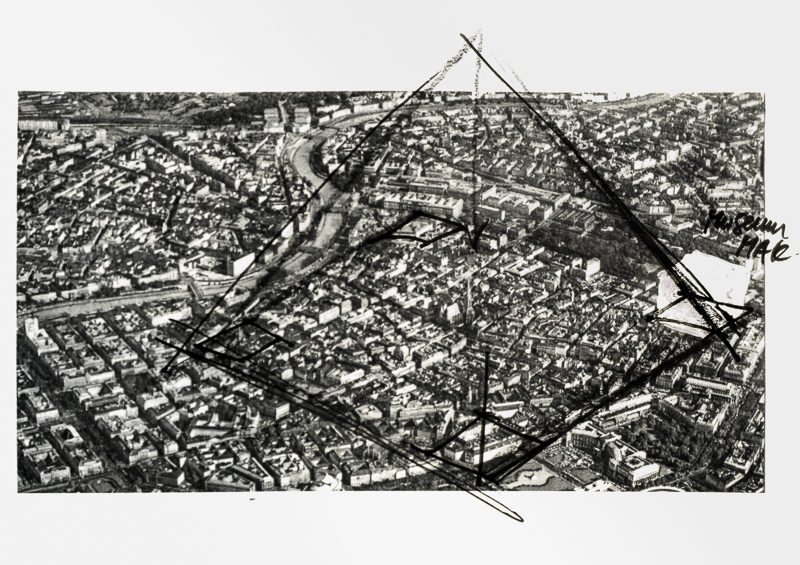 Pyramid at the Martin-Gropius-Bau, Berlin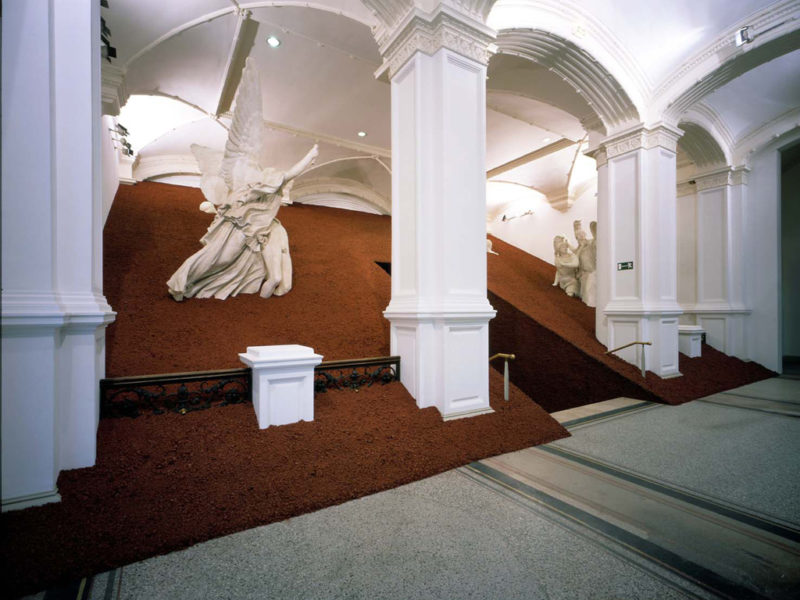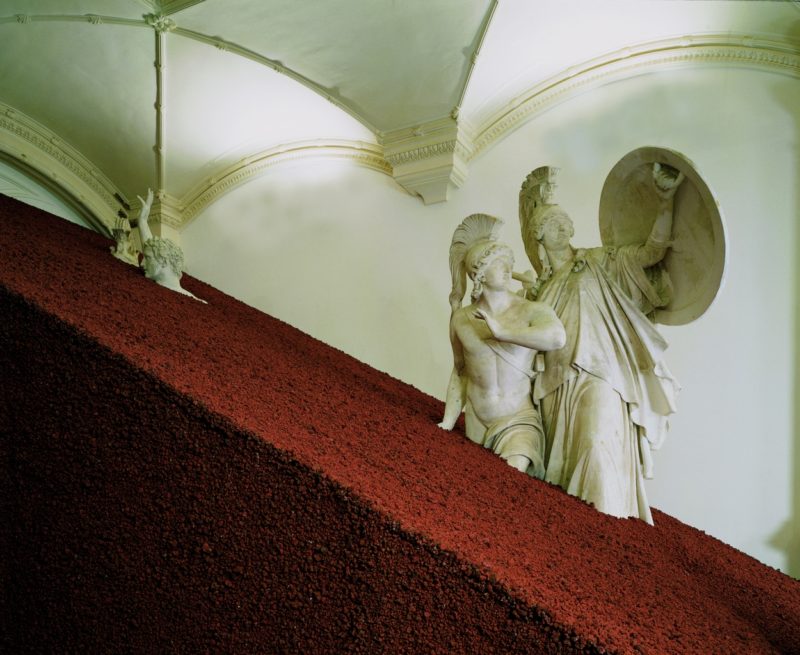 Pyramid at the National Museum of Contemporary Art, Warsaw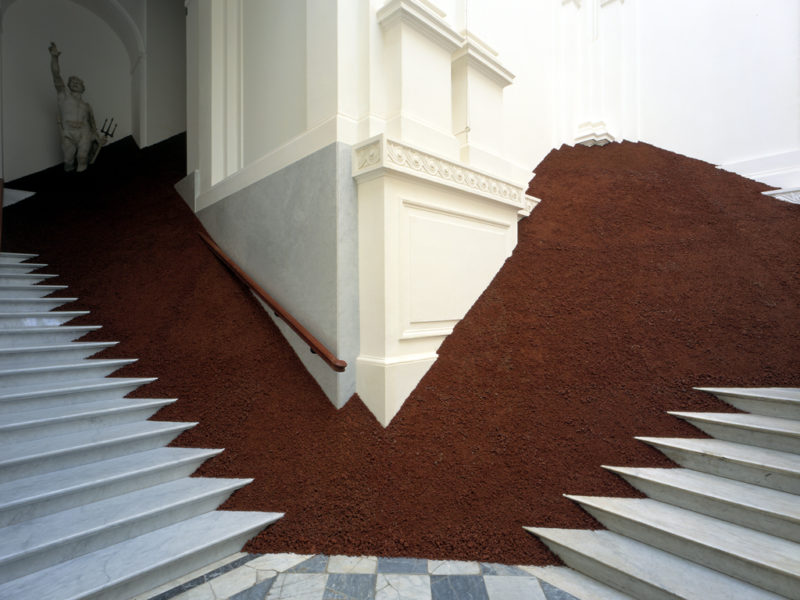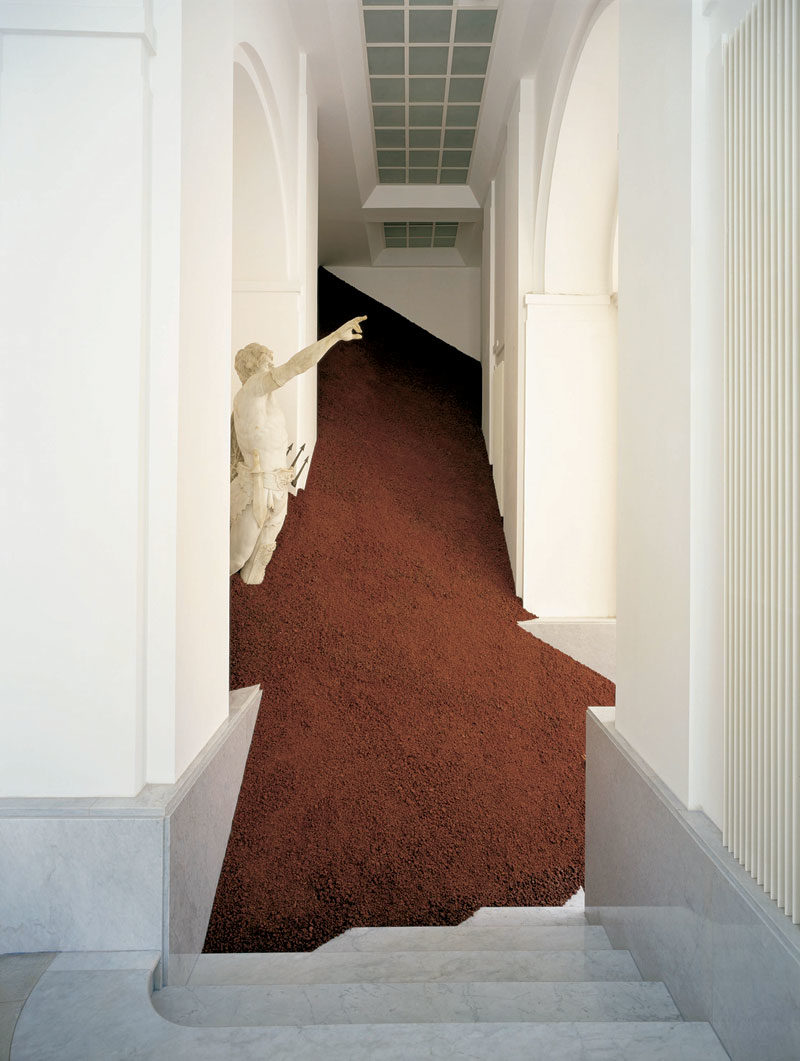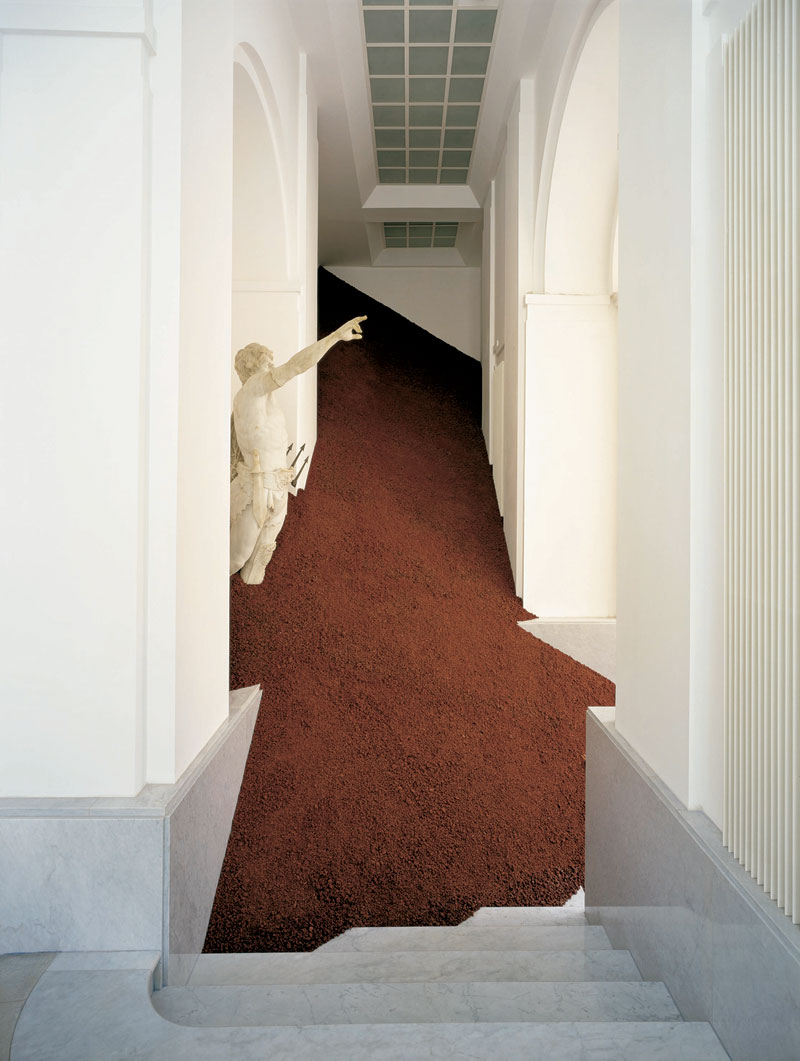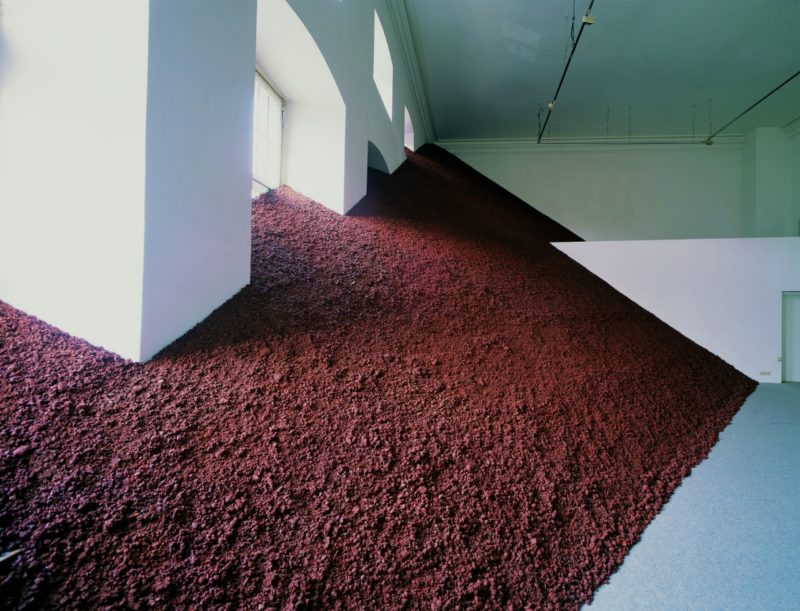 More by Magdalena Jetelovà