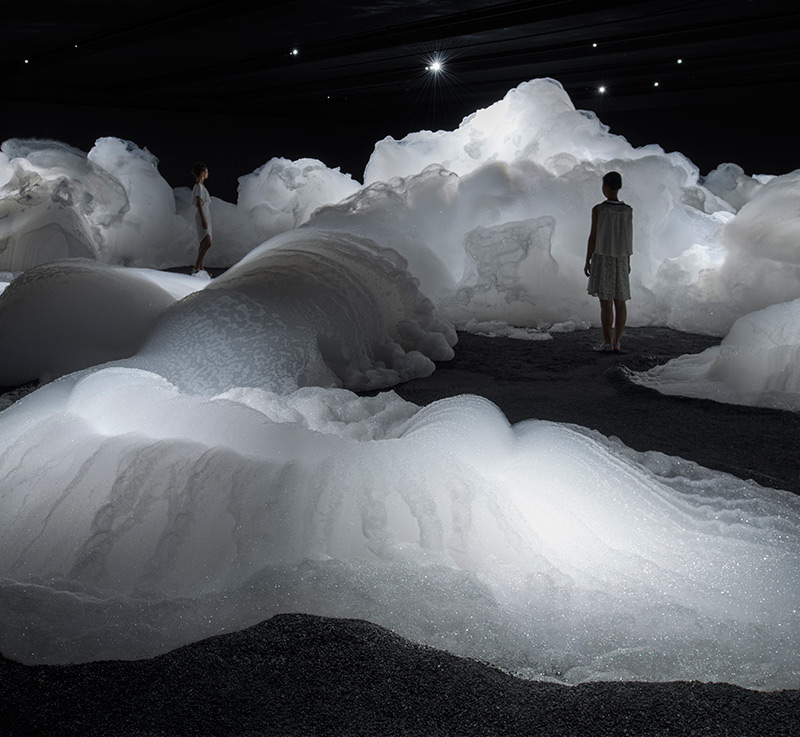 Introduction
For years, cosmologists and astronomers have hypothesized about the presence of another planet that is claimed to boast a bigger mass than Earth; as big as ten times. This planet is said to be situated in the outermost regions of the solar system and could even potentially be inhabited by unknown celestial beings.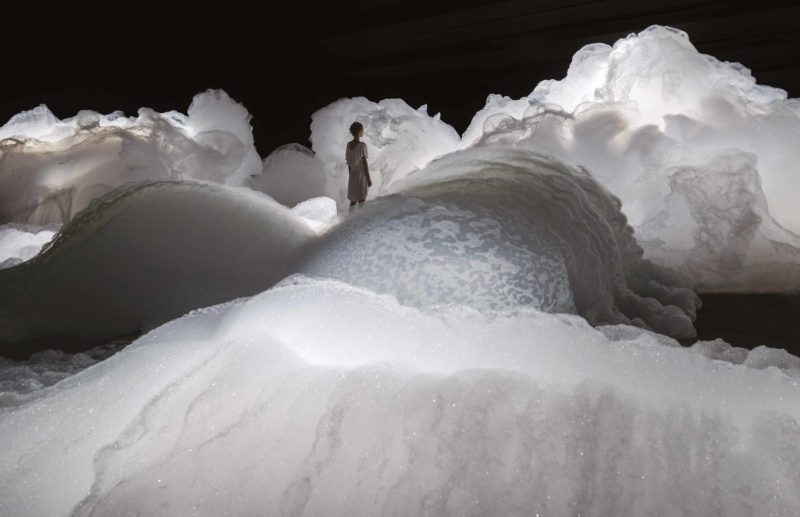 Starting in 2013, celebrated Japanese artist Kohei Nawa has been creating cloud-like sceneries consisting of soapy bubbles for art exhibition in Asia, Europe and South America. Building on studies such as these that have been conducted for decades by experienced professionals, artists such as Kohei Nawa have been depicting ethereal worlds in their works, which has helped to expand humanity's understanding of space.
The creation process
The artist used a combination of detergent, glycerin and water to produce the effervescent forms of his installation, which he aptly titled Foam. Once the mixture was created, Nawa would then pump it from the floor, resulting in large cloud-like forms. The artist pumped up the blend in eight different spots in the gallery, which ultimately helped to create a scene that was continually in motion inside a massive dark room.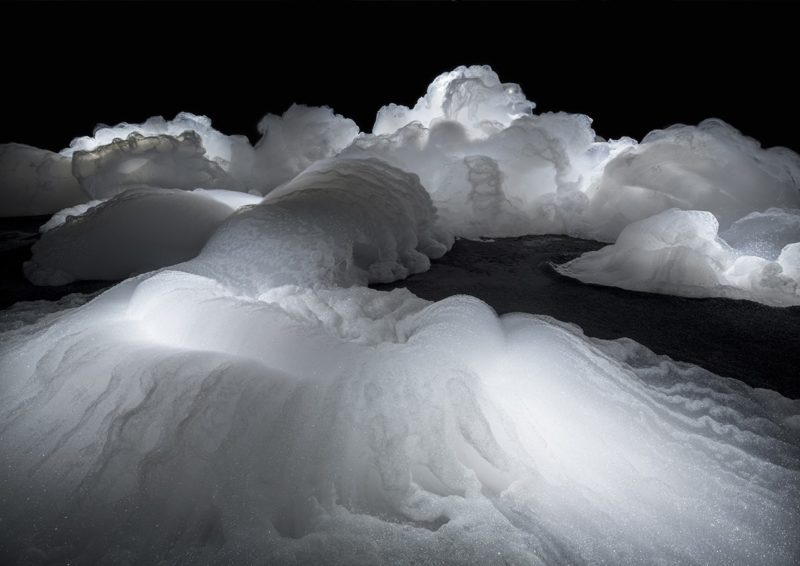 Before pulling this off successfully, Kohei Nawa experimented with various quantities of the three ingredients before a working formula was discovered. In the end, the mixture of detergent, glycerin and water proved stiff enough to maintain the cloud-like shape without necessarily being negatively impacted by gravity.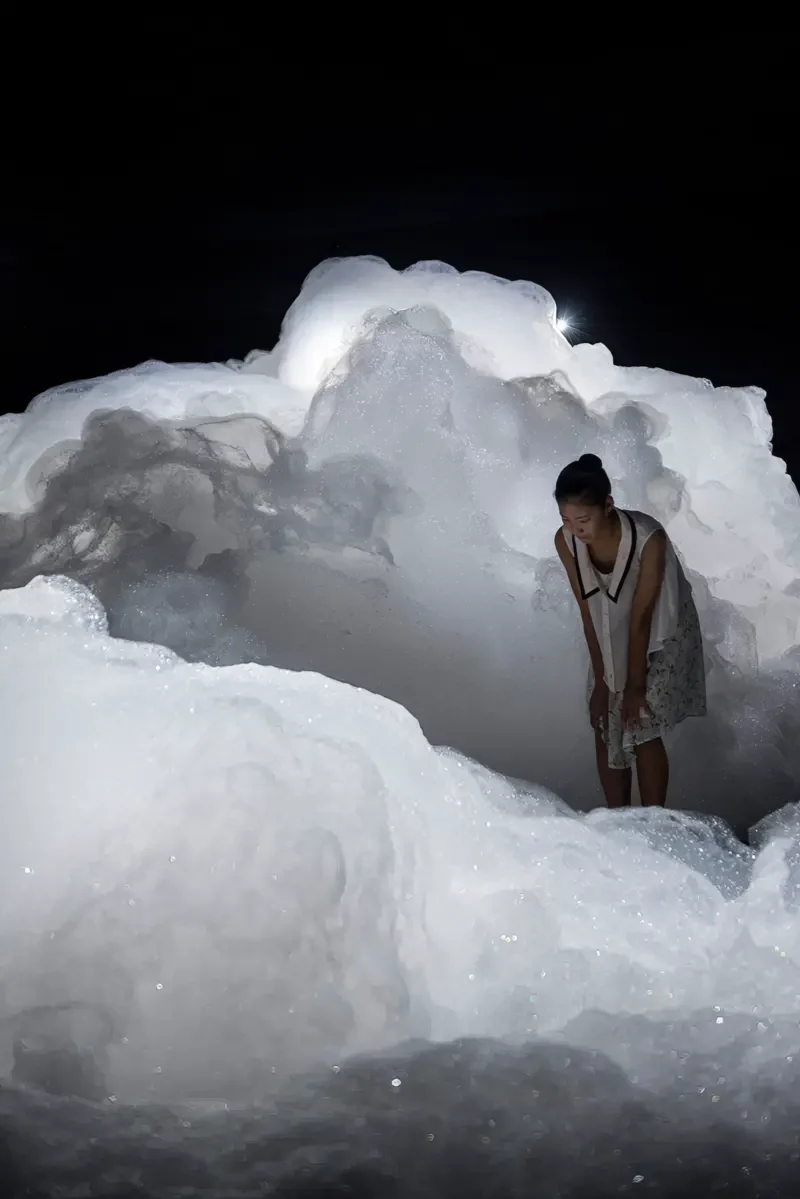 Nawa is known for meticulously mapping out all of his artworks. Speaking about his artistic method, he noted in an exhibition catalog that there is no arbitrariness to this method1. He has been carefully planning his foam installations as well. This is actually a necessity, as foam reacts differently to temperature and humidity. Adding to these challenges are the delicate and light characteristics of foam.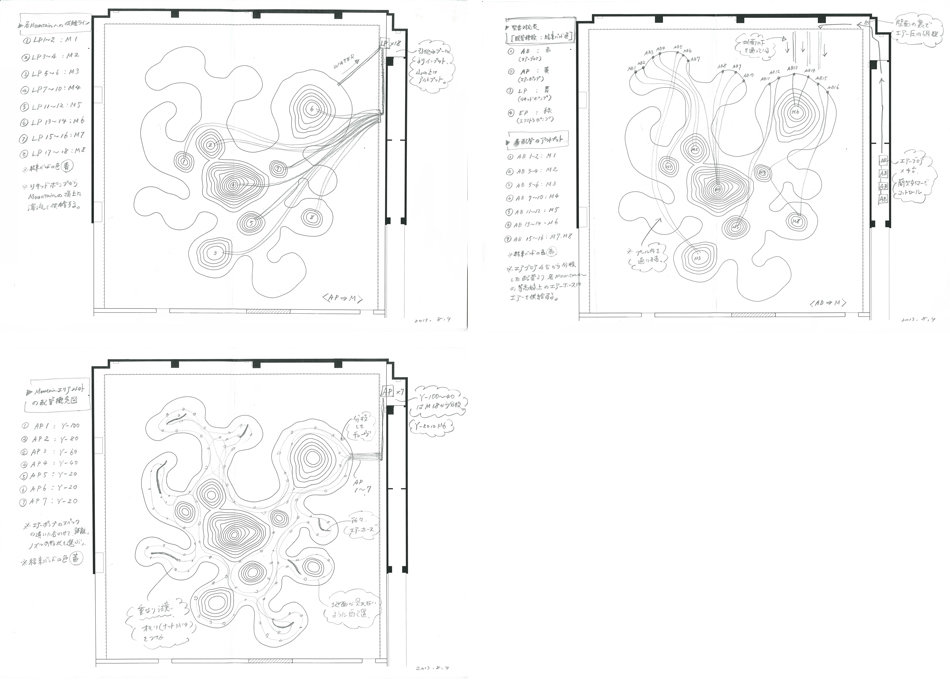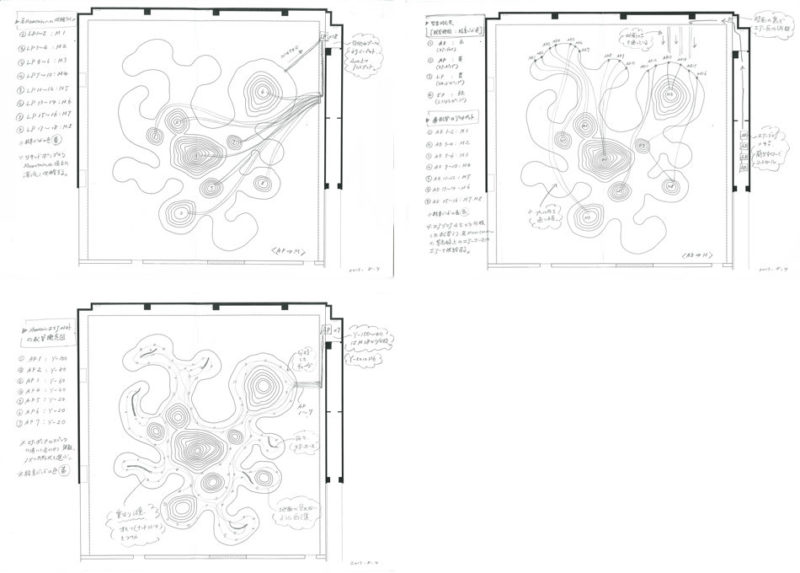 Still, he emphasizes that the work should feel playful and lighthearted. Exhibition visitors shouldn't notice the extensive labor that was invested into creating the foam cloud, which could rise up to four meters in height. Instead, he says2:
They should just feel like they're walking through clouds.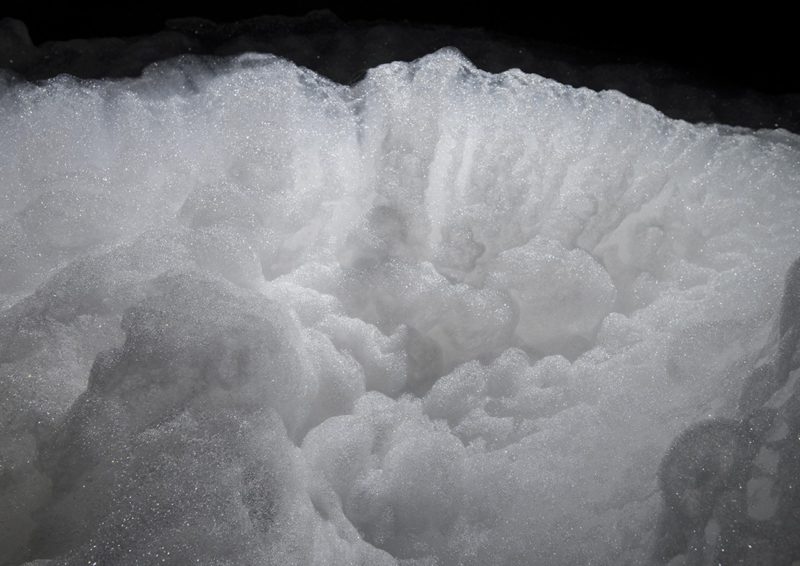 The entire installation also included the installation of a PVC waterproof coating, a gigantic pool including a waterproof tarpaulin, non-slip rubber coating, ballasting weights, an air propulsion device (pumps, pressure regulators, connections, pipes, etc.), the foam system and more. Foam also required maintenance throughout the duration of each exhibition.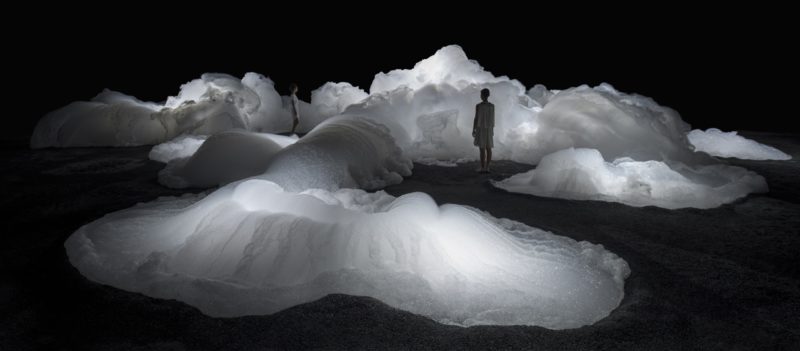 Building a new environment
The public experiencing the installation was asked to walk around and explore the space. Although the audience was walking on the ground, they would feel the fluidity and fragility of the cloud, which ultimately impacted how people interacted with the clouds.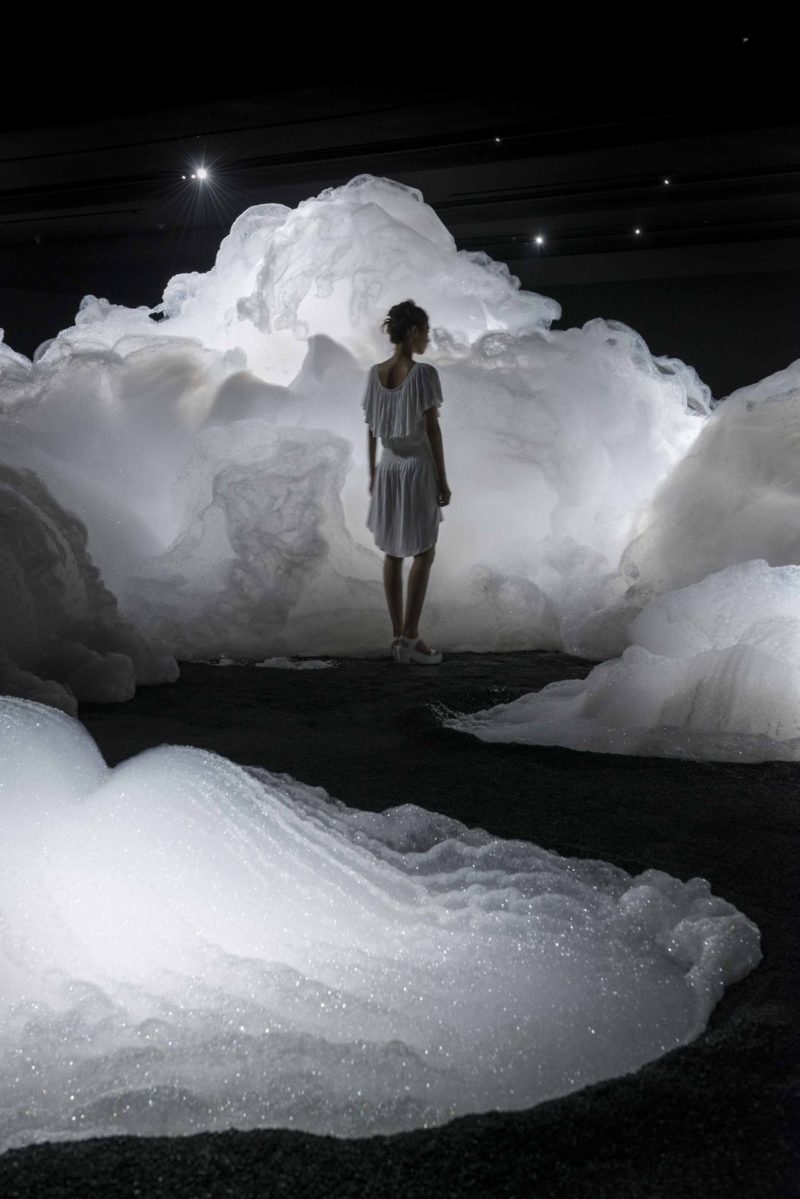 The clever lighting plays a crucial role in Foam. It creates the cloud-like shapes and darker forms which Nawa describes as being "like the landscape of a primordial planet3". The rising foam connects until it reaches saturation and eventually spreads over the floor.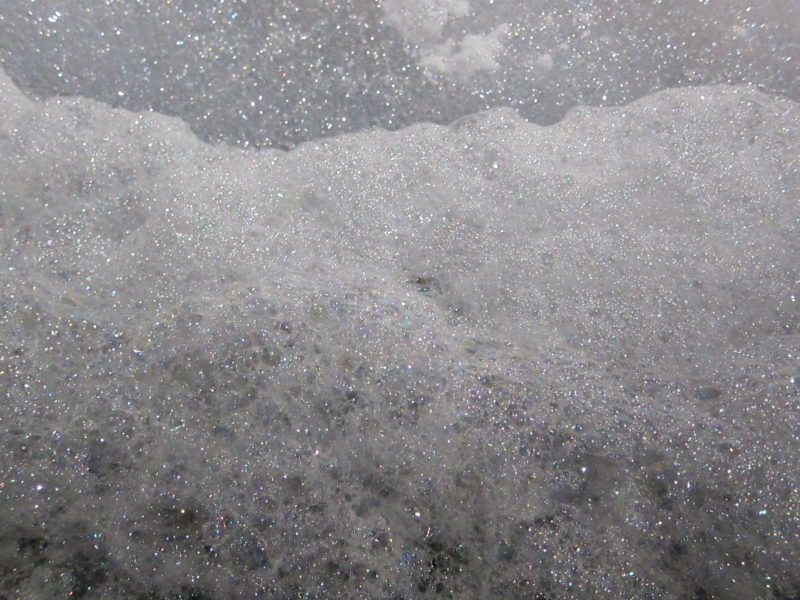 The clouds helped to build a new environment that disregarded the structural components such as the ceilings, walls, and floors. This created a new type of space with a brand-new spatial character that did not exist in the otherwise dull and blank room. Since the installation welcomed the participation of the audience, each individual experienced the clouds differently, thus giving rise to different perspectives, attitudes and feelings.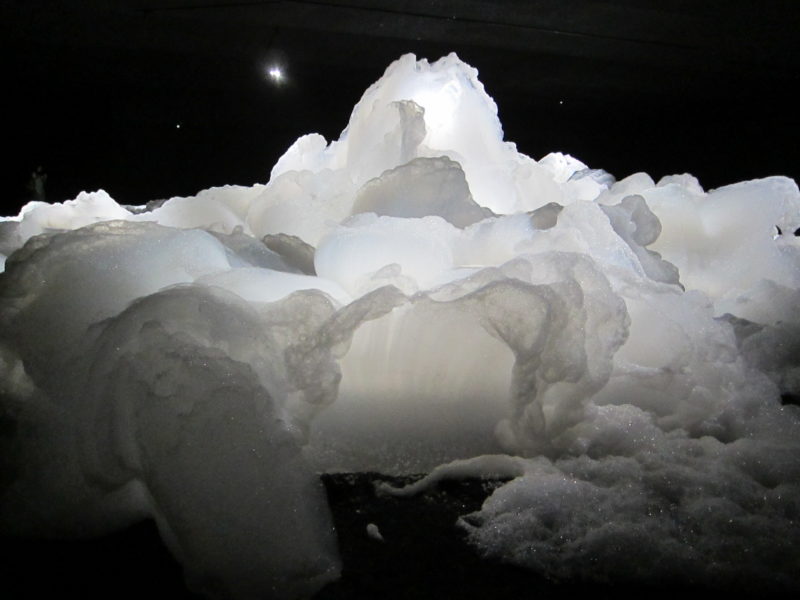 Analysis
According to Nawa, one of the main events that inspired Foamearthquake that occurred on March 11, 2011 and is commonly known as the Great East Japan Earthquake. Causing 19,747 deaths and damage of USD 360 billion, it significantly impacted Japan's society and economy. Just like the many lives that got lost during the tragedy, the fragile foam clouds can be easily smashed. Foam therefore eludes to the fragile nature of life.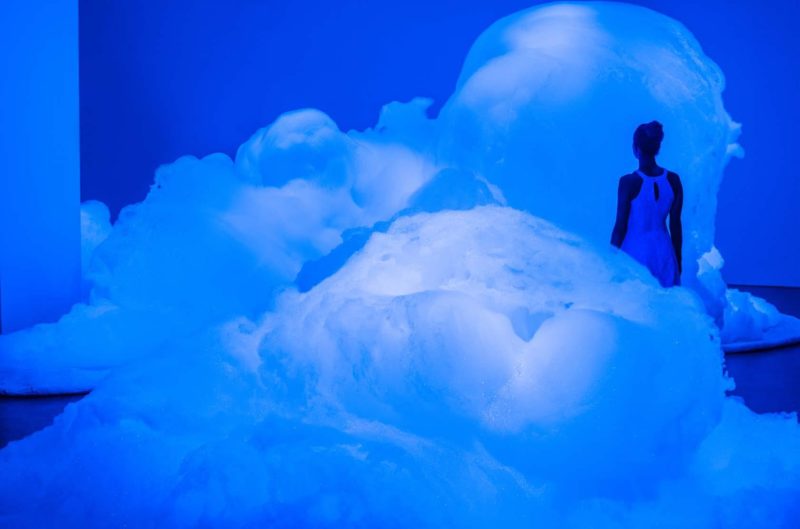 On his website, Nawa speaks about the cycle of birth and destruction4 that each bubble can't evade and compares this to how cells in human bodies work when they metabolize, circulate and eventually die. Foam as an imaginary landscape can also be considered an internal landscape.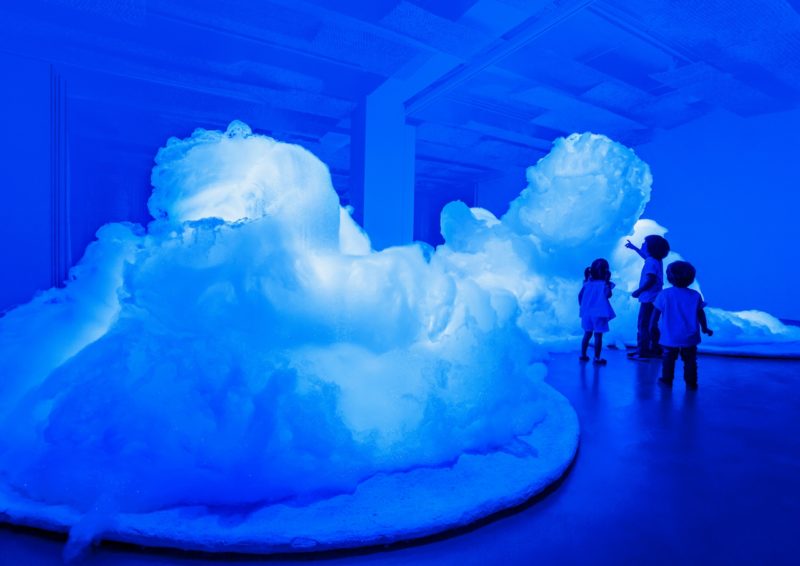 Another dimension to the artwork is its ephemeral character. Large enough to fill an entire room, it still feels as if it nearly does not exist and fades away with time and external pressure. The artwork was constantly evolving as visitors were allowed to play with the foam until the entire installation disappeared. Perhaps this can be as another symbol of the fragile character of our existence.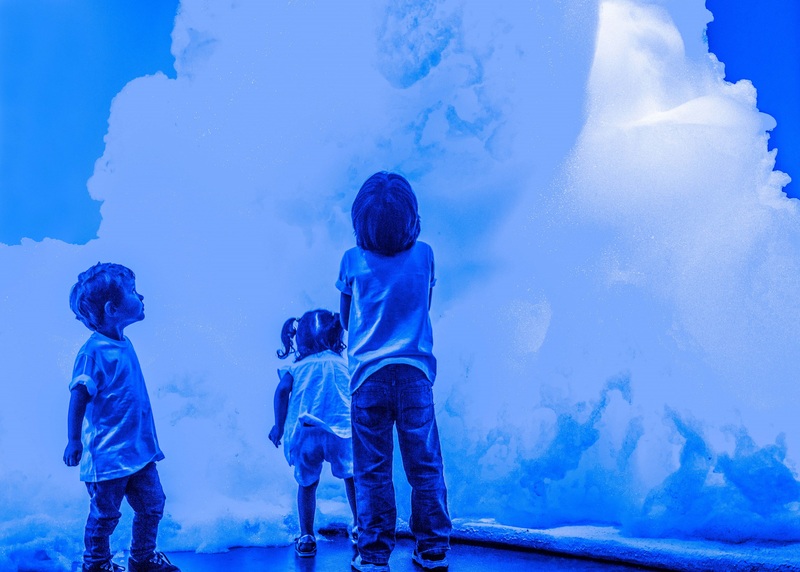 With only three ingredients, Nawa manages to create a powerful installation, using only two elements: bubbles and light. Foam manages to occupy and transform an entire room and turn it into a new world that leaves audiences worldwide baffled. Artists such as Fujiko Nakaya5 and Berndnaut Smilde6 have managed to create clouds but never before in this particular way.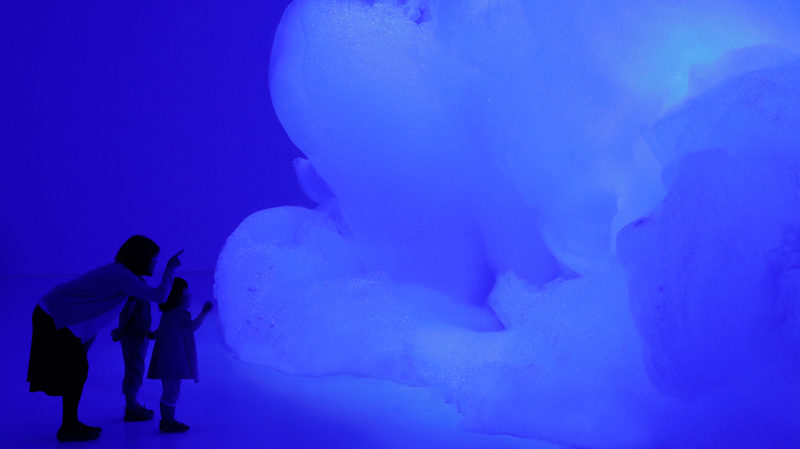 Exhibitions
Foam was first presented in 2013 as part of the Aichi Triennale. This exhibition was launched in 2010 and is held in the Aichi prefecture every three years. Indeed, the Aichi Triennale is one of Japan's biggest and most anticipated art festivals. As such, this event helped to greatly propel Kohei Nawa into the limelight.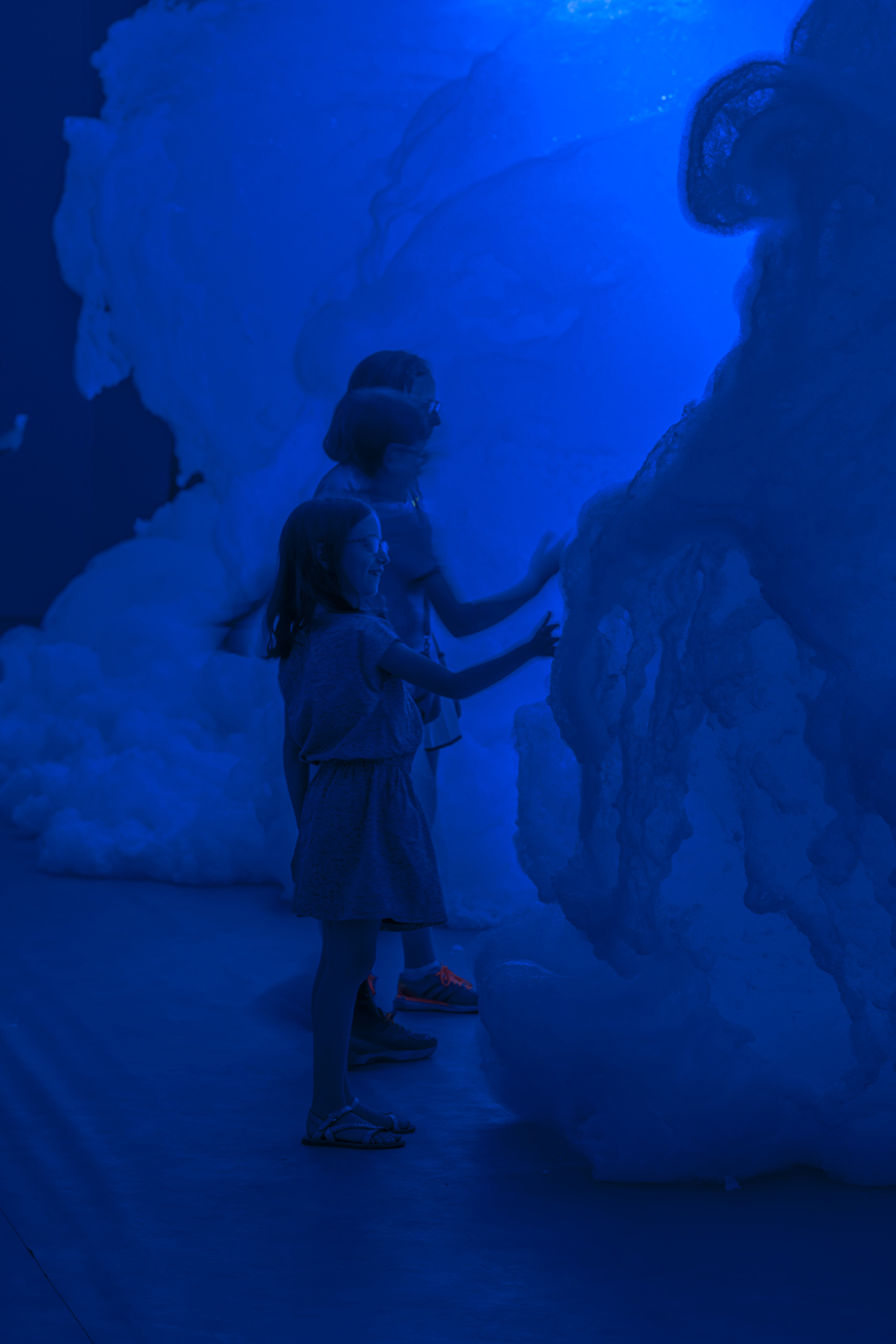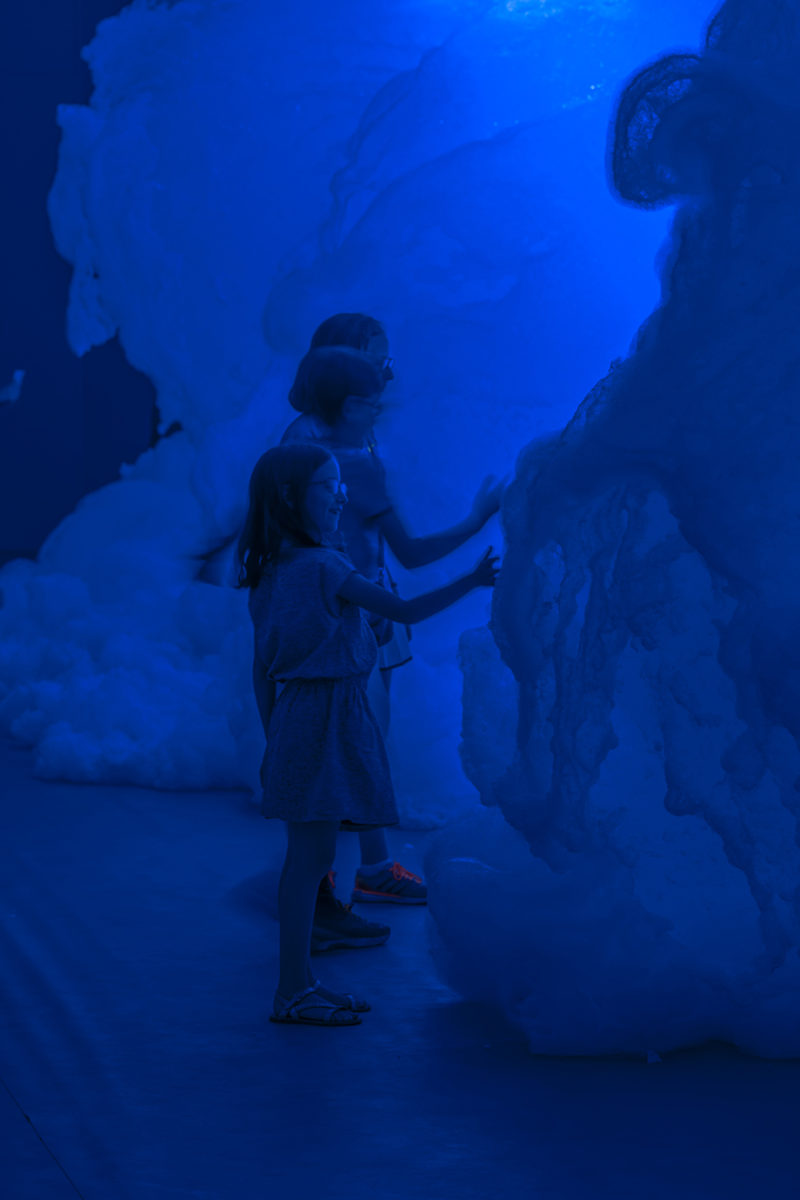 Following the 2013 show, Foam was exhibited in various art spaces ever since. In 2017, it was shown at Japan House São Paulo in São Paulo, Brazil and in 2018 at the Hôtel Salomon de Rothschild in Paris, France. In 2019, the 21st Century Museum of Contemporary Art, Kanazawa in Japan, dedicated a solo exhibition to the installation.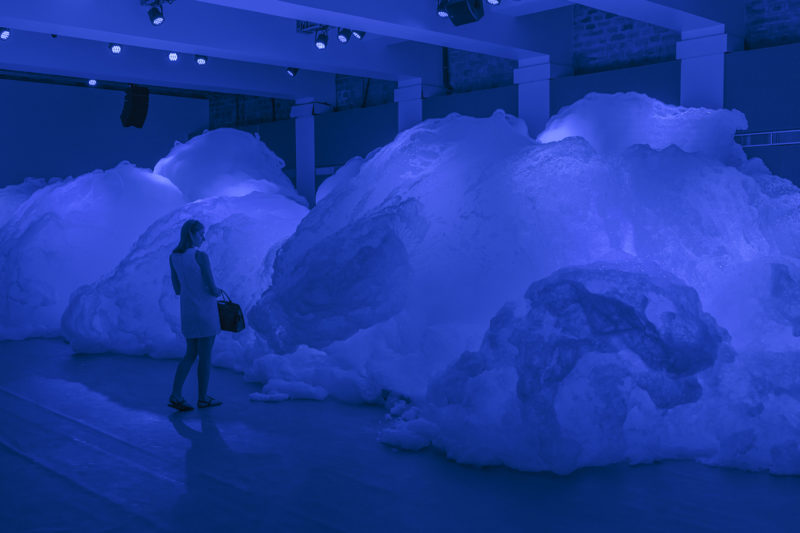 About the artist
Kohei Nawa is one of the most established artists in Japan. For years, Nawa has been creating masterpieces that explore the digital culture and its link with modern spirituality. Nawa was born in Osaka in 1975. He studied at the Kyoto City University of Art, graduating with a BFA and Ph.D. in fine arts.
Nawa belongs to a young generation of Japanese artists that broke free from utilizing Japanese stereotypes such as manga in their artworks and that abandoned the idea of representing Japan in their art altogether. Instead, extensive research and use of technology are vital elements of his artistic practice.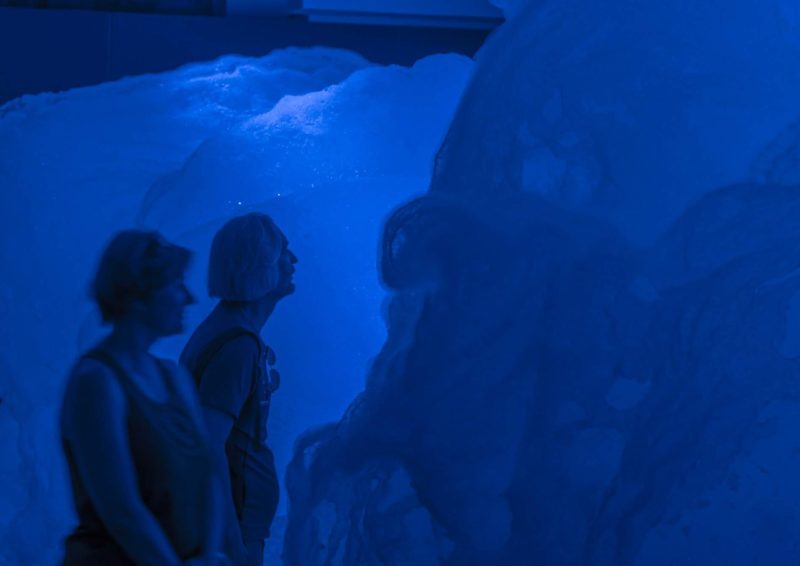 Best known for his work on the PixCell series, Nawa has also made a name for himself for producing artworks using everyday materials. For instance, for the PixCell series, Nawa used glass beads, glue, plaster, and spray to create the surfaces of his taxidermied creations. In this piece discussed above, the artist also utilized commonplace items like water and detergent to make the foams.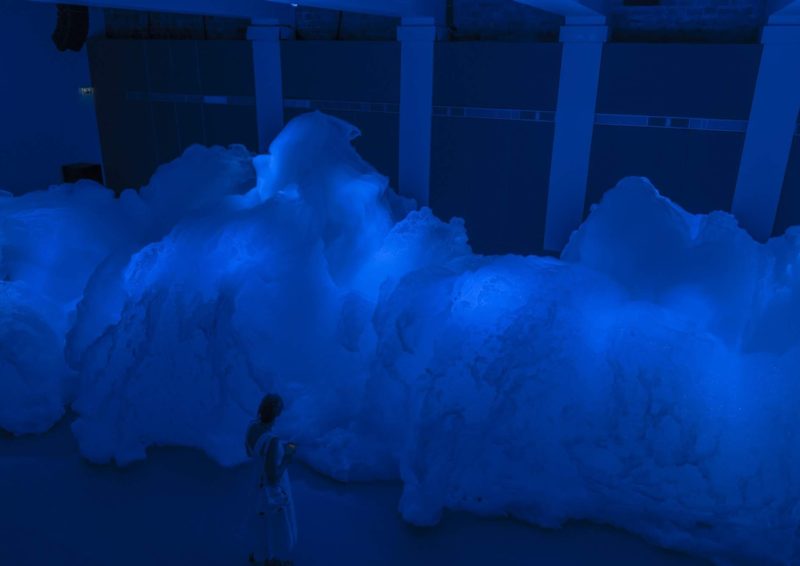 Footnotes