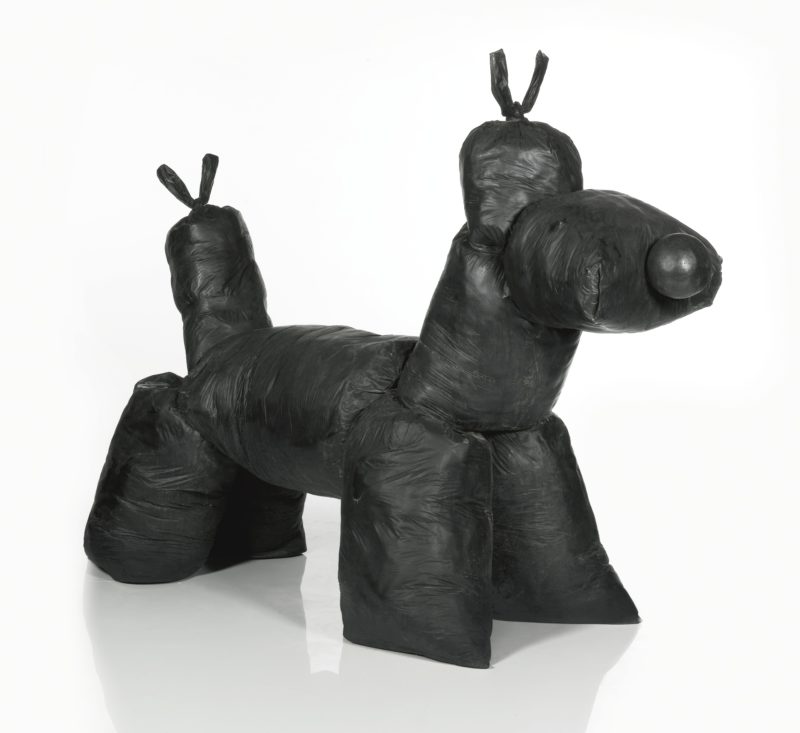 Introduction
This Canine Construction by South Korean artist, Gimhongsok is one that anyone would fall in love with, coupled with the enigmatic quality it has. This work is the sculpture of a dog and remains one of the artist's most well-known works in recent times. The creation involved using garbage bags, balloons, cardboard boxes, all assembled with expensive materials like resin.
What inspired this work?
Gimhongsok's work is inspired by his fascination and interest in accidental creativity of mistranslation as well as cultural translation. The artist frequently makes references to major works by famous international artists in his own works. The Canine Construction is very similar to Jeff Koon's sculpture, the Balloon Dog. However, the Balloon Dog comes with sleek, aerodynamic curves, peppy stance and anodised hues which are noticeable absent in the Canine Construction which comes made with garbage bags in a rather dull colour of black.
The idea behind it
There is a haphazard binding used to form the tail with an easy-carry tie, and it is joined to the head to make the ears. The work looks real and actually makes an audience feel like a real dog, which is one quality Jeff Koon's Balloon Dog lacks. Although the sculpture looks a lot like the Balloon Dog and this is where artistic originality may be called for questioning, the use of resin in casting the garbage bags is where the originality lies. The idea behind using the garbage bag is the fact that garbage is collectively dumped by the public. Hence, the artwork, which is made using garbage bags, is a collaborative work that includes the public. This work is more like a measure of true social agreement.
Conclusion
The piece is quite playful, even down to its name. It is called the Canine Construction in English, but the Korean translation is "a form like a dog". This is funny because, like a dog is more of an insult or curse. Overall, the Canine Construction is one artwork that the audience can see and like at once because of its broad appeal, which is because it is striking to the eyes and quite open in its interpretation.
More balloon artworks