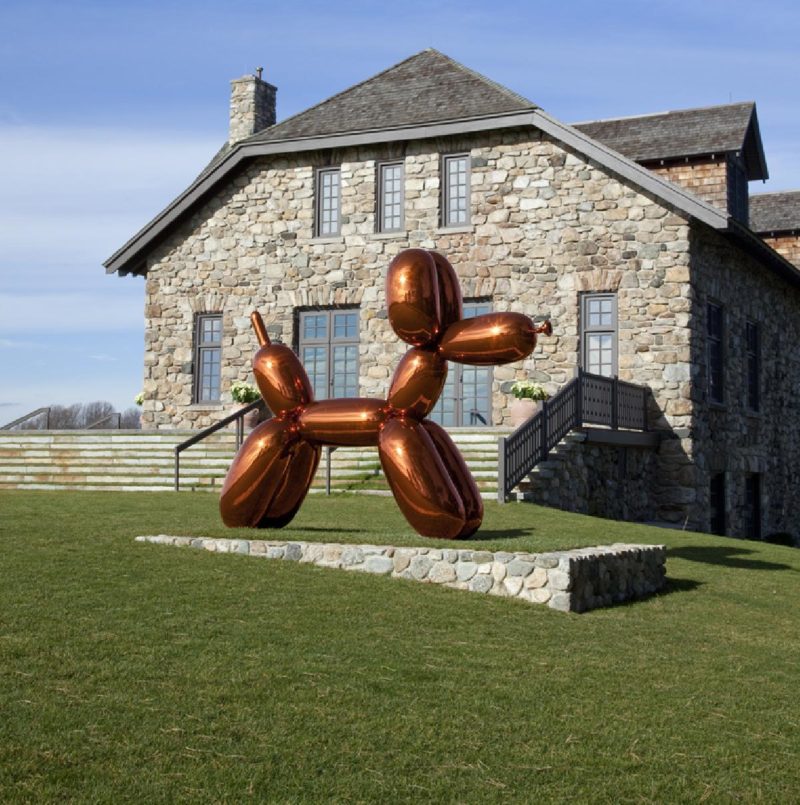 About Jeff Koons
Crass & gimmicky or pioneer?
When it comes to the critique of Jeff Koons' work, there are often two schools of thought. On one side, a small group of naysayers thinks that his artworks are crass and more of marketing gimmicks than art. On the other hand, most critics and sharp minds in the art scene consider him a pioneer of the neo-pop art movement. In his defense, Koons has asserted that there's "no hidden meaning" in his works. Nonetheless, no one can dispute that Jeff Koons is one of the most important contemporary artists of our time.
Jeff Koon's first steps in the art world
While he made his debut in the art arena with The New1 series at the onset of the 1980s, it wasn't until 1986 that he sprang into the limelight. Together with colleagues Ashley Bickerton, Peter Halley, and Meyer Vaisman, Jeff Koons made major headlines (including the front page of New York Times) when they jumped from International With Monument gallery to Sonnabend Gallery. In 1988, Koons cashed on his fame by unveiling his much-acclaimed Banality series. And that's when his career really took off.
The Balloon Dogs
In the past three decades or so, Jeff Koons has unveiled one gem of artwork after another. His well-known work, Michael Jackson and the Bubbles2 – a banal sculpture based on the king of pop and his famous chimpanzee, has been very popular and equally controversial. But that's what he's known for: a knack for genre-bending.
The price
Controversial or not, his works have been immensely successful. In fact, he sold one of his much-acclaimed works – the Balloon Dog (Orange) – at Christie's Post-War and Contemporary Art Evening Sale in November 2013 in New York for a whopping $58,405,0003. This blew beyond the estimated value of $55 million to set the world record auction price for an artwork by a living artist. That's no small feat for an artist known for using banal and pop-related objects. Previously, Jeff Koons had sold another artwork for $33.7 million4.
How where the Balloon Dogs created?
The Balloon Dog by Jeff Koons is about the celebration for different purposes and times; A simple artwork which in its elegance would evoke a cheery scream from children if showcased at a children's party. The Balloon Dog sculpture is made from elementary materials – stainless steel and covered in different colors: blue, magenta, orange, red and yellow. There was nothing left out of the creation, even though it stands ten feet and weighs a ton. The artwork looks like a balloon twisted to shape to form a dog.
Analysis
The Balloon Dog (Orange) has a stunning color on a giant swollen body that has a reflective surface. This sculpture depicts weightlessness despite its colossal size and heavyweight of one ton. The balloon form was made while paying the utmost attention to precise details. There is a knot that serves as the nose, the twists and crimps that show the limbs are well placed and the dog's tail erect and yet looks like rubber. The artist is known for making use of exact standards in his work, and the Balloon Dog (Orange) is not an exception.
Video: Jeff Koons about the Balloon Dogs
Why did Koons create the dogs?
The Balloon Dog was a part of Jeff Koon's well-known Celebration series from the early 1990s. It has been exhibited worldwide, and these sculptures have been sold at huge amounts of money at different auctions. Koons said he only wanted to create a piece that showed the joys of celebration when he created the sculpture. As much as his ideals were different, his work, the Balloon Dog has gone on to make him the creator of the most expensive artwork sold at auction by a living artist.
Conclusion
This faultless and flawless creation is admired and loved by the audience. As much work was put into the sculptures, the result is a stunning sculpture that is pleasing to the eyes and makes it a pleasant sight to behold.
Awards and Recognition
Controversial, effusive, and captivating, Jeff Koons' artworks have not gone unnoticed. He has received many honors, accolades, and awards in recognition for his contribution to the world of contemporary art. In 2000, he was awarded the BZ Cultural Award from the City of Berlin and a year later received the Skowhegan Medal for Sculpture. In 2002, he was designated a Chevalier of the French Legion of Honor before being elevated to Officier five years later (2007). In 2008, he received the Wollaston Award from the Royal Academy of Arts in London, and the Medal of Arts from the US State Department in 2013. Finally, Jeff Koons received the annual Honorary Membership Award for Outstanding Contribution to Visual Culture from the Edgar Wind Society, the University of Oxford, in 2017.
All large balloon dogs
Balloon Dog (Magenta)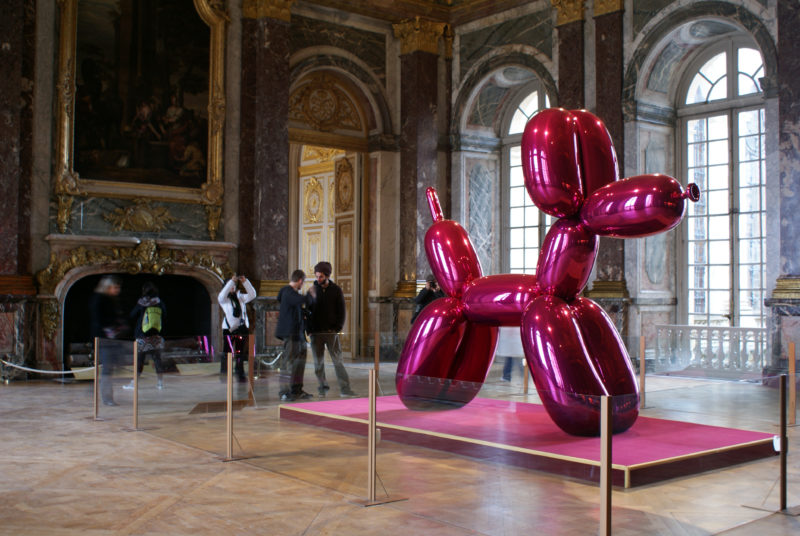 Balloon Dog (Yellow)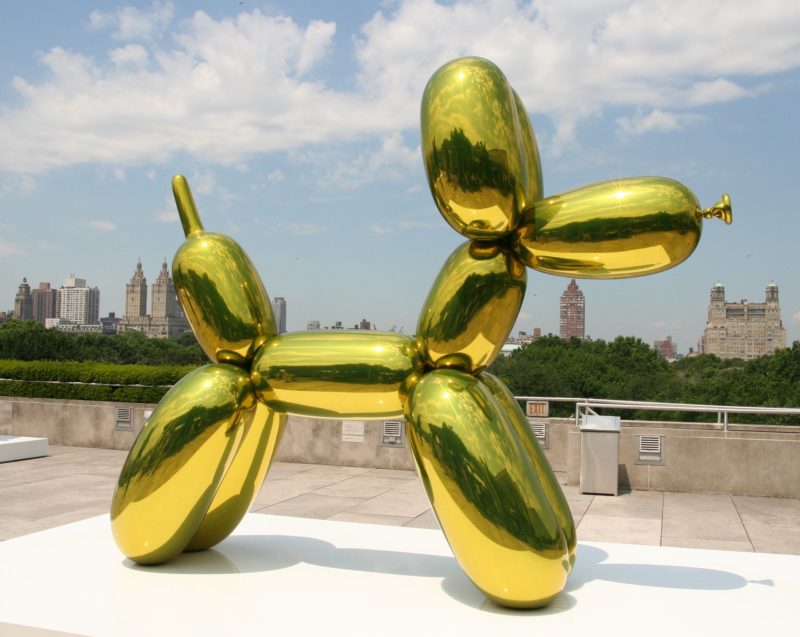 More by Jeff Koons
Footnotes