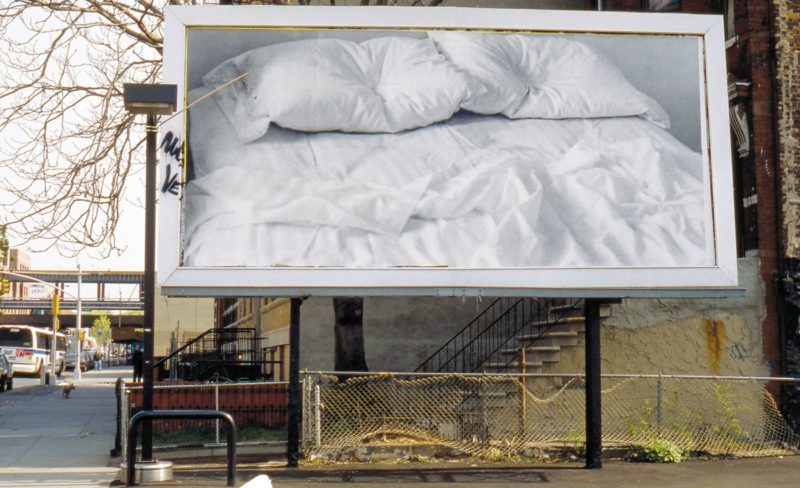 Who was Félix González-Torres
Being born in Cuba, Félix González-Torres (1957-1996) left his homeland at an early age. He moved to New York City in 1979 and registered at the Whitney Independent Study Program.
His revelation to Critical Theory granted him a source of inspiration and influence, especially in the literature of French thinkers Michel Foucault and Nicolas Bourriaud in specific.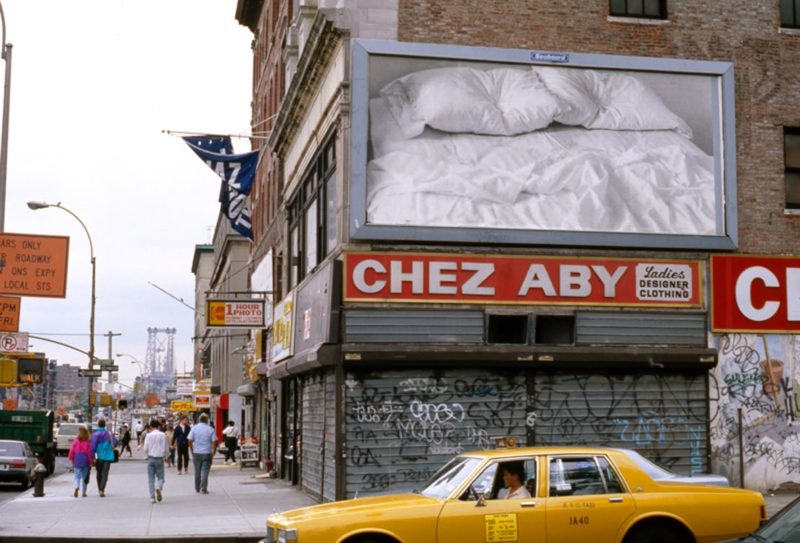 Being an openly gay visual artist, González-Torres was drawn to these intellectuals, who viewed art as a critical agent of social change, particularly when challenging the status quo. Most of his artworks, despite their silent, graceful aesthetic, are socially involved political declarations.
For example, he only utilizes suggested titles, and the majority of his artworks have the official name Untitled, with a tiny hint of his own personal title. He thought this made the audience free to pick whatever title the artwork was best suited for, trusting the name and context of an artwork, when exposed to a viewer, could be an act of political.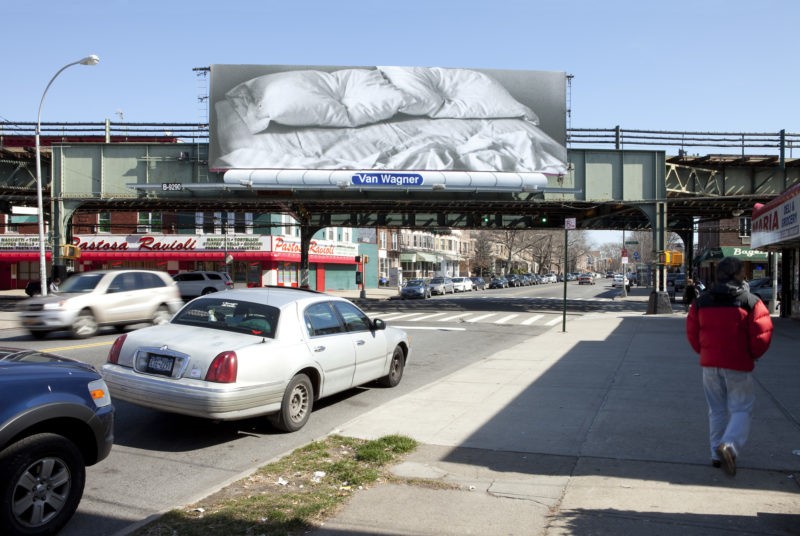 Untitled – Bed billboards
His sexual orientation and its socially and politically fraught depiction were topics that the openly gay artist inspected. He made elusive references to his own life and made these autobiographical records in public spaces to test the boundary between private and public.
An instance of this is his Untitled (Billboard) created in 1991, a black and white photograph of a just occupied tangled double bed that was exhibited on two dozen billboards throughout Manhattan.
González-Torres' billboard artworks remained untitled like his other works. 1991 marked the same year González-Torres lost Ross Laycock, his lover of 8 years, to an AIDS-related disease. González-Torres himself passed away from the same cause in 1996.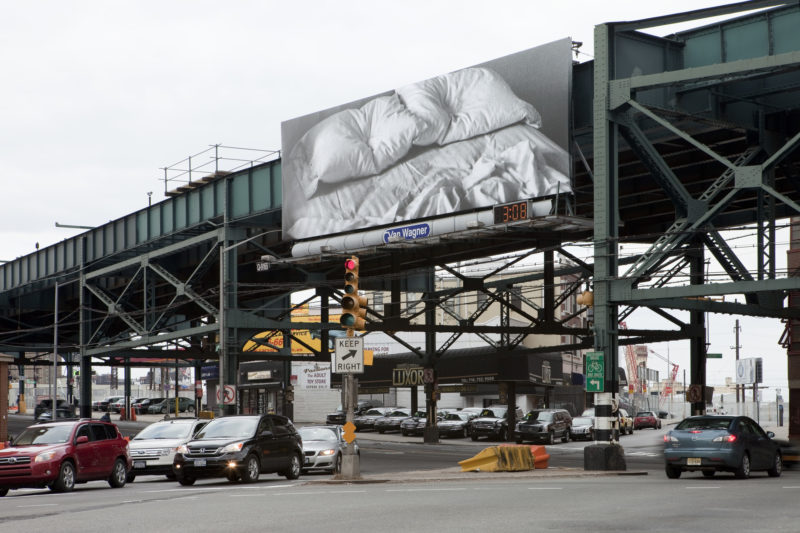 González-Torres stated in an interview with BOMB Magazine1:
Laycock happened to be a sommelier. He was about to complete his BS in Biochemistry with a minor in English Literature. He did the whole thing and he was a Renaissance guy. And gorgeous also, very gorgeous. F*cking hot! But intimidating the 1st time around.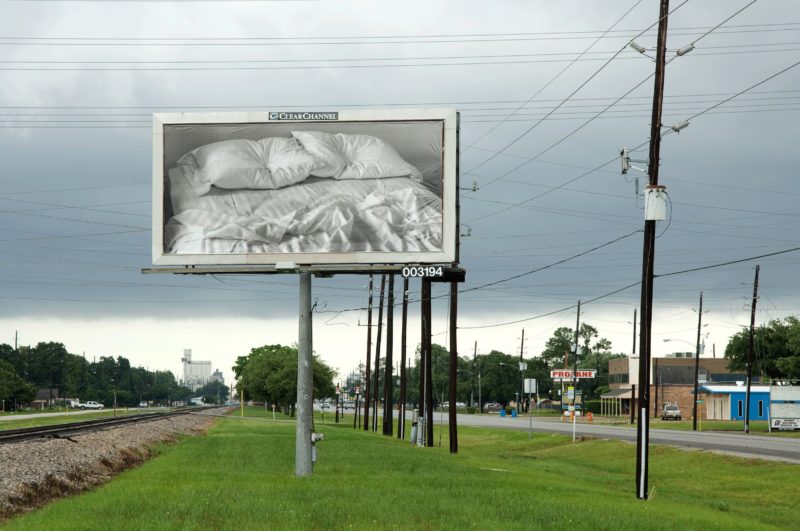 What is shows
The black and white picture was an homage to the partner of González-Torres, known as Ross, who passed away from AIDS complications in 1991.
Between February 20 and March 18 of 1991, González-Torres mounted the image on 24 billboards to honor the day his love passed away. The elegies, spread all over Manhattan, engaged a ghostly realm between art and advertising, noiselessly present in a public place usually reserved for commercialized messages.
No clarification accompanied the monochrome picture of an unmade double bed, as if it was an ad. The dents in the pillows and the rumpled sheets declared both the absence and presence of bodies.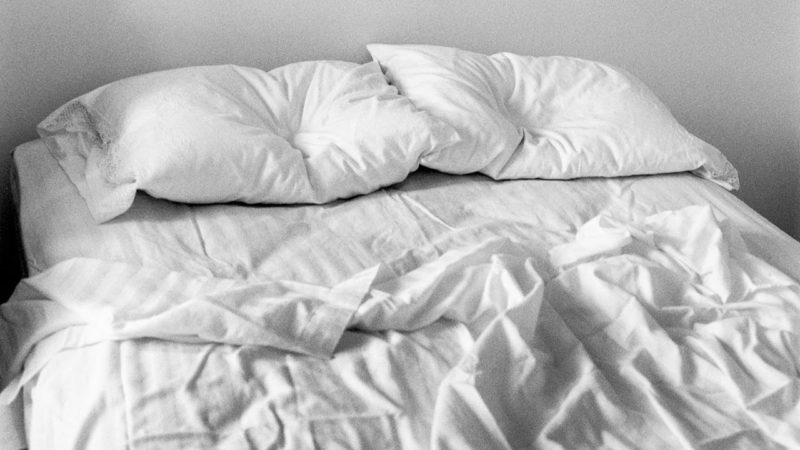 Analysis
This jarring billboard of an empty bed recaps viewers about the tangible truth of loss, of the literal and metaphorical depressions a person makes in their lifetime. Felix González-Torres openly asked, what happens after the AIDS disease? What occurs when loved ones leave their dresses in the closet, with the imprint of their head still on their pillow?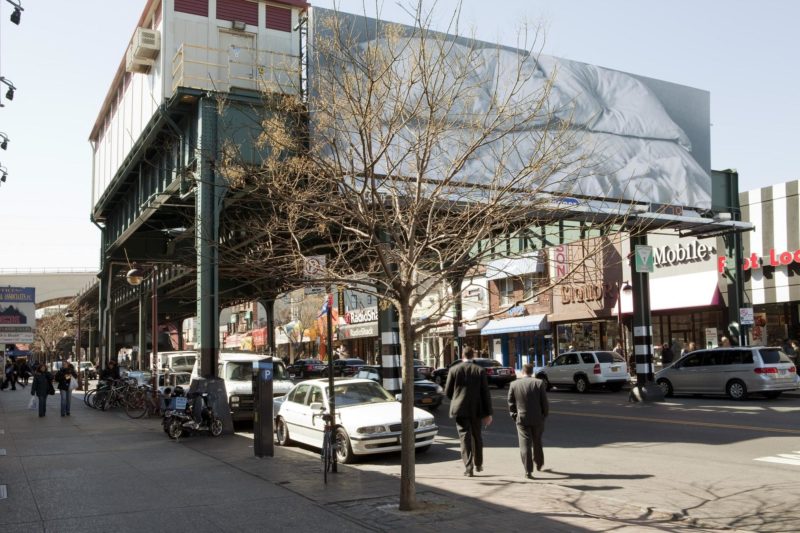 González-Torres desired those on the streets battling AIDS to rally not only for those who have been impacted but also for those who have been left behind. He asked the world to look beyond the moment and see the often devastating situations created for those who saw their friends and loved ones pass away.
The number 24 memorializes the date that Ross died. The bed in Untitled is a spot of conflict, an emotional reminder of both the lost company and the following seclusion. In the early 1990s, the HIV/AIDS crisis was at an all-time high, and the bed in Untitled was a symbolic depiction of the crisis.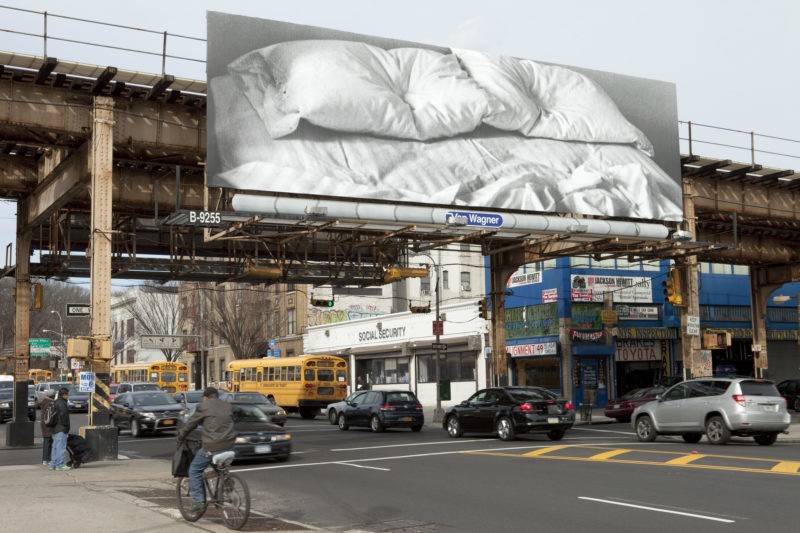 Other presentations
Almost 30 years after the original presentation, the billboards have been installed in various cities across the globe. In 2013, 12 billboards of Felix-Gonzalez were displayed all over the state of New Jersey. This was part of an outdoor-only exhibition prearranged by the Princeton University Art Museum.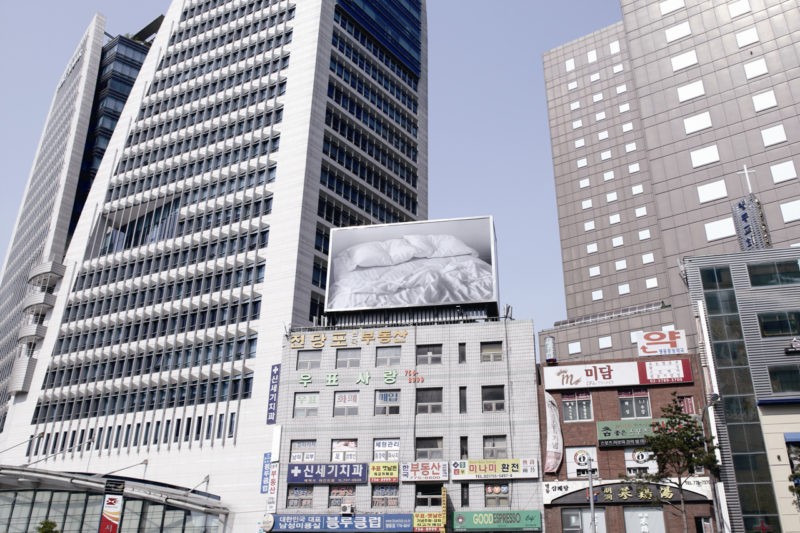 Coinciding with an exhibition at Plateau, Seoul in 2012, a total of 6 billboards were displayed throughout the city.
Typically, the works stayed unlabeled, tempting passersby of all backgrounds to stop and consider the artworks with no guarantee of discovering their definitive source or meaning. Therefore González-Torres, even in death, ties the space between art and life.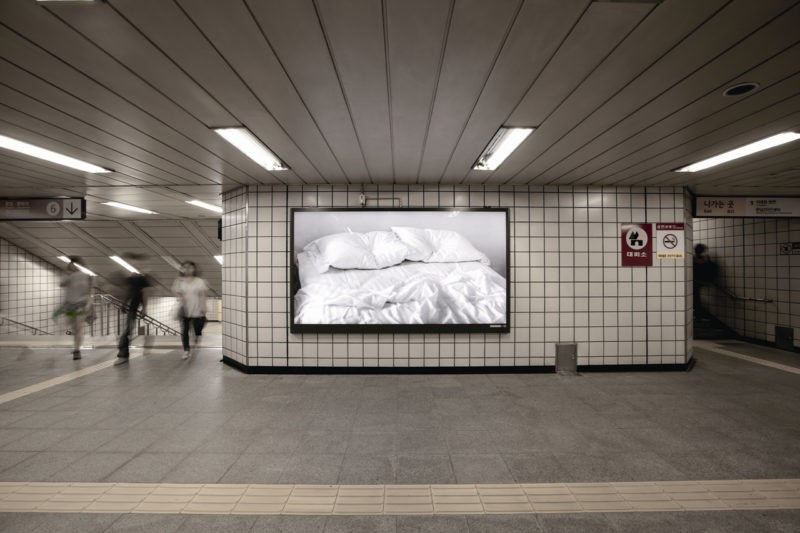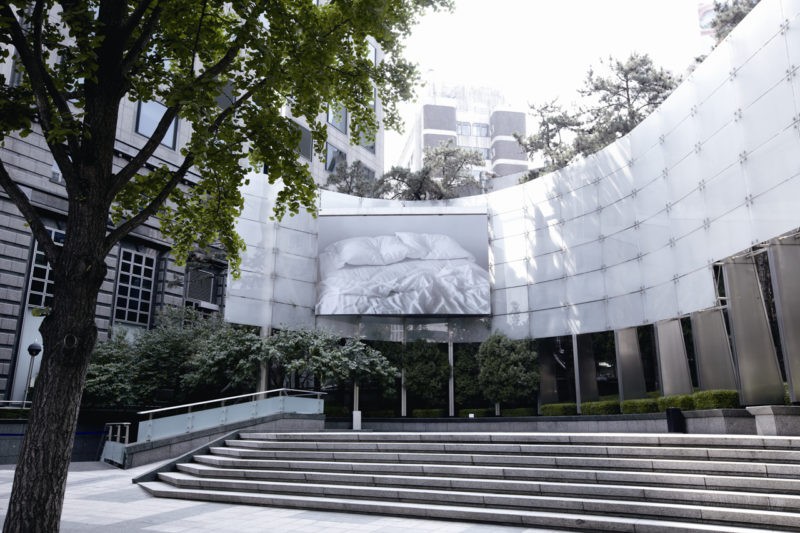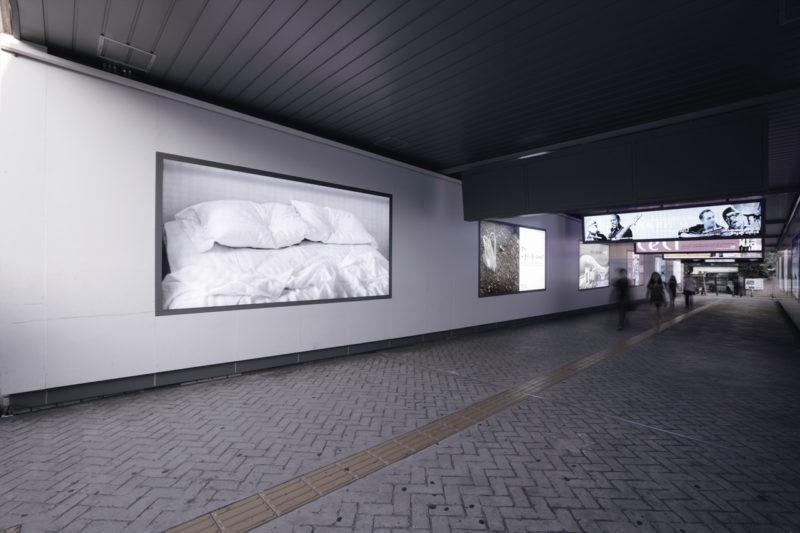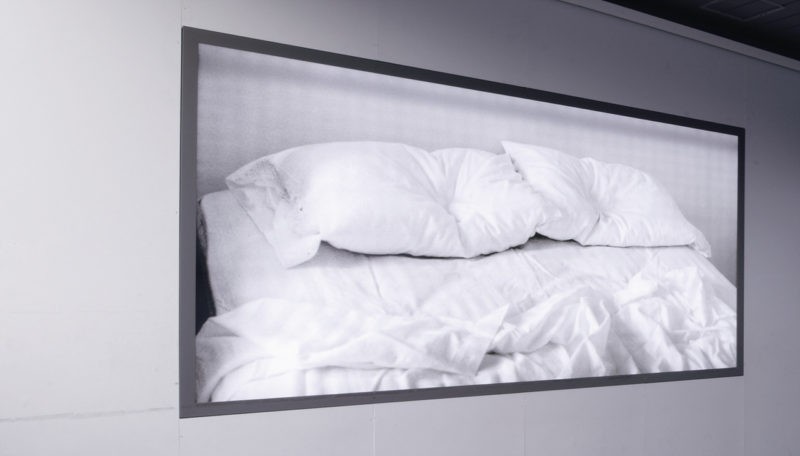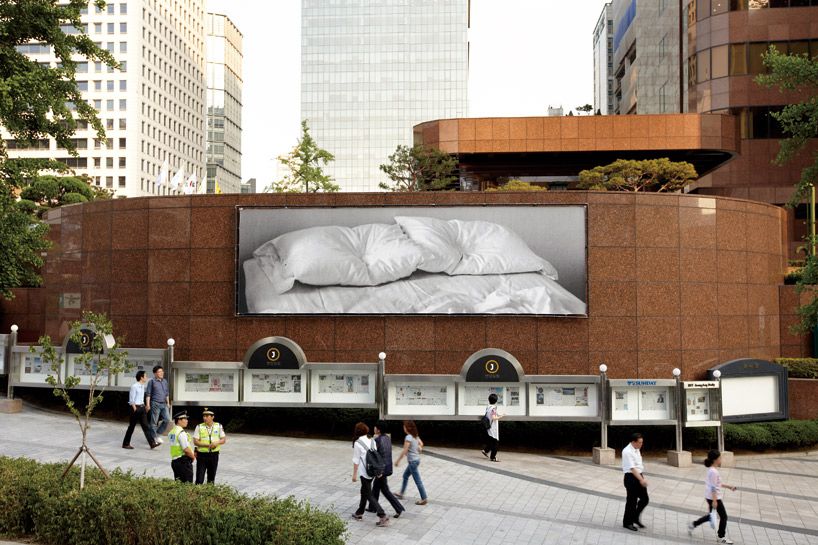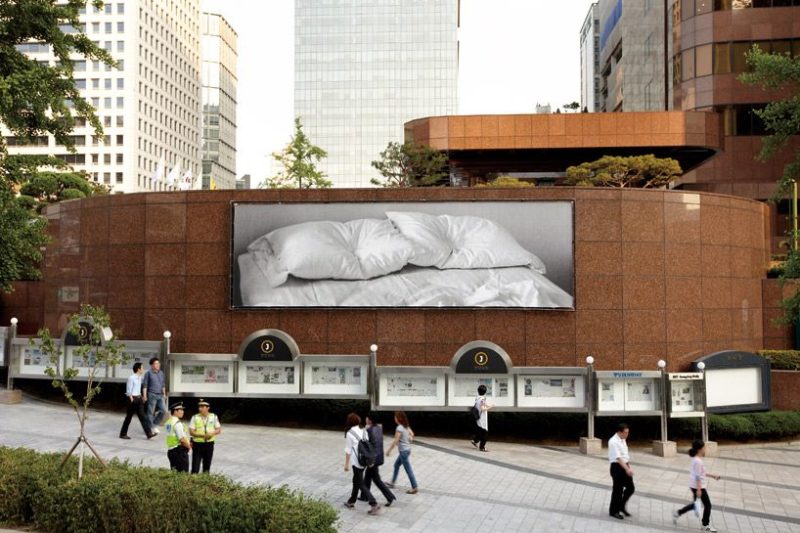 Conclusion
In Untitled (1991), an image of an unmade bed having two pillows with bodily indentations was placed around different places on New York City billboards. The image of the empty bed is as innocent as it is haunting, showing images of rest, wish, death, and loneliness. The comfort and intimacy of a bedroom are substituted with a sense of loneliness, with the tracks of the absent bodies still lingering.
The content of the photograph itself is very personal as it is the bed that Gonzales shared with his lover (also the prey of AIDS), Ross Laycock. In a subtle, very poetic trope recalling playwright Bertolt Brecht, González-Torres engaged the public space of a large city to show his intimate life, and by doing this, he challenged norms and customs held as mainstream.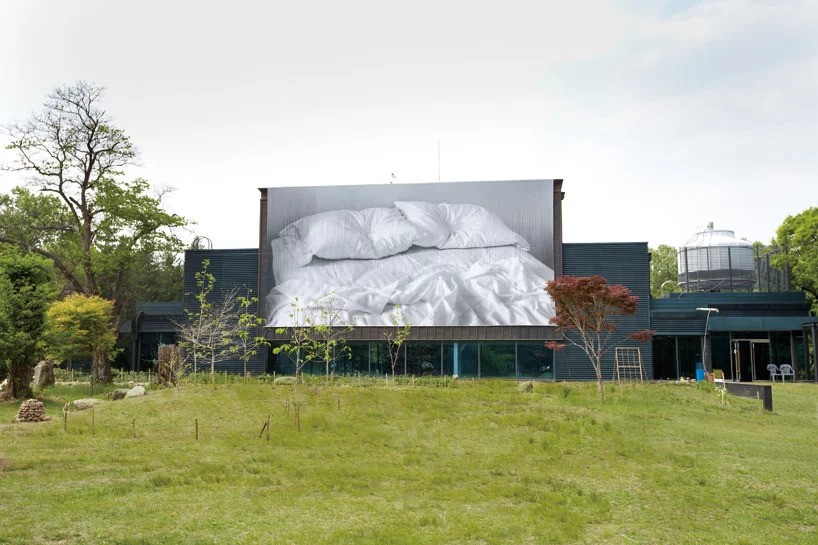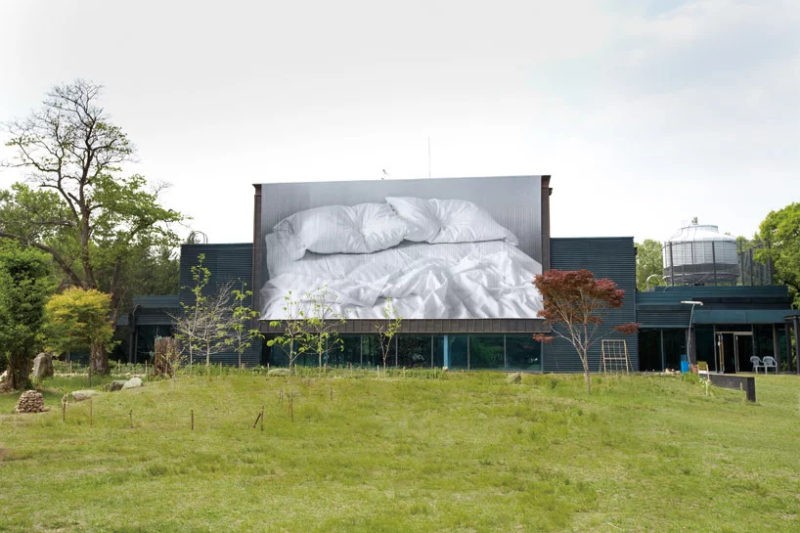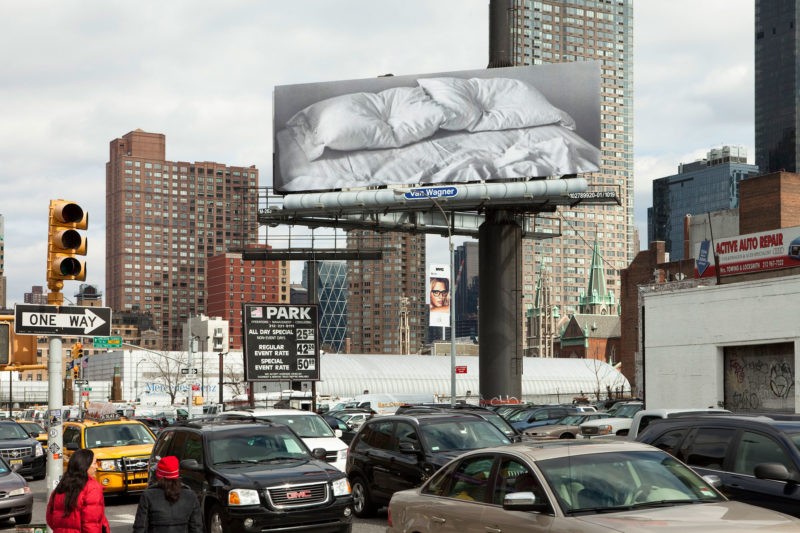 The unmade bed of the two gay lovers was in the public domain; both persons would ultimately die of AIDS, yet homophobia and apathy were rampant in the majority of Western society.
The piece stays unresolved, alluring the spectator in the present tense to be an active thinker. It shows the love, death, separation of loved ones when they passed away. Untitled is provoking, still beautifully confrontational.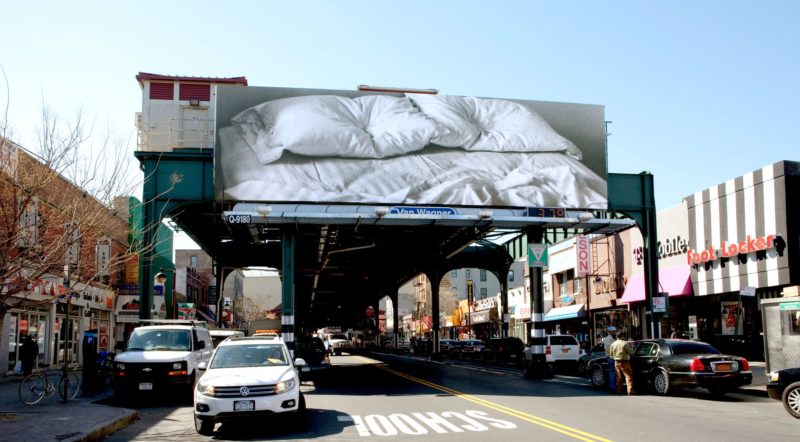 More by Felix Gonzalez-Torres
Footnotes