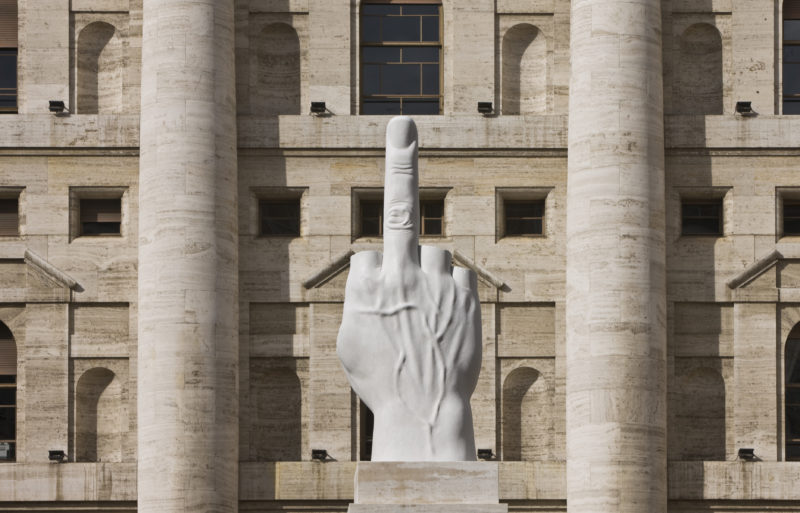 "Officially, its name is L.O.V.E. – so it stands for love – but everyone can read between the lines and take away the message they see for themselves."
– Maurizio Cattelan
Introduction
If you stroll into Milan's Piazza degli Affari, you are bound to feast your eyes on a shocking sight: A 4 to 5 meters high marble sculpture of a veiny hand giving its beholders the middle finger. The middle finger is placed on a 7 m base. The display of the fascist salute has a twist though, all the other fingers have been chopped off to leave the middle finger, considered an obscene, offensive gesture. The sculpture by Maurizio Cattelan is right in front of the fascist-styled Palazzo Mezzanotte, the Italian stock exchange building. To many people, it seems to flip it off.
The meaning of L.O.V.E.
While you may think this is the case, there is more than meets the eye. The sculpture's name, L.O.V.E. is officially an acronym standing for liberta, odio, vendetta, and eternita, translated to 'freedom, hate, revenge, and eternity.' Therefore while at first glance the hand flips you (and the stock exchange building,) a closer look shows you the severed fingers, after which the initial fascist salute is reduced to a middle finger, an attack on fascism. However, it does elicit a lot of giggles from people visiting Milan who pose for photos with it.
Location
Piazza degli Affari
20123 Milano MI
Italy
The story behind it
While Maurizio has never spilled the tea on the actual meaning of the sculpture, maintaining that one can take away whatever meaning they get from it, it is however not lost on art enthusiasts that the sculpture created in 2010 was commissioned after 2008 when the economic crisis struck the whole of Europe and Italy in particular. One can only imagine that it sends a giant 'f..ck you' to the financial world at Milan's Piazza delgi Affari. Italy's financial sector is believed to have contributed to the recession during which Italy sank into a financial crisis.
Video of L.O.V.E.
Damage, Maurizio Cattelan, L.O.V.E., Milan
About the Artist
Maurizio Cattelan is known as the jokester of the sculpting world. He is known for his ingenious cheeky creations that are often provocative. Indeed based on this, the BBC broadcasted a documentary about his life and work, called 'The Art World's Prankster: Maurizio Cattelan.' He was born in 1960 and his satirical works are wildly polarizing, with people liking them or hating them. For example, works such as The Ninth Hour depicting Pope John Paul II being struck by a meteor or Him showing Adolf Hitler kneeling in the former Warsaw Ghetto.
Photos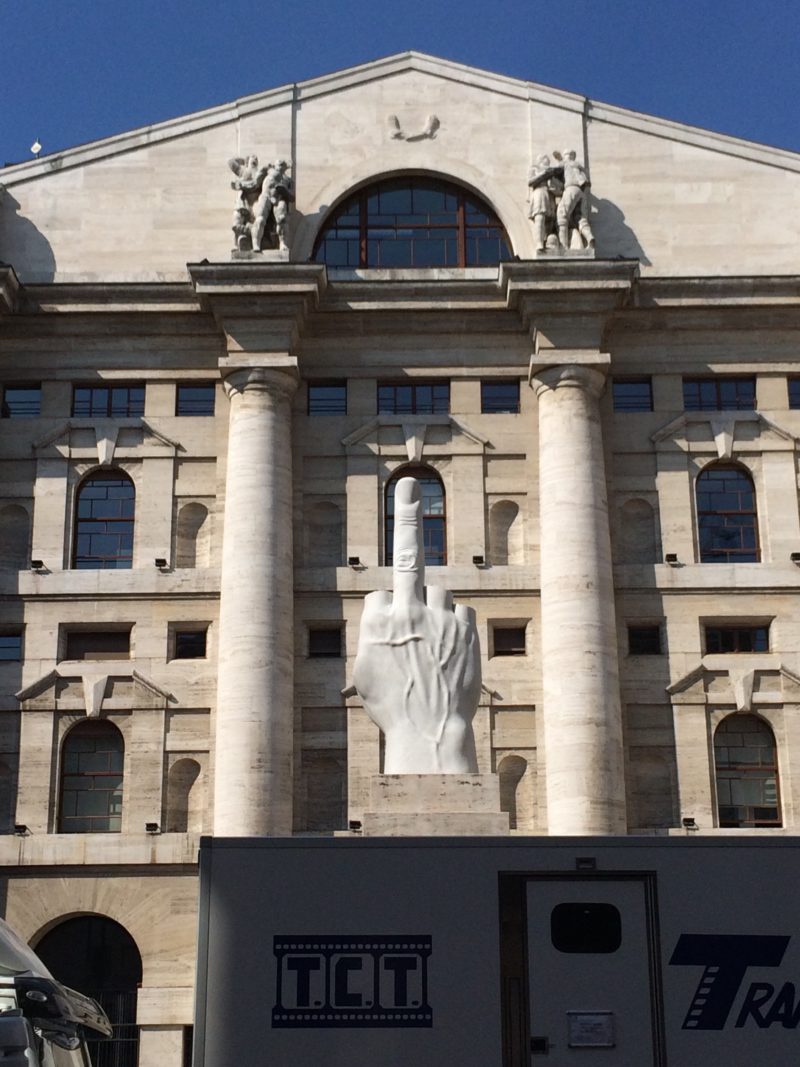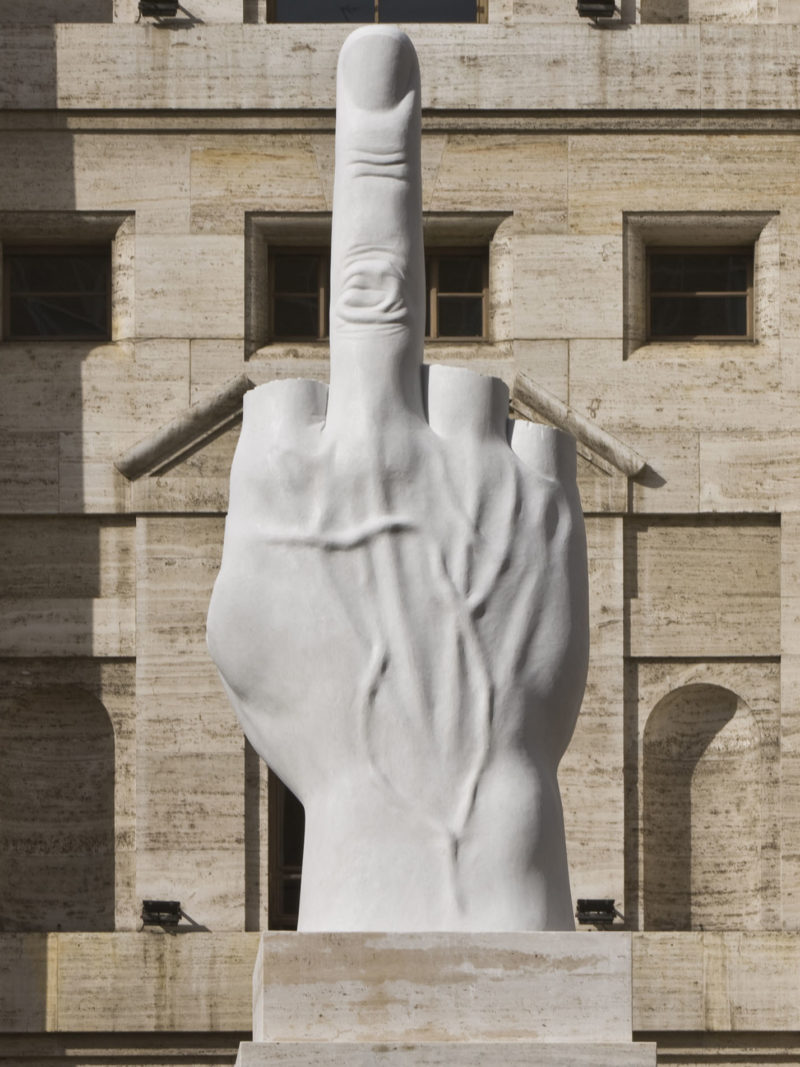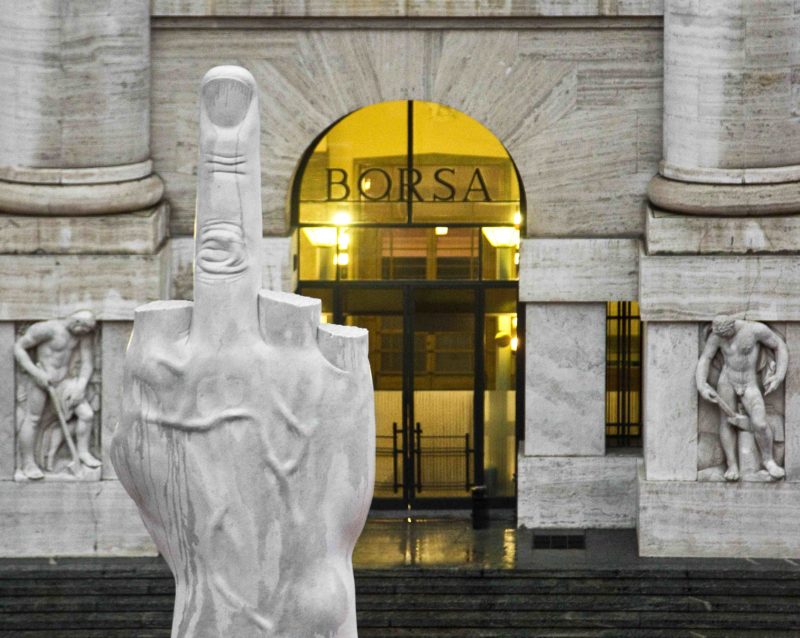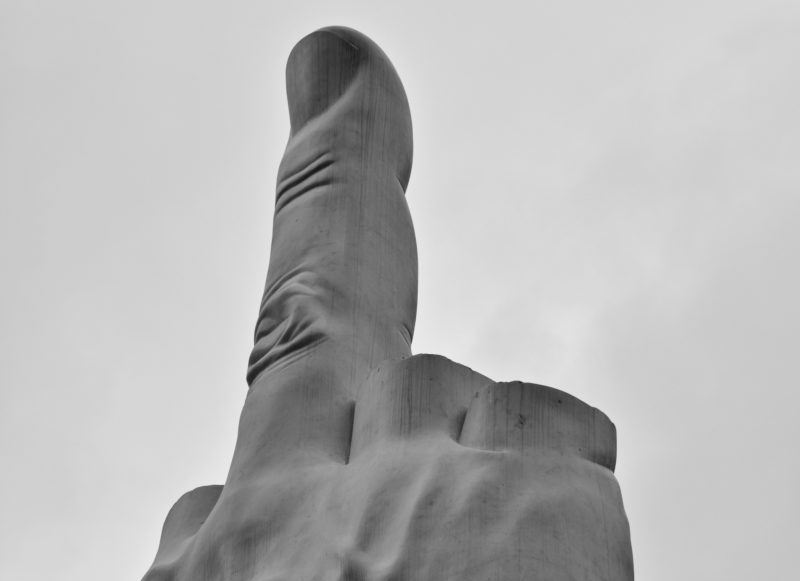 Editions
Smaller 2014 edition of L.O.V.E.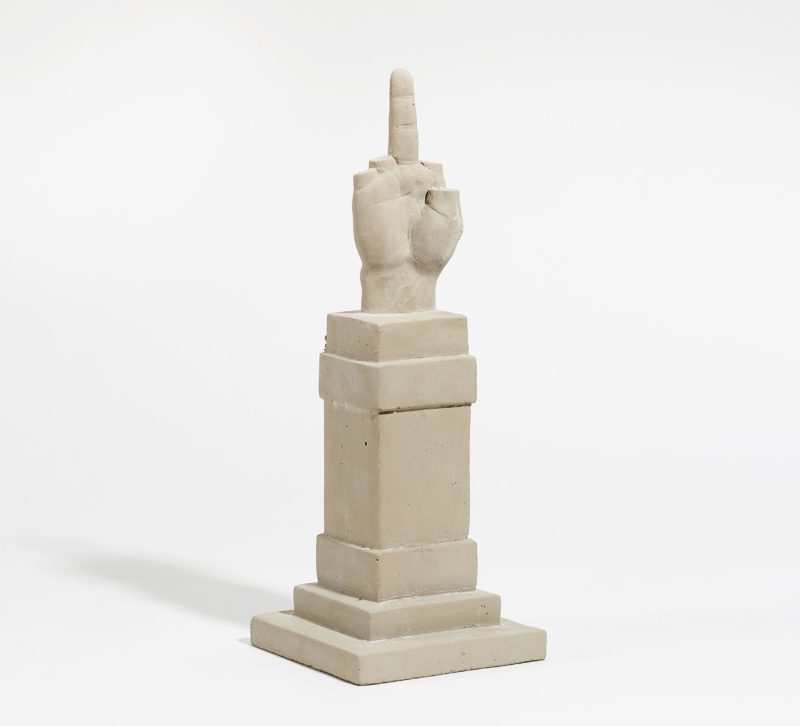 L.O.V.E. music box, 2014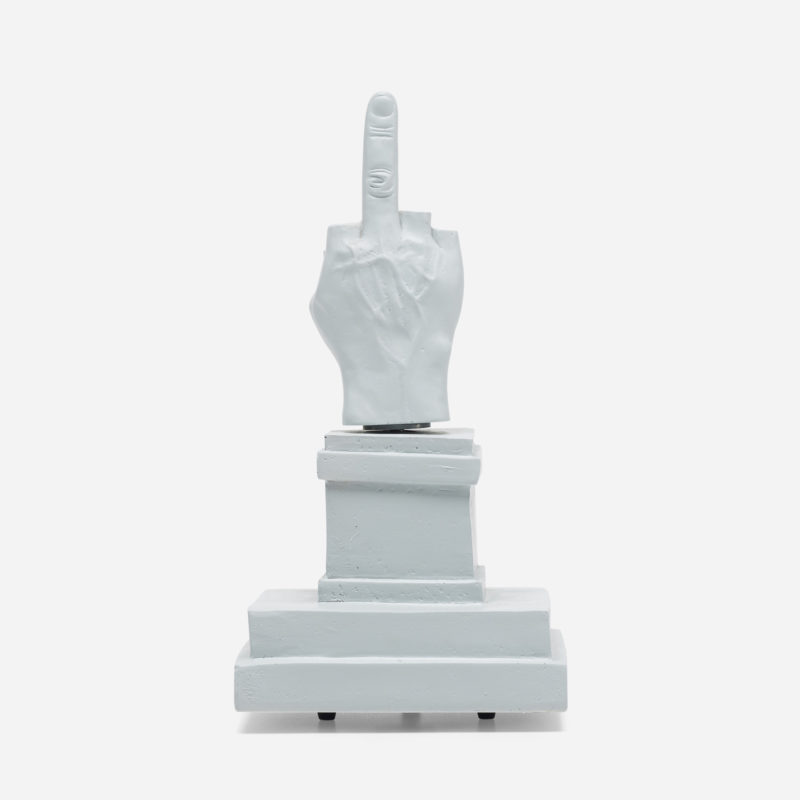 L.O.V.E. Snow Globe, 2014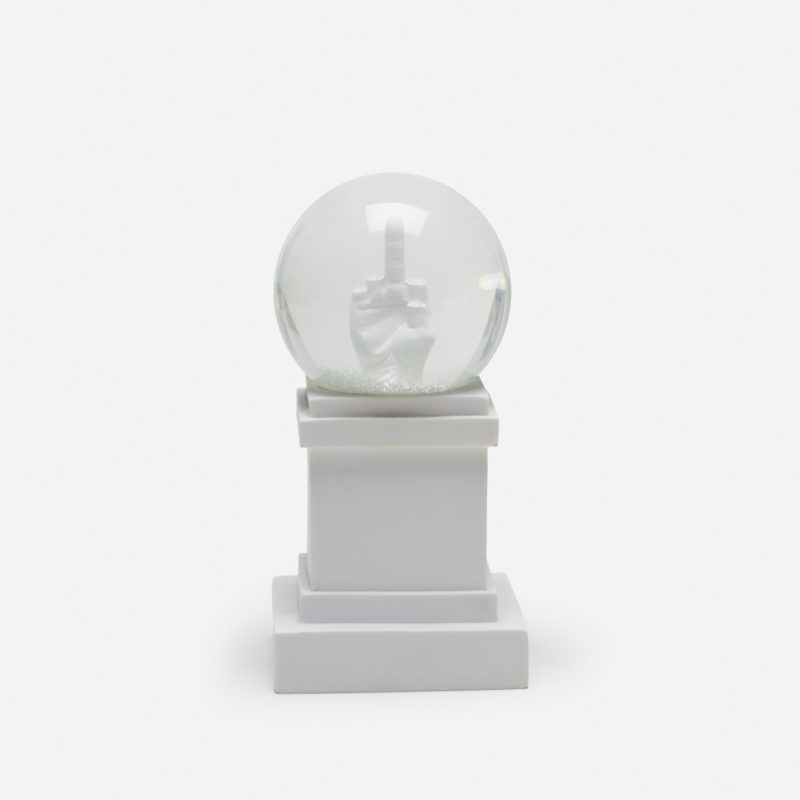 More by Maurizio Cattelan