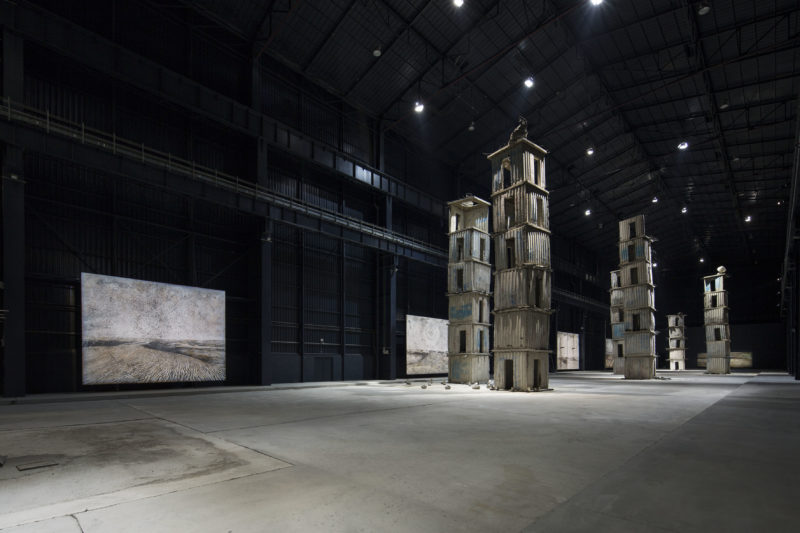 Anselm Kiefer's abandoned 200-acre studio
German artist Anselm Kiefer has long maintained a studio at Barjac in southern France, where he assembled his large sculptures and painted some of his dark, disturbing canvases. Now he has abandoned the site, with the wish that it be allowed to "revert to nature." People exploring the site have been struck by these towers, made of concrete slabs held rather tenuously together with steel cables and iron bars.
The Seven Heavenly Palaces installed in Milan
The Seven Heavenly Palaces was a site-specific installation, created for HangarBicocca in Milan, Italy, in 2004. This installation turned out to be one of Anselm Kiefer's most important works today. Commissioned originally in 2004 as a temporary piece, The Seven Heavenly Palaces was transformed into a permanent installation to the delight of many Italians and art lovers. As soon as it was turned into a permanent fixture, the installation immediately revealed itself to become an irreplaceable component of Milan's collective imagination.
The 2004 towers consisted of a stratification of structural components created from reinforced lead and concrete. They were designed to symbolize the mystical experience of ascension through the seven levels of human spirituality. Over the past few years, the installation underwent a series of changes that obviously altered its original orientation, use, likability and flooring. However, in 2015, five new components were added under Vicente Todolí's guidance.
Video: Anselm Kiefer's studio at Barjac
How the work developed from 2004 to 2015
In September 2015, Pirelli HangarBicocca unveiled Anselm Kiefer's up-to-date installation. The display was an expansion of the original Seven Heavenly Palaces. Alongside the seven towers, five large-format paintings made between 2009 and 2013 were added to the expanded installation titled the Seven Heavenly Palaces 2004-2015. The five large paintings on display helped to significantly give new meaning to Anselm Kiefer's work of art.
The five added paintings
The five paintings that make up the new collection include Jaipur, 2009, two pieces named ette obscure clarté qui tombe des étoiles, 2011, Alchemie, 2012, as well as Die Deutsche Heilslinie, 2012-2013. Anselm created these new but complementary works that refer to some of the themes already present in The Seven Heavenly Palaces such as the architectural creations of the past observed as man's effort to ascend to the divine, with each of the constellations signified using astronomical numbering. The five paintings added to the collection also help enhance several considerations that are key to Anselm Kiefer's poetic vision, including man's relationship with nature and orientations to the history of ideas and Western viewpoints.
About Anselm Kiefer
Anselm Kiefer was born in 1945 in a small town known as Donaueschingen in Germany. Anselm's first-ever exhibition was held in 1969 at the Kunstverein in Hannover, but he has since exhibited his works in some of the leading global art spaces. The international institutions have put on solo and retrospective exhibitions of his work include the Philadelphia Museum of Art, The Hirshhorn Museum and Sculpture Garden, the San Francisco Museum of Modern Art, MOCA, Los Angeles, and MoMA, New York and many more.
Artworks
Paintings at Pirelli HangarBicocca, Milan, 2015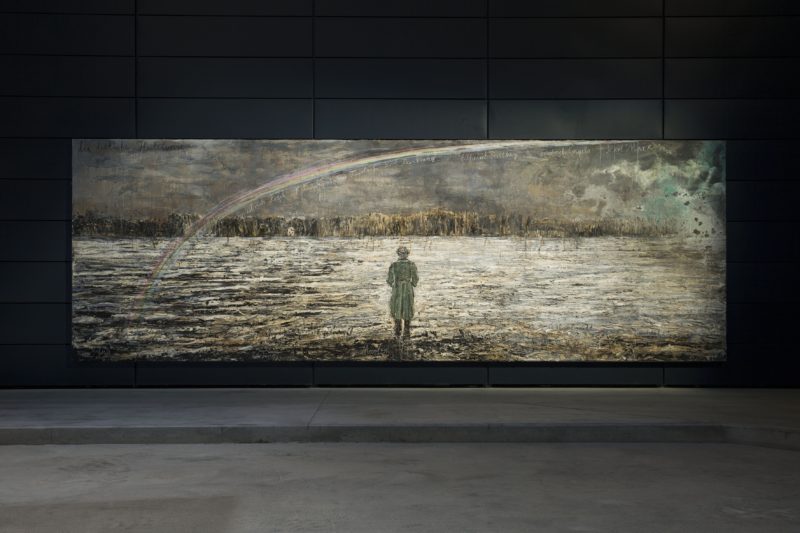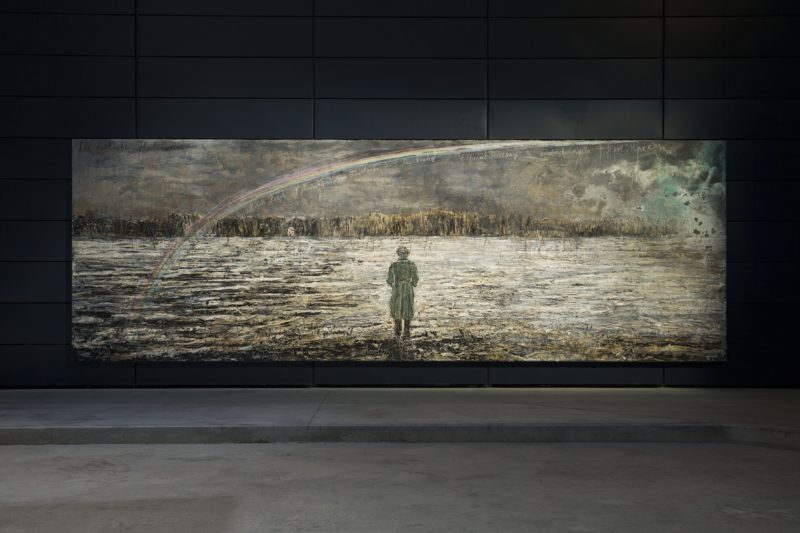 Tower at the Grand Palais, Paris, 2007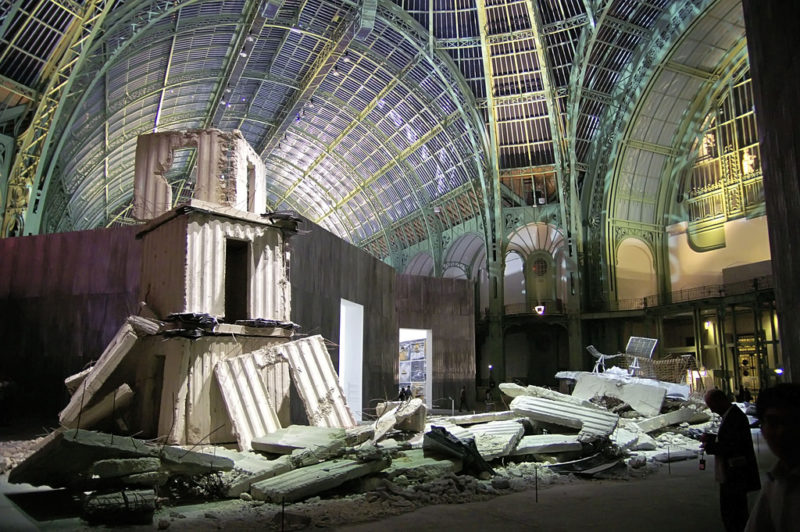 Kiefer's former studio, Barjac, France
Towers at Kiefer's former studio in Barjac, France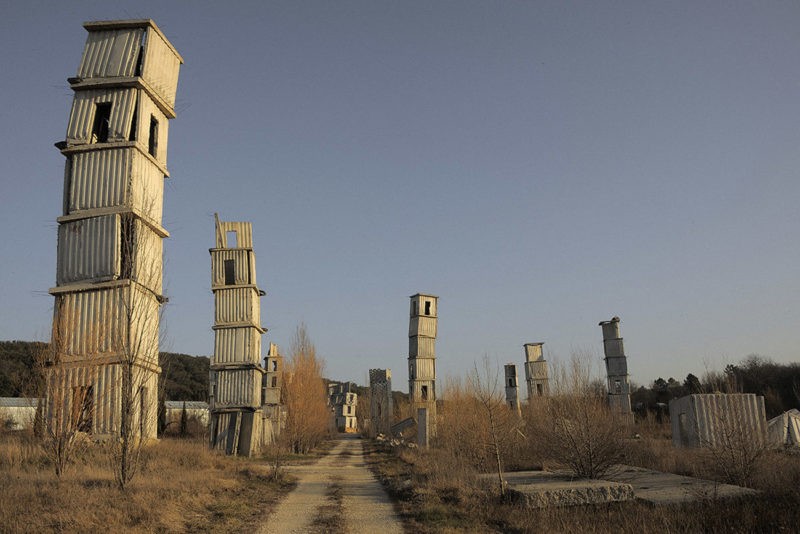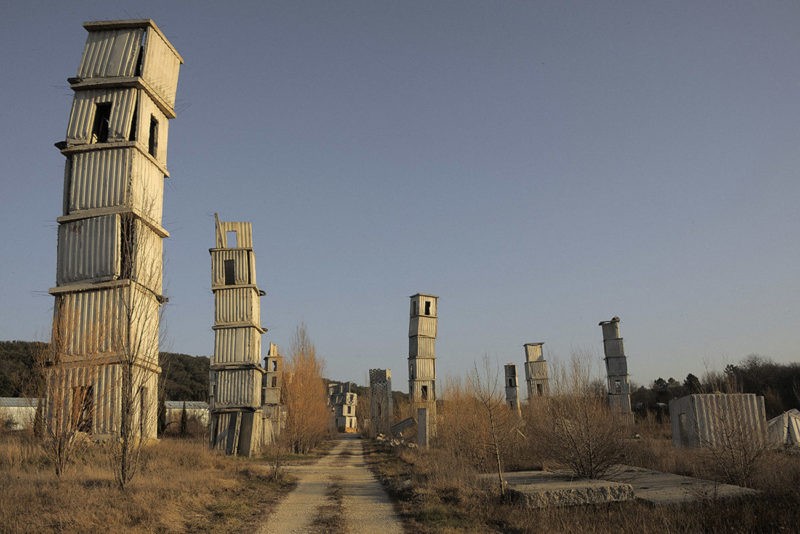 Location of Kiefer's former studio in Barjac, France
More
More by Anselm Kiefer
More HangarBicocca exhibitions