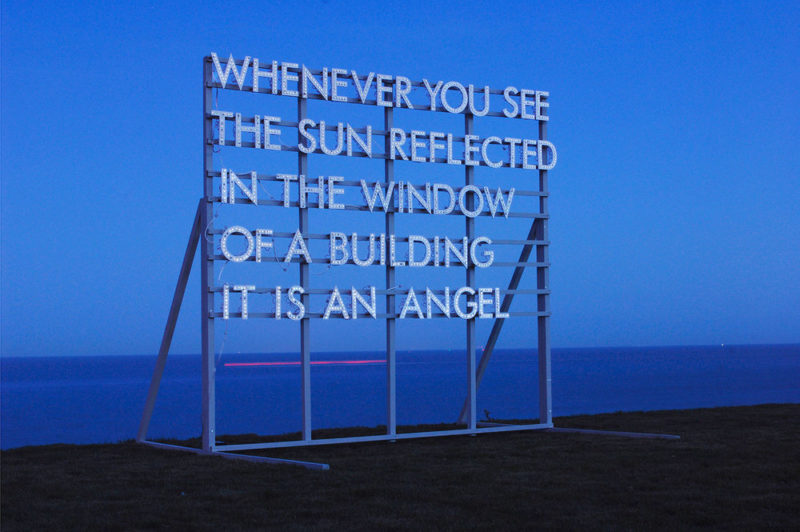 About Robert Montgomery
Robert Montgomery is a Scottish/British artist, poet, and sculptor famous for his site-specific billboards that are created from light and text, and also fire poems. Montgomery is also the associate publisher of Dazed & Confused.
His works border melancholic post-situationist tradition. The artist believes that art should be taken out of galleries and be placed in wide public spaces to be viewed by everyone. This explains why most of his works are installed in public and are mainly white text on a black background on billboards.
What motivates Montgomery?
In his interview by Dr. James Fox1 of Who's Afraid of Conceptual Art? in BBC Four, Robert Montgomery was asked why the use of words rather than pictures and images appealed to him, and he answered:
I think there is a certain slowness to words. I think we probably live in an age of accelerated image and we are bombarded with hundreds of images a day. In that context, words can be a moment of quiet or pause. "The point of art touches the hearts of strangers, without the trouble of ever having to meet them. But, if you can touch their hearts from a distance and help a little bit from your quiet studio, then it is very nice.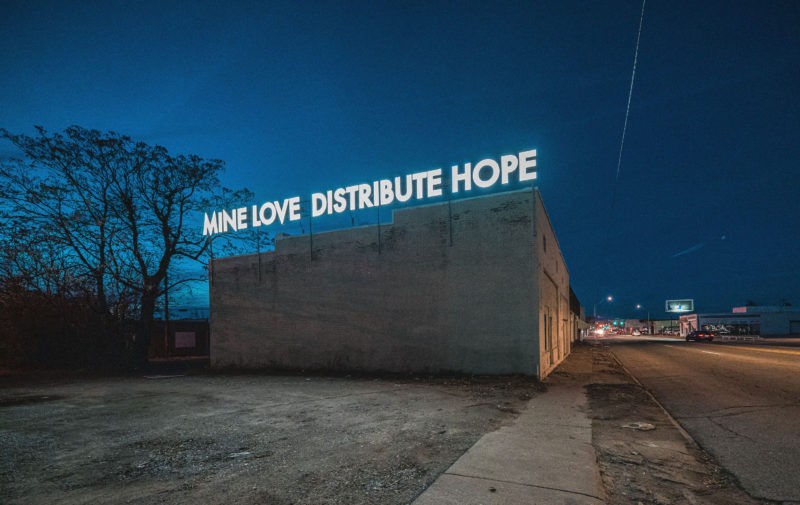 Recurring themes & techniques
Montgomery's works addressed universal themes, mainly human kindness and the power of love, with a message created in sparse language and attention-grabbing images.
The artist's works were categorized into billboard pieces, sunlight pieces, fire poems, watercolors, and wood panels. Montgomery billboards are typically poetic texts with a strong contrast of black background and white lettering. The work will most often be installed in advertising spots, which has landed him in trouble a few times.
Notable works
His notable works include: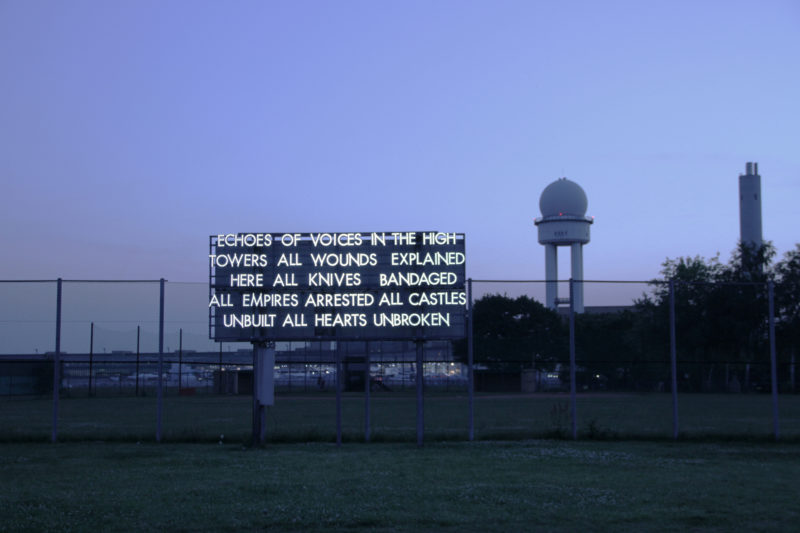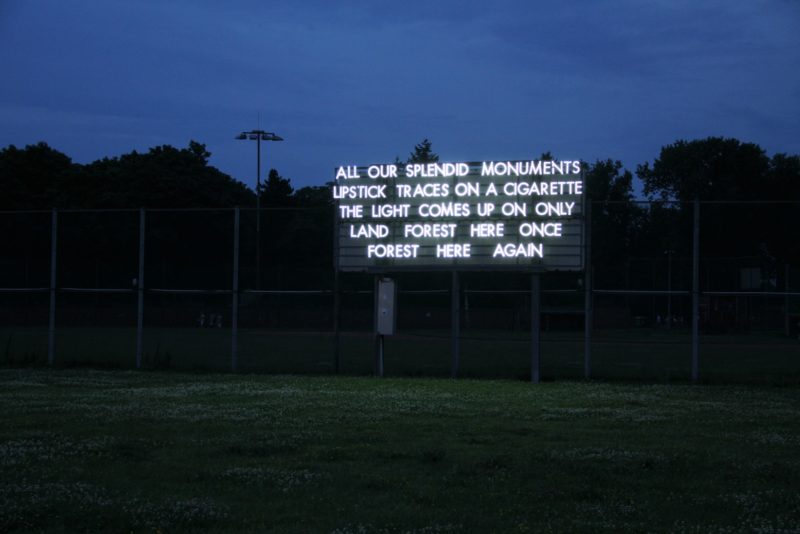 His work in public space
In an interview with Dazed2 when asked why he targets advertising spots he said:
They know it is not advertising, and it is not graffiti either and they do not need art history knowledge to read it. I'm super-interested in the ordinary person at the bus stop getting on the bus to their job every day and suddenly and suddenly seeing this weird text. I'm interested in reaching those people. They are my primary audience.

Most of the artist's billboards are installed in unauthorized spaces, and for this reason, they have to do it at night. Robert Montgomery has installed his billboards in numerous places, including Tempelhof airfield in Berlin, the garden of Louvre, on bridges and railway line bridges, and busy intersections in cities. With his works, many of his supporters think of him as an activist performance artist who uses his skills to critique capitalism.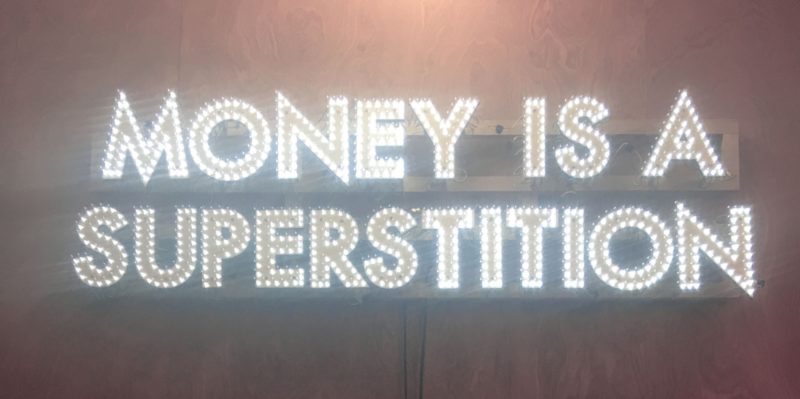 Is his work vandalism?
Because of his billboards, Montgomery has been called a vandal many times. But by putting poetry in the eyes of the public, he hopes to bring discourse to everyone.
I am interested in Roland Barthes's3 idea that mythology is essentially a type of speech, and that speech defines a culture. Poetry can define the dominant languages we have in culture – and now, those languages are advertising and the news media.
Video: Talk by Robert Montgomery: Art belongs in the street
Art belogs in the Street - ROBERT MONTGOMERY - The Festival of Dangerous Ideas
How Montgomery started out
Robert Montgomery began his billboard takeovers in 2004 in his home town of Shoreditch, and after crisscrossing the world, he went back to where it all began.
About the billboards in Shoreditch, Robert Montgomery said:
I started doing billboard works in Shoreditch in 2014 as my own protest against the Iraq War, and doing billboards in Shoreditch formed the backbone of my work throughout the 2000s. I no longer live in the neighborhood. It is too expensive for artists now, but being invited back by Jack is thrilling as I'm getting to take over whole streets where I used to live. It is letting me work across multiple billboards and look at each street as a giant poem and experiment much more with the visual aspects of the work. I'm thinking of them as concrete poems, really with a billboard as the page and pushing the graphic elements more than I've been able to before.
Inspiration
Robert Montgomery says he was inspired by the French student protesters of May 19684, graffiti artists of East London, the philosophy of Guy Debord5, and the poetry of Philip Larkin6. In 2016, the artist became a follower of Julius Mein7 – a food and coffee retailer. The retailer usually gives customers free meals8 in exchange for an original poem in World Poetry Day.
Recognition & pop culture
Robert Montgomery's pieces have been displayed in countless galleries, notable publications, and open public collection at the Museum of Fine Arts in Houston, Texas and the Anna Jill Lupertz Gallery in the city of Berlin.
The artist's works are so popular that many of his fans use the poetry as inspirational quotes on clothes, selfies, walls, and even bodies. His art is not only displayed in physical ways. Robert Montgomery also approves a different way of propagating the message – the spreading of Instagram posts. And just like the billboards, he also mixes the written words with dramatic visual presentations. According to him, the internet is also a better medium for poetry.
Video: Robert Montgomery explains his poems
Urban Poet Robert Montgomery
Selected works
People you love, 2010
People You Love is another one of Robert Montgomery's famous and popular billboards, which had some elements of personality in it because he wrote it after losing a close friend from art school. The friend, Sean Watson, died after being hit by a car in 2004 on the Edgware Road.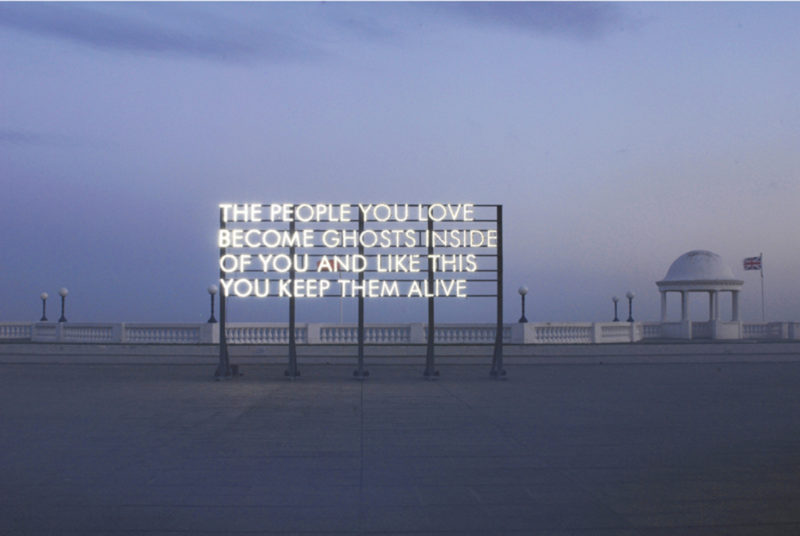 According to the artist, he had never experienced any as bad grief as his friend dying, and one night he had a dead friend in dreams and was alive, and when Montgomery woke up, he claims he was happier and felt better than the day before. Something that led him to think that "maybe this is what ghosts are, maybe ghosts are a positive thing."
Others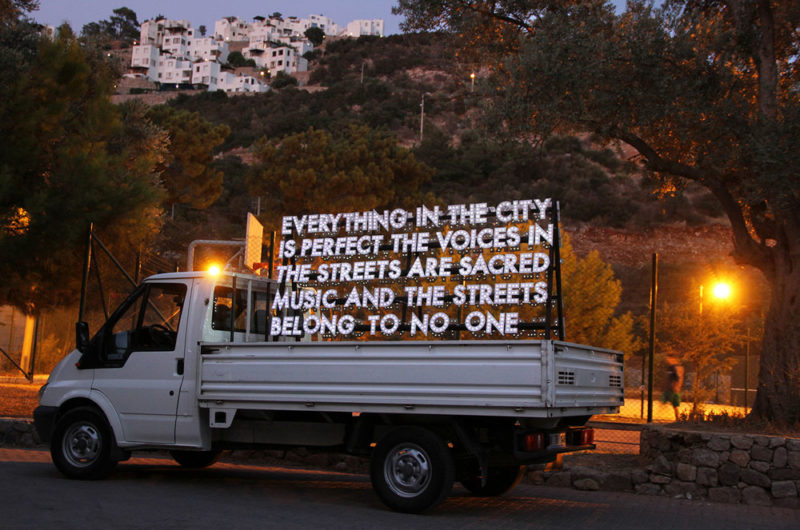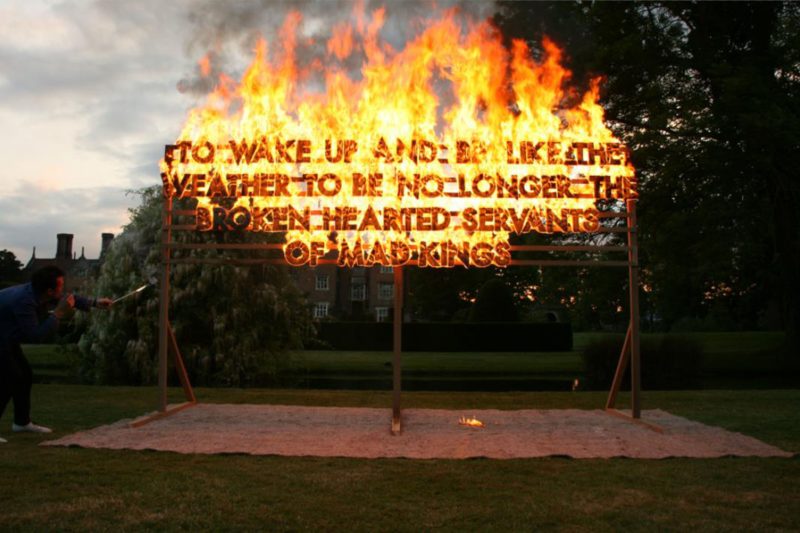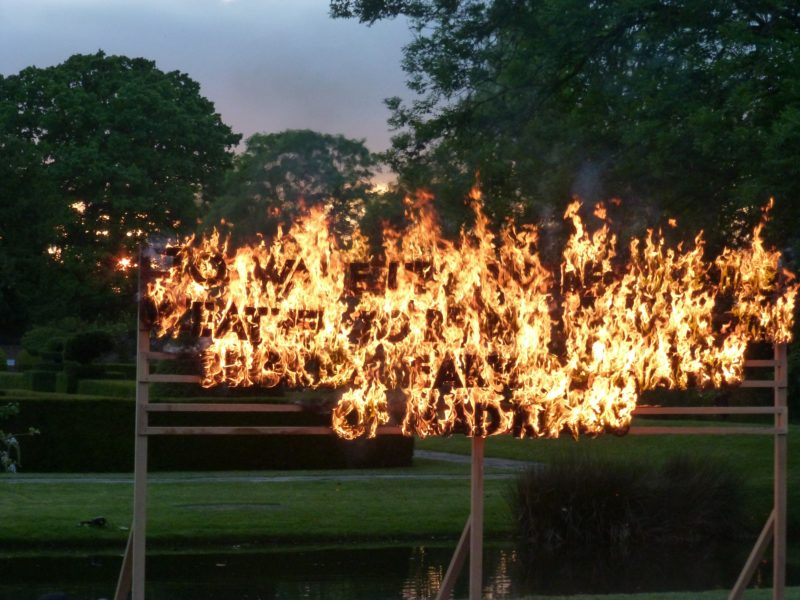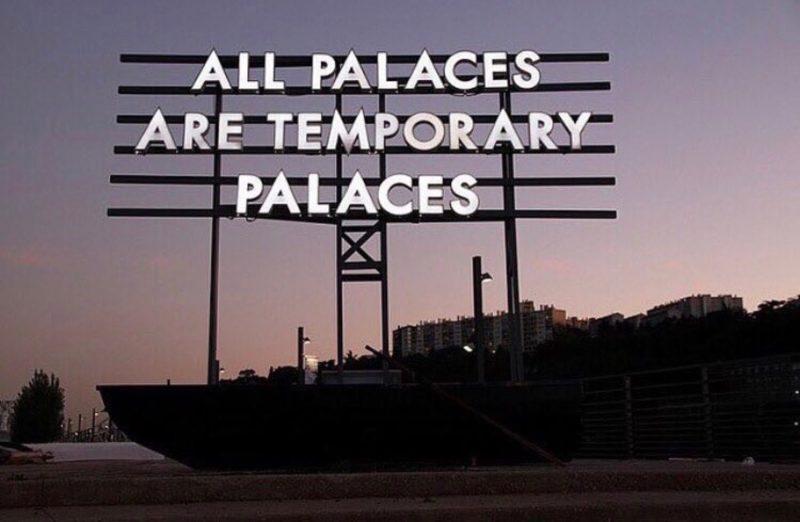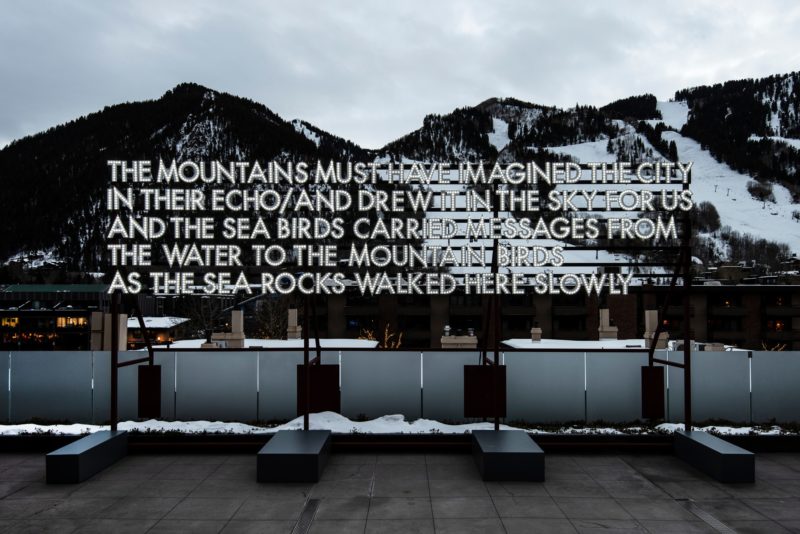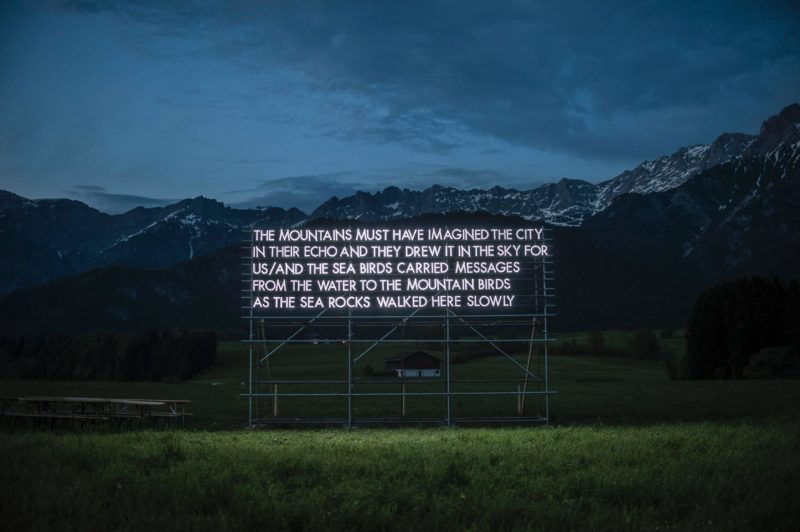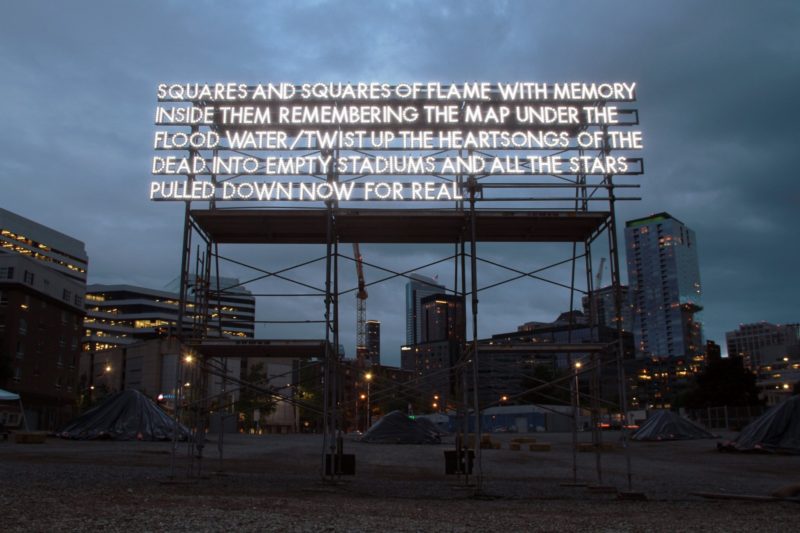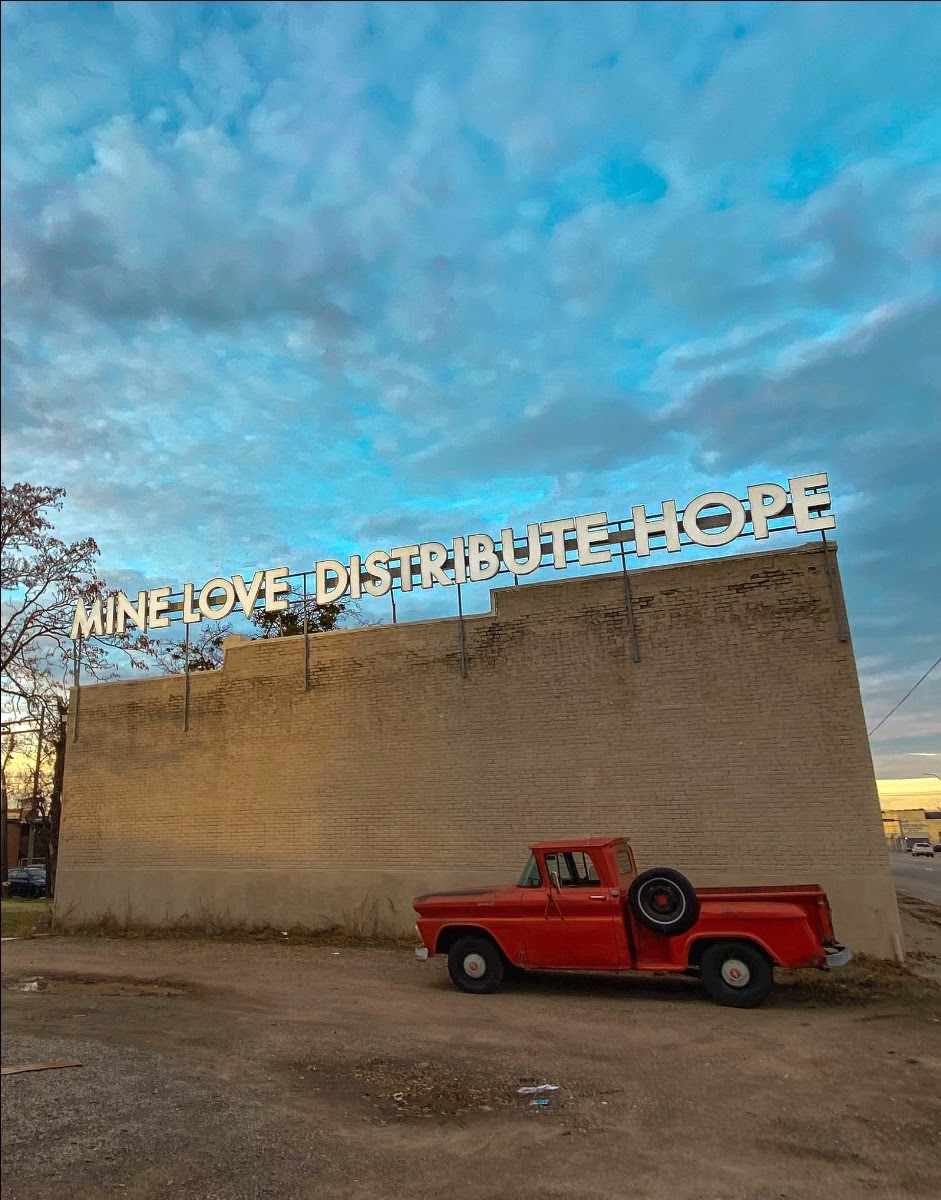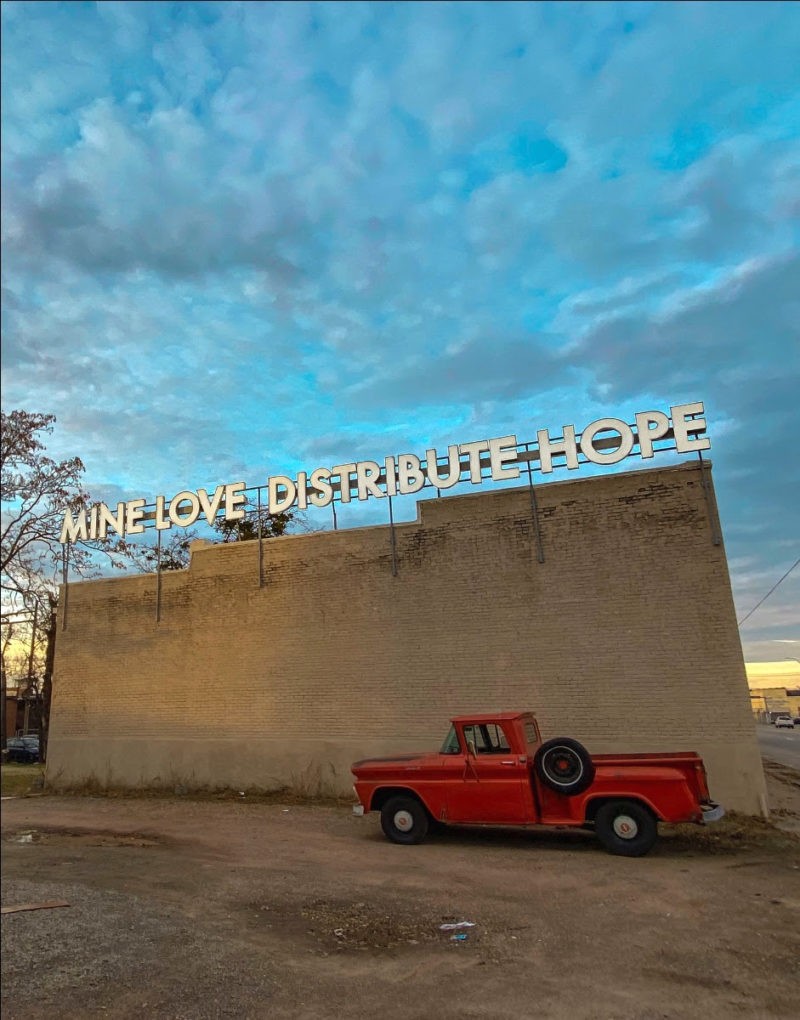 Biennale di Kochi-Muziris, India, 2012
For India's first festival of international contemporary art, the Kochi Muziris-Biennale 2012, Robert Montgomery created a poem about exile in light on the sea-facing façade of Aspinwall House which he describes as Fado music in reverse.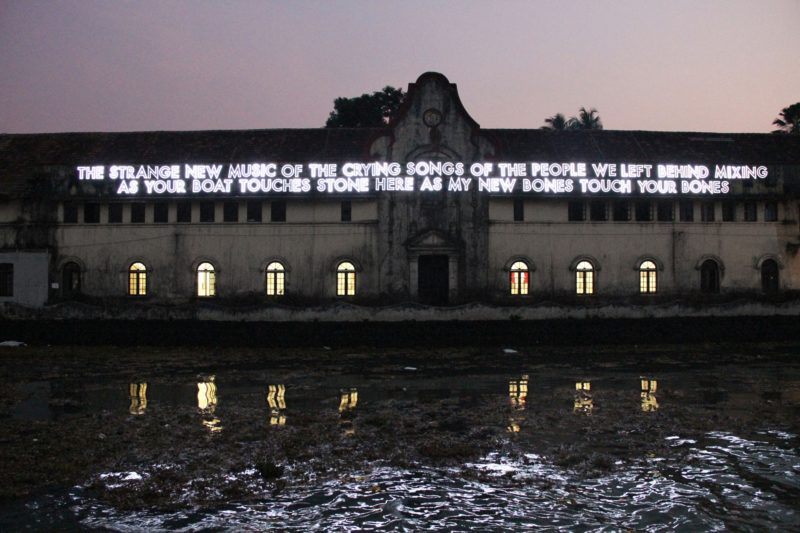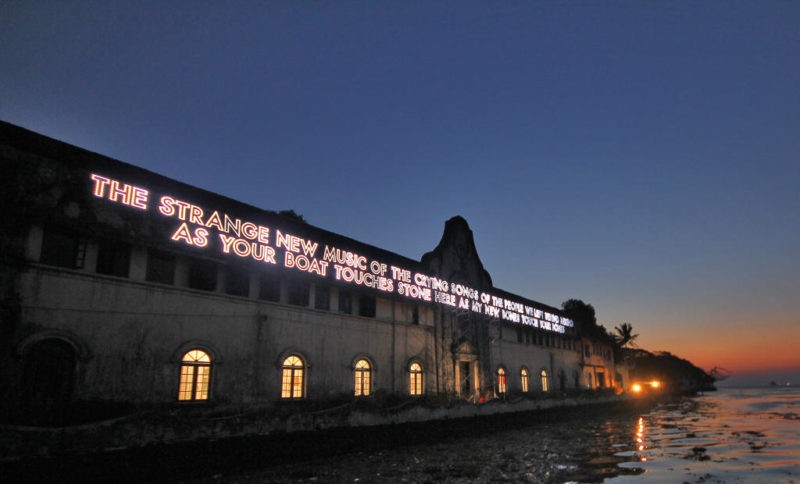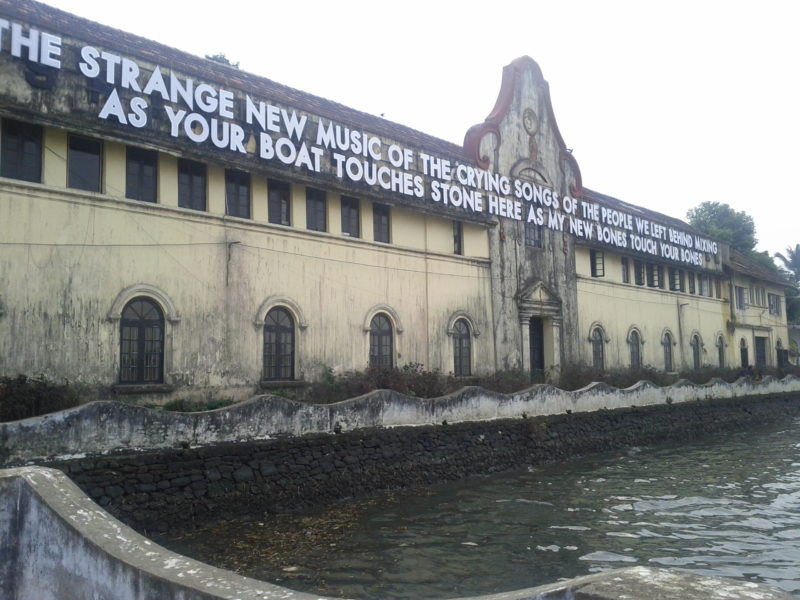 Footnotes