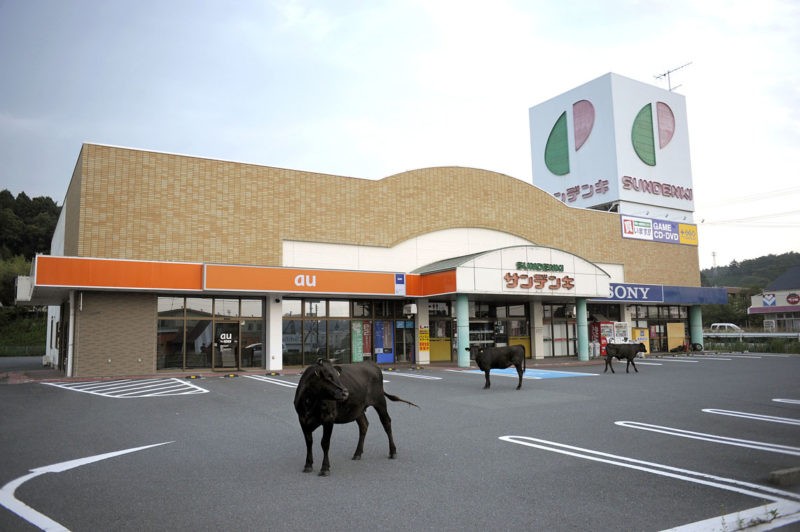 Fukushima's disaster

A day after a tsunami damaged a nuclear reactor at Fukushima in Japan on 11 March 2011, inhabitants living within 20km of the power plant were forcibly evacuated. They had to leave their personal belongings as well as their household pets and farm animals behind. Three days later, there was a hydrogen explosion at the power plant, so that it became uncertain when the evacuees could return home again.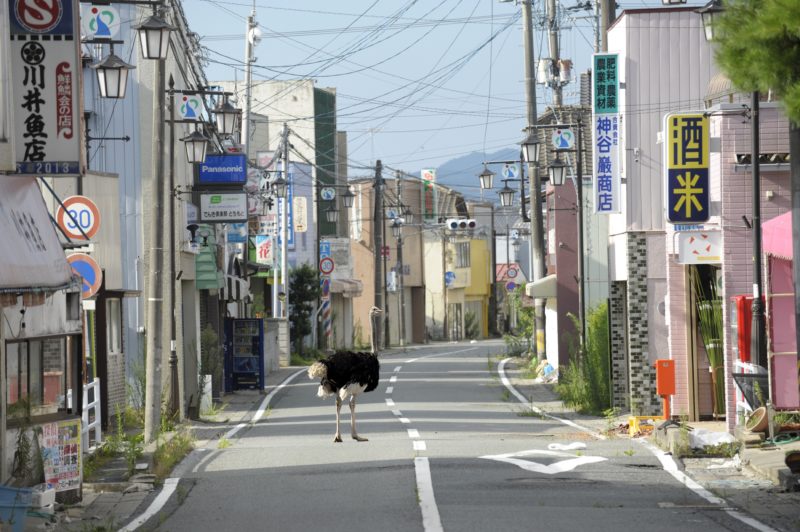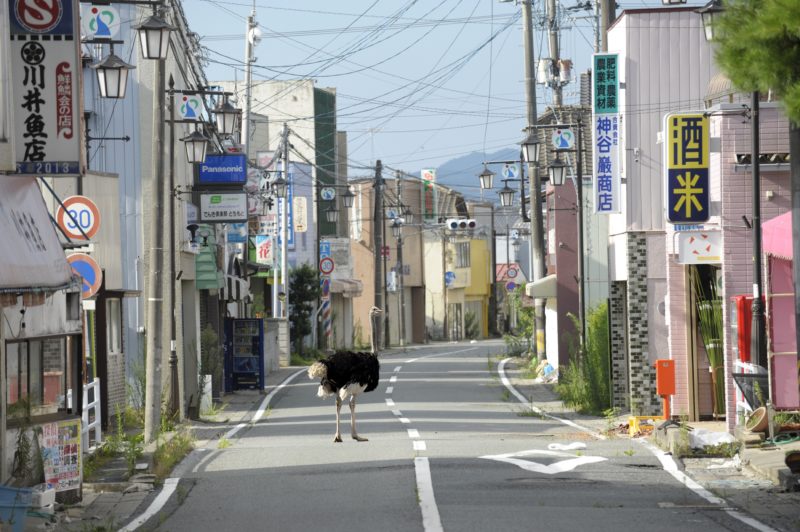 Photographer enters 'No Go' Area of Fukushima Daiichi Nuclear Power Plant
Just about two weeks later, Japanese photographer Yasusuke Ota (1958) was one of the volunteers who, at risk to his own life and carrying only animal feed and water, entered the 'No go' area stretching within 20 kilometers of the Fukushima Daiichi Nuclear Power Plant.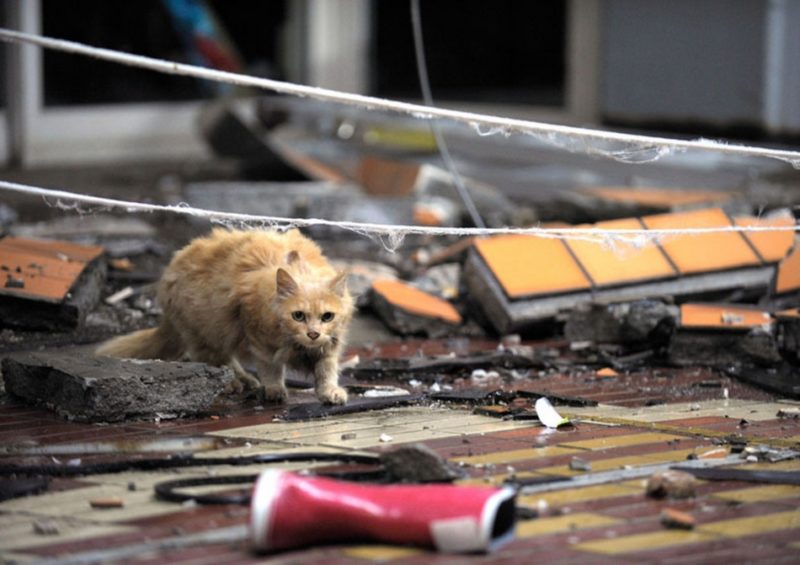 The animals of Fukushima
These volunteers had no clear idea of what they would find, but they found themselves in hell on earth: cows still locked into their stalls, in desperate need of food and water. Other animals could free themselves but got stuck in bogs and ditches, situations from which they could not possibly save themselves.
Pets had died at their posts waiting for their owners to return or had died of hunger because they were chained to their kennel or trapped indoors. Other animals survived by eating whatever presented itself. Still, 18 months later, they were patiently and innocently waiting for owners who would not be able to return.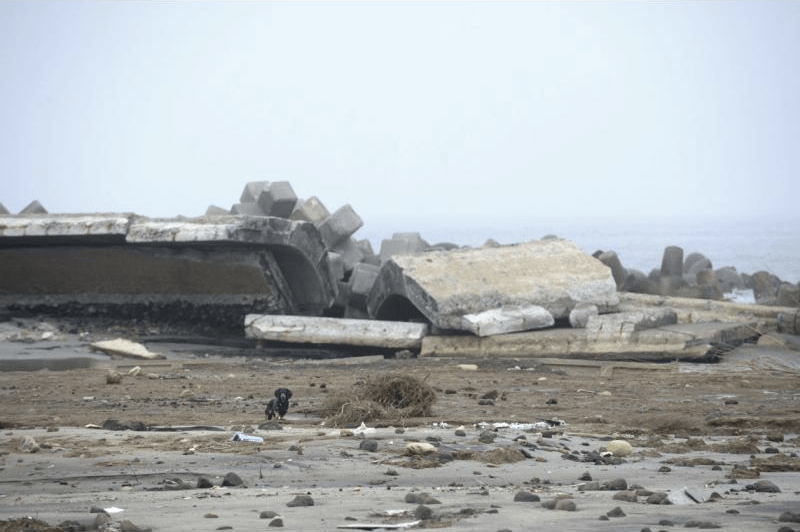 What really happened
Two books have since been published of the photographs Yasusuke Ota took in Fukushima for about one year. Ota wrote1:
This tragedy was, for some reason, not reported by the Japanese media at first, and the truth is that there has been no proper help given to these animals even after one and a half years. I felt I needed to inform the world and leave evidence of what really happened. So I started to take photos of this while going inside the zone on rescue. Please don't turn your eyes away from the reality.
About Yasusuke Ota
Yasusuke Ota (b. 1958) was born in Shiga Prefecture. He worked as a photographic assistant before becoming a cameraman for a production company. In 1991 he became a freelancer and joined The Photographic Society of Japan. In the late 1980s and early 1990s, Yasusuke Ota worked in war zones in Afghanistan, Cambodia and the former Yugoslavia. He and his camera also infiltrated the nuclear power plant area in Taiwan.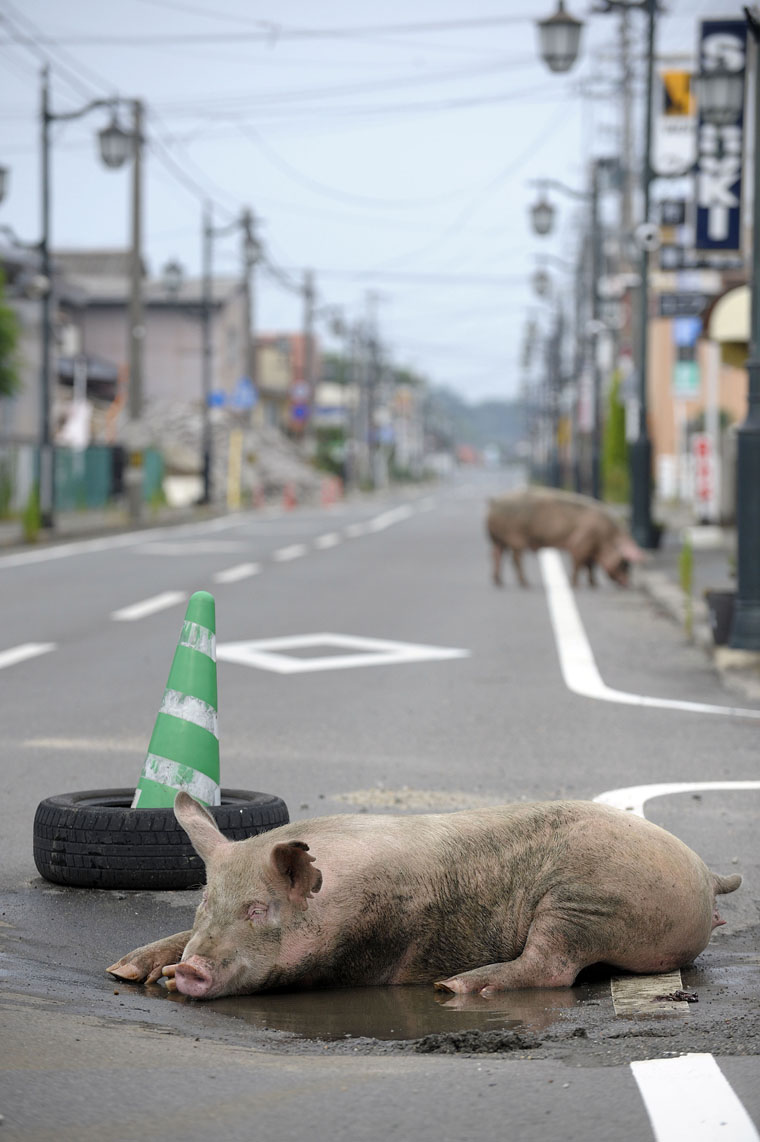 Footnotes