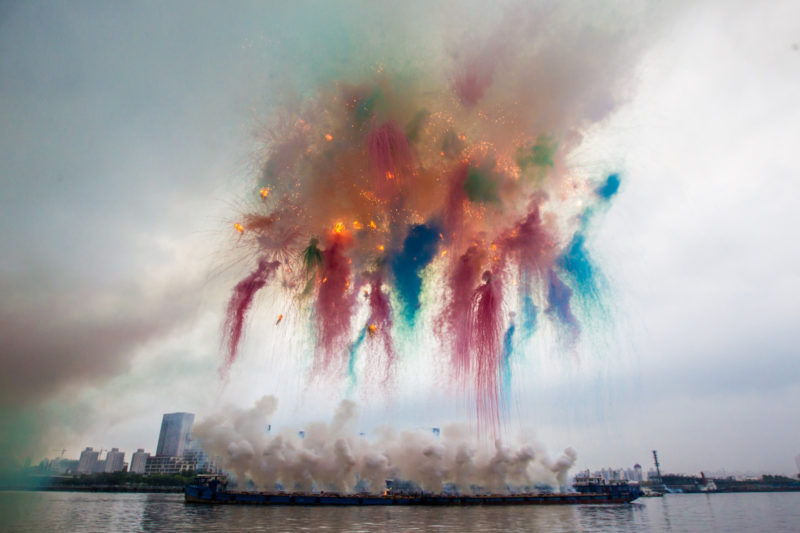 About Cai Guo-Qiang
Cai Guo-Qiang is a New York-based artist and one of the furthermost celebrated contemporary artists originating from China. He is known for a remarkable new kind of fireworks spectacle, which he calls "explosion events." He has taken gunpowder, one of China's Four Great Inventions1 and led the way in a new impressive form of art that is substantial and metaphorical. His fireworks represent nature, culture, life, and death.
Cai's history with pyrotechnics
Cai's captivation with pyrotechnics had origins in weaponry and physics, evolving into an affinity with traditional Chinese brush painting2. Thus the violent explosions are transformed into a tool of art, creating a masterpiece in the sky, a masterpiece that only has a short lifetime and fades away. Cai's daytime "explosion events" intimates classical brush painting. Cai involves organic vegetable dyes as opposed to just gunpowder. The smoke from these "explosion events" gradually blurs in the air, almost as ink from a brushstroke is absorbed by rice paper in traditional painting. His daylight skywriting signifies his deep traditionalism and his modernism all at once.
Video
Cai Guo-Qiang 蔡国强 Official video for Fireworks Event of The Ninth Wave exhibition
The 2014 fireworks project in Shanghai
Cai's work in front of the Power Station of Art in Shanghai, China is eight minutes of colors filling the sky, in a ritualistically sincere elucidation of the 'death of nature'. The show personifies the natural world with remembrance, looking back on the past and the transitory nature of time through a display of colorful smoke. The smoke fades away until nothing is left, no reminiscence of the beauty that once was, just like everything that exists in nature.
Why was the police called?
The police asked the artist not to publicize the event to prevent traffic problems. The fireworks left many people clueless, thinking that the massive, yellow and black-and-green clouds were the toxic results of a serious accident. Aware of recent, non-artistic explosions (factory in Jiangsu3, gas pipes in Kaohsiung4, both in 2014), widely publicized in the Chinese media, concerned locals started calling the police.
Photos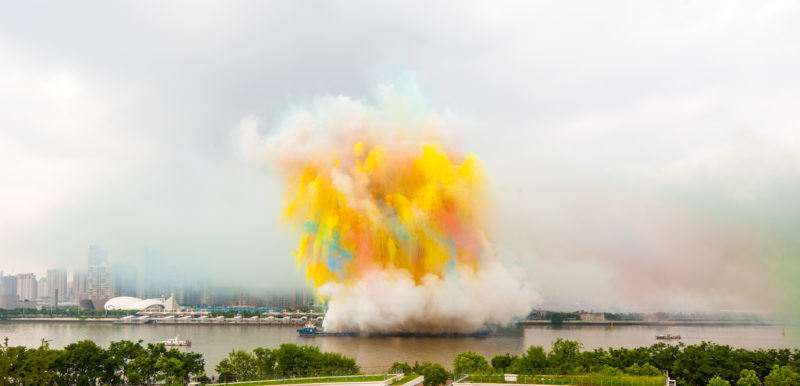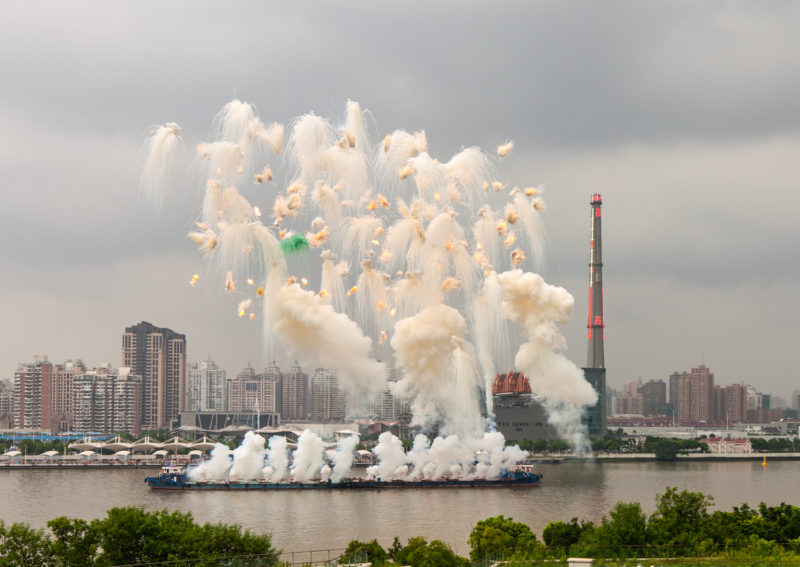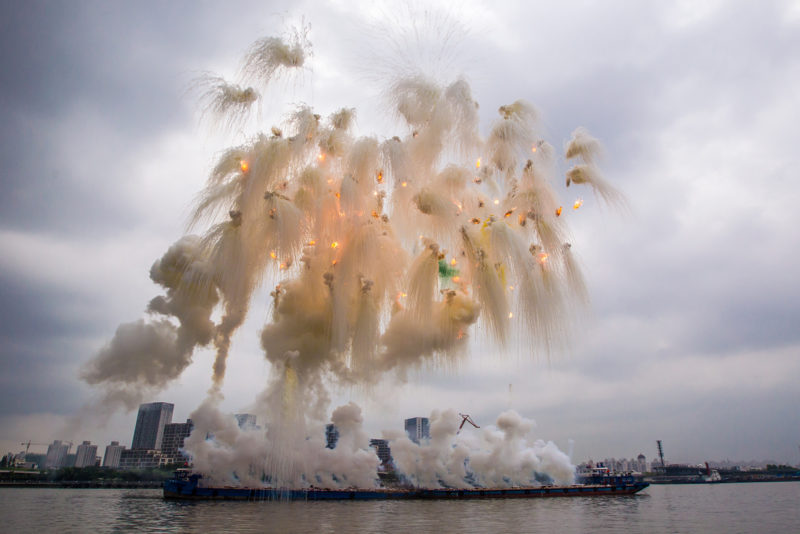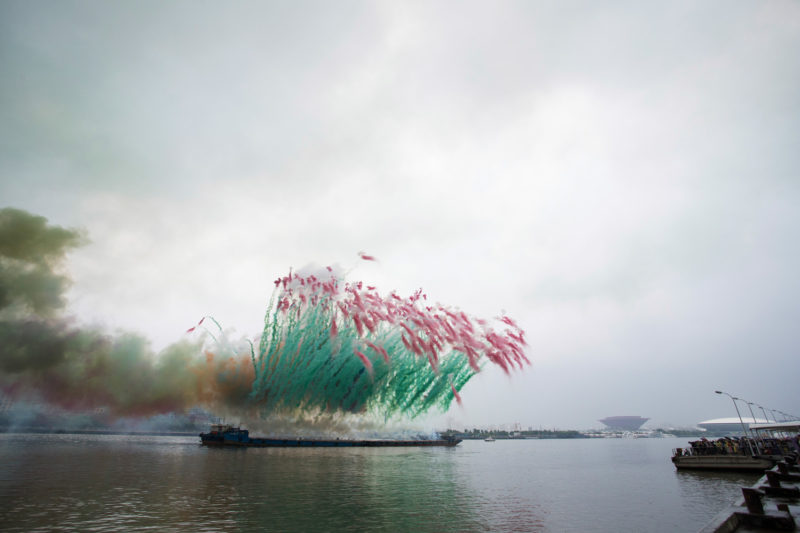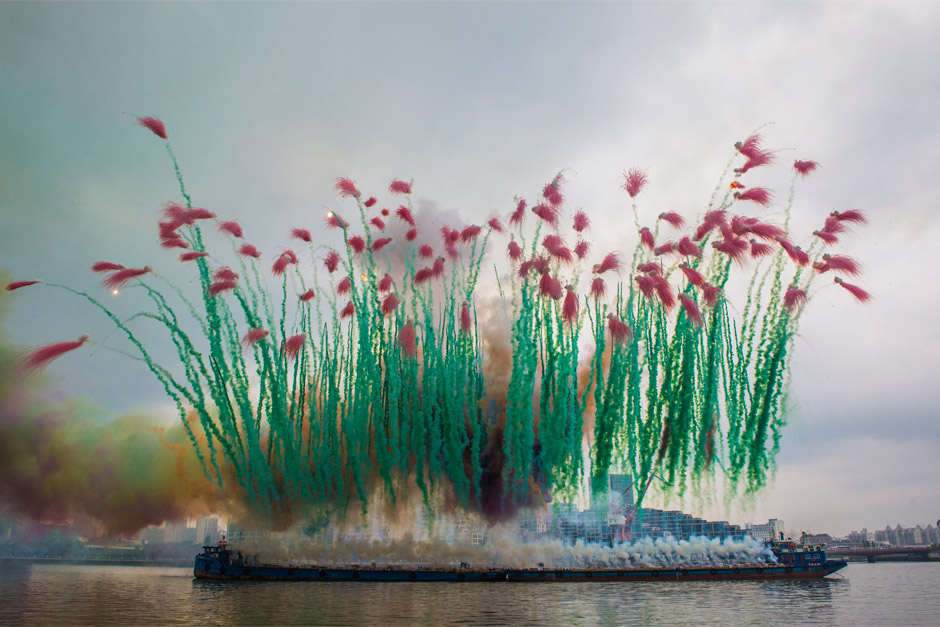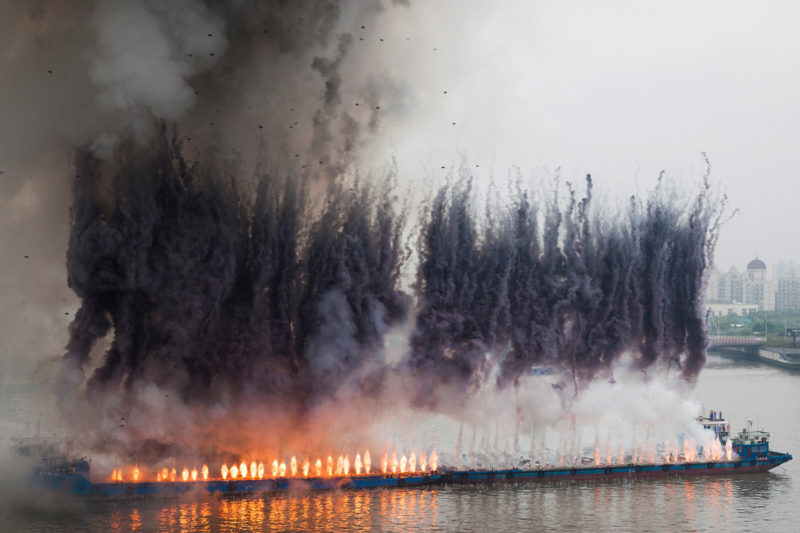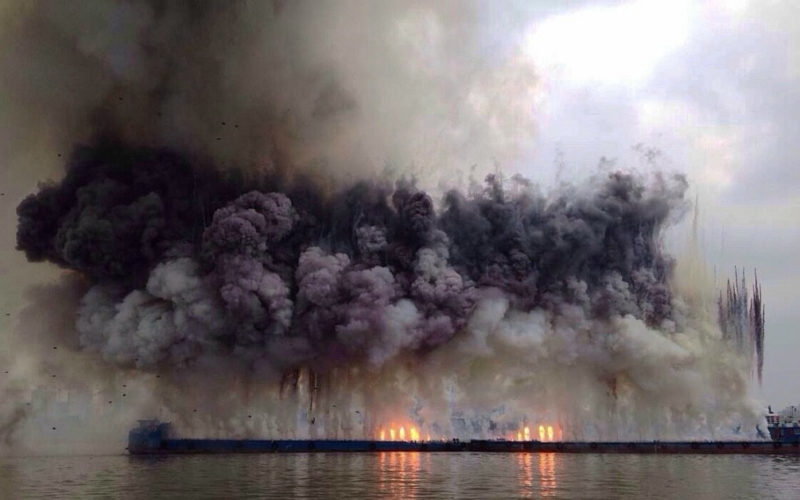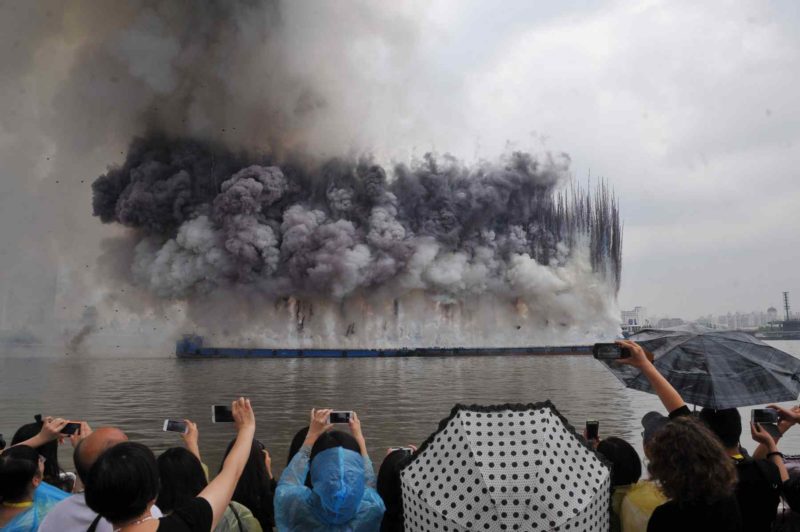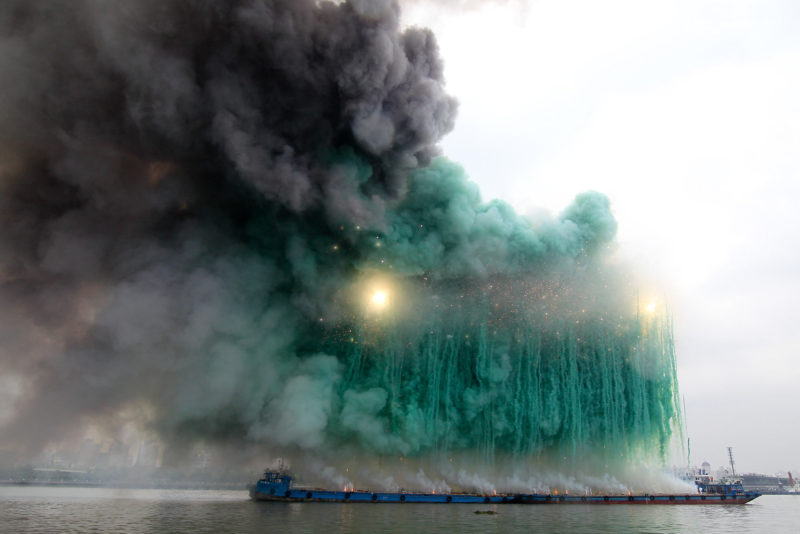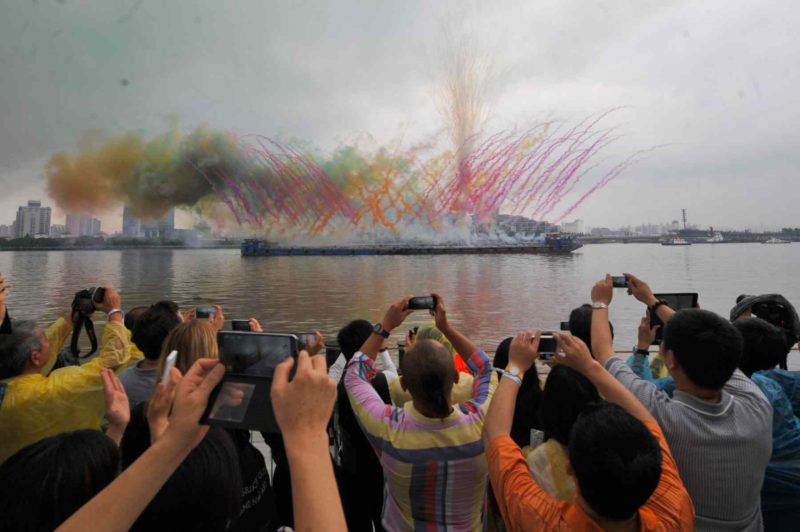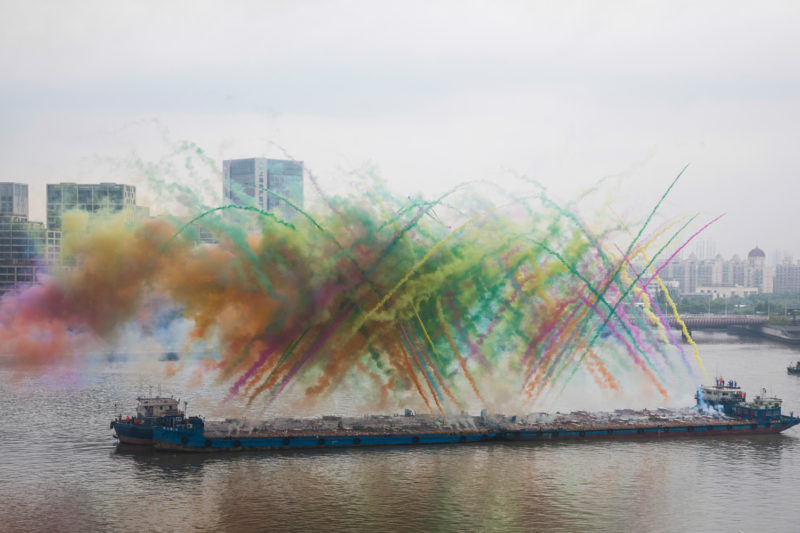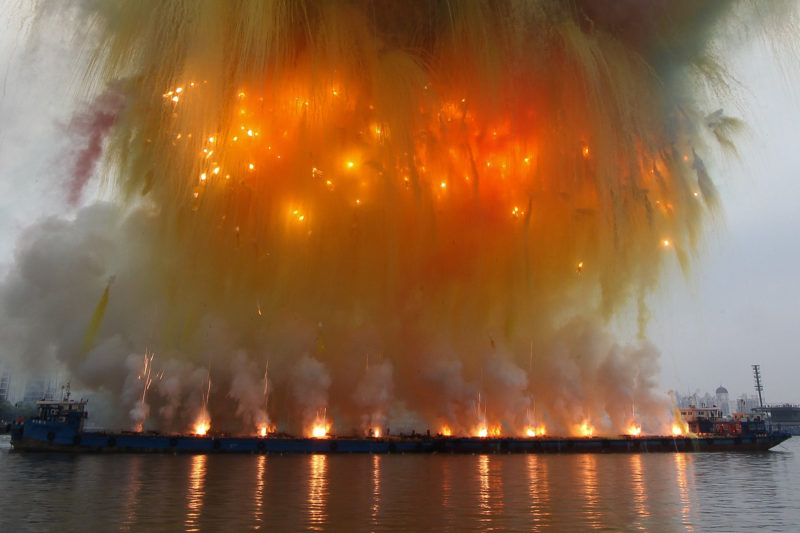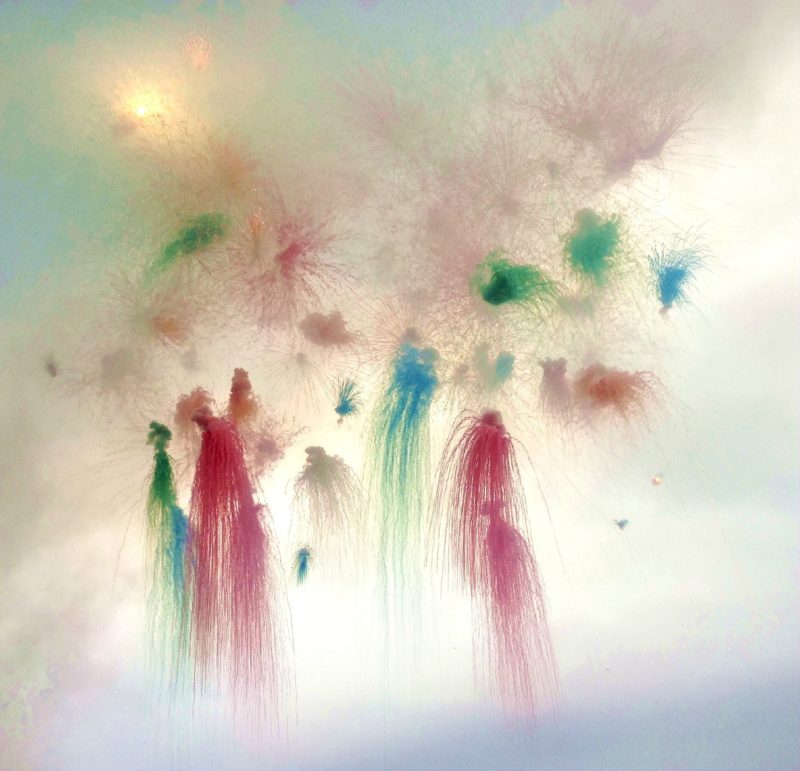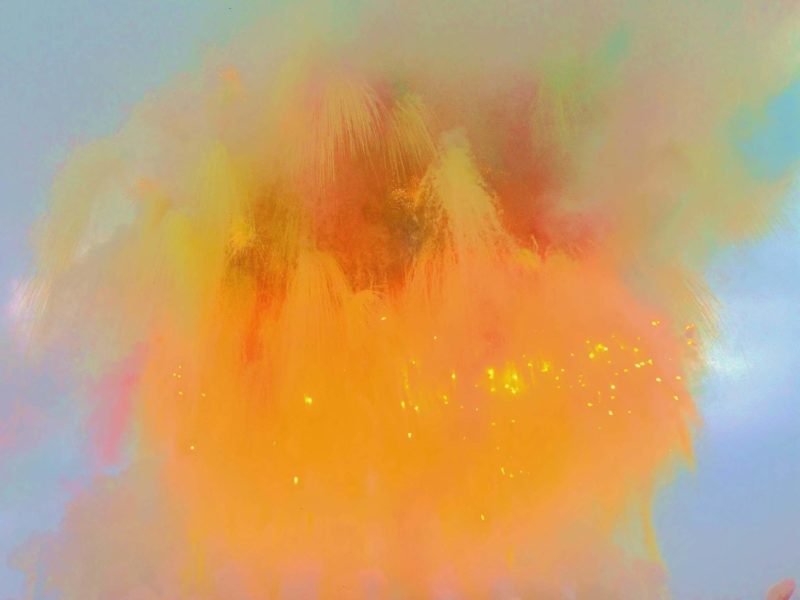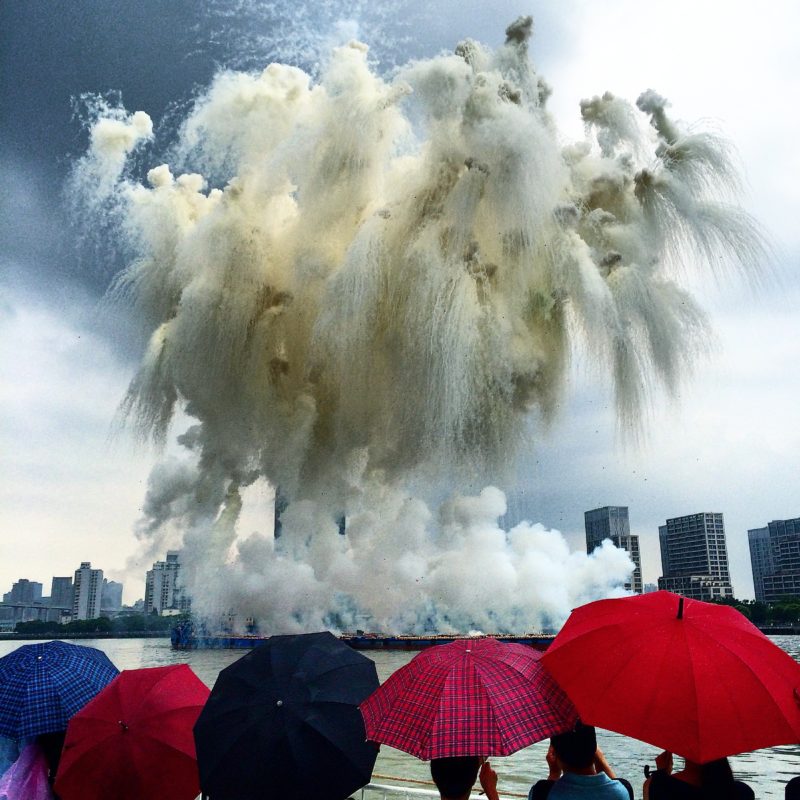 More by Cai Guo-Qiang
Footnotes