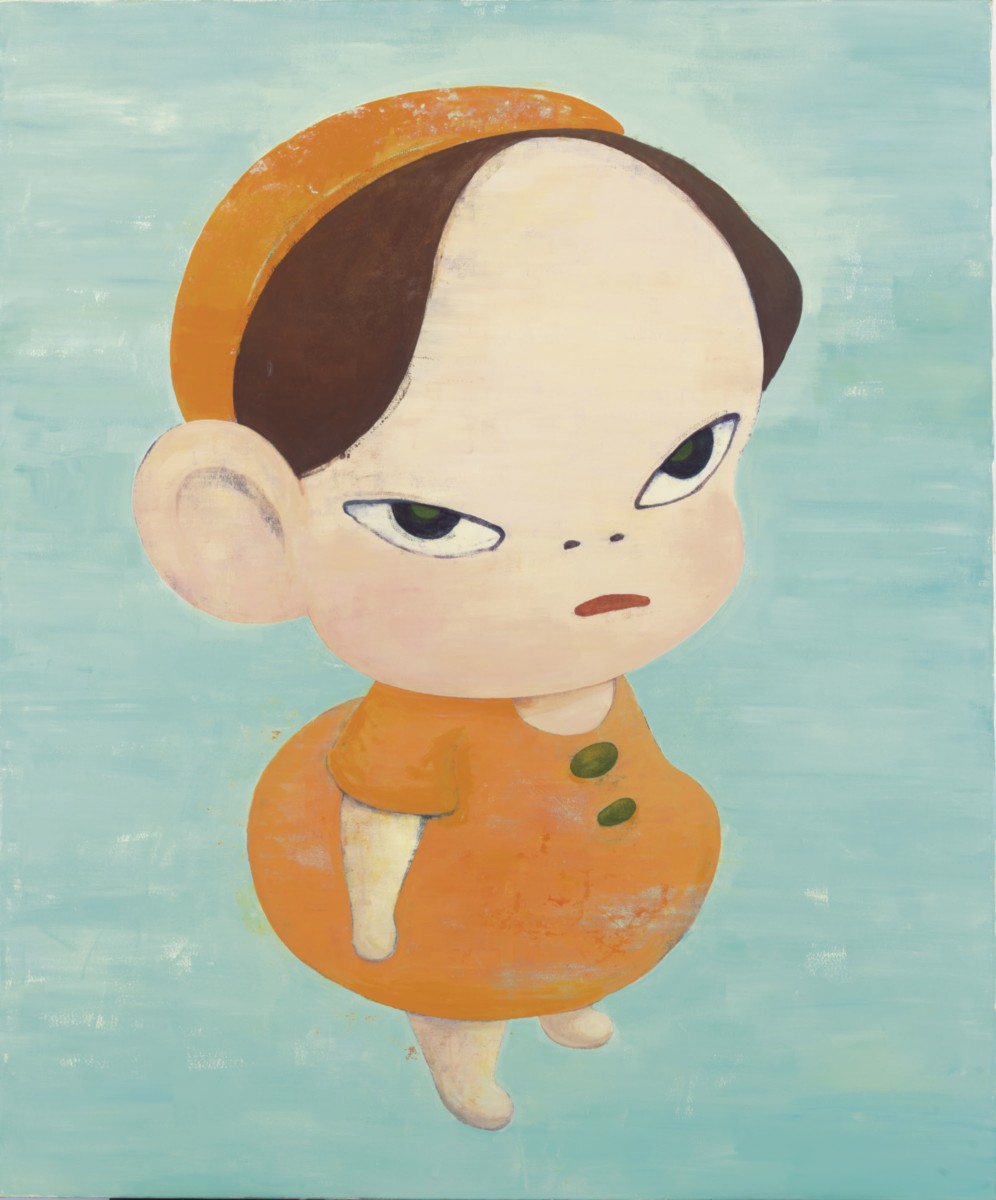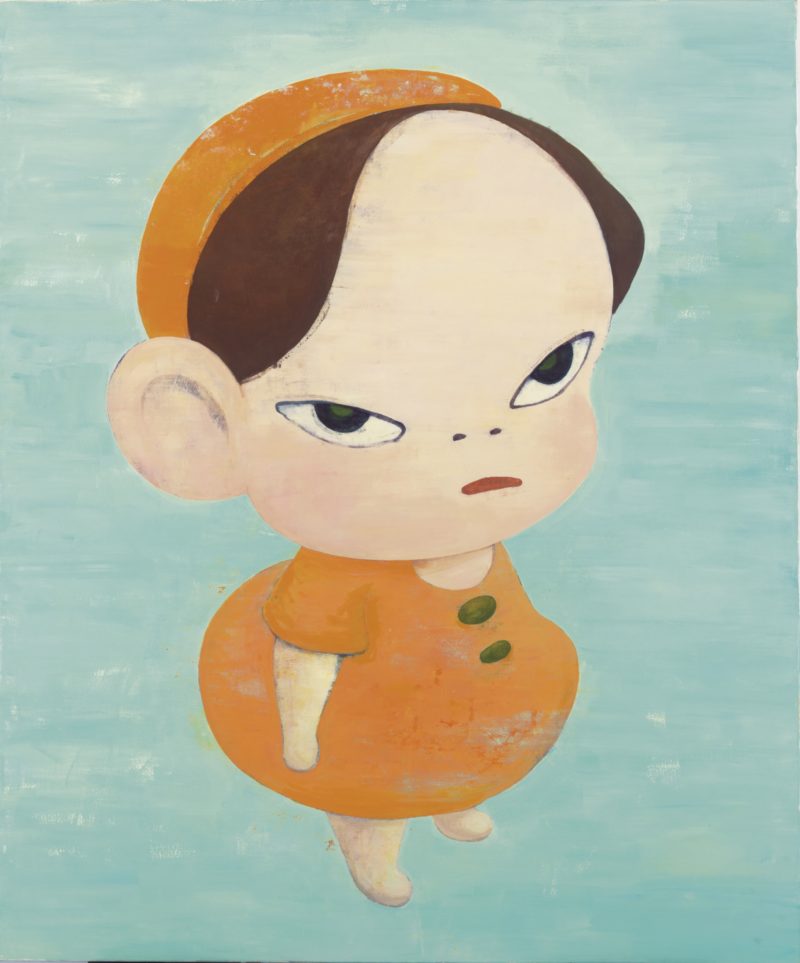 Yoshitomo Nara's biography
Yoshitomo Nara was born in Hirosaki, Japan, in 1959 and is a Japanese artist whose work has been exhibited around the world. He lives and works in Tokyo, and Japanese popular culture plays an influential role in his world. Nara studied at the Aichi Prefectural University of Fine Arts and Music, receiving his B.F.A. (1985) and an M.F.A. (1987). He also studied at the Kunstakademie Düsseldorf in Germany between 1988 and 1993.
Influences
The work has several influences, including manga and anime of the 1960s, as seen in Nara's large-eyed figures. He challenges these characteristically cute images by juxtaposing them with dark and frightening imagery. This infusion of horror changes the image altogether. The contrast of the innocent large-eyed child with the imagery of human evil may respond to Japan's strict social conventions. Other influences of Nara's work include punk rock music, Renaissance painting, Ukiyo-e1, traditional woodblock prints, and graffiti. He also takes inspiration from the positive values of Japanese tradition and combines traditional with contemporary.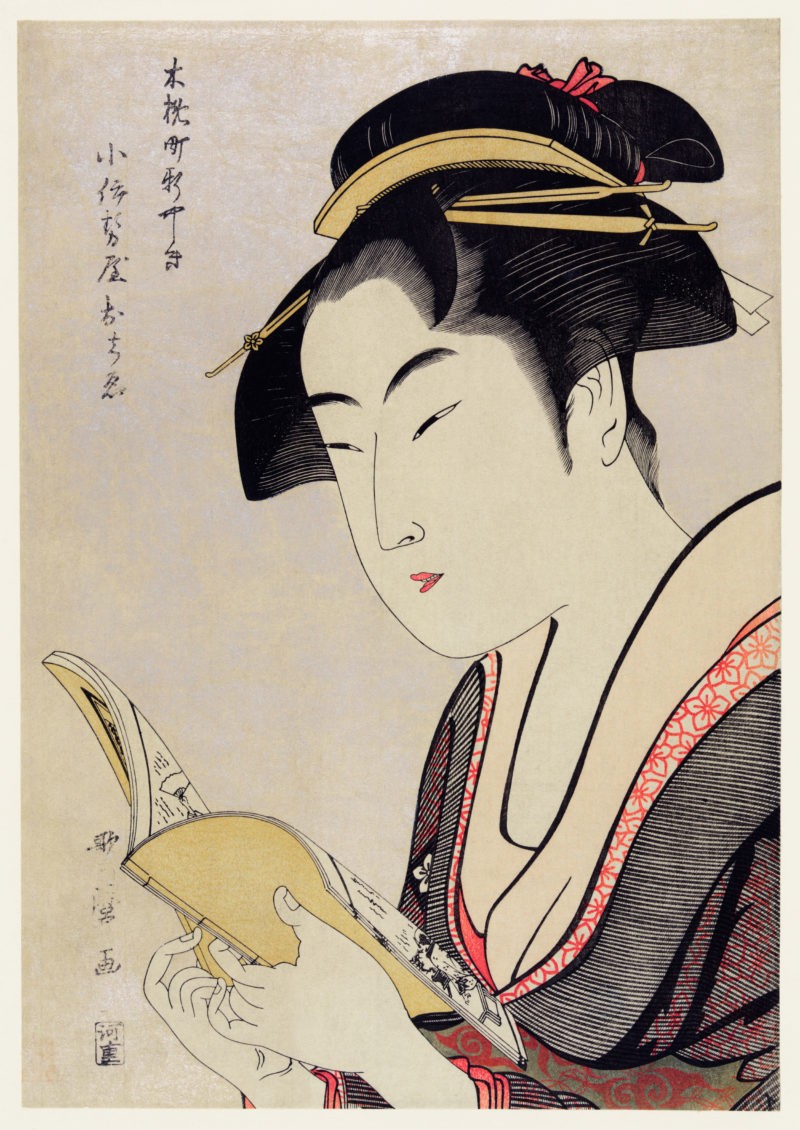 Utamaro Kitagawa (1753-1806) was one of the most famous and prominent Ukiyo-e artists, famous for his woodblock prints depicting beautiful women.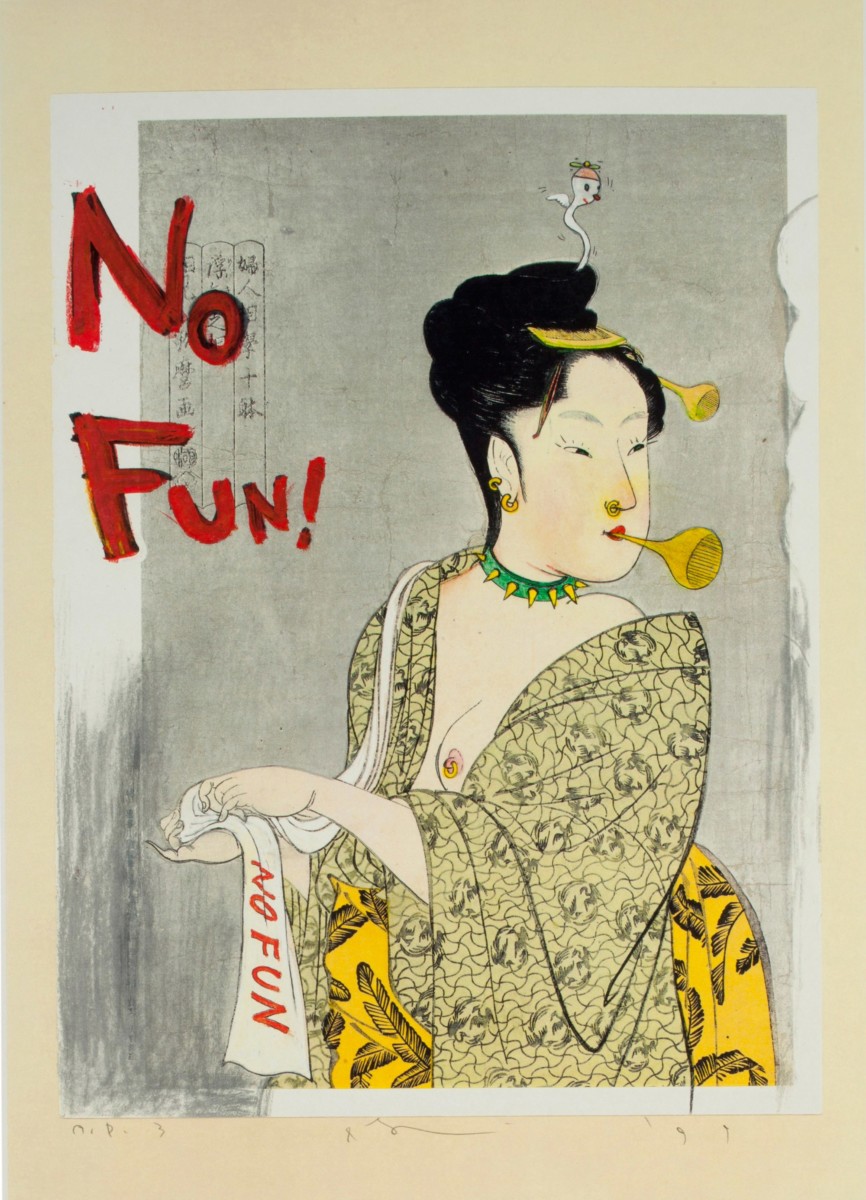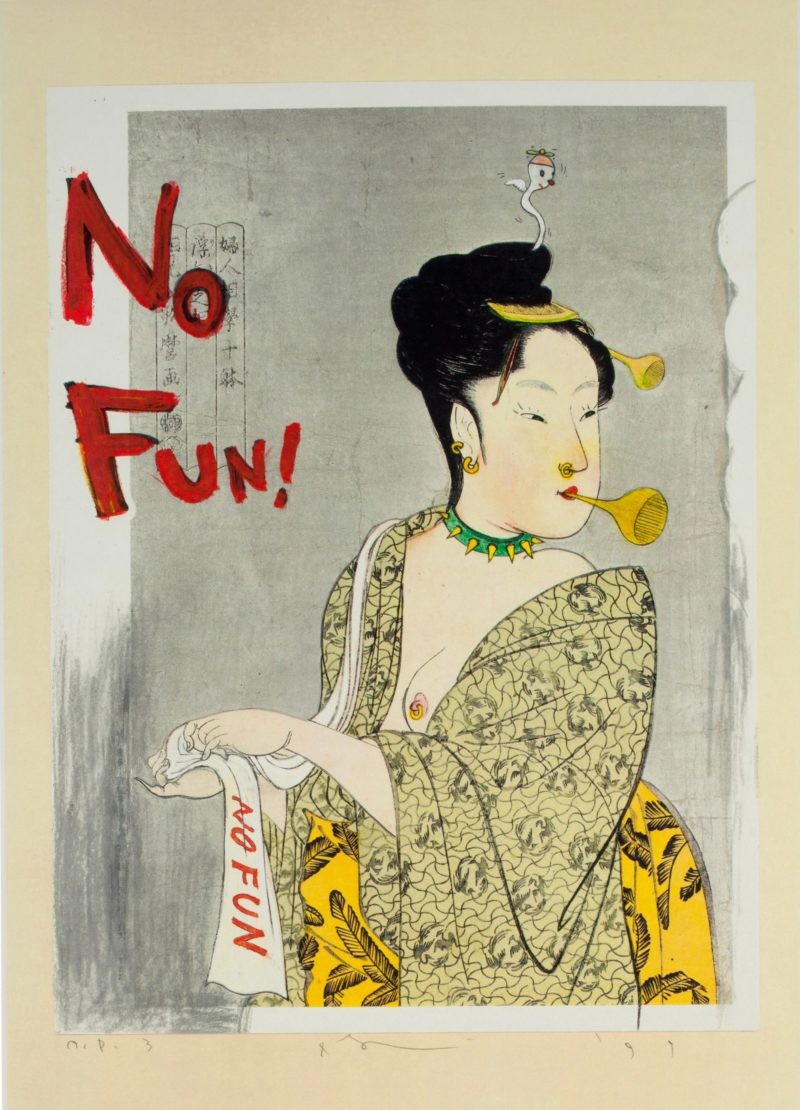 Childhood
The artist grew up in post-World War II Japan, and the sociocultural environment certainly affected his mindset and artwork. During his childhood and youth, Japan was barraged by Western pop culture. Nara was raised in the city of Aomori in the Japanese countryside, somewhat isolated, and as the child of two working-class parents, he was often left alone while his parents were at work. This time alone with his imagination played a significant role in his artistic development.
Education in Germany
Yoshitomo Nara's work expanded and improved mainly because he lived in Berlin for quite some time. He was isolated there, he didn't know any German and he was seen as a foreigner. That disconnected him from the world just how living in Aomori kept him away from the rest of Japan. It was a great thing because it allowed him to go on a journey of rediscovery and find new things about himself.
Returning to Japan after 12 years
He stayed in Germany for 12 years. When he went back to Japan, he pursued his career as a painter. He started to paint children portraits and their facial features were inspired by Okame and Otafuku masks2. Their poses were also from manga and anime cartoons. These were offering him a great way to fuse various elements from his past, all while bringing in front a rather distinctive and very creative set of ideas.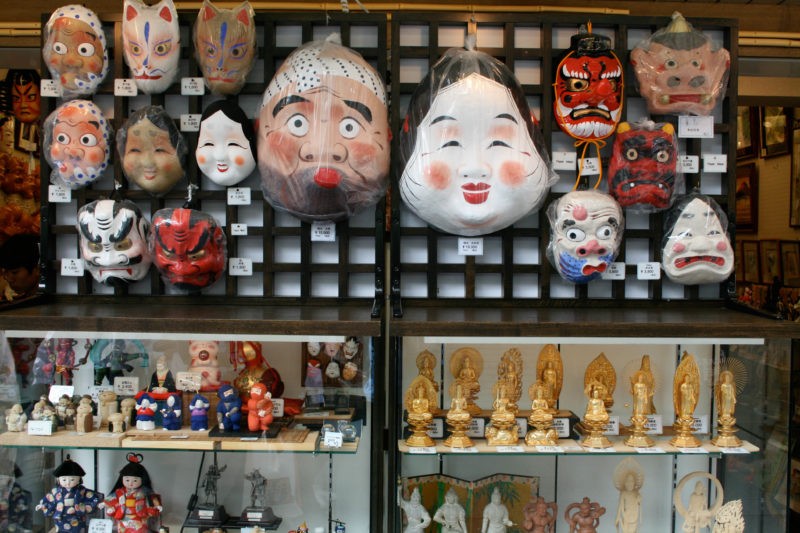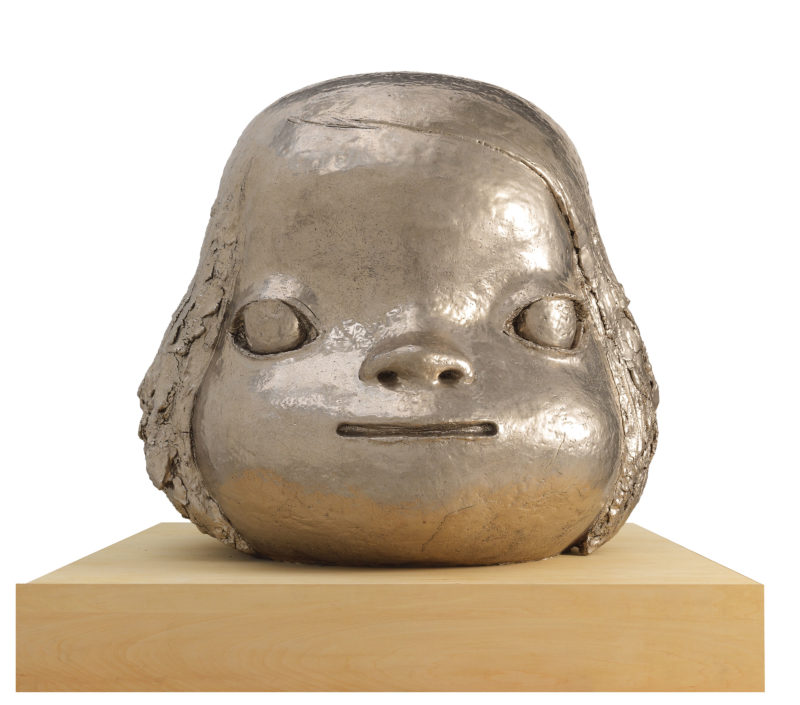 Superflat: Collaborating with Takashi Murakami & other Japanese artists
It was in 2001 when he started to work with Superflat3, a group of avant-garde artists that also had Chiho Aoshima and Takashi Murakami. They started to be very creative, using cartoon motifs, lurid patterns and colors, all with the idea of showcasing the hyper-consumerist culture at that time. The culture was not trusted that much by the Japanese youth, and they worked hard to show off the truth about it.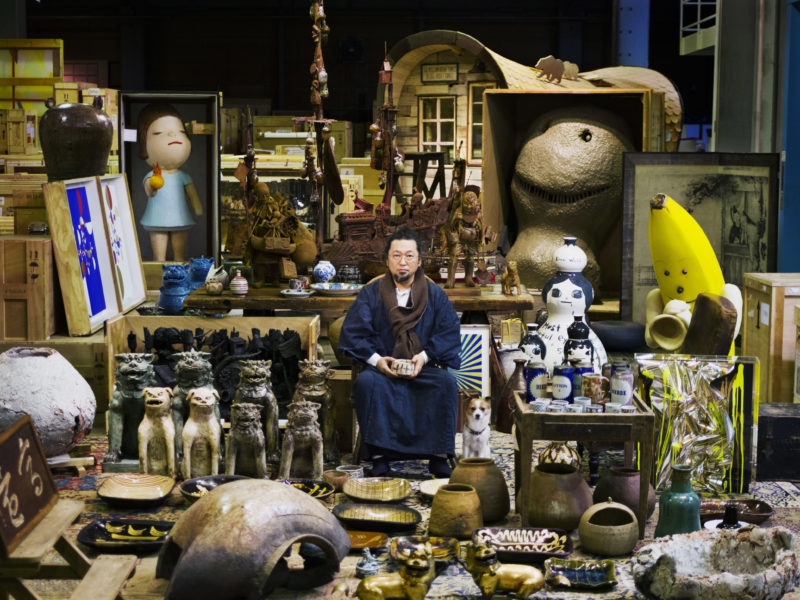 First big exhibition in New York
His first major New York exhibition, Nobody's Fool in 2010 at the Asia Society, featured over one hundred works from the 1980s to his current works. His work features ceramics, drawings, paintings, sculptures, and large-scale installations.
How did Fukushima affect Nara & his work?
Like many people, Nara was shocked and quite disturbed by the earthquake at Fukushima in 2011, and he didn't work for quite some time. After all, his birthplace was Aomori, which was close to Fukushima, to begin with. The entire area was destroyed and while he wasn't living there, lots of his images and ideas from childhood were affected. And he also saw people that suffered in that area, and he was very emotional about the entire situation and process.
What he did to help after the earthquake
Nara also saw that people came back and started rebuilding and reframing the cities bit by bit. He even visited the devastated sites many times. He became a resident at the Aichi Prefectural University of Fine Arts and Music as he wanted to get back some of his creative ideas.
About his work
Technique
He often uses soft-hued, pastel colors with bold lines, as seen in anime characters in popular culture. The children featured in Nara's works sometimes wield weapons such as knives and saws; their expressions are haunting, their eyes giving viewers accusatory looks. With his use of contrasting images, colors, and emotions, Nara's work has captured the imaginations of generations around the world. The subjects of his work, the wide-eyed and vulnerable children and animals, together with the nightmarish features of his paintings, can easily stimulate distressing feelings.
Why does he usually paint girls?
Nara's paintings of young children became very popular. He managed to show a darker side of those kids, which smoked, had vampire fangs and even used flaming torches. It was tough to actively figure out what that was all about, but it did show off that his creations can also go a bit darker if he wants to do so.
They did bring in an aggressive posture mostly as the means to defend themselves. Nara said that he saw kids alongside bad people holding knives. And when he was asked why he has mostly girls in pictures, he said he wants to have a neutral image. He doesn't make any gender distinction. He just wanted to keep it neutral and showcase various emotions and sentiments depending on the situation.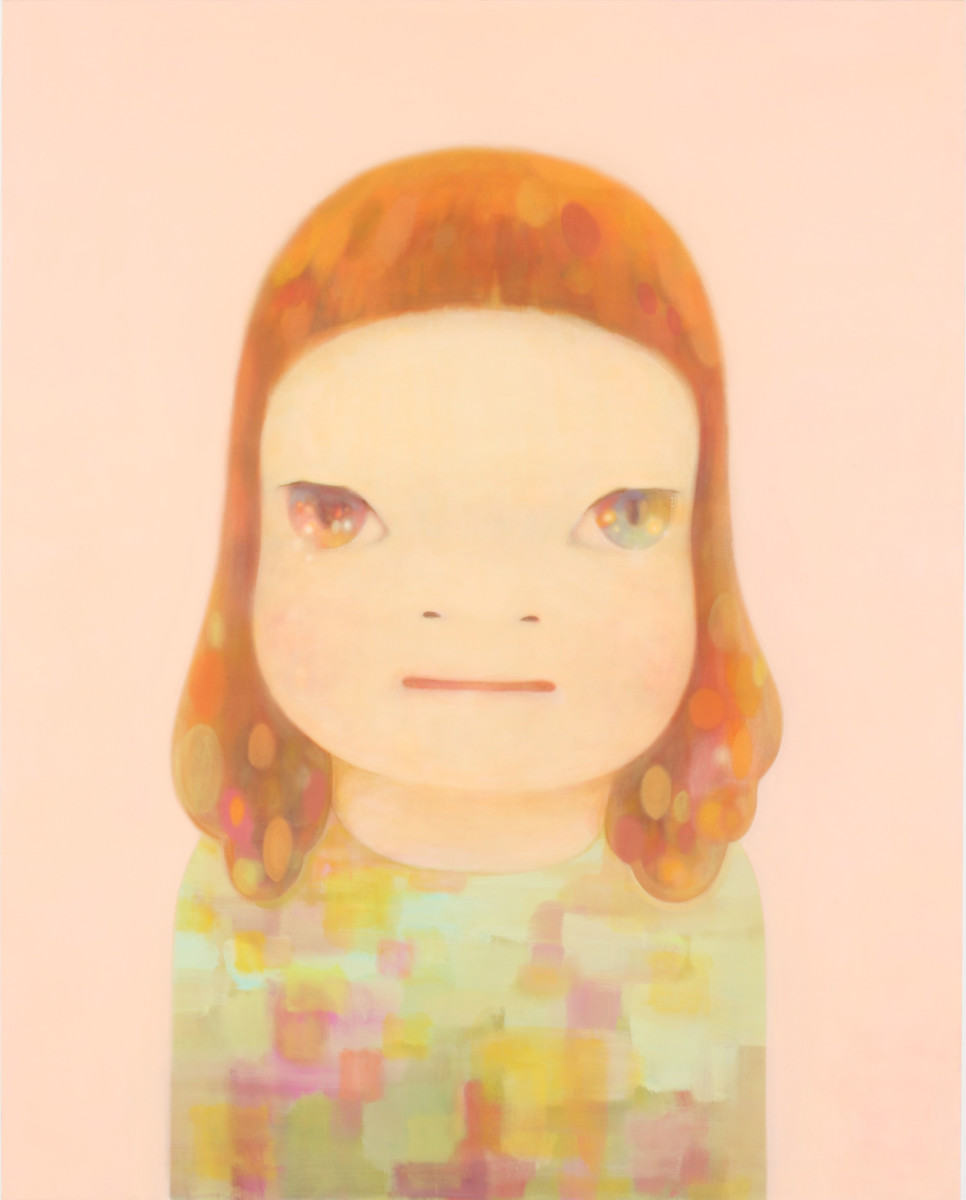 Why is Yoshitomo Nara relevant?
Nara is one of the leading artists of Japan's influential Neo Pop art4 and has become infamous for his portrayals of children and animals. Although the children and animals he creates are adorable, they are often menacing, causing viewers to contemplate the feelings and concepts behind his work. Underneath the popular appeal of the dark but adorable characters in his work are the somber social, political, and personal elements: darker emotions of loneliness in a rigid society, rage, fear, and helplessness.
Artworks
Works on canvas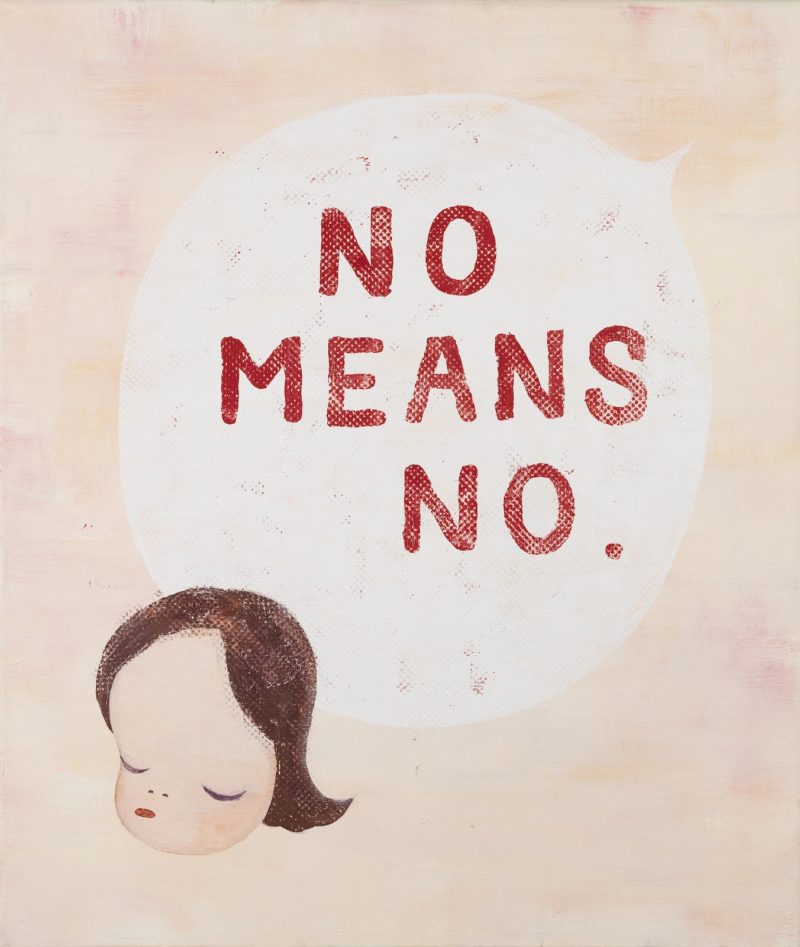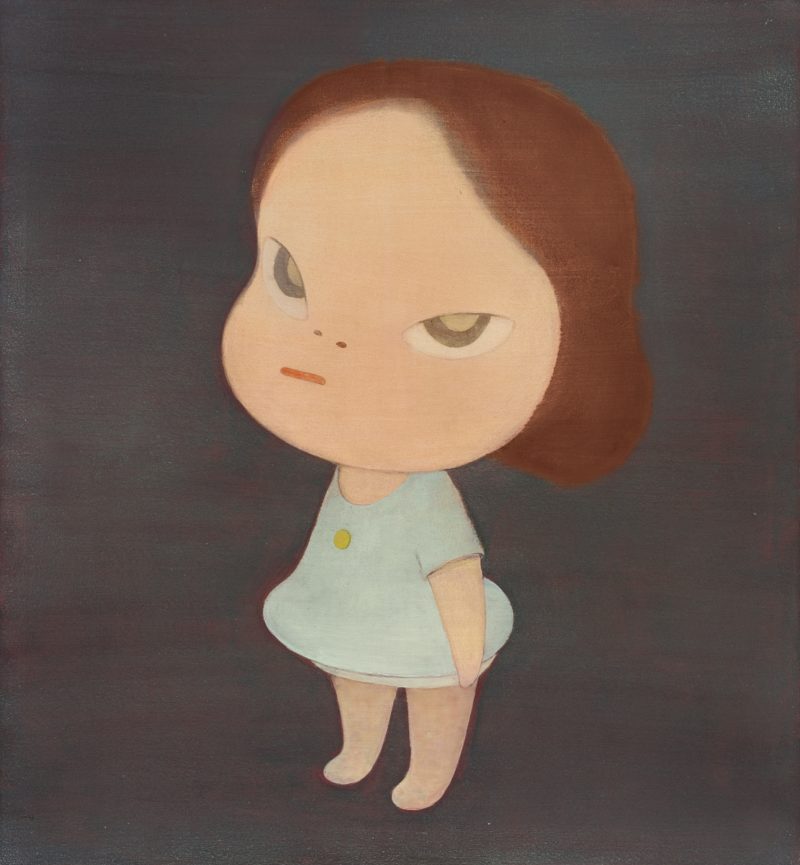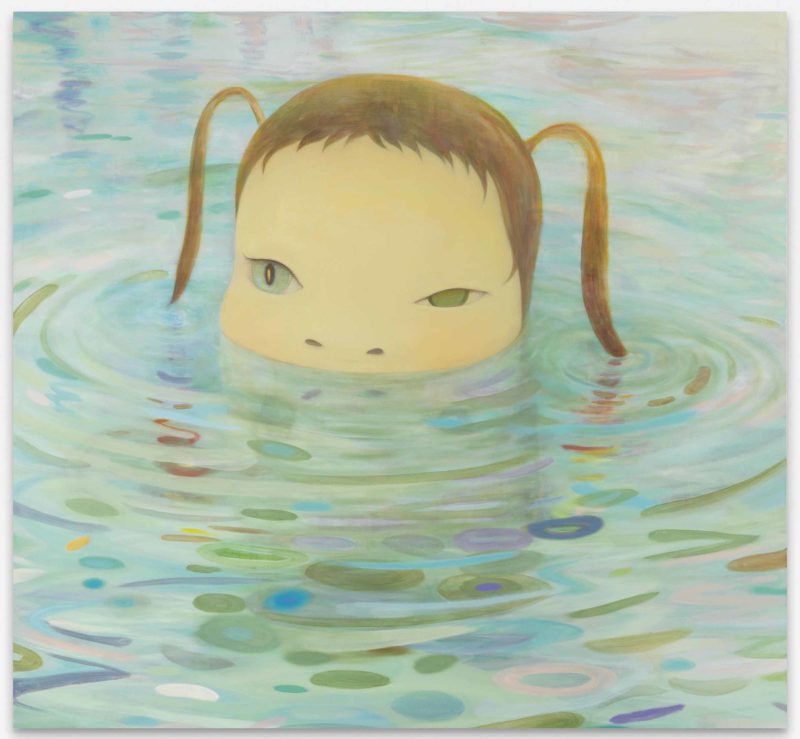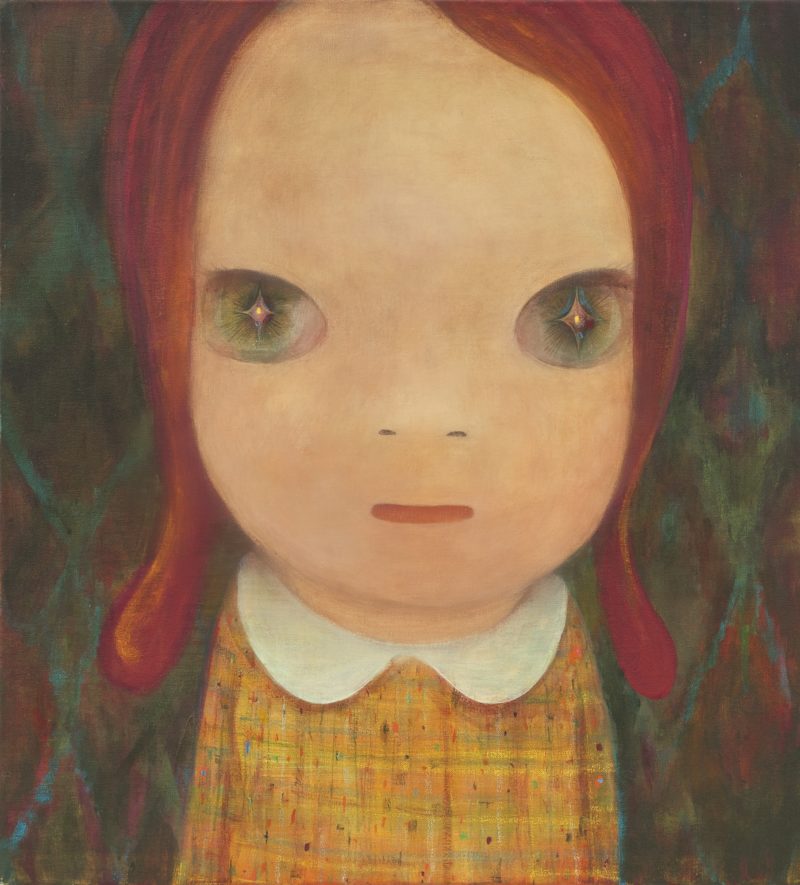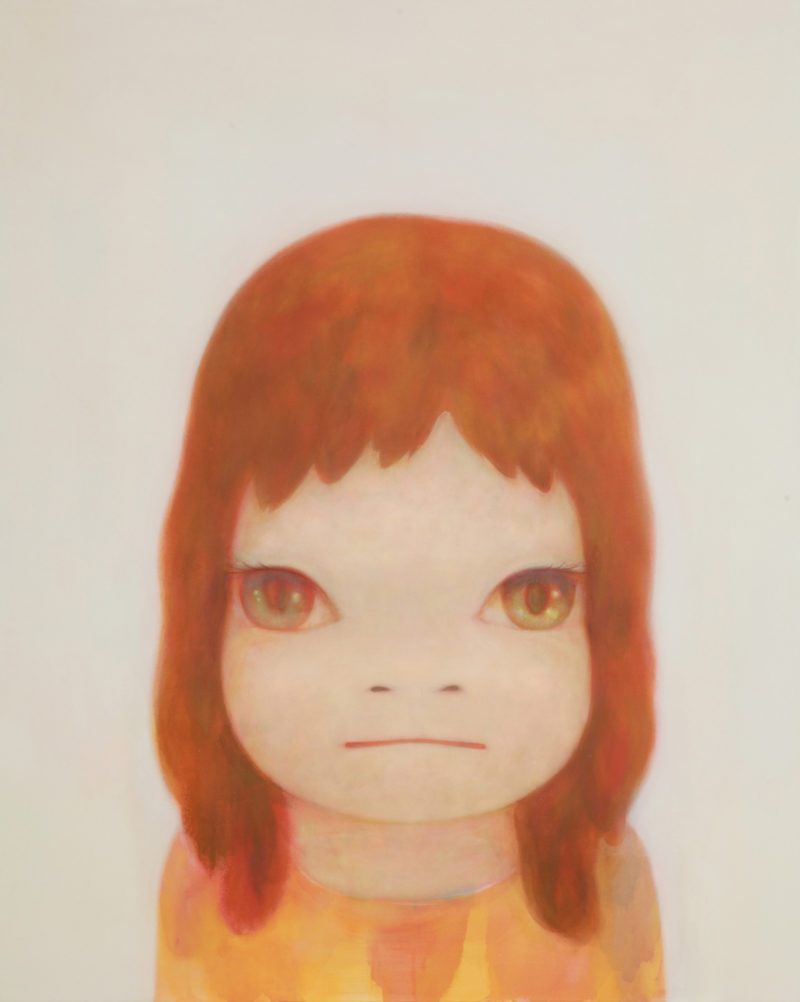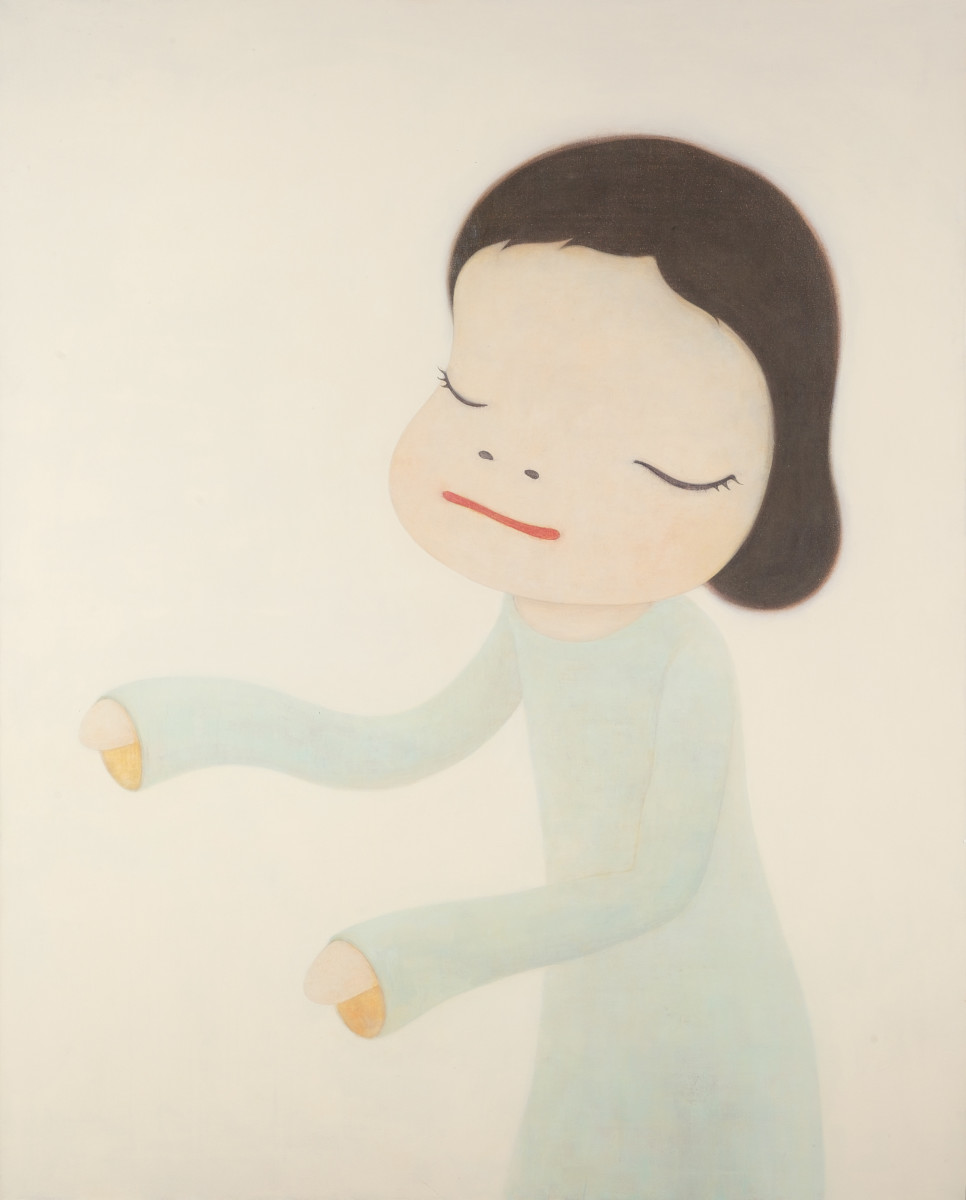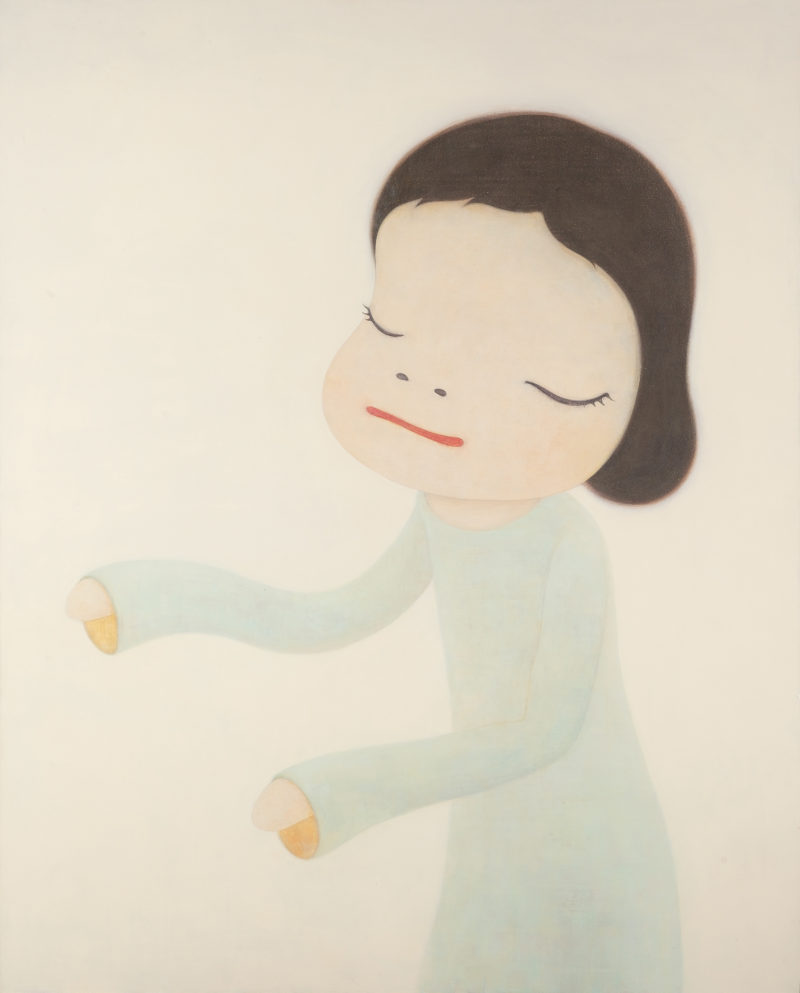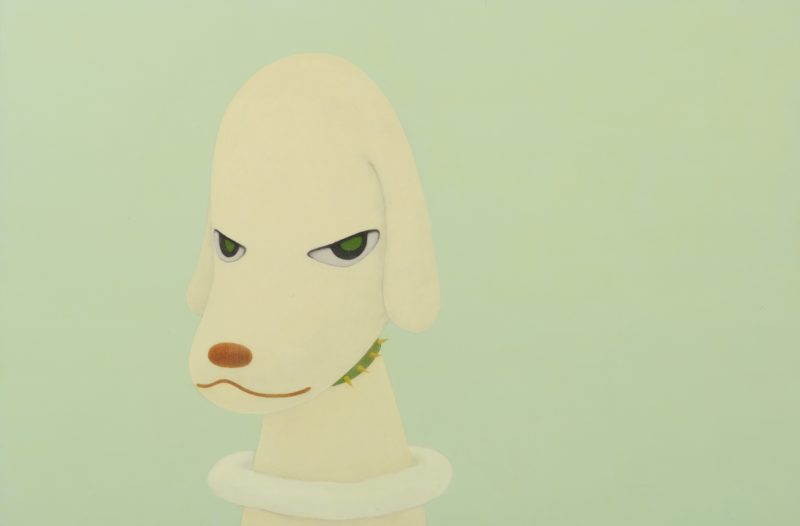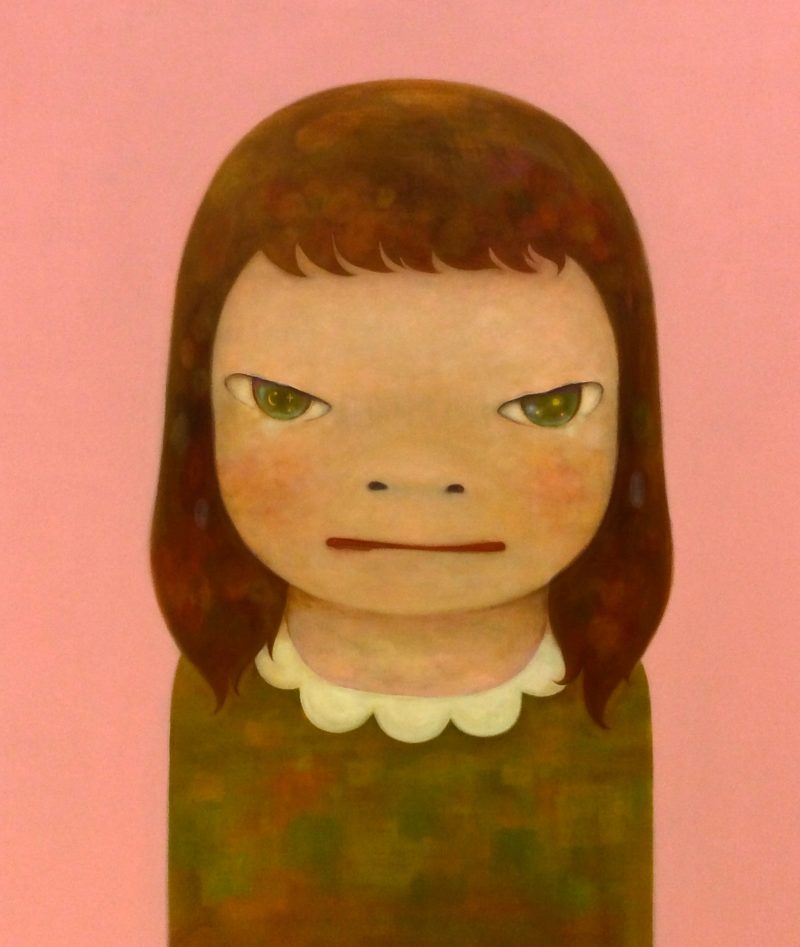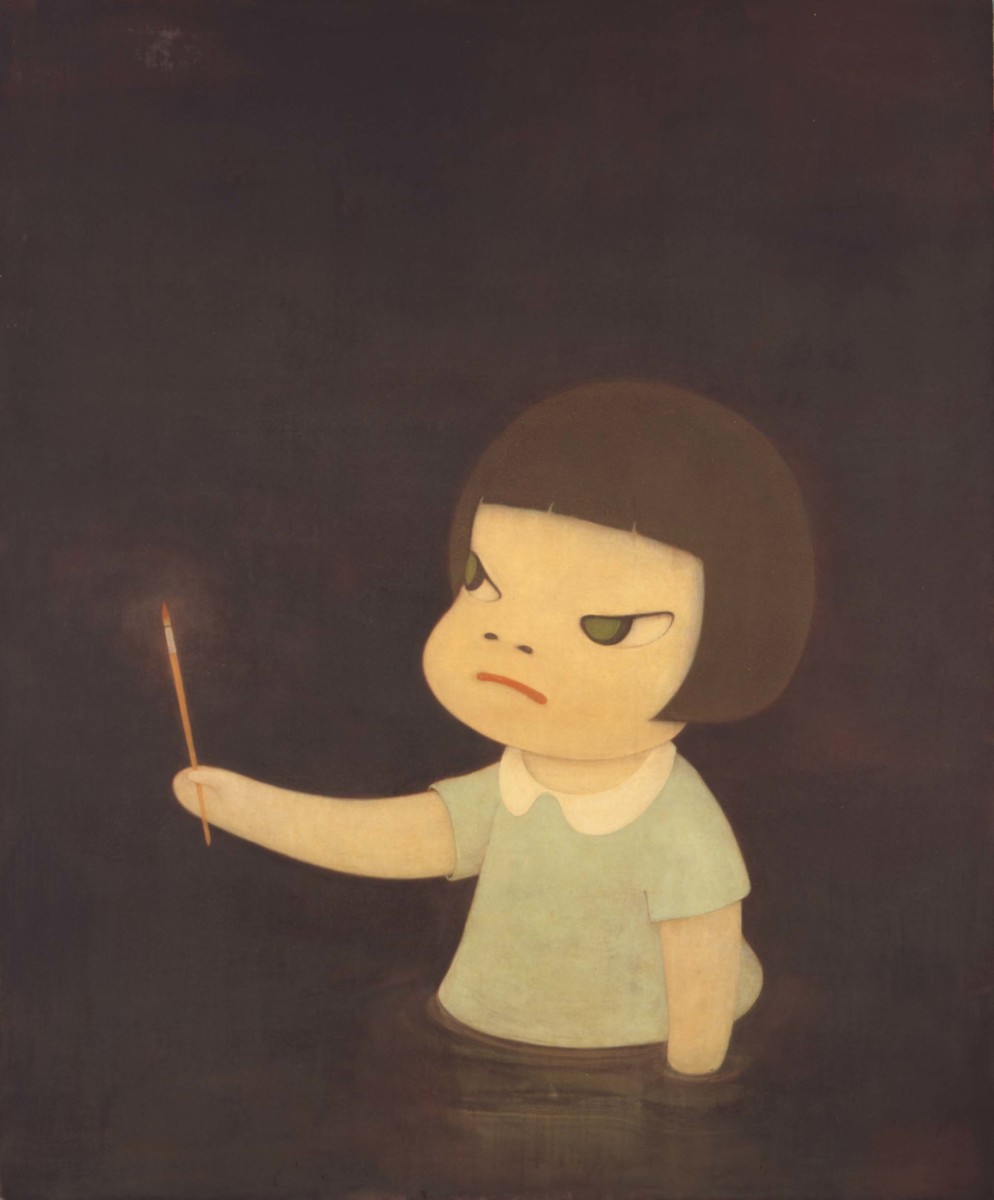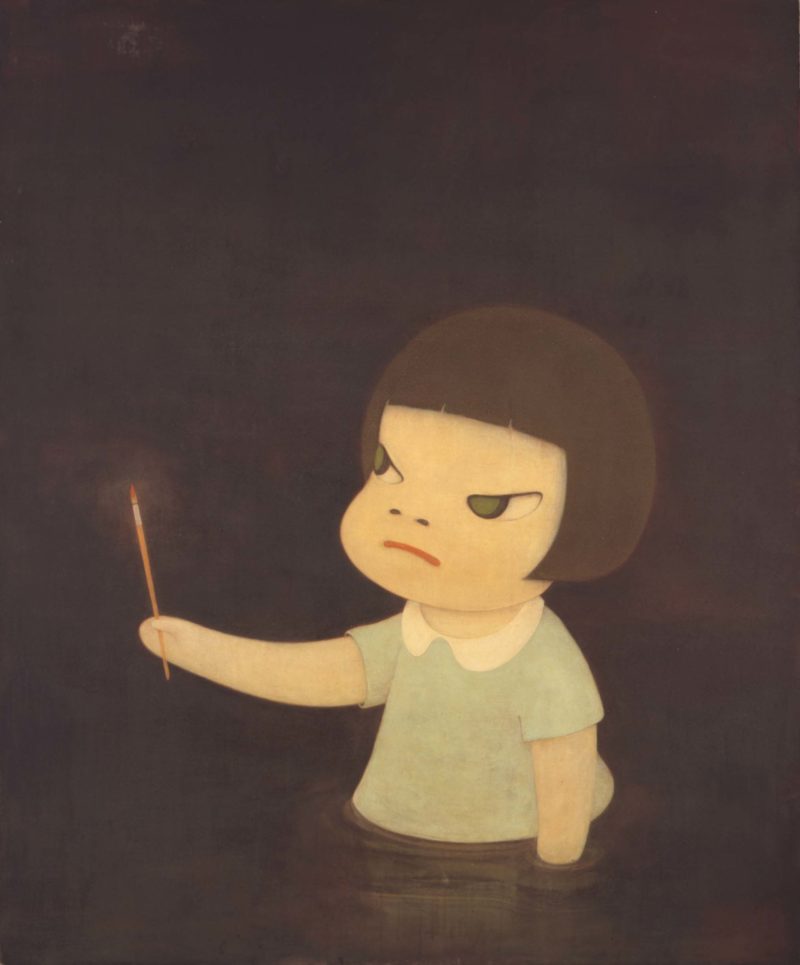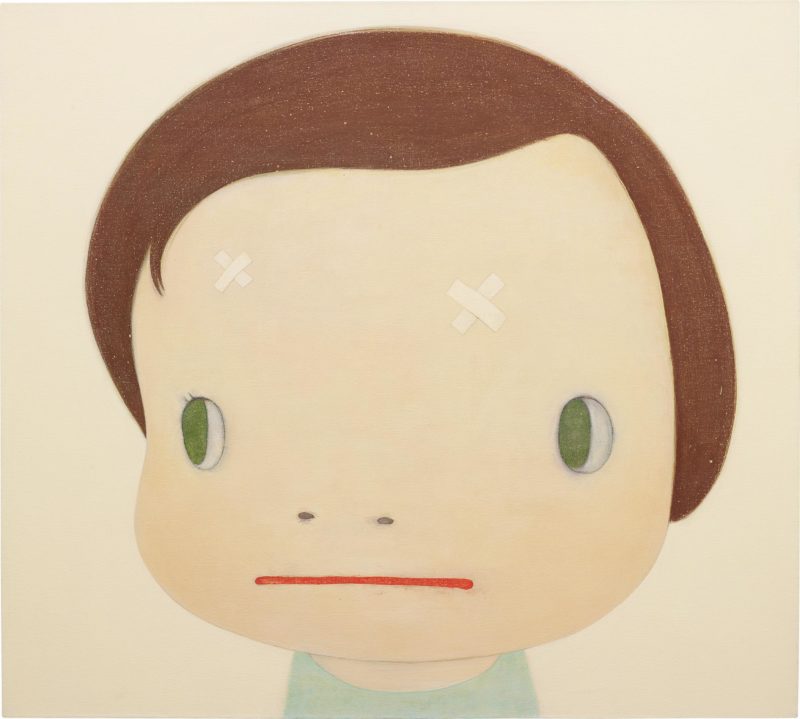 Works on wood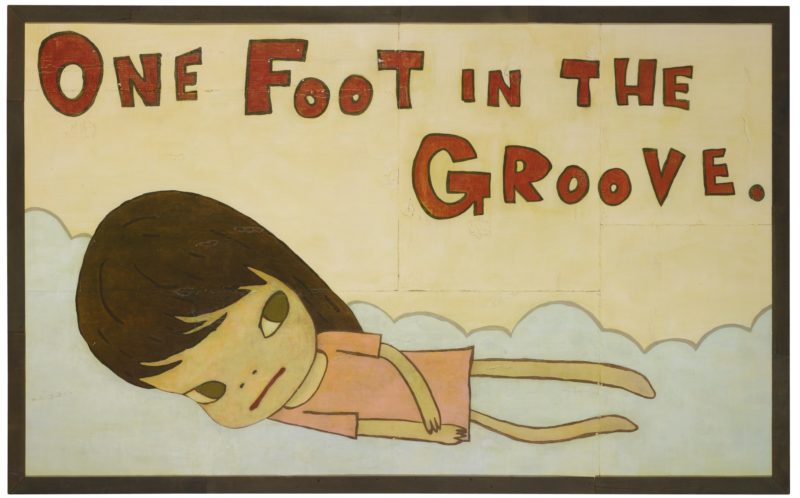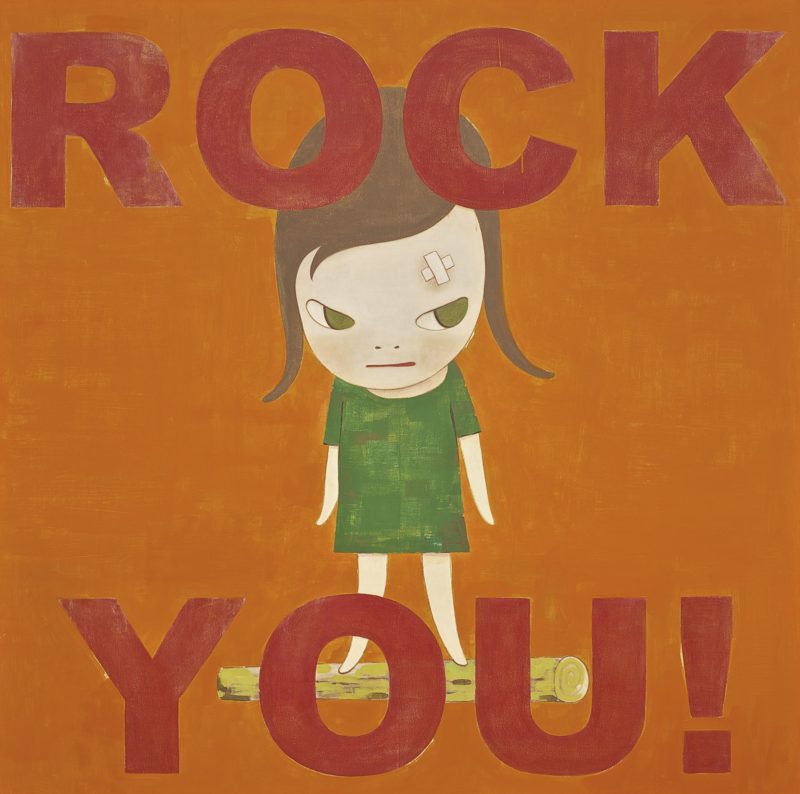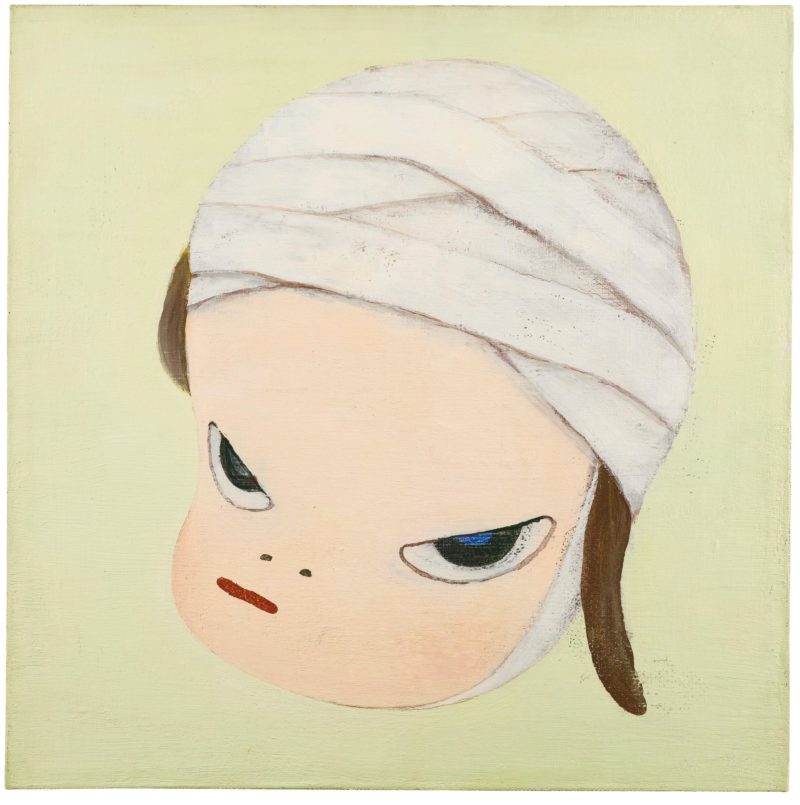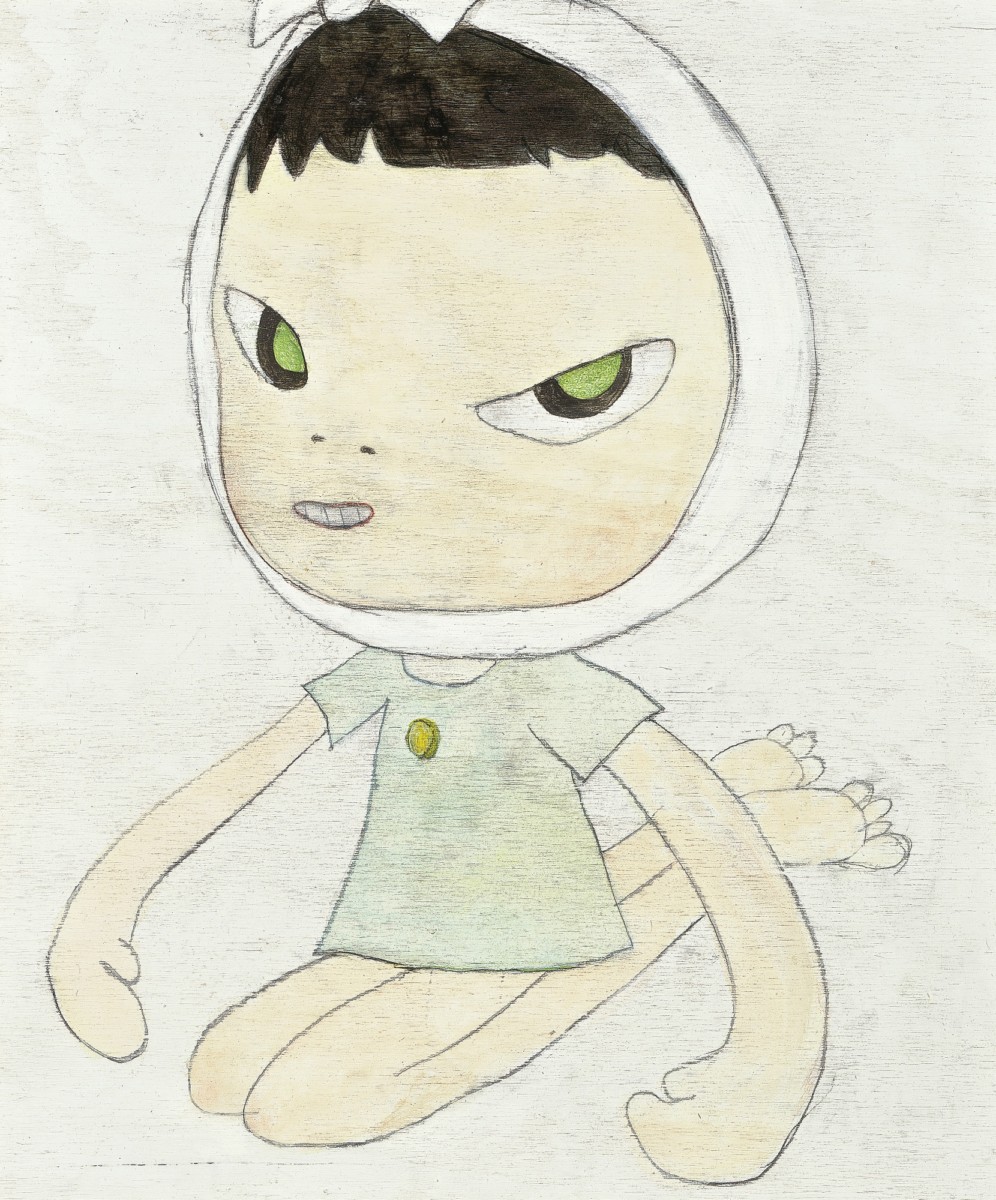 Works on paper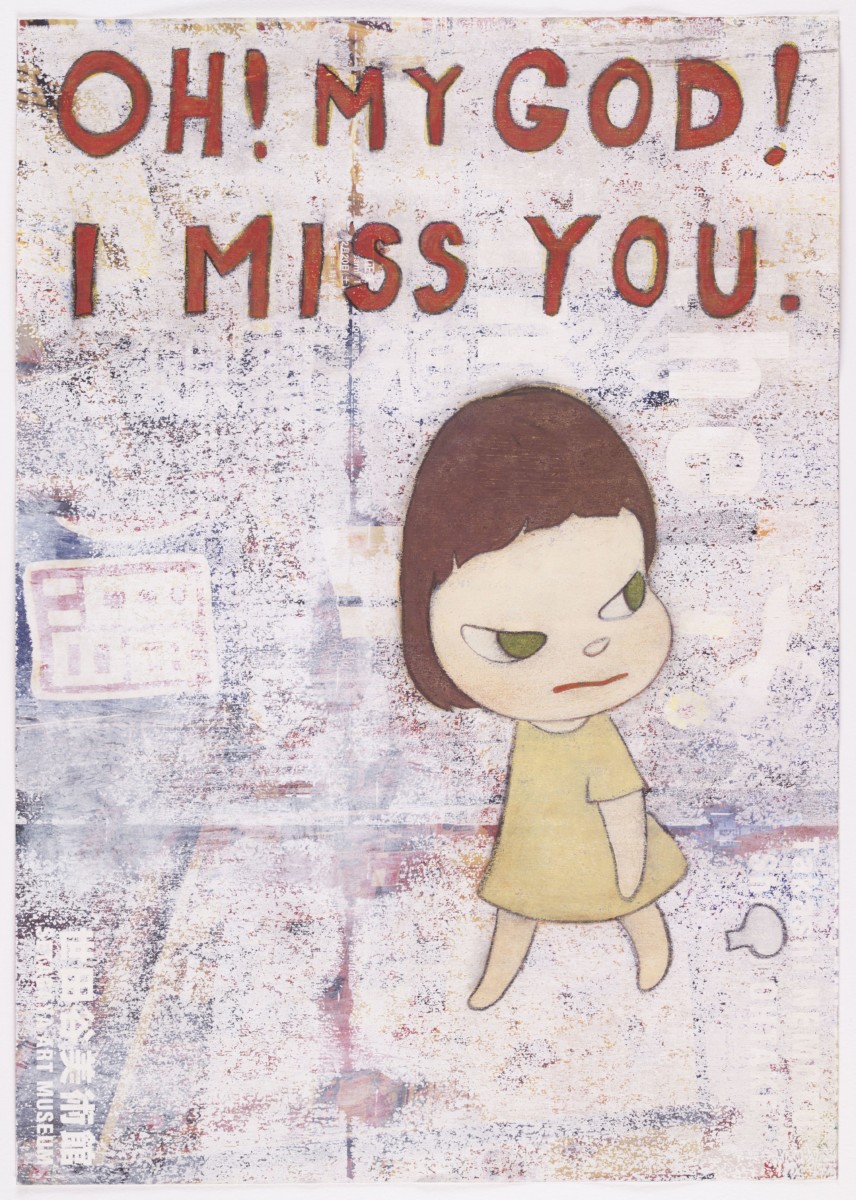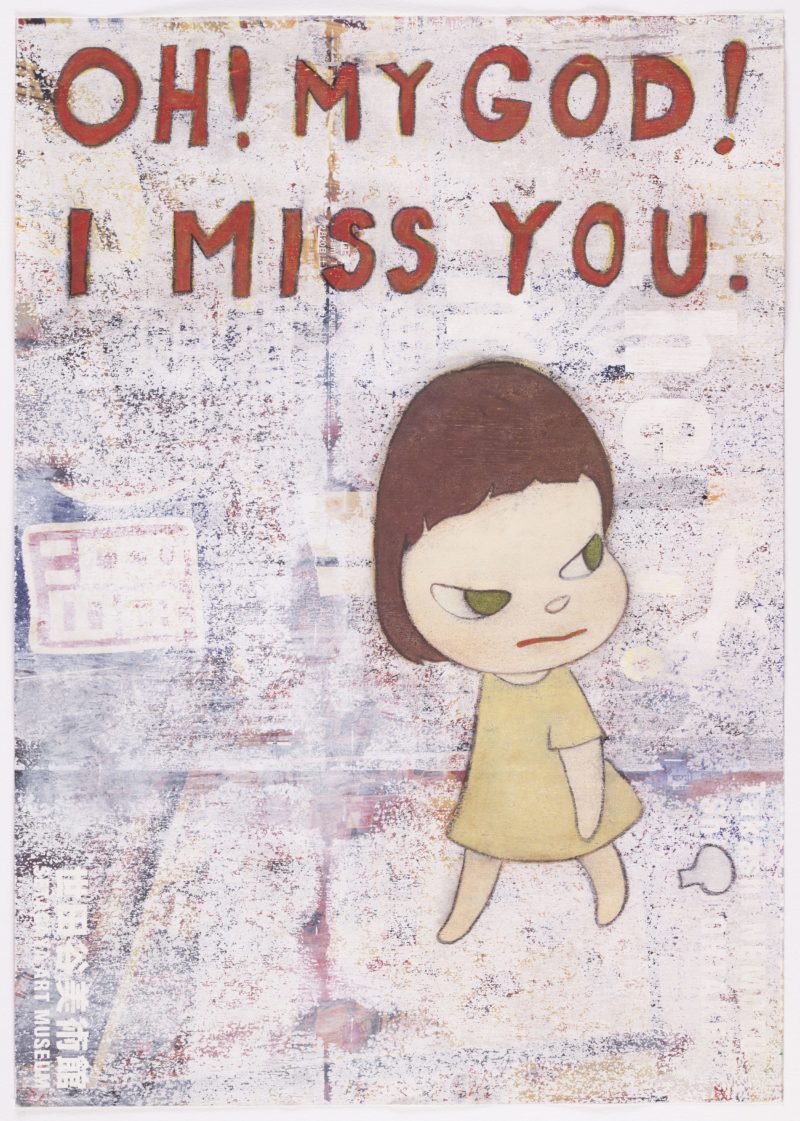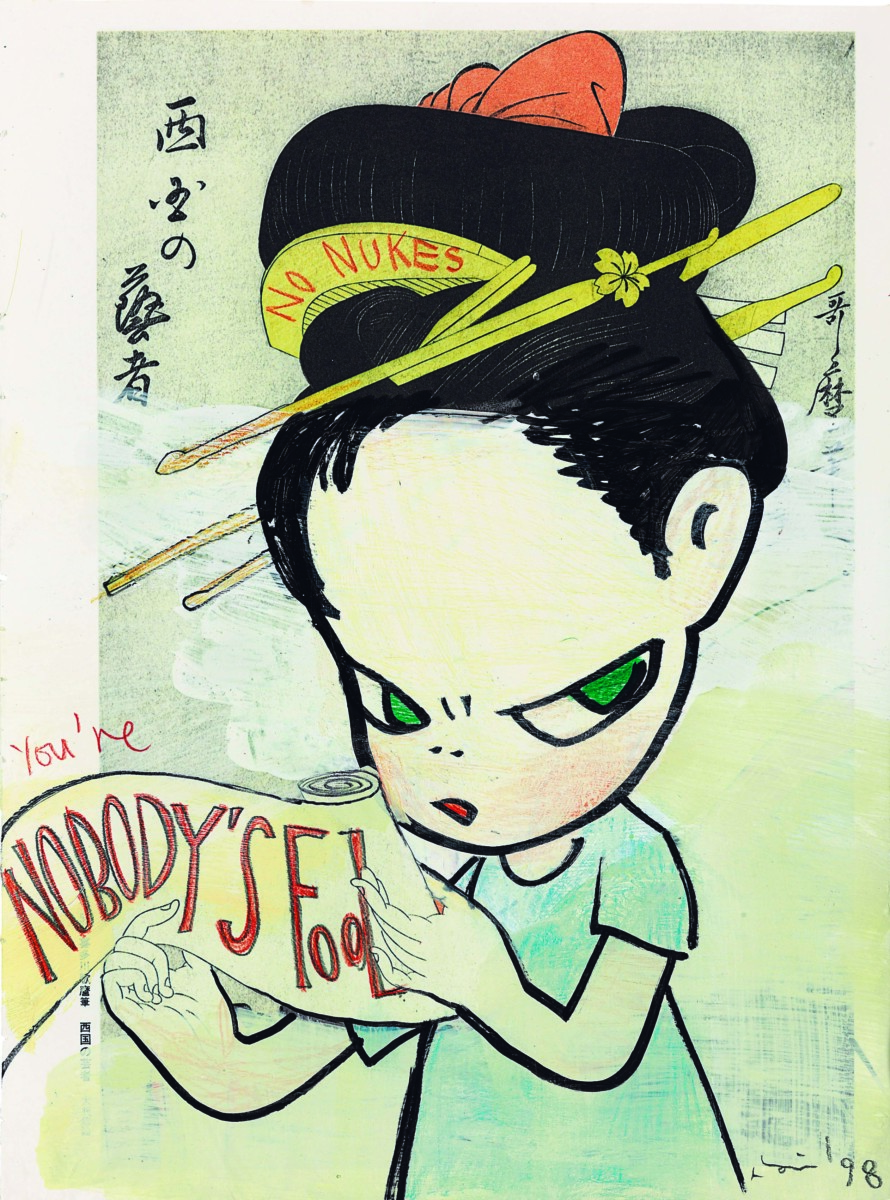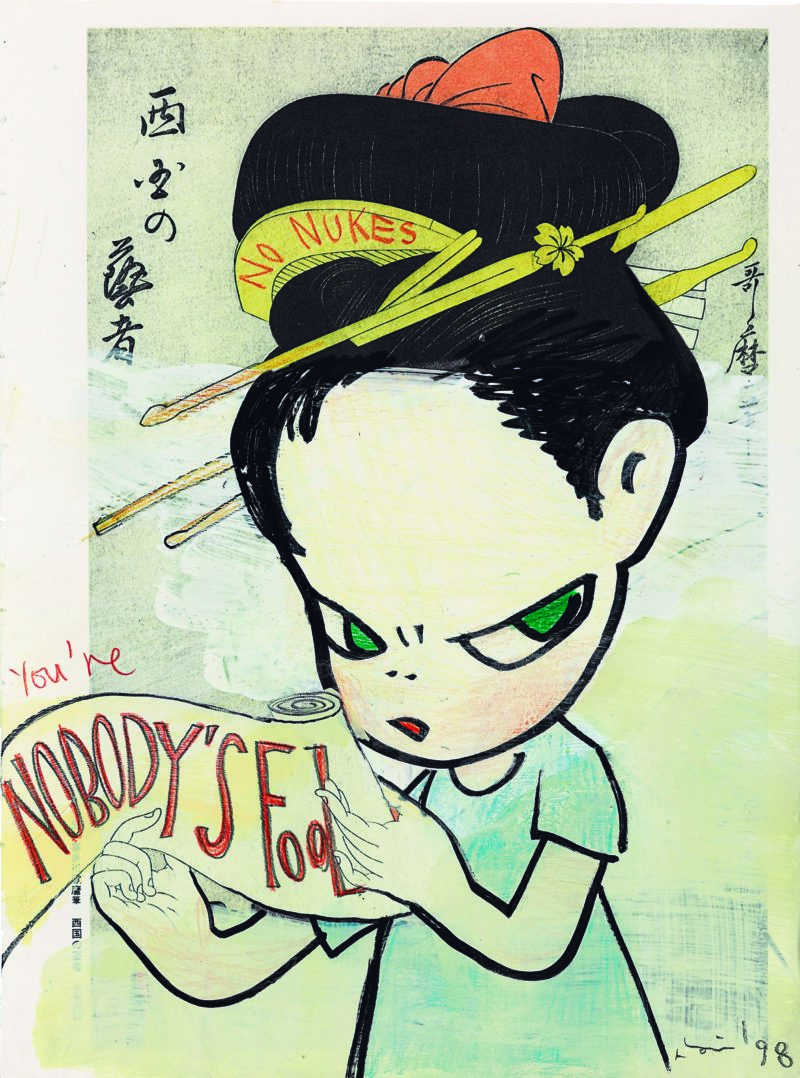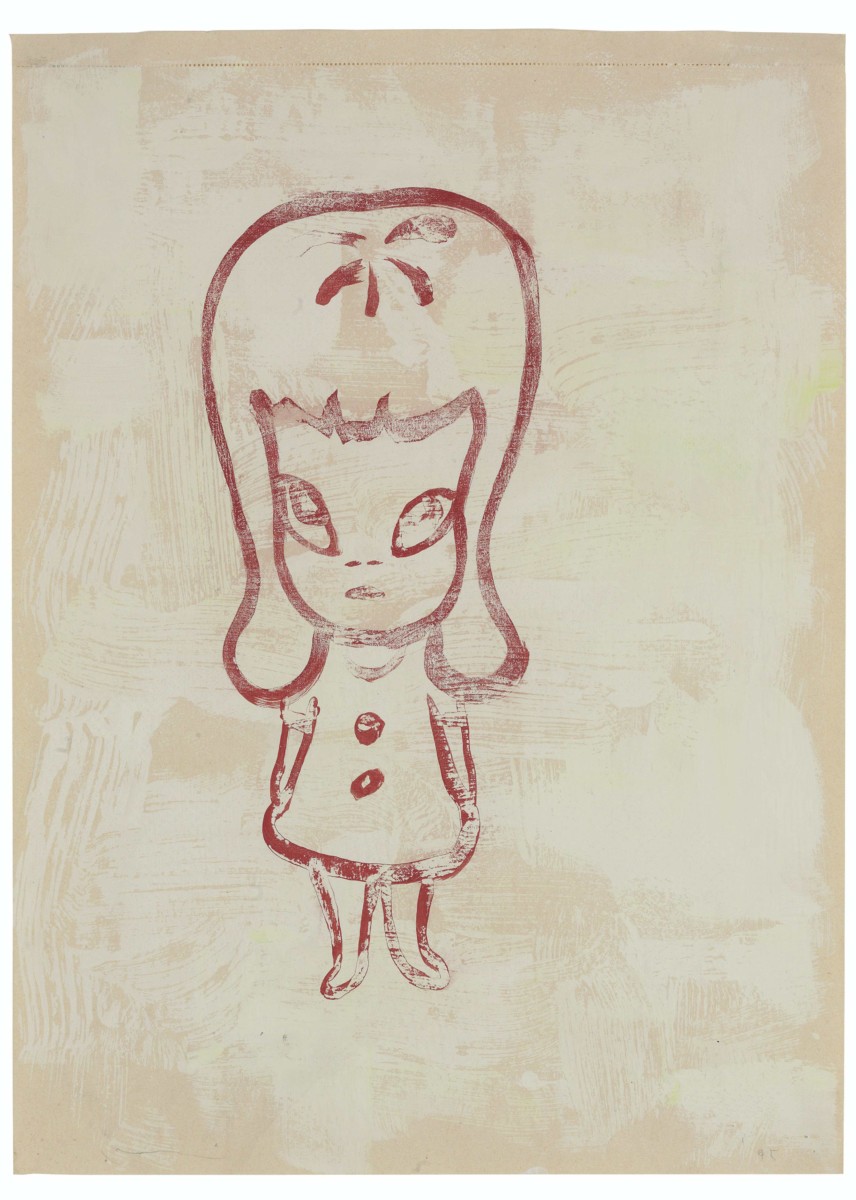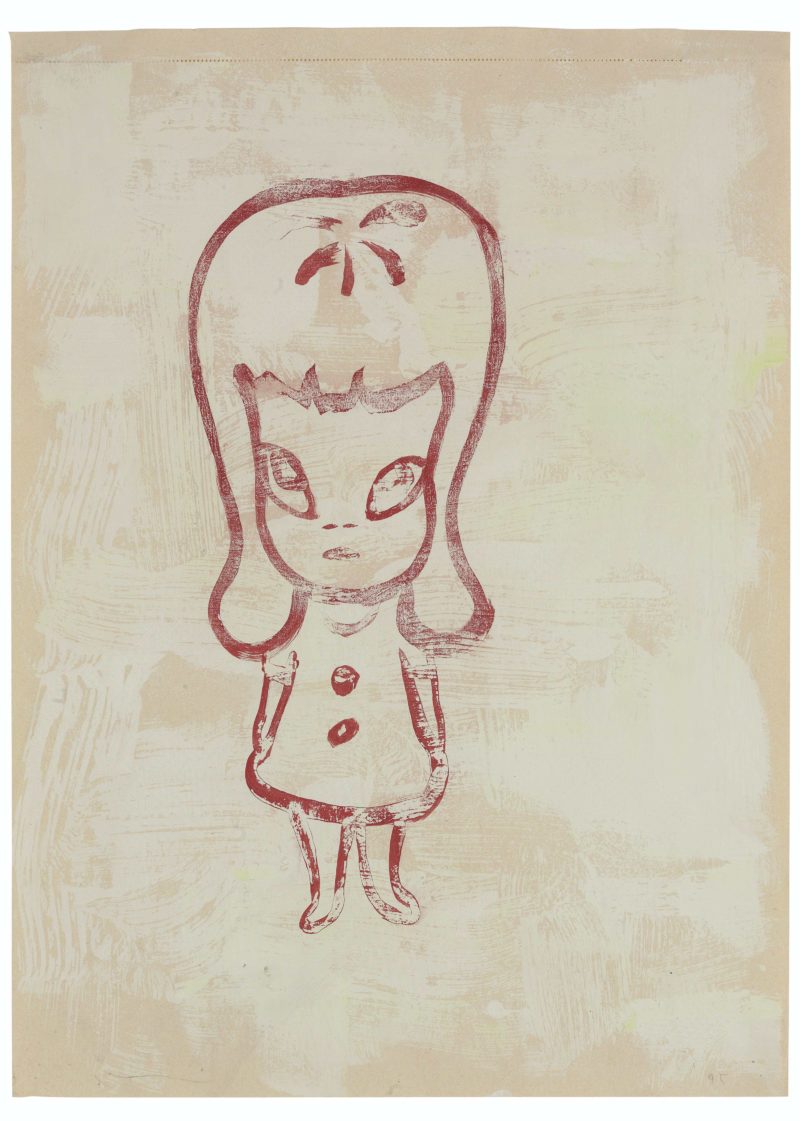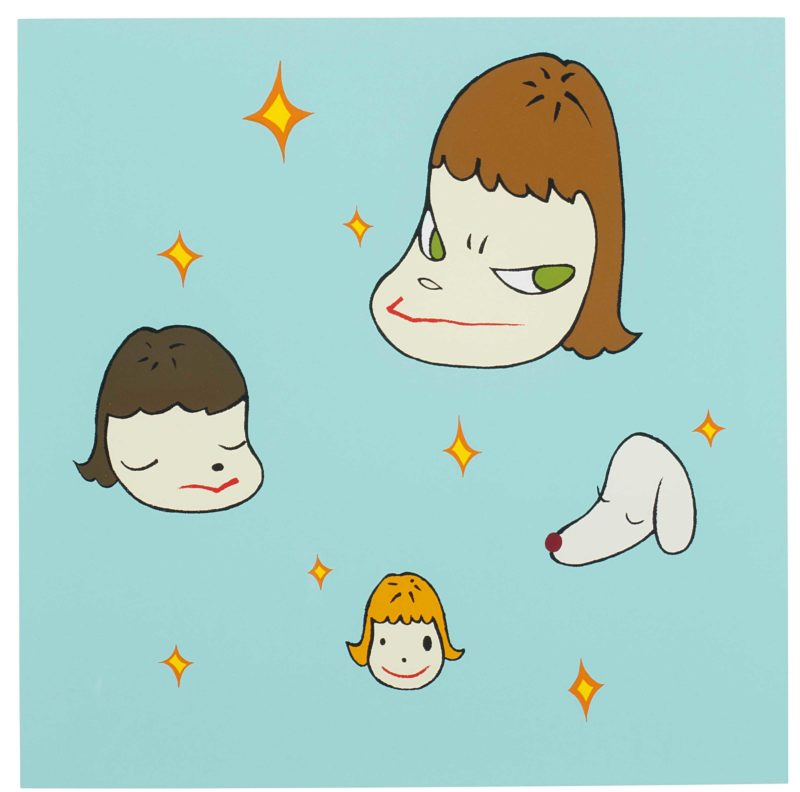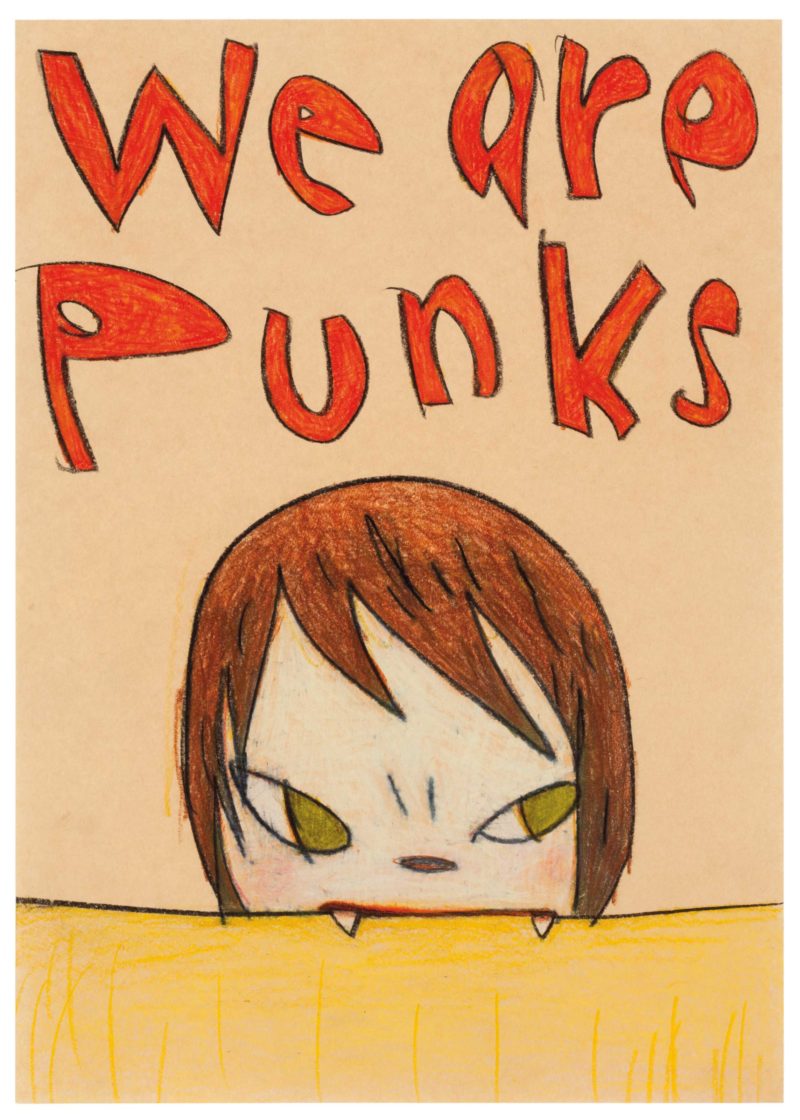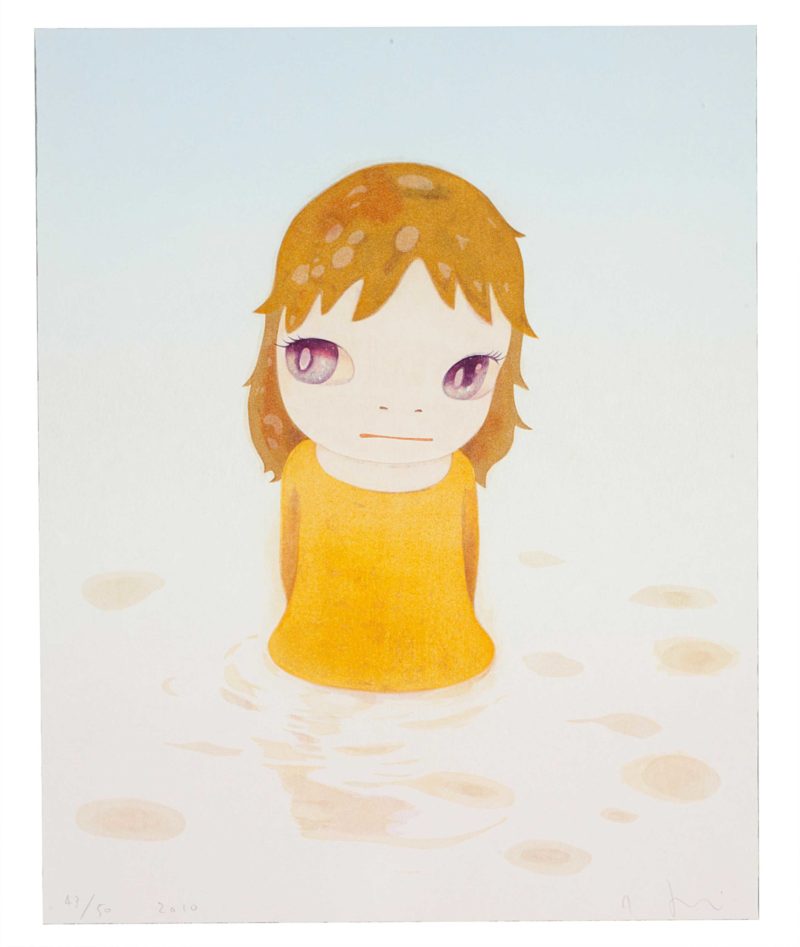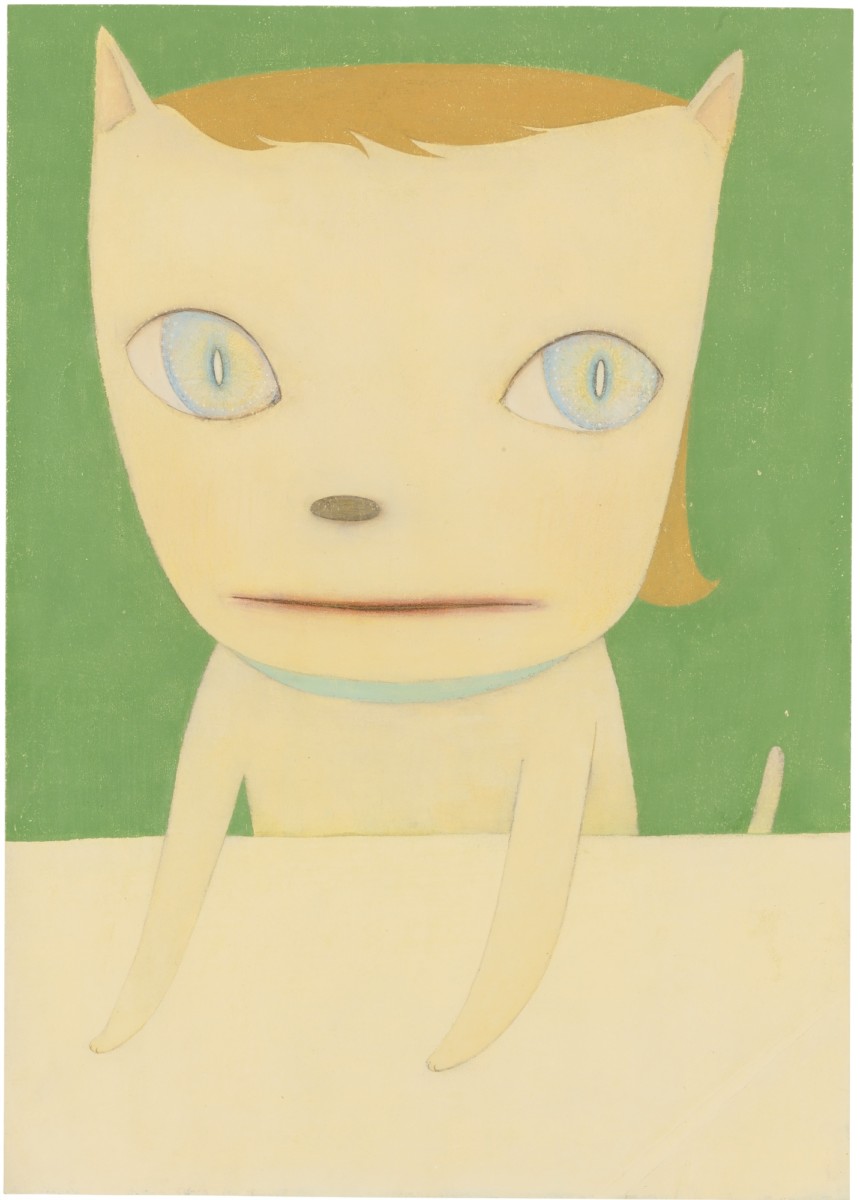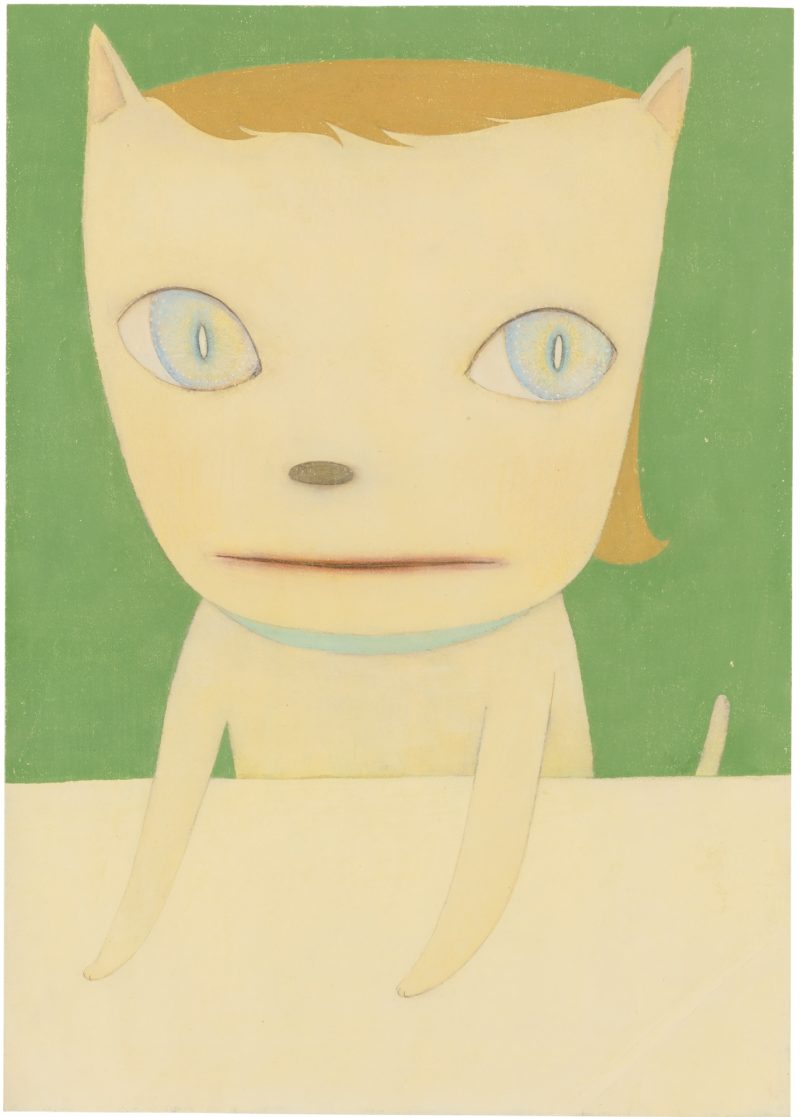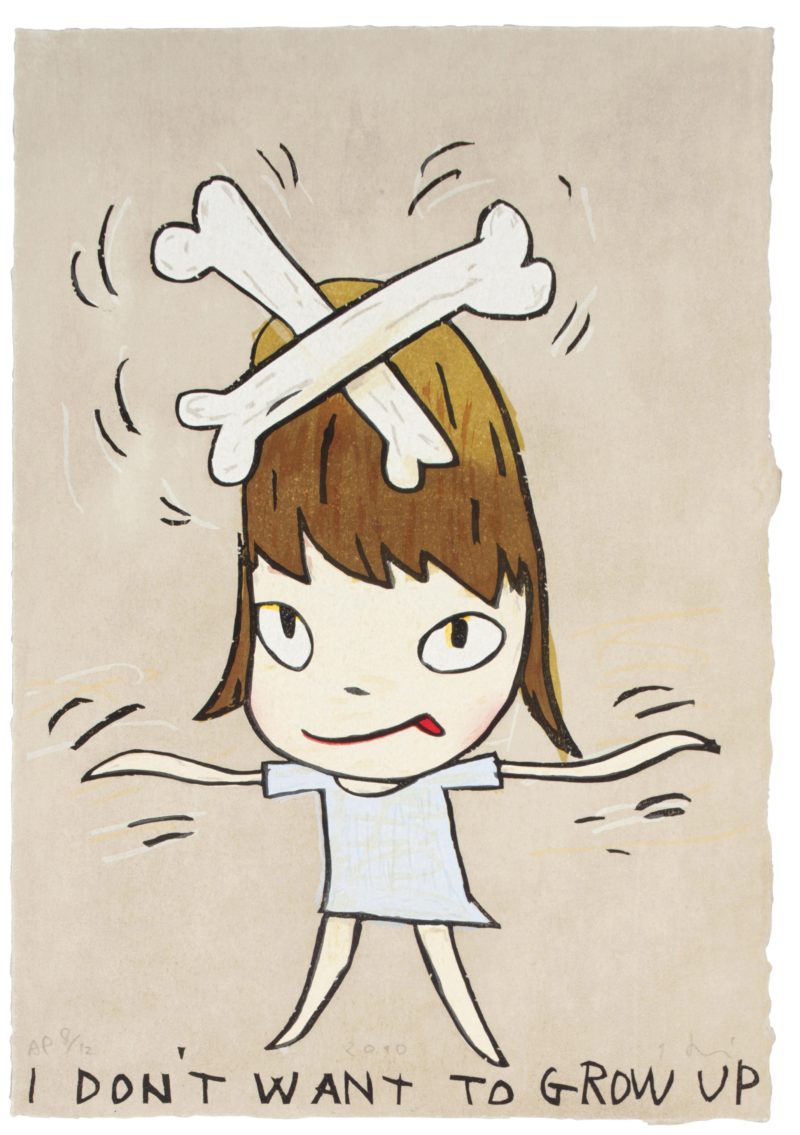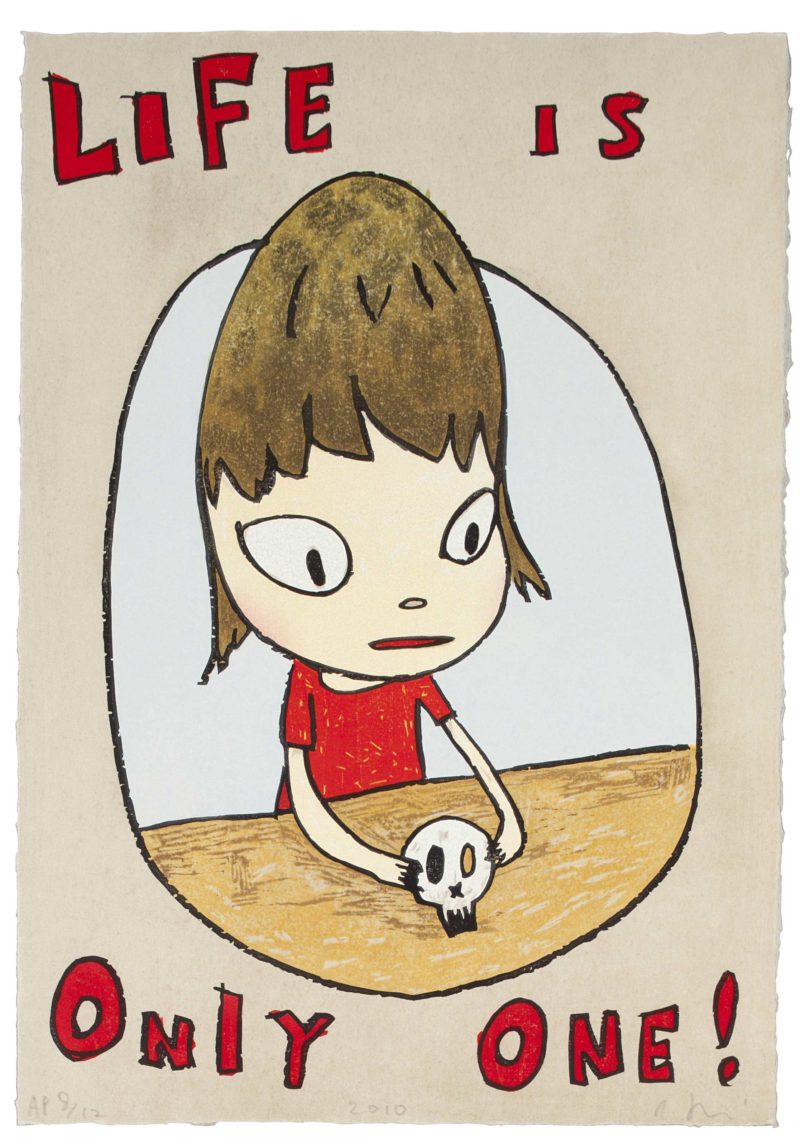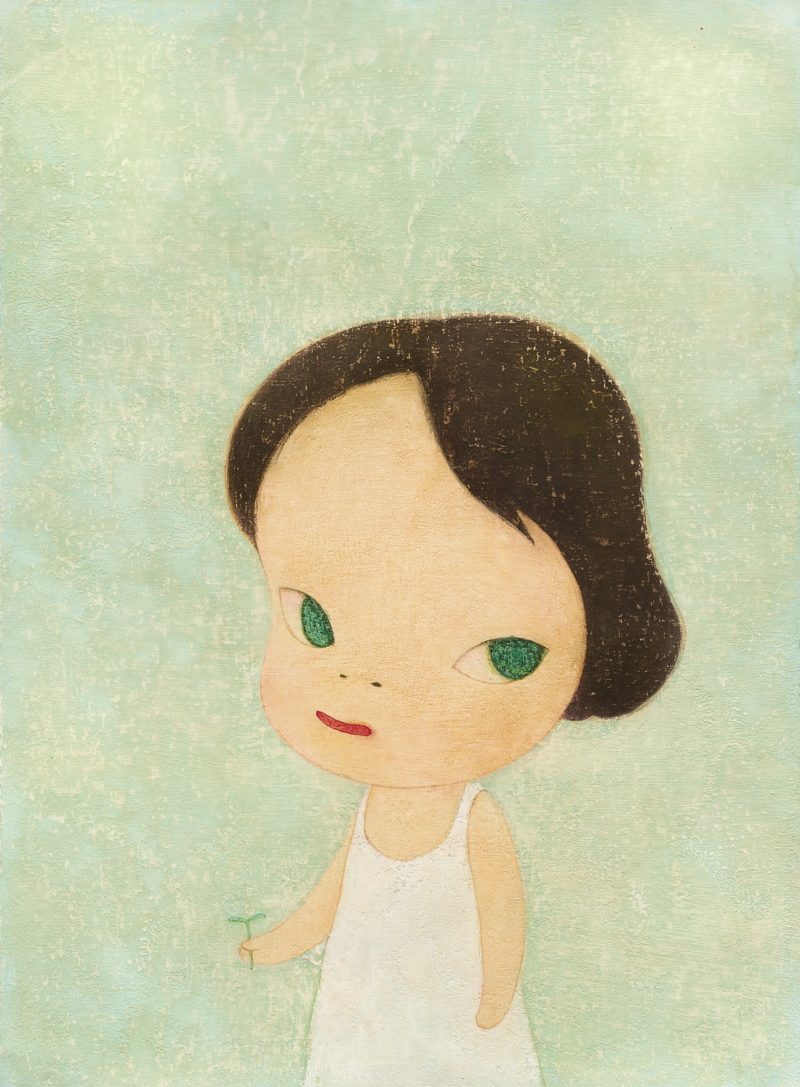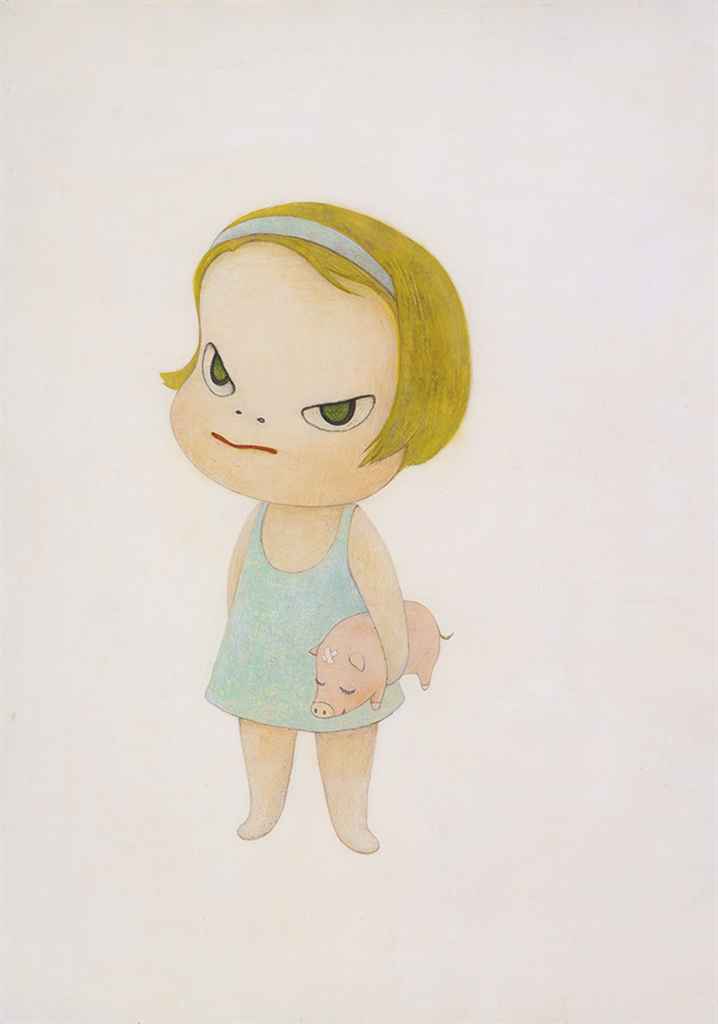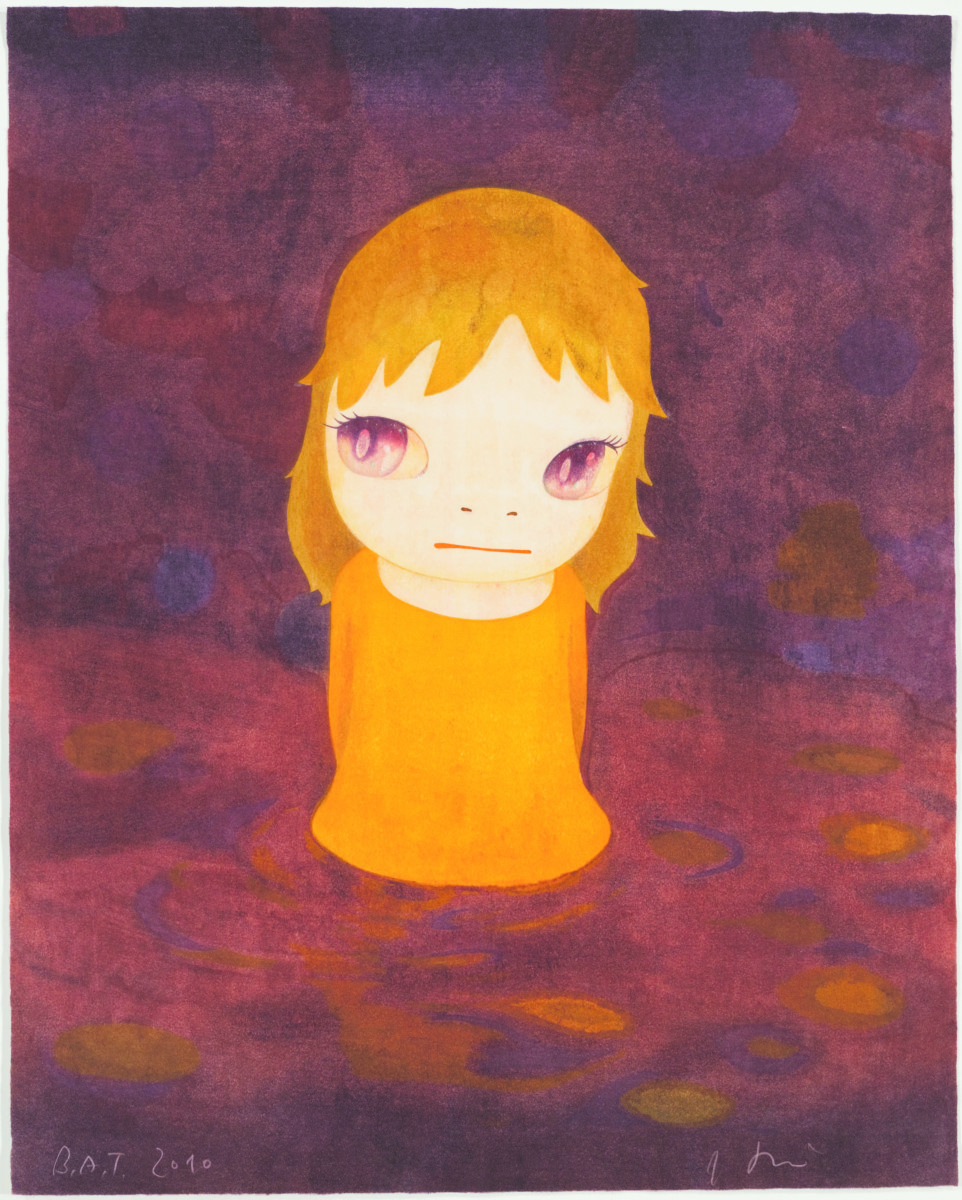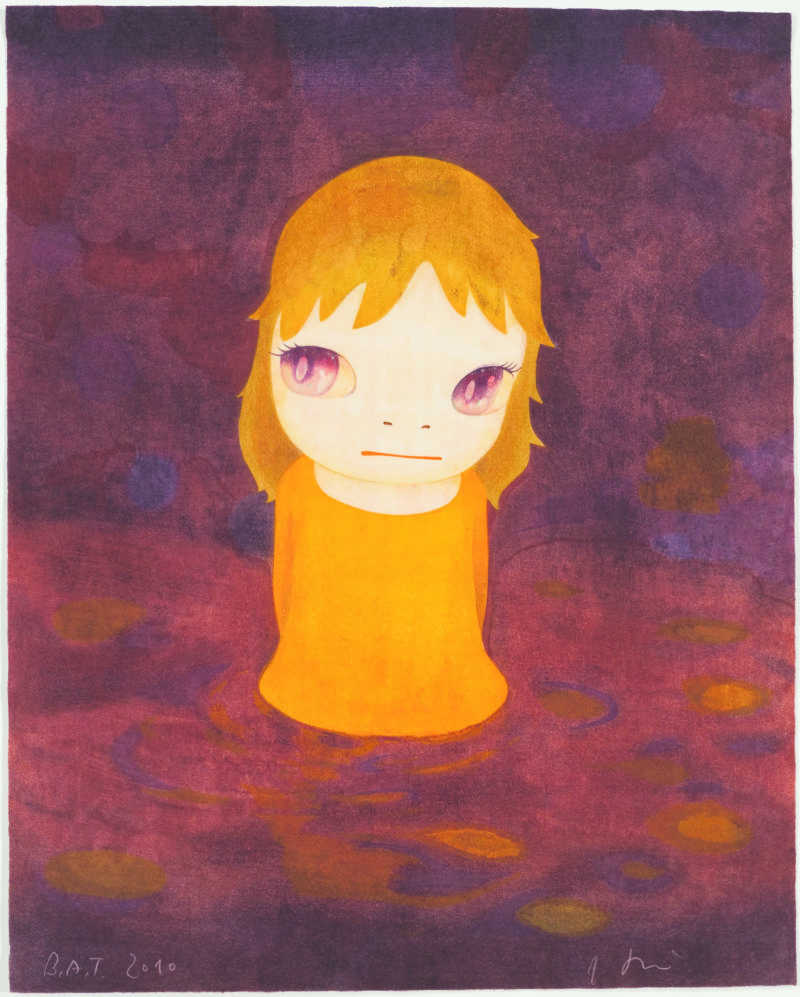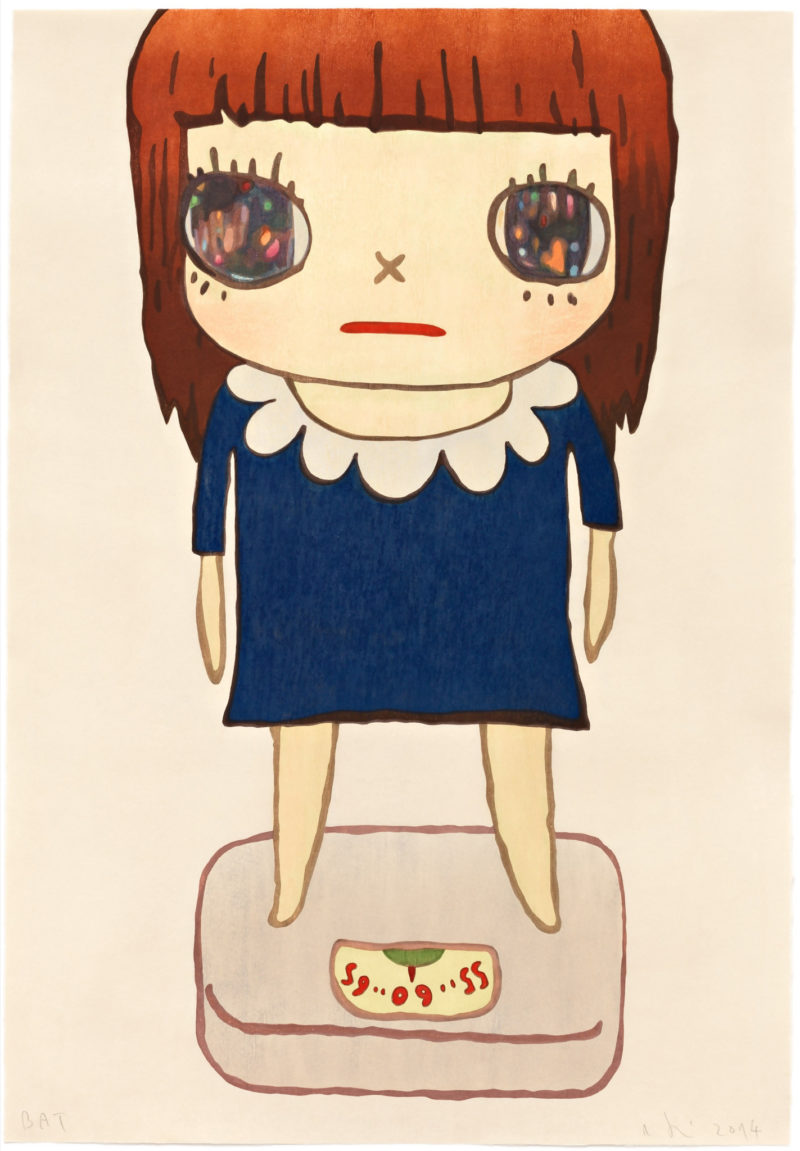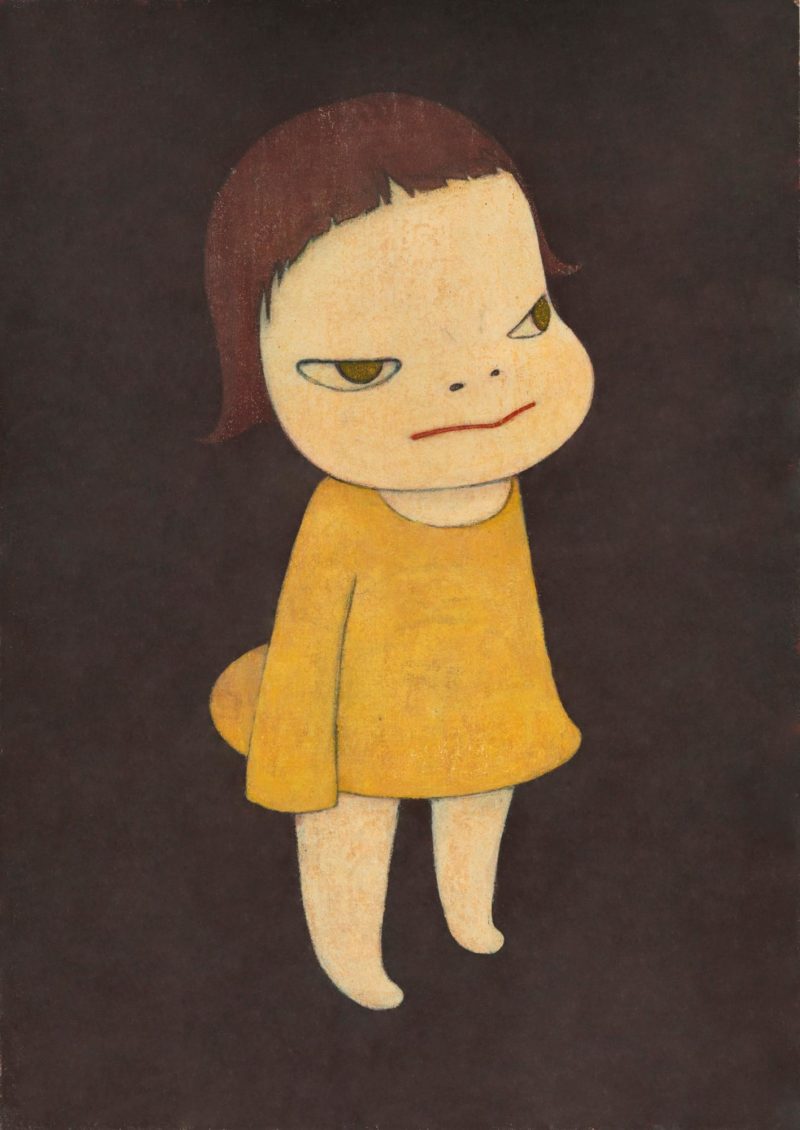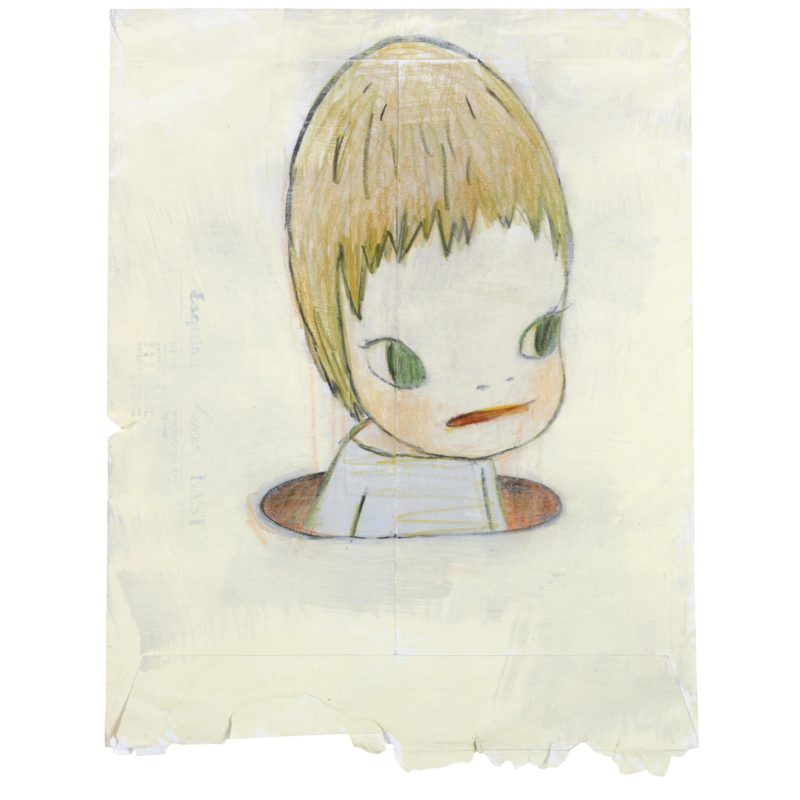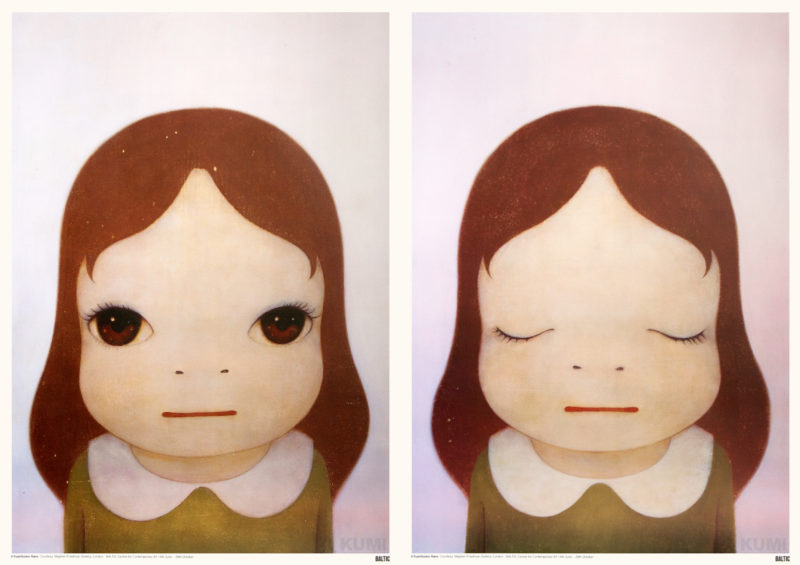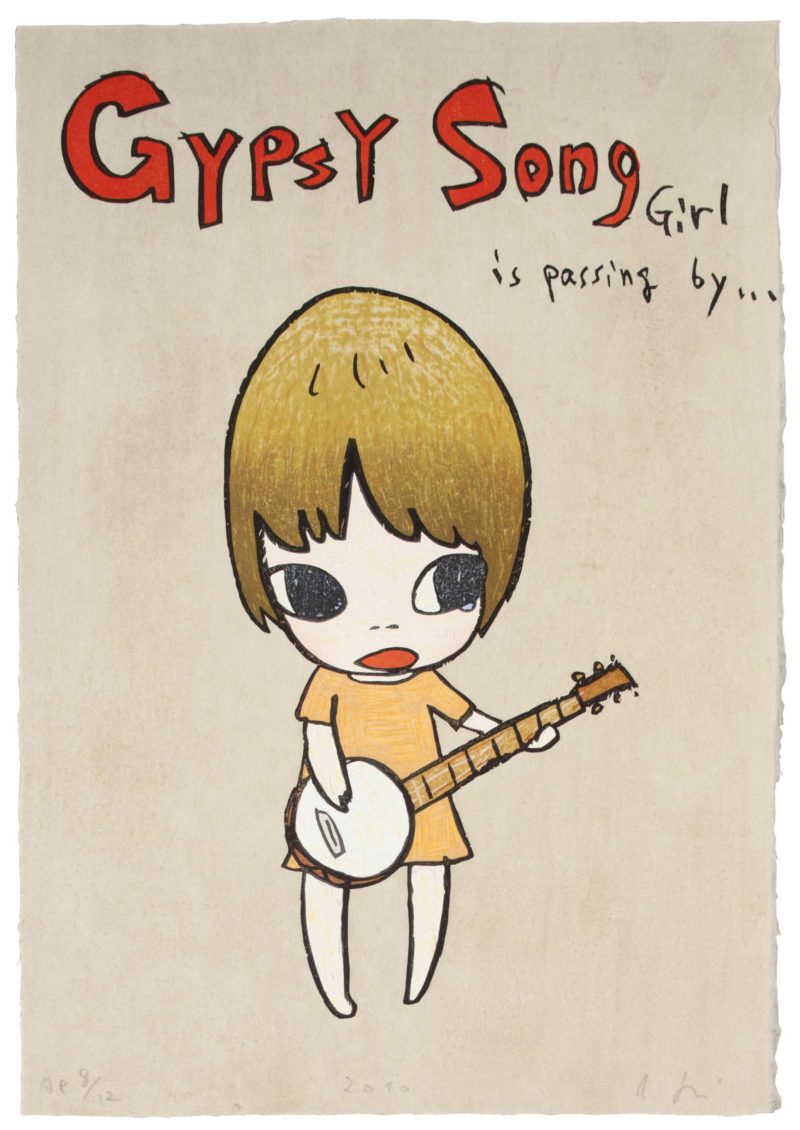 Toys & Sculptures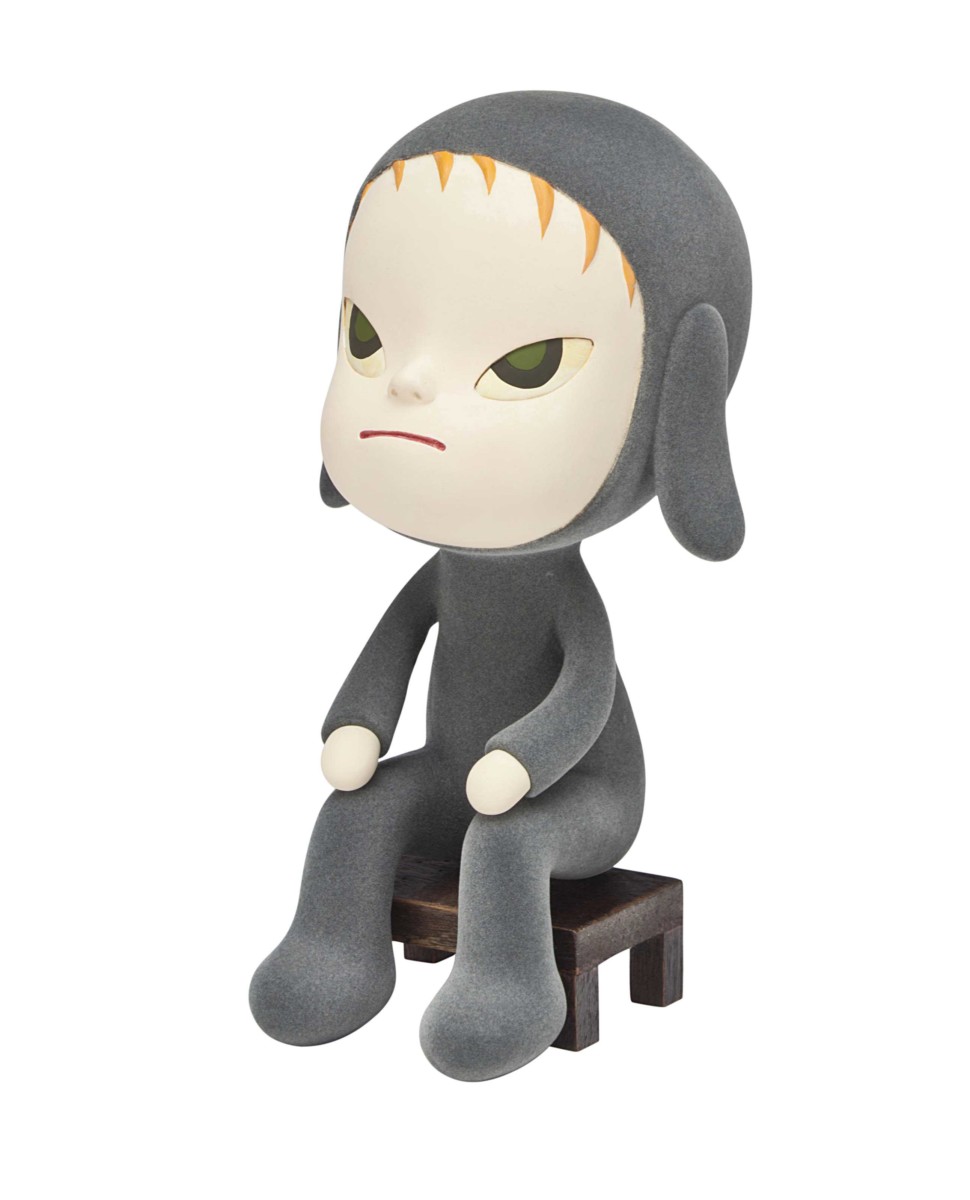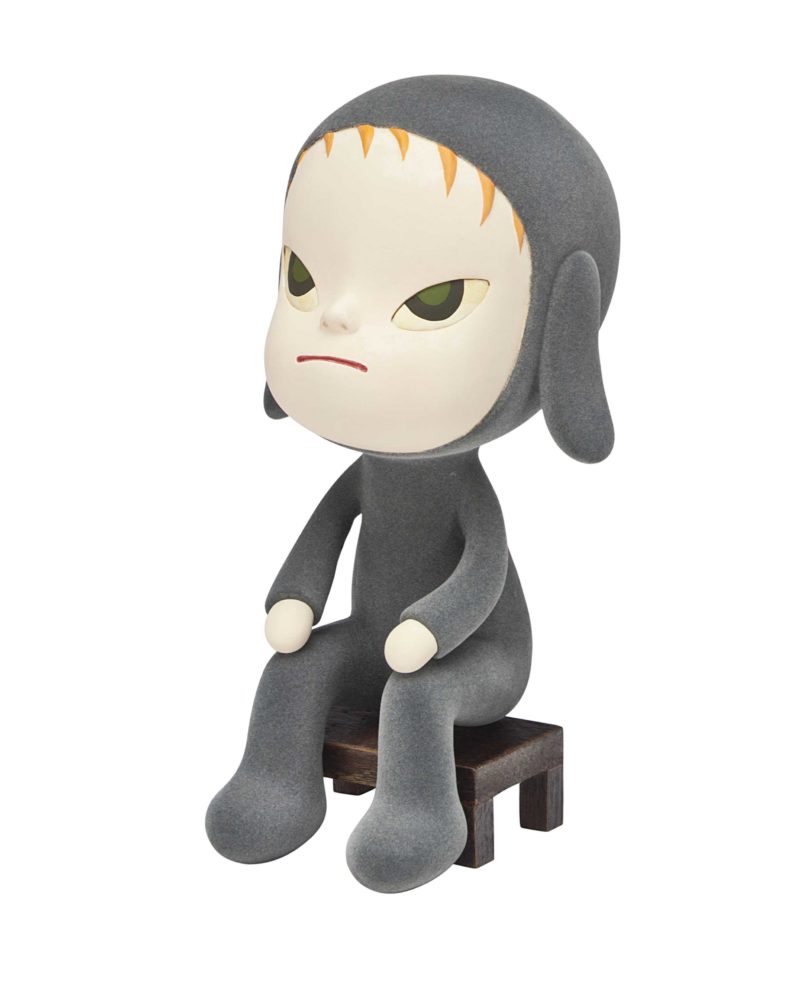 More by Yoshitomo Nara
Footnotes