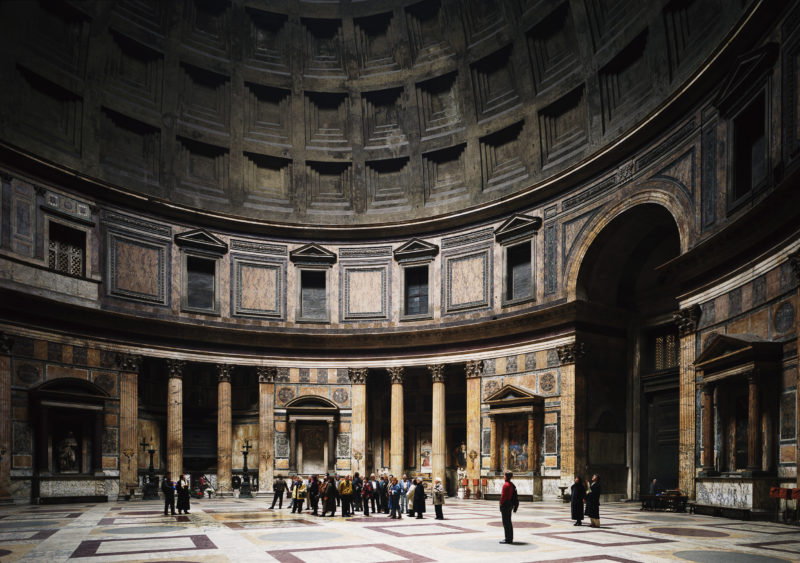 What is Thomas Struth known for?
Thomas Struth is one of the most critically acclaimed contemporary photographers of our time. He is renowned for his black and white photographs of cities such as Düsseldorf and New York, as well as his family portraits.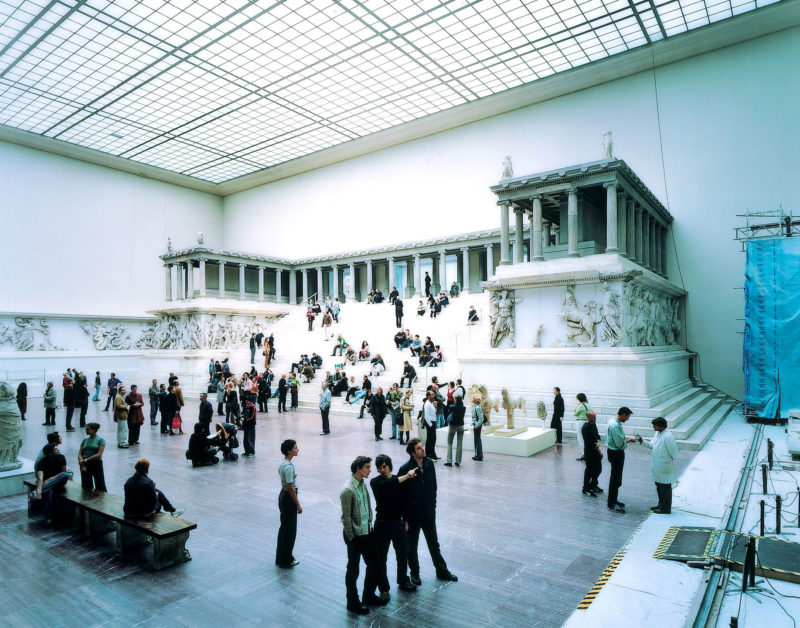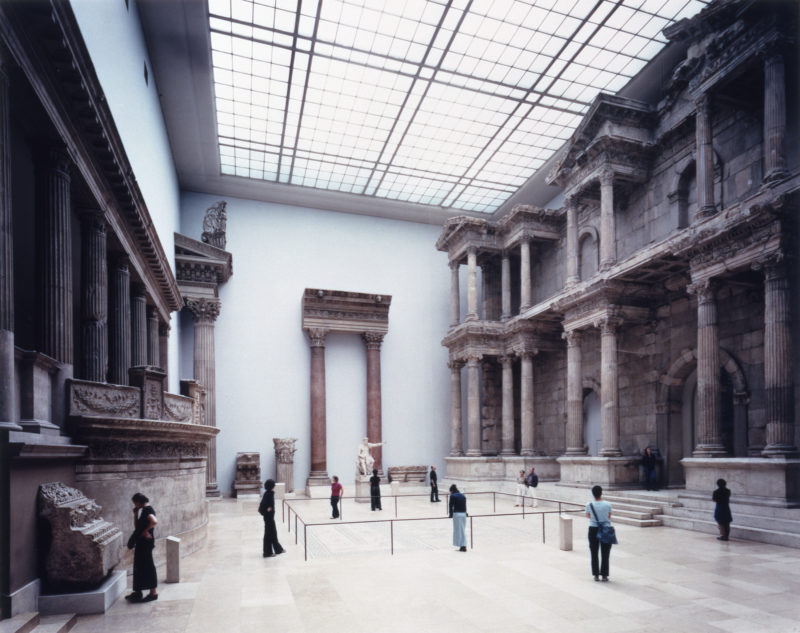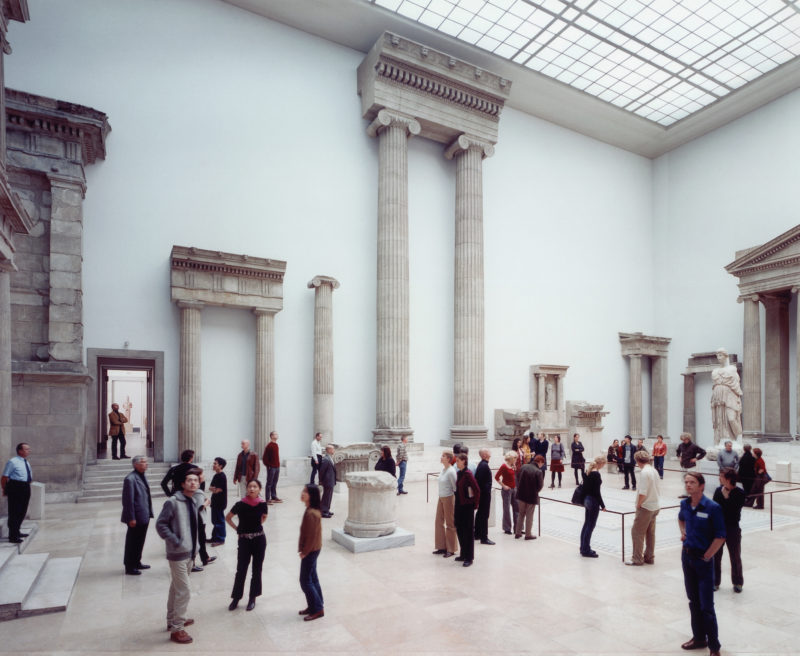 Why are the Museum Photographs important?
The artist who lives in Dusseldorf acquired his inspiration for his Museum Photographs while he was residing in Naples and Rome, where he discovered a connection between paintings of art and religion and how these paintings connect audiences to their spirituality. The Museum Photographs, which was showcased at the Art Institute of Chicago, Chicago, marshaled in a new visual language in the field of photography.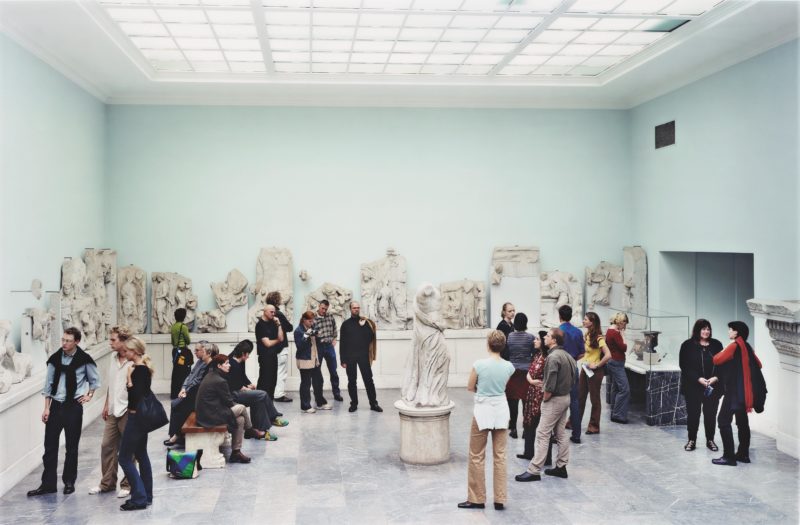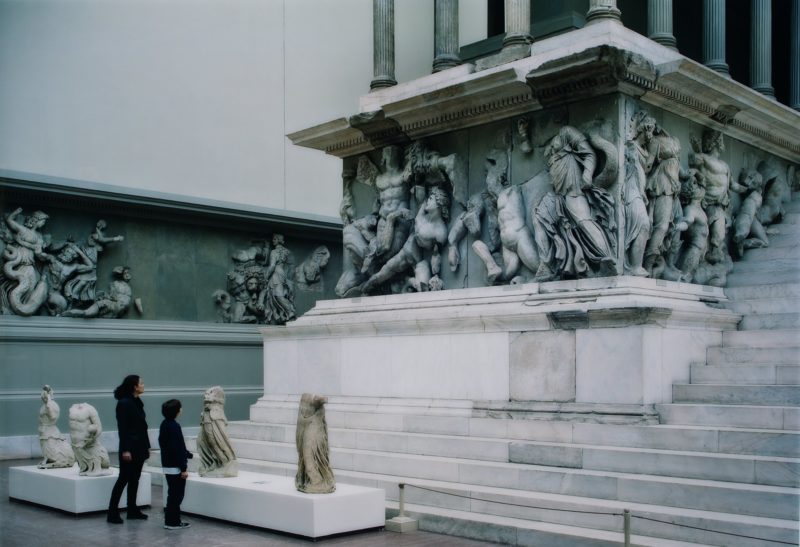 Struth's intention
In his series, Struth photographed the art and the visitors viewing it and the viewer observing other audiences. With the many layers of observation, Struth intended to assess the museum's control of their audience and the criteria that each museum has for exhibiting pieces in the way that it does. The purpose behind the Museum Photographs was to remind people that the iconic subjects of his photographs were once just unfamiliar paintings done by ordinary individuals.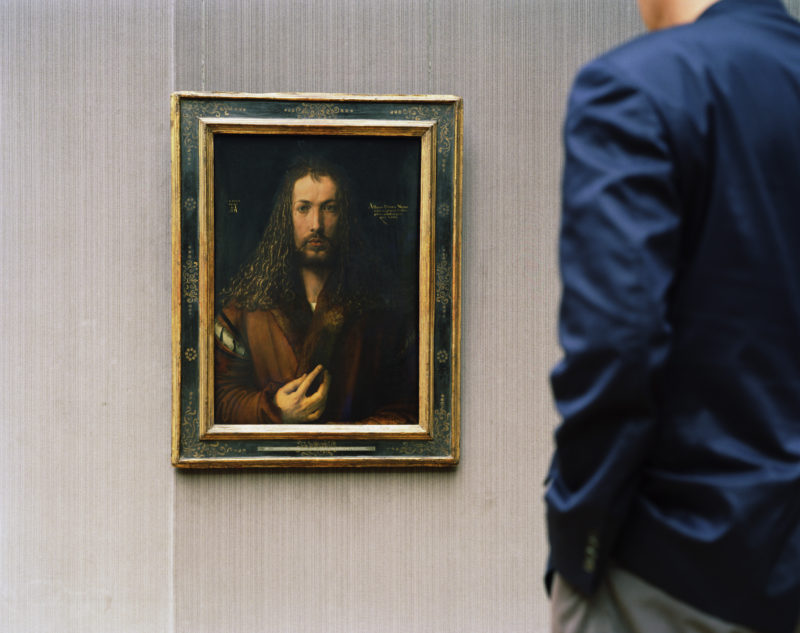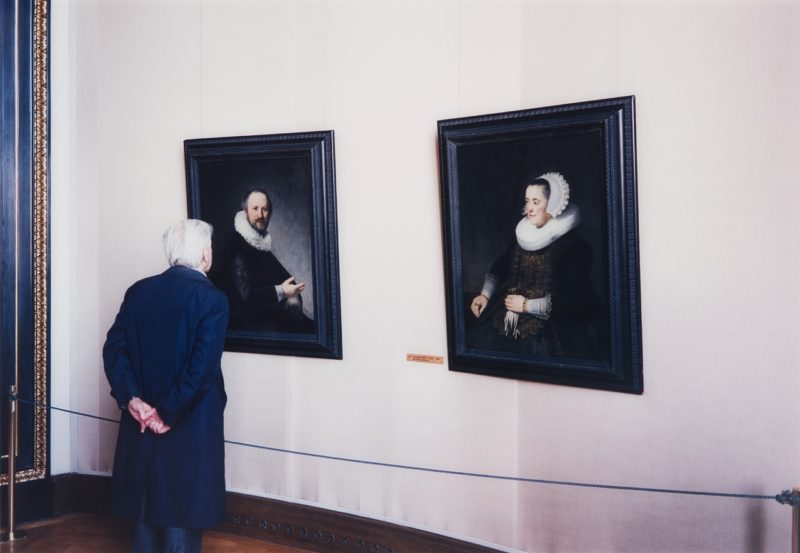 Analysis
For instance, his Galleria dell'Accademia I, Venice piece shows regular tourists in shorts and casual clothing as they wander around an exhibition hall that is dominated by Paolo Veronese's 15731 painting The Feast in the House of Levi. Struth's color print is as large as Veronese's painting, yet the scene in his photograph is reminiscent of memories of an outing on a Saturday or Sunday afternoon. He specifically selected Veronese's interpretation of the Feast in the House of Levi as a subject because it had a feel of a regular dinner or lunch and depicted a rather large party atmosphere where people have gathered to drink and make merry. As a result, his photograph of the feast allows today's audiences to look upon the masterpiece with new energy and perspective. Just like the first time, it was put on public display.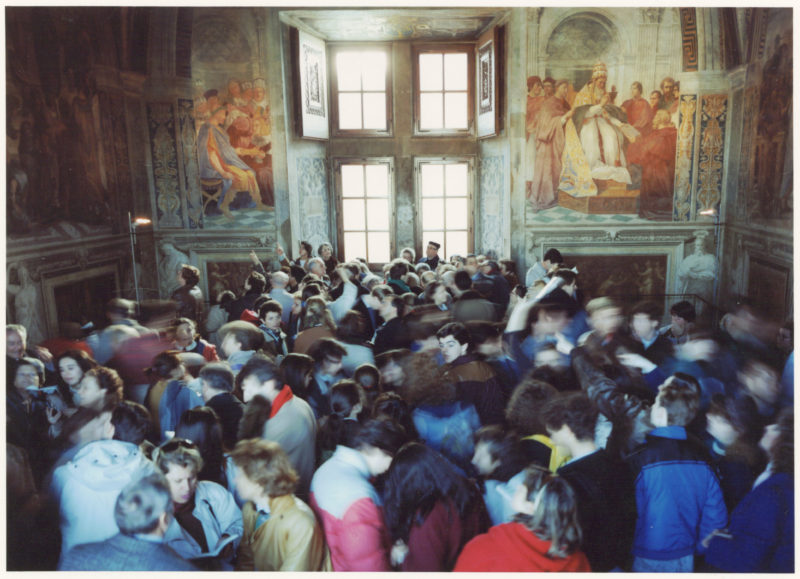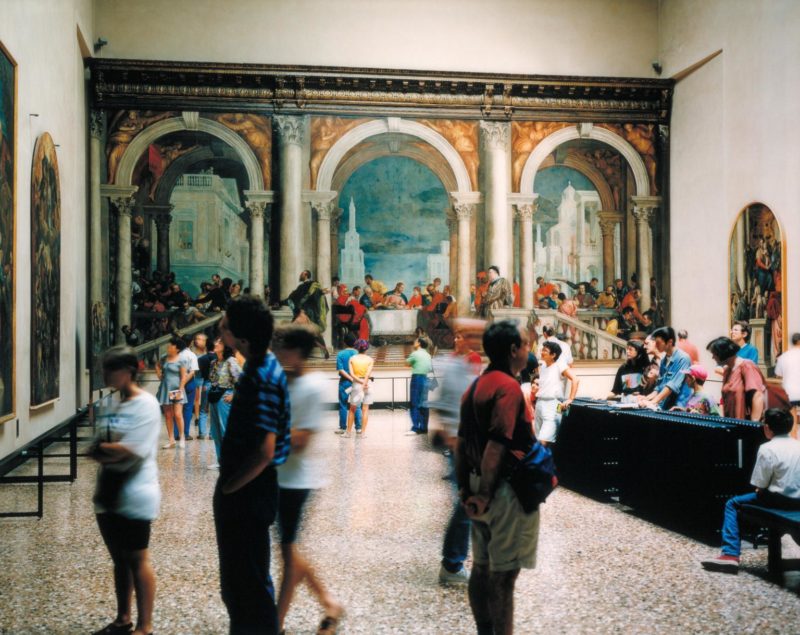 Video: Photography critic Francis Hodgson introduces Struth's work
Thomas Struth - An Objective Photographer? FT.com
Which camera did he use?
For the project, Struth utilized a European 13×18 camera. He positioned himself strategically so that every photograph he took, whether inside a museum or in the crowded streets of Paris and Vienna, rendered onlookers in random areas, which gives his pictures more power.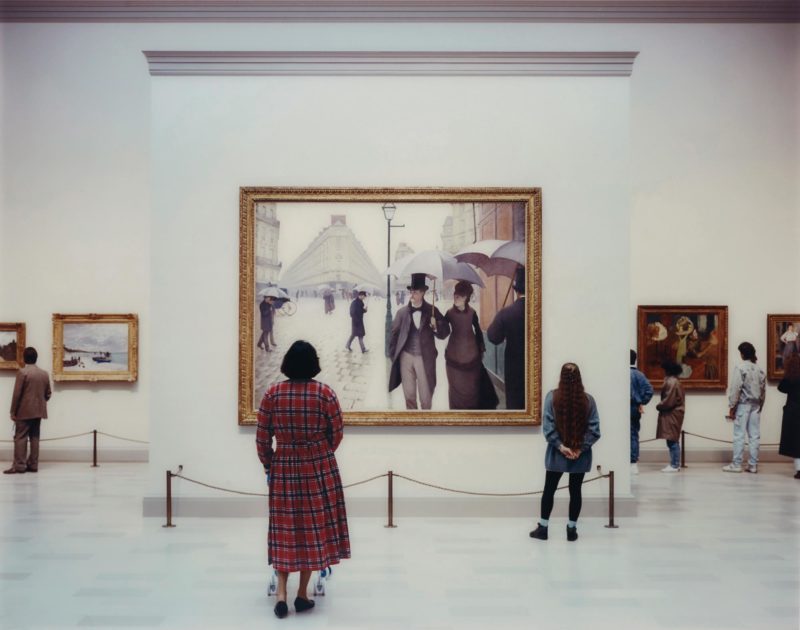 Conclusion
In the end, he managed to create a dialogue between photography and paintings, where his choice of paintings echoes his earlier black and white work in Düsseldorf. He effectively bridges the gap between space and time, where the figures in the painting and the figures observing the paintings are connected despite how much time has passed since the paintings were first made public or the space between them.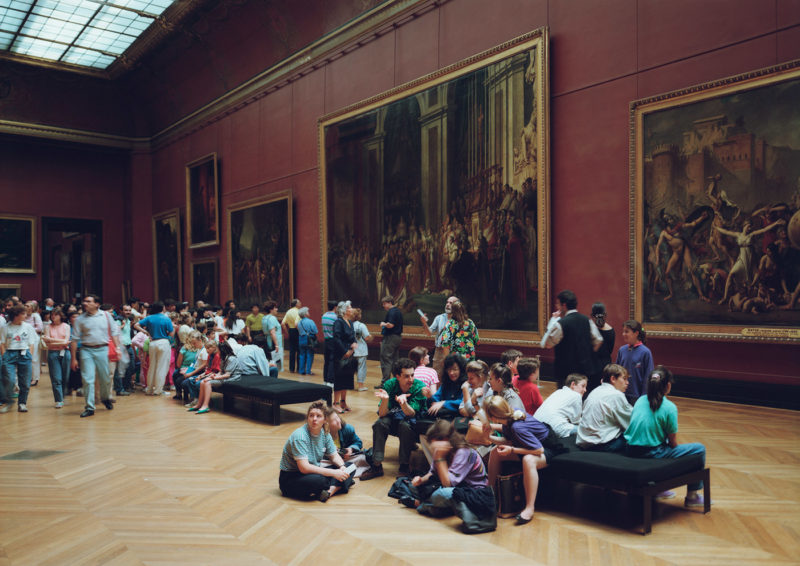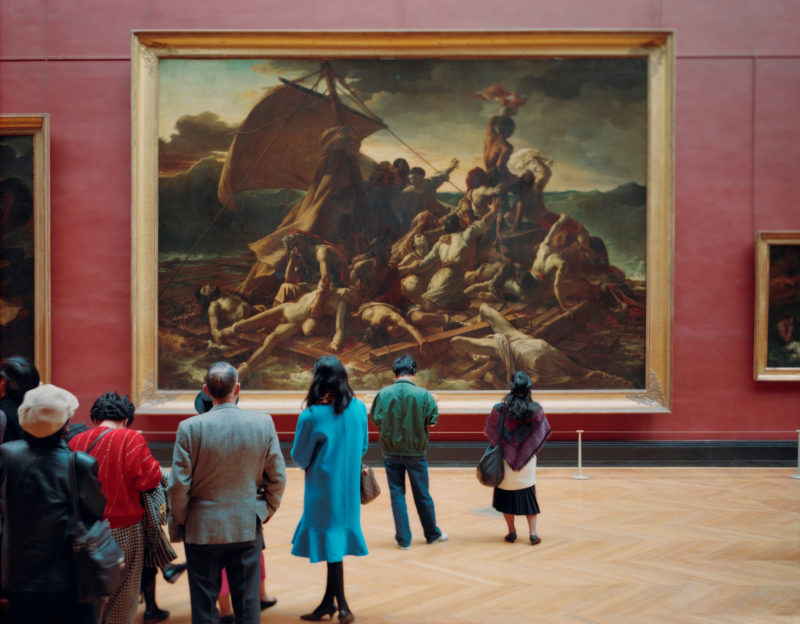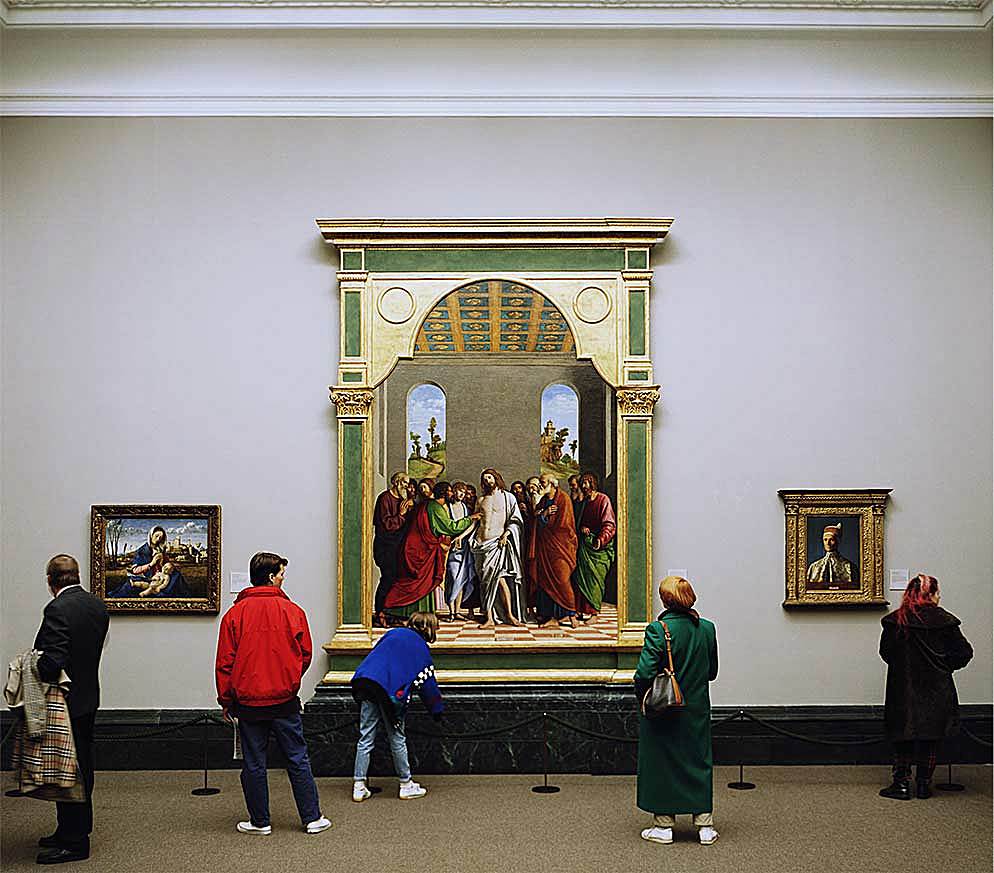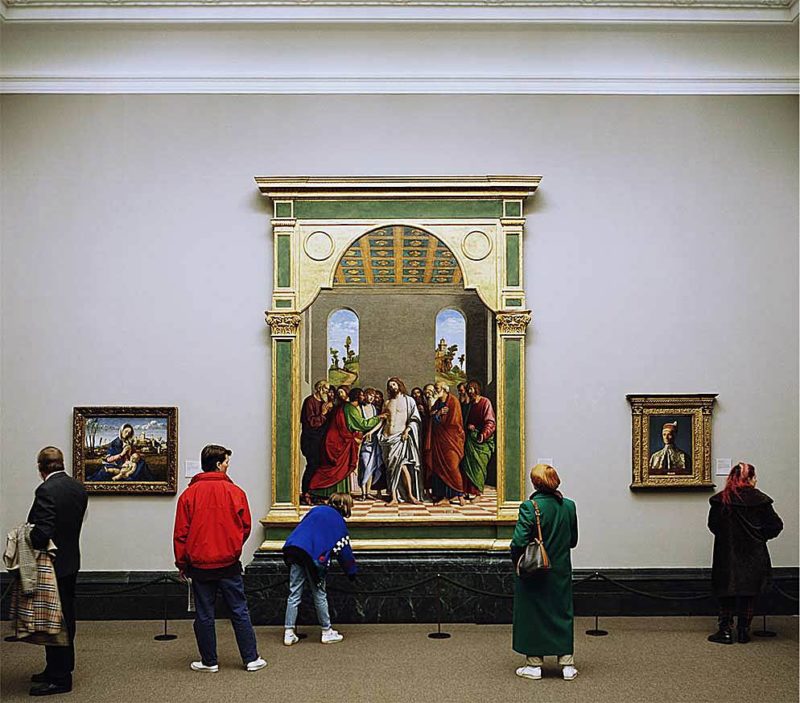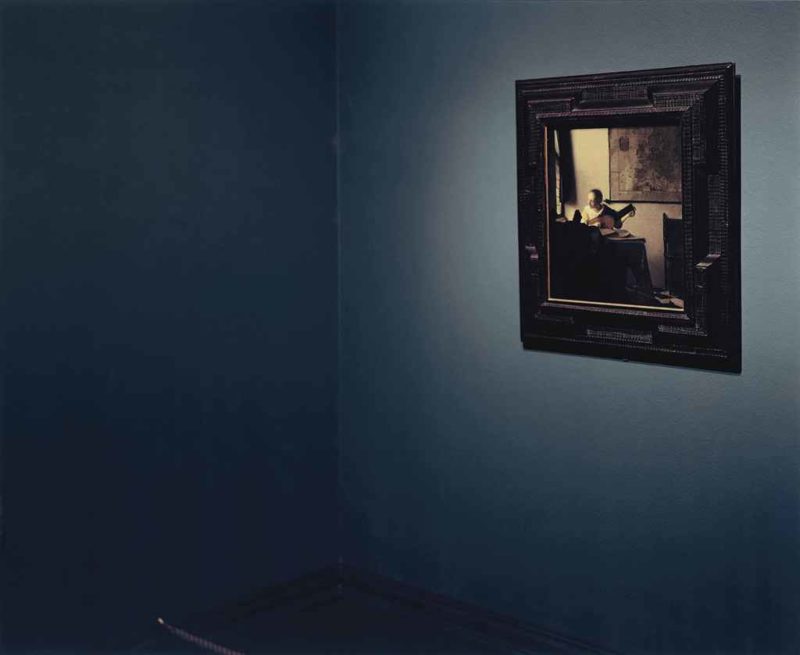 More by Thomas Struth
Footnotes