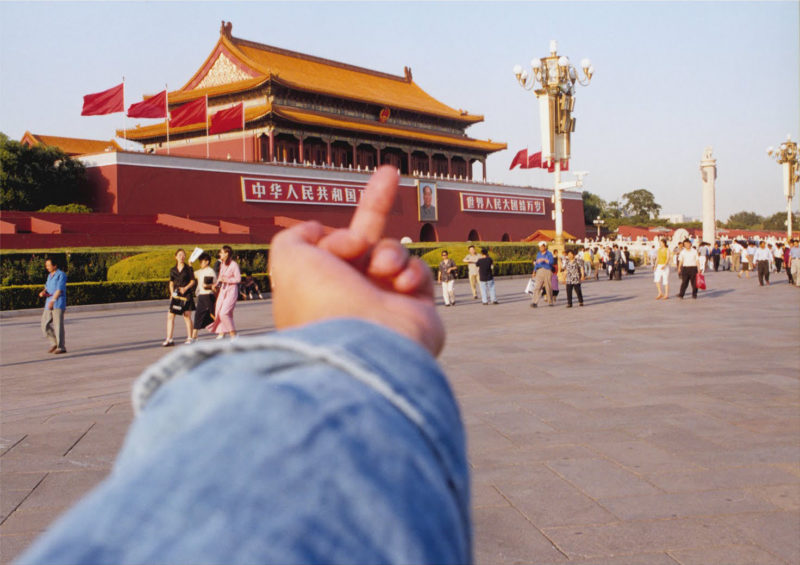 About Ai Weiwei
Ai Weiwei is a Chinese artist and activist. He has been vocal and openly critical of the Chinese government's stance on democracy and human rights. His work has captured global attention and served to bring attention to social injustices, human rights violations and systemic violence. Ai never shies away from saying what he truly feels and he encourages people to state exactly what they want. And that's what he did in his project Study of Perspective.
Study of Perspective
Study of Perspective is a photographic series produced by Ai Weiwei between 1995 and 2017. Throughout the series, viewers see Ai's left arm extended forward with the middle finger raised to significant institutions, landmarks and monuments from around the world. These pictures mimic tourists' photos and encourage people to question their adherence and acceptance towards governments, institutions and establishments. This series speaks out about Ai's beliefs regarding freedom of speech, empowerment of the people, and democratic values and showcases his activist side in true colors.
The meaning of the work
Most of the time, the institutions he is pointing towards are the ones that tend to stop or abide by free speech, people empowerment or the democratic values in our society. Ai constantly shows a reminder that we need to represent our own values and not those created by others. Instead of using a flat surface to showcase his ideas, the artist focuses on the idea of interjecting his photos with a way to protest against many of the things that go wrong in China1 and other countries. That's why he only points at buildings, not at people. He understands that people are the ones that will be able to change things and move them around in a truly interesting manner.
Different locations
The first in this series was shot in Tiananmen Square2 in 1995, where during the 1989 democracy movement protests, hundreds to thousands of unarmed protesters were killed. In Study of Perspective – Tiananmen Square, the photo first appears to be a classic tourist photo in which Ai sticks his middle finger up at Tiananmen Square Gate. This offensive gesture reveals Ai's disdain for the Communist China rulers and what they stood for. Other landmarks featured in Ai's series include the White House in Capitol Hill, Washington D.C., the Eiffel Tower in Paris, and The Reichstag in Berlin. The gesture is the focal point of the photo, as the objects closer to the eye appear larger. Thus his statement is the key point in the image.
Consequences
The series achieved worldwide recognition following Ai posting the images on his blog3 (2005-2009). Due to its popularity, Ai was detained and questioned at length in 20114 by the Chinese police, with all the questions, pointed towards the Tiananmen photo. Following Ai's detention, other people began to post similar images of themselves on the internet as a signal of solidarity. His work has not only brought attention to a number of social issues but has garnered support and inspired other activities. Of course, the Tiananmen photo is totally banned5 from appearing in any Chinese media.
Conclusion
Study of Perspective will help you double think about your allegiances and re-adjust your feelings regarding many important institutions in our society.
'Study of perspective' photos
In Asia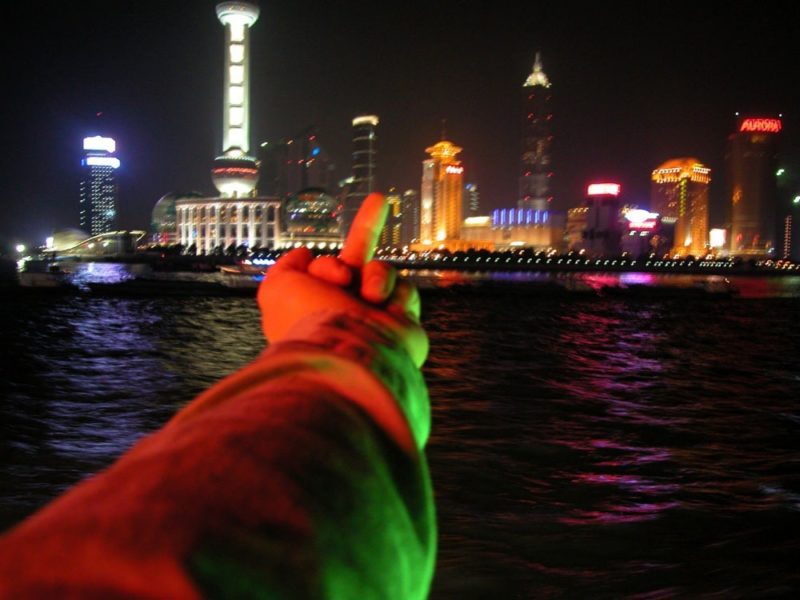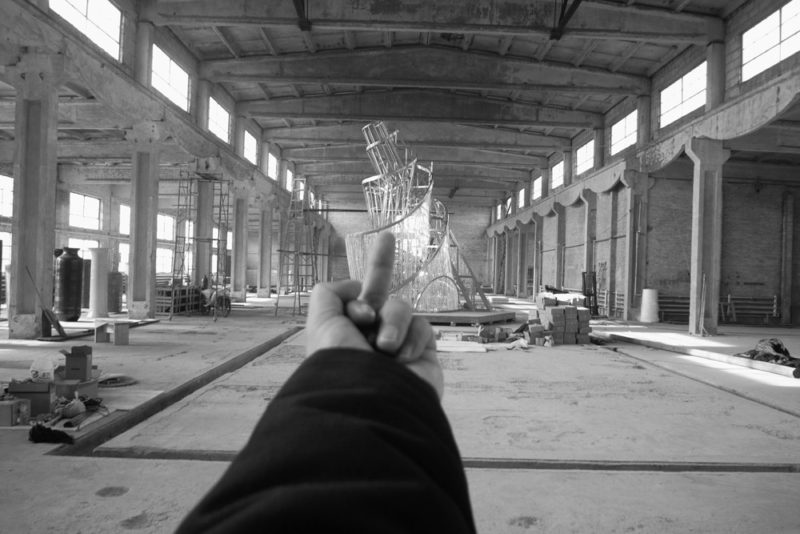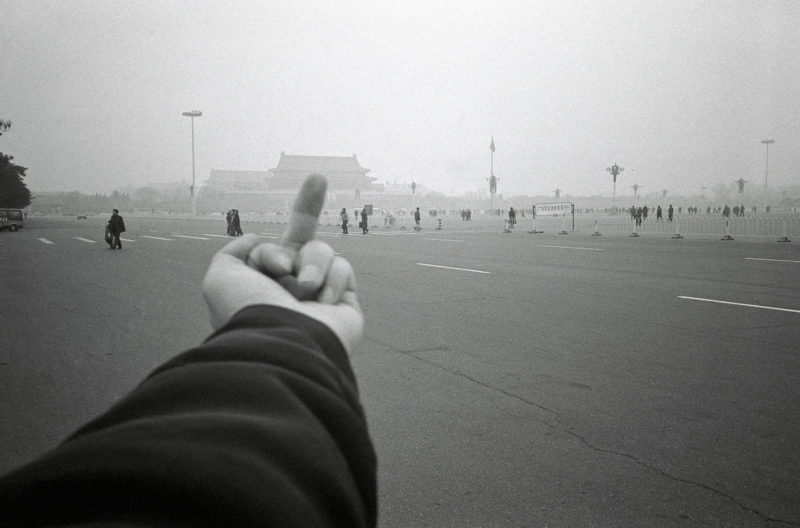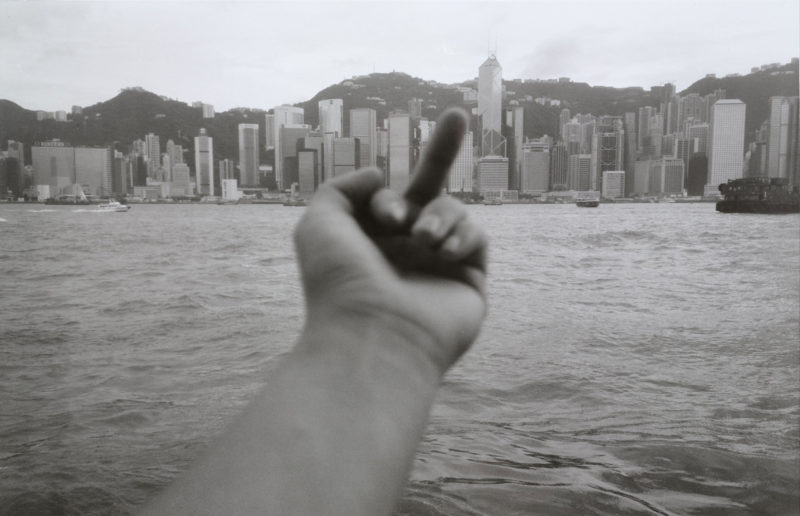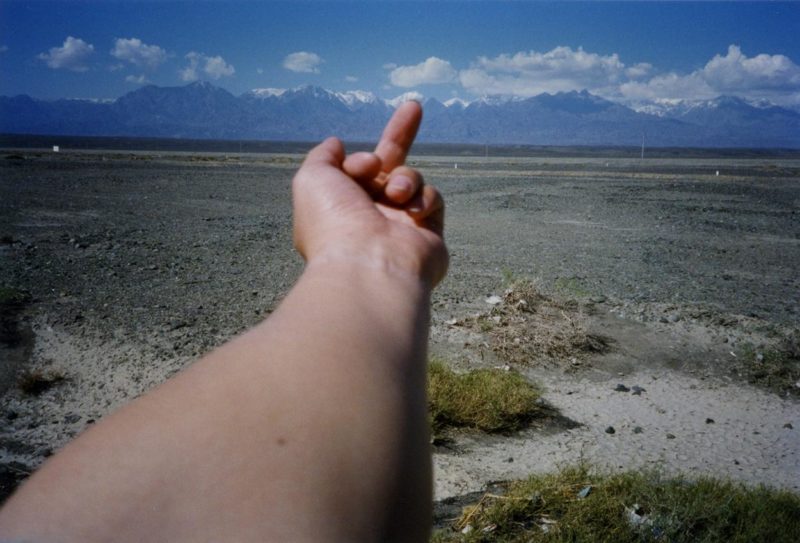 In Australia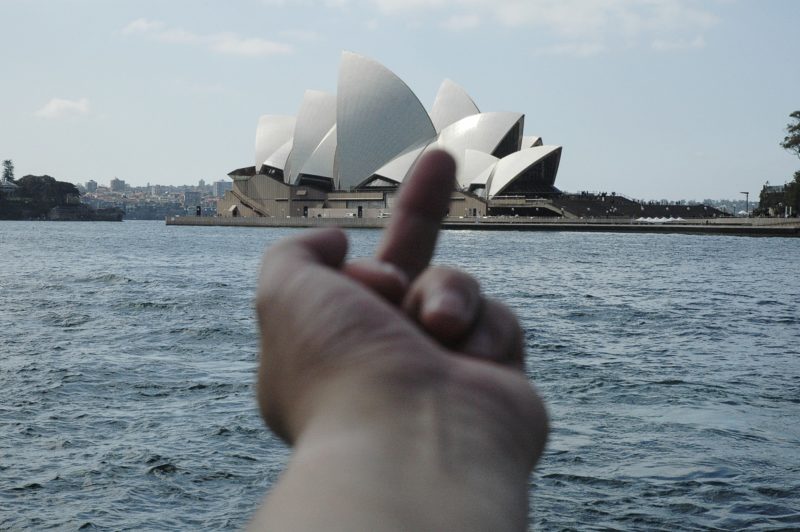 In Europe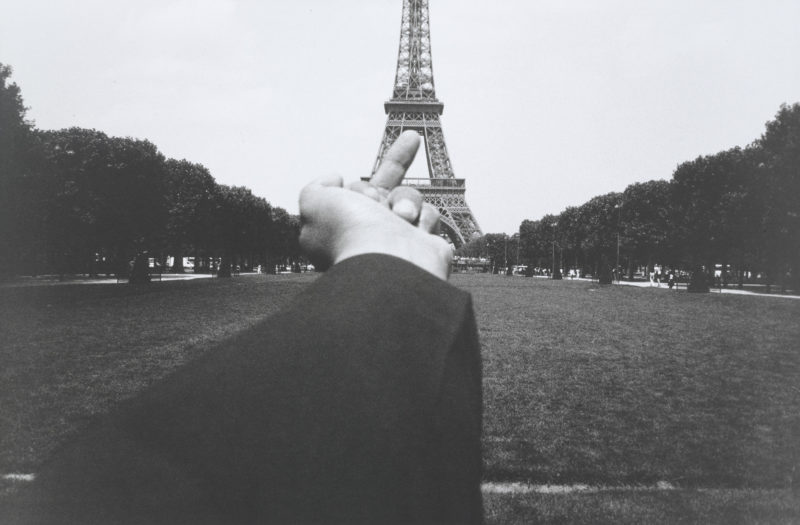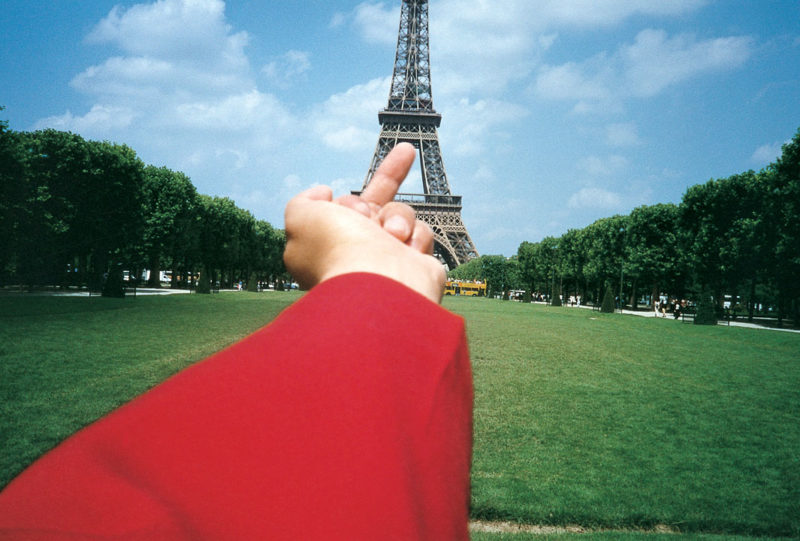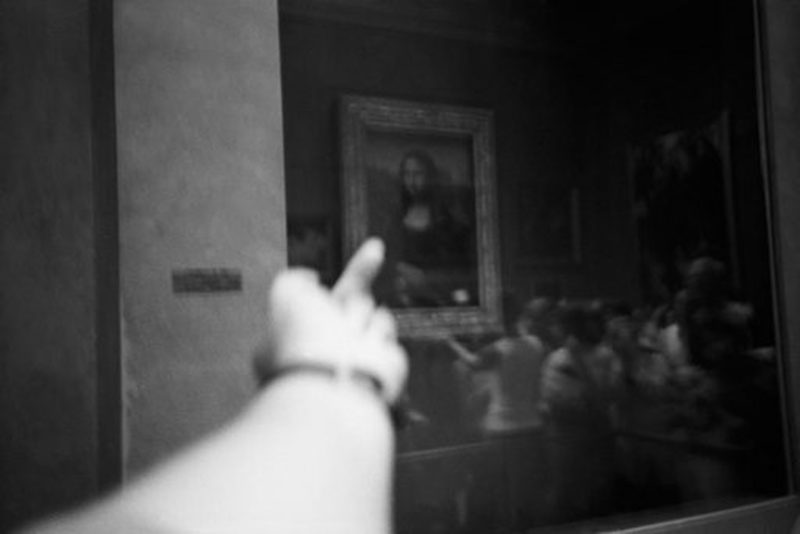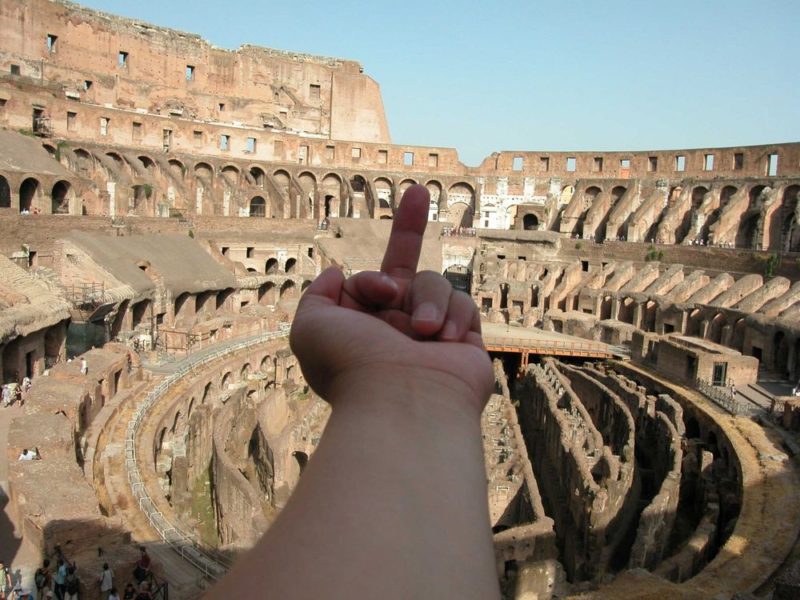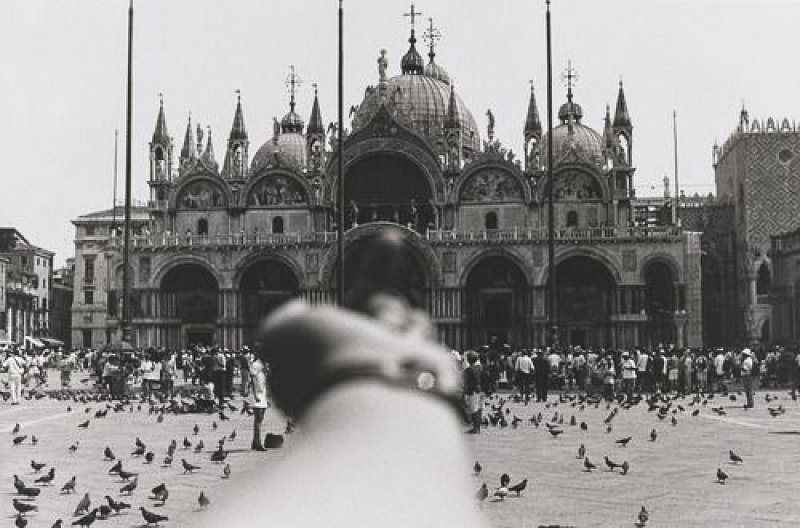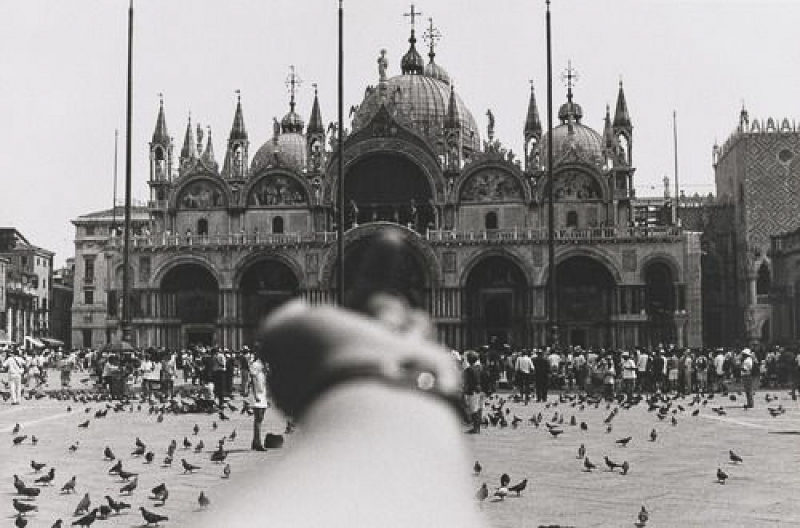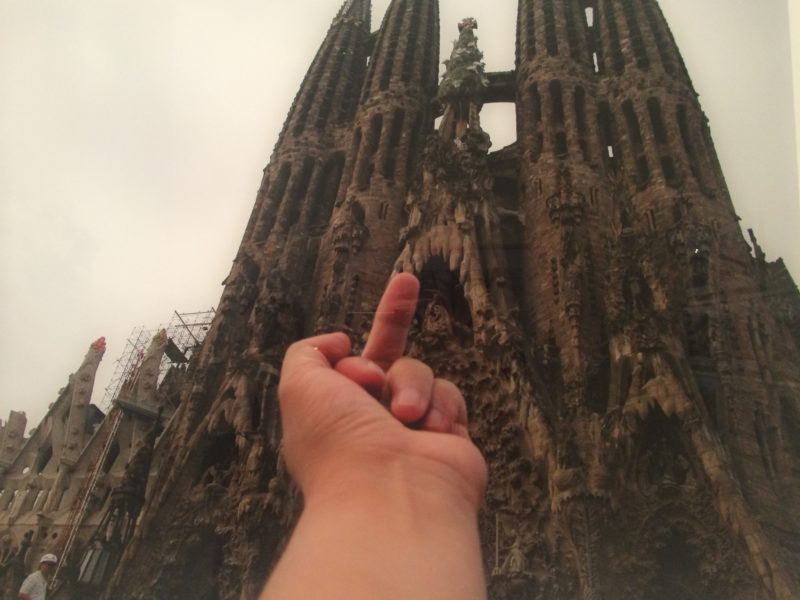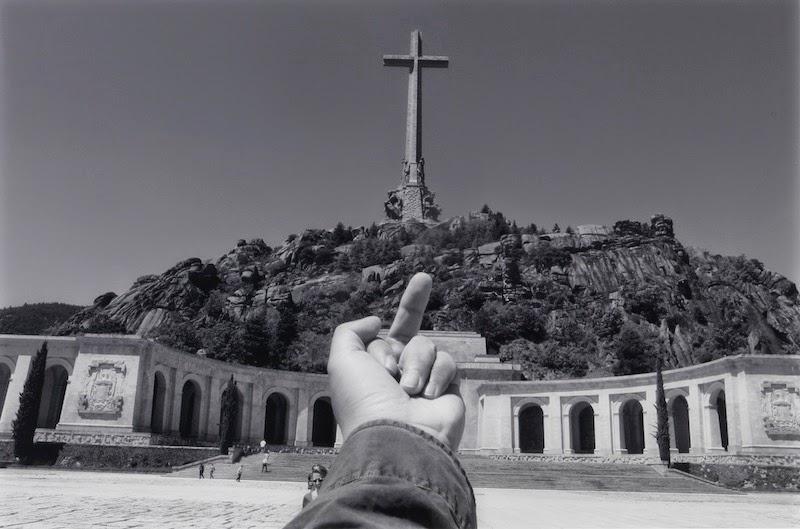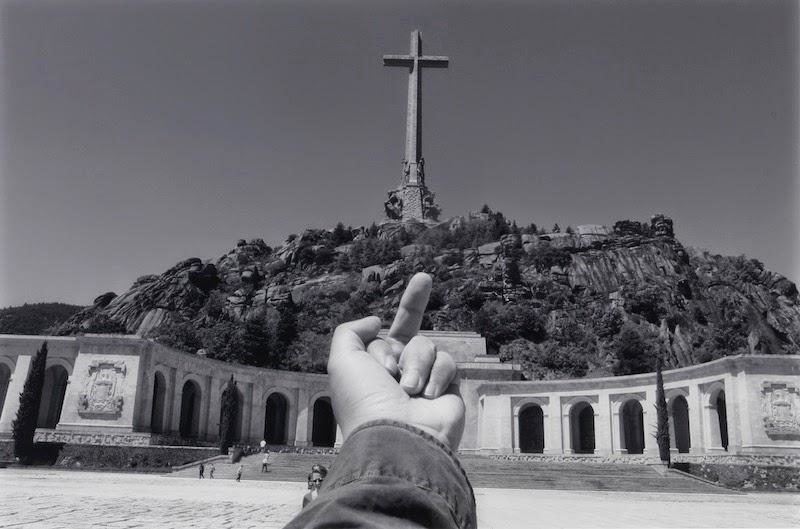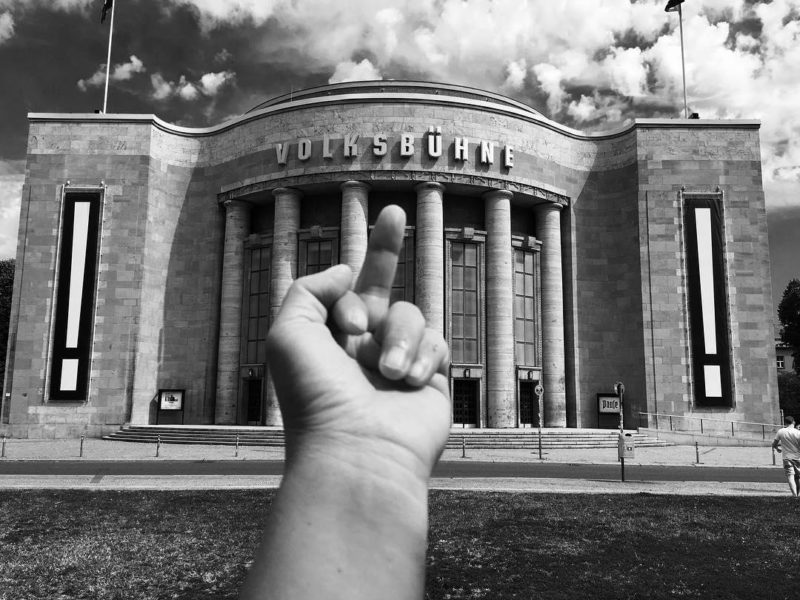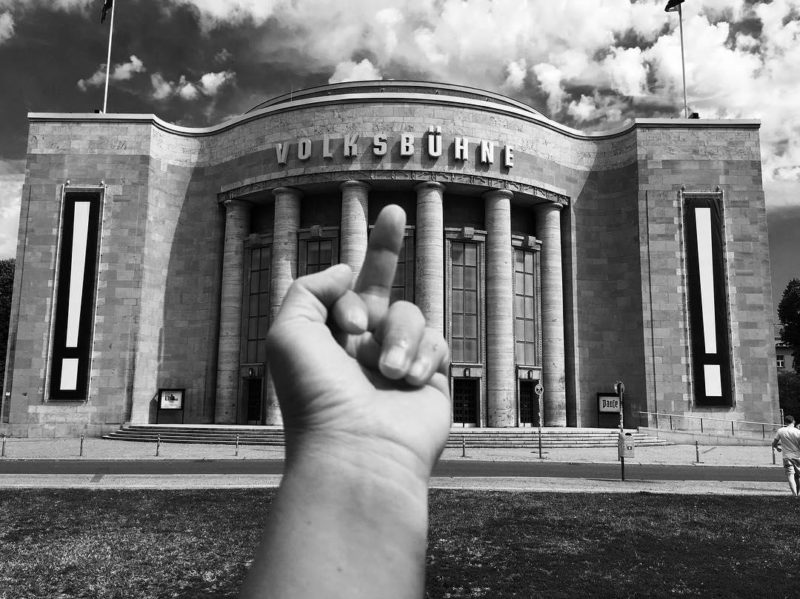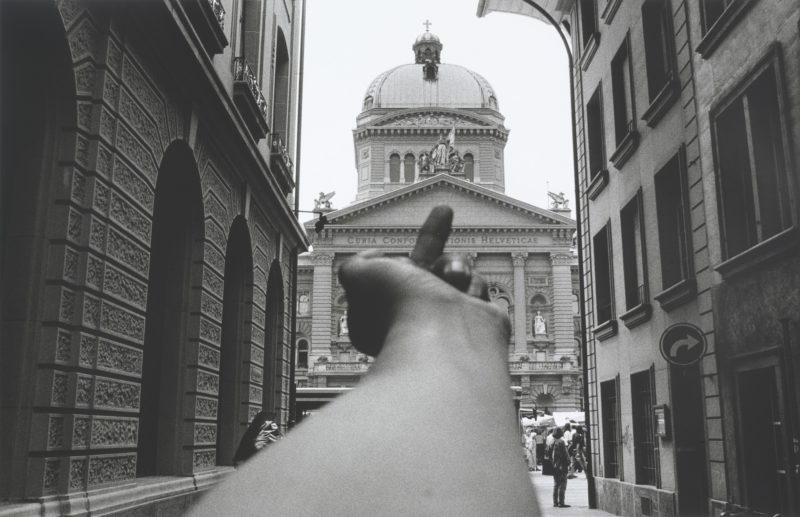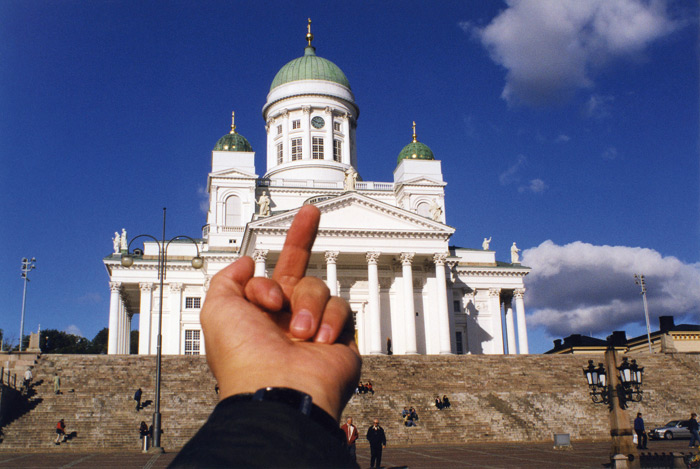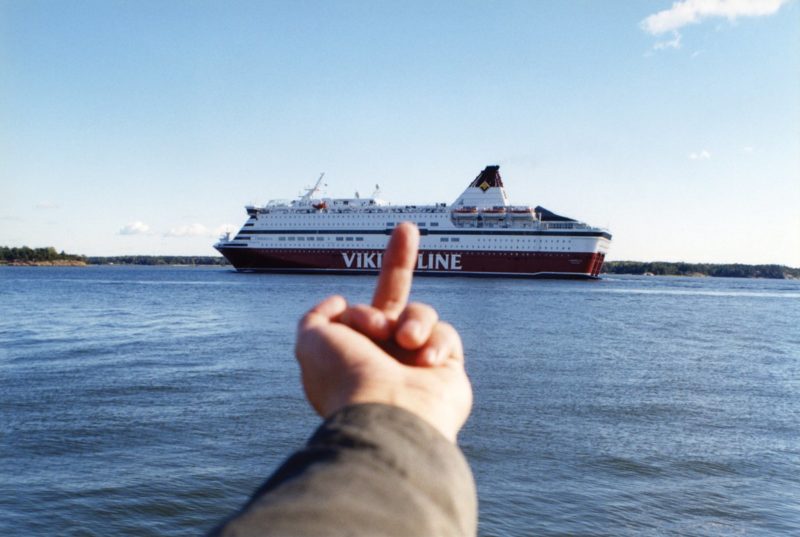 In the US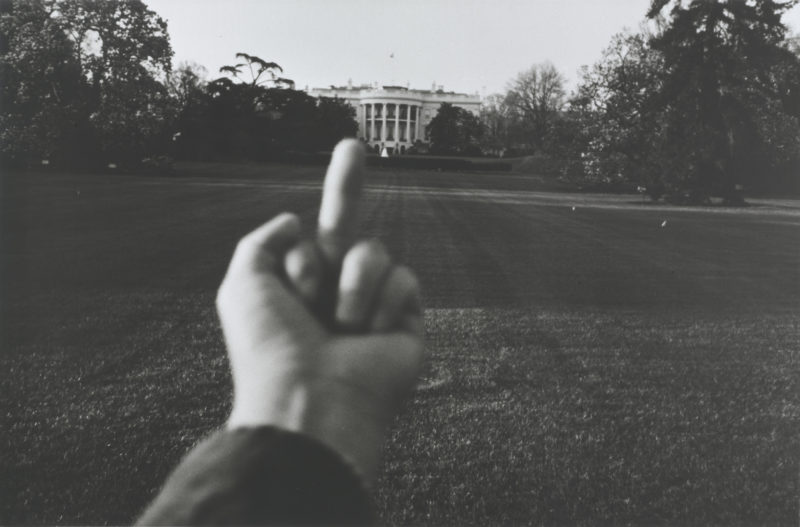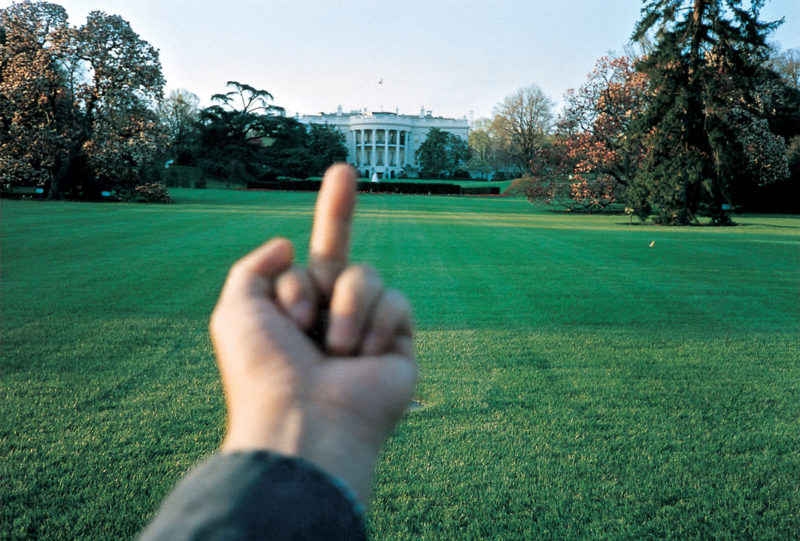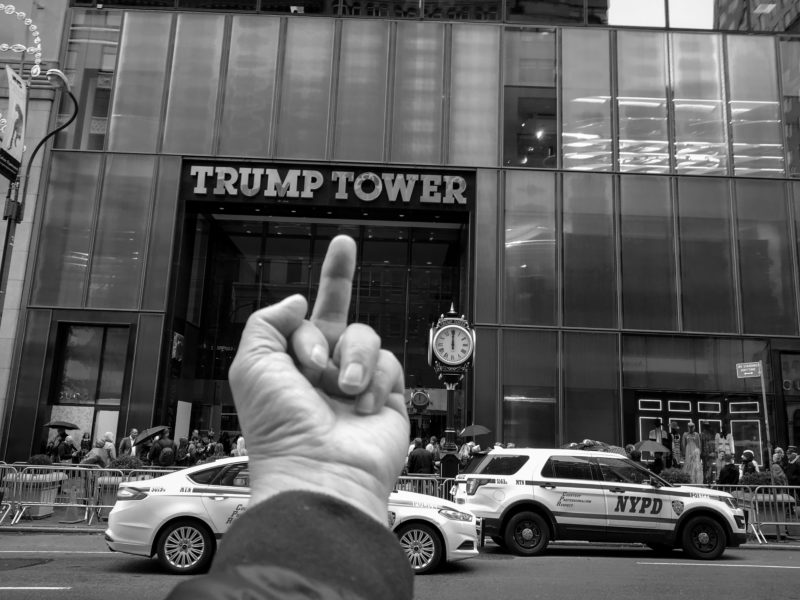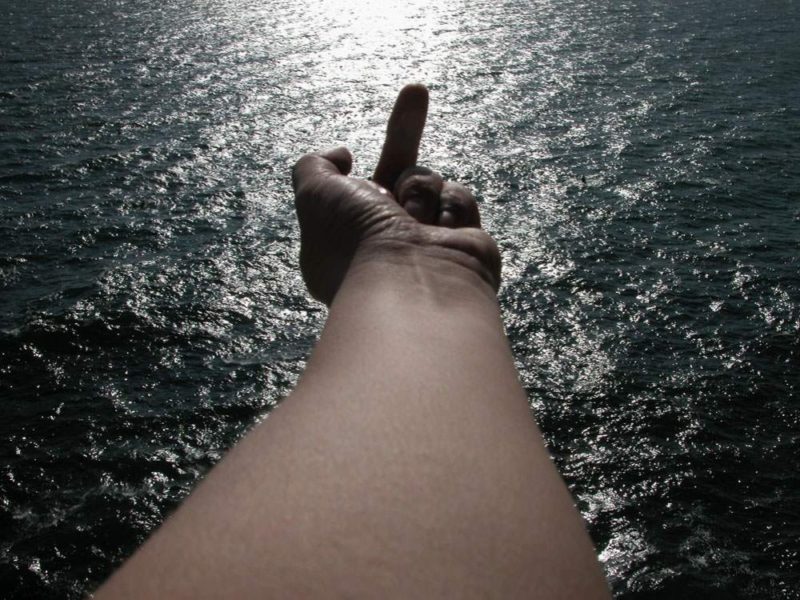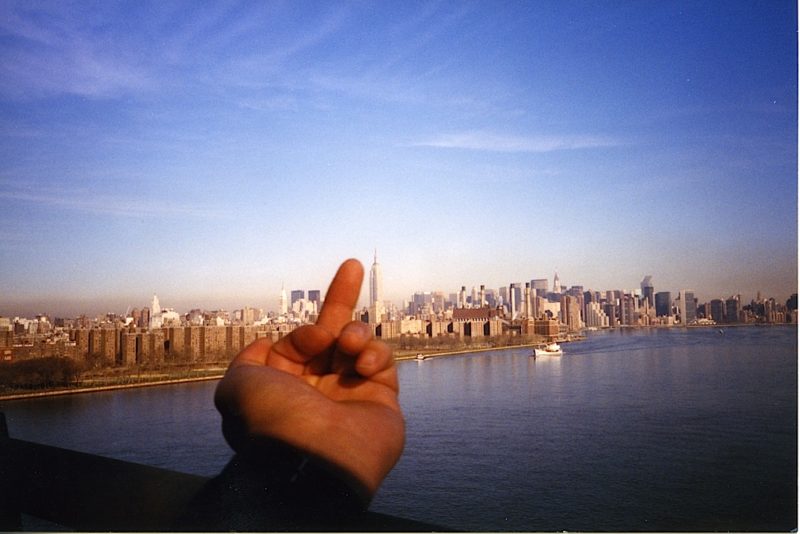 Middlefinger sculpture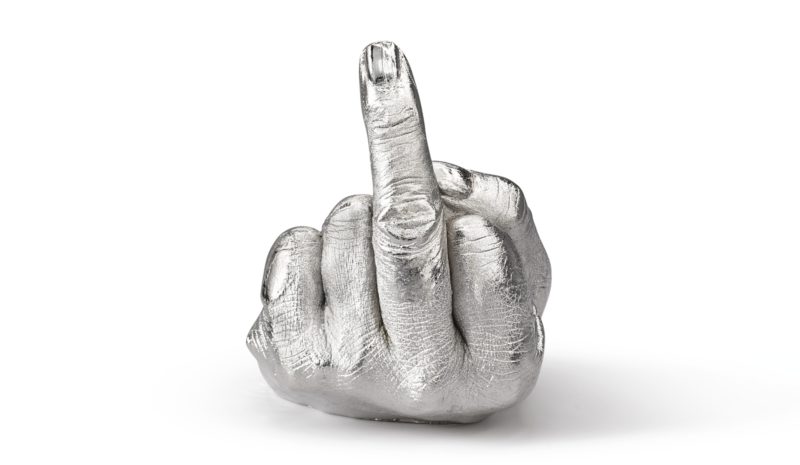 More by Ai Weiwei
Footnotes