Lara Almarcegui – Construction Rubble of Secession's Main Hall, 2010, Installation View, Secession, Vienna, Austria
Spanish born Lara Almarcegui who currently lives in Rotterdam has always had a deep curiosity for examining processes of contemporary transformation that are brought about by the social, political and economic transformations in society. Since the early 1990s, Lara has examined urban areas that most artists choose not focus on such as rubble from construction materials and stuff from wastelands. Lara carefully catalogs and highlights each location's inclination towards entropy or lack of order and predictability.
Her projects vary based on the intention of the message. For instance, she developed a guide to the wastelands in Amsterdam consisting of materials used to establish the wasteland in its raw form. Lara has managed to consolidate a reputation for herself as a respectable and revered artist in the global artist realm. In 2013, her work allowed her to act as Spain's only representative in the 55th Venice Biennial.
At this show, Lara filled the interior of the exhibition area with large piles of construction rubble that was identical to what construction workers use for construction. As an artist living at a time of widespread urban renewal in all parts of the world including Europe, Lara has remained a champion for the forgotten and overlooked sites even managing to preserve and protect some from utter destruction.
Although examining abandoned paces and structures is the focus of her works, Lara also investigates the various links that can be established when people in architecture and urban planning work in conjunction with each other. Through an unremitting investigation into the current state of overlooked peripheral areas, their process of development, use, and their consequent decay, Lara establishes a discourse surrounding the diverse components that make up our physical reality regarding the ever-changing global landscape.
Some of her most well-known installations include Construction Rubble of Secession's Main Hall was an installation featuring 9 massive mounds of construction materials including bricks, terrazzo, and plaster in quantities that correspond to the composition of the original building.
So far, Lara's works have managed to attract positive attention including participating in a number of biennial shows including the Liverpool Biennial in 2004 and the Athens Biennial in 2009.

Lara Almarcegui – Abandoned River Park, MUSAC, Museo de Arte Contemporáneo de Castilla y León, 2013-2014

Lara Almarcegui – Abandoned River Park, MUSAC, Museo de Arte Contemporáneo de Castilla y León, 2013-2014

Lara Almarcegui – Abandoned River Park, MUSAC, Museo de Arte Contemporáneo de Castilla y León, 2013-2014

Lara Almarcegui – Abandoned River Park, MUSAC, Museo de Arte Contemporáneo de Castilla y León, 2013-2014

Lara Almarcegui – Construction Rubble of Secession's Main Hall, 2010, Installation View, Secession, Vienna, Austria

Lara Almarcegui – Construction Rubble of Secession's Main Hall, 2010, Installation View, Secession, Vienna, Austria

Lara Almarcegui – SAND/Arena, 2017, installation at the Kunstverein Springhornhof, Germany, 2017
Photo: Fred Dott, Hamburg

Lara Almarcegui – SAND/Arena, 2017, installation at the Kunstverein Springhornhof, Germany, 2017
Photo: Fred Dott, Hamburg

Lara Almarcegui – Gravel, 2018, 250 tons of excavated stone deposited daily from Klingenthalgrube (Basel's last remaining active quarry), Art Basel 2018, Basel, Switzerland
Photo: Public Delivery

Lara Almarcegui – Mâchefer, 2017, Installation for the Lyon Biennial

Lara Almarcegui – Mâchefer, 2017, Installation for the Lyon Biennial

Lara Almarcegui – Installation view at CAC Málaga, Spain, 2007

Lara Almarcegui – Spanish Pavilion at Venice Biennale, 2013

Lara Almarcegui – Spanish Pavilion at Venice Biennale, 2013

Lara Almarcegui – Spanish Pavilion at Venice Biennale, 2013
Photo: Ugo Carmeni

Lara Almarcegui – Spanish Pavilion at Venice Biennale, 2013

Lara Almarcegui – Spanish Pavilion at Venice Biennale, 2013

Lara Almarcegui – Spanish Pavilion at Venice Biennale, 2013

Lara Almarcegui – Spanish Pavilion at Venice Biennale, 2013

Lara Almarcegui – Spanish Pavilion at Venice Biennale, 2013

Lara Almarcegui – Excavation, installation view at Haus der Kulturen der Welt Berlin, Berlin, 2015

Lara Almarcegui – Excavation from Basel, installation view at Kunsthaus Baselland, Muttenz, Switzerland
Photo: Serge Hasenböhler

Lara Almarcegui – Excavation from Basel, installation view at Kunsthaus Baselland, Muttenz, Switzerland
Photo: Ketty Bertossi

Lara Almarcegui – Excavation from Basel, installation view at Kunsthaus Baselland, Muttenz, Switzerland

Lara Almarcegui – Installation view at TENT Rotterdam, Netherlands, 2011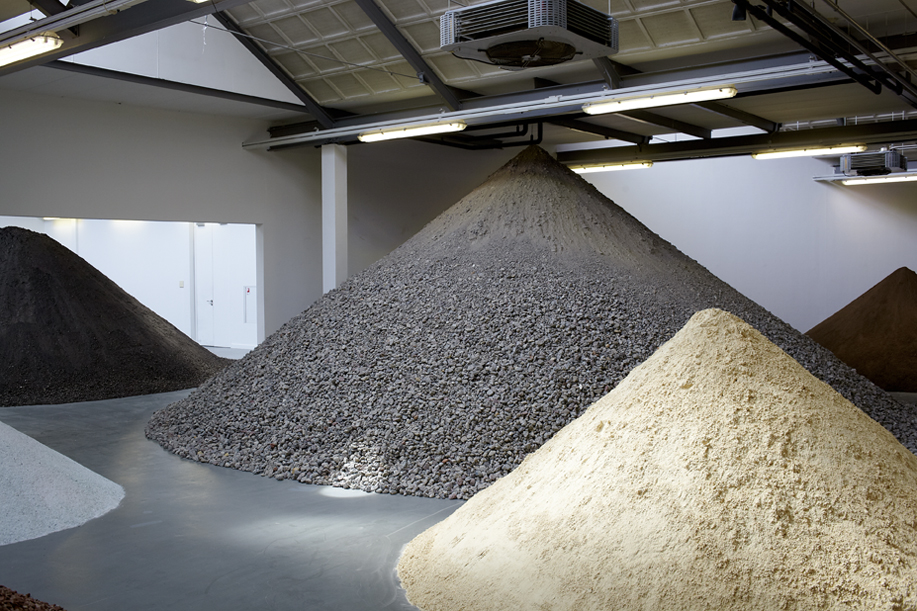 Lara Almarcegui – Installation view at TENT Rotterdam, Netherlands, 2011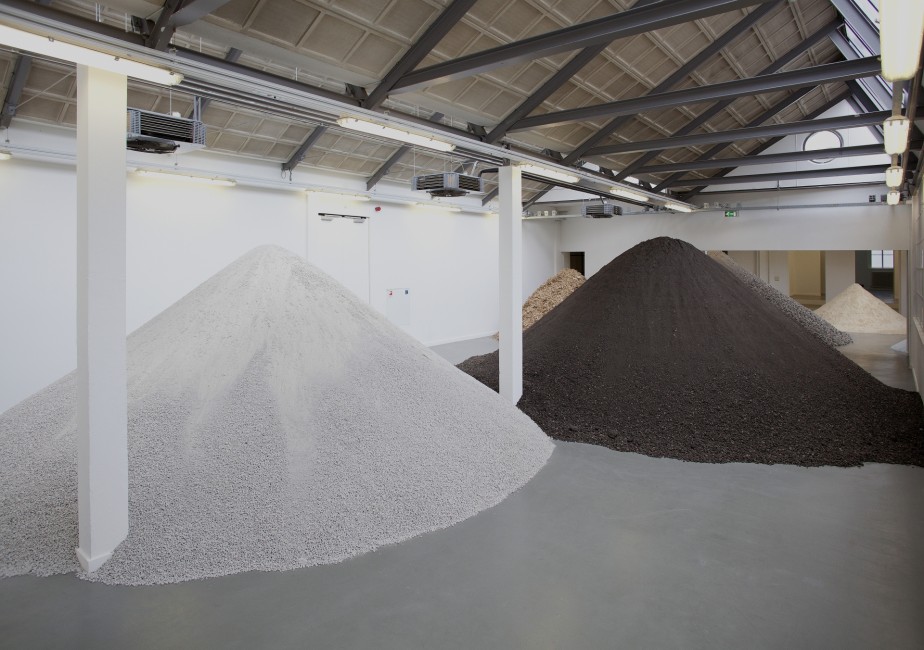 Lara Almarcegui – Installation view at TENT Rotterdam, Netherlands, 2011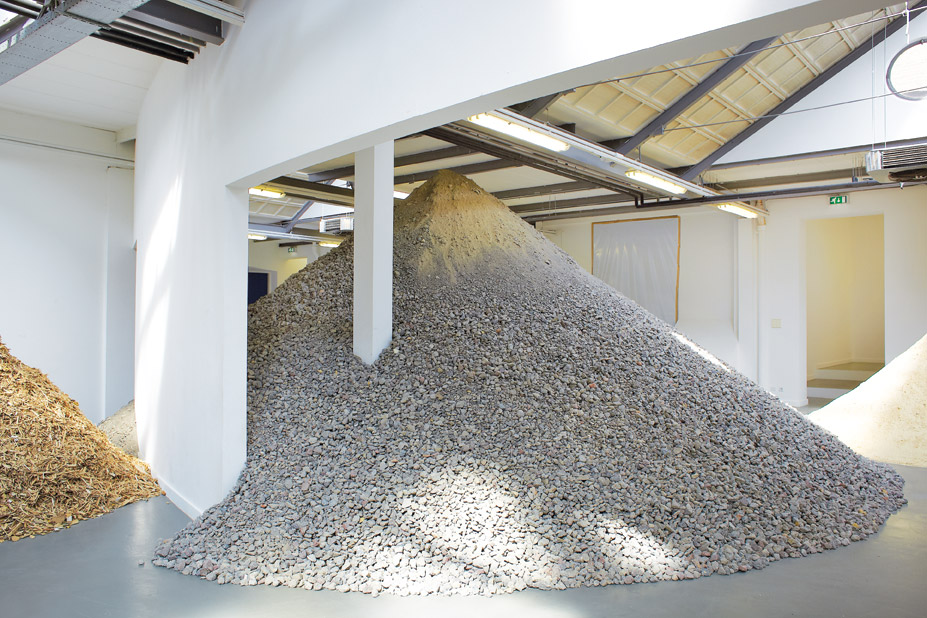 Lara Almarcegui – Installation view at TENT Rotterdam, Netherlands, 2011

Lara Almarcegui – Installation view at TENT Rotterdam, Netherlands, 2011