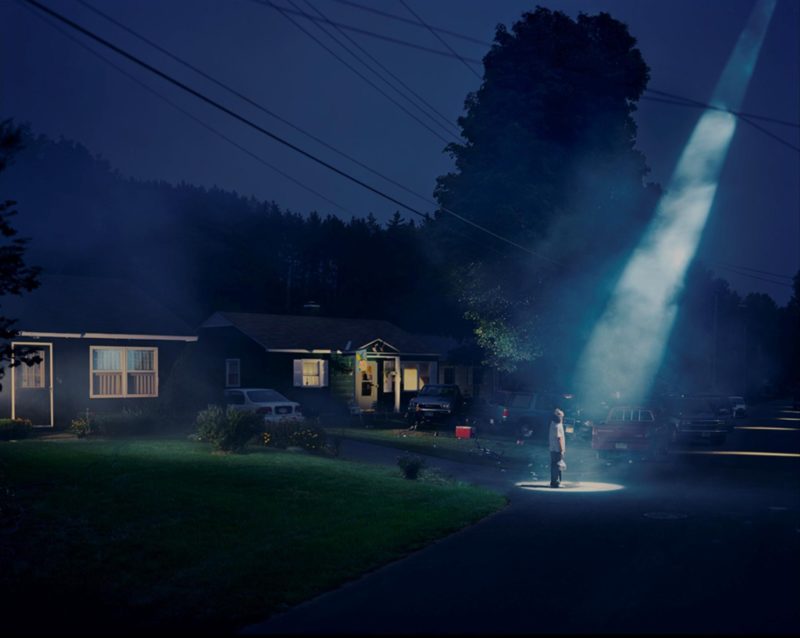 About Gregory Crewdson
What is Gregory Crewdson known for?
Gregory Crewdson's art can best be described as spooky and unnerving. Often featuring inexplicable and disturbing events, his photographs closely resemble images that you would see in a paranormal feature film. Operating on a grand scale, Gregory relies on help from a large crew to shoot his staged scenes. The photographs are then edited during post-production.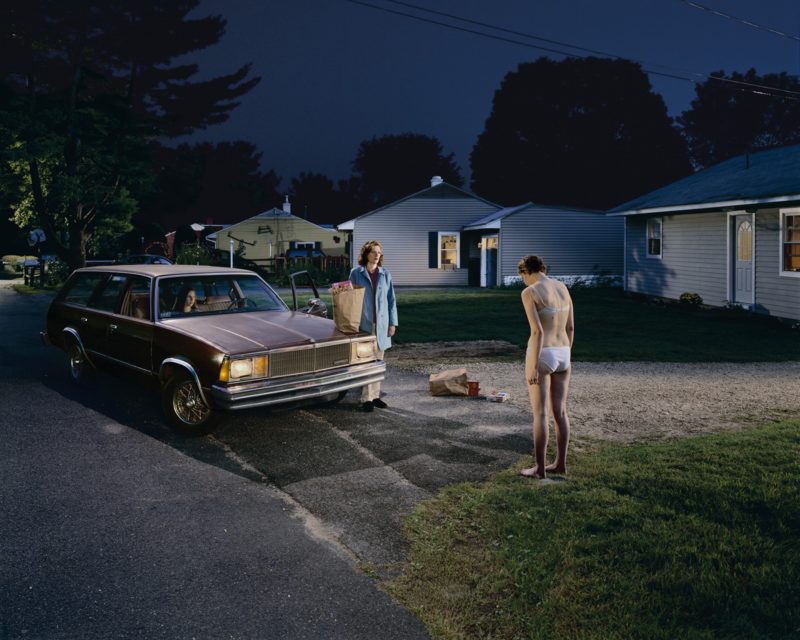 Crewdson's style
Crewdson's work has a brooding quality to it. In some pieces, you might observe light shining down from above, while in others, the subjects display a real sense of peace, which further helps to increase the emotional impact that the photographs have on observers.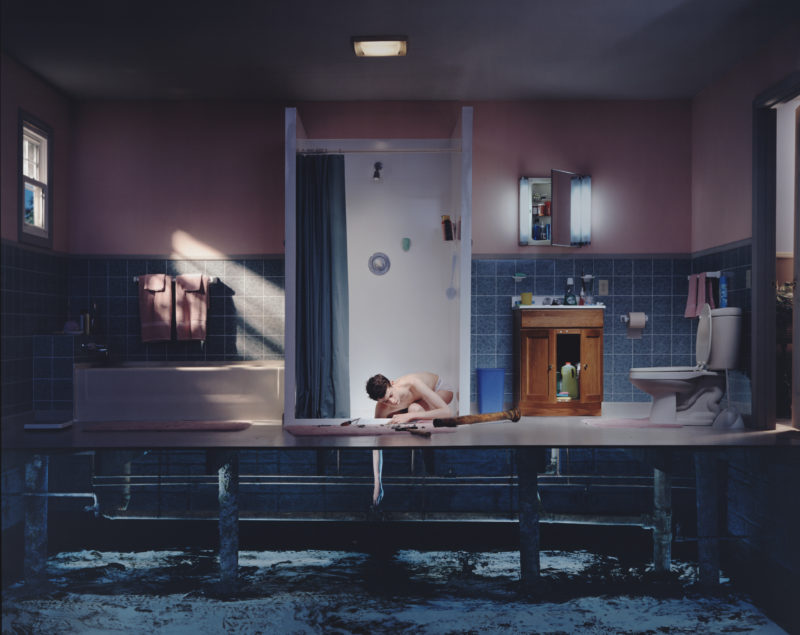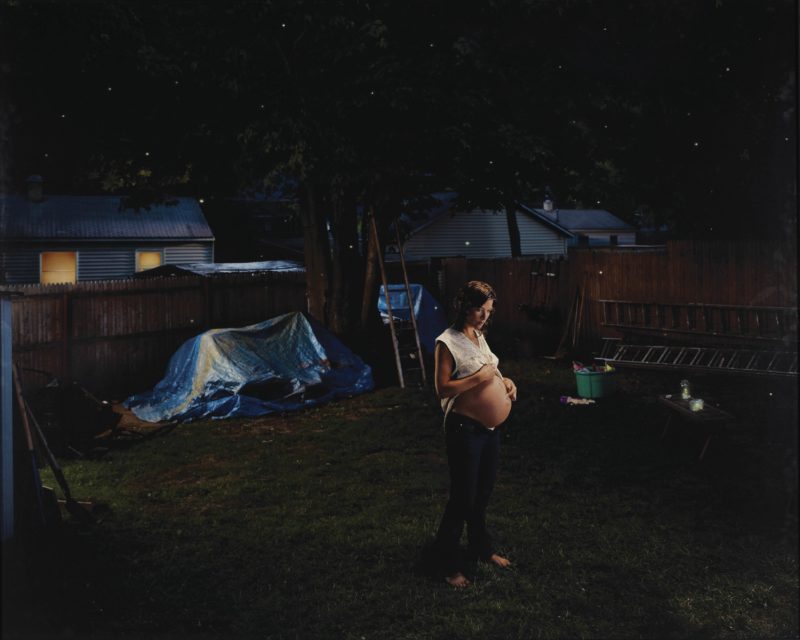 Video: Gregory Crewdson speaks about his work
Influence & background
Born in Brooklyn in 1962, Crewdson's work and aesthetic are influenced heavily by Diane Arbus, David Lynch, and Japanese silent film director Yasujiro Ozu. In particular, David Lynch's work Blue Velvet1 was of particular interest to him having encountered it during his studies at Yale.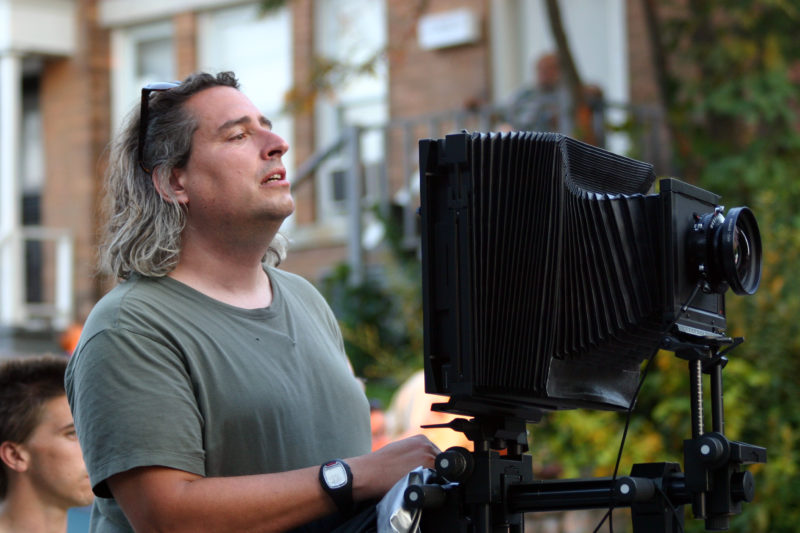 The Twilight series
Twilight features a series of photographs that depict scenes of bizarre and unusual events with several of them appearing supernatural-like or even involving potential signs of extra-terrestrial life. Twilight consists of a total of 40 photographs that were captured between 1998 and 2002.
Each of the photos was elaborately staged in a manner likely to reference eerie shows such as The Twilight Zone2 or films such as Close Encounters3 which mainly deal with paranormal events.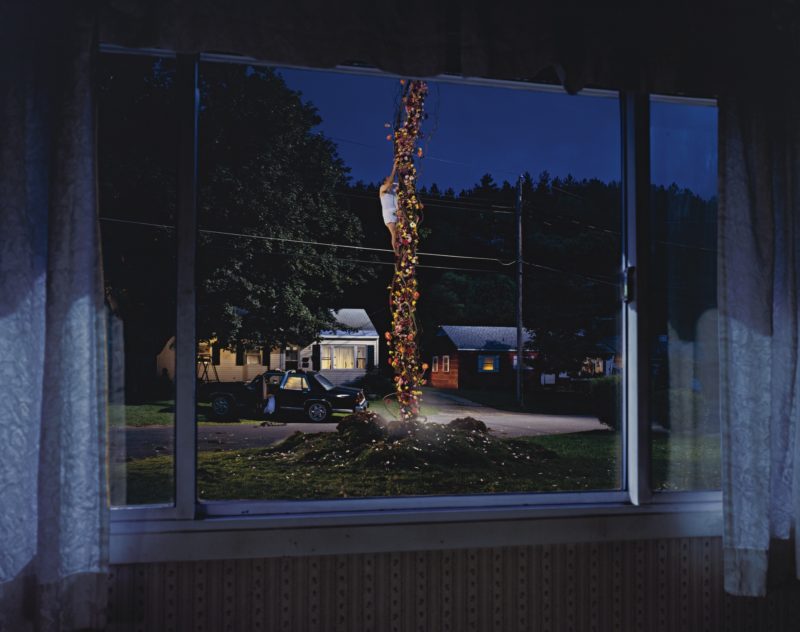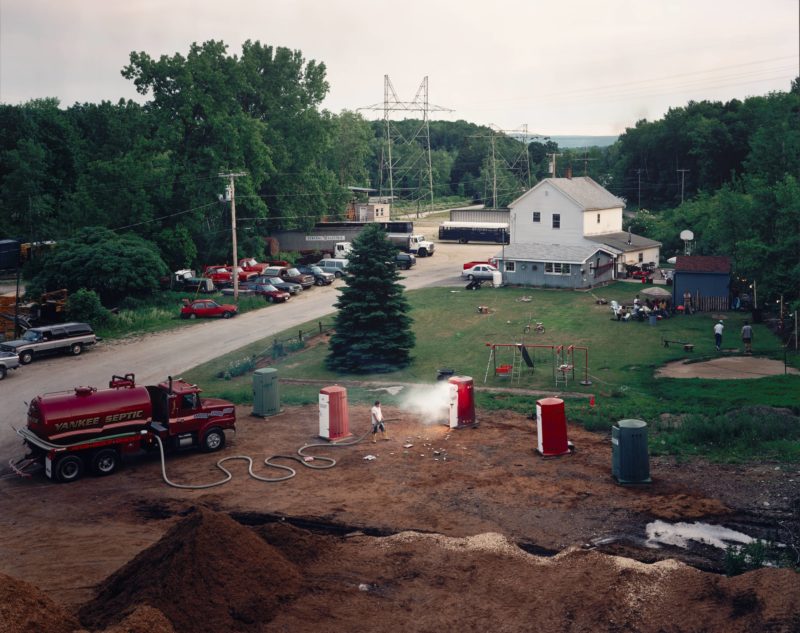 A result of weeks of planning
In this series of photographs, Crewdson does a great job of employing a directorial and cinematic mode of photography that can only occur due to weeks of planning and behind the scenes organization and production.
In some photographs, the subjects seem occupied with peculiar domestic activities such as carving holes in the middle of a standard bedroom. In others, a bunch of brightly colored butterflies seems to escape from a garden.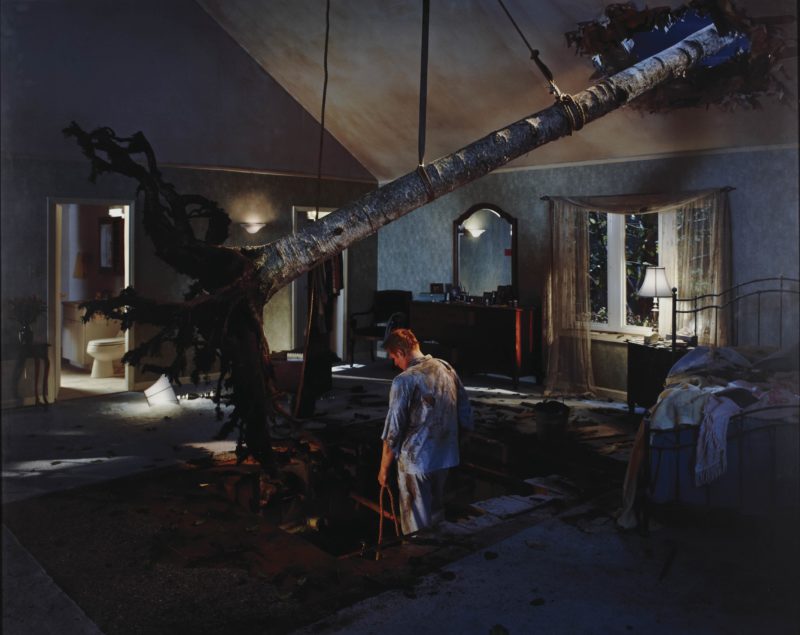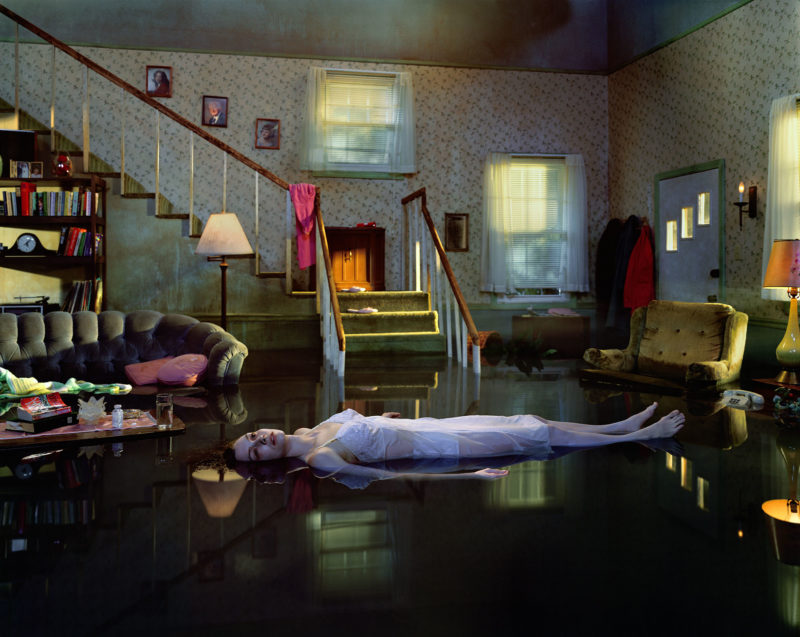 Analysis
Twilight and many other works by Gregory Crewdson highlight the mystery and beauty that exists in everyday life. In essence, Twilight was created as a means of attempting to find meaning in the world that we live in today. The pictures are staged to explain the anxiety, fear, and desire of the subjects, which probably helps to explain why the photographs are so charged emotionally.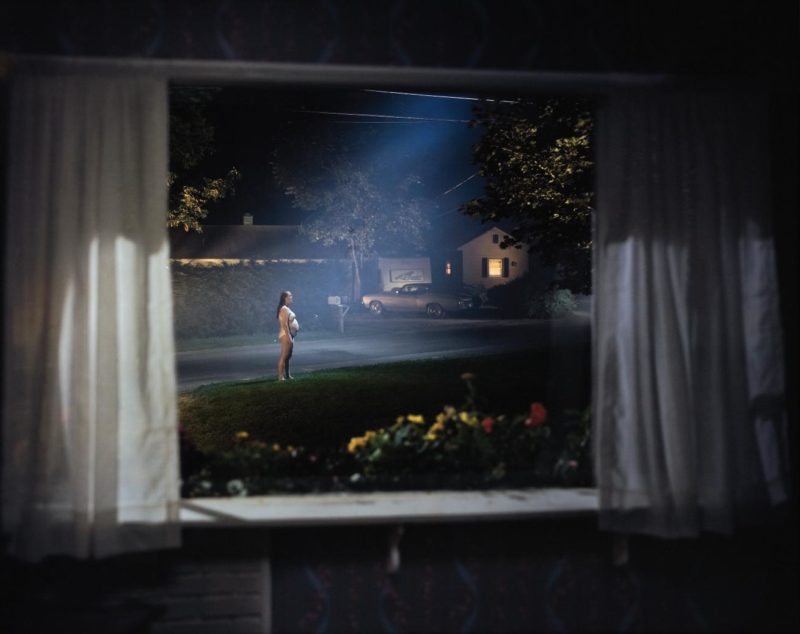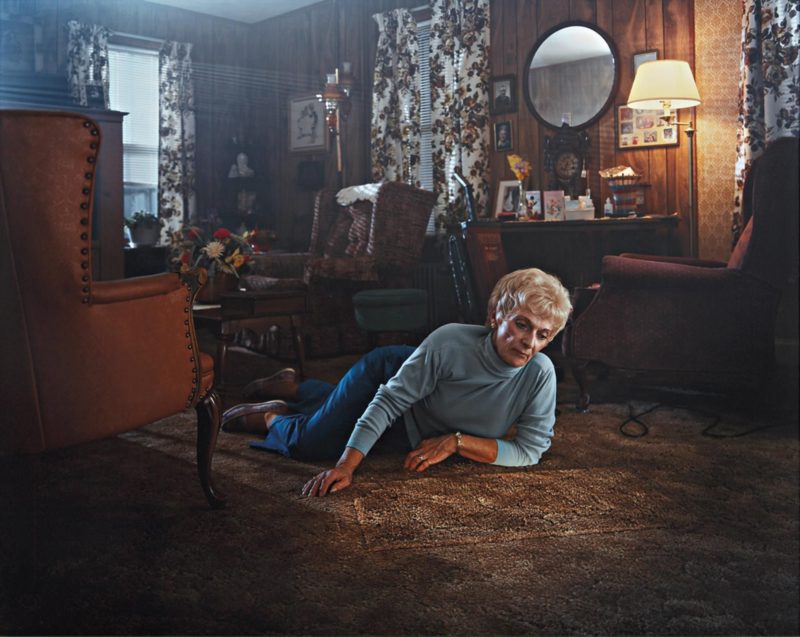 Final words
It can also be said that the large-scale 40 tableaux were also developed to explore the relationship between the domestic and the made-up, as well as the relationship between the topography of the imagination and that of the American landscape. Although the photographs are staged to have a strong cinematic impression, they possess a thematic unity that evokes deep emotions in the audiences that enjoy them. The photographs explore the collision between the normal and paranormal to transform an otherwise familiar and normal suburb into a place of wonder.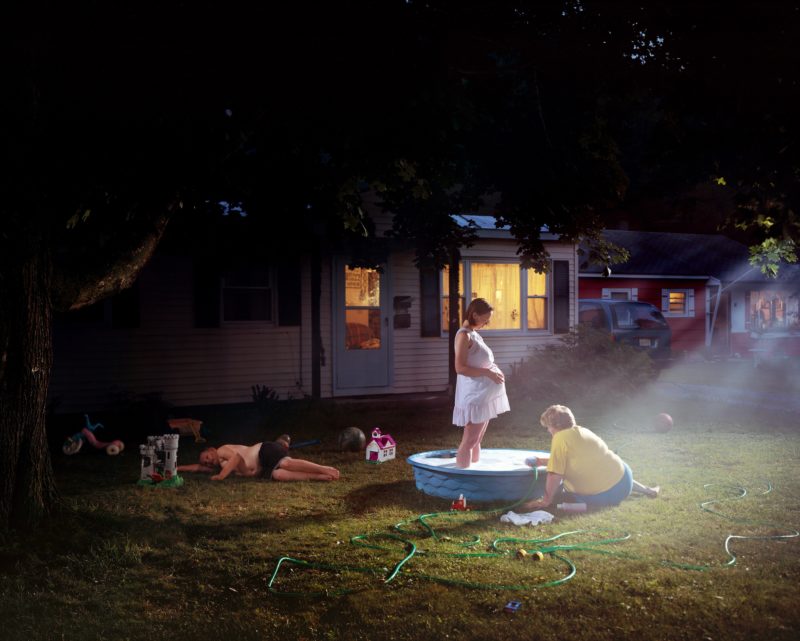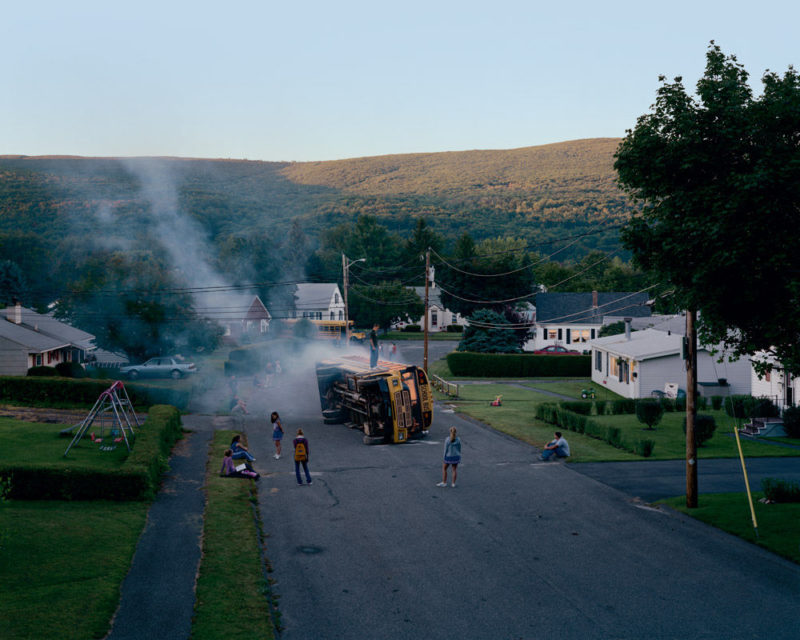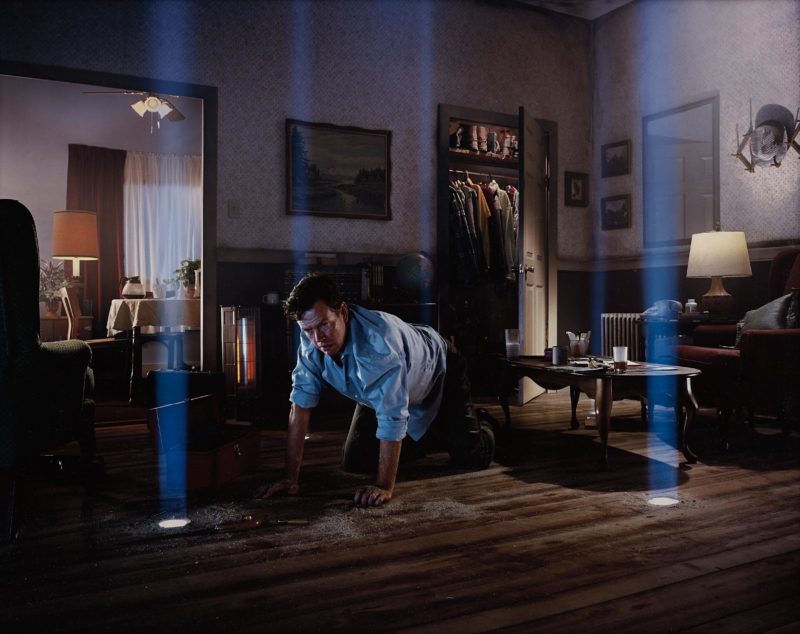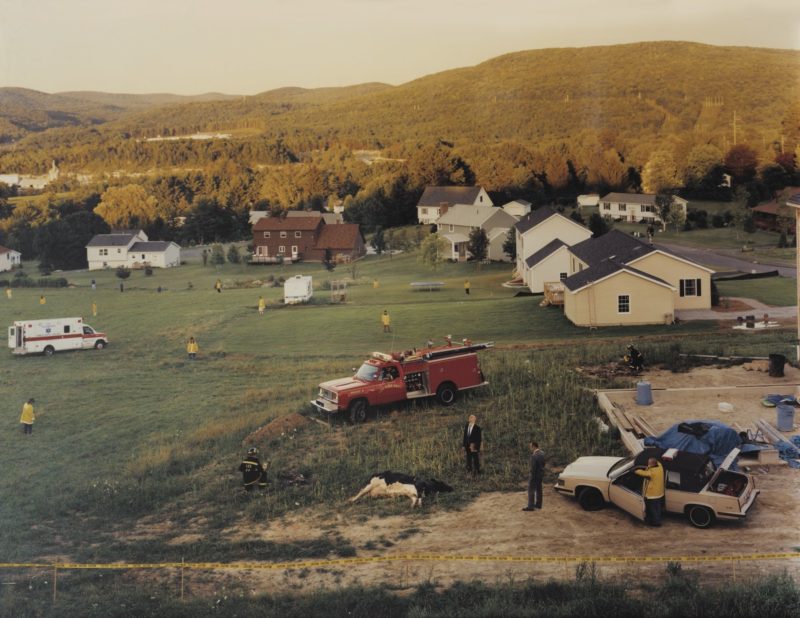 Footnotes