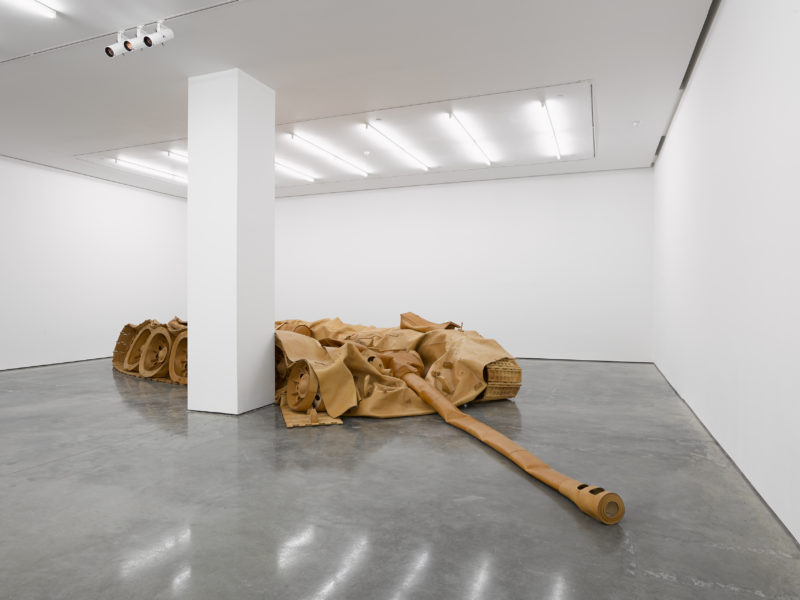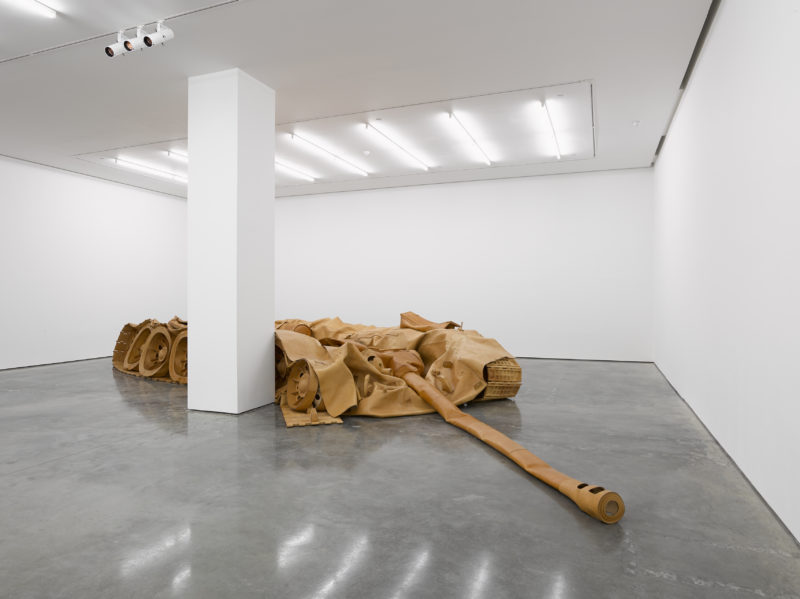 About He Xiangyu's tank
He Xiangyu's Tank project commenced in late 2011 and was completed in early 2013. The sculpture is a prototype of the tank, specifically a T341, based on one that was found near a regimen positioned between North Korea and China. The T34 model was used as China's armed forces principal tank, and furthermore was the same model that was used during specific infamous incidents in China's recent history.
Four months of preparation
To complete the measurements, He Xiangyu had to coordinate a team to approach the tank during the night to measure parts by hand as large-scale measuring tools were unavailable. Determining the measurements took four months. The plans based on these dimensions were detailed and painstakingly thorough, so thorough that Xiangyu could reproduce an actual tank.
How the tank was created
The artist used high-grade vegetable tanned leather as his primary material for his tank, creating the "outer coat" by using the dimensions and proportions from the measurements scaled with a very insignificant magnification. Xiangyu, together with 35 workers, completed the Tank Project in about two years, using over 250 full-scale leather hides and 50,000 meters of wax string. The finished piece weighs over 4000 pounds. Xiangyu's Tank Project also includes related diagrams and videos.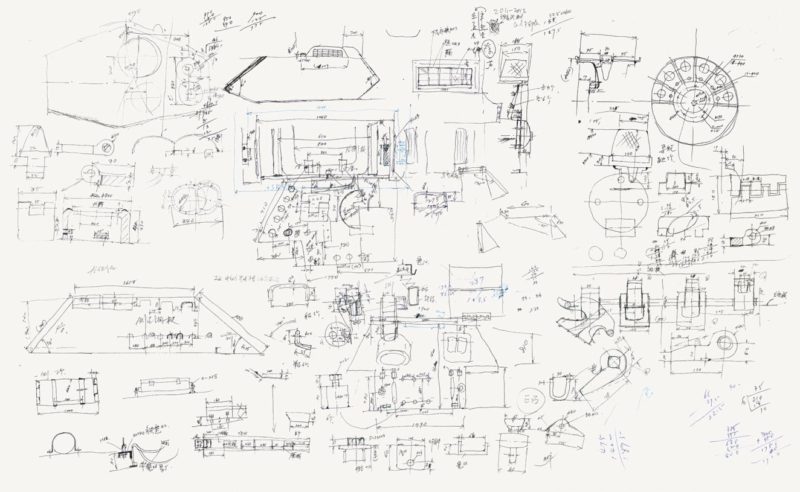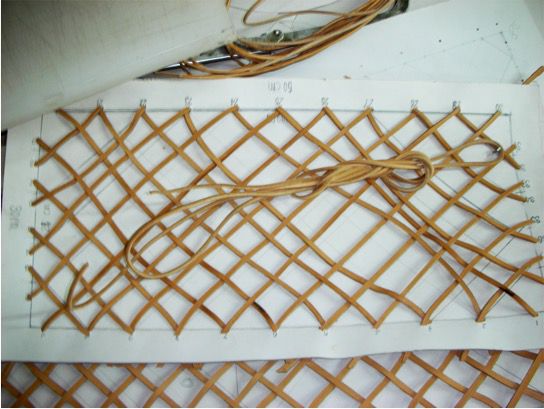 Video: Installating 'The Tank Project'
Installatie 'The Tank Project' van He Xiangyu
About He Xiangyu
He Xiangyu was born in 1986 in Kuandian, China. In 2008, Xiangyu graduated from Shenyang Normal University with a bachelor's degree in art, where he studied oil painting. His work has been featured in several group exhibitions around the world. He Xiangyu's works have been in collections such as Kunstmuseum Bern, Bern, Switzerland; White Rabbit Gallery, Sydney, Australia; Domus Collection, USA; Pinault Collection, France; Long Museum, Shanghai, China; Boros Collection, Berlin, Germany; Mercator Foundation, Essen, Germany; Artron Art Museum, Shenzhen, China; Sishang Museum, Beijing, China.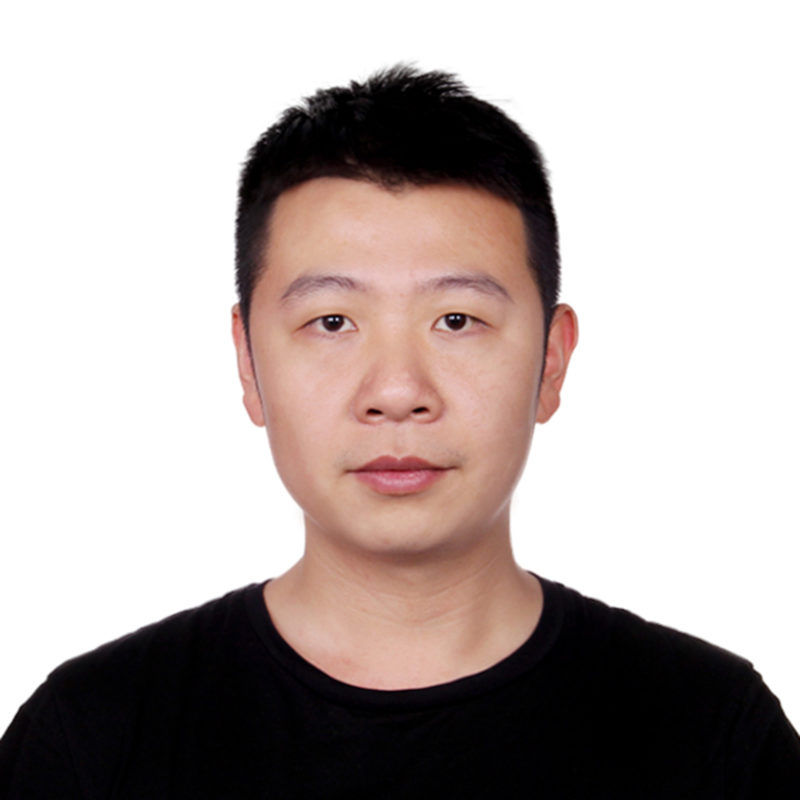 Detail photos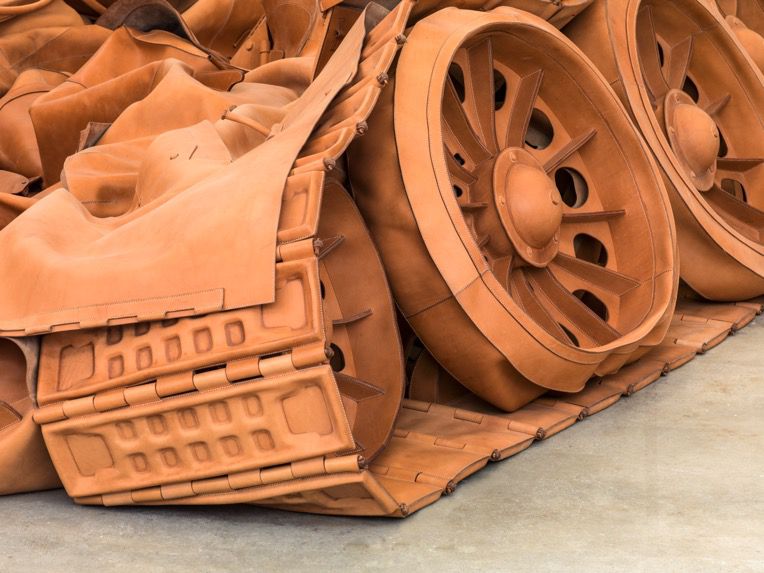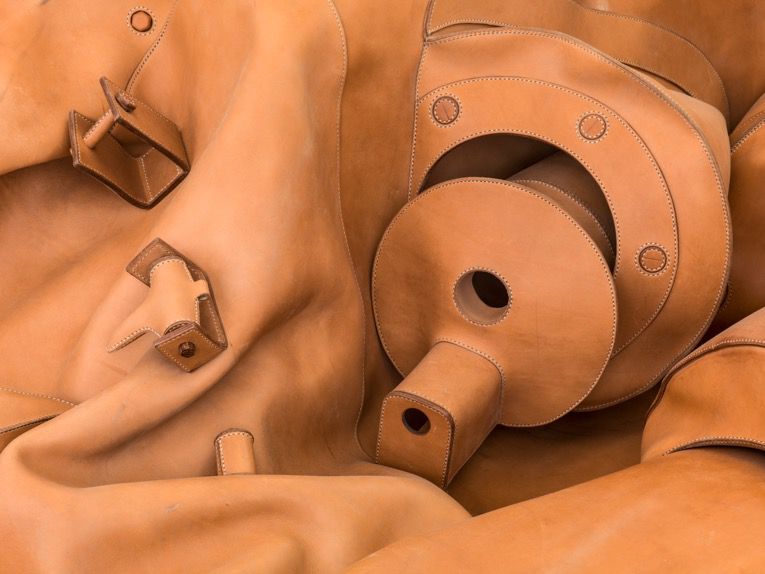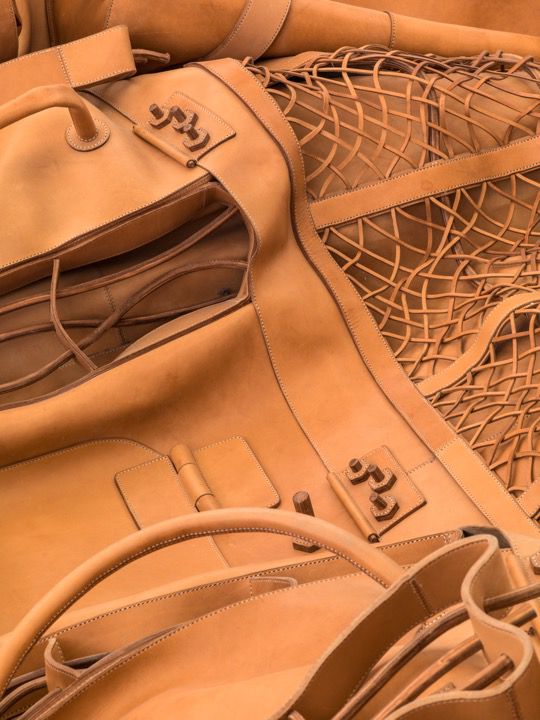 Footnotes