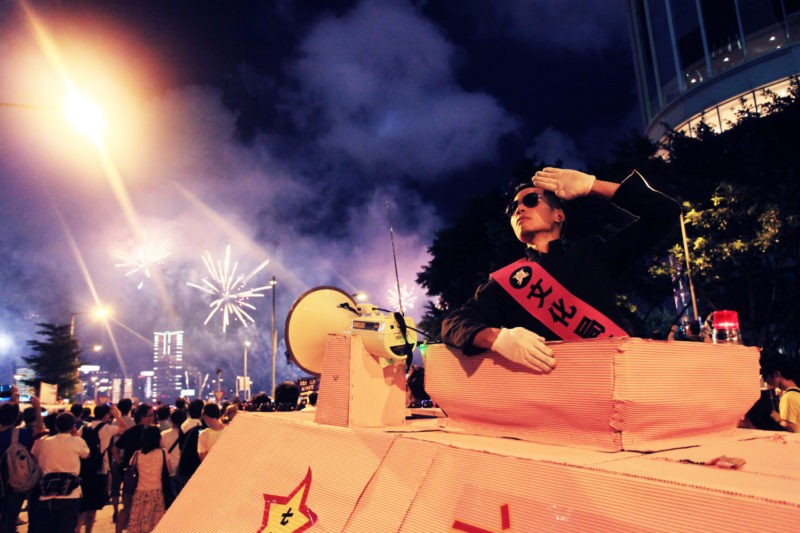 Hongkongers flood the streets & protest for democracy
The Hong Kong 1 July protests are a surprising sight on the often chaotic stress. This day marks the transfer of Hong Kong from the United Kingdom to China (PRC)1 and is a public holiday it was originally thought to be a day of celebration. However, now it is mostly known for hundreds of thousands of people flooding the streets who protest for democracy, universal suffrage, and other political concerns.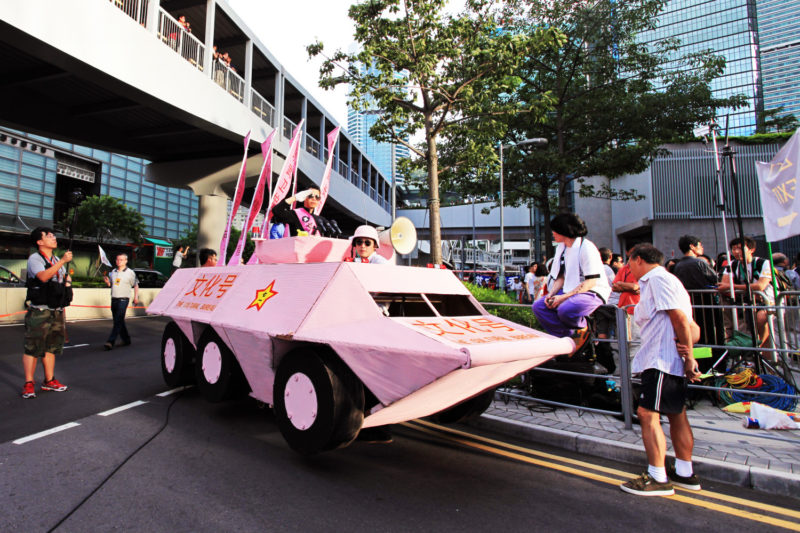 The origins of Hong Kong's 1 July protests
This annual protest2 rally started in 1997, the year of the handover, and in 2003 brought out as much as 500.000 Hong Kongers. Only the protest in May 1989 in favor of the participants of the Tiananmen Square3 protests4 was bigger with 1.5 million participants.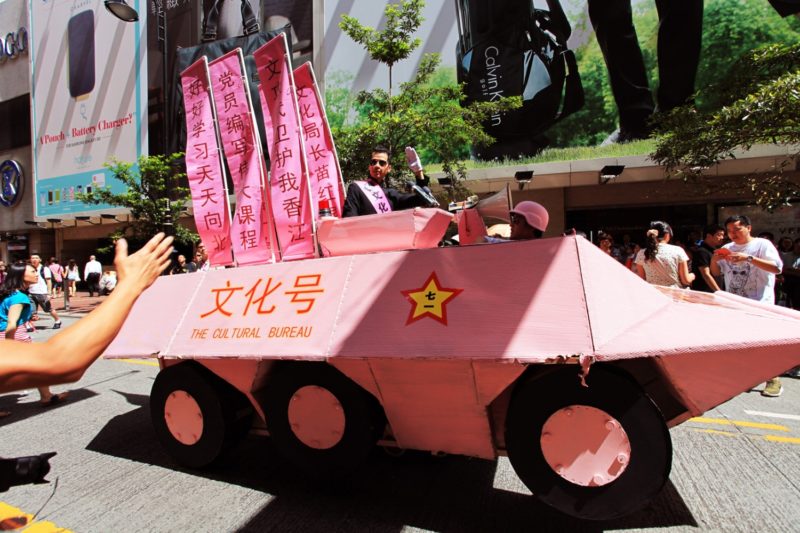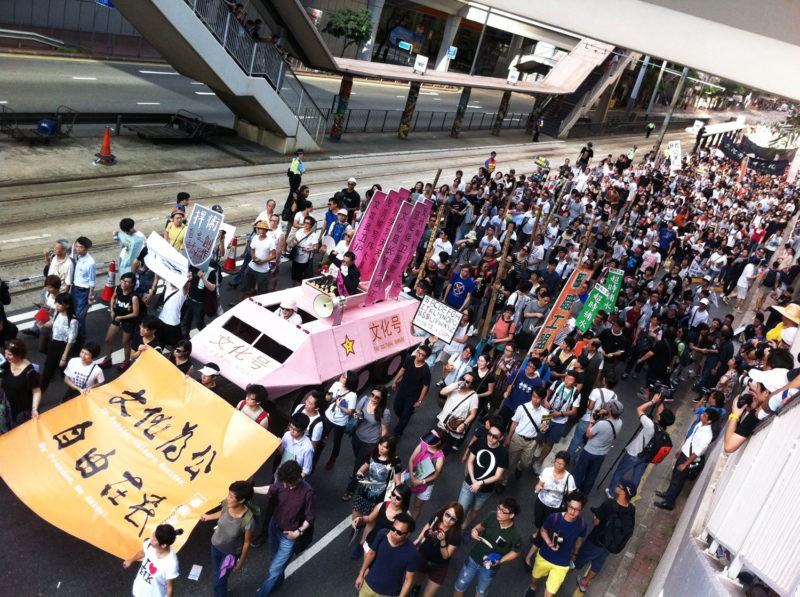 Kacey Wong's pink tank
In 2012, 400.000 other citizens participated in the protest, among them Hong Kong artist Kacey Wong. He paraded the streets, using a pink tank made out of cardboard.
His artwork called The Real Culture Bureau and the Real Culture Bureau director aims to reflect the changing political and cultural situation of Hong Kong by portraying a corrupted government official who, for the artist, embodies money and violence often seen in mainland China.
文化號 The Real Culture Bureau by Kacey Wong.mpg
Throwing fake money at real politicians
Kacey Wong threw fake money (100 million dollars bill) to real politicians and other authentic, local political parties to prevent them from putting up resistance against the Pink Party and demanded harmonious silence from them.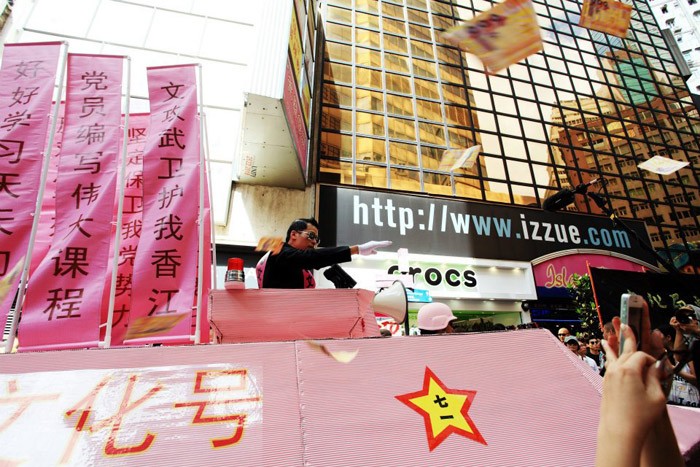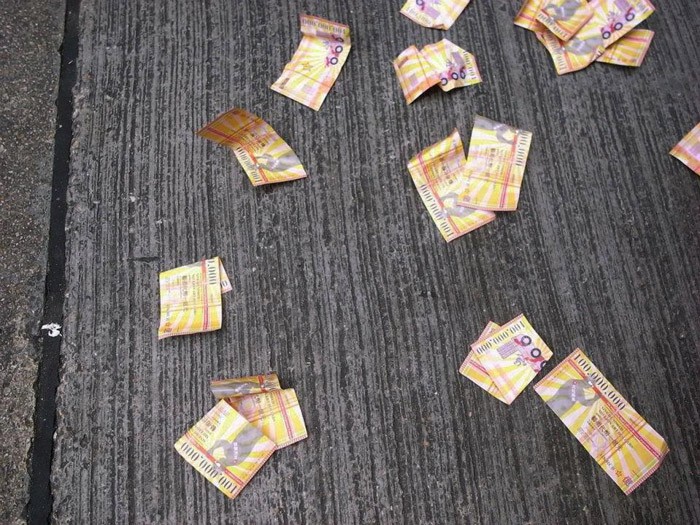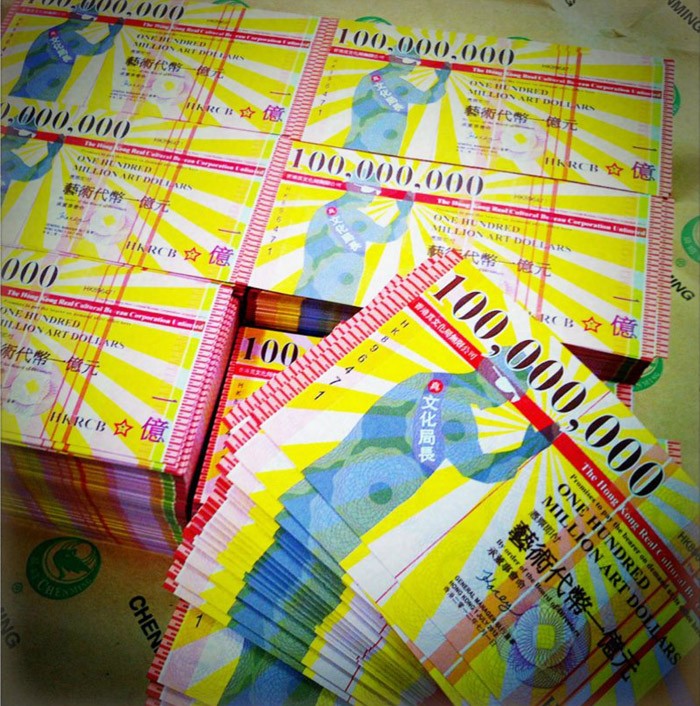 Exhibition with Public Delivery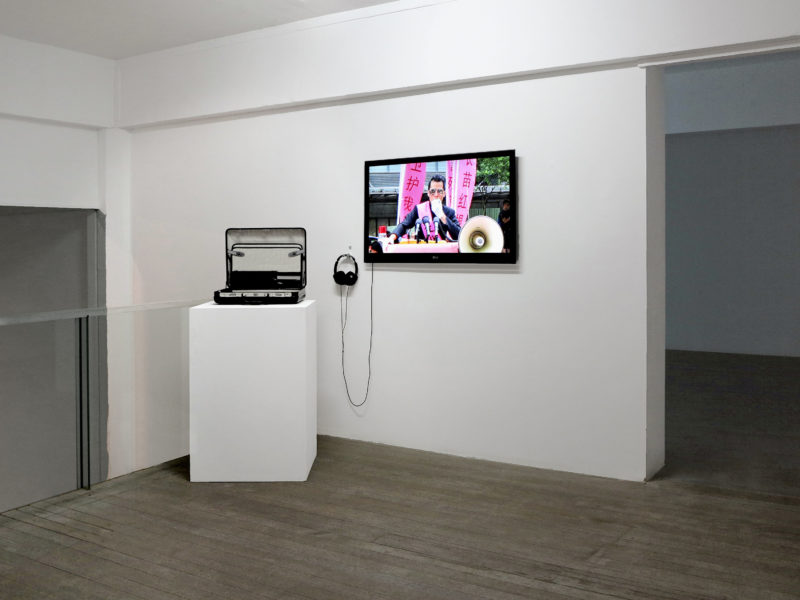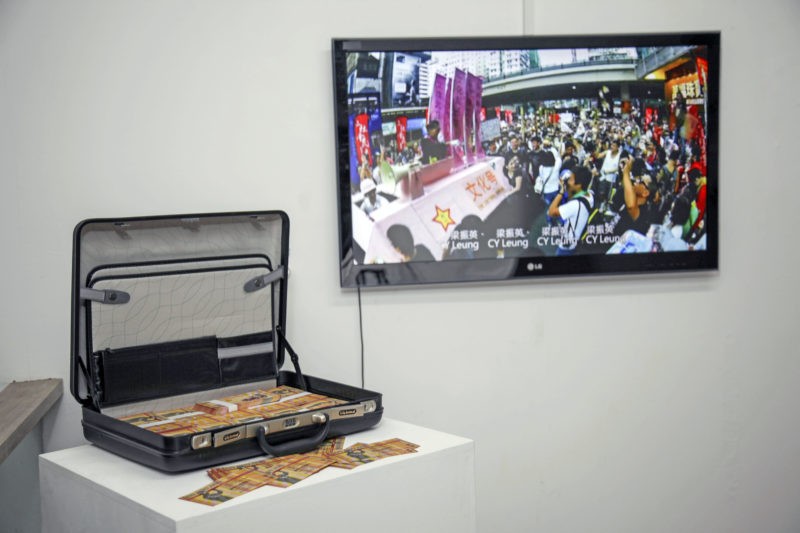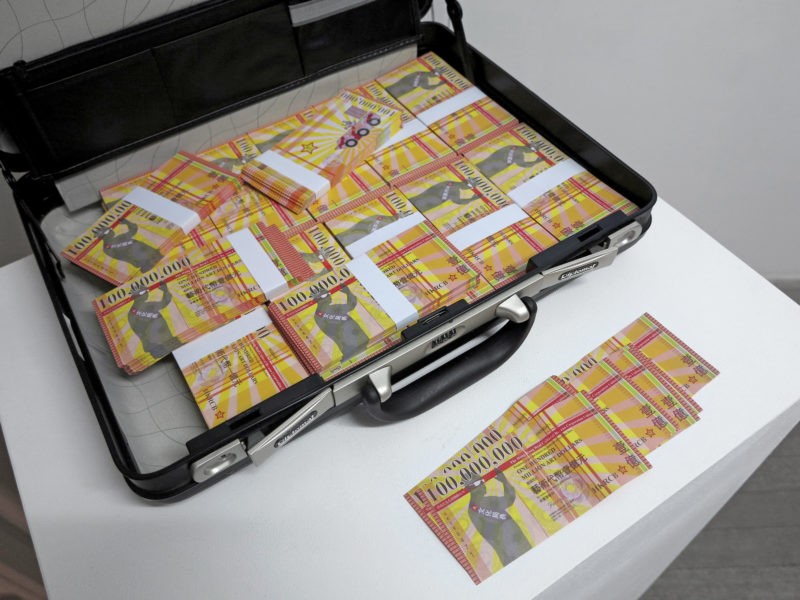 More by Kacey Wong
Footnotes