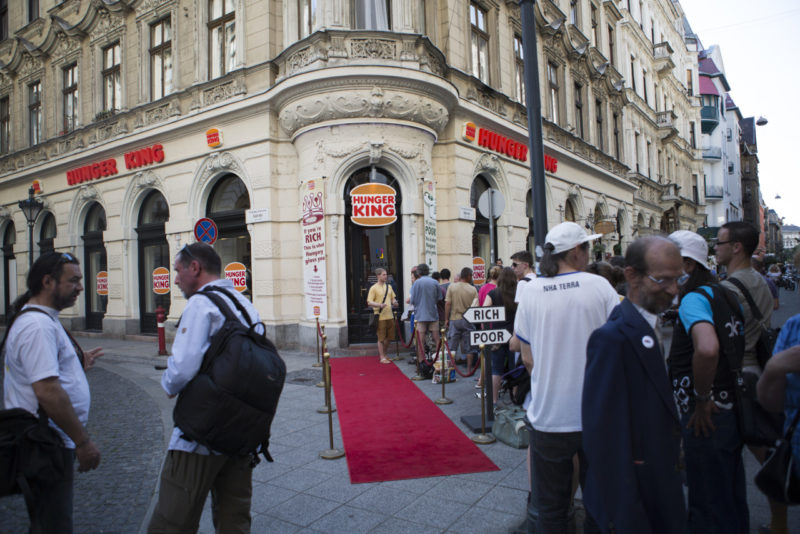 What was Hunger King?
Located behind a resplendent Opera House in Budapest on the same road as Louis Vuitton sits Hunger King, a place that seems to be just like any other burger joint. However, it is anything but. Hunger King is a regular fast food outlet that is pushed onto the masses; Hunger King is a critical sociopolitical art installation that highlights Hungary's significant crises of social inequality and homelessness.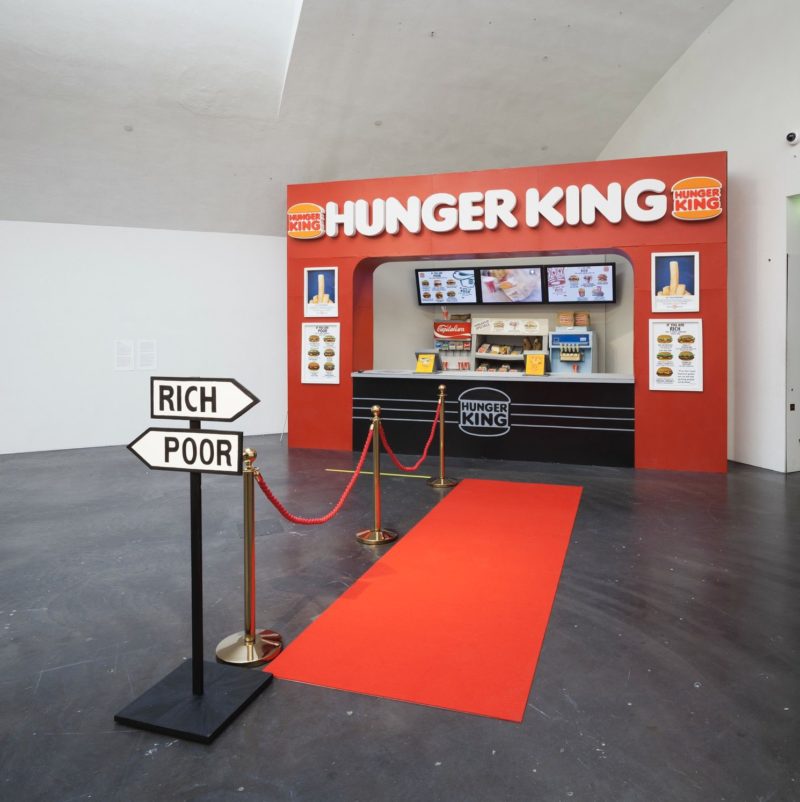 Different treatments for the rich & the poor
The sign at Hunger King directs customers who identify as "rich" onto a red carpet, which leads them to the entrance, while the succession of "poor", many of which are homeless, takes them around the side of the building.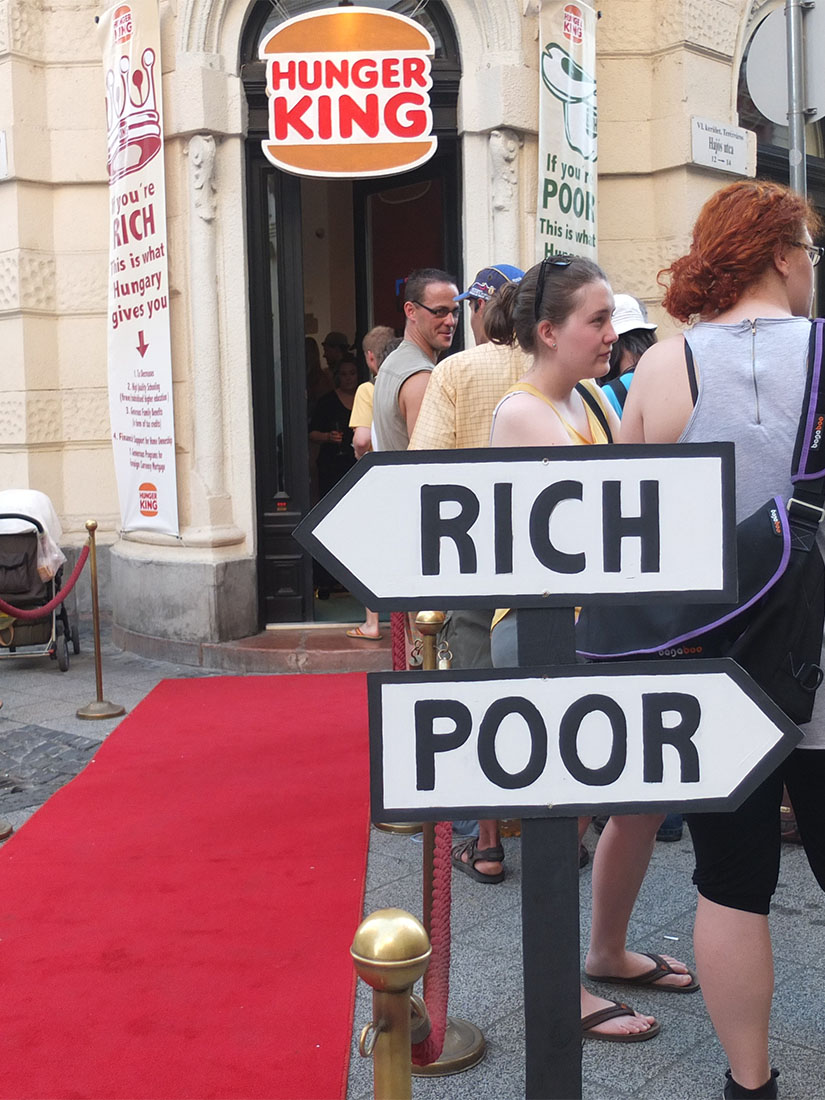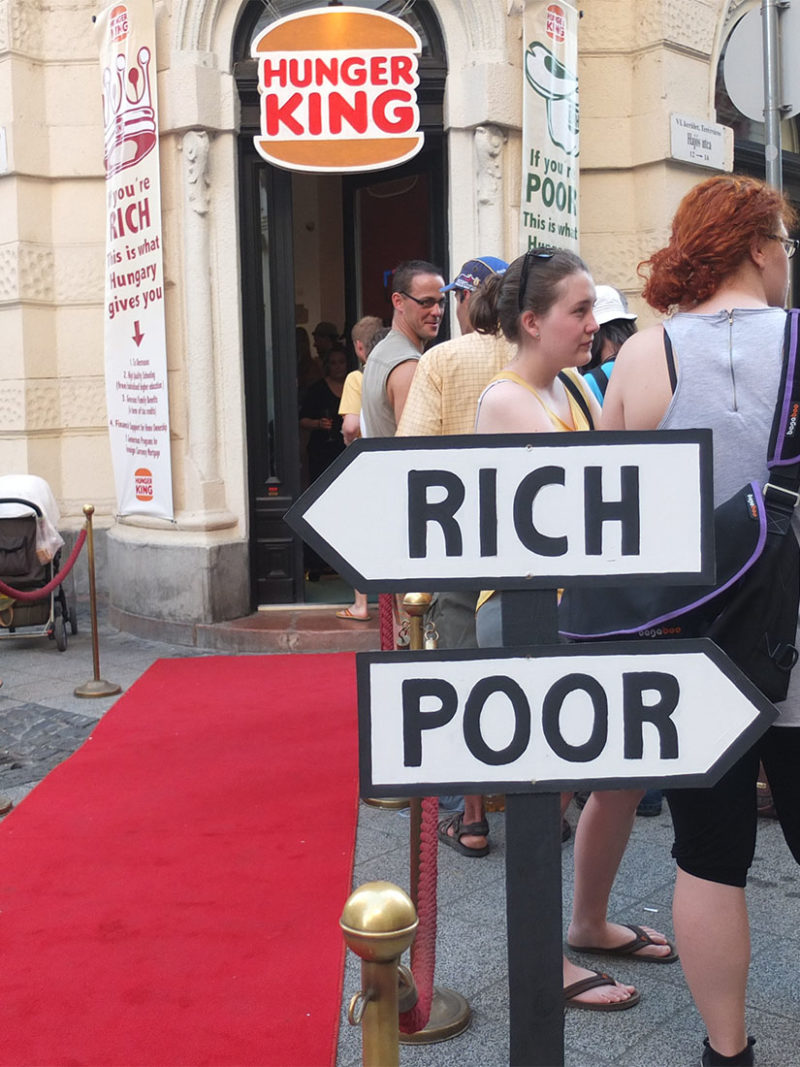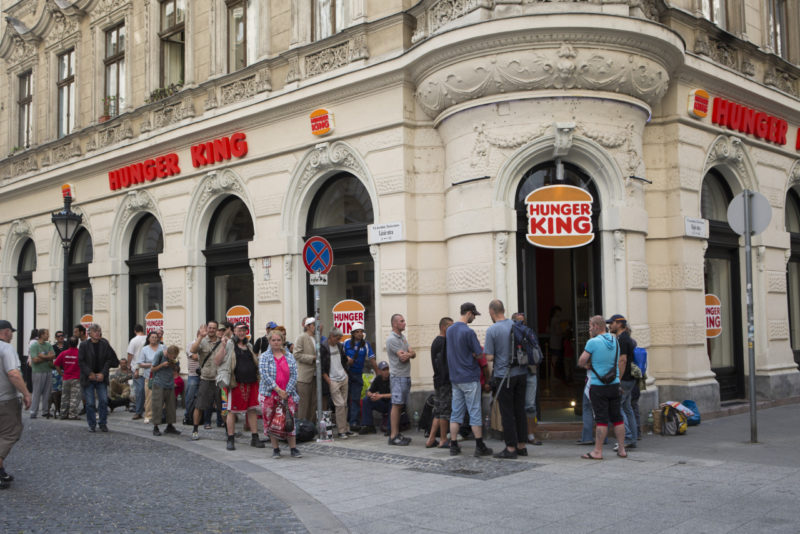 Poor people got free money
The sign that features a crown and burger logo is given a representational twist. It is given a new name, as it references the 3.7 million Hungarians living below the breadline. During the three-week-long installation, individuals who are in financial need have the ability to wait in succession around the building for six hours and, in turn, will receive 3,400 forints (around £9 or $13.60 US) in a burger box for their trouble. This would be the same amount of money they would have made by working a minimum wage job in Hungary. All while, those who self-identify as rich can skip the line, walk up the red carpet and get burgers for 600,000 forints (£1,560 or $2357.39 US).
Video: Finnish Artist serves up free money in Hungarian capital
Finnish Artist serves up free money in Hungarian capital
Analysis
This three-week installation served as a critical response to a law that allows Hungarian councils to ban homeless people from sleeping in public areas, basically dispossessing the dispossessed. Those who are homeless and have little or nothing can be fined or even sent to jail for being out on the streets. Jani Leinonen's work protests the "criminalization of homelessness" and somehow making the lives of those who have little stability even more precarious.
Hunger King in Hungary, Budapest, 2014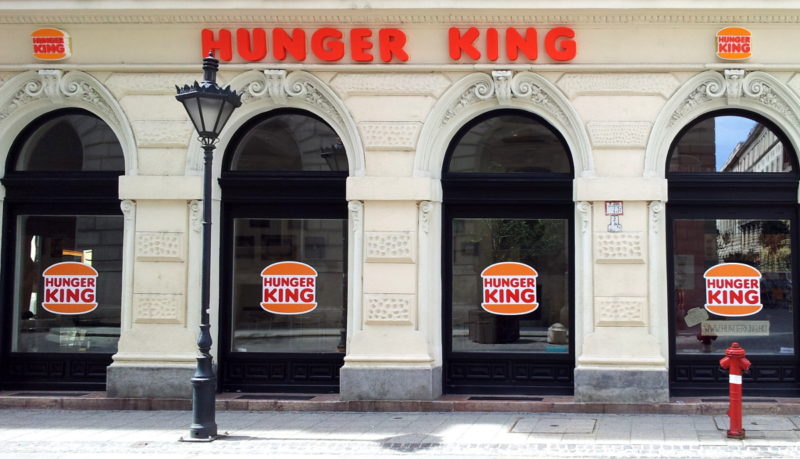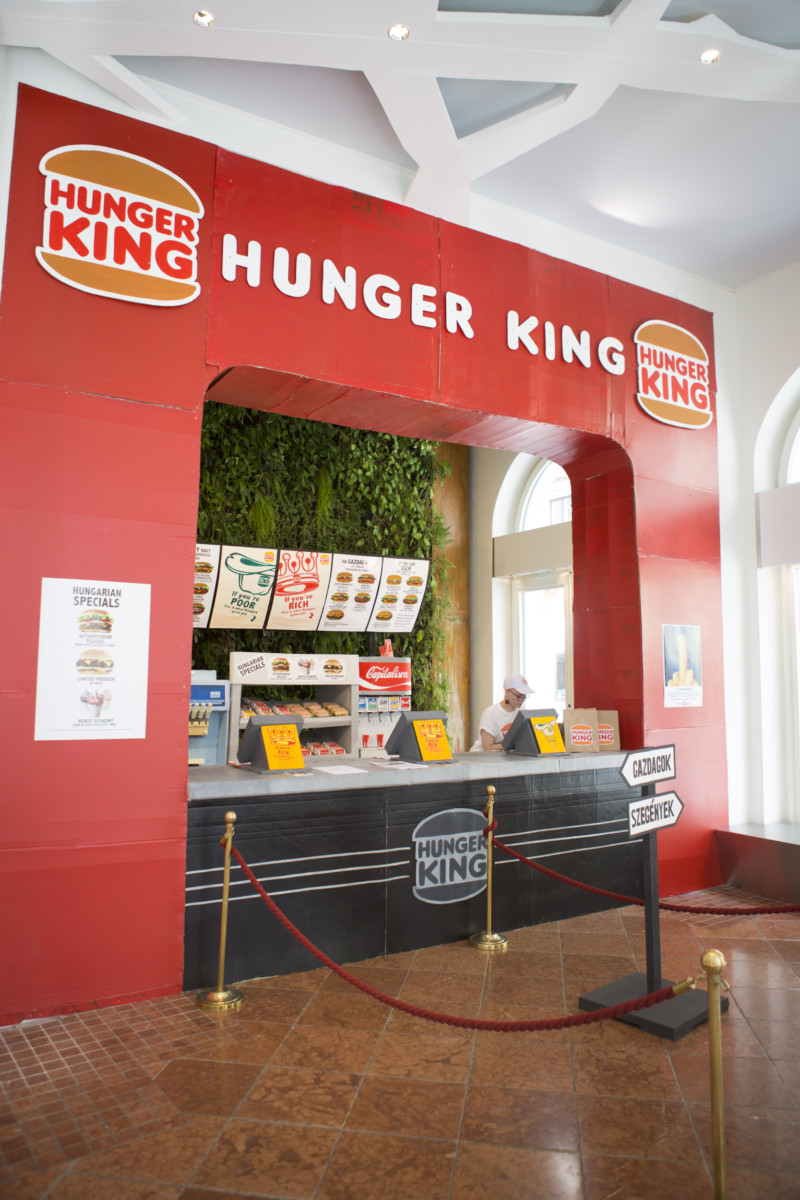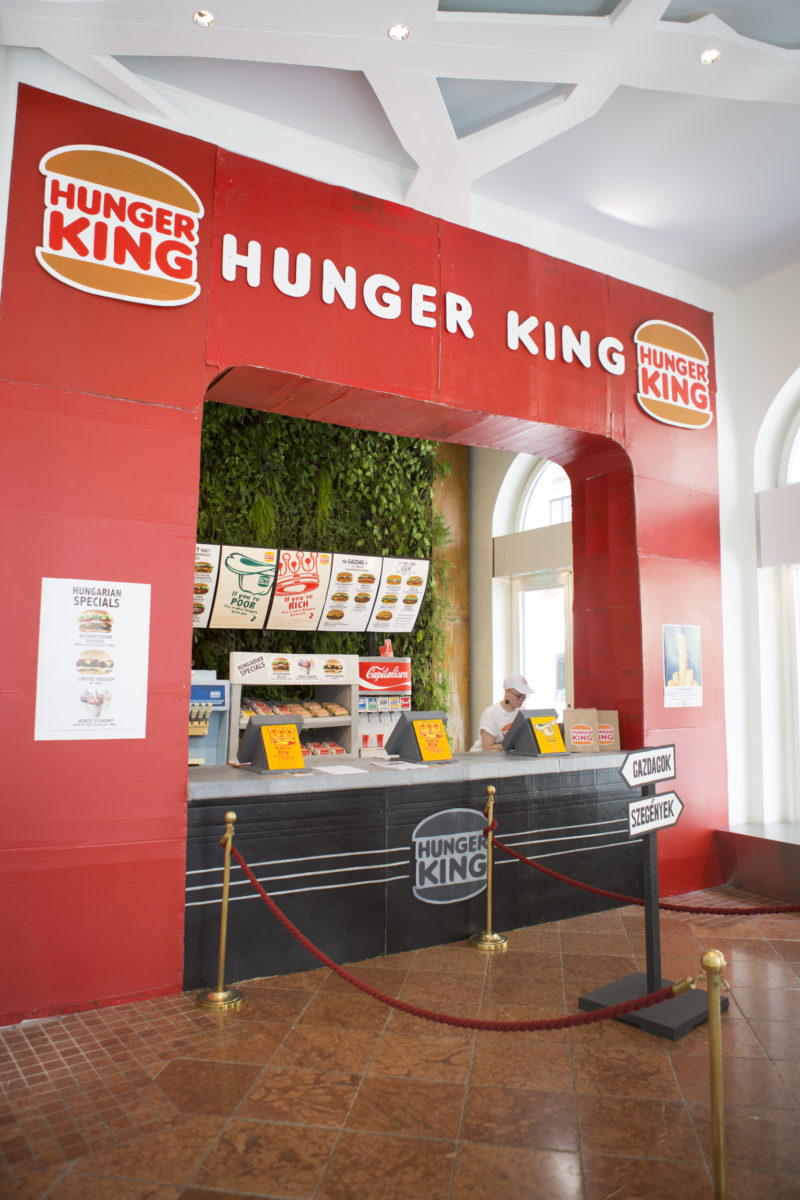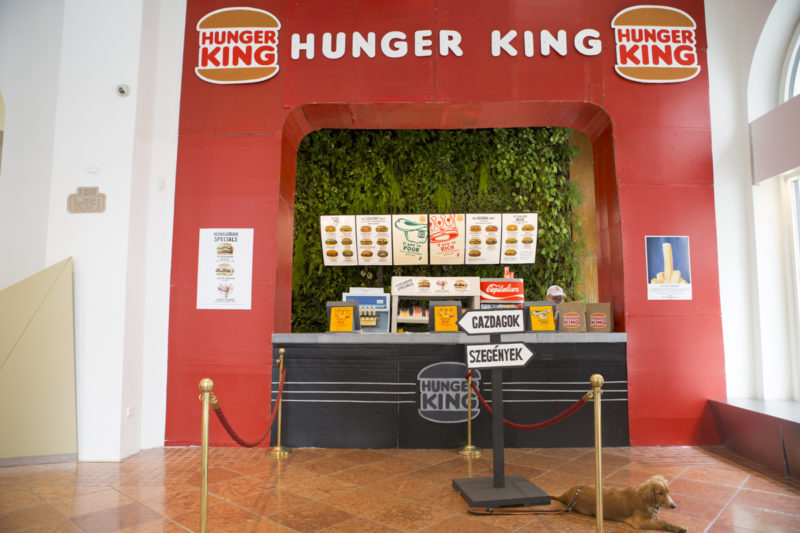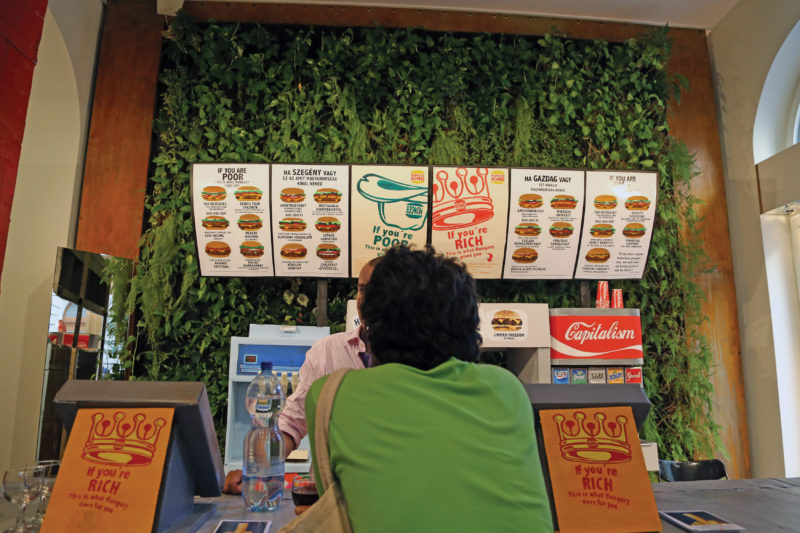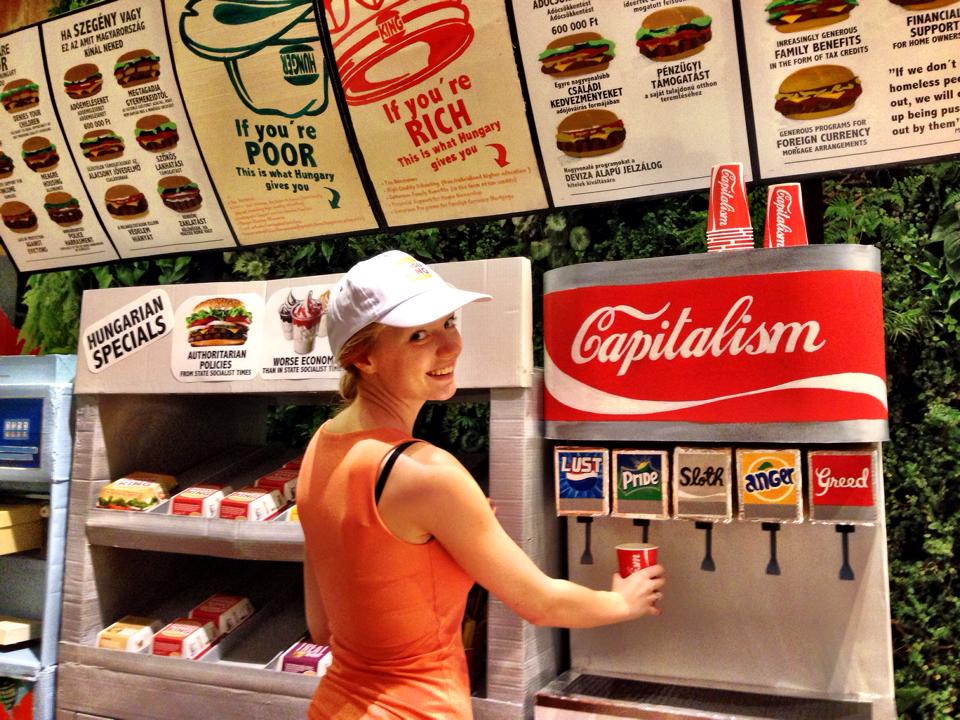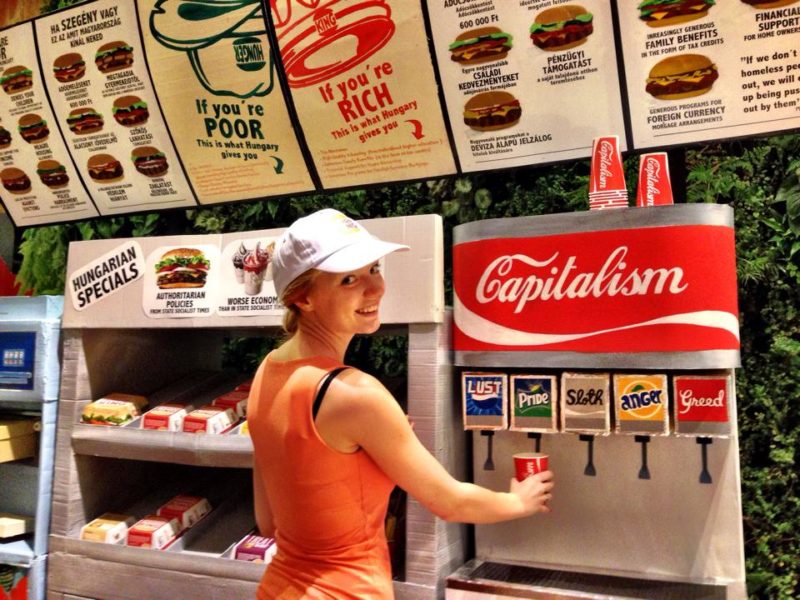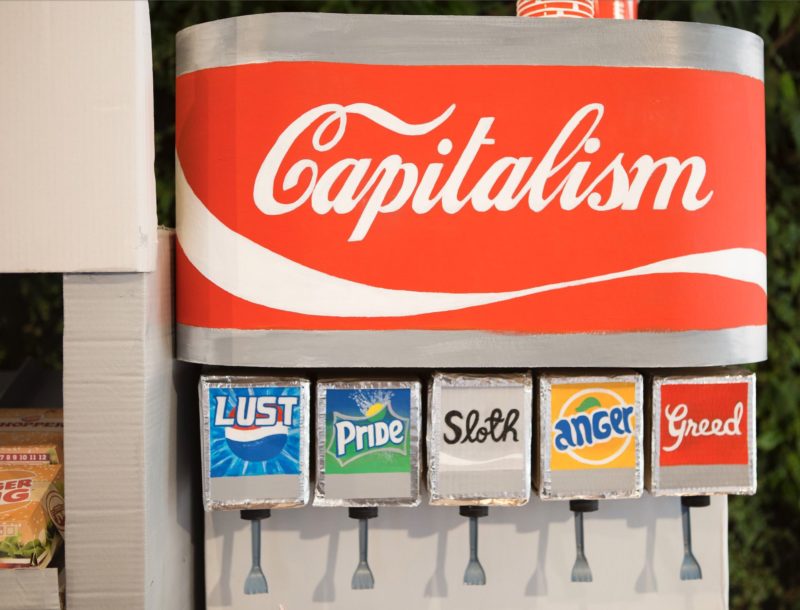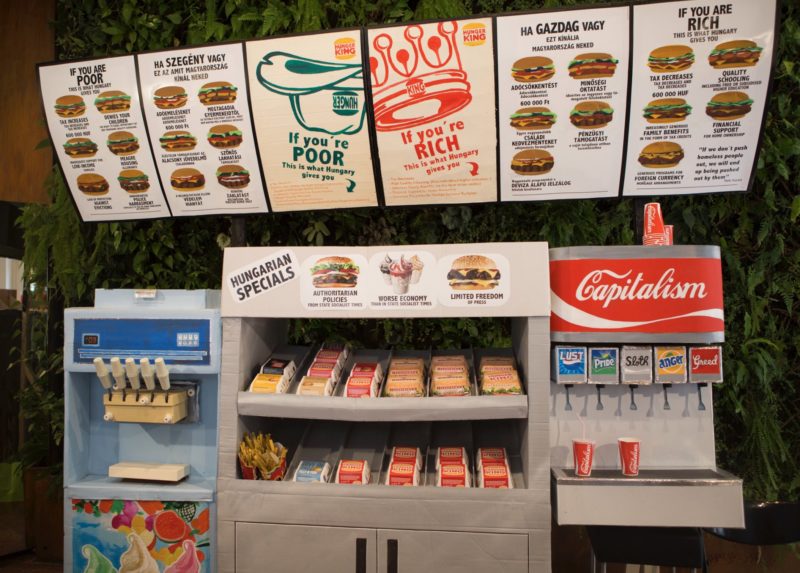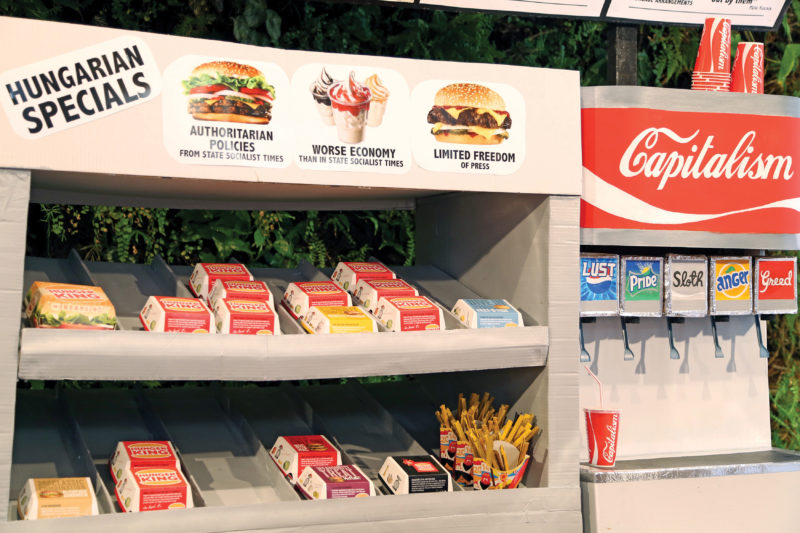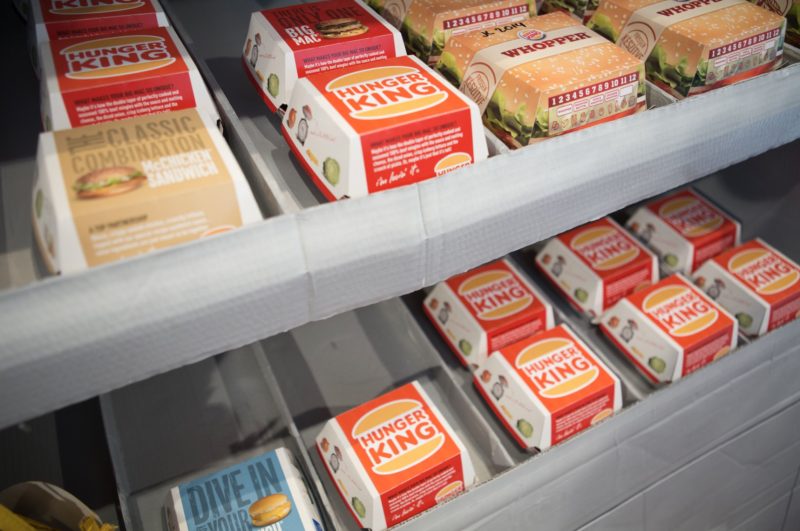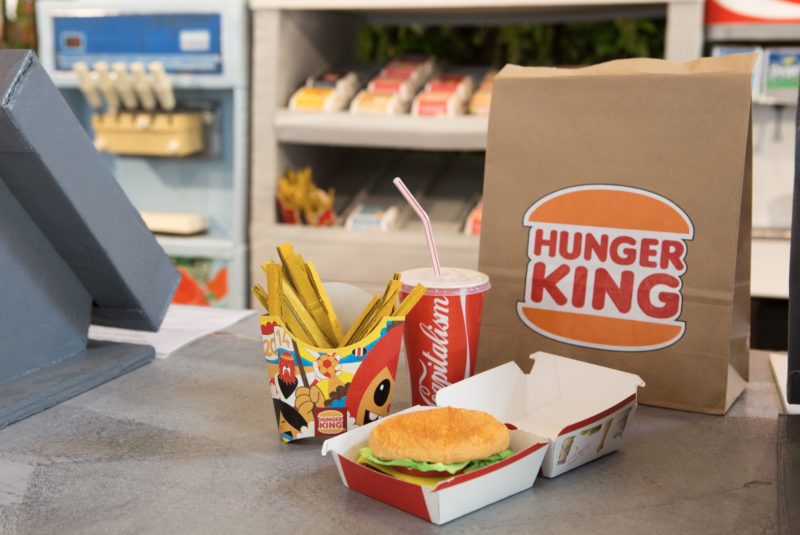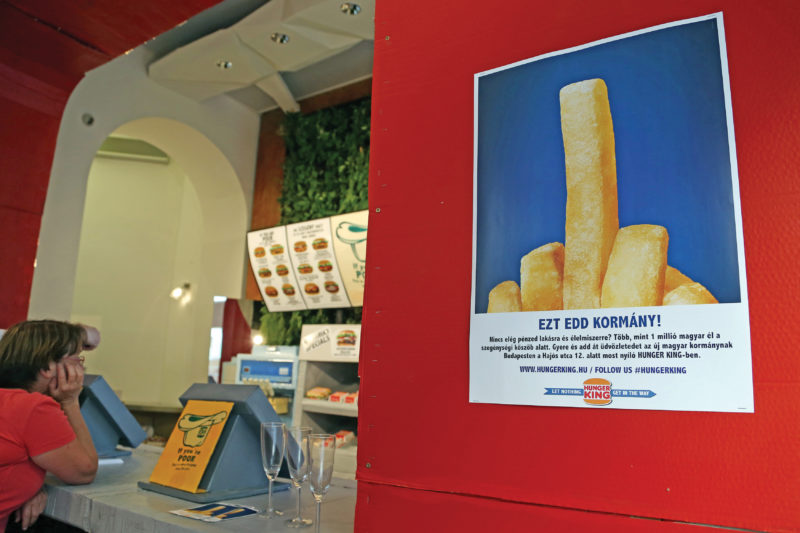 More by Jani Leinonen