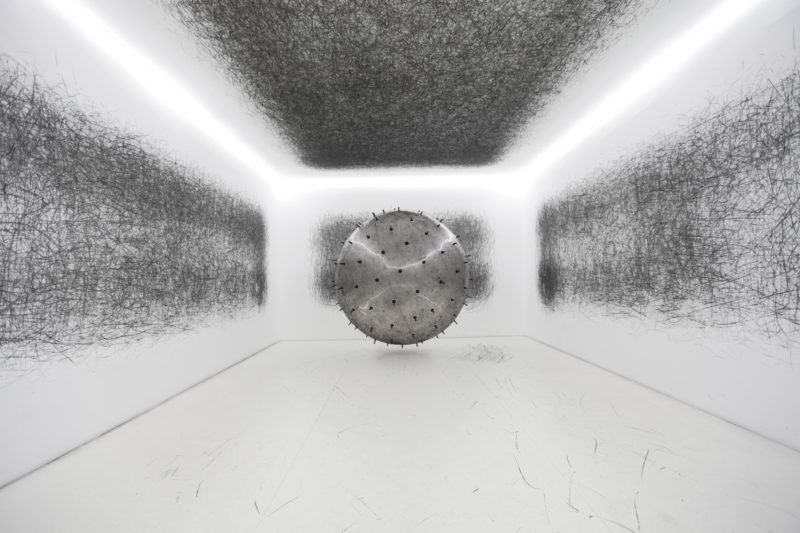 What is Karina Smigla-Bobinski's ADA?
ADA, a kinetic sculpture by Karina Smigla-Bobinski, stands out for being interactive and unpredictable; Imagine a giant ball that is filled with helium gas and its surface covered with charcoal spikes. The helium causes the ball to be suspended in the air and the charcoal sticks provide grips and a medium with which to create art.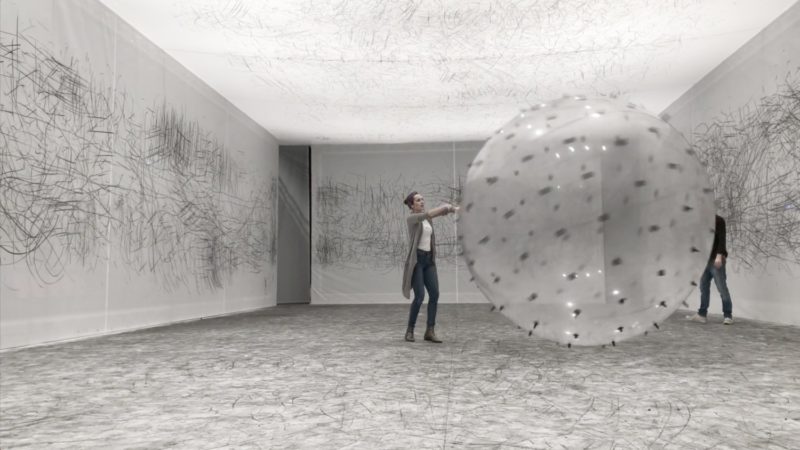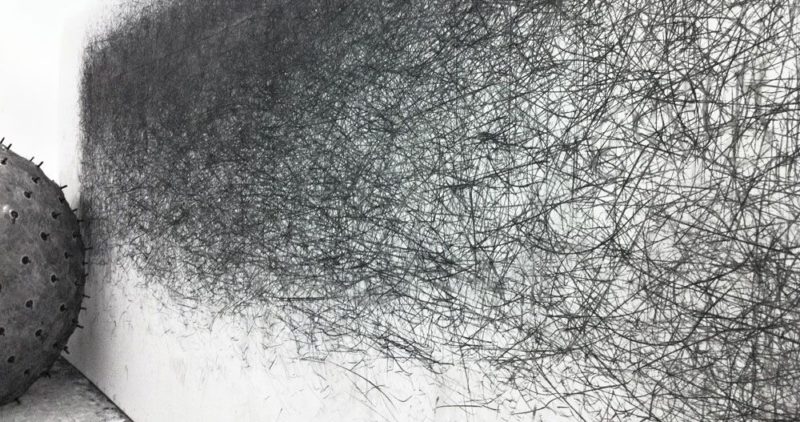 Visitors get to push the ball
Through numerous exhibitions, ADA is getting immense attention from visitors and the best part is, you do not have to be an artist yourself to enjoy the experience. Visitors get to push the ball, which moves freely in space because it is not attached to anything.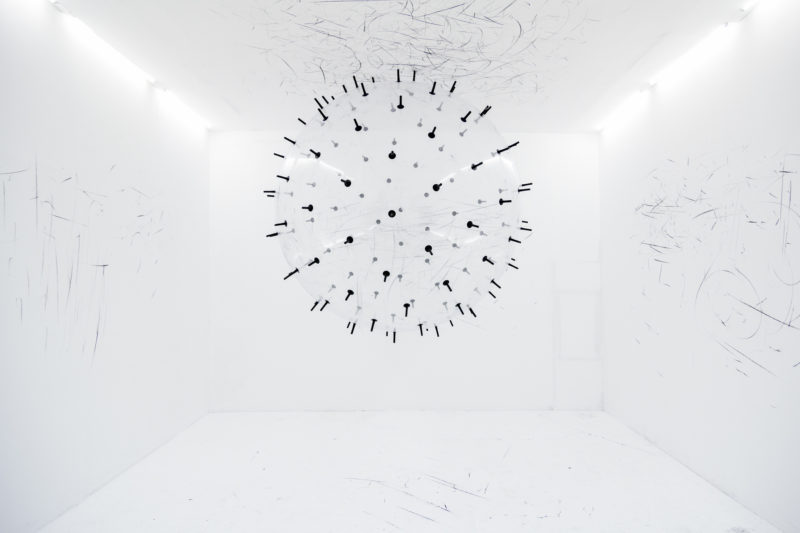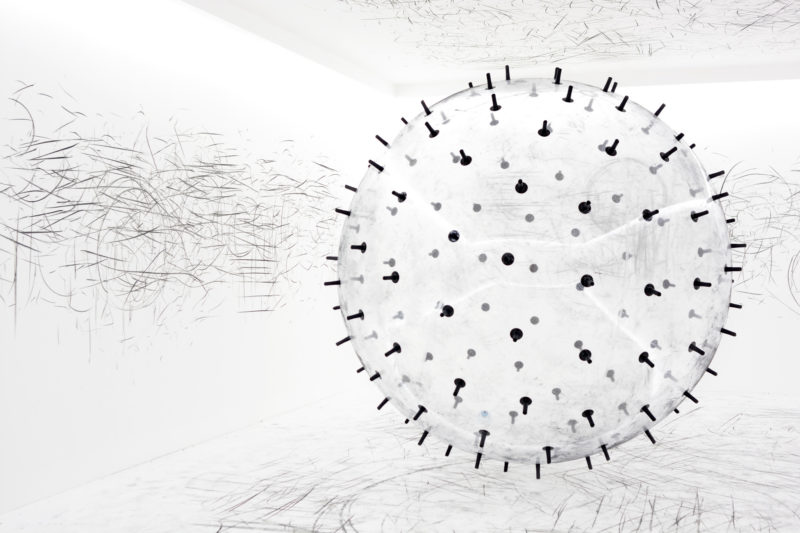 As the ball comes into contact with the surrounding walls, the charcoal sticks draw ambiguous lines on them. The result of what is drawn is never predictable. It is perhaps this feeling of suspense that keeps visitors coming back.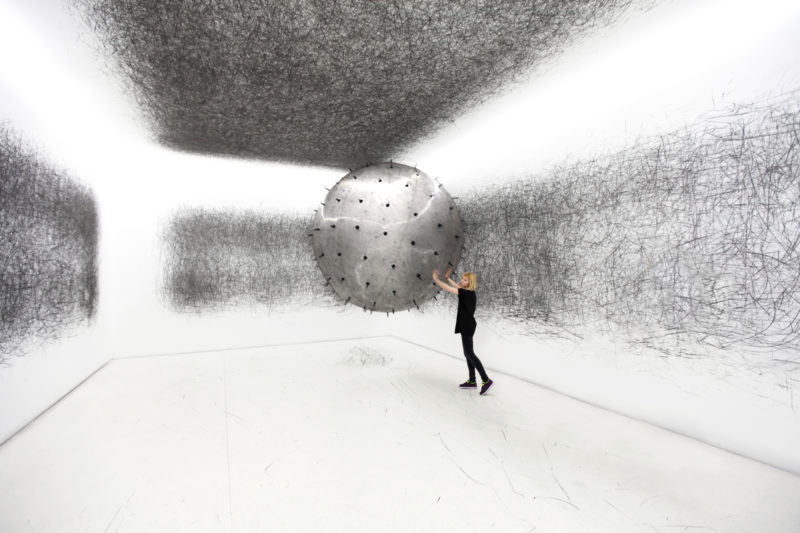 How it is made
ADA is a transparent globe that resembles a molecular hybrid. The helium inside it and the hedgehog-like surface give it an autonomous bounce from wall to wall. The ball is covered with 300 charcoal sticks with a spacing of 10 inches from one another.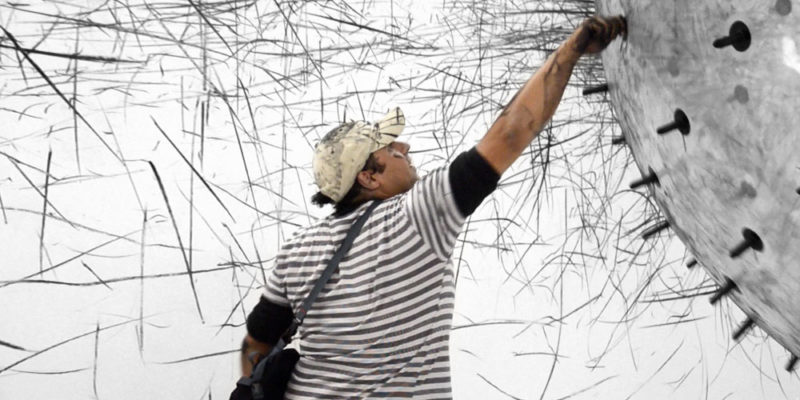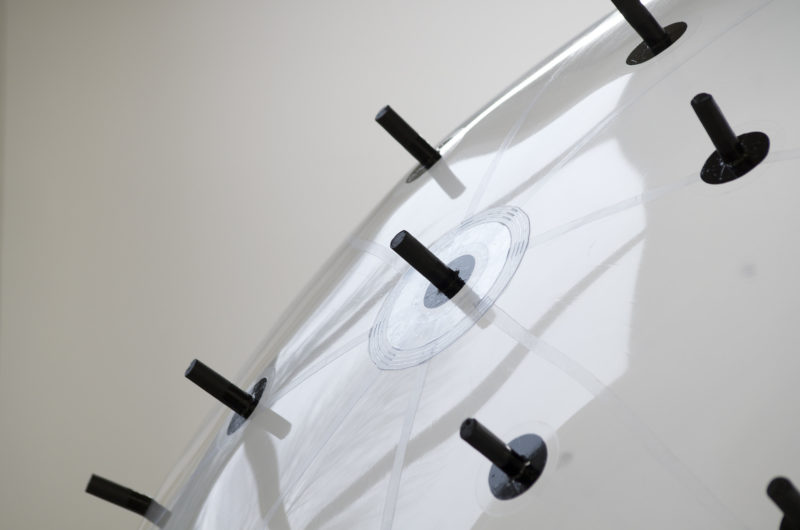 The technique behind it was developed by Smigla-Bobinski purposely for this art piece. Moving the ball to create patterns on the wall is interesting but what is even more enjoyable to do is watch as people try to control the ball with their weight.
Tips for visitors
While the charcoal sticks come into contact with the white walls, every stroke is unique because of the direction in which the ball is thrust. The force applied, the level to which it is bent and the angle of contact with the wall. You will be frustrated if you approach this activity with intelligence, so visitors are advised to just flow with the energy of the ball as their energy floats with it.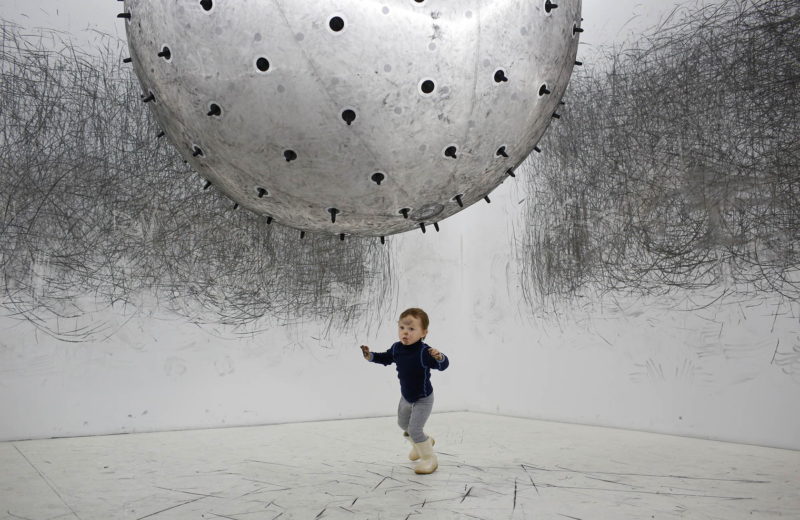 Analysis
The artist Smigla-Bobinski might never fully understand the therapeutic nature of what she has created, but here is a canvas started by an expert and is being completed by anyone who has the interest and time to play with a floating ball of helium.