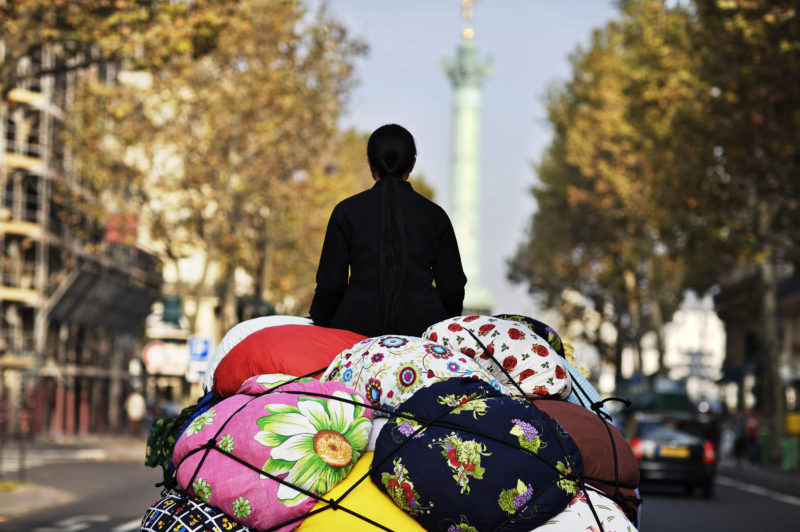 Kimsooja's trip through South Korea
Kimsooja is a celebrated interdisciplinary artist who uses various artistic disciplines and mediums to weave a tale regarding concepts such as migration and cultural issues. Her work has been praised as giving center stage to these issues, and one of these renowned pieces is the Cities on the Move – 2727 Kilometres Bottari Truck, the Bottari Truck – Migrateur. This piece was created in 1997 on one of the 11 days of November when Kimsooja crisscrossed South Korea holds a wealth of meaning. Here, a small Bottari truck whose bed consists of a mound of Bottari (cloth bundles) bound together.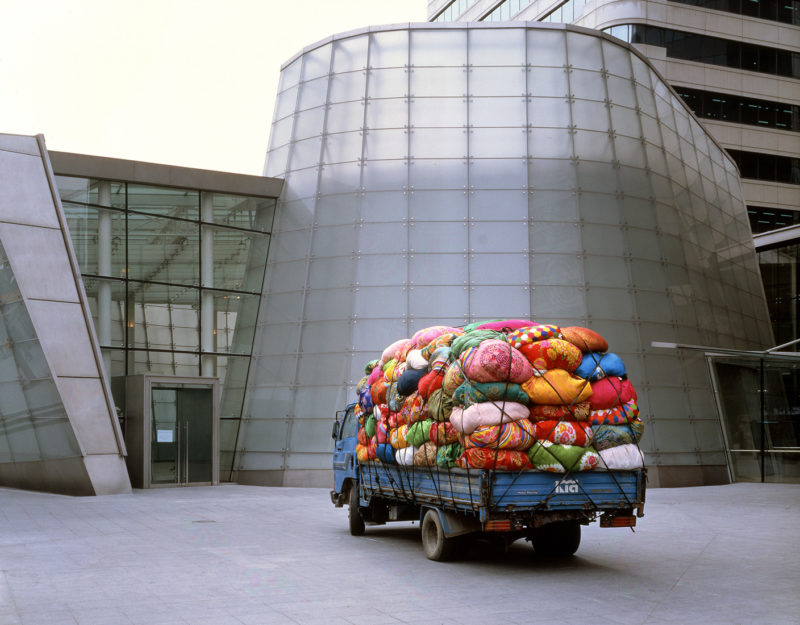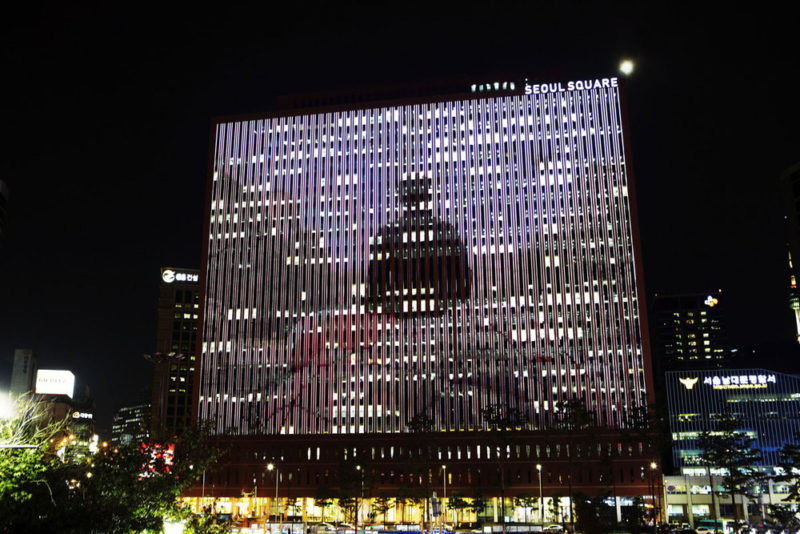 The story behind the work
In 2013, Kimsooja cited her experience when she was young of her family always moving from one place to another as her inspiration for this piece. She also drew inspiration from a project she had been involved in, an exhibition, Cities on the Move. She borrowed this title for her own project, a constantly widening project that included an 11-day performance, with two videos, a catalog, art exhibitions, and a sound installation. The result is an art piece with contemporary relevance and evoking a nostalgic feeling for the past and yet a hopeful one for the future ahead and new beginnings.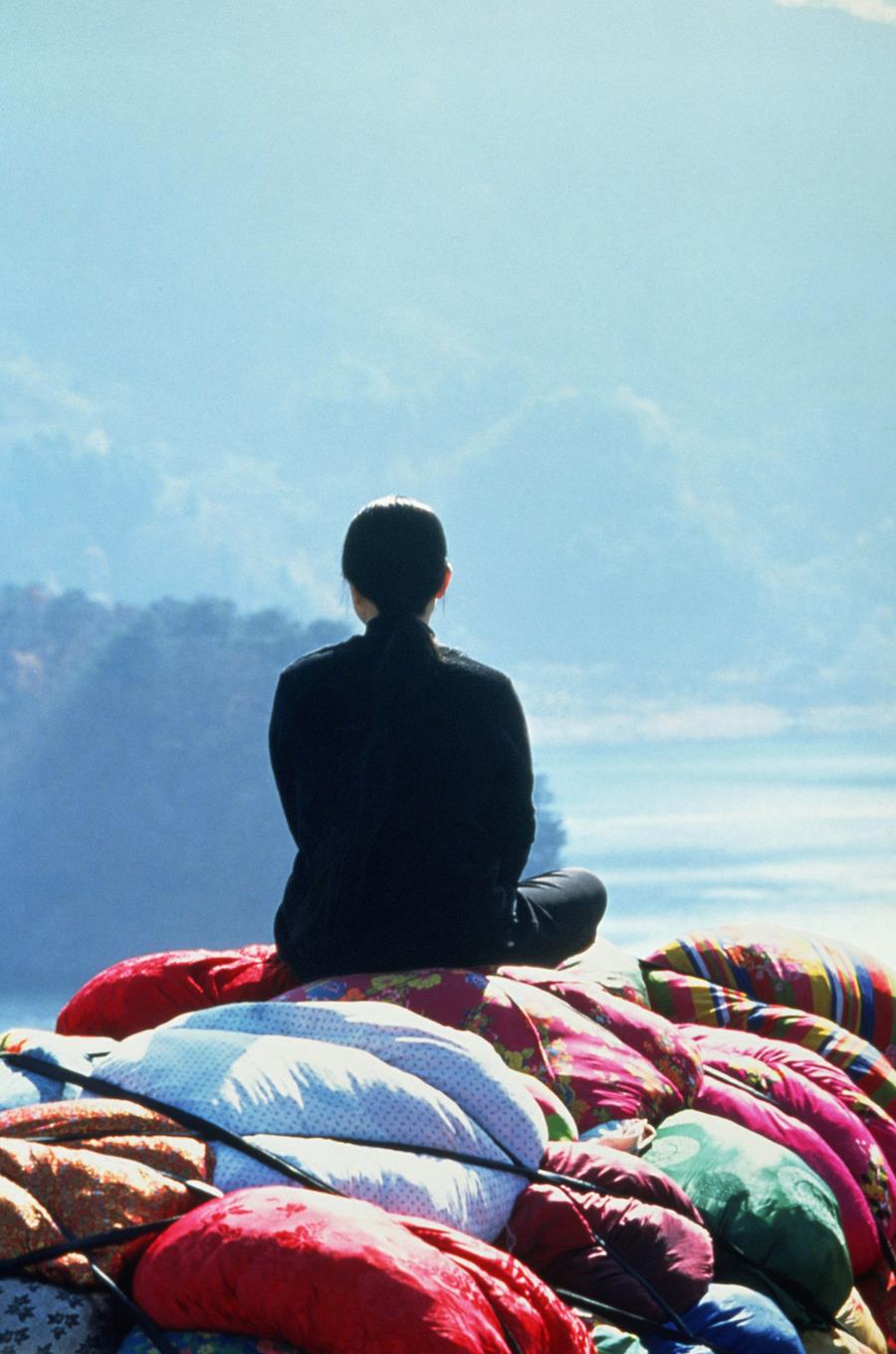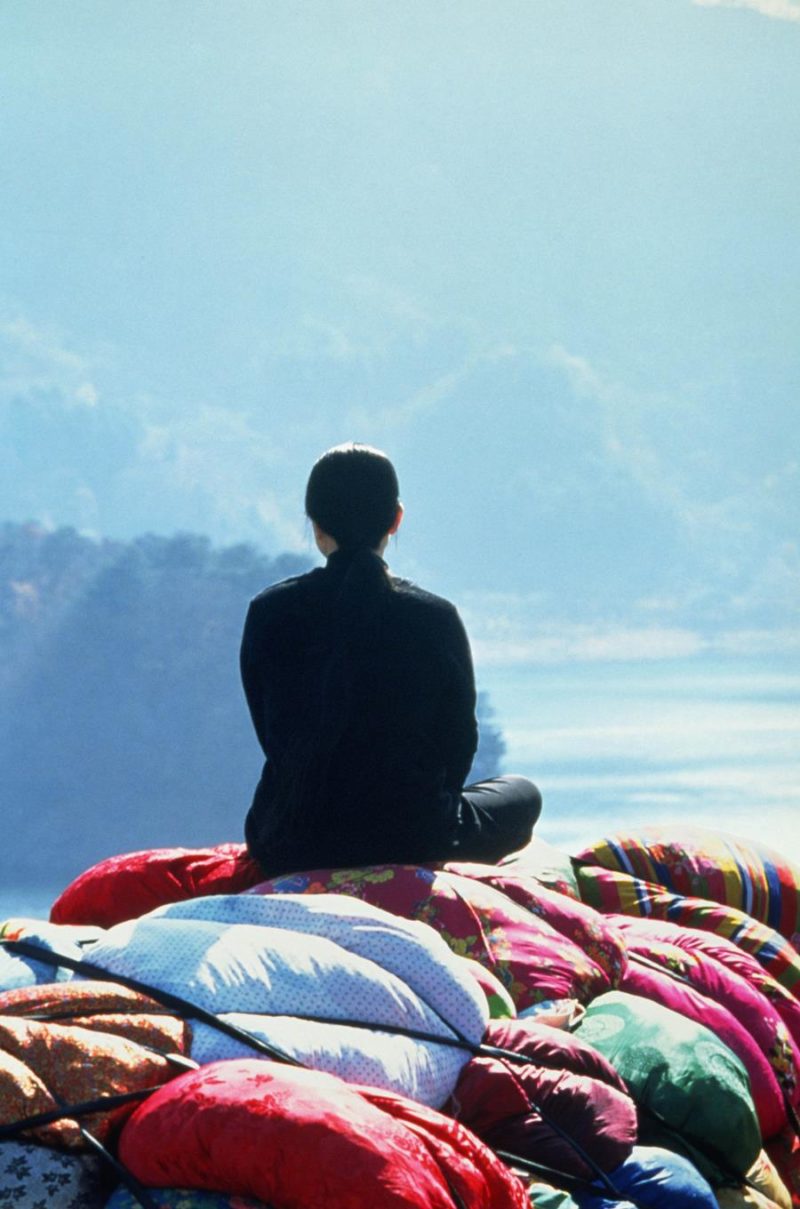 Video: Excerpt
Kimsooja - Bottari Truck Migrateurs
Analysis
The iconic picture from the video shows Kimsooja sitting atop the Bottari pile, represented as a background figure. The video goes a step further to emphasize this, depicting the slow weaving of the truck through changing landscape across the countryside. Its thematic nature allows one to feel as though they are moving, the Bottari truck a symbol of voluntary or involuntary mobility. The colorful textiles forming the Bottari draw one's eye and that Kimsooja sewed them herself is a testament to its expressive power and alludes to the female activities hence, the women's role in society. As such, this piece is an interactive performance art that reflects global and cultural migration for both Kimsooja and scores who are forced to move from their homes or move voluntarily in search of better opportunities across the country and globally.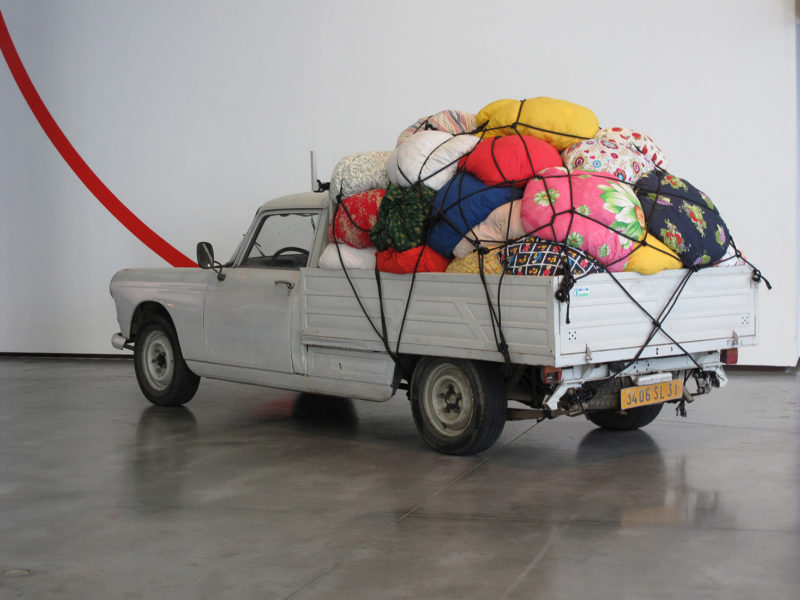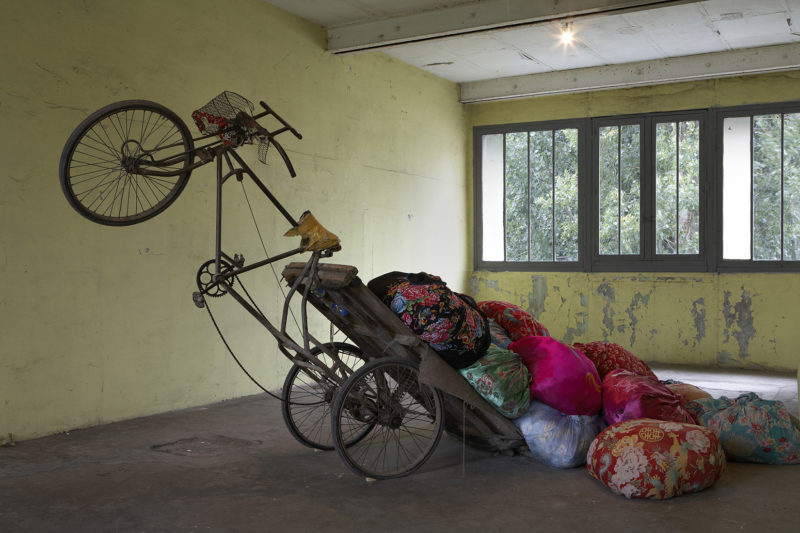 About Kimsooja
Kimsooja is a Korean contemporary artist born in 1957. She was born in Daegu, South Korea and is a conceptual artist with a passion for straddling disciplines in her artwork. Having been an artist resident at MoMA PS1, in 1992, she later created artwork that focused on the concepts including women's role in society, interpersonal relationships, migration and nomadism captured on sewn fabrics, wrapped objects (Bottari), etc., colored and patterned. These are developed in sculptures, performance and video works as well.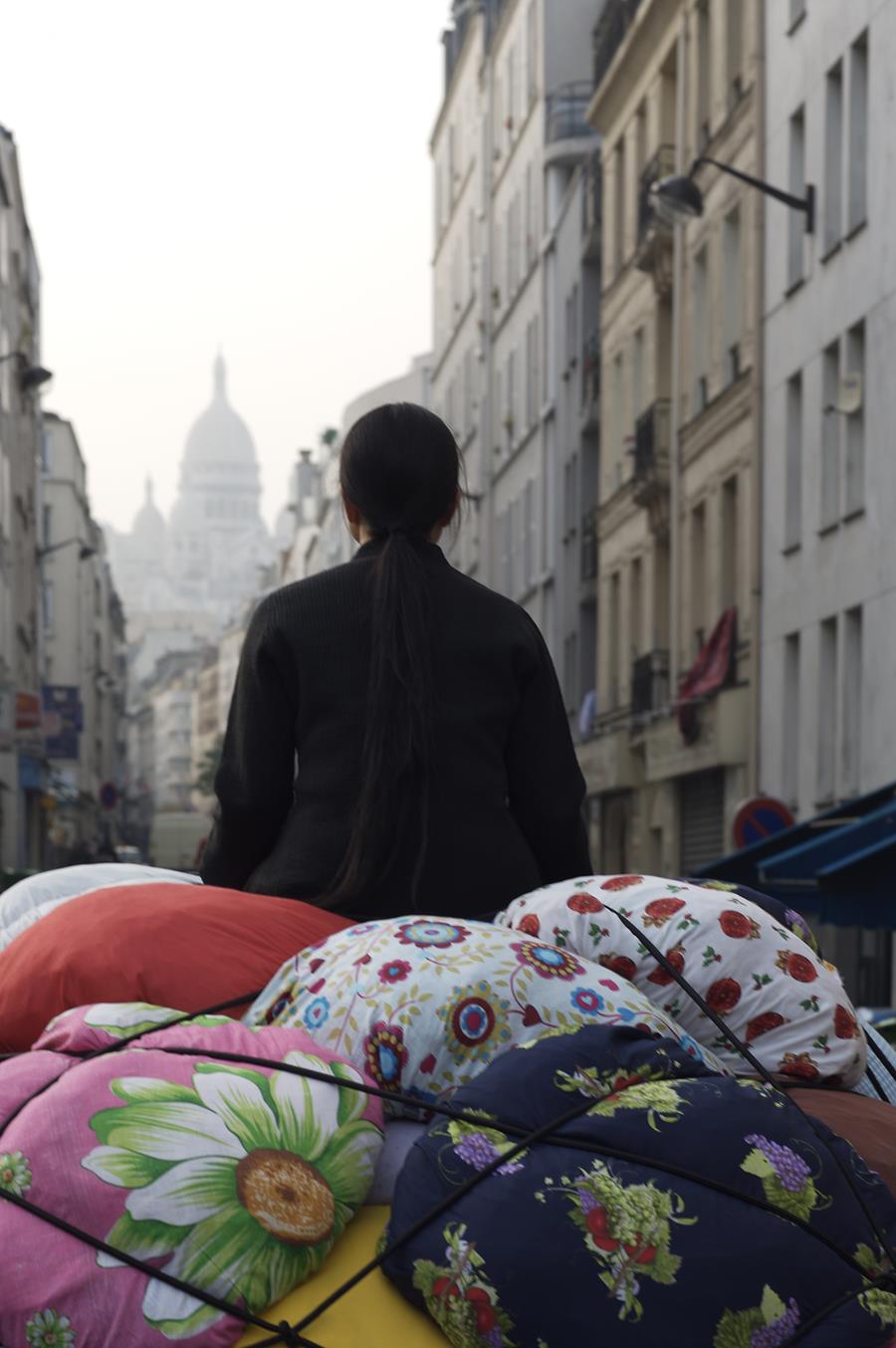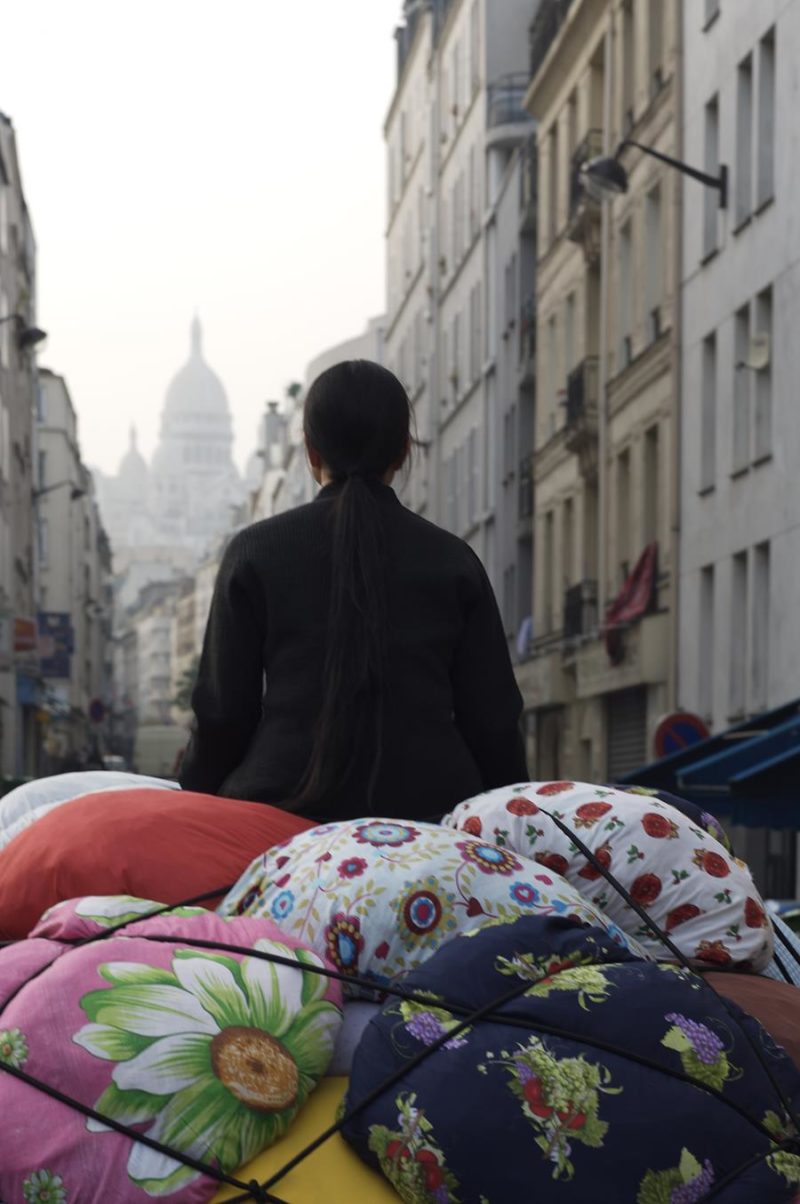 More by Kimsooja