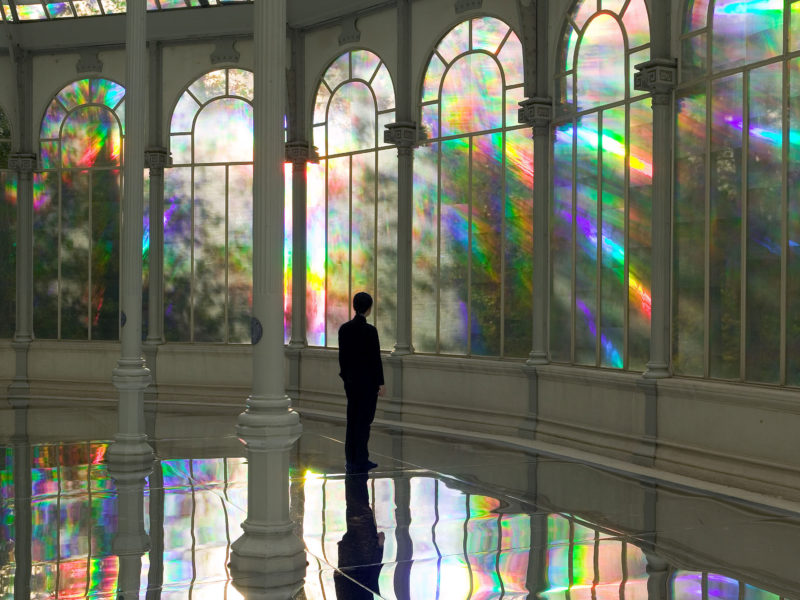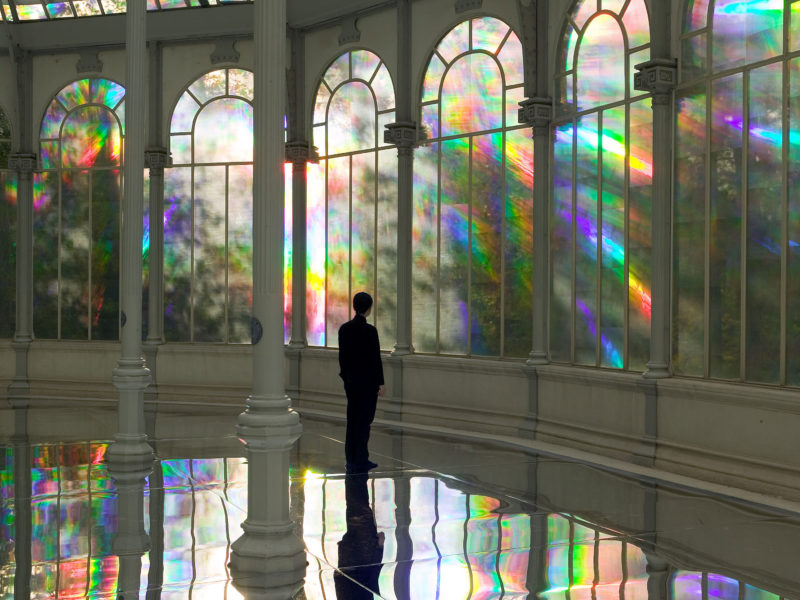 About Kimsooja
Kimsooja is a Korean-born artist that has won recognition around the world. Despite living in New York, her work is exhibited across Europe, Asia and America. Her work includes performances, photographs, installations and videos. Her work involves several subjects like relationships with others, nomadism and the role of women among other people in dealing with challenges that we meet every day.
Rainbow room at Palacio de Cristal, Madrid, Spain, 2006
In 2006, she composed To Breathe – A Mirror Woman for the Palacio de Cristal in Madrid, Spain. She incorporated the building's architectural structure into the mirrors on the floor to unite and expand space. This included an entire glass structure on the palace wall, covering the fault with a translucent diffraction film and mirrors that covered the floor. This was combined with the artists' breath in a soundtrack called The Weaving Factory released in 2004. In her work, she tells the audience to mobilize their sense, experiment with their minds, and put imagination and awareness into action.
Light from the outside filtered through the pavilion glass and then reflected on the diffraction film. The film caused the rainbow spectrums to bounce on the walls and the mirrored floor. The Weaving Factory, the sound of her inhaling and exhaling filled the entire space, invigorating visitors to the exhibition.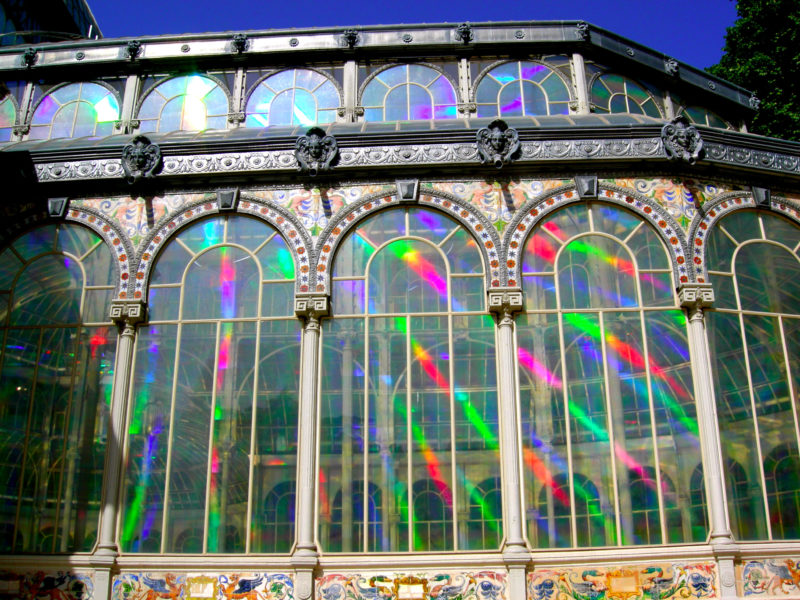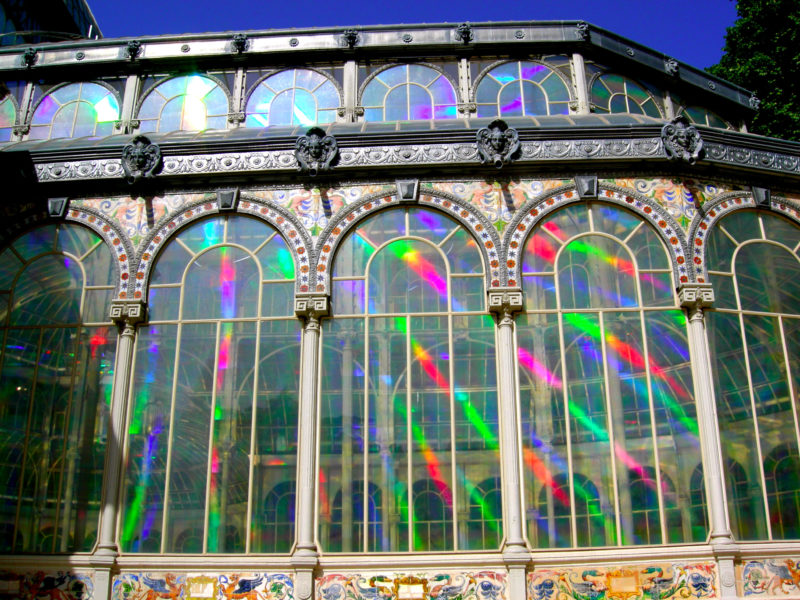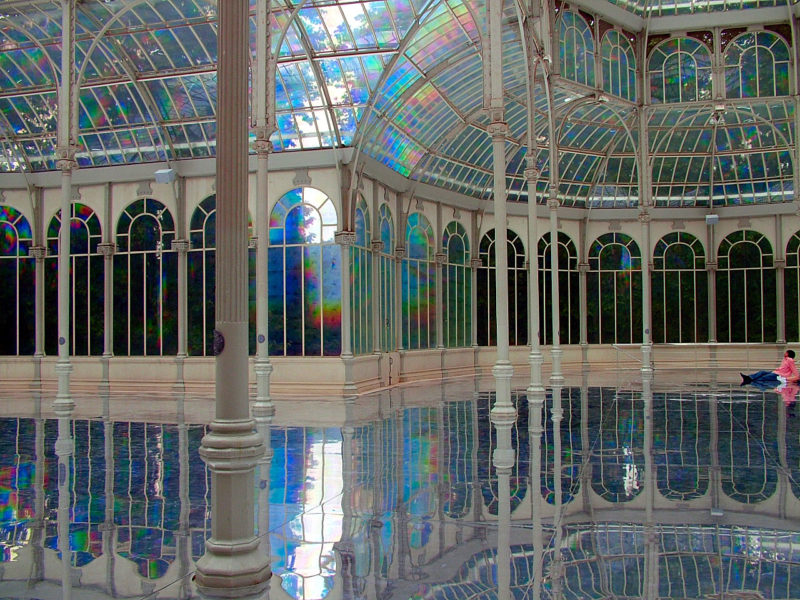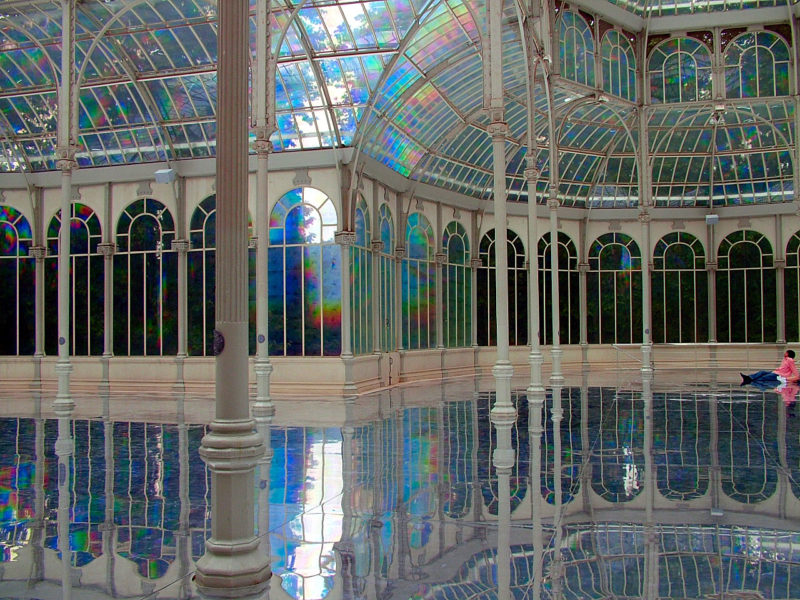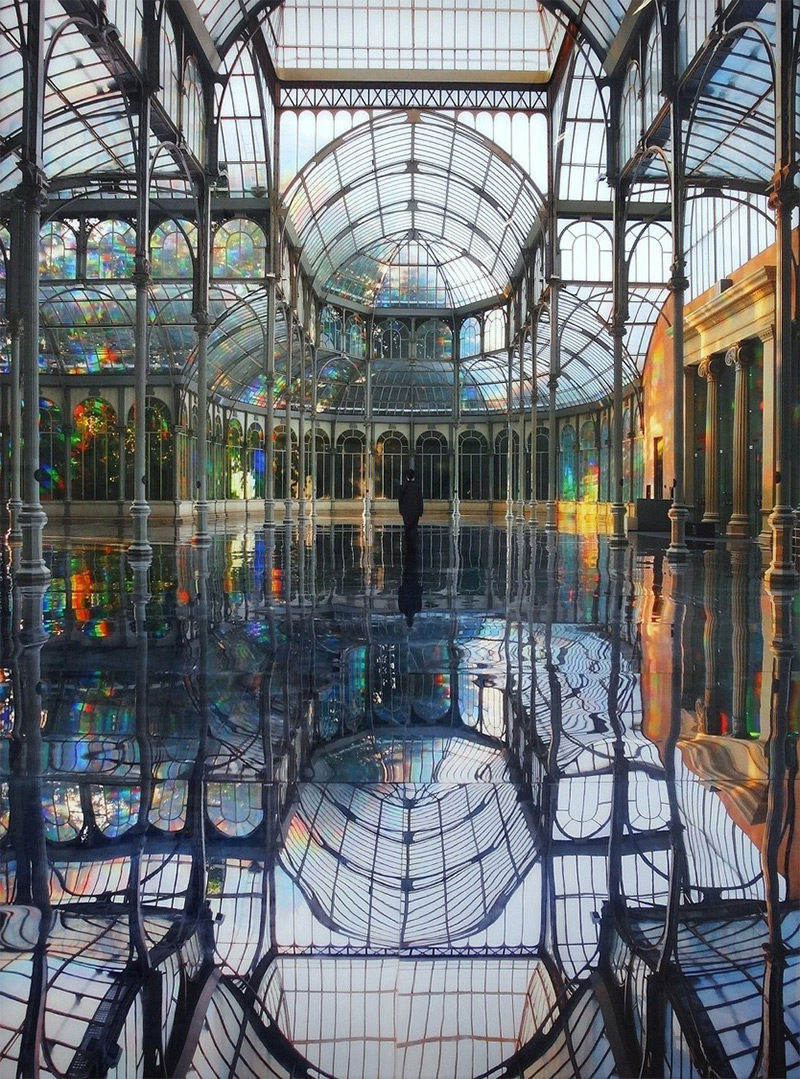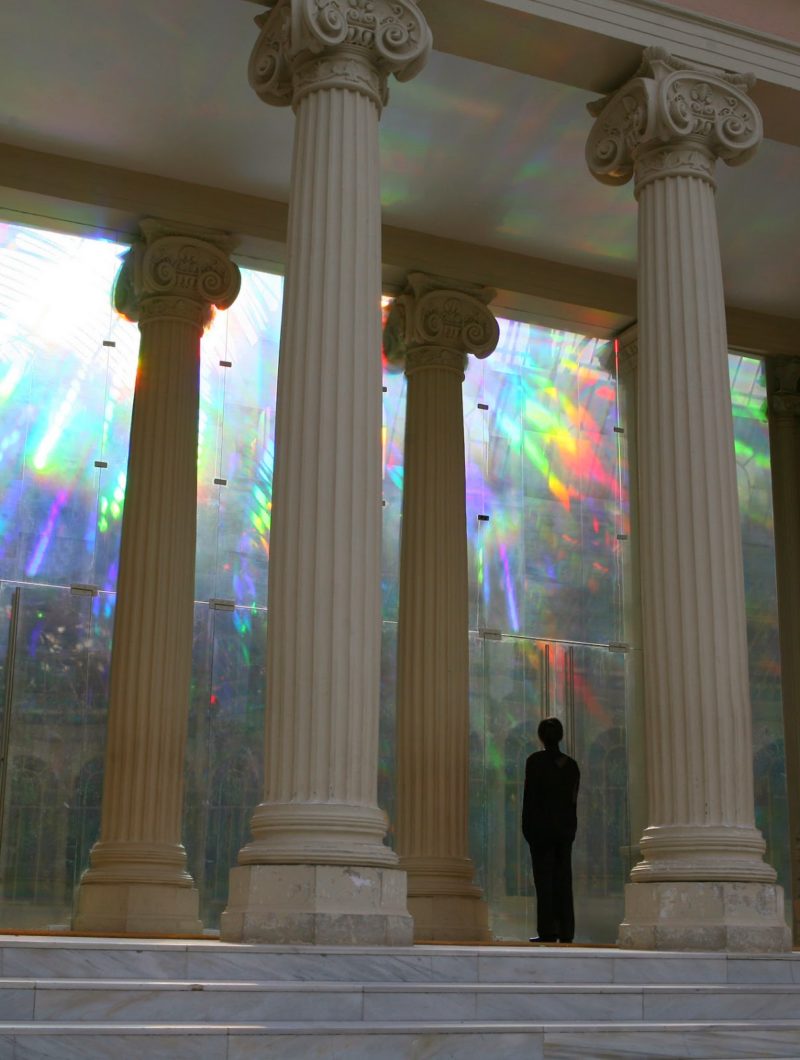 Rainbow installation at the Korean Pavilion, The 55th Venice Biennale, 2013
At the Korean Pavilion at Venice Biennale in 2013 Kimsooja worked as curator. She created space architecture on the work designed by Franco Mancuso and Seok Chul Kim, which became the focus of the exhibition. The focus of her work at the pavilion was to create a transcendental experience that brings about the relationship yin and yang to the person's life, relating to others and oneself and the 'bundle' or the Bottari Korean concept of 'breath.'
The interior of the pavilion was wrapped entirely with the translucent film, which diffracted the light and divided the built environment from nature. The film also showered the entire internal room in the entire light spectrum. Rainbows were reflected on the walls and the floor and changed locations depending on the position of the sun. Just as she did in Palacio de Cristal Madrid in 2006, she used 'Weaving Factory' and showed the sound of her inhaling and exhaling, filling the entire place with life.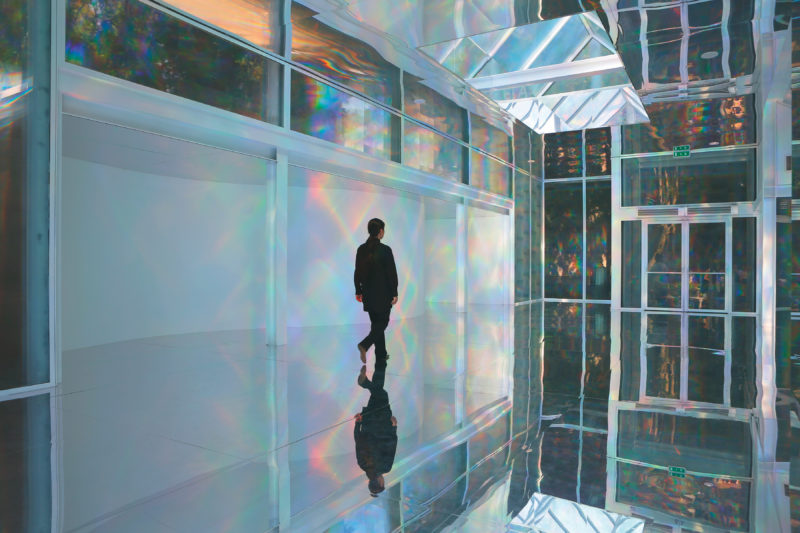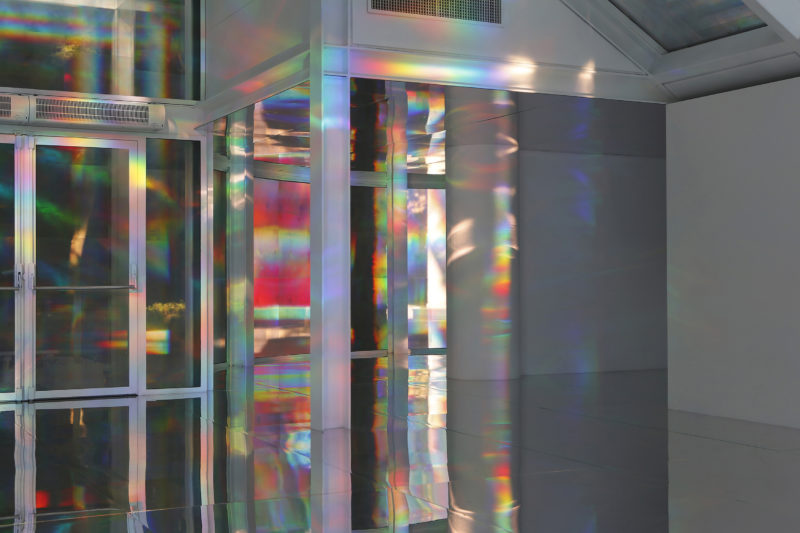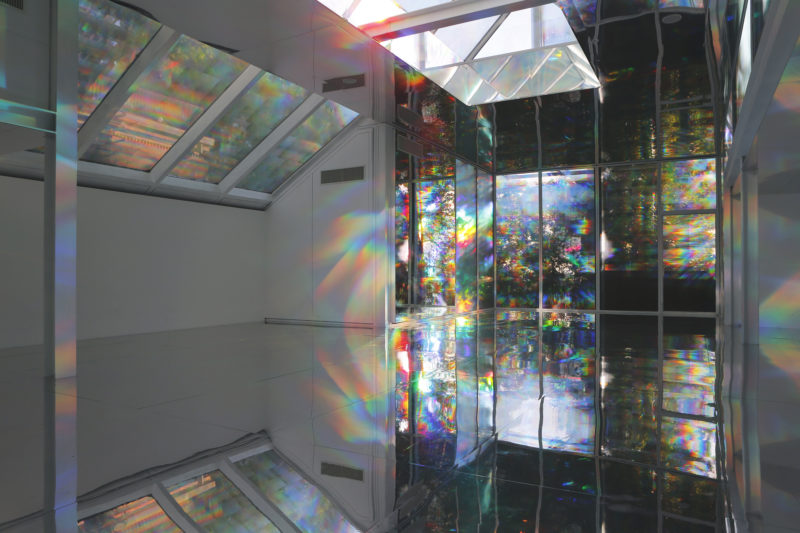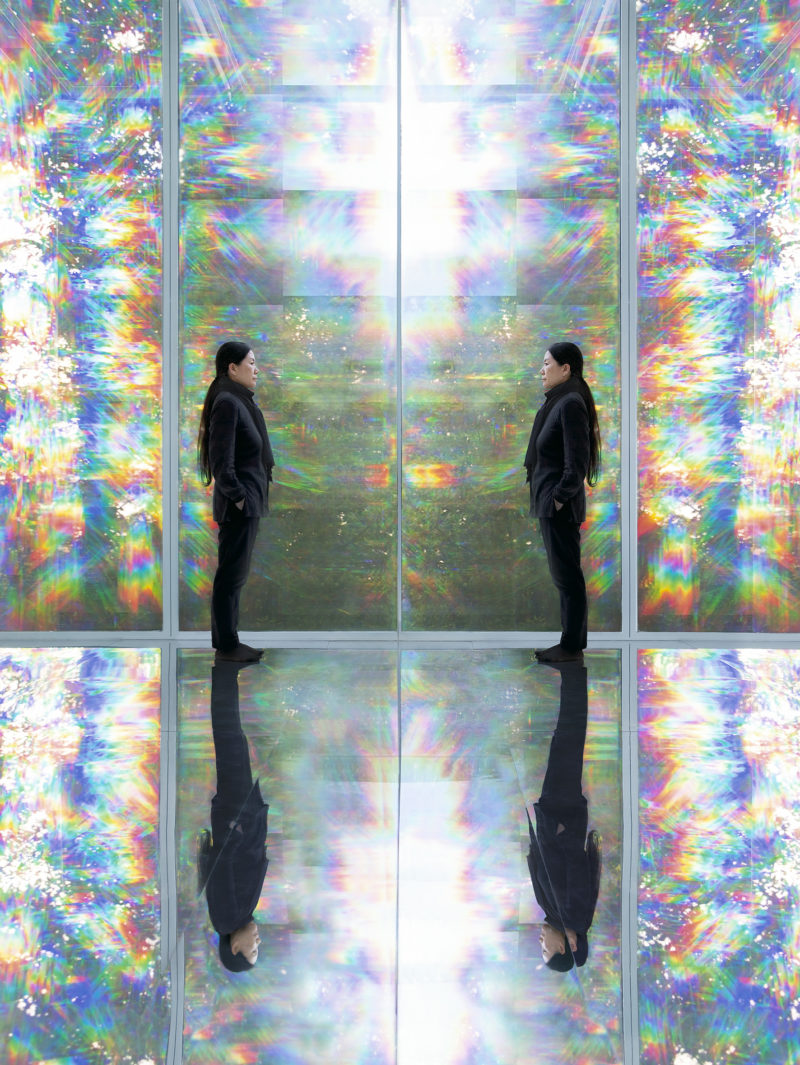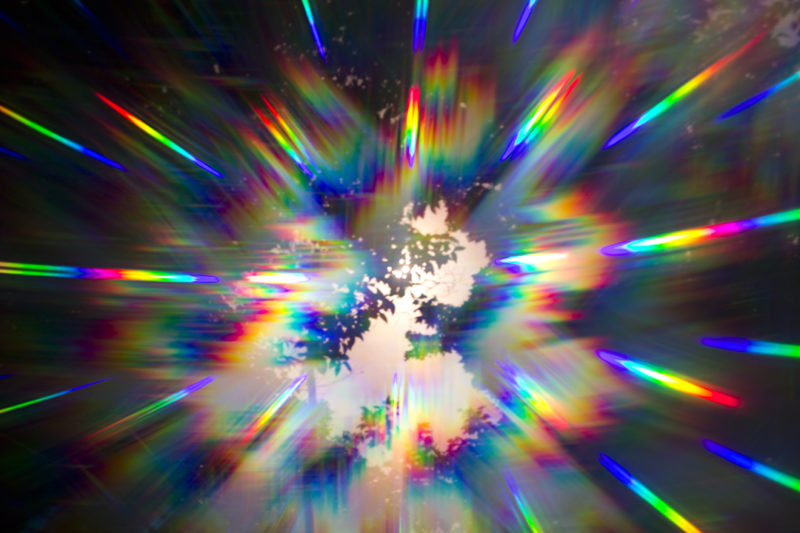 To breathe, Centre Pompidou-Metz, 2015-2016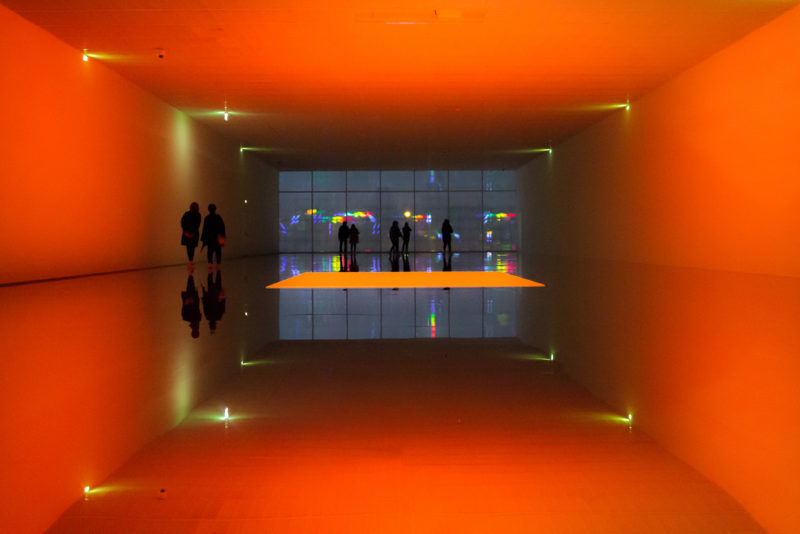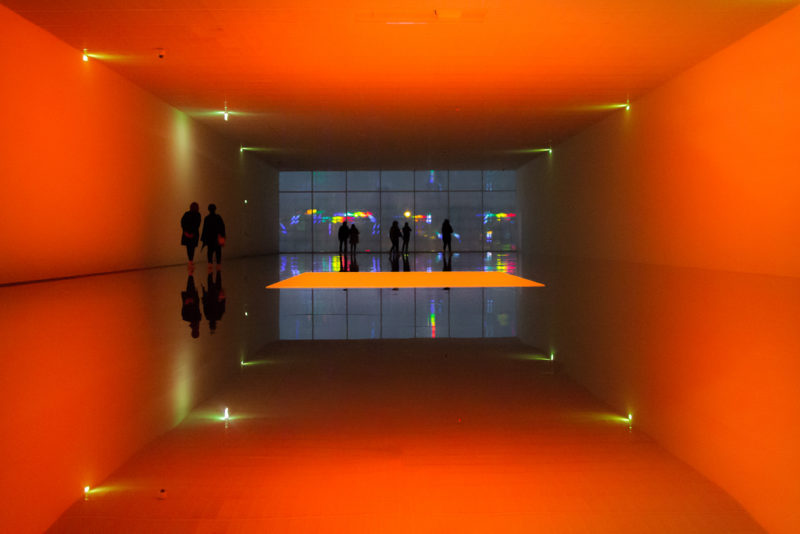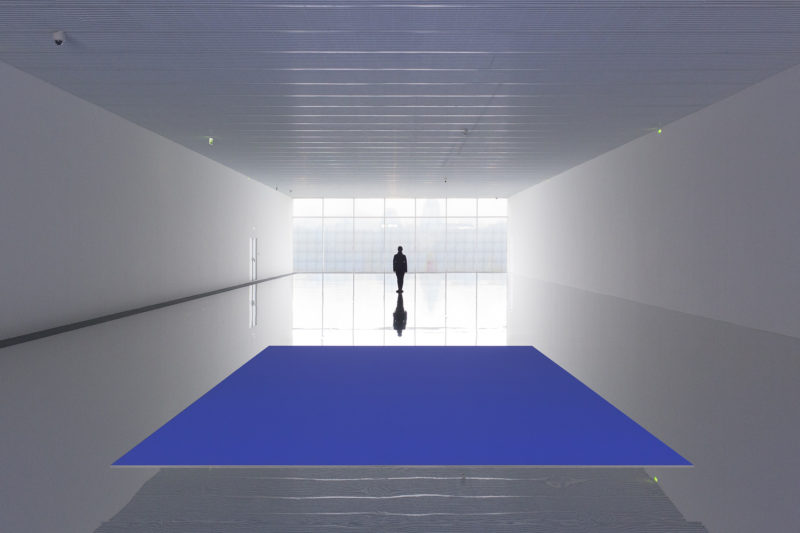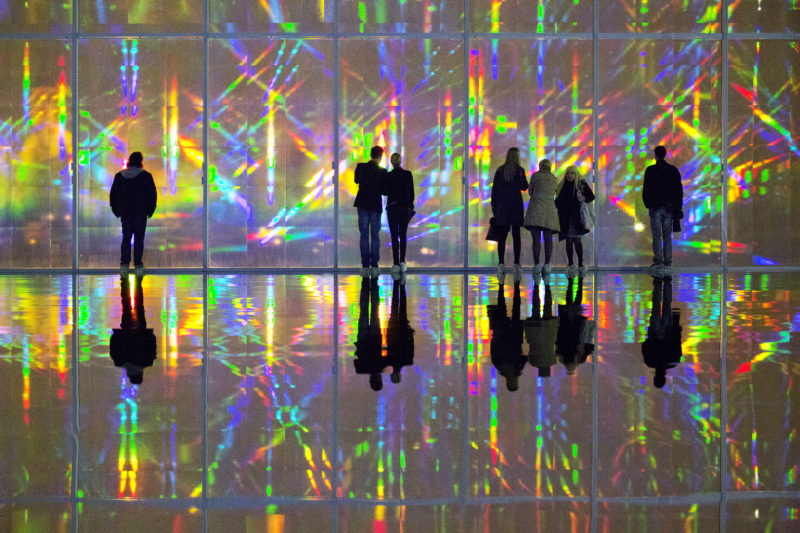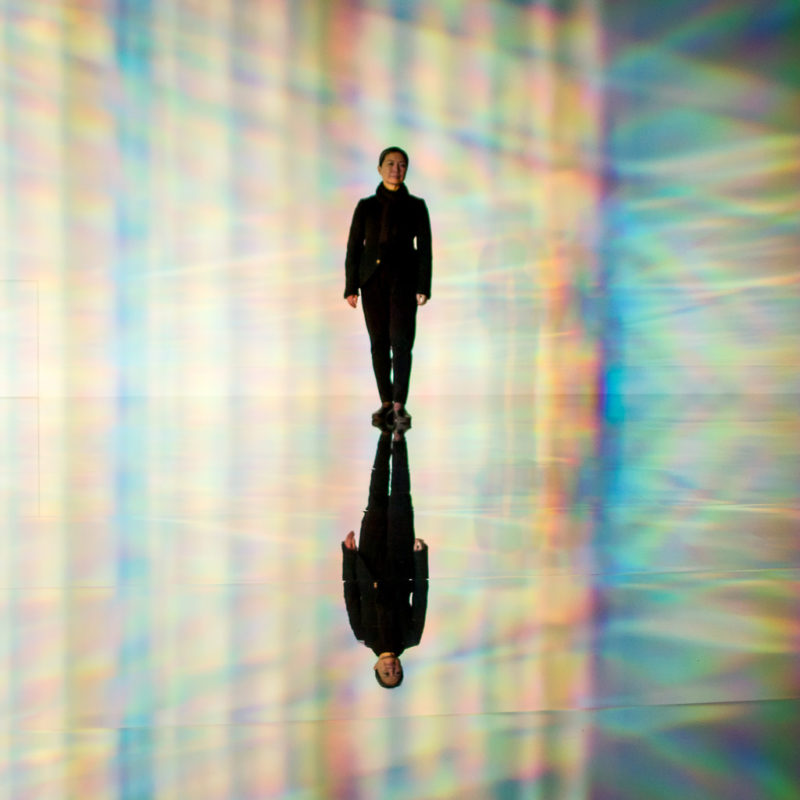 To breathe, Yorkshire Sculpture Park, 2019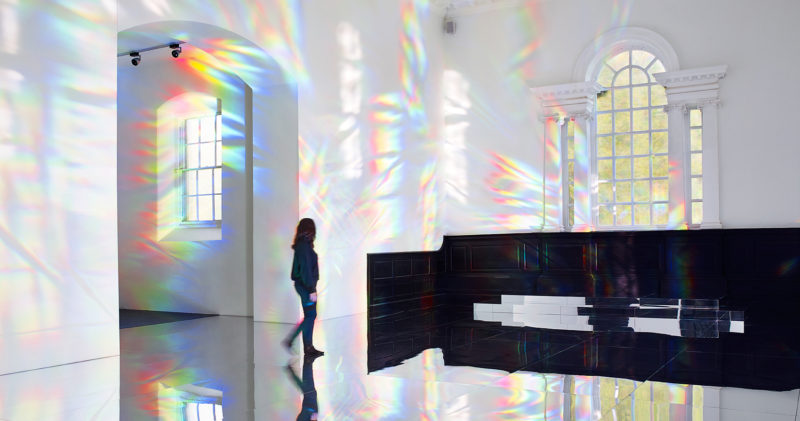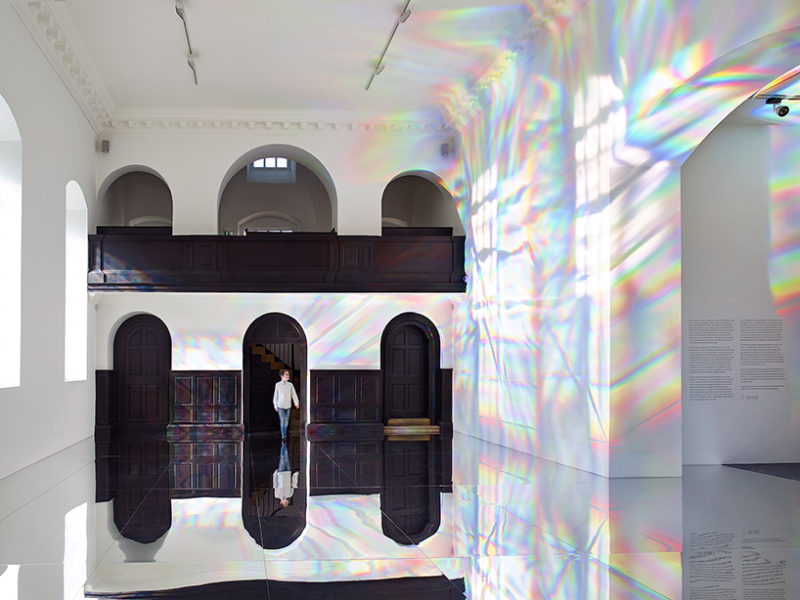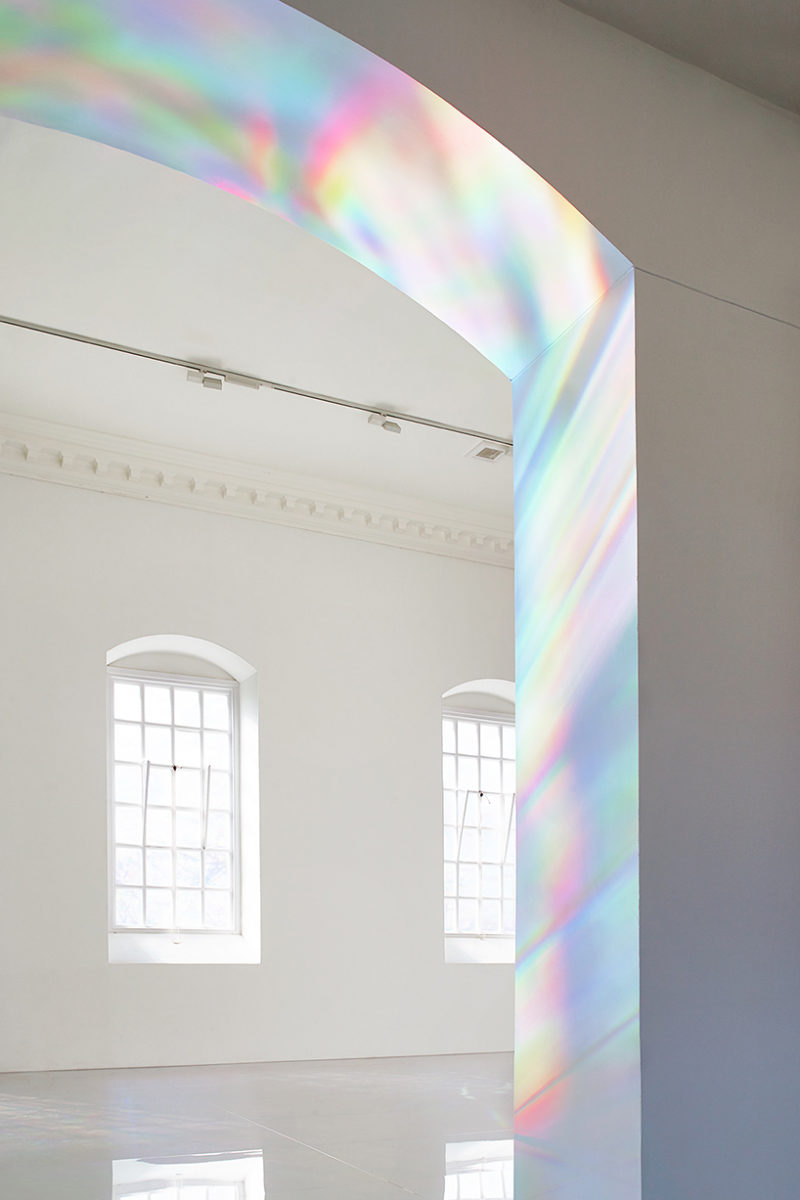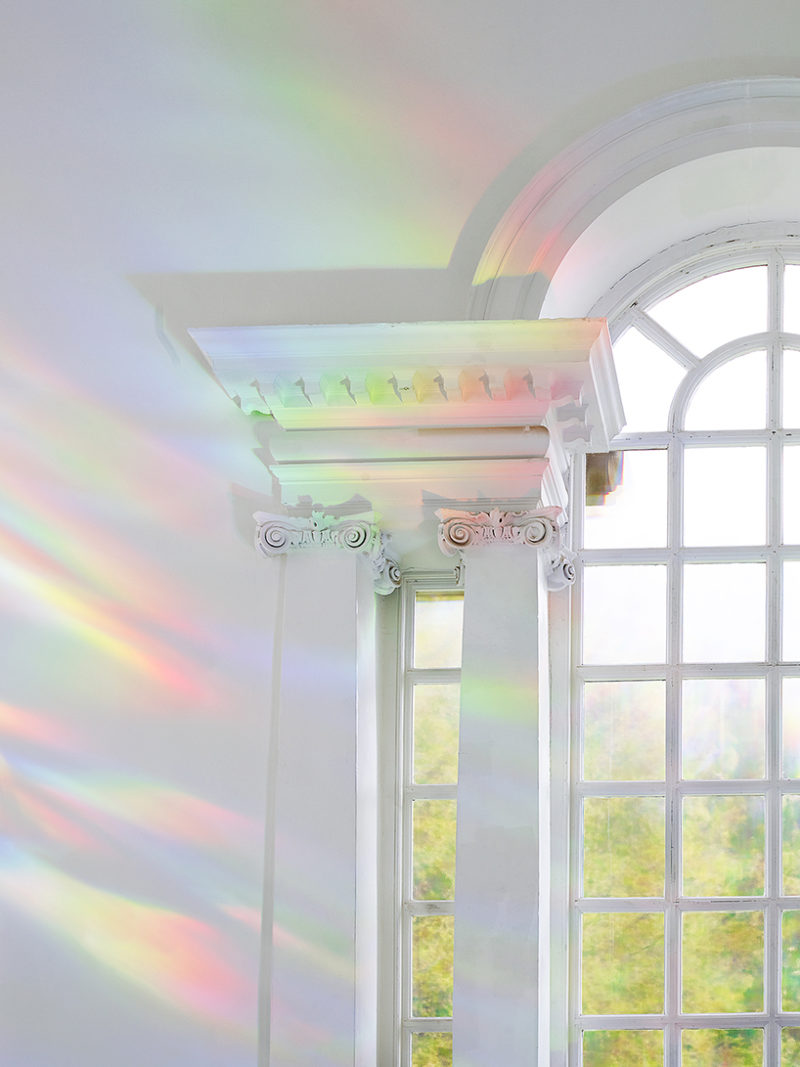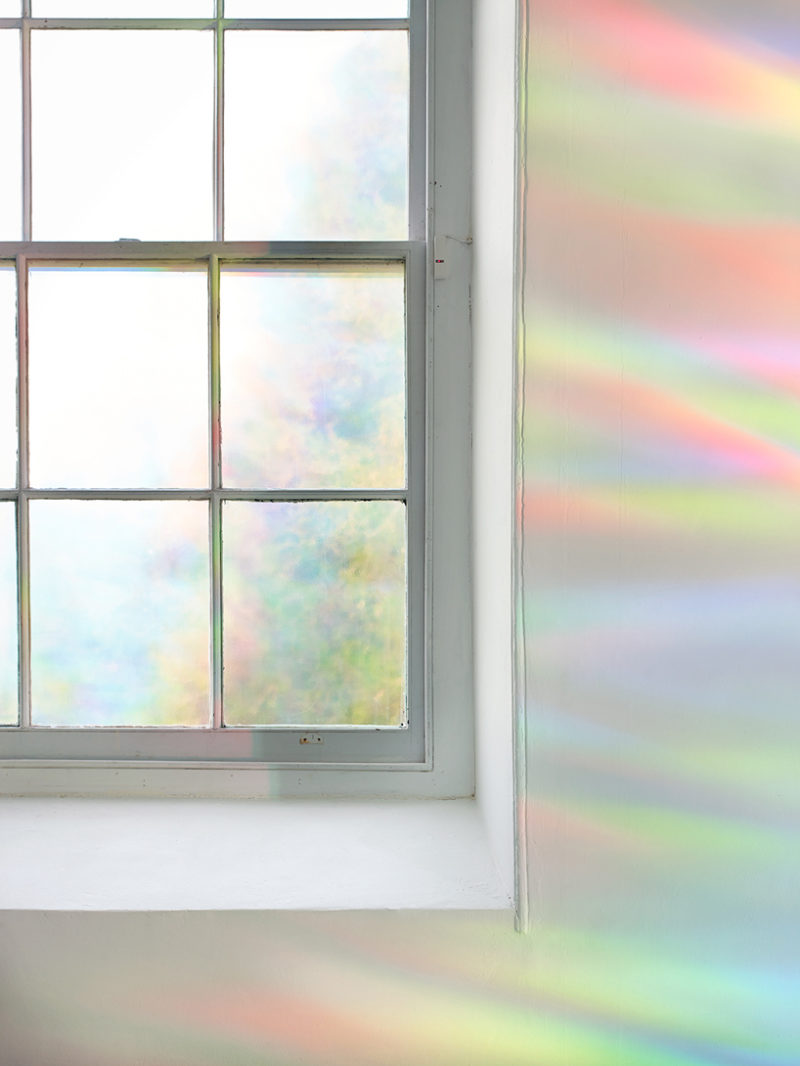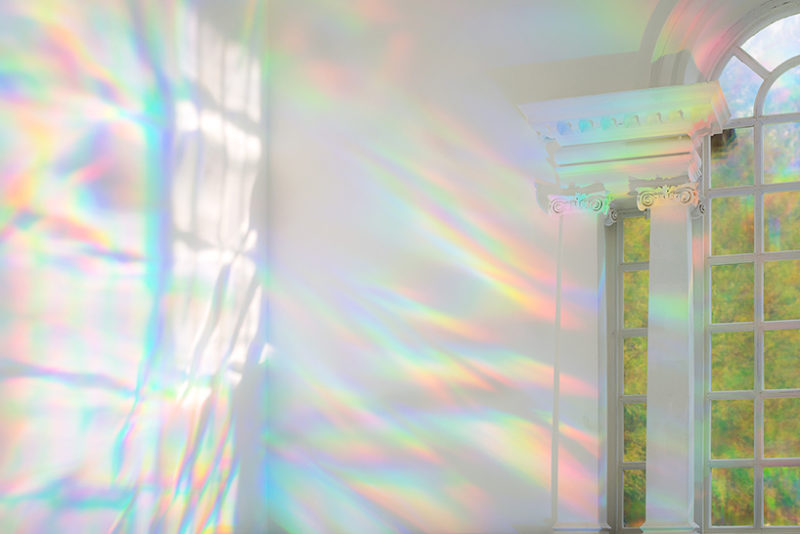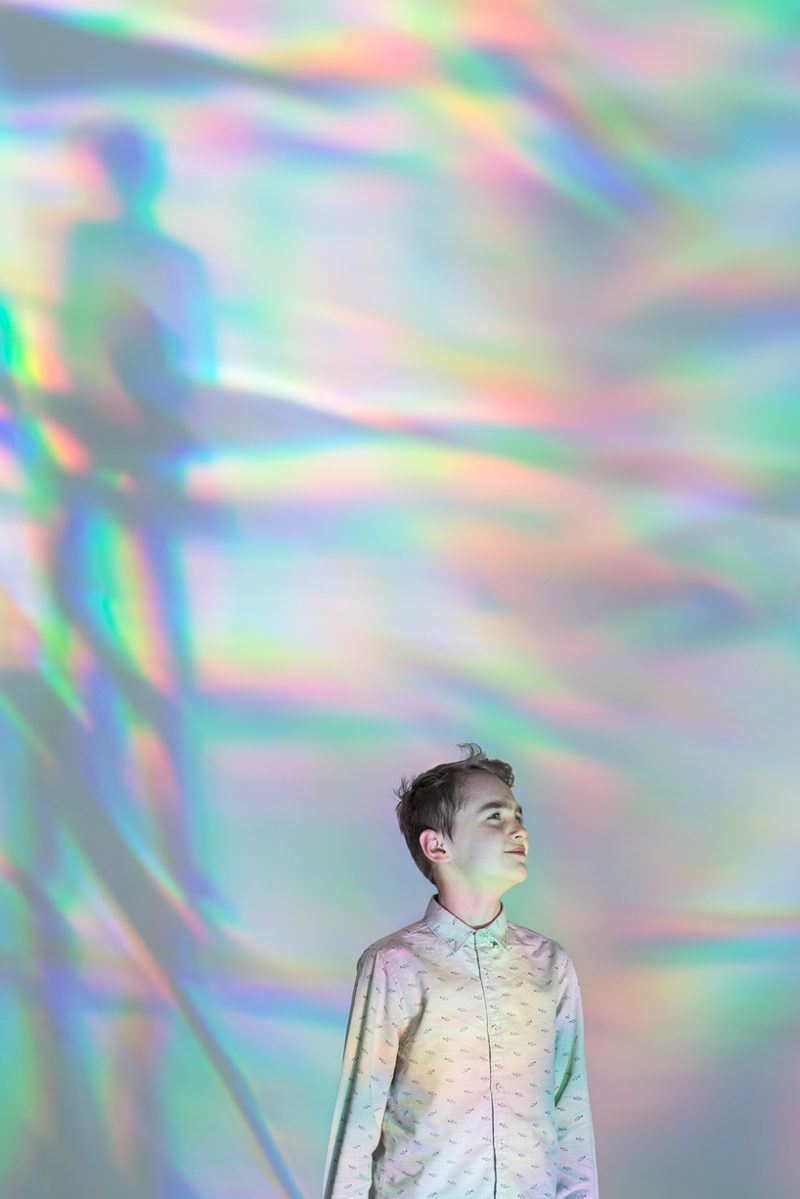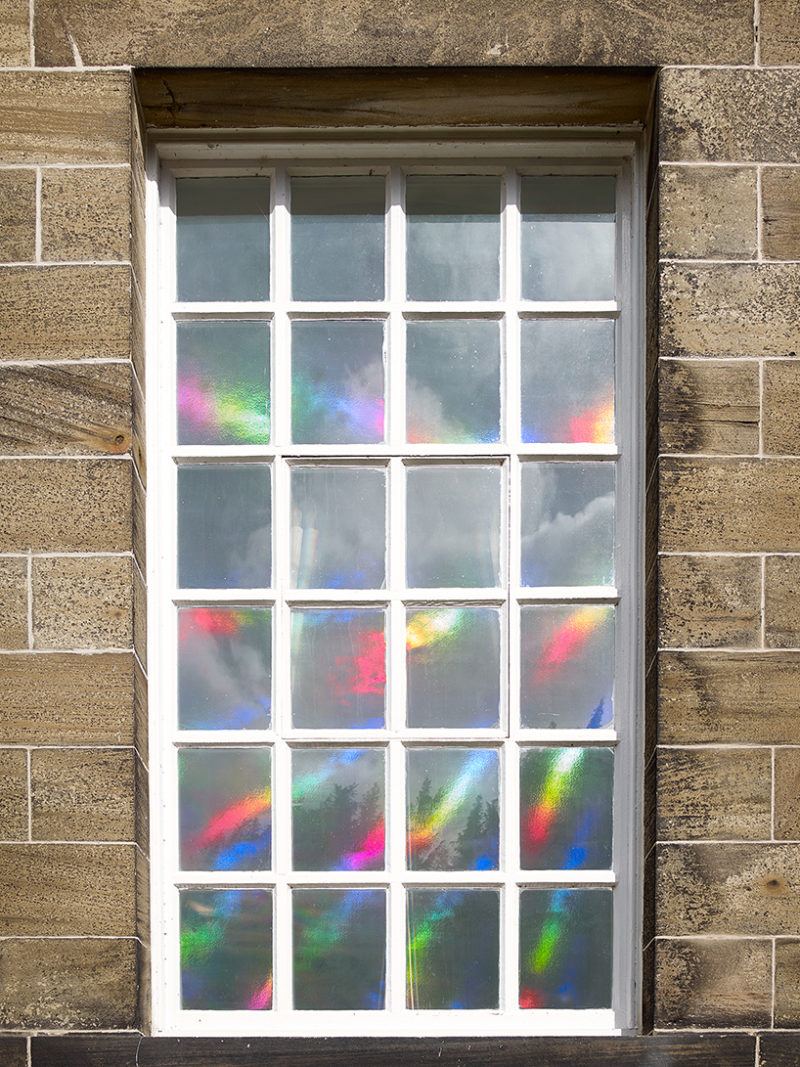 More
More by Kimsooja