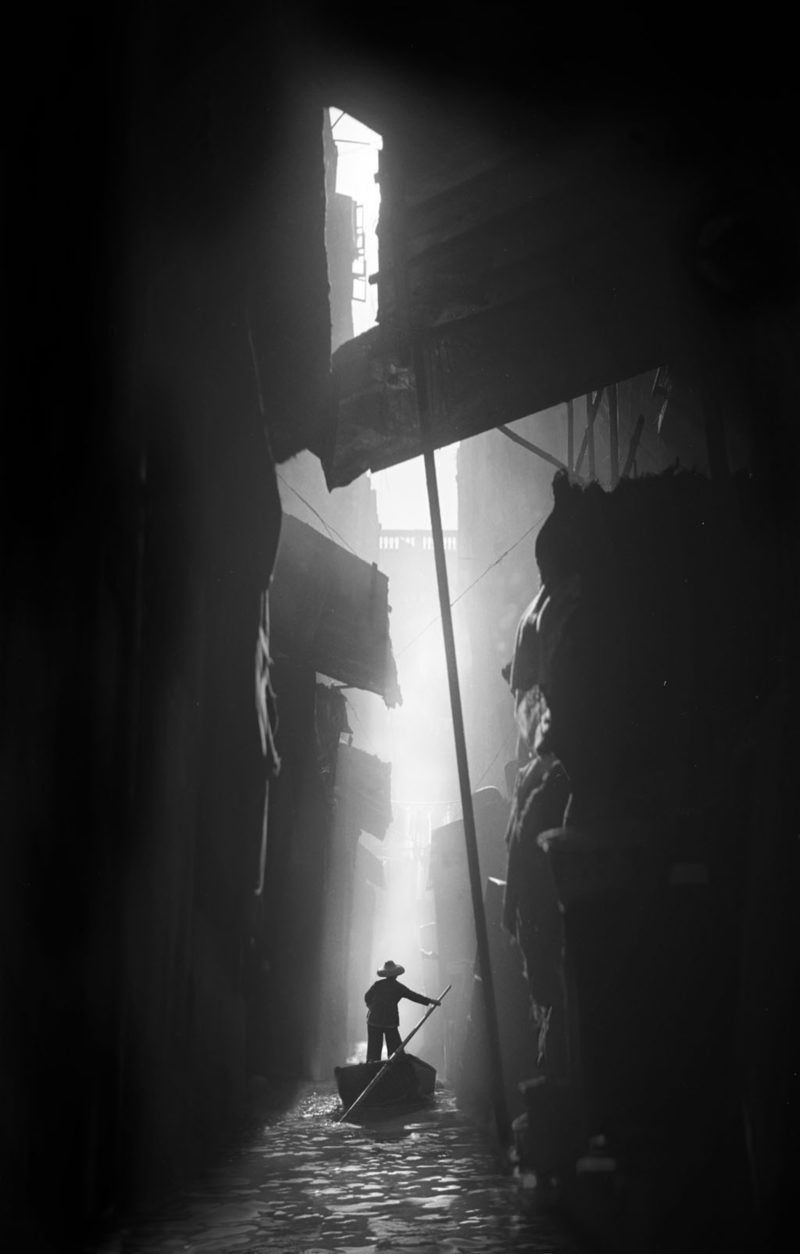 Fan Ho biography
Born in Shanghai in 1931 but moved to Hong Kong early in his life, Fan Ho was a renowned actor, film director, and photographer who has won numerous awards (280 awards, empirically speaking) for his work since 1956. In his teens, he began to photograph the drama of city life, ranging from the teeming markets to desolate alleyways.
A proud self-taught photographer, Fan Ho's images present a fascination with urban life, slums, dark alleys, streets, and markets, as well as street vendors and kids who were a few years his junior. As a result, Ho built a massive body of work documenting the city of Hong Kong before it became a global financial center we know today.
Content of his photography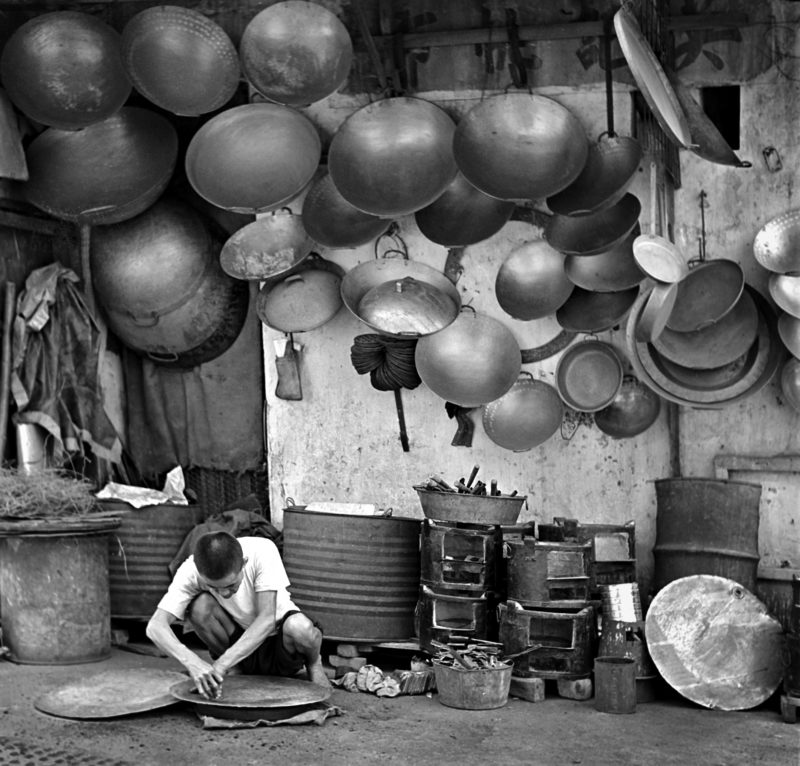 Most of the scenes captured by Ho show an ordinary city setting. People are strolling around railway lines (Lines and Form, 1959); the vibrant urban markets with vendors going about their businesses (The Market Parade, 1963 & Works – 1964); a group of young kids running in the alleyways (Children's Paradise); and narrow alleys and old shop signs (Lost in Center, 1951).
More tellingly is how Fan Ho captured the things dangling over narrow laneways and streets in most of the photographs.
Why is Fan Ho important?
Fan Ho holds a significant place in the art history of China. He was an award-winning Chinese photographer who won over 200 awards throughout his career.
He was one of those people whose work was based on talent more than it was based on experience or relevant education. His body of work is considered very strong, showing his fascination with candid street photography.
Ho believed that no form of art could truly capture the essence of any given moment more than a photograph. His portfolio contains photographs that depict slums, urban life, explored alleys, markets, streets, street vendors, children playing on streets, children, and similar content.
His work started gaining a lot of prominence in the 1950s and 1960s. Since the start of the 20th century, cities have been a readily available subject for photography. The medium played an important role in people understanding the city experience.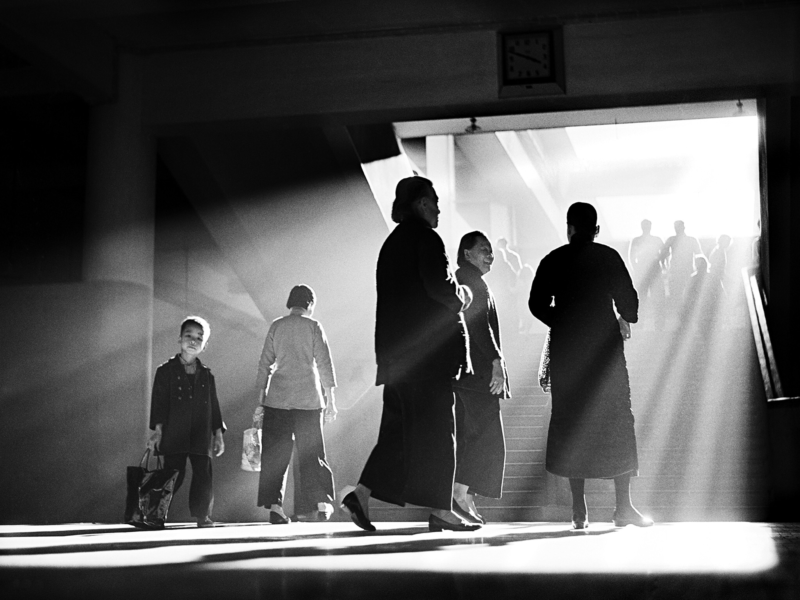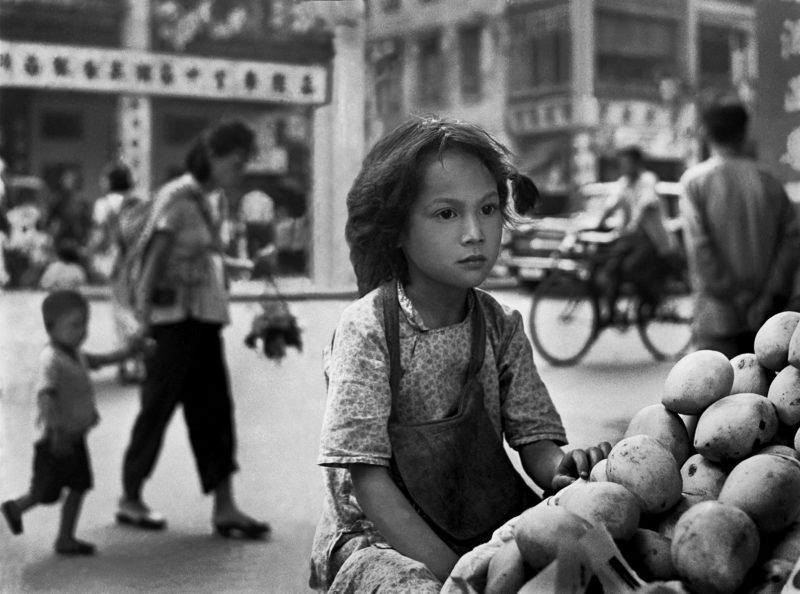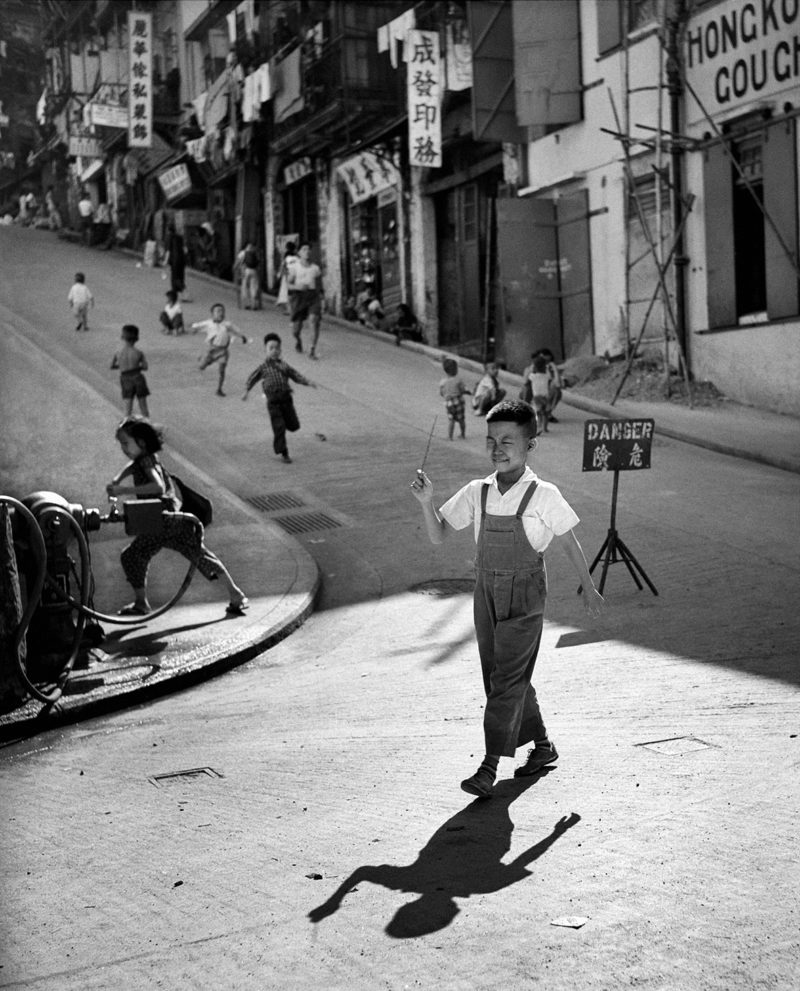 Accomplishments
Fan Ho was invited to more than ten universities in Hong Kong and Taiwan in a visiting professor role, including teaching photography and art. He has published five books, including one featuring all of his award-winning motifs housed at the Museum of Modern Art in San Francisco. His most recent book is titled The Living Theater, published by MB Editions.
He was also known for winning the "Best Film Award" at the Banbury International Film Festival in England. Three of his films were chosen "official selection" for the International Film Festivals of Cannes, San Francisco, and Berlin. In contrast, another five of his films were nominated for Hong Kong Oscar Film Award and as "judge" of the Taiwan Golden Horse Film Festival.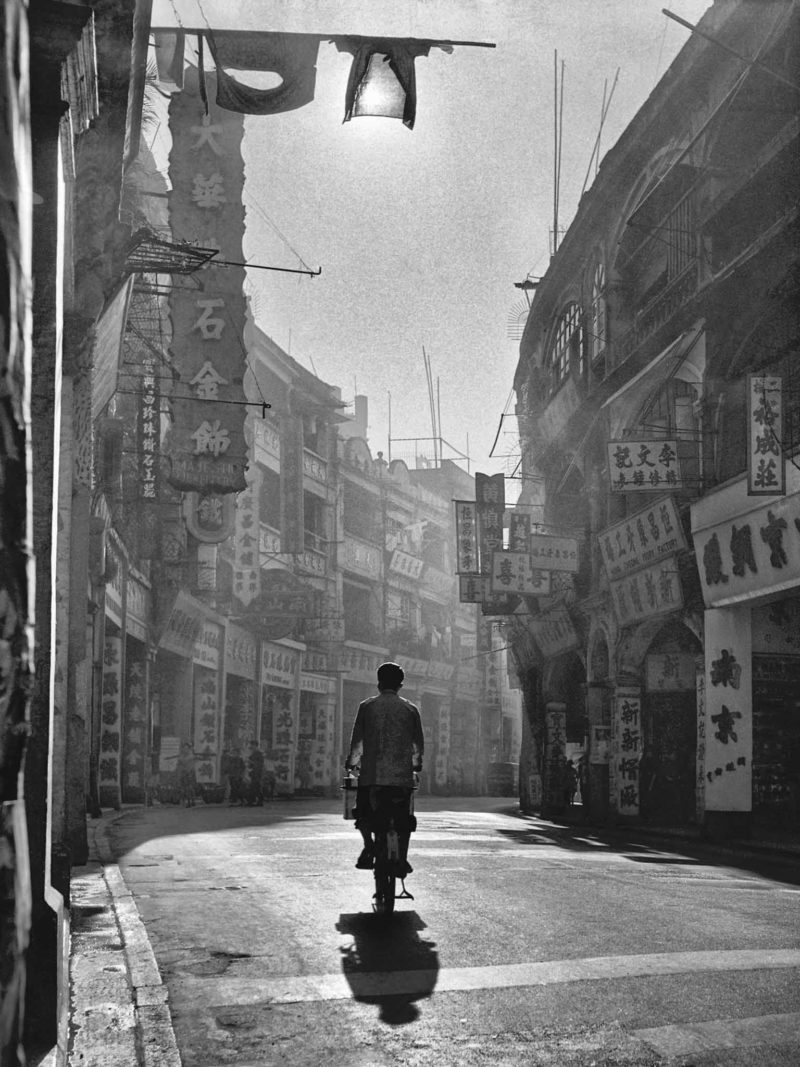 Context
Hong Kong in the 1950s & 1960s
In the 1950s and 1960s, about 1.5 million Chinese moved to Hong Kong, which was still under British rule. The economy of Hong Kong was mainly agriculture. The city was not the global financial center that we know today. The Korean War was also raging and had hindered China's export business, which hurt the economy of Hong Kong.
Yet, Ho managed to capture an empty city, focusing dominantly on singular subjects. It was then the turning point of the city-state, right before its economic boom and the artist was able to capture all this chaos before Hong Kong changed into a major metropolis.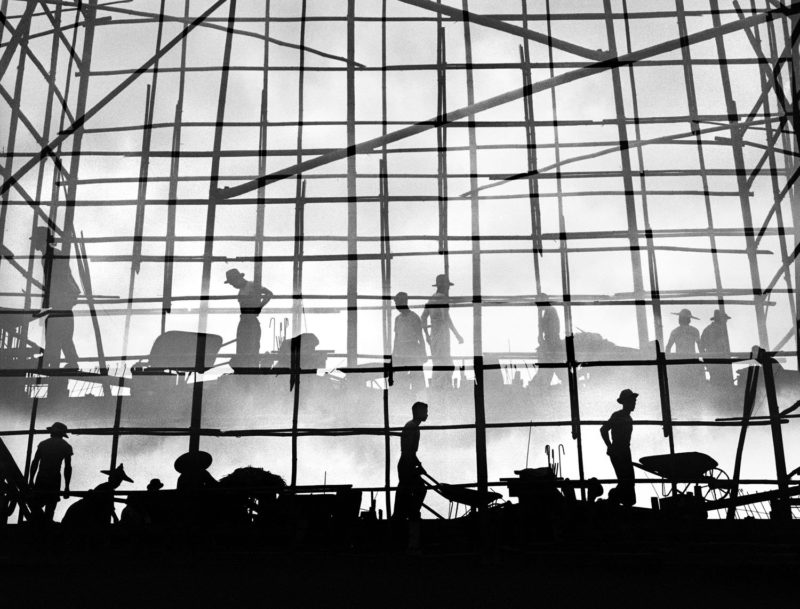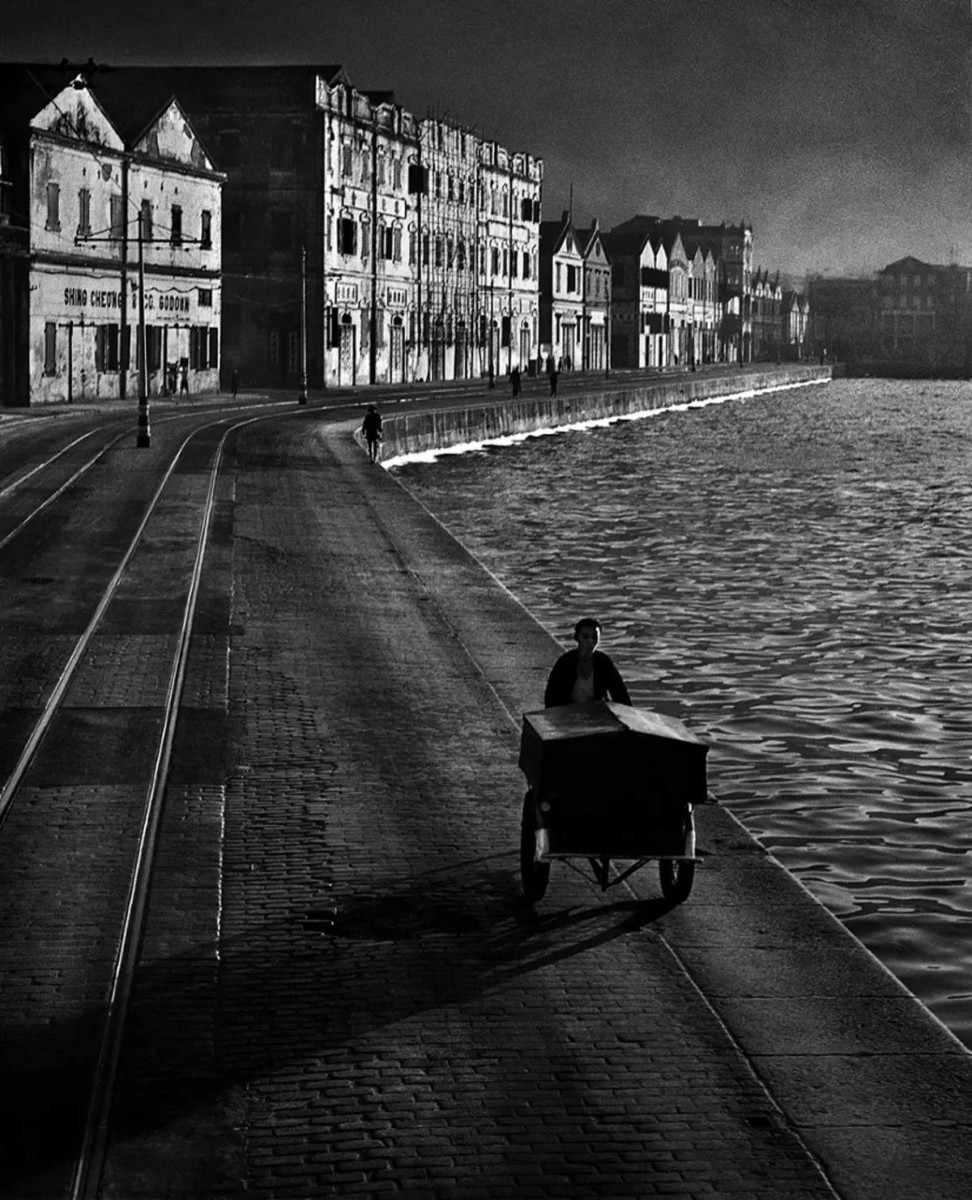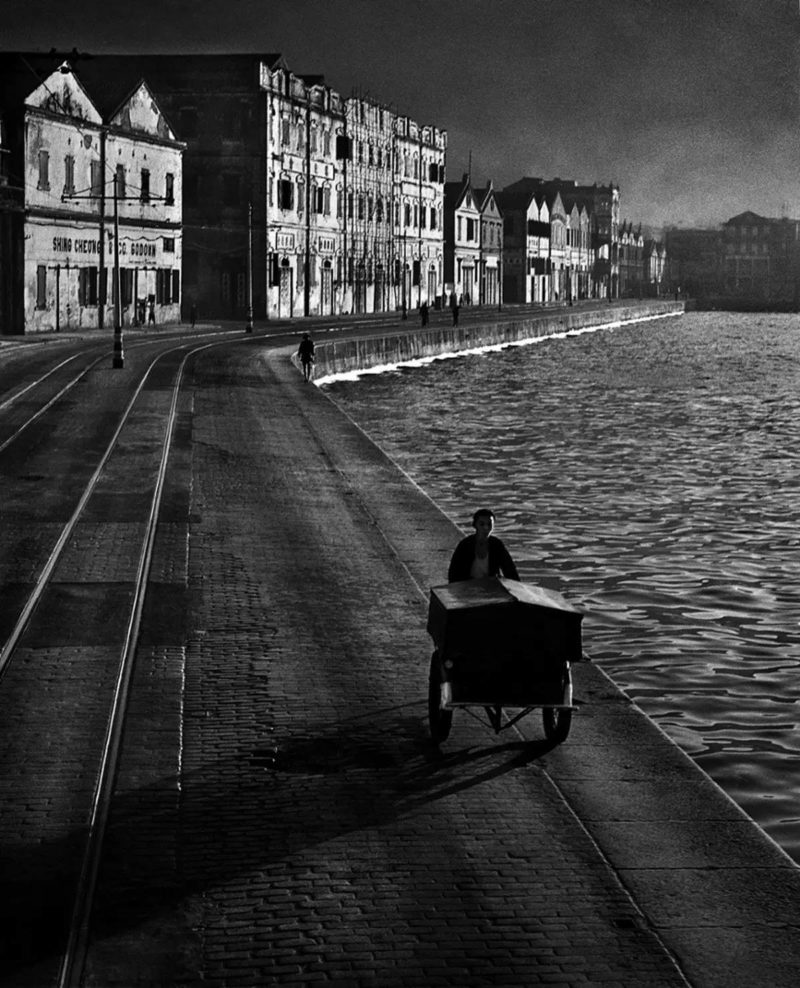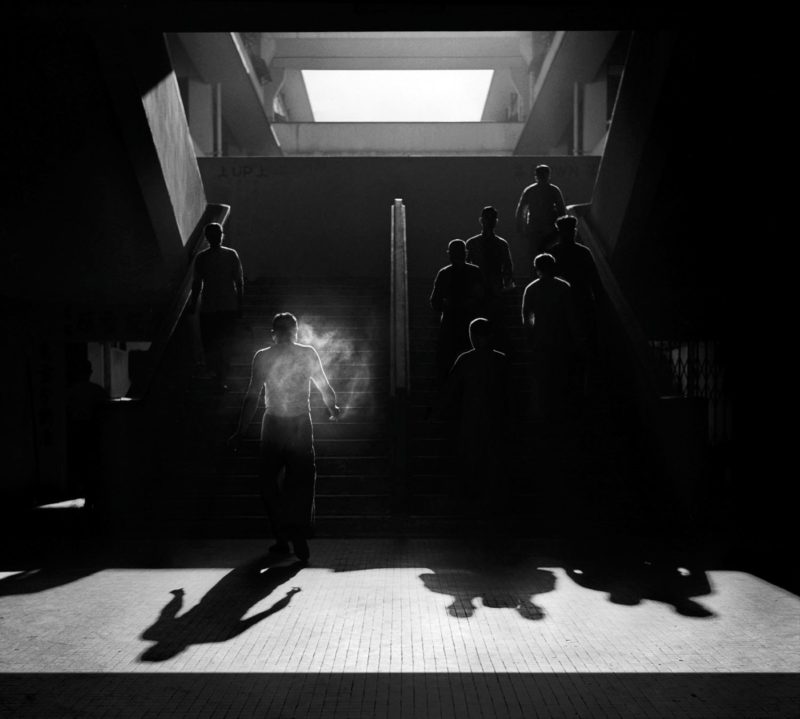 Street photography
Photojournalism and documentary were two of the most powerful photography fields at the turn of the twentieth century. But there is one kind in particular that had an intimate connection with the two genres, though it is difficult to label it: Street photography.
Clive Scott explains street photography this way:
(…) certainly puts us in a toxemic quandary, not only because it stands as the crossroads between the tourist snap, the documentary photography, the photojournalism of the 'the news in brief' but also because it asked to be treated as much as vernacular photography as a high art one.
This type of photojournalism combines several practices and genres. Still, in its simplest form, it is all about capturing the moment and chance interactions of day-to-day human activities within the urban setting. Street photography tries to explain "something crucial about the nature of the medium as a whole, about what is unique to the images that it produces."
The locations of street photography are any public spaces such as parks, cafes, bars, streets, and so on. For one to study street photography, one must focus on its principal style and subject matter.
Photography started being a tool for visual language and a universal means of democratic communication in the early twentieth century. But slowly, the genre began shifting its focus towards the day-to-day social interactions of the people.
In the early 1900s, the world saw an incredible outpouring of work created on the street, thanks to the development of avant-gardism and the birth of tabloid newspapers and department stores. Two photographers are credited for refining street photography and the concept of "decisive moment" – Henri Cartier and Will Ronis. French populism and humanism played a key role in sustaining the interest in the appearance of people in their everyday lives.
The post-war era is considered the golden age, in some ways, in the history of street photography as it moved away from French humanism to a more 'hard-boiled' style, as seen in Fan Ho's photos.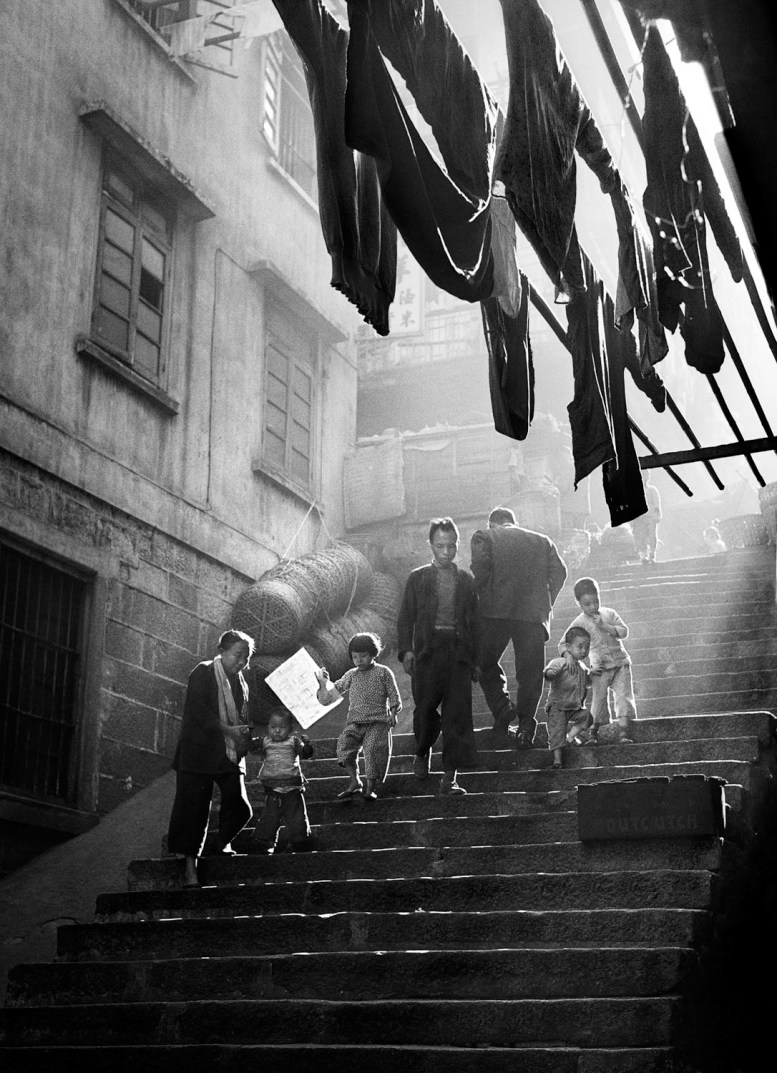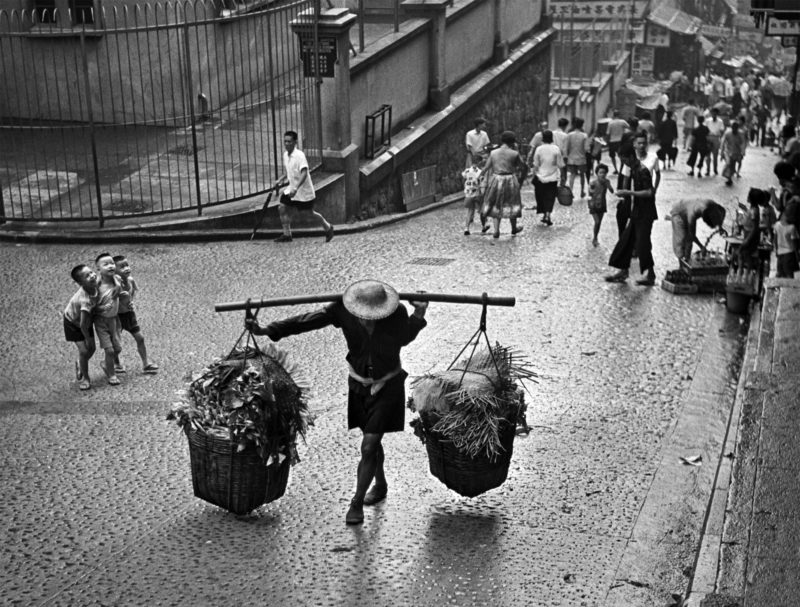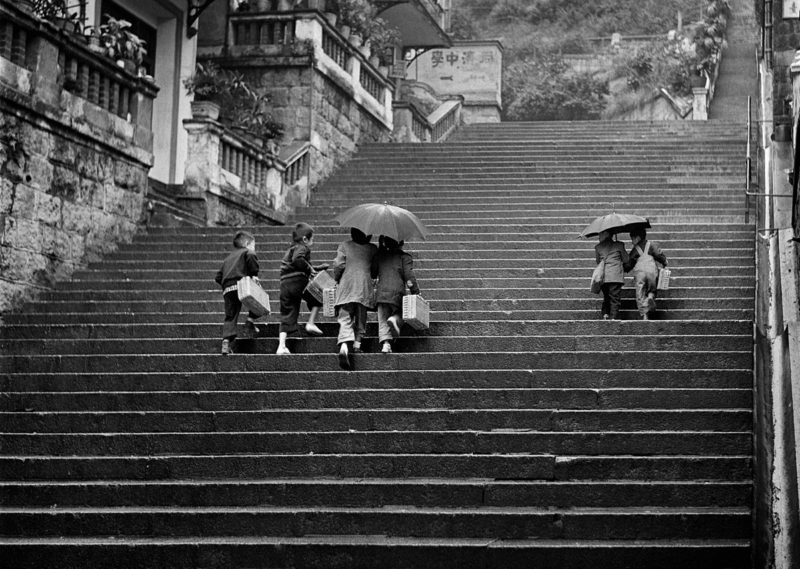 Style & technique
Fan Ho's photography style
He always took photos that had a story behind them. The photos reveal a lot of Hong Kong's urban life in the mid 20th century. Fan Ho believed that black and white photographs let him express himself in a better way. According to him, it offers some sort of distance from real life.
Unlike Cartier-Bresson, his major source of inspiration, Fan Hon was a street photographer who liked cropping and darkroom skills. He did not only see himself as a "pure photographer", mainly because of his experience in film and movie making, which also involves editing.
You can find a rhythm in his photography, which can be traced back to when he was a kid and would use his parent's tub to develop his photographs.
While there are plenty of elements to learn from Fan Ho's photographs, including the use of lines, geometric shapes, and "decisive moment", his use of scale when framing his subjects is also as impressive. He always took photos from a certain distance where he wasn't too close or too far away from his photograph target.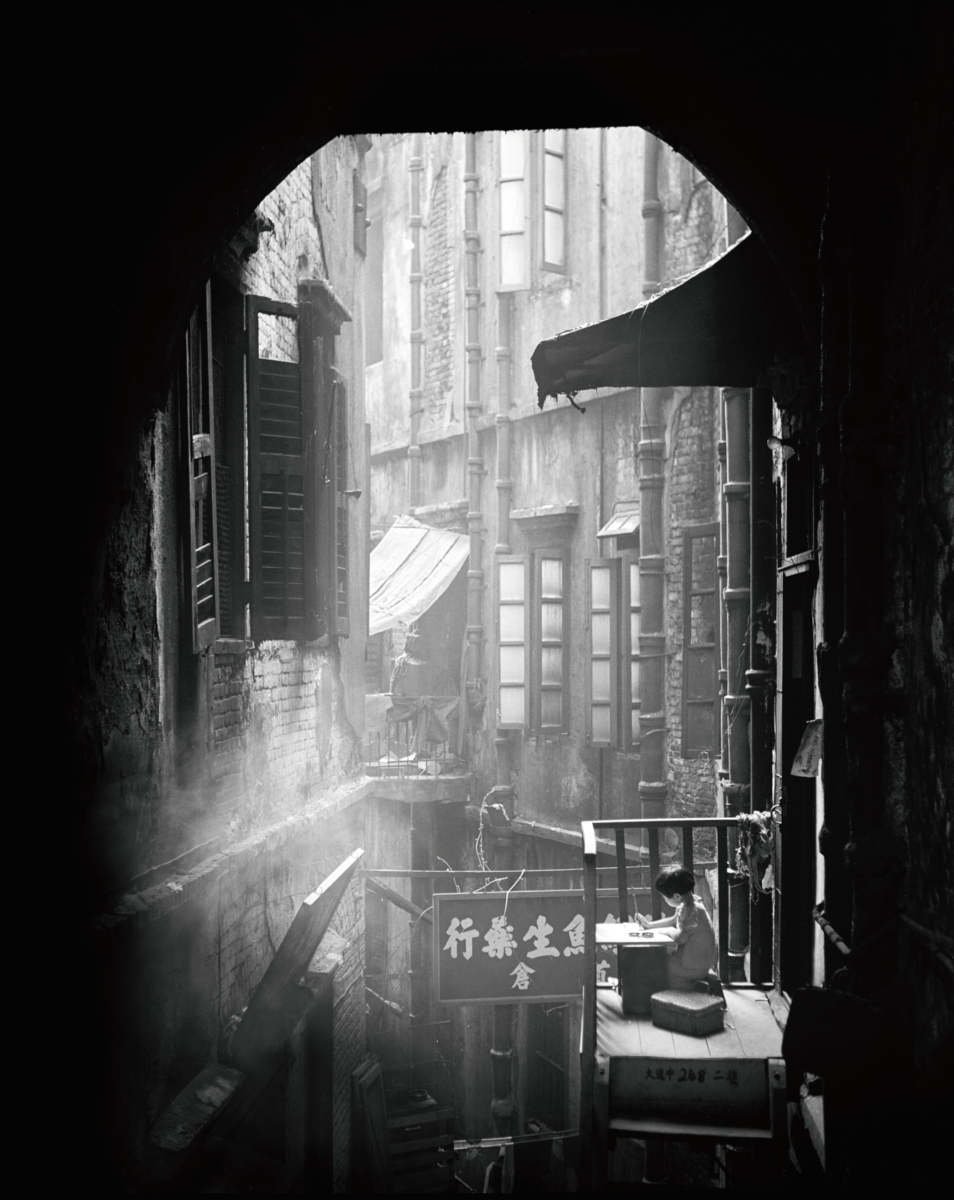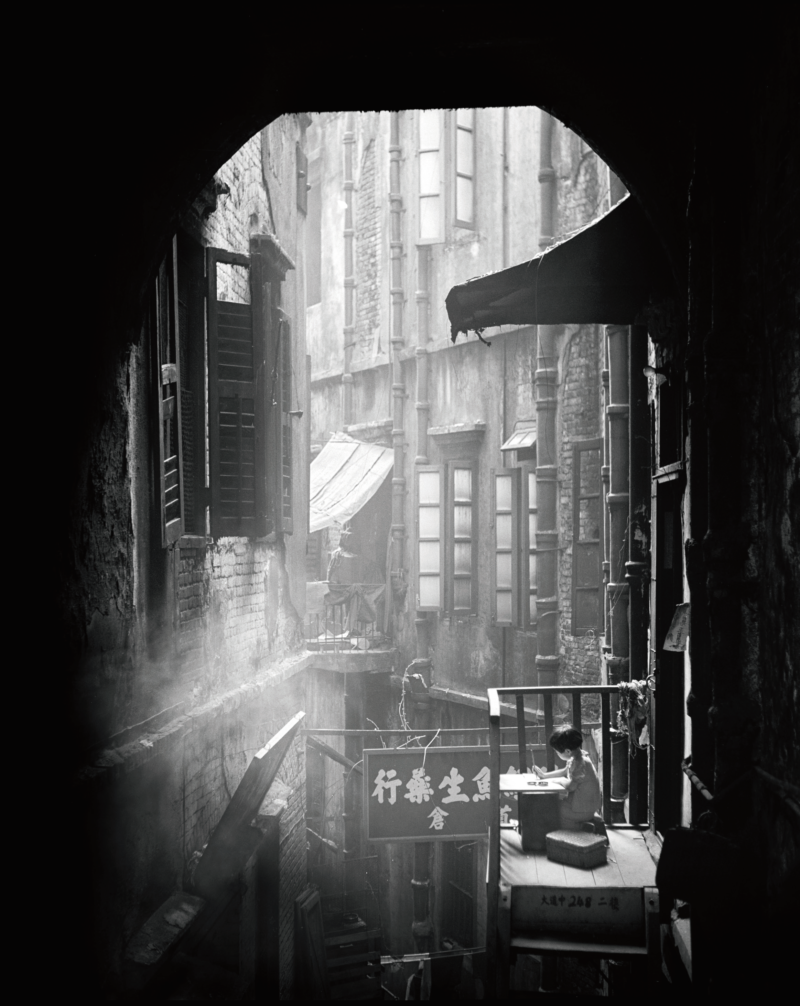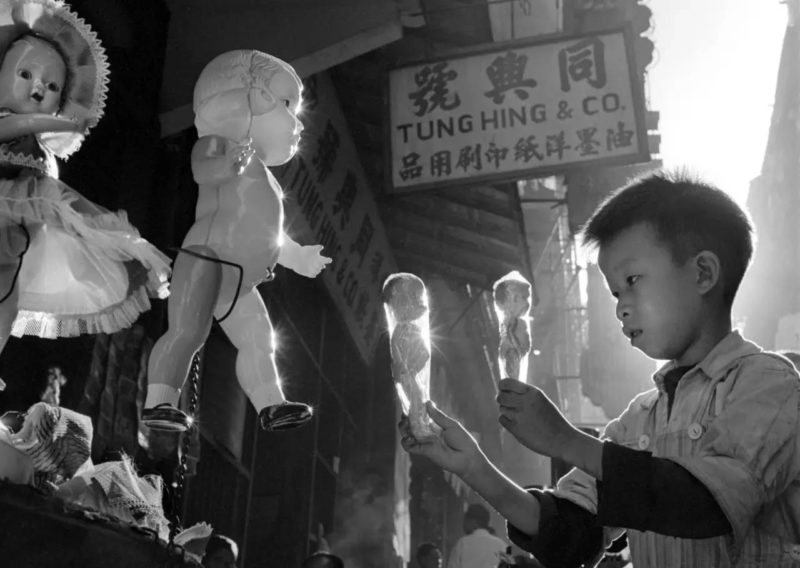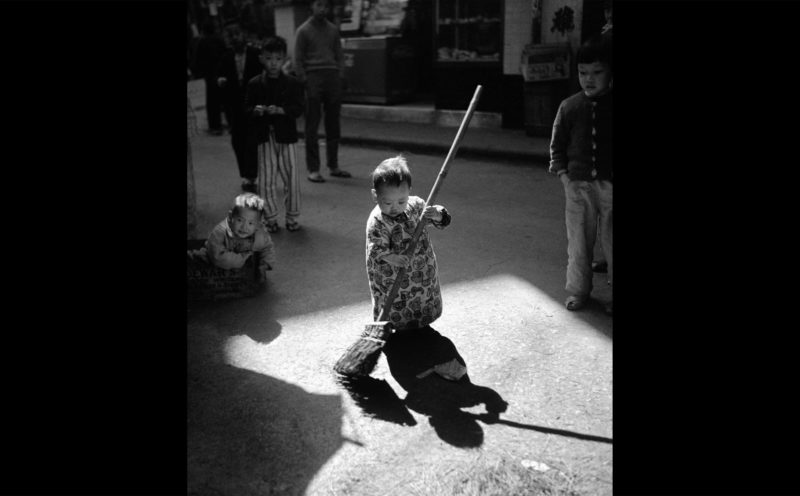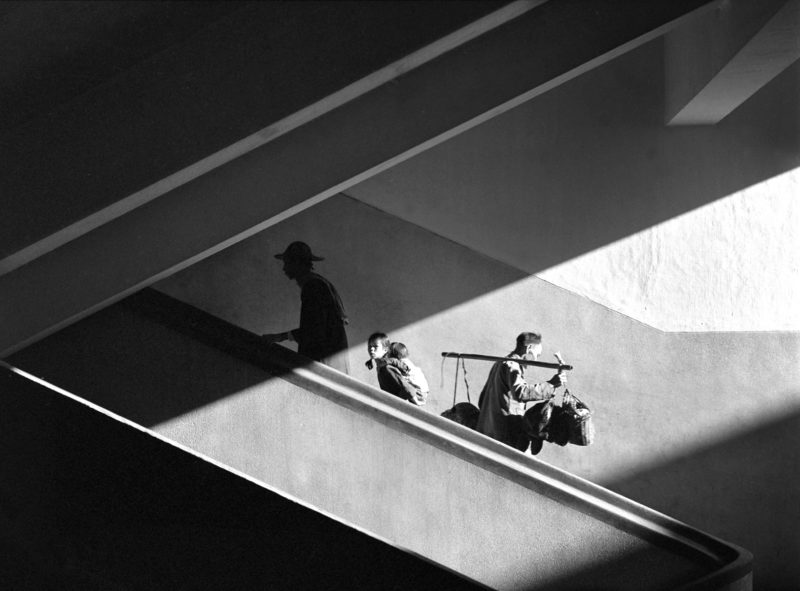 Chasing the decisive moment
Fan Ho was usually waiting for the decisive moment. The decisive moment represents the split second when the observant photographer sees a geometrically balanced scene and clicks the shutter. The decisive moment could be achieved through a quick series of shots or the culmination of a long spell of waiting for the right moment. Skilled photographers also accomplished it by combining both timing and balance.
According to Cartier-Bresson:
Photography is the simultaneous recognition, in a fraction of a second, of the significance of an event as well as a precise organization of forms that give that event its proper expression.
Fan Ho was known for always finding great timing because he would take his pictures first thing in the morning or very late in the evening. This is usually when the sun is extremely low on the horizon that it creates long shadows of objects.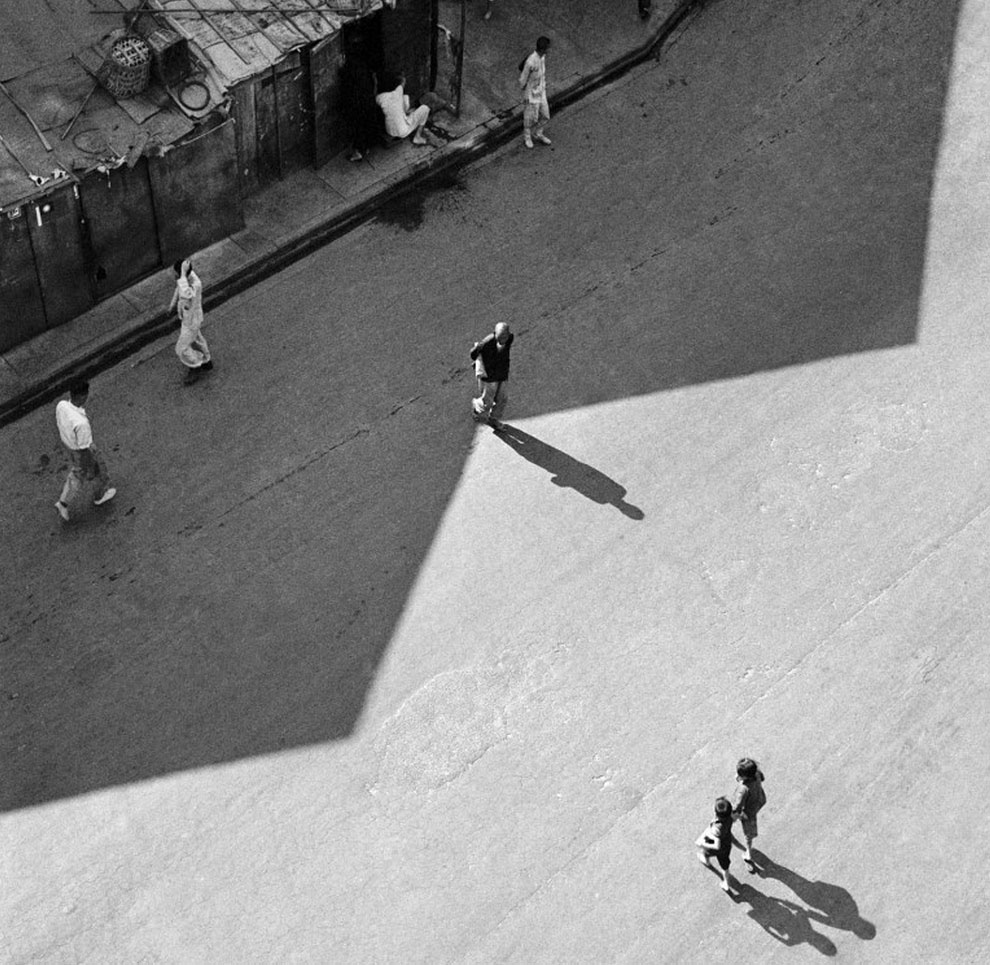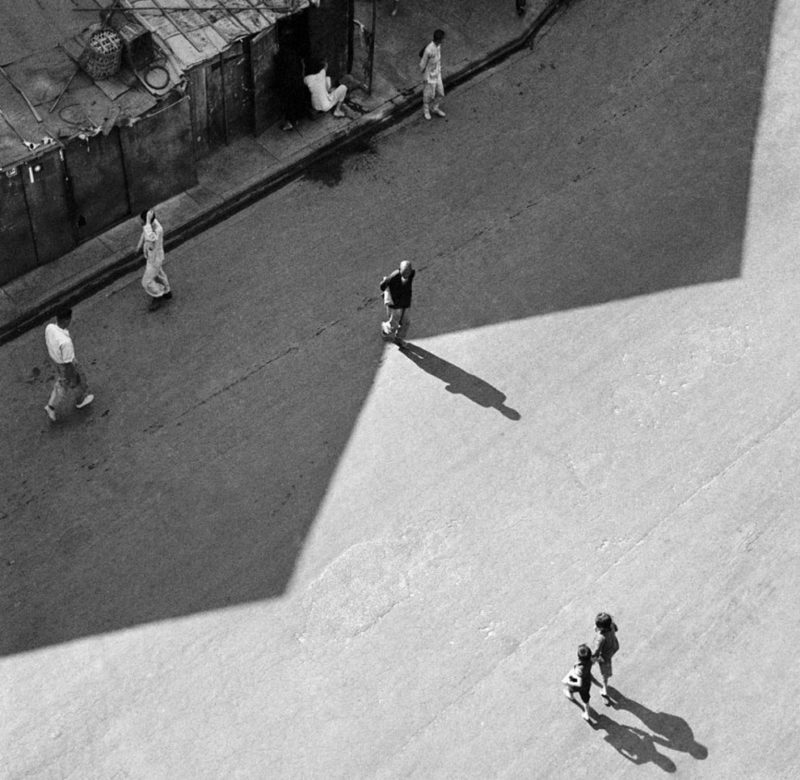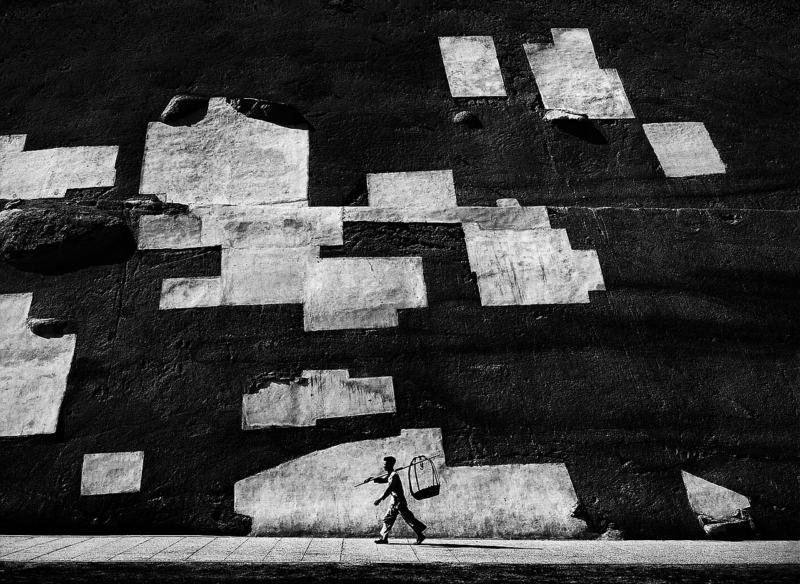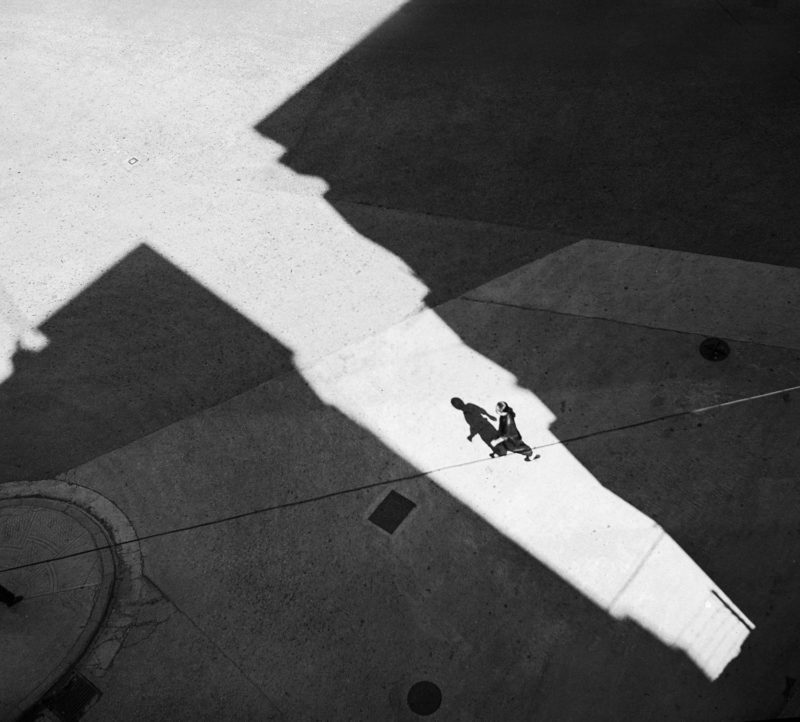 Photo editing
The artist also had a knack for editing his photographs. He took advantage of his darkroom skills to boost the appearance of his images. Ho also enlisted traditional Asian painting techniques called Shanshui (landscape painting), nudes, and abstracts. While purists may call this cheating, Fan Ho distanced himself from "pure photography".
For example, in Approaching Shadow, the artist added the shadow in the darkroom. Therefore, his photographs are not a true representation of the actual reality but rather the appearance of his own artistic imagination. In Fan Ho's defense, the artist's vision is supposed to be presented to the audience; therefore, whatever Approaching Shadow communicates is his art and point of view.
Approaching Shadow (1954)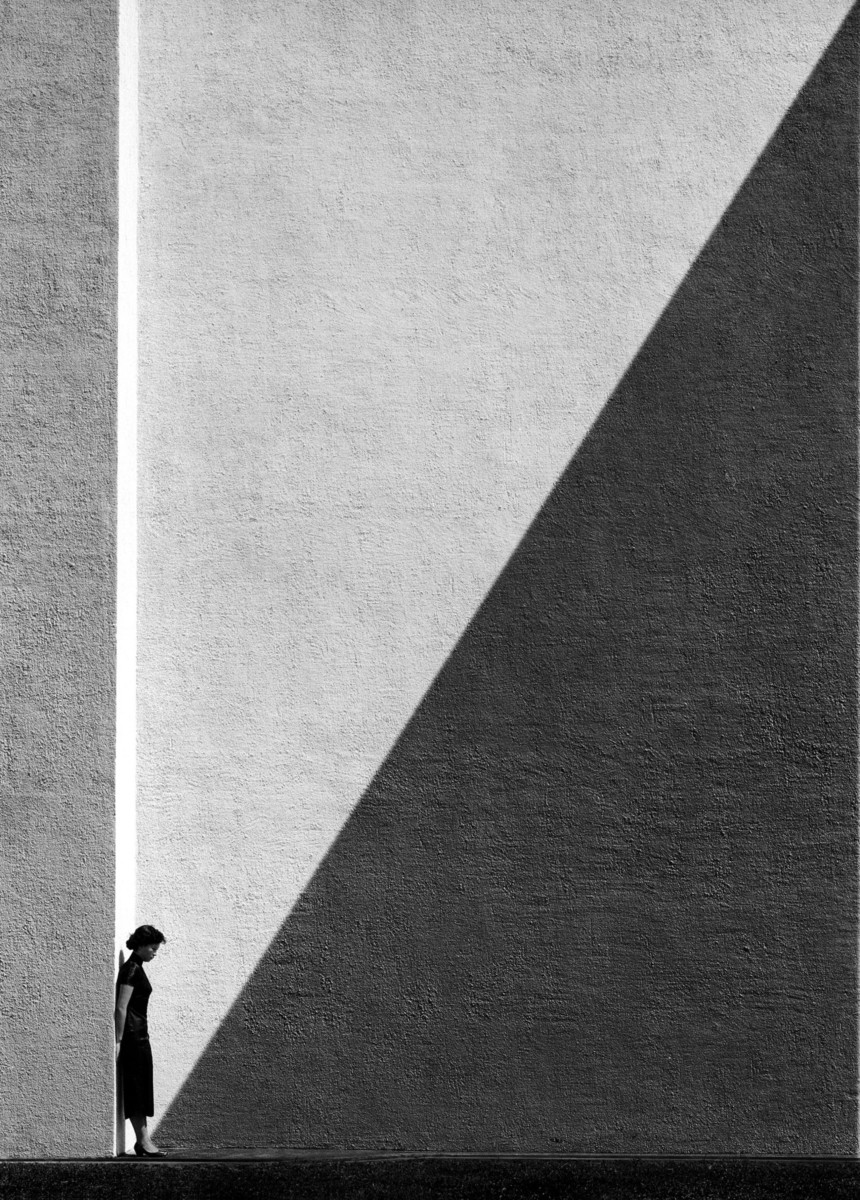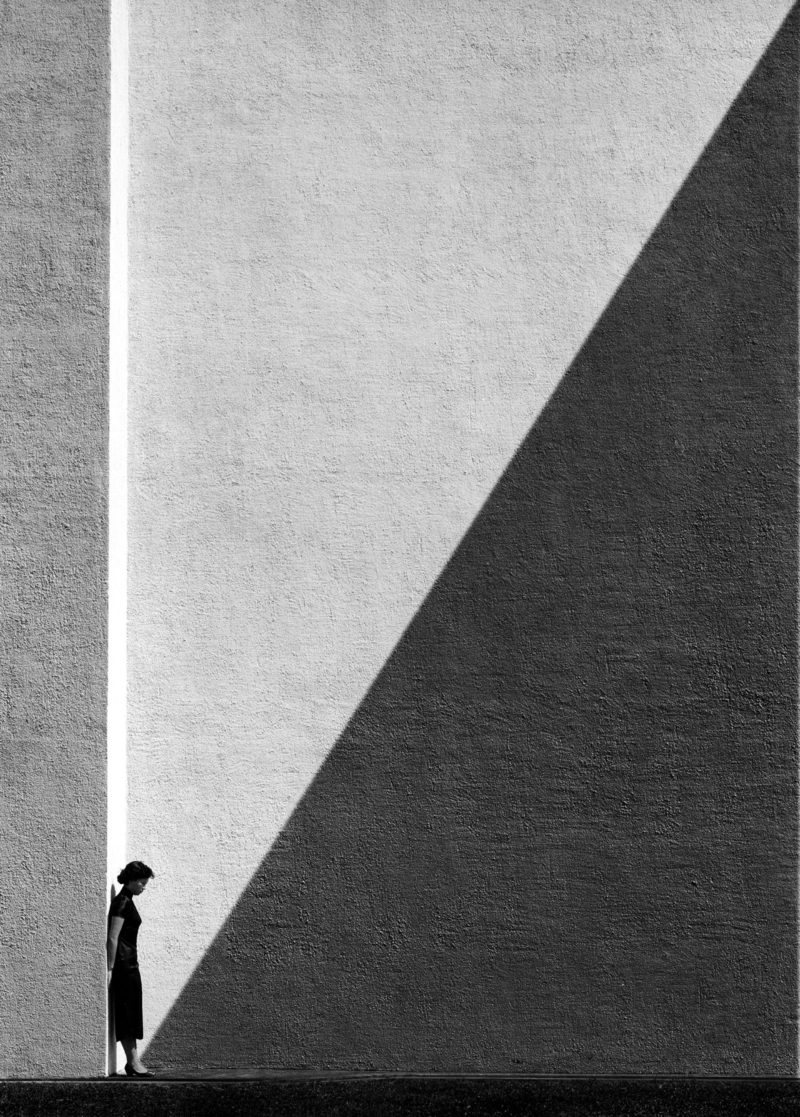 Out of all his photographs, Approaching Shadow (1954) is the most iconic and talked about. Fan Ho asked his cousin to stand by a wall at Queen's College in Causeway Bay to create this image. He then took the picture and added a diagonal shadow to create this aesthetically crafted image with its geometric shapes.
It appears Fan Ho painstakingly sought a perfect spot and waited for the right time for the shadow to reach the edge of the wall so he can take a photograph. But there is more to it than meets the eye.
Looking at the composition of this photograph, the horizontal and vertical lines offer it stability: The two lines direct the audience's gaze to the subject of the image. In contrast, the diagonal line "makes" the image.
Fan Ho's cousin seems to be looking on as the shade approaches her gradually. The image symbolizes fading youthfulness and that every person has their own destiny. The original photo didn't have a shadow and was only included later in a dark room.
Camera
Unusually for a notable and iconic photographer, Fan Ho owned only one camera throughout his career, a classic Rolleiflex 3.5 A (type K4A) given to him by his father. He used this camera to explore the stories hidden by surface details and discover what has been overlooked by the naked eye.
Publications
Hong Kong Yesterday
Through Hong Kong Yesterday, Fan Hon documented the city from an outsider's eye. It offers a singular vision of the city in black and white images.
The book captures city dwellers' day-to-day life during the mid-century, with the subjects ranging from voyeuristic montages to chaotic crowds. The images' main subjects are families, businessmen and women, dockworkers, markets, streets, and alleys. They are all rendered in a style that that is concurrently humanistic and abstract.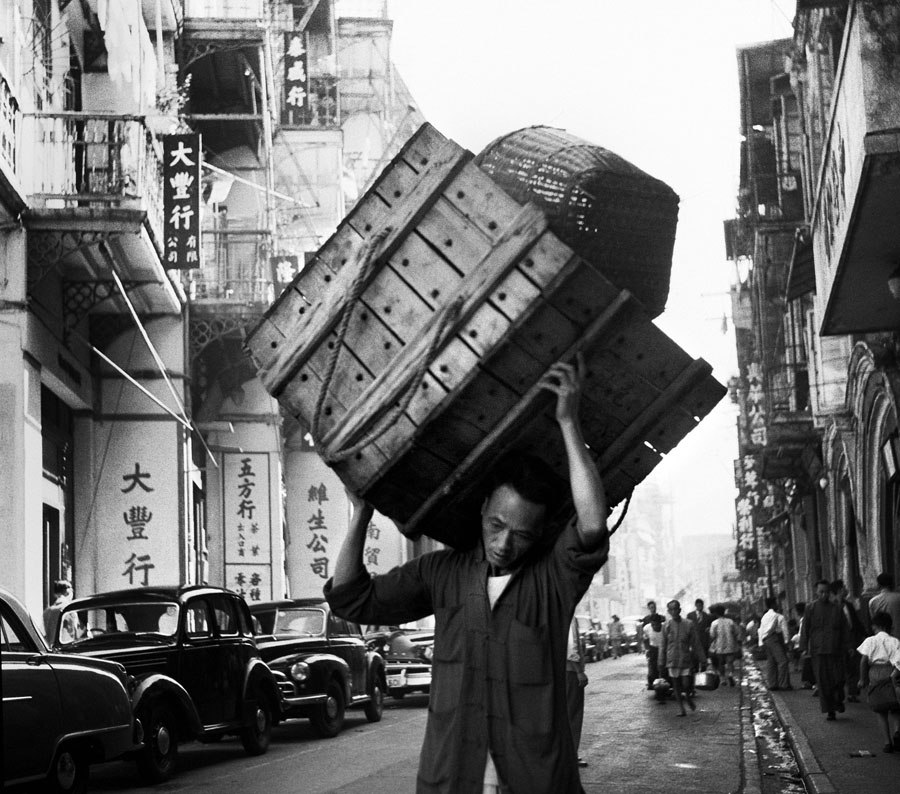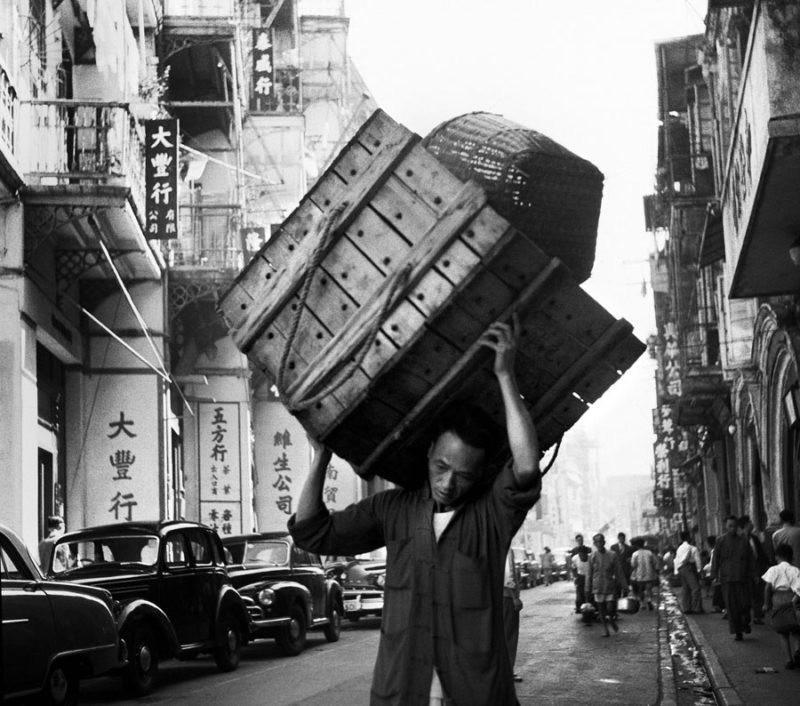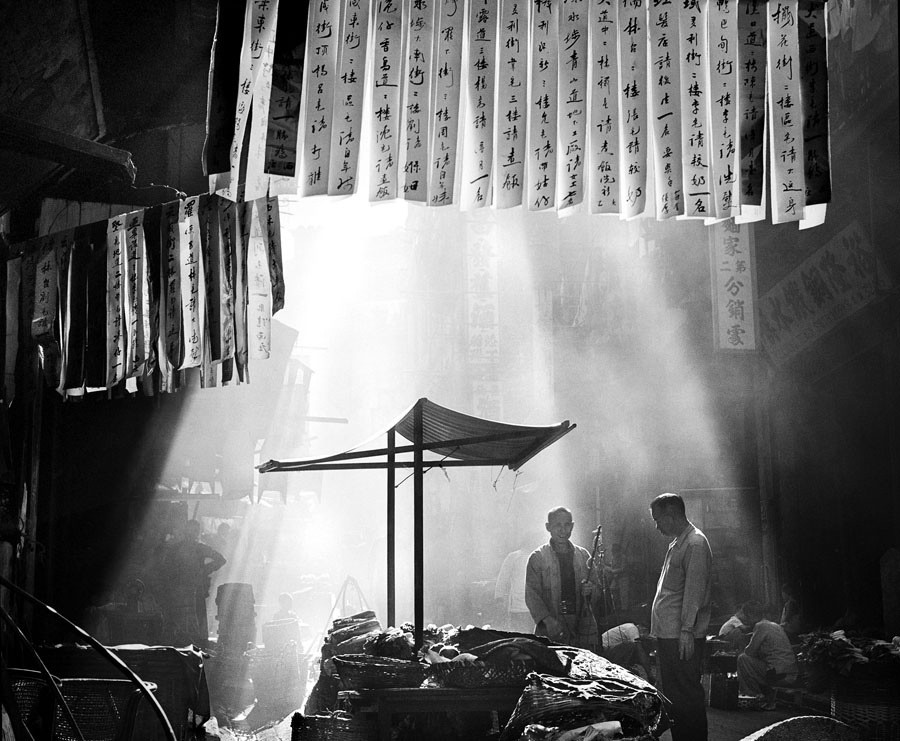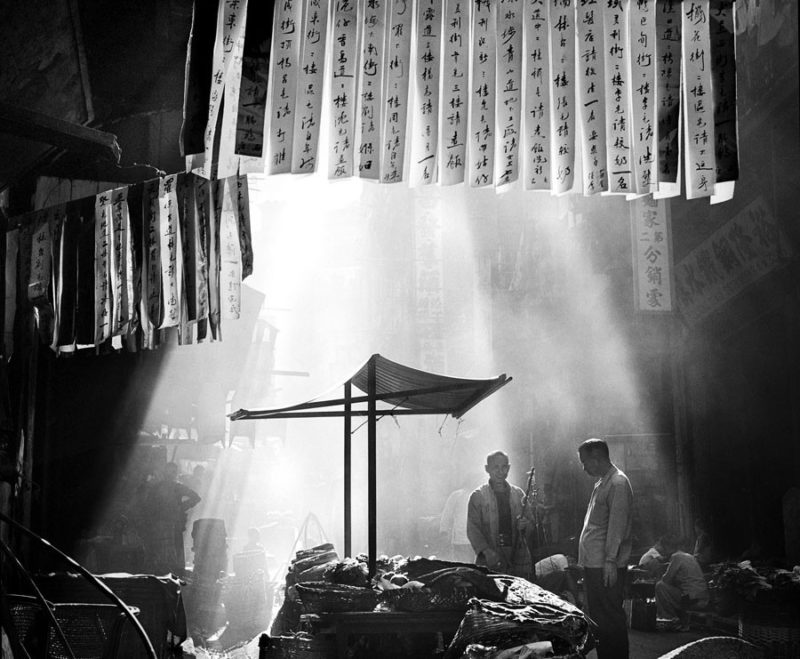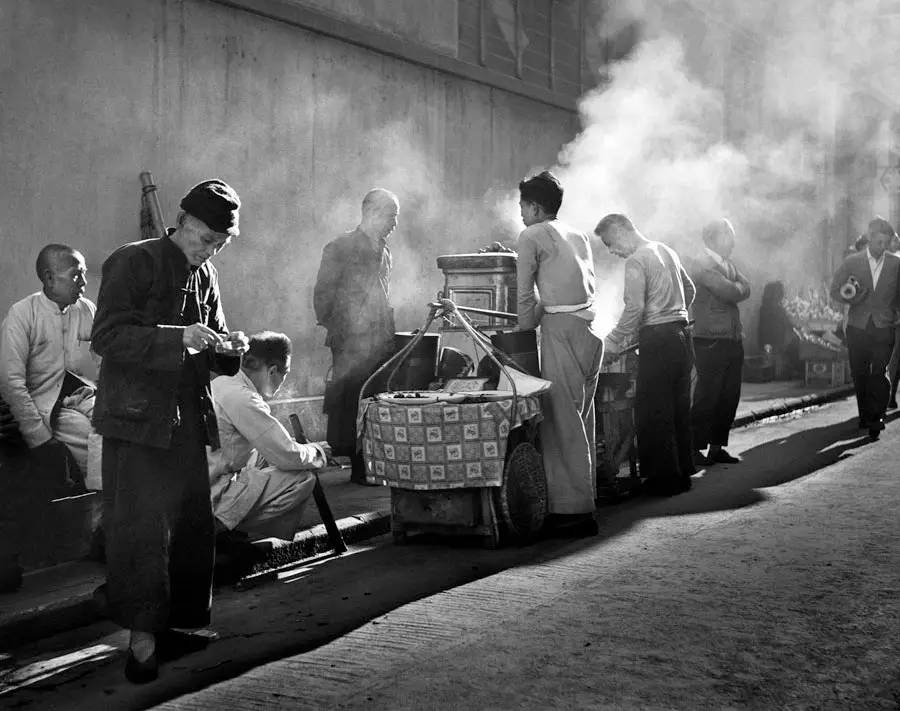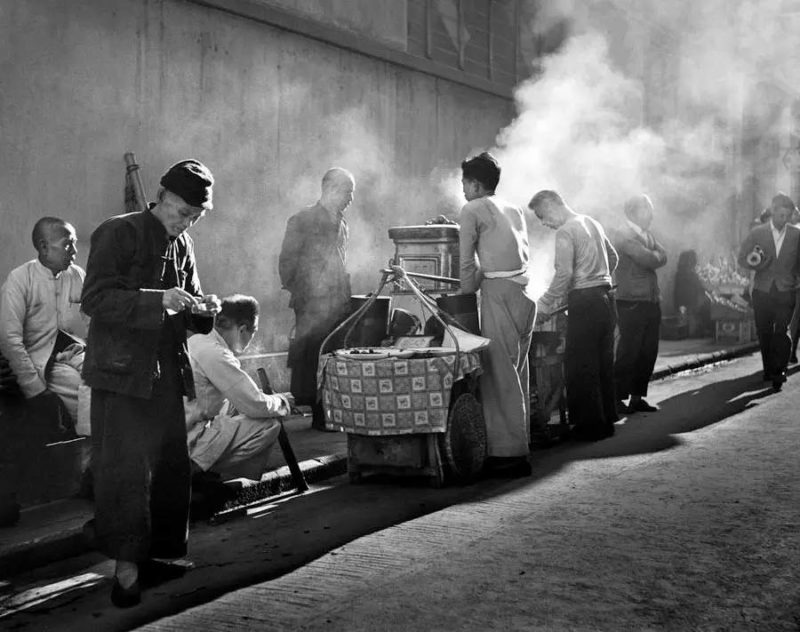 The Living Theater
The Living Theater is a continuation of Hong Kong Yesterday. In this series, Fan Ho elegantly captures the life in Hong Kong between 1945 and 1966.
In 2010, Fan Ho dug up old negatives from Hong Kong Yesterday that were never printed. He held them in tows against the light and experimented with the composition. When he created a piece that he liked, he would place the two negatives on a scanner and digitize them together.
Unlike Hong Kong Yesterday, The Living Theater's subject includes people playing out their day-to-day lives in front of the artist's lens. He captured the crowds of waterways and alleys and busy markets of Hong Kong and Shanghai. Ho narrated the story of their lives and of the locations in which the shots took place.
Each photograph in The Living Theater is followed by a brief caption. Ho employed both written and visual language to produce a wondrous and poetic representation of mid-century times through his lens.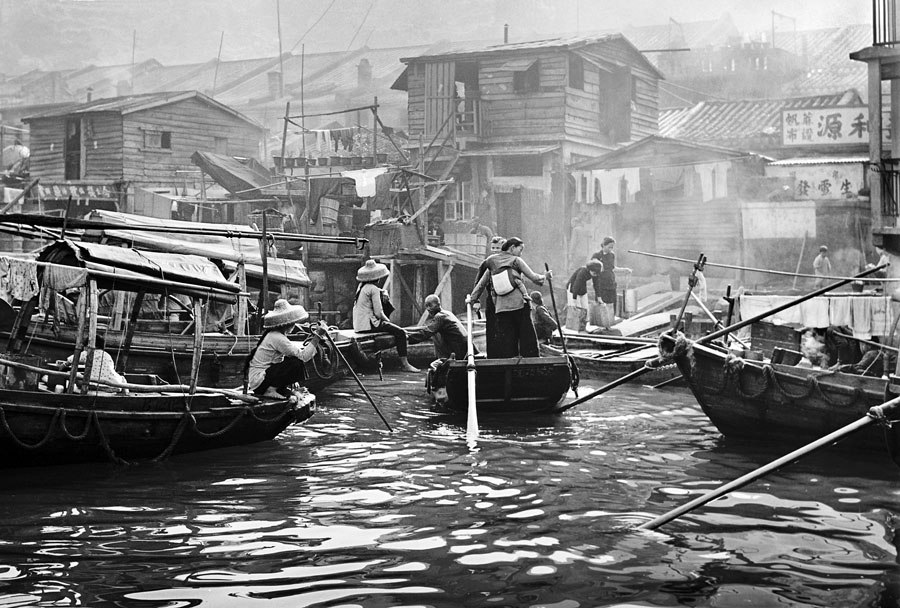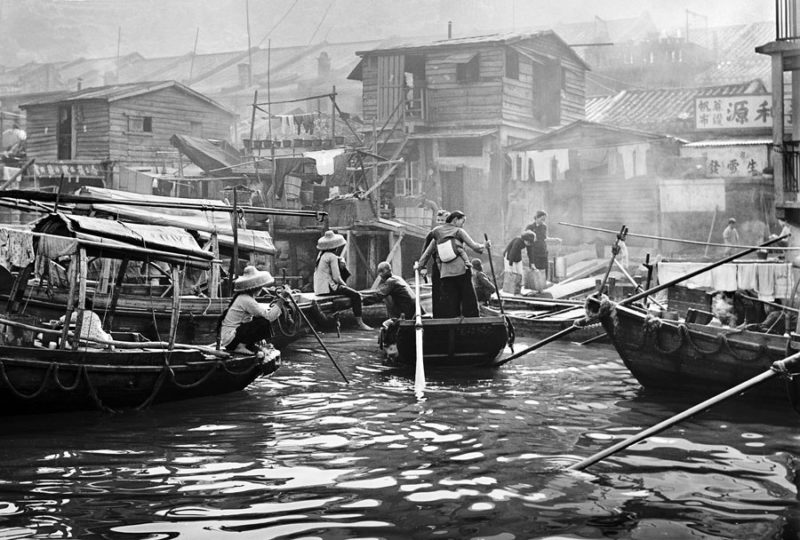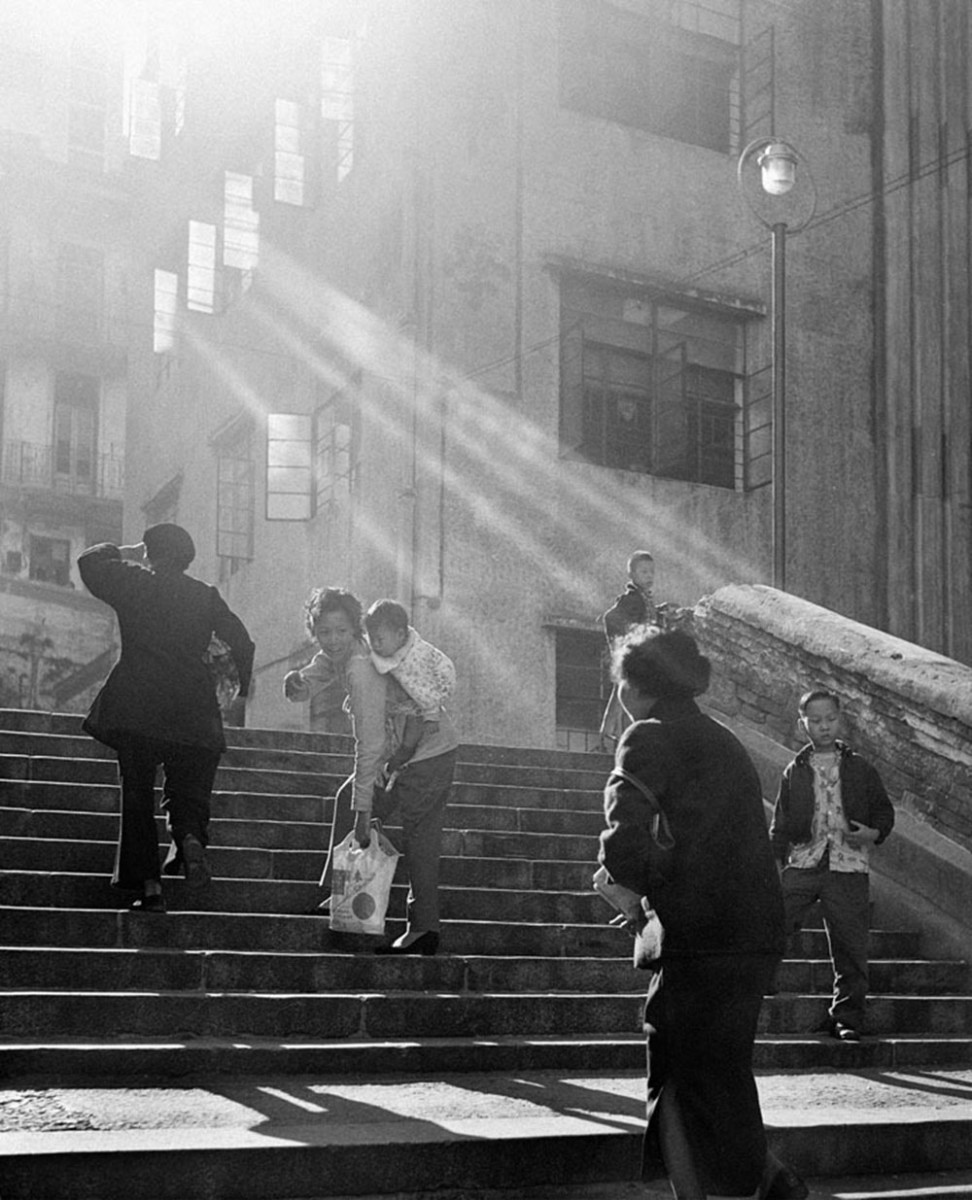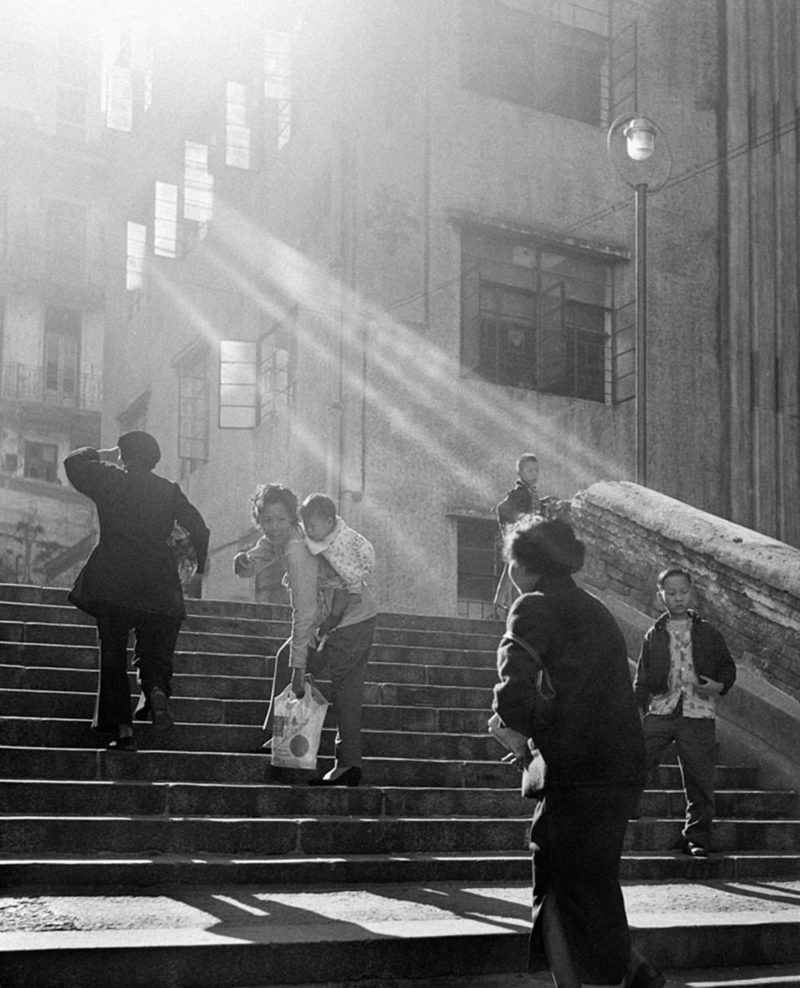 A Hong Kong Memoir
His photo book A Hong Kong Memoir completes Ho's trilogy that he began with Hong Kong Yesterday and The Living Theatre, in which he introduced viewers to Hong Kong during the 1950s and 1960s, using his exceptional eye for light, structure, and his patience, waiting for the right moment to take the photo.
A Hong Kong Memoir illuminates the differences in Hong Kong during different times. It highlights the differences in well-being when so many different people were immigrating to Hong Kong, many fleeing Shanghai due to the Nationalist-Communist Civil War1, serving to create an assortment of cultural diversity and language barriers, and of course social inequality.
The government provided those who were born in Hong Kong with housing and education2, the incoming refugees were not provided with the same opportunities by any means. This discrepancy is highlighted in Ho's photos, as you can see the distinct differences between precarity and affluence. At the same time, the use of light and dark emphasizes the dualistic nature of life in Hong Kong in the 1950s and 1960s.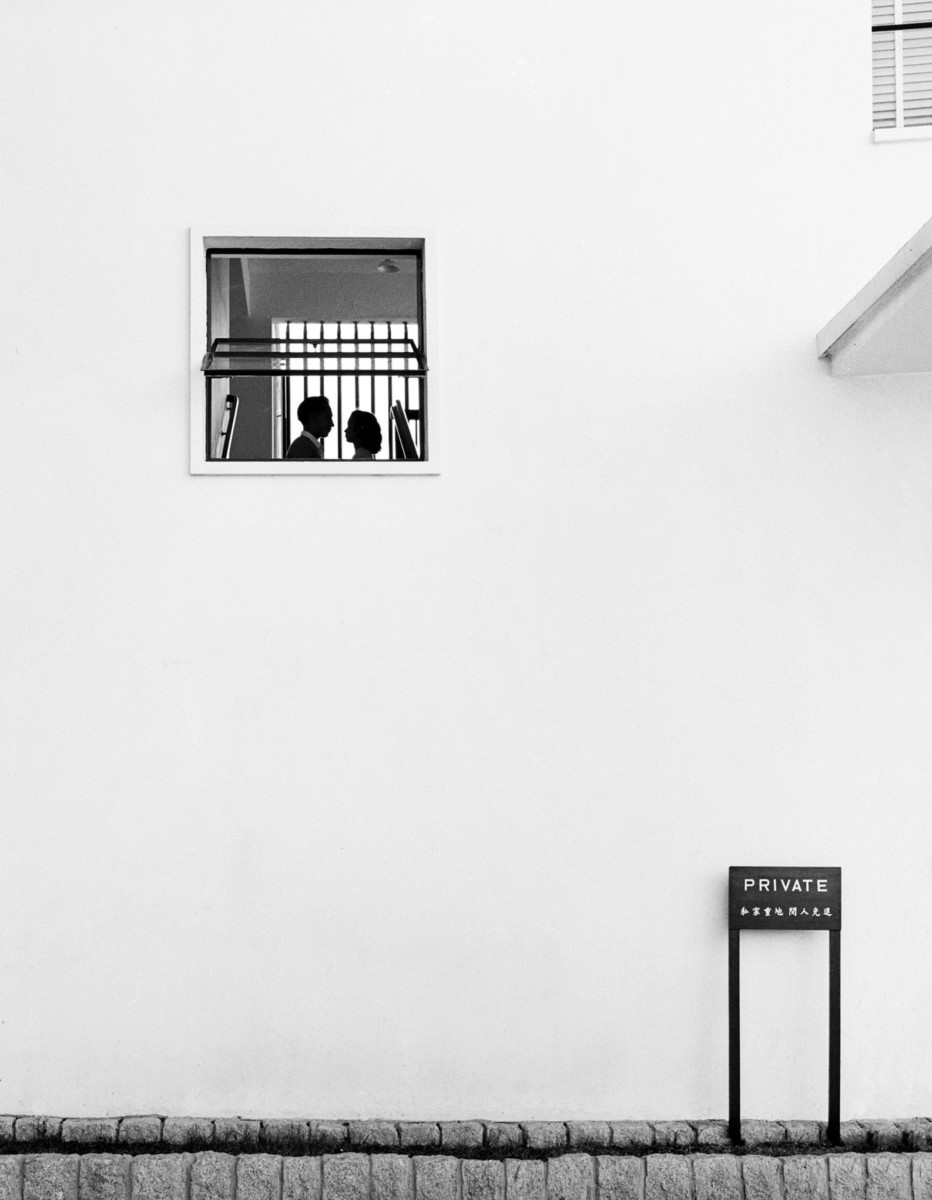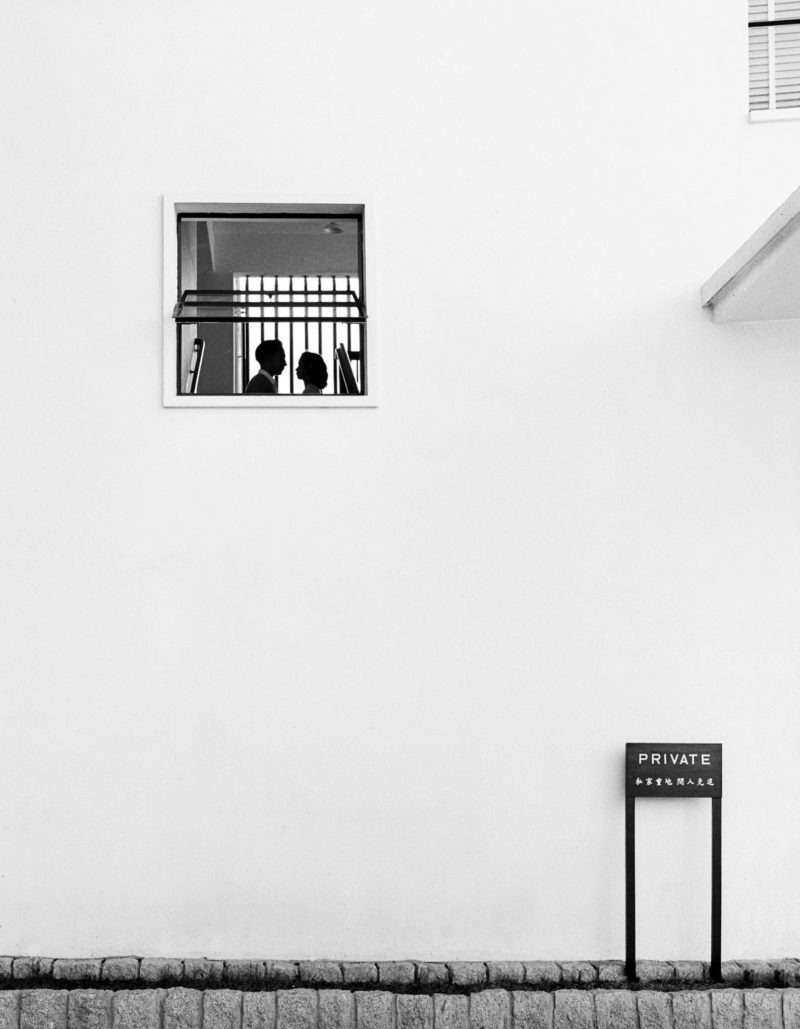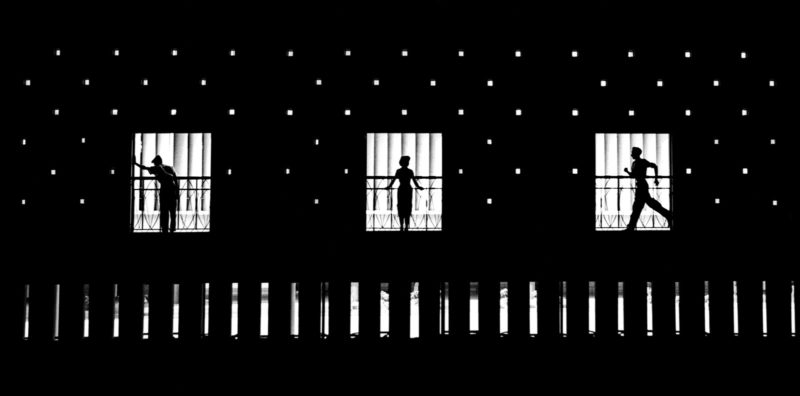 Others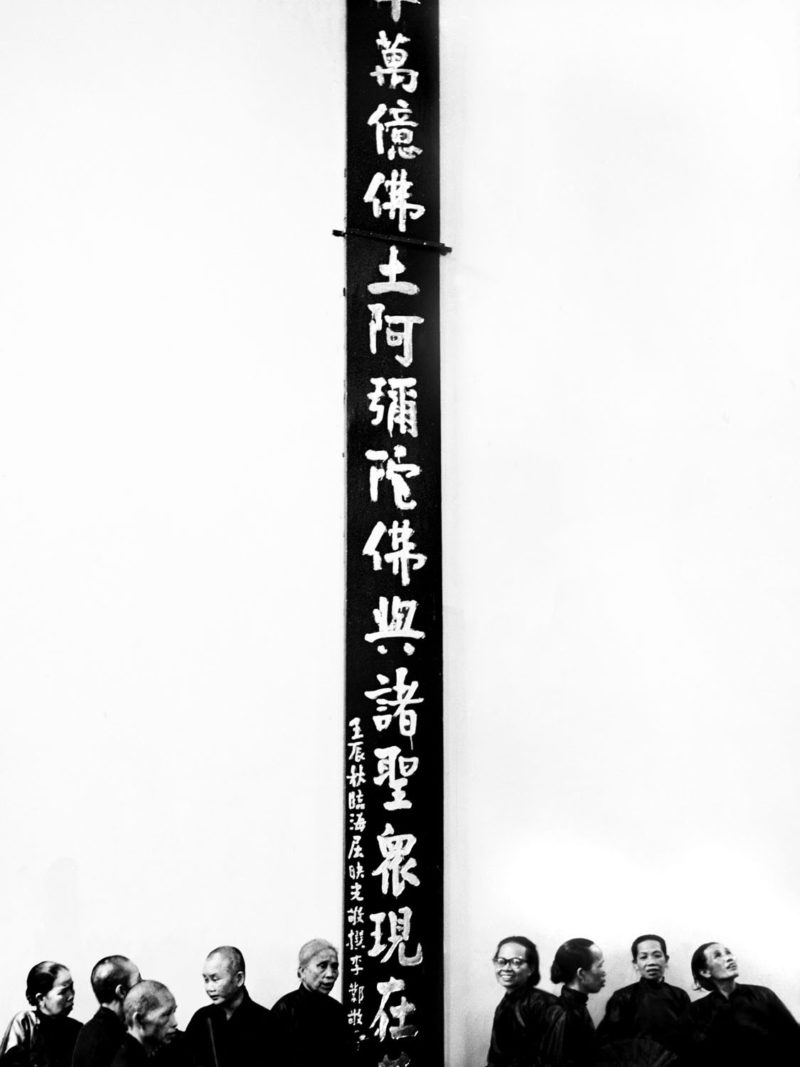 Video: Introduction to Fan Ho
Legacy & Inspiration to many artists
After a stellar career, Fan Ho died of pneumonia on June 19, 2016, in San Jose, California, aged 84. After the news broke, tributes started to stream in from across the world, especially the art world.
Edas Wong, a fellow photographer, said:
He's an inspiration to many people in Hong Kong, not only me. Fan Ho was the master of using light ad geometry. He inspired how I used light and shadow to look at people or particular objects. He is like a schoolbook – every street photographer has learned from him in the beginning.
Besides his success in films, Fan Ho has also enjoyed tremendous success in photography, with his more famous work involving taking pictures of Hong Kong in the 1950s and 1960s. The images he captured of the city over two decades remain some of his most iconic works and are some of the few surviving earliest pictures of Hong Kong.
Talking about his photography, Fan Ho said:
You must have the precise moment to catch the spirit, the essence, the soul of the person…If you don't have the exact moment, you have to wait for the right feeling. It is really creative work because you have the feeling inside.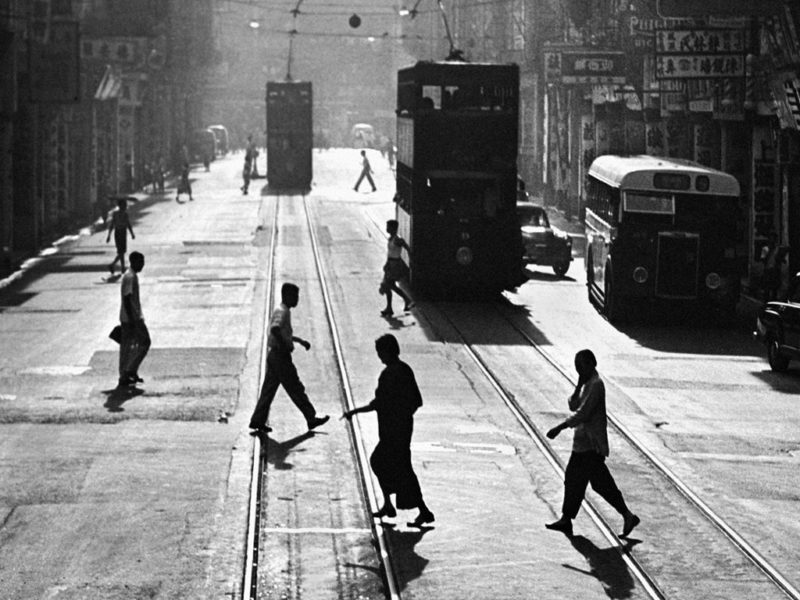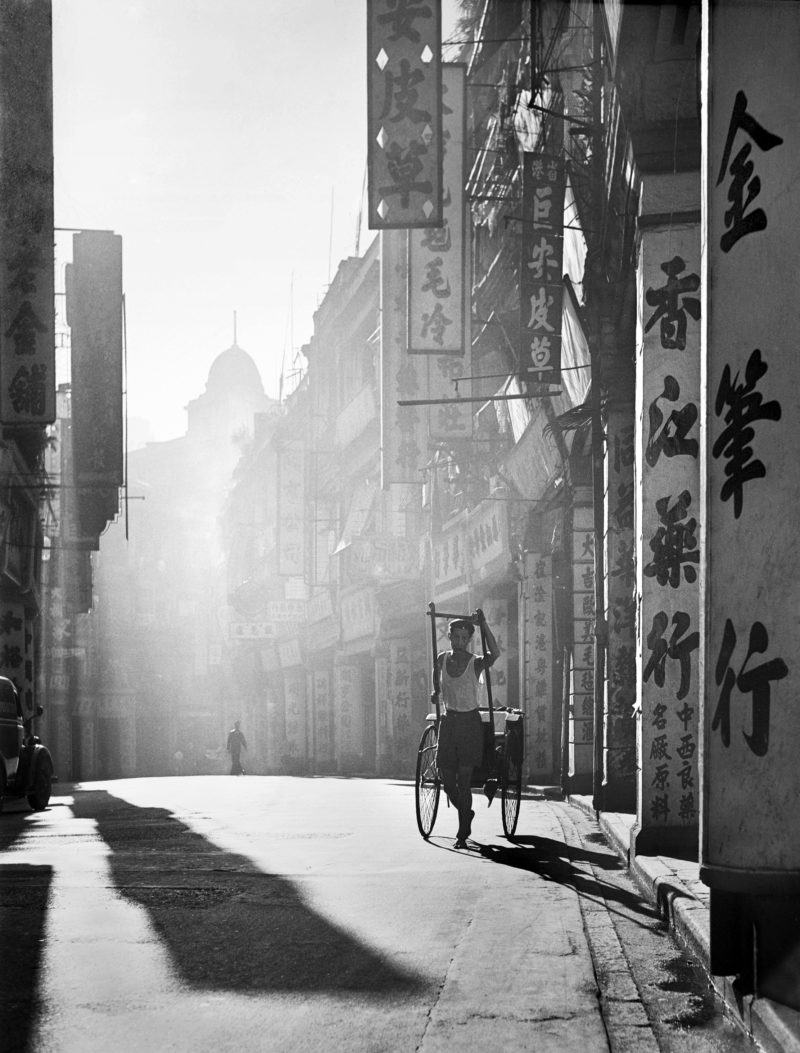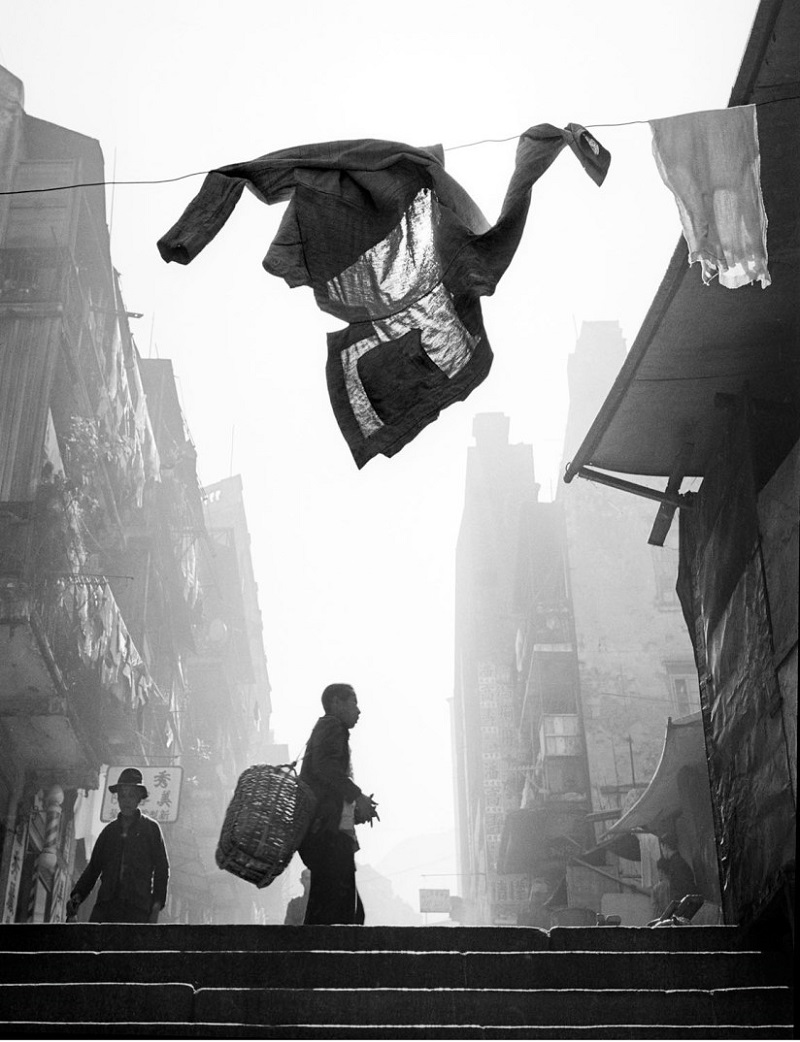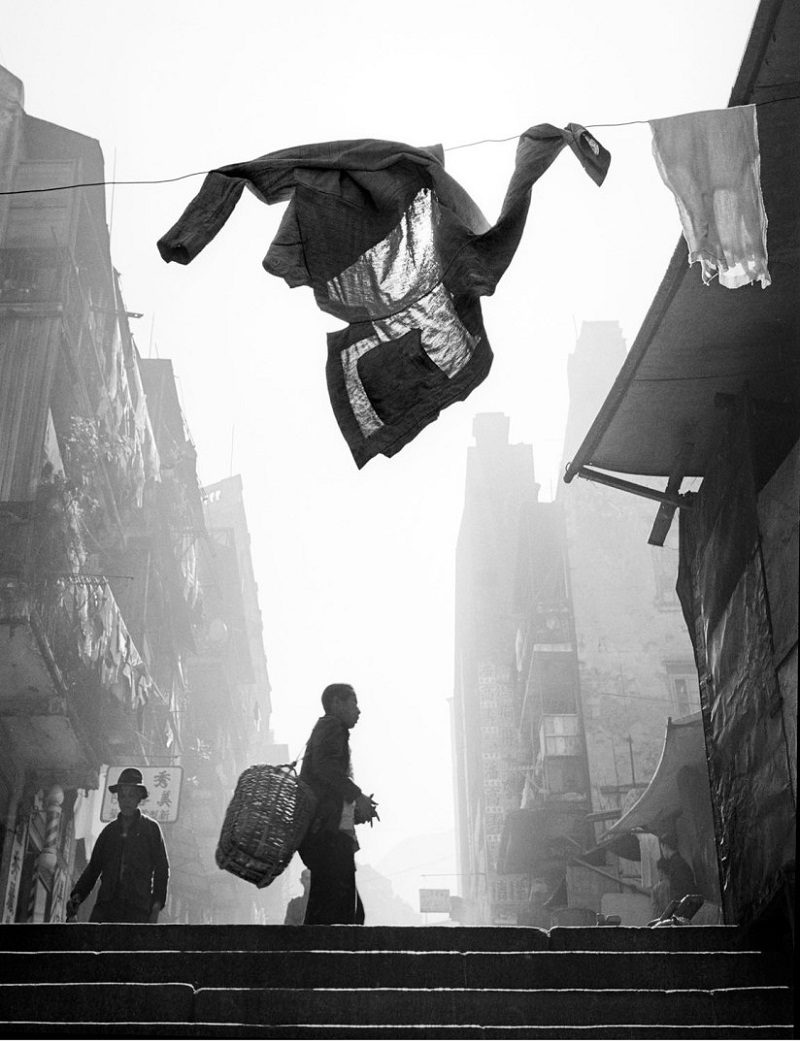 Conclusion
Fan Hon was a brilliant photographer that was criminally underrated in some parts of the world, such as the UK and the US. When you take a moment to study his work, it will dawn on you just how a major role he played in the development of street photography.
The influential photographer Fan Ho shows the beauty of life while also showing the disparity that accompanies social and economic inequality- using light and dark to contrast the images. He could produce splendid artworks by taking photographs of fishermen, stall vendors, buses, buildings and many more. Nothing was off-limit for Fan Ho.

Footnotes