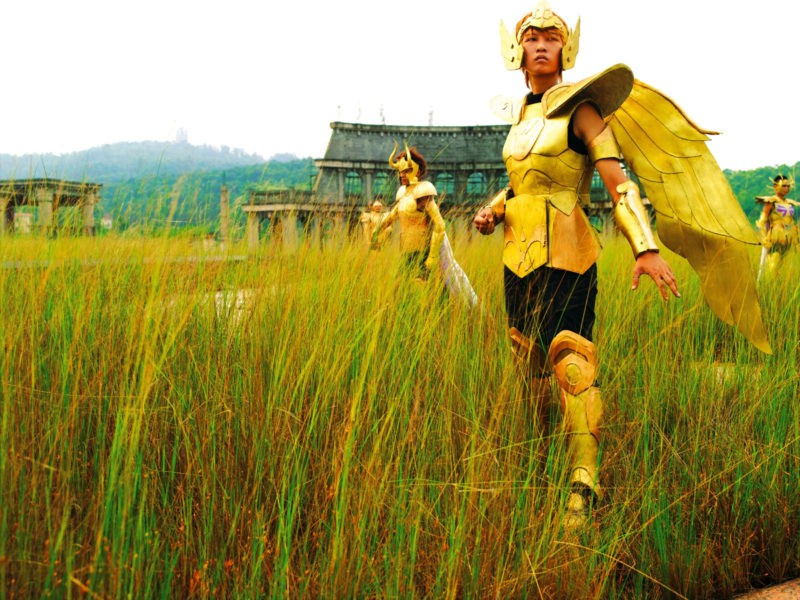 Cosplayers
Chinese multimedia artist Cao Fei's 2004 work explores the imagined identities of cosplayers, young people who dress up like game characters, and how they interact with the real world.
A costume bestows magical powers upon the wearer of these individuals, rendering their person more special and enabling them to transcend their mundane reality. These are people living in a video game world, alienated by the real, waking world, and seeking to unite the two spaces to live in a way that allows them to actually be this magic character by creating their own realities.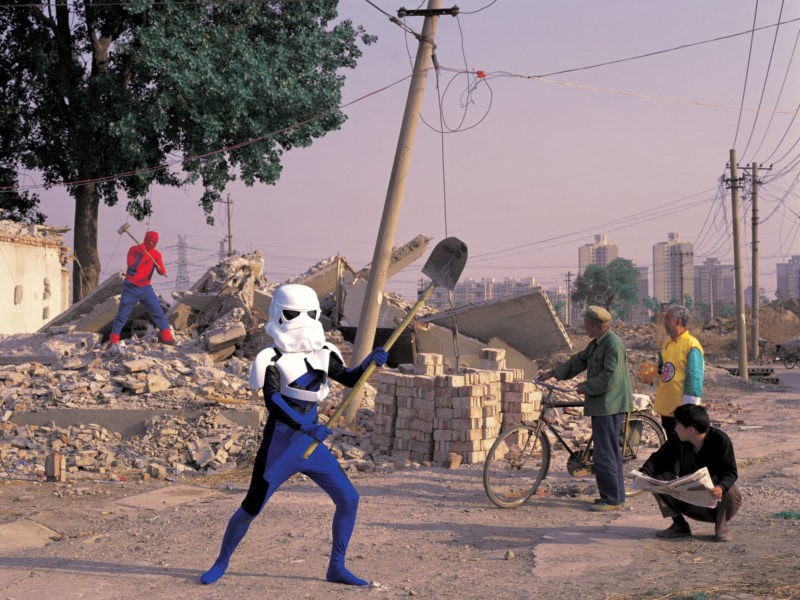 Throughout the series, Cao Fei focuses on the real world and brings in the fantasies of ideal wishes, dreams, hopes, and the actions of fictional concepts that the rising population is immersed in.
In Cosplayers, Cao Fei focuses on the main themes of the rapid social and cultural upheavals in China and the Speed Urbanism with its process of social and economic change.
Cao Fei's cosplay also got a lot of criticism from the older generation of the country, who believe that it is disrespectful to promote an infusion of foreign culture into their own.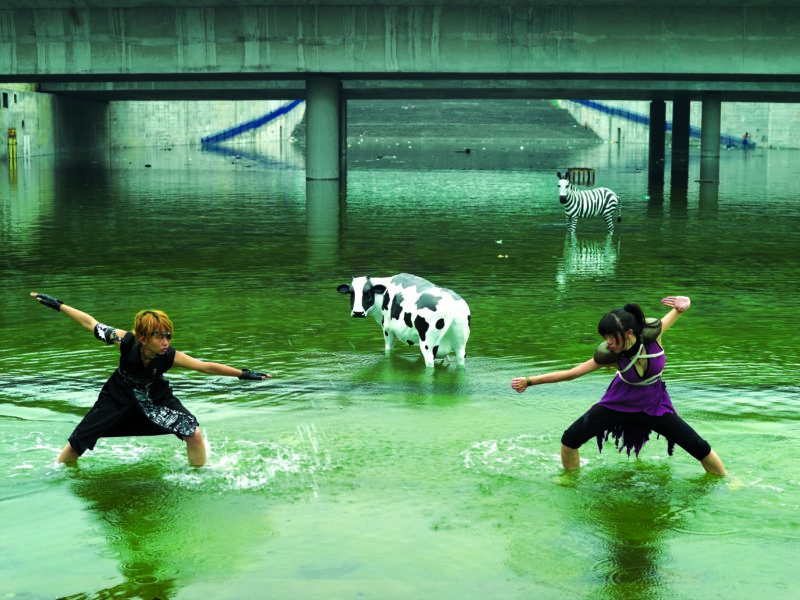 What is cosplaying?
Cosplaying refers to the practice of dressing up like any famous character or a person. In Cosplayers the artist depicts young Chinese people cosplaying as anime characters.
This was to show the impact of Japanese media on Chinese teenagers and to show that people who cosplay actually feel like they have traveled to another dimension where they have superpowers. Cosplaying lets these people become more expressive about their feelings.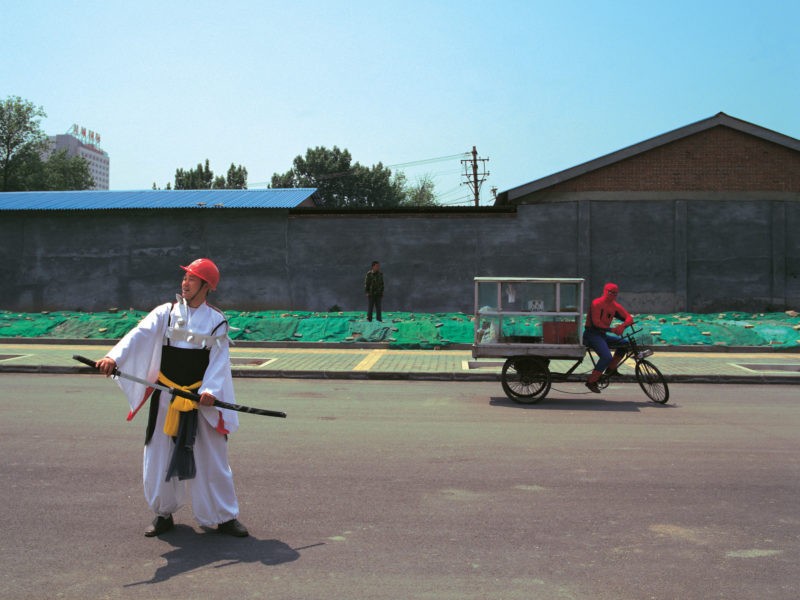 They feel more secure in expressing themselves when they are cosplaying. They can become whoever or whatever they want to escape the harsh facts of reality.
Some people cosplay to get rid of all the social pains and suffering they endure daily as they might be depressed and unemployed in real life; they can indeed be kings while they cosplay.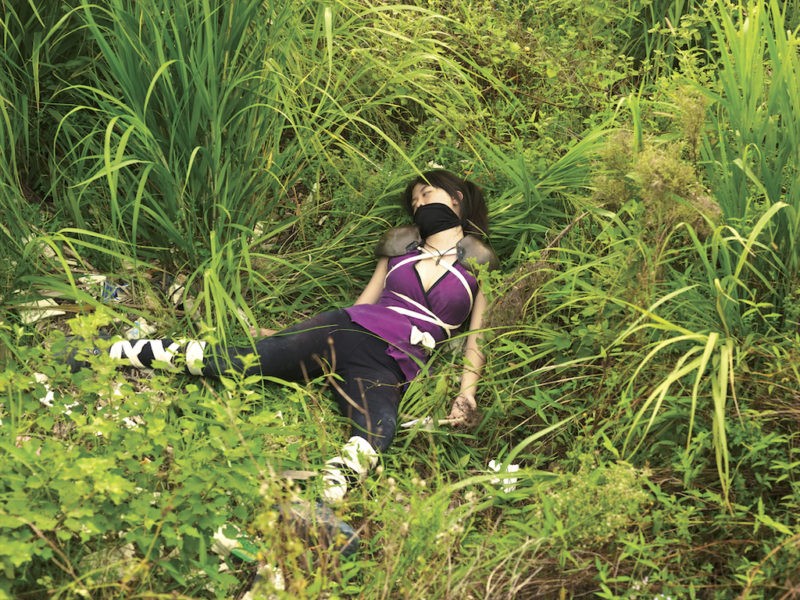 What the images show
The setting of the series is exclusively the city of Guangzhou. Littered streets and unidentified construction sites act as a dull, gray background. In some videos, the routine activities undertaken are somehow wittily at odds with the colorful characters.
In other footage, fantasy is unmistakably embraced, as characters wiled weapons, feigned death, and lounge among replicas of exotic animals. But when the characters relax in their family homes, their personas are visibly muted, counterbalanced by their parent's plain clothing and friendly domestic comforts.
One image from Cosplayers shows a young lady dressed in a full murderess costume. She uses her mobile gadget and slumps grumpily as her slipper-footed dad reads the daily newspaper.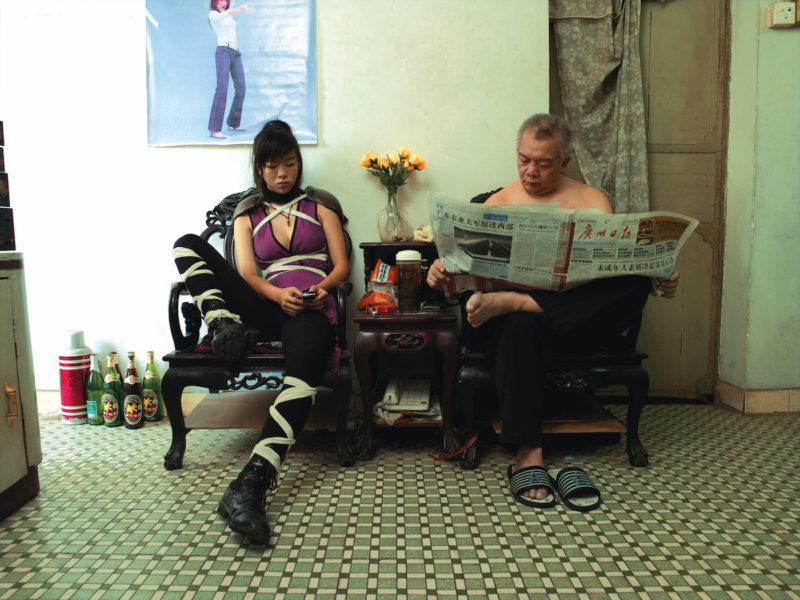 This suggests that the age gap between the two is insurmountable and that the interest and ideologies of youth culture in China are increasingly alien to older generations.
In Cosplayer's short film, Cao provides her characters with a stage to enact their imaginations. The background of the city of Guangzhou, with dilapidated buildings crumbling next to modern high-rise buildings, implies the shifting tides of China's economy and where the protagonists will have to grow up.
The film shows the aftermath of these young generations' battles. As the film ends, Cao Fei brings the characters "out of the cyber community and into everyday life in the real world. As they emerge from their digital, cyber communities, they begin to appear in public".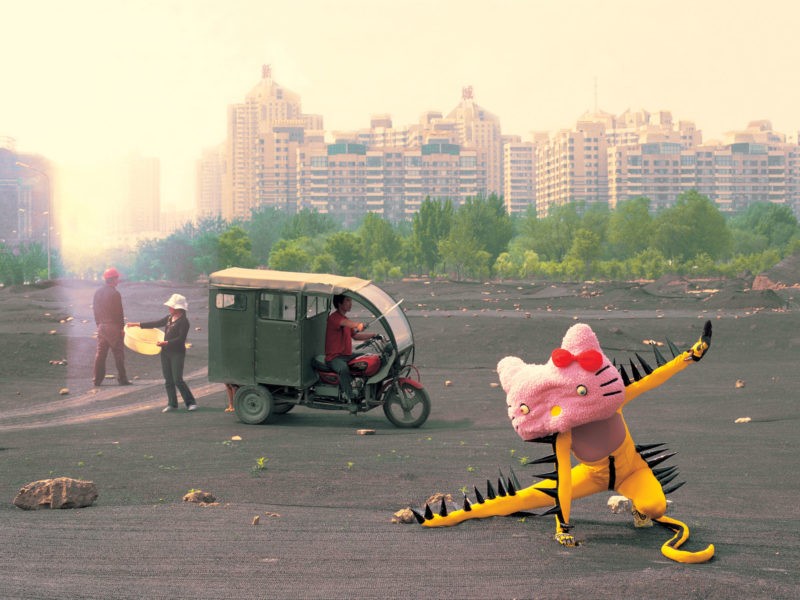 For Cao Fei, it was simply a natural impulse to use video in Cosplayers, a medium that integrates performance. When she was a teen, Cao appeared in several Chinese commercials, which influenced her interest in "pop things," as she calls it.
She said in an interview with ARTnews1:
My work was going to reach a large audience. It wasn't going to be video art, where you have to know the artist's thinking. Its language would be more accessible.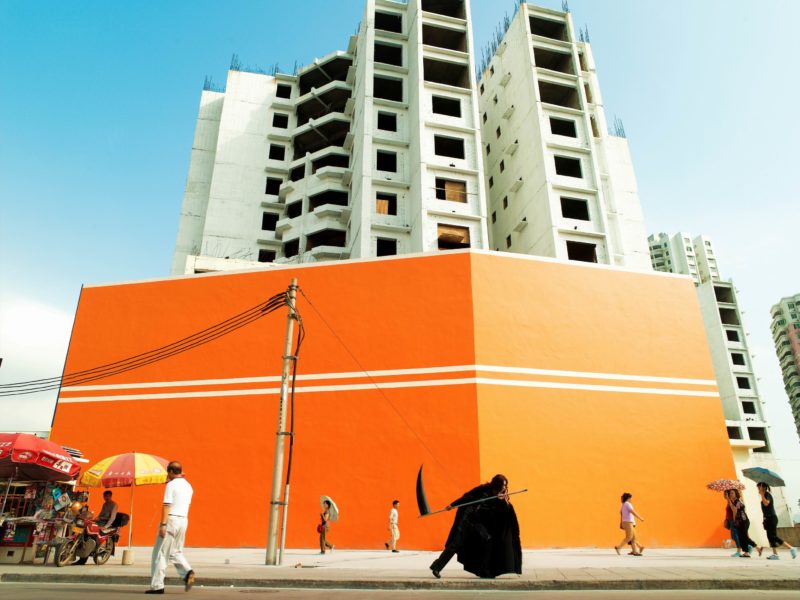 Cosplayers video
Cao Fei - Cosplayers, 2004 (excerpt)
Analysis
Nevertheless, the cosplayers' actions are not an act of rejection of reality. The artist simply probes the link between Chinese cities and their inhabitants, tracing the changes that occur as exposure to several virtual worlds increases. Rather than being lost to fantasy, the urban environment that the characters inhabit is being reinvented and explored afresh.
Cosplayers beckon the audience to take these villains and heroes' hands and enter this compelling world with them.
Cosplayers presents a sentimentalized view of the young generations, describing them with dreams in their heads, spending all their waking hours in virtual world video games from a very early age.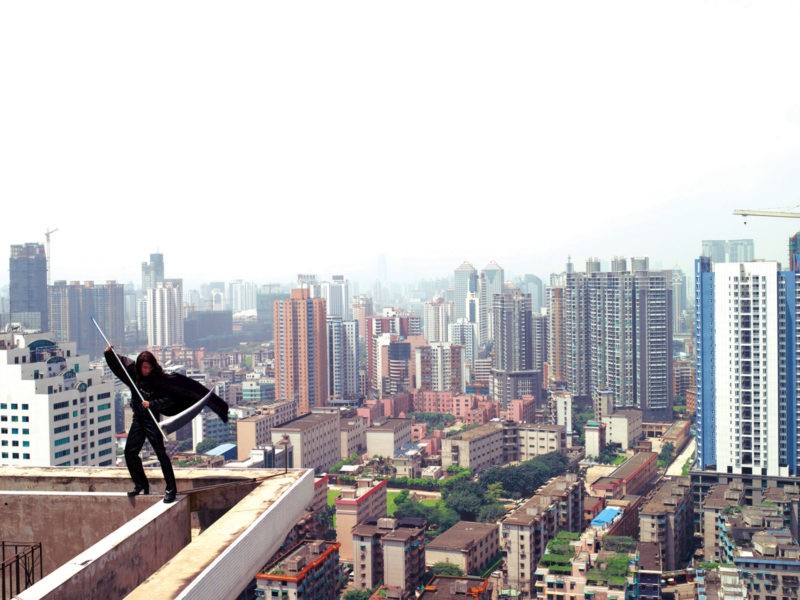 Once they are grown up, they learn that they live a lifestyle frowned upon and disliked by society and their family members. With no means to convey their feelings and ambitions, they turn to escapism and become estranged and out of touch.
They resort to ever more indecent characters. However, in their fantasy characters, they are turned into genies, chivalrous knights, fairy princes or geeks. The pains also allow us to explore and break borders concerning our identity or gender.
The settings, whether real or fantasy, line up between cosmoses of hope and post-apocalyptic melodramas. The root cause of the disaster is vague.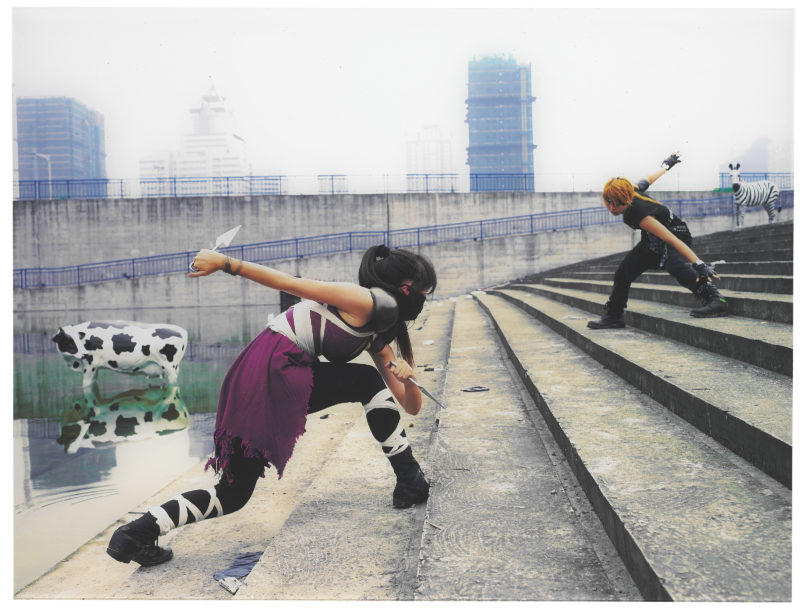 Who is Cao Fei?
Cao Fei is a prominent Chinese multimedia artist, born in 1978, Guangzhou. Her work includes digital media, performance, and videos and often deals with the continually changing Chinese culture.
Her work reflects China's fluid identities as a growing, evolving culture, juxtaposing escapist fantasies alongside vivid realities. Cao Fei's work captures the impact that foreign cultures have had on China.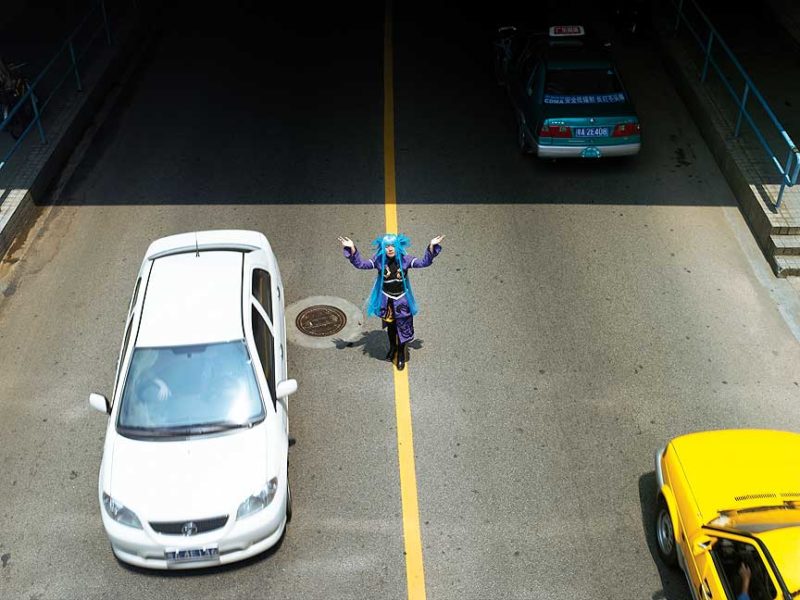 Cao Fei is known for mixing the real world with the fantasy world, linking the past to the present, the traditional to contemporary and expressing the masses' discontent with the culture. Her work has a unique style, which has garnered a lot of praise from people worldwide.
For many decades, Cao Fei has gained a prestigious place at the forefront of contemporary artists interested in mixing game modding with the newest web 2.0-enabled technologies and social networking to create online interactive media projects.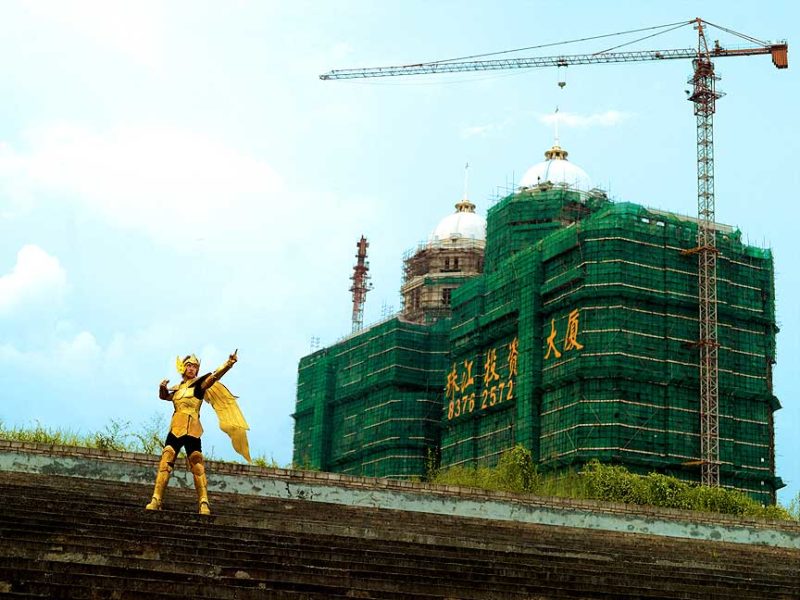 While Cao Fei's career is not that long compared to other contemporary artists, a lot has changed in her artistic skills. She believes she needs to be reclassified.
People feel that if you are making a video from a digital machine, that is new media. But now everyone is making video. Everybody uses an iPhone. It is all 'new media!'
Cao's parents were workaholics, which left her with a lot of freedom. During this time, she learned to breakdance and directed comedy musicals for her high school. Her father was a realist sculptor, but Cao said she was not keen on following her father's lead and venture into art. She didn't realize she even wanted to be an artist until she created her first project in 1999, titled Imbalance.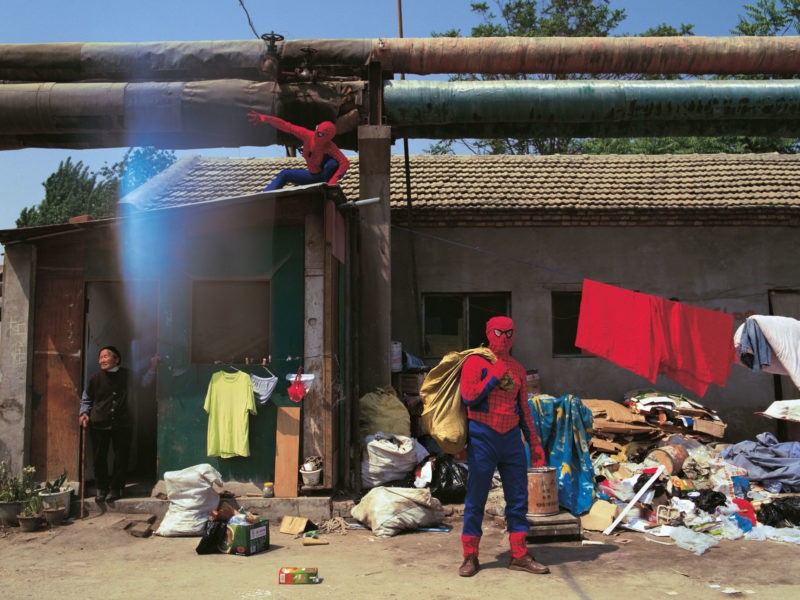 To some, her art and photography are a bit bizarre, unusual, and playful. She heavily relies on video, installation, conceptual photography, experimental theater, and the internet as methods of expression.
Cao Fei's works are mostly sold in China, but also in international art markets. One of her works from the Cosplayers series, titled Mirage, was sold in 2007 for $21,890, while another one titled Murderess, also from the Cosplayers series, was sold for $17,741 in 2009.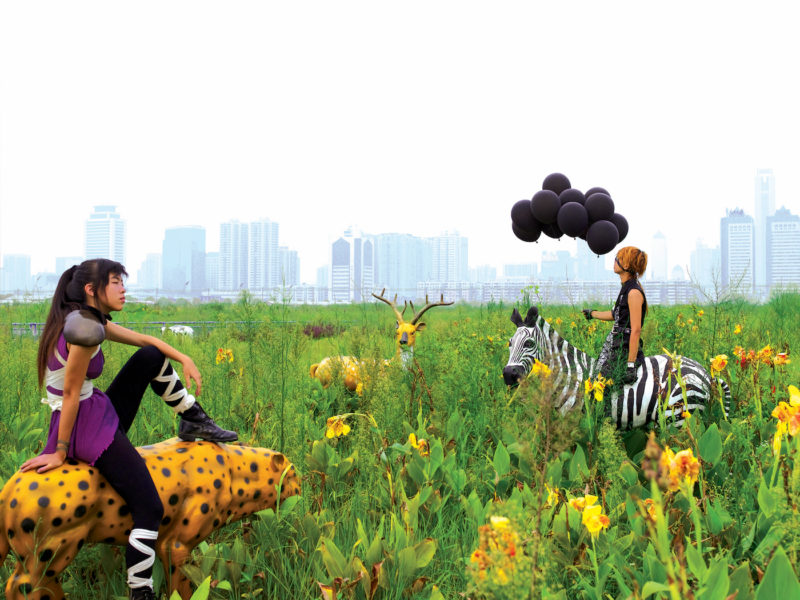 Final words
Outside China, Cao Fei is not as well-known as in her home country, but her work and the message she tries to convey are not localized. The things she tackles are internally relevant. The numbing state of modernity in the period of globalization is a serious issue, just like issues other artists tackle with their artistic skills.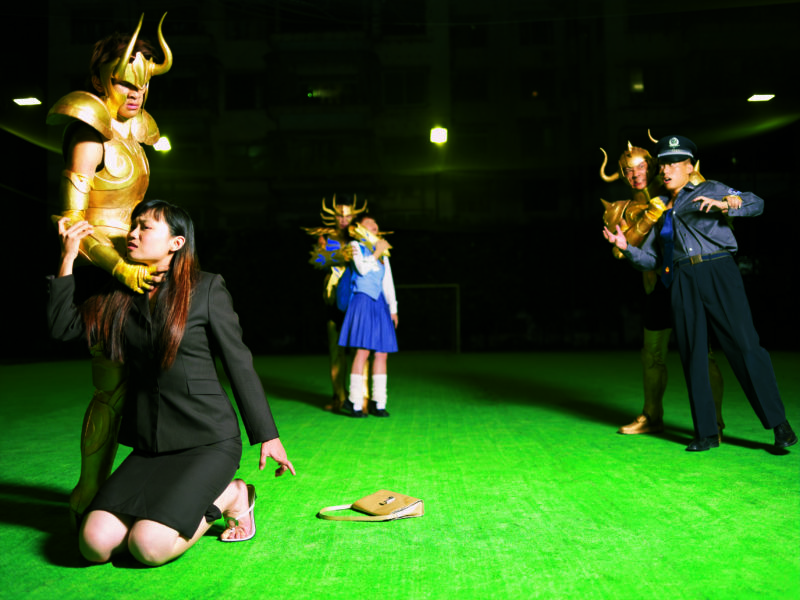 More by Cao Fei
Footnotes