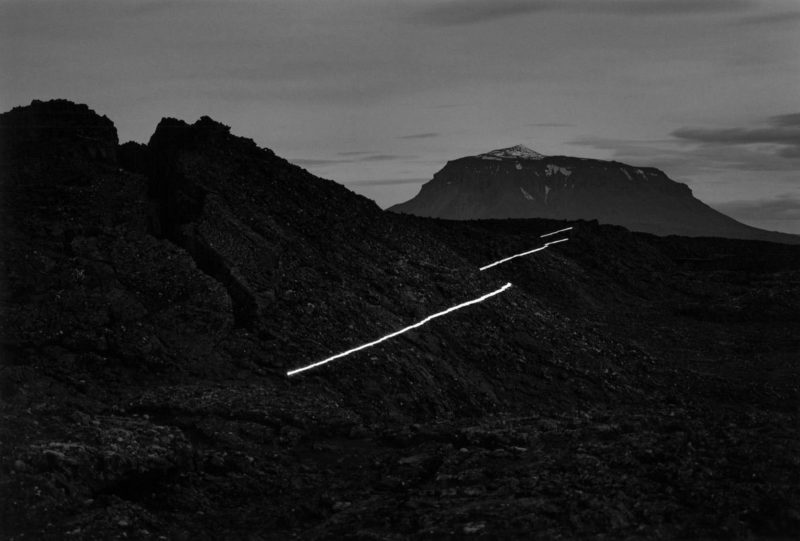 Who is Magdalena Jetelovà?
Magdalena Jetelovà is perhaps best known the world over for her 1990s work Domestication of Pyramids.
Light works
In the 1990s, Magdalena Jetelovà transitioned to the artwork that uses light as a tool to define territories and uncover the secrets that our universe conceals. With a combination of laser use and black & white photography, she revealed how our landscapes communicate.
Magdalena Jetelovà's works in this series include Crossing King's Cross (1999). There used laser lights to depict the route of a future train and how its construction will affect the natural landscape.
In 1992 she created the Islandský projekt/Island Project. In this work, she employed lasers to map out the undersea mountainscape (intercontinental shelf). In Songline 75° 36'52" (1998) she used a new localization technique to enjoin two areas on the planet.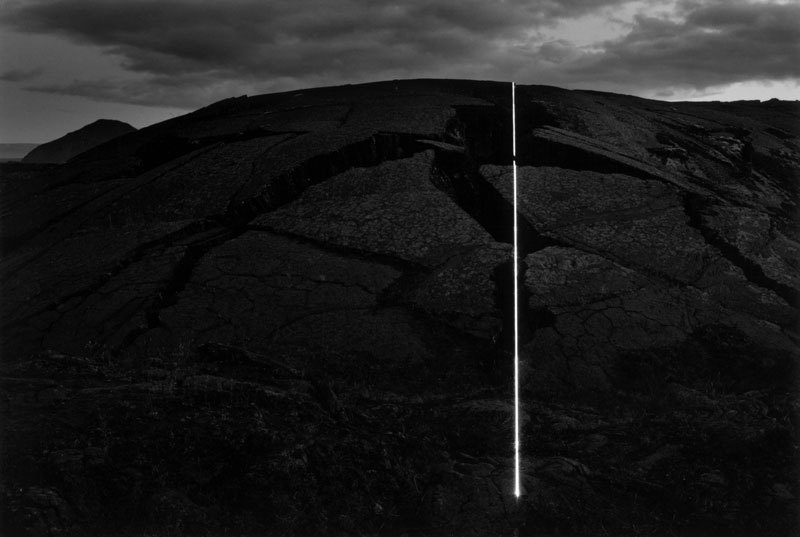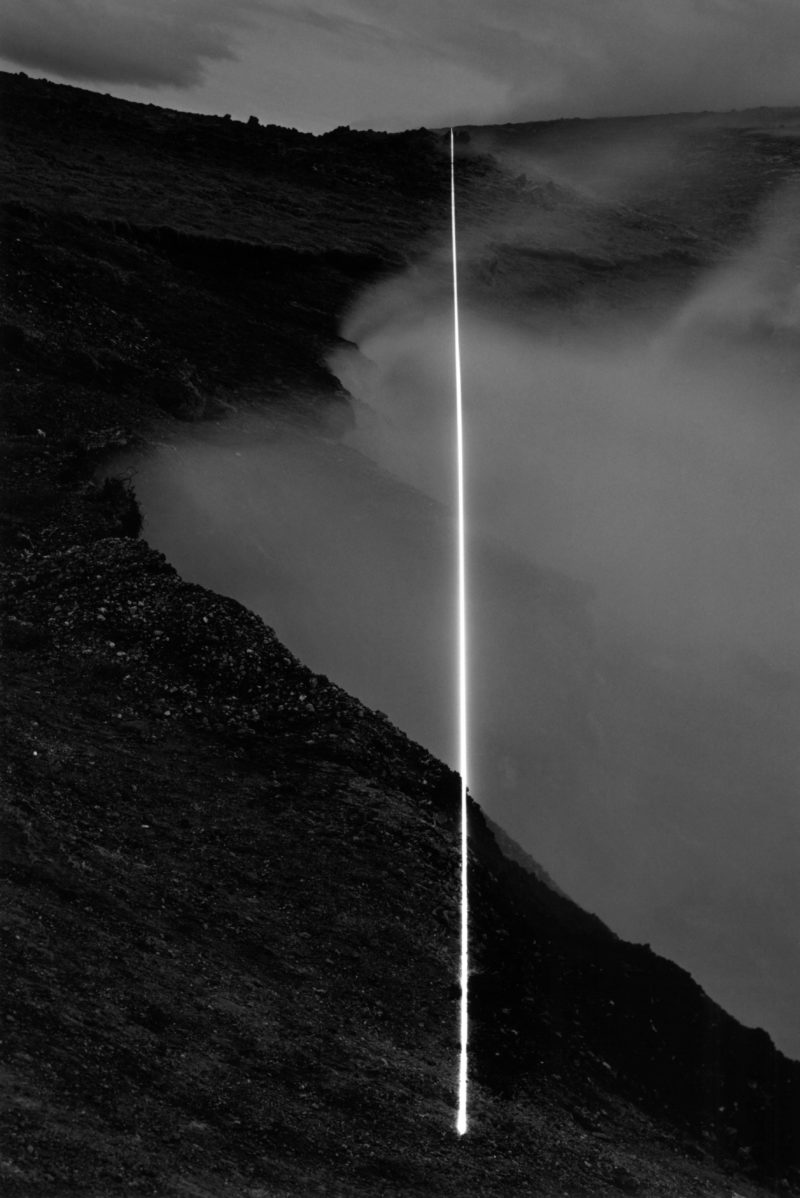 The Iceland Project
Iceland Project by Magdalena Jetelovà is a recording or staged light performance/photography. In this work, the artist leveraged lasers (special beams of focused lights) to map out what's known as the undersea intercontinental divide in Iceland. In geography, this refers to the boundary of a divergent tectonic plate.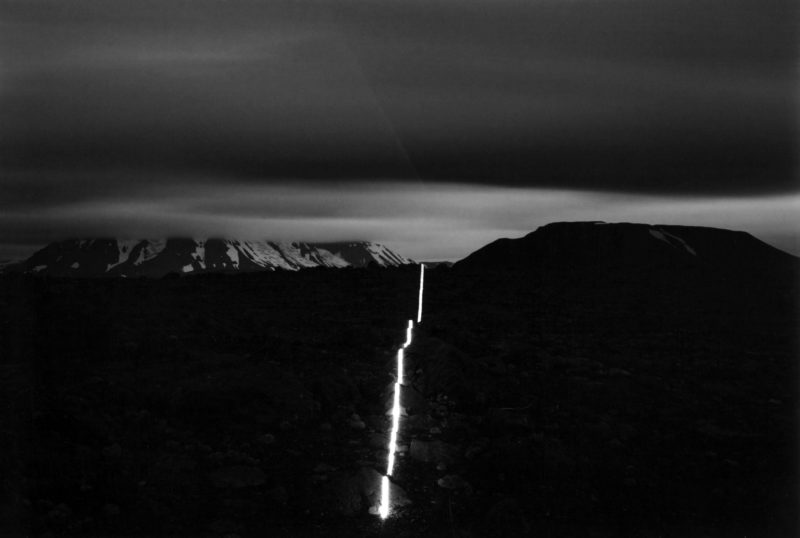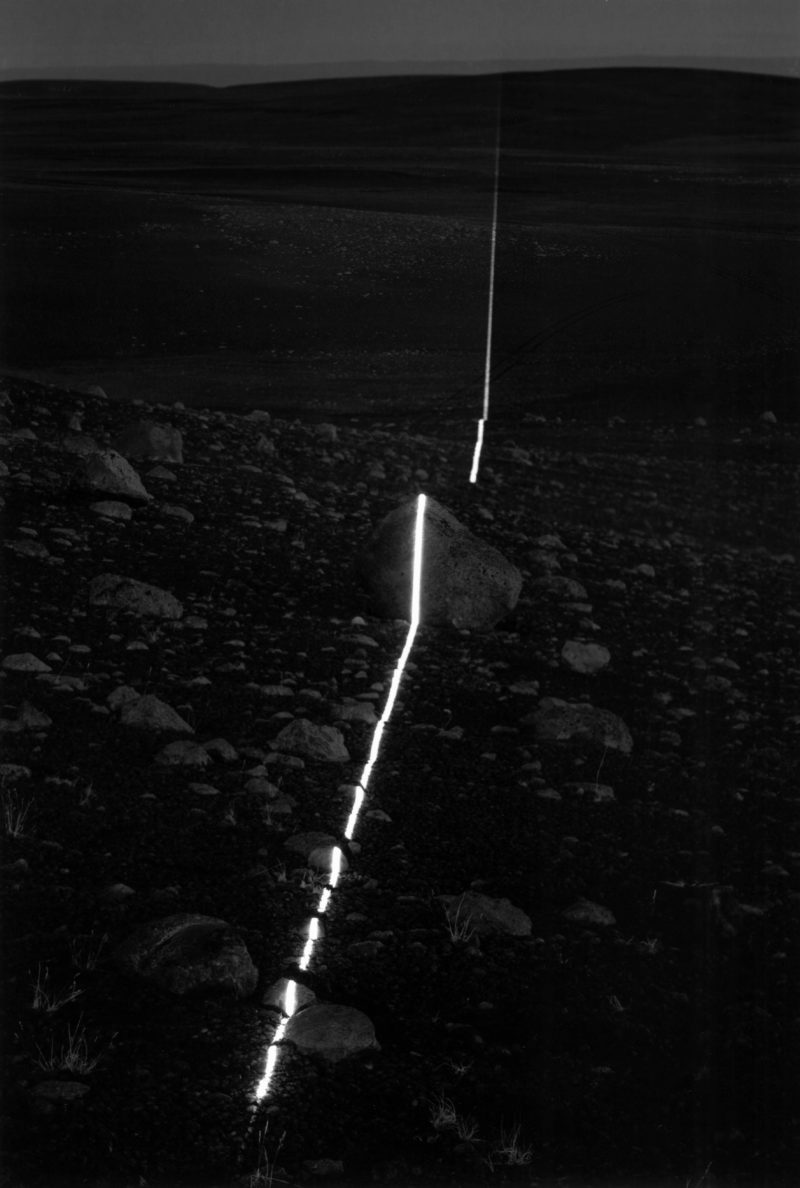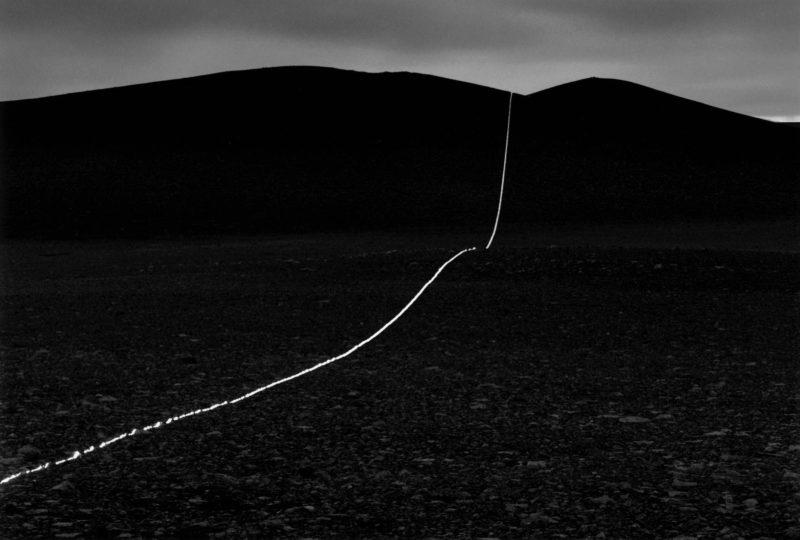 A 15,000km mountain range
The laser light crossing the surface of the Icelandic countryside shows something concealed deep in the ocean: the Mid Atlantic Ridge. The Central Atlantic Shelf or ReykjanesRidge is a mountain range that stretches a whopping 15,000 kilometers, and most of this ridge is located at the ocean's bed.
In reality, this is an intercontinental shelf or divider that separates America from Europe. It splits continental Iceland into two separate halves. Although the two landmasses were torn apart millions of years ago, they still collide, shift, and move at the ridge. It's estimated that two landmasses separate at a gradual speed of 2.5 centimeters annually.
This geological boundary between the Americas and Europe is visible to a naked eye for approximately 350 kilometers (about 220 miles) as a range that cuts Iceland midway. It's this line that Magdalena Jetelovà visualized with laser lights. The Iceland Project is the culmination of her work in this art form.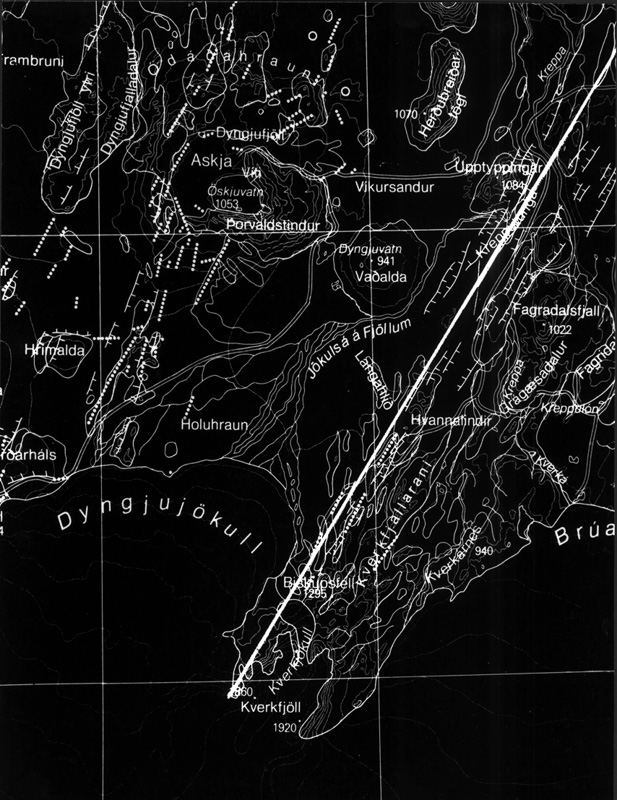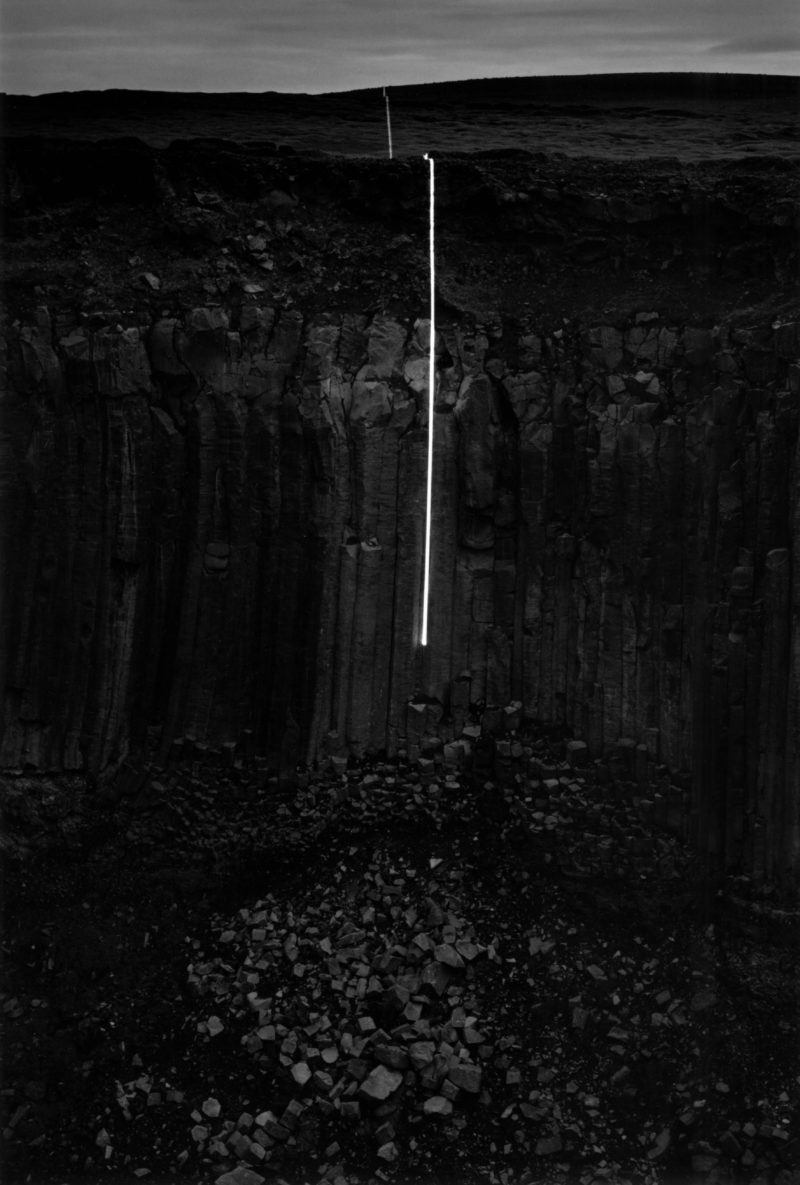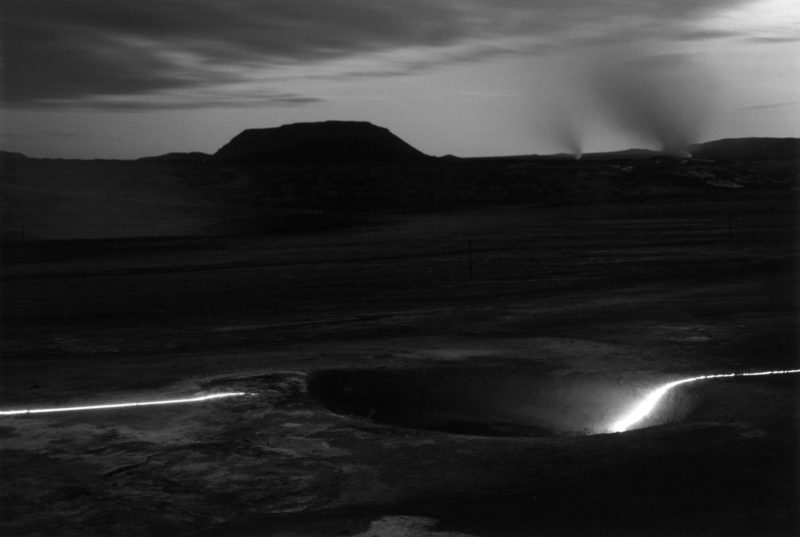 About the Artist
Born and raised in Semily, the Czech Republic, in 1946, Magdalena Jetelovà is a well-known German/Czech land artist and installation artist. She currently splits her time between Prague, Düsseldorf, and Munich. She's best recognized for her big wooden furniture sculptures, most notably Table and Chair. Some of her famous works include Place and laser projections like Crossing the King's Cross.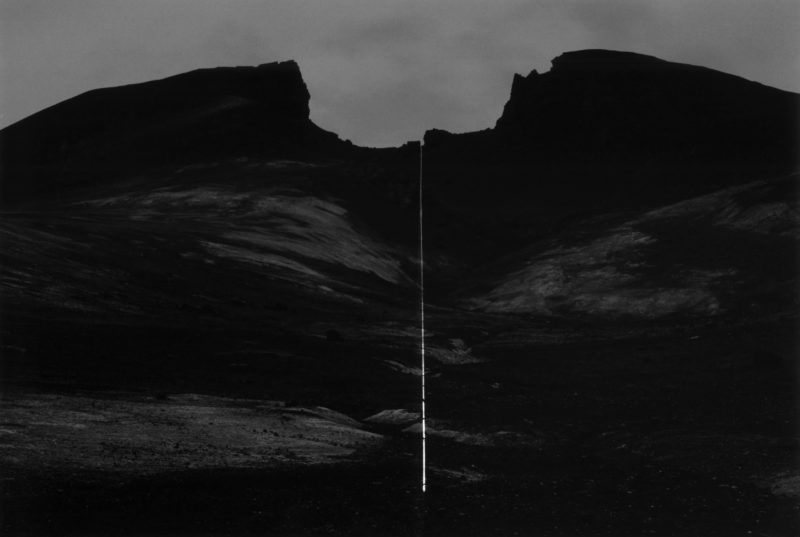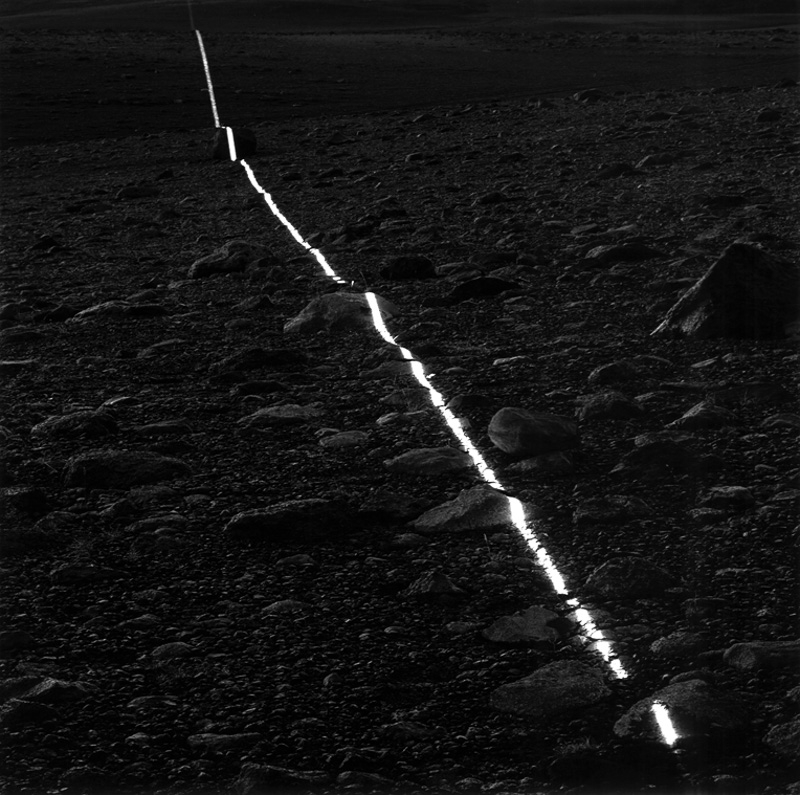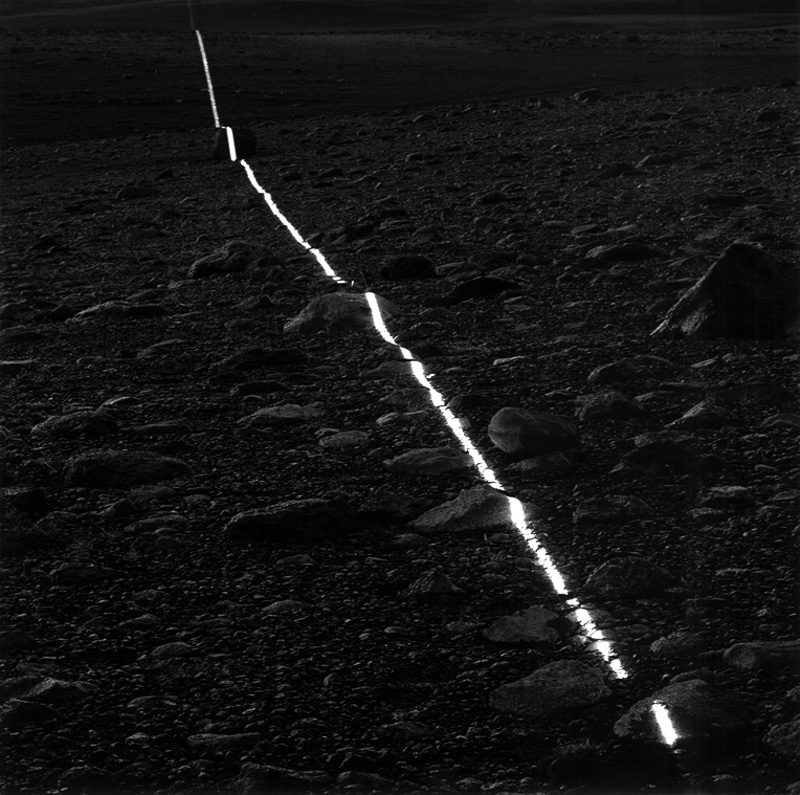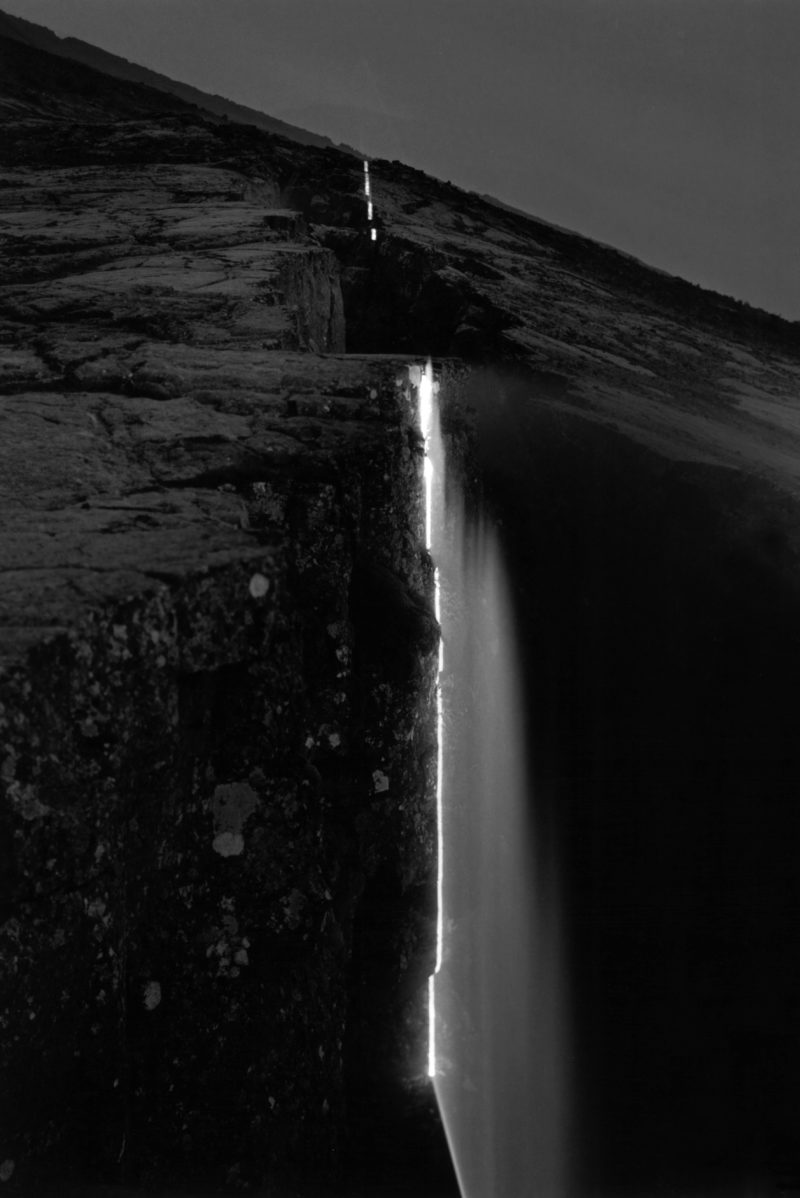 More by Magdalena Jetelovà