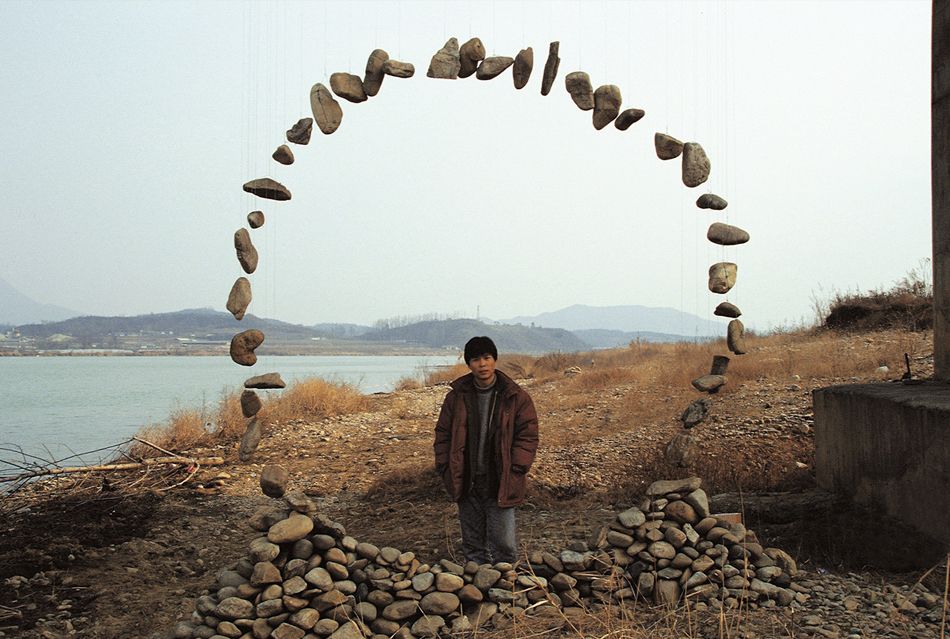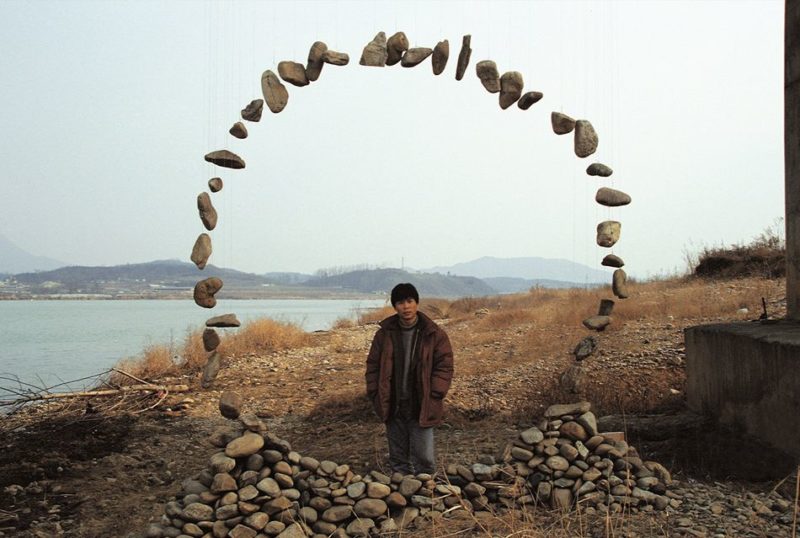 Biography
Jaehyo Lee (b. 1965, Hapchen, South Korea) graduated in 1992 with a BFA from the Hong-Ik University in Seoul. Combining distinct traces of Land Art, Arte Povera and Minimalism Lee´s works cast a questioning eye over the roots of form, its function and its role within the natural world.
Work between modern art and design
Lee´s works willfully play with the oft-contested boundaries between modern art and design, referencing the idealist´s cubes, cylinders and cones as perversions of the chaise longue, the coffee table, the lampshade, and even the humble doughnut.
The beauty of art as a product of labor
Revealing a subtly humorous and unsentimental attitude to nature, what unites these works is a belief that the beauty of art is a product of the labor from whence it comes, whether this is the meticulous carving of larch trunks into the form of a perfect sphere or, equally, the precise bending and sanding of thousands of nails hammered one after another into a hunk of cut lumber.
Artist's Statement – In his own words
Until recently, my work has been about combining wood with nails or steel bars and integrating them into geometrical shapes such as spheres, hemispheres, or cylinders. Whenever I did this, one of my problems was to keep the nails and bolts out of sight. Now, on the contrary, I put an emphasis on the nails themselves. I drive countless nails into wood, bend them, grind them, and make them protrude. I then burn the wood, blackening its growth ring records and its natural color. The glittering metallic nails on the black charcoal become ever more conspicuous, and through this process, I draw a picture on wood using nails. Those who make a hard living may be the ones who make this world a beautiful place. I certainly do not have the power to make it beautiful. I just hope to reveal the beauty in what is usually seen but not noticed. It may be a rusty bent nail. If you take a close look at it, however, you'll find out how beautiful it can be.
– Jaehyo Lee
Video: Interview with Jaehyo Lee
JaeHyo Lee 'Return to Nature'
Photos