Richard Mosse – Vintage violence, 2011
Courtesy of the artist and Jack Shainman Gallery, New York
Richard Mosse's The Enclave
Richard Mosse's commanding video installation The Enclave (2013) transcends art by also encompassing anthropology and journalism. It was produced by means of a recently superseded military film technology designed in World War II to reveal camouflaged mechanisms concealed within the landscape. This film is rendered in vivid tones of lavender, crimson and pink. Mosse utilized this film to document the ongoing conflict in eastern Democratic Republic of Congo, in which 5.4 million people have died since 1998 and is fundamentally ignored by the mass media.
Congo's conflict has (depending on your version of history), been going (on and off) for over 100 years, following the annexation of the Congo by Belgium's King Leopold in 1908. The conflict has continued more consistently since 1997. Like the mainstream media, the international political community has largely turned its back on the Congo. Recurrent massacres, human rights violations, and prevalent sexual violence continue on, The Enclave attempts to bring to light this forgotten, to make this humanitarian disaster unforgotten and visible. Mosse's work comprises six double-sided screens installed in a large darkened room (scroll down for photos), thus producing a corporeally immersive experience.
This disorienting and variegated installation is supposed to visually parallel eastern Congo's complex conflict, bewildering expectations by compelling the audience to interact with the imagery from a collection of divergent viewpoints.
Conclusion
The imagery is both psychedelic and disturbing, Mosse's view makes the forgotten unforgettable, the devastation that is currently invisible to mainstream society something that will never be unseen. It is important that the international community not forgets nor ignores what has happened and continues to happen in the area. Families torn apart, prominence of violence and death stemming from the conflict, neighbors turning into enemies- this should never be forgotten. For those who visit Mosse's installation, it is very likely that the conflict that the images portray will never be forgotten.
Landscape photos

Richard Mosse – Invasive Exotics, 2012. Digital c-print.
Courtesy of Jack Shainman Gallery, New York

Richard Mosse – Nowhere To Run, 2012

Richard Mosse – Platon, 2012. Digital c-print
Courtesy of the artist and Jack Shainman Gallery, New York

Richard Mosse – Poison Glen, South Kivu, Eastern Congo, 2012 Digital C print, 50 x 80 inches
Courtesy of Jack Shainman Gallery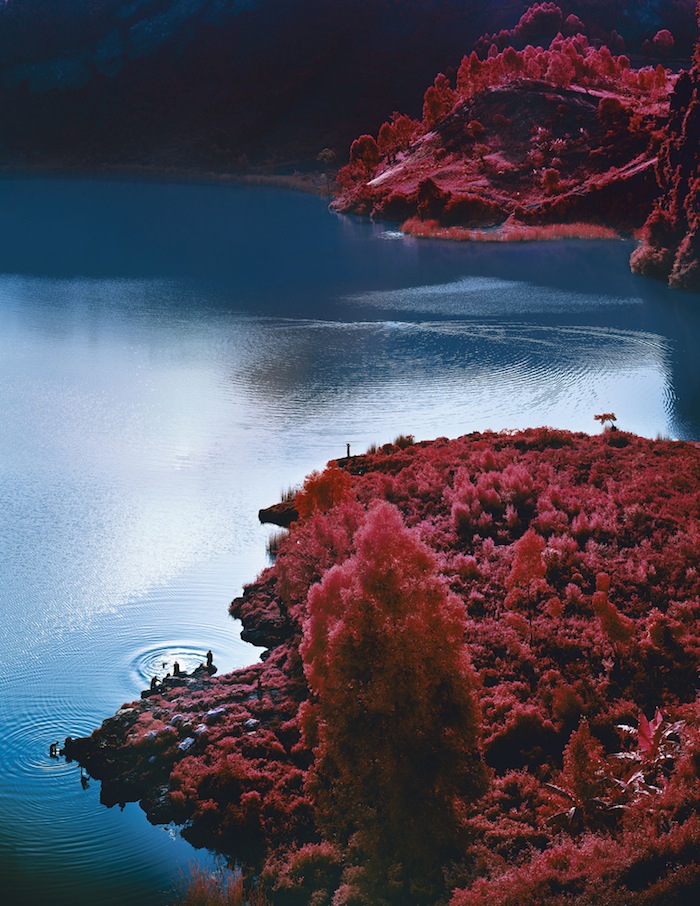 Richard Mosse – Lac Vert, 2012, from The Enclave (Aperture, 2013)

Richard Mosse – Thousands are Sailing I, 2012, Digital c-print, ed. 2 of 5 40 x 50 in
Courtesy of the artist and Jack Shainman Gallery, New York

Richard Mosse – Thousands Are Sailing II, North Kivu, eastern Congo, 2012
Courtesy of the artist, Galerie Carlier Gebauer and Jack Shainman Gallery

Richard Mosse – Tombstone Blues, North Kivu, eastern Congo, 2012, digital C print, 48 x 60 inches
Courtesy of the artist and Jack Shainman Gallery

Richard Mosse – Untitled Transient, 2012. Digital c-print
Courtesy of the artist and Jack Shainman Gallery, New York

Richard Mosse – Weeping Song, 2012. Digital c-print
Courtesy of the artist and Jack Shainman Gallery, New York

Richard Mosse – At Home he is a Tourist, 2012, Courtesy of The Vinyl Factory

Richard Mosse – Hombo Walikale, 2012, Digital c-print

Richard Mosse – I Shall Be Released, 2015 – Digital c-print – 102cm x 127cm – Edition of five + 1AP
Portrait photos

Richard Mosse – Madonna and Child, North Kivu, Eastern Congo, 2012 Digital C print, 35 x 28 inches
Courtesy of Jack Shainman Gallery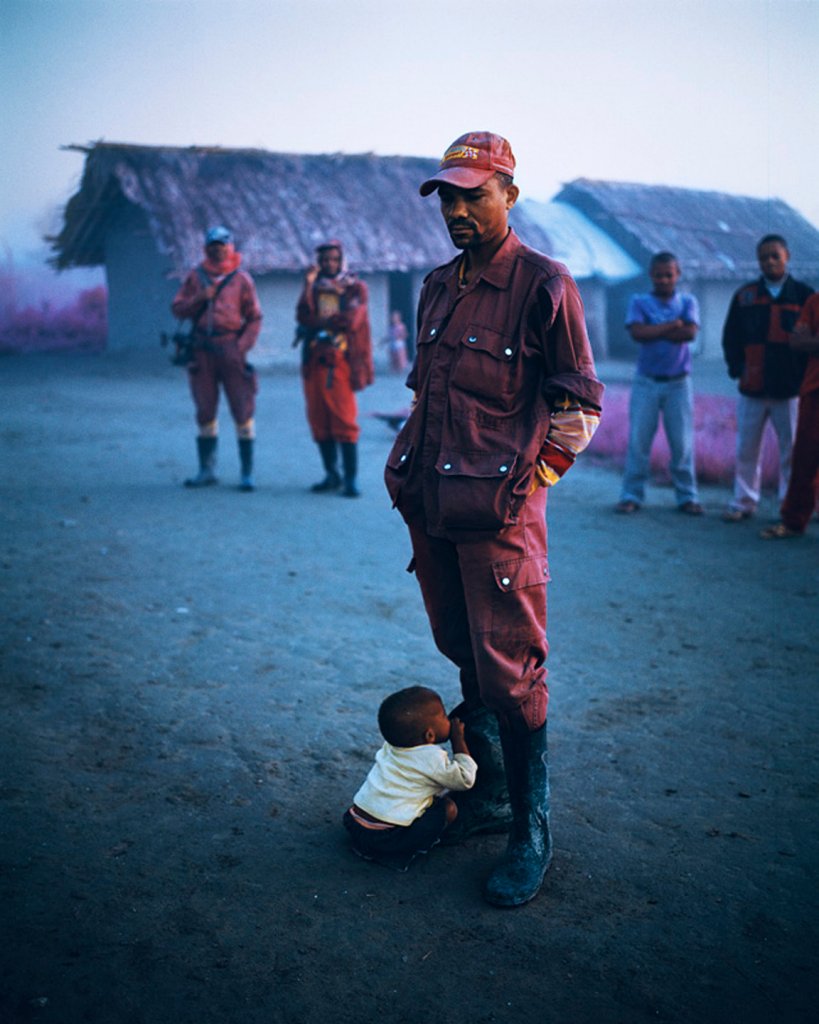 Richard Mosse – Only Love Can Break Your Heart, 2012, from The Enclave (Aperture, 2013)
Courtesy of the artist and Jack Shainman Gallery

Richard Mosse – Protection, North Kivu, East Congo, 2012, digital C print, 60 x 48 inches
Courtesy of Jack Shainman Gallery

Richard Mosse – Safe From Harm, North Kivu, eastern Congo, 2012 Digital C print, 48 x 60 inches
Courtesy of the artist and Jack Shainman Gallery

Richard Mosse – She Brings the Rain, 2011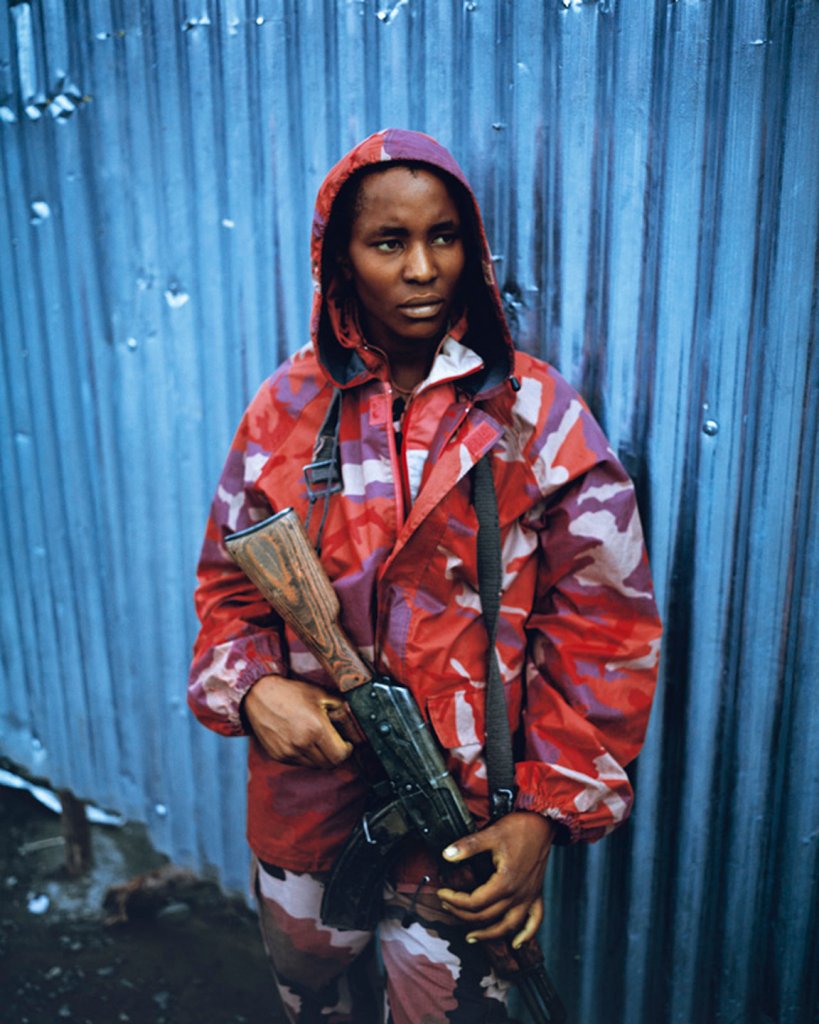 Richard Mosse – Sonic Youth, 2012

Richard Mosse – Suspicious Minds, 2012, digital c-print 48 x 60 inches

Richard Mosse – Two Soldiers- Man-Size, North Kivu, eastern Congo, 2011 Digital C print, 72 x 90 inches
Courtesy of the artist and Jack Shainman Gallery

Richard Mosse – Wrap Your Troubles In Dreams, North Kivu, eastern Congo, digital C print, 60 x 48 inches
Courtesy of the artist and Jack Shainman Gallery

Richard Mosse – Drag, 2012
Courtesy of the artist and Jack Shainman Gallery, New York

Richard Mosse – Higher ground, 2012, C photograph, 227.0 × 185.0 cm
Courtesy of the artist and Jack Shainman Gallery, New York
Group photos

Richard Mosse – La Vie En Rose, North Kivu, Eastern Congo, 2010

Richard Mosse – Lost Fun Zone, North Kivu, eastern Congo, 2012, digital C print, 72 x 90 inches
Courtesy of the artist and Jack Shainman Gallery

Richard Mosse – Colonel Soleils Boys, 2010
Courtesy of the artist and Jack Shainman Gallery, New York

Richard Mosse – First we take Manhattan, 2012
Courtesy of the artist and Jack Shainman Gallery, New York
Other photos

Richard Mosse – Of Lillies and Remains, North Kivu, eastern Congo, 2012, digital C print, 72 x 90 inches
Courtesy of the artist and Jack Shainman Gallery

Richard Mosse – Simple Twist of Fate, 2012

Richard Mosse – The Enclave, 2012-13, eastern Democratic Republic of Congo, 16mm infrared film transferred to HD video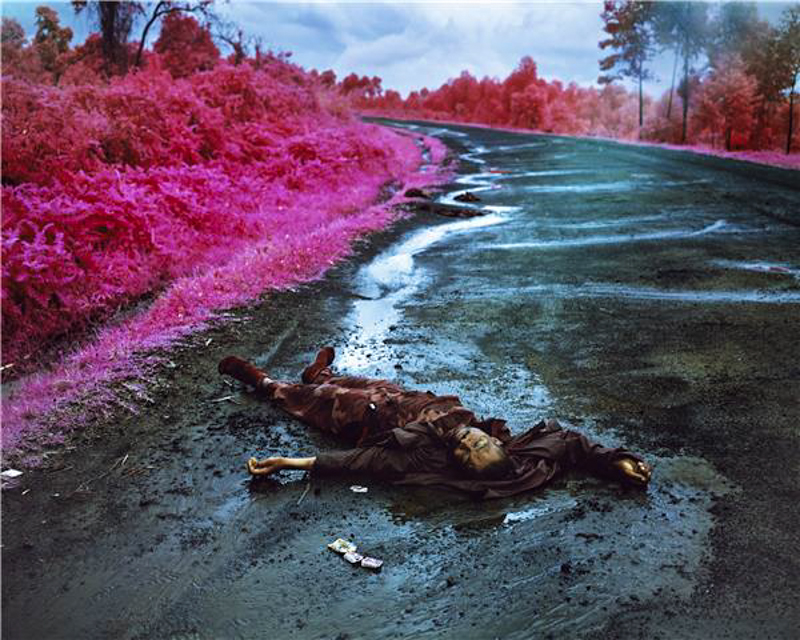 Richard Mosse – Wave of Mutilation, 2012

Richard Mosse – Better Than The Real Thing, North Kivu, eastern Congo, 2012
Jack Shainman Gallery and carlier | gebauer

Richard Mosse – Heartbreak Hotel, 2012, from The Enclave (Aperture, 2013)
Exhibition photos

Richard Mosse – Installation view, The Enclave, 2012–2013. 16 mm infrared film transferred to HD video. Produced in eastern Democratic Republic of Congo
Courtesy of Jack Shainman Gallery, New York

Richard Mosse – Installation view, The Enclave, 2012–2013. 16 mm infrared film transferred to HD video. Produced in eastern Democratic Republic of Congo
Courtesy of Jack Shainman Gallery, New York

Richard Mosse – Installation view, The Enclave, 2012–2013. 16 mm infrared film transferred to HD video. Produced in eastern Democratic Republic of Congo
Courtesy of Jack Shainman Gallery, New York
Film stills

Richard Mosse – 2013 (16mm stills), Six screen film installation
Courtesy the artist and Jack Shainman Gallery

Richard Mosse – 2013 (16mm stills), Six screen film installation
Courtesy the artist and Jack Shainman Gallery

Richard Mosse – 2013 (16mm stills), Six screen film installation
Courtesy the artist and Jack Shainman Gallery

Richard Mosse – 2013 (16mm stills), Six screen film installation
Courtesy the artist and Jack Shainman Gallery

Richard Mosse – 2013 (16mm stills), Six screen film installation
Courtesy the artist and Jack Shainman Gallery

Richard Mosse – 2013 (16mm stills), Six screen film installation
Courtesy the artist and Jack Shainman Gallery
Video: Richard Mosse speaks about The Enclave and his visits to rebels in remote areas of Africa
Related works