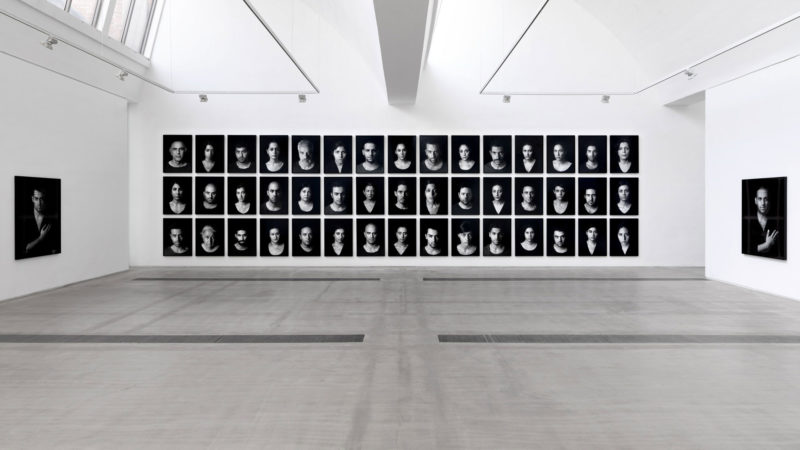 Introduction
The Gladstone Gallery and the Faurschou Foundation in Beijing, China are just some of the art spaces that have had the pleasure of exhibiting Shirin Neshat's The Book of Kings.
The exhibition consisted of a total of 56 black and white photos framed in unmated and black frames that were hung across the two galleries. Neshat, "persona non grata" in Iran due to her art, created the photographs to reference a broad array of important and modern political metaphors.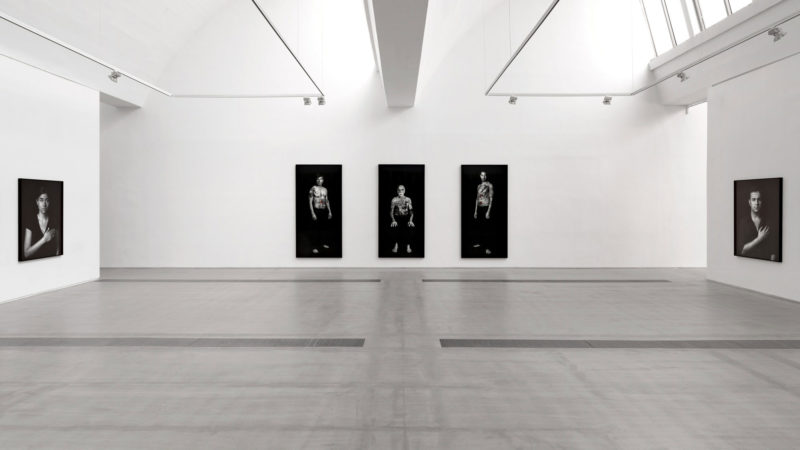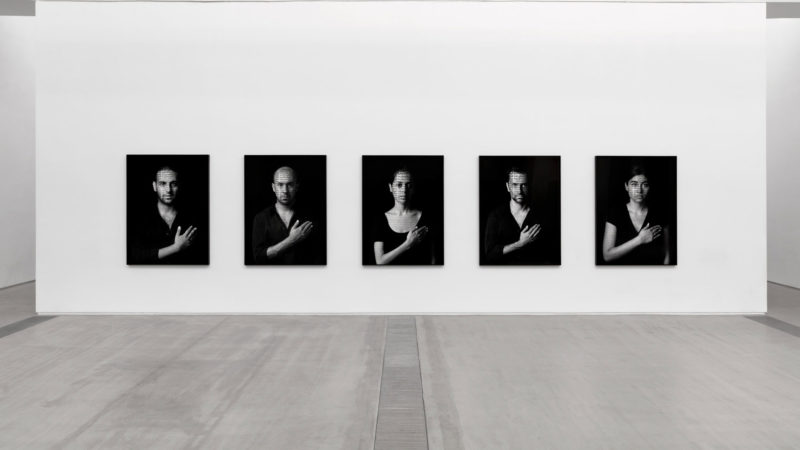 What inspired Shirin Neshat?
Shirin's exhibit was motivated by the series of political uprisings, now commonly known as the Arab Spring, which took place throughout different Arab countries between 2011 and 2012. The Book of Kings explored the causal conditions of power within social and cultural structures in the modern society.
The title of the installation was inspired by the 60,000-verse historical poem known as Shahnameh1 or the Book of Kings in English. 11th-century poet Ferdowsi2 created the ancient poem that inspired the title of the exhibition, and it chronicled the history of Iran throughout its 7th century Islamic conquest of Persia3.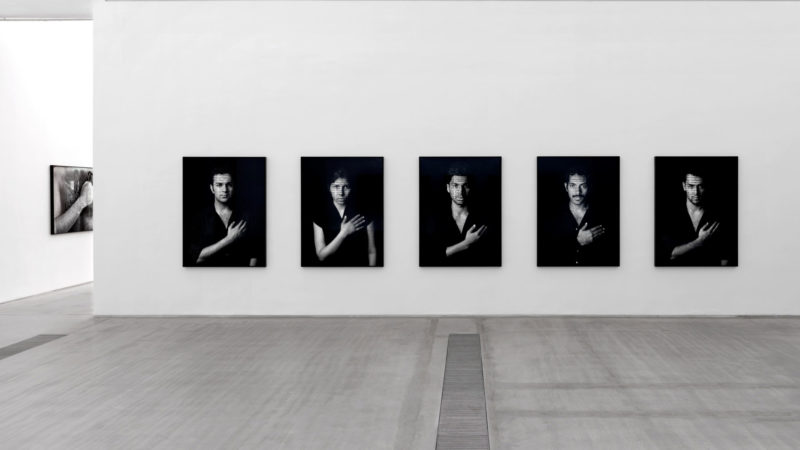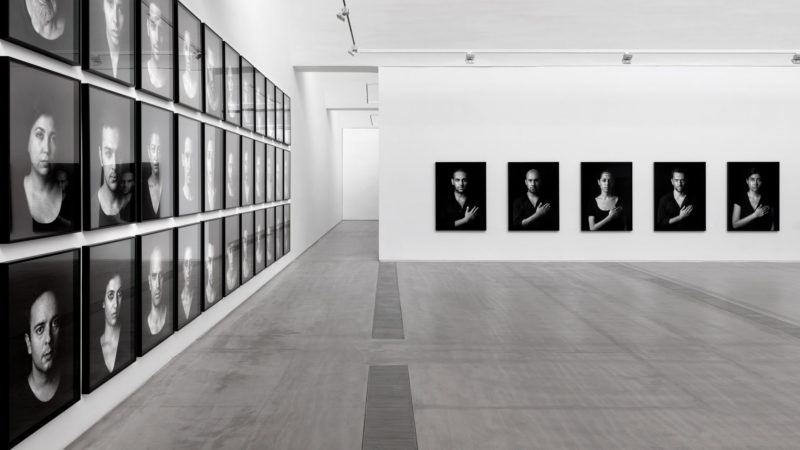 Video: An encounter with artist Shirin Neshat
An encounter with artist Shirin Neshat | DW Documentary
History, politics, and poetry in one exhibition
Managing to interweave history, politics, and poetry in one exhibition, Shirin Neshat set the series against the backdrop of the Arab Spring perfectly. Just as Ferdowsi cast the Islamic conquest of Persia as a catastrophe, Neshat's photographs were also created to commemorate the masses of unknown citizens who sacrificed themselves to see justice and political freedom upheld across many Arab and Middle East countries.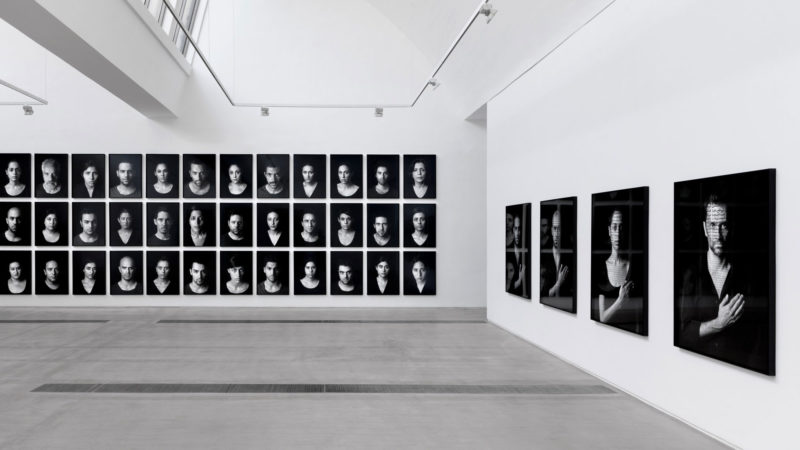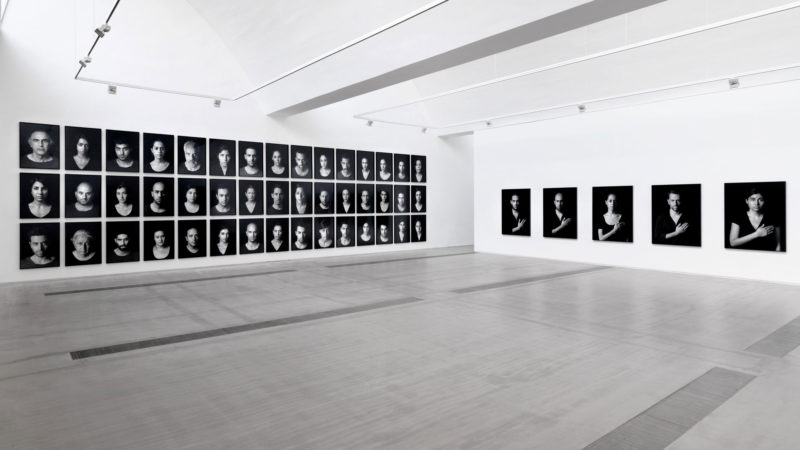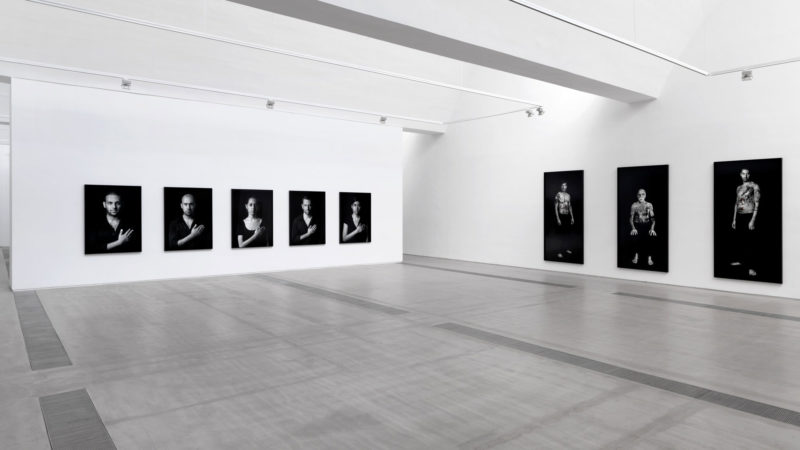 Shirin Neshat's photographs
Shirin Neshat's photographs consisted of three groups of large-scale black and white pictures, hand-annotated pictures with poetry and pictures featuring prison writings that had been done in Farsi calligraphy. These three groups of photographs represented the villains, the patriots, and the public who participated in the Arab Spring riots.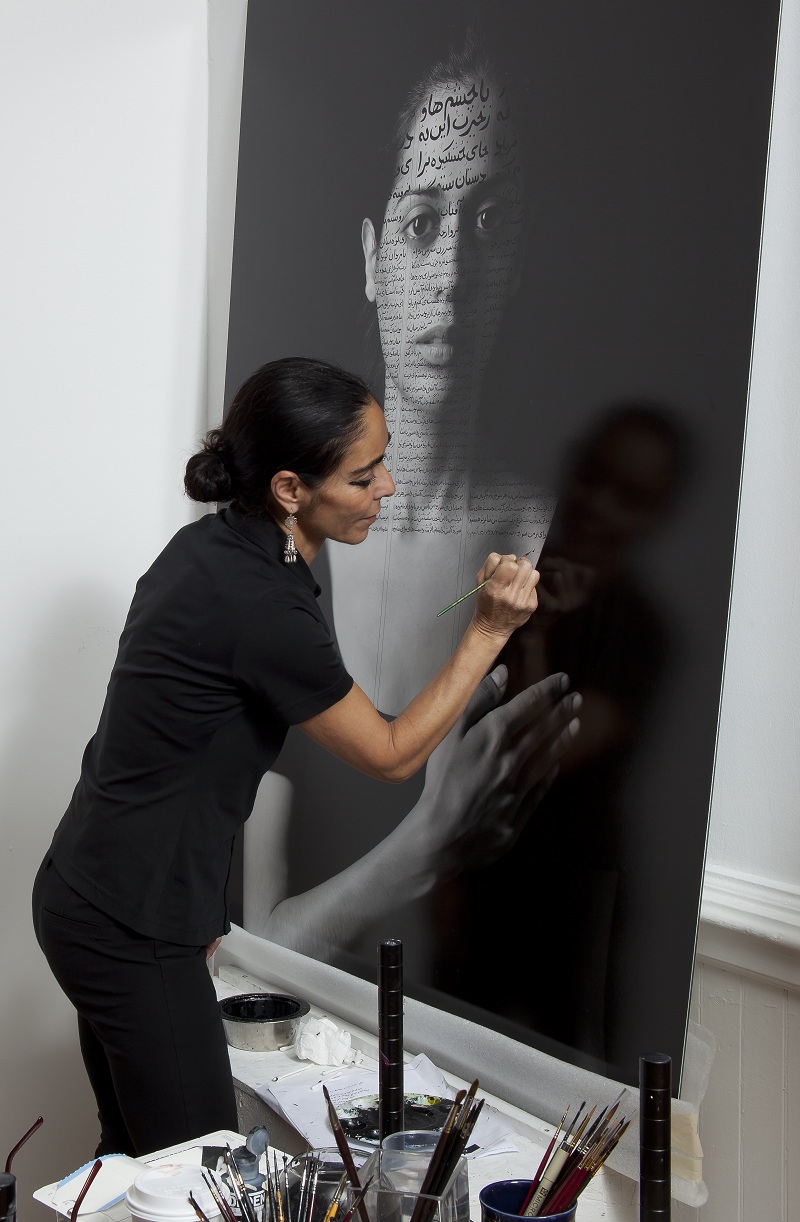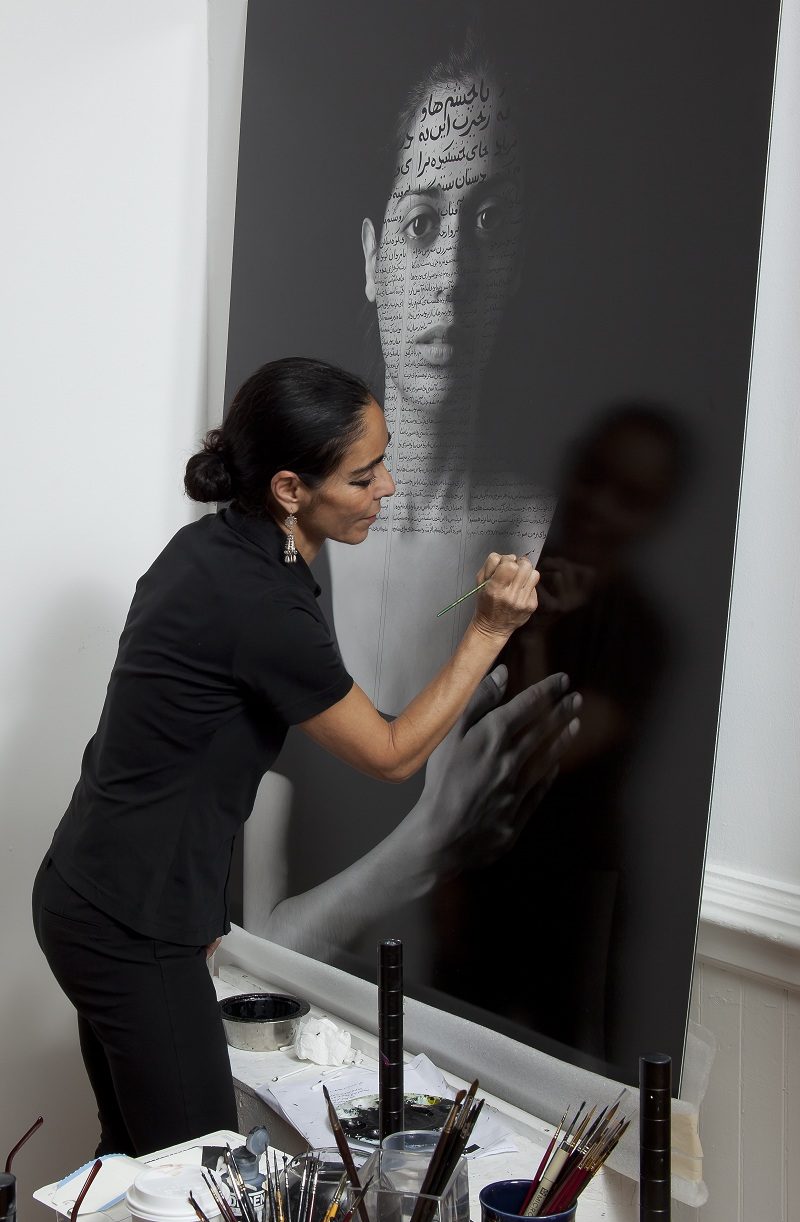 The portraits
The portraits were hung in a grid covering a whole wall. The portraits featured headshots of both serious-looking men and women. The subjects represented the nuances of group emotion during the riots, from aspiration and resignation to hope and uncertainty.
The Patriots
Unlike the villains' section, the patriot segment featured torso-level portraits of young subjects placing their hands over their chests. The expressions on these subjects were more intense to include expressions of defiance, pride, and even hatred. The calligraphic elements on the skin of these subjects were larger and bolder as if shouting the expressions rather than whispering them.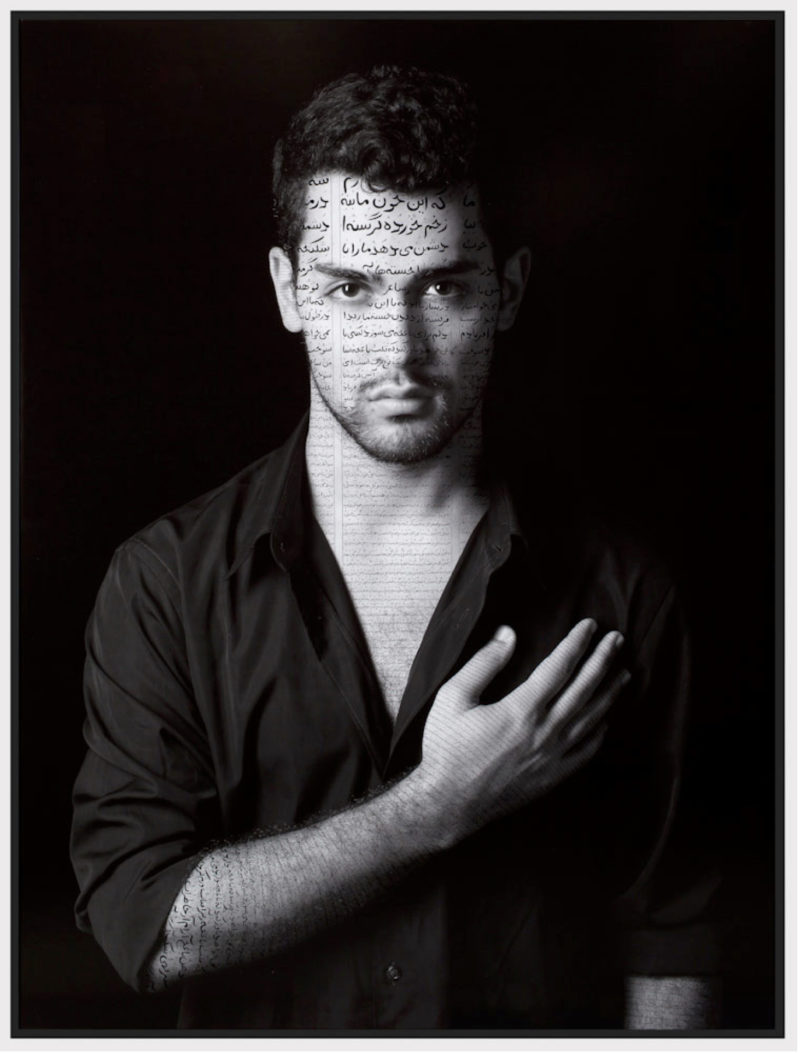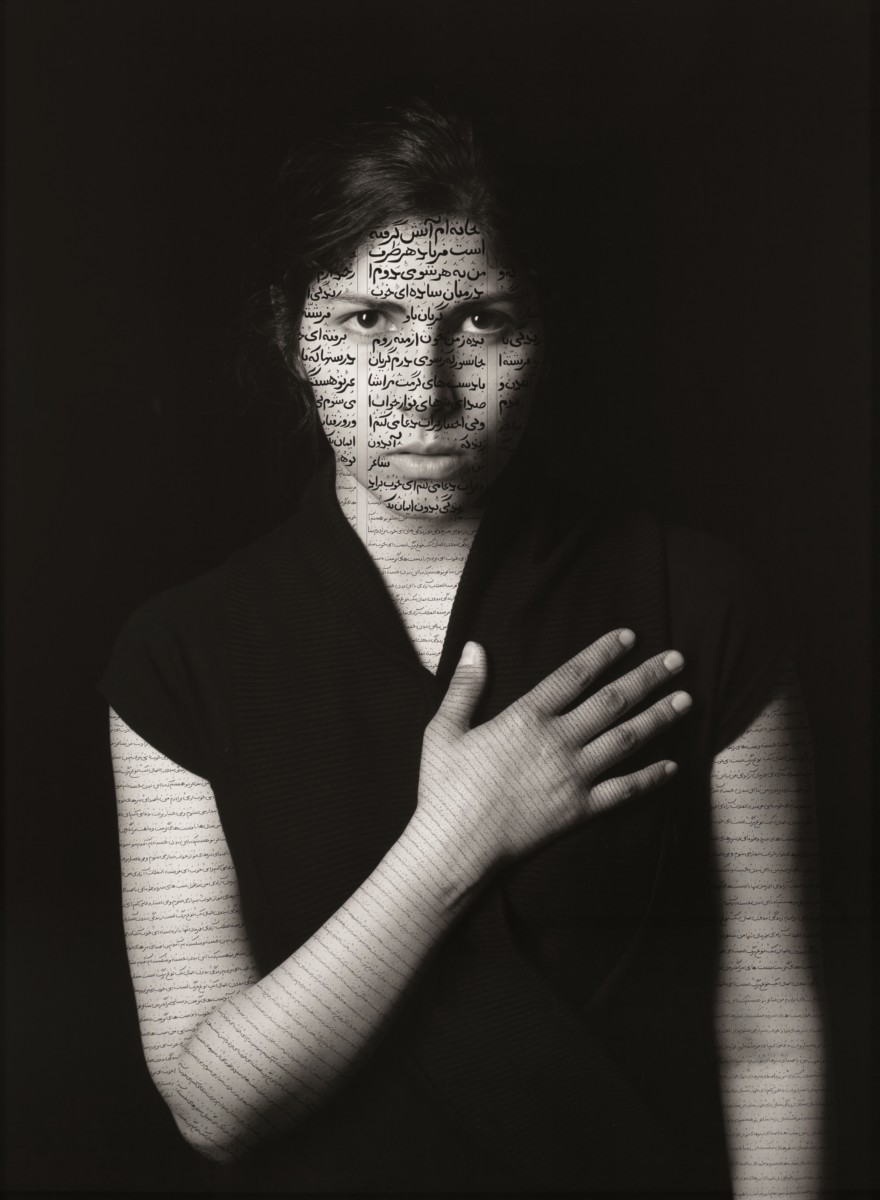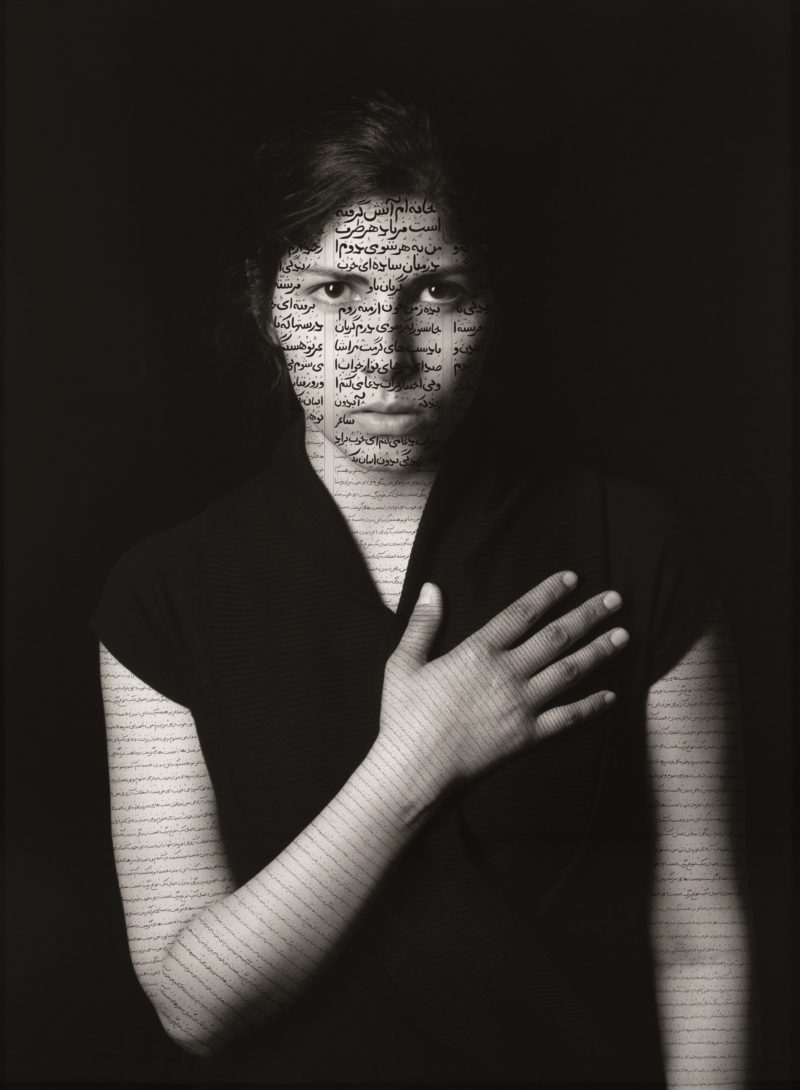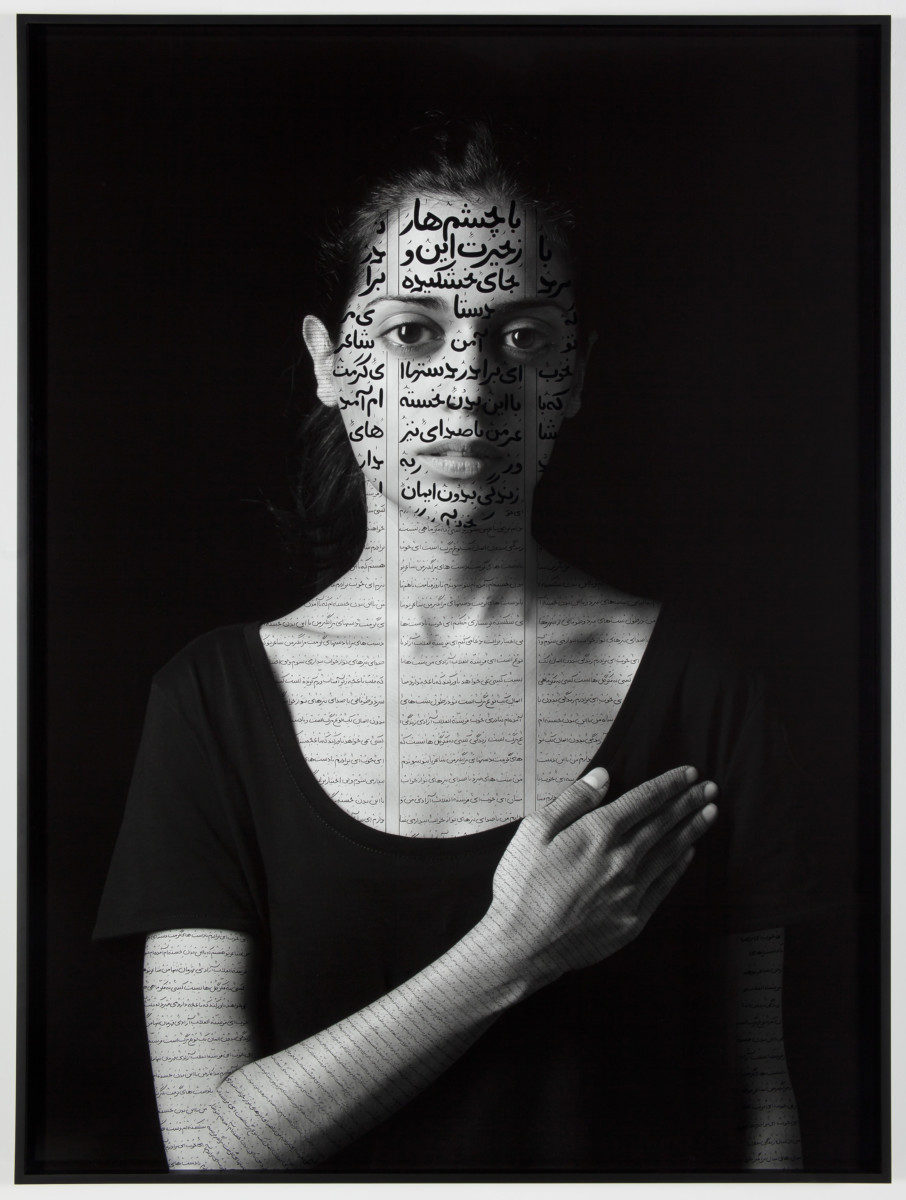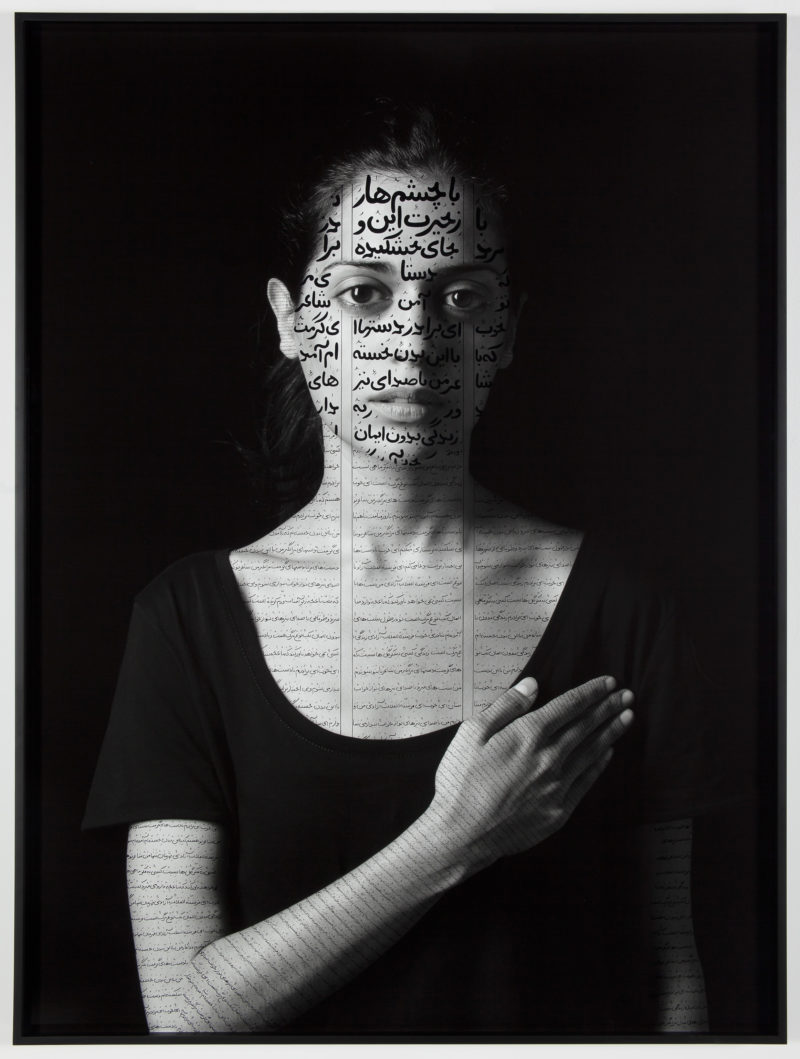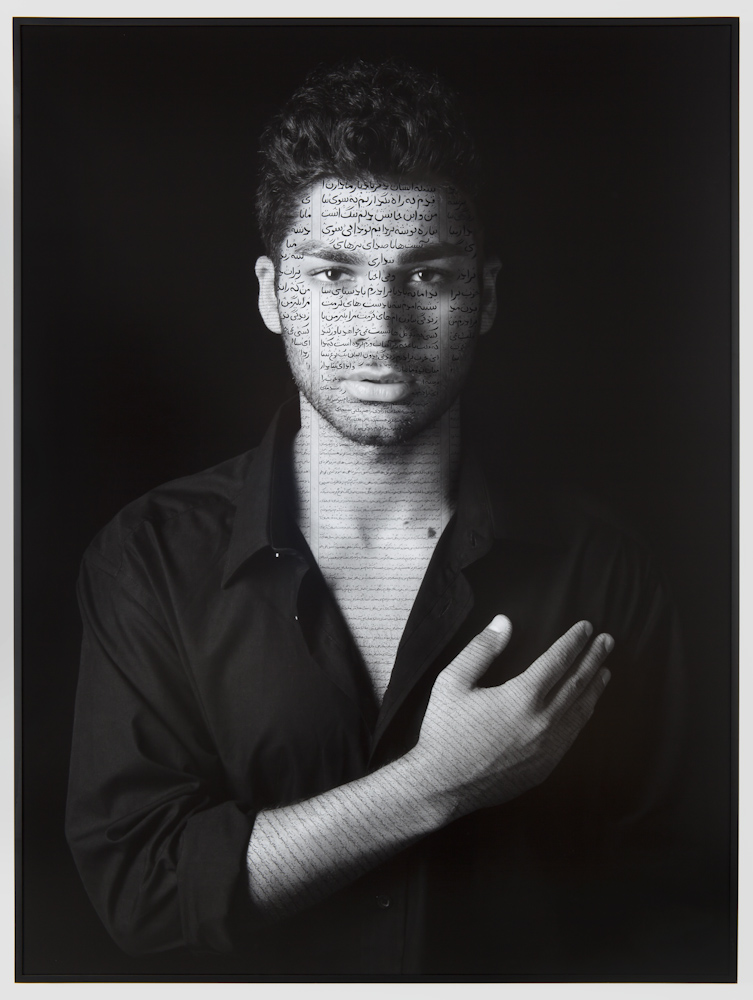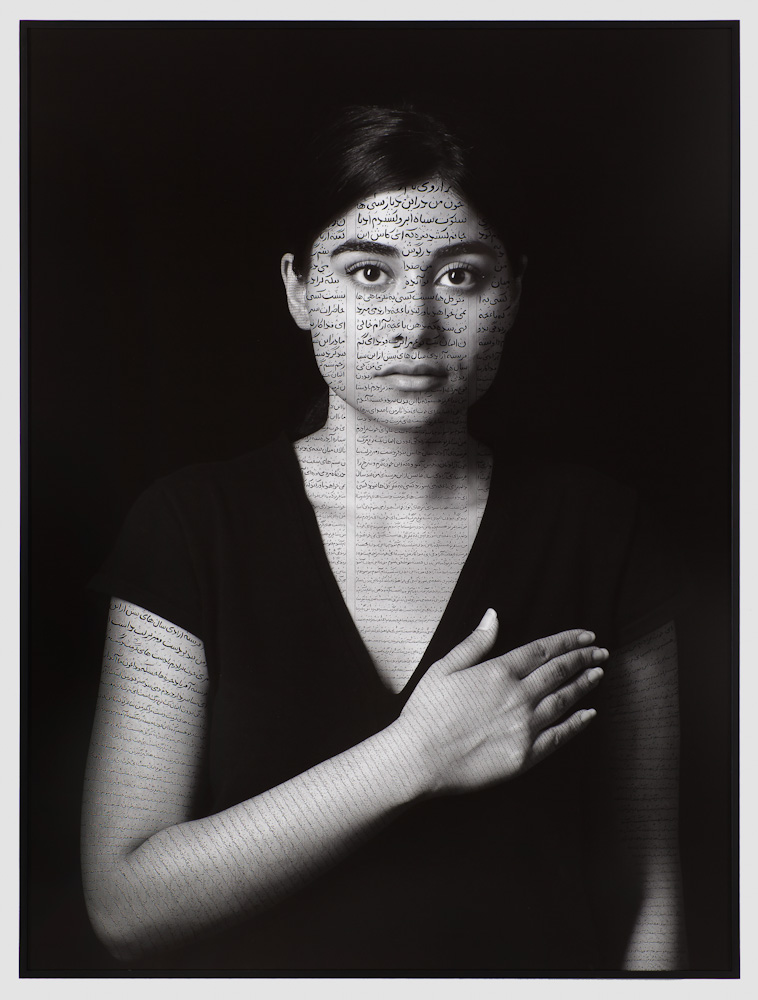 The Villains
Lastly, the villains' category of the series consisted of pictures of older men. The calligraphic details were elaborate and were placed across the bare chest of the male subjects like tattoos. Observed together, all three categories represented metaphors, symbols, and emotions that accompany political movements like the Arab Spring.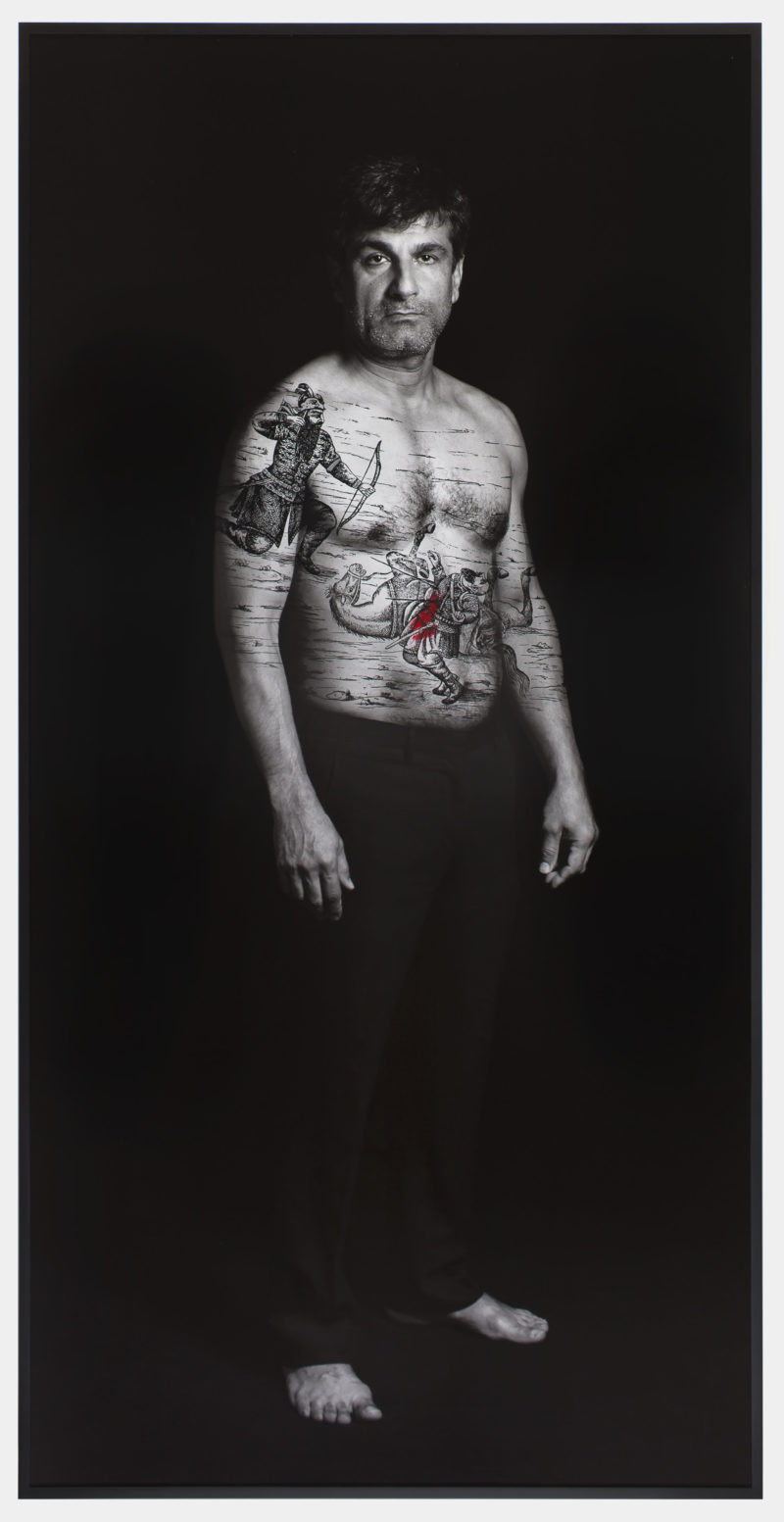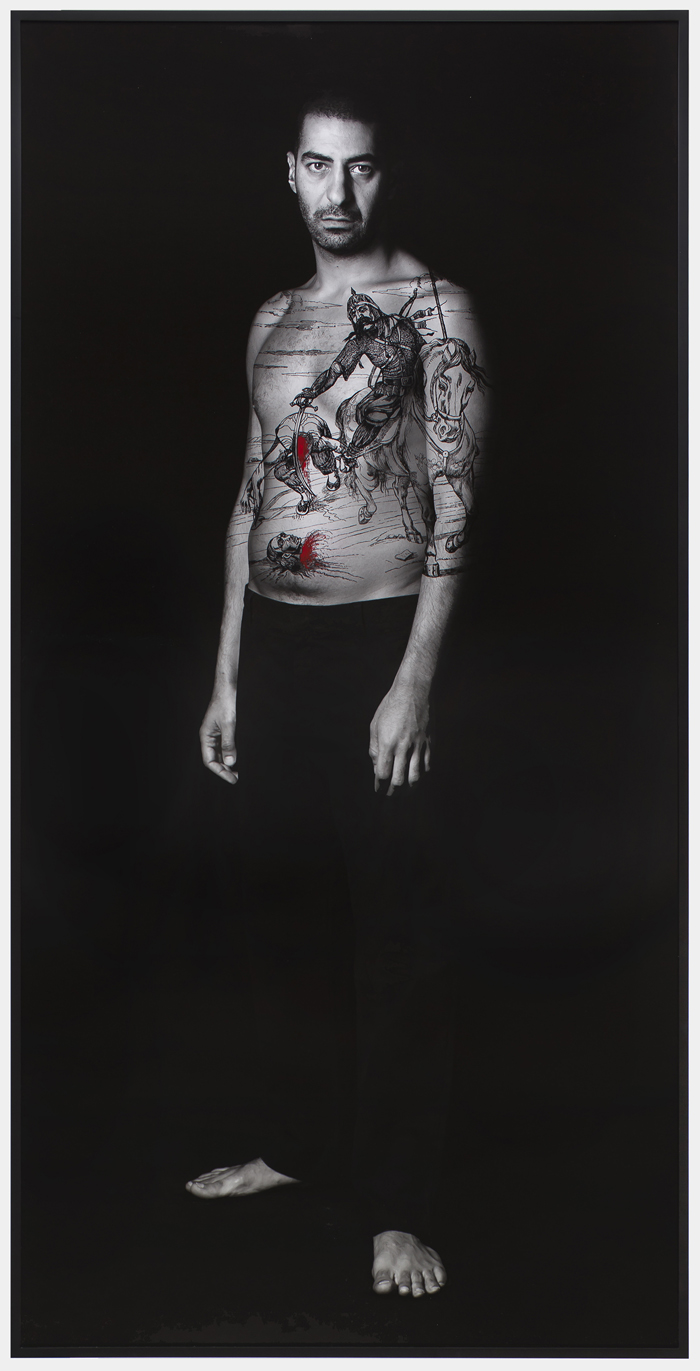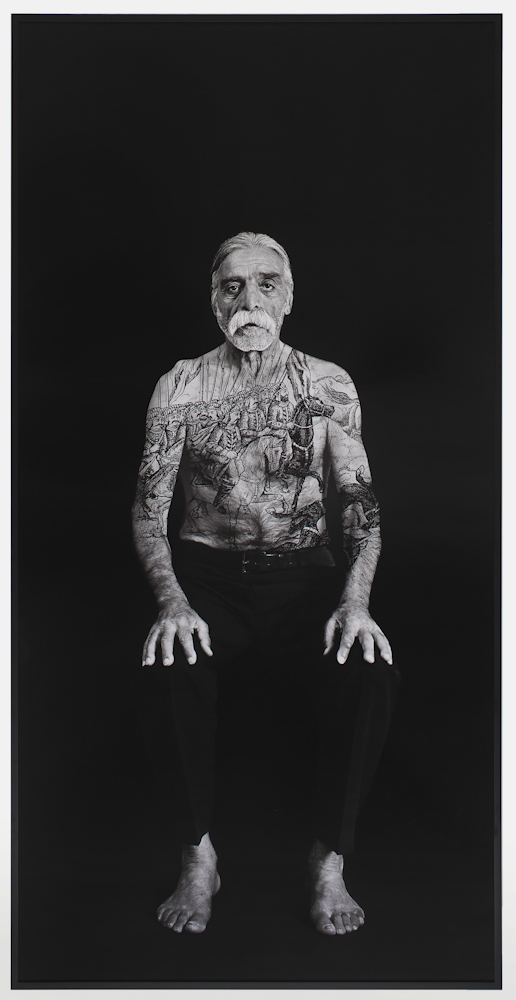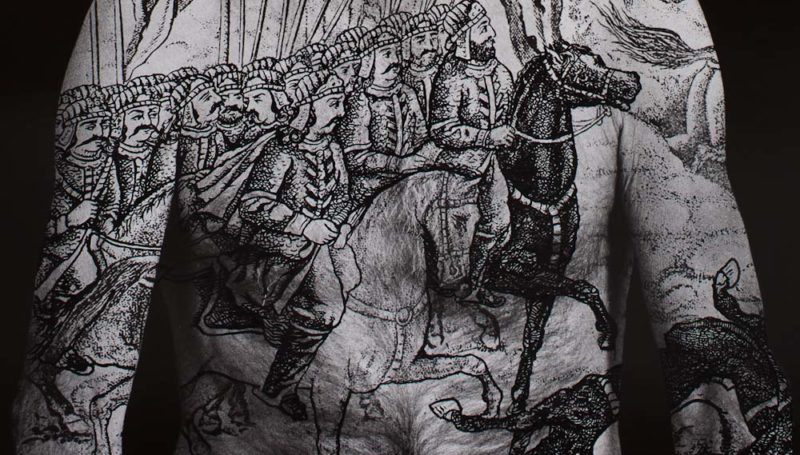 The Masses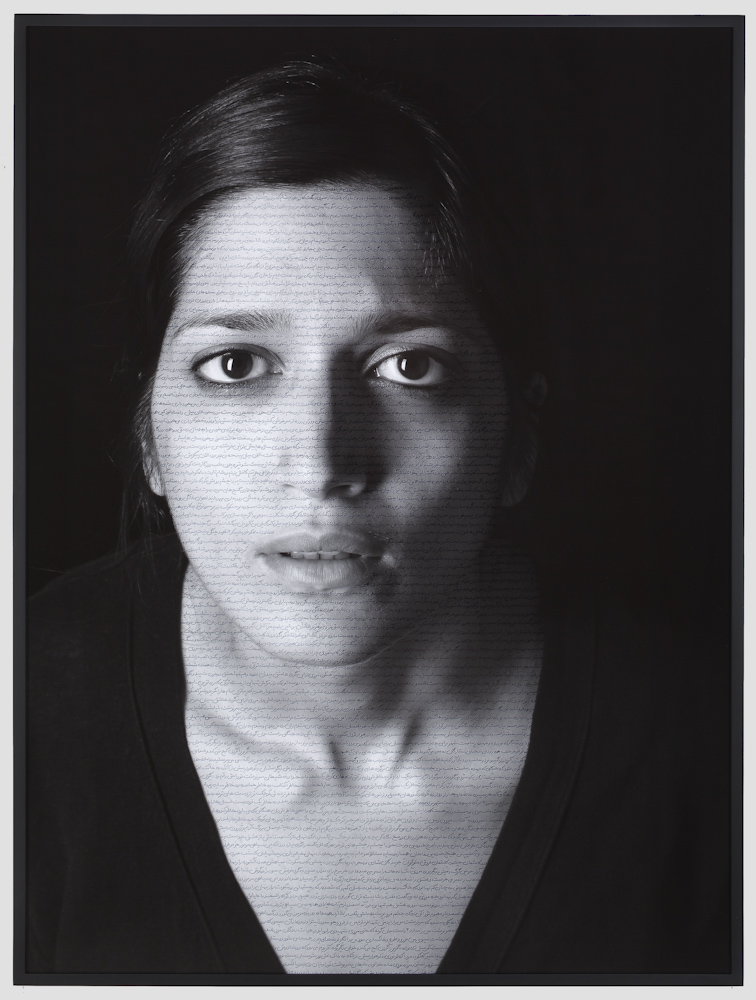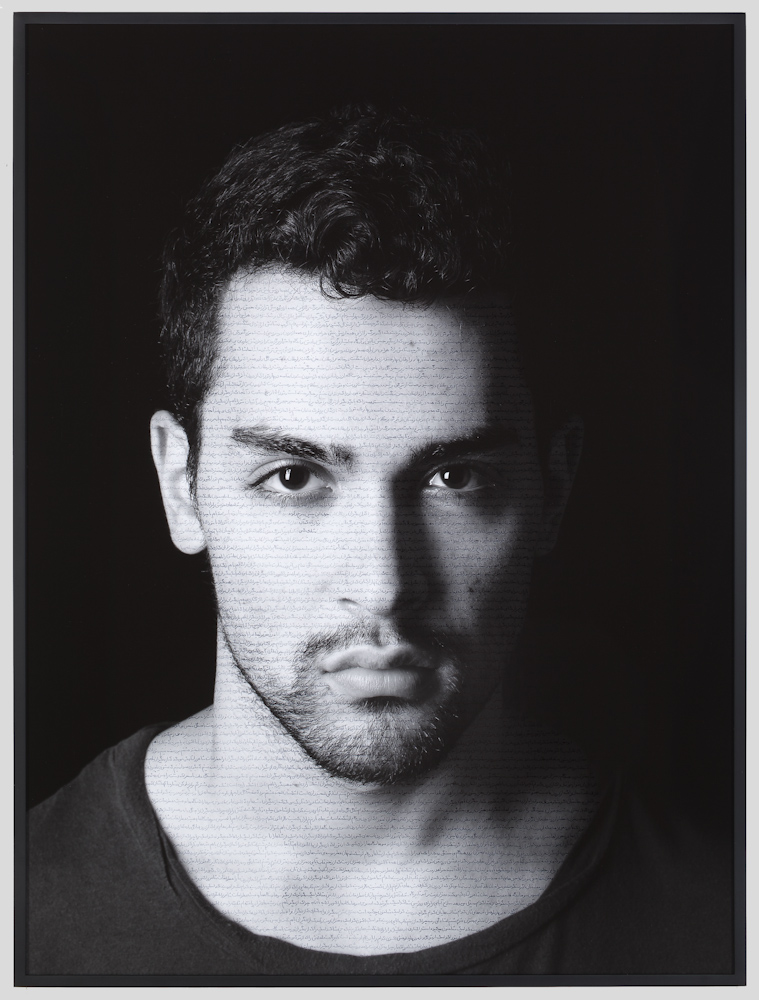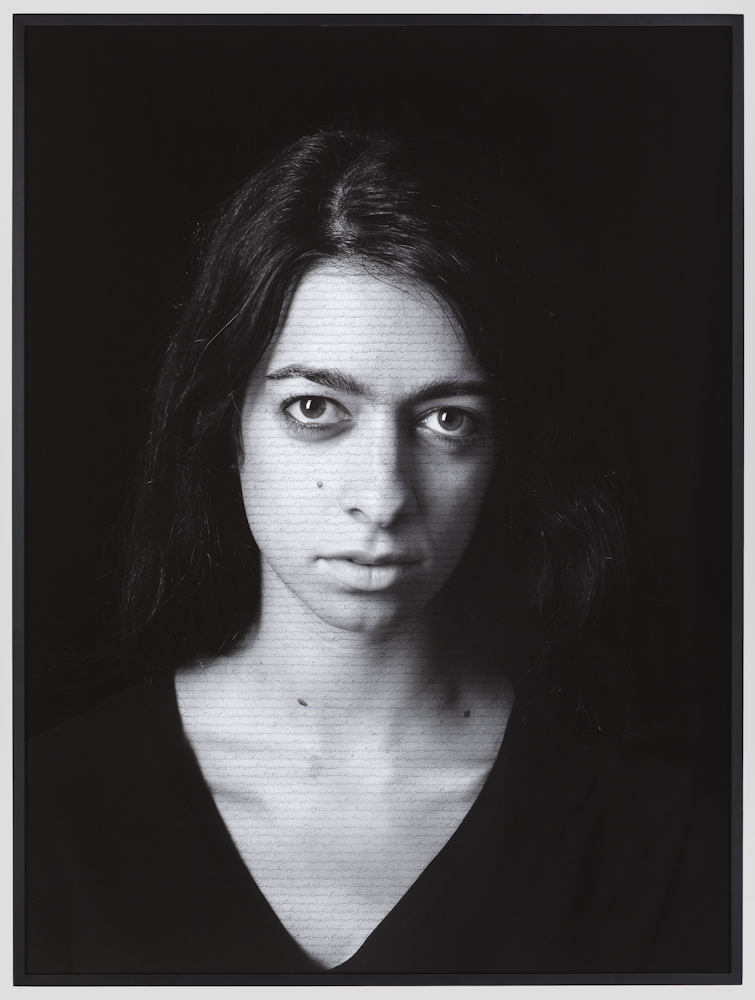 More by Shirin Neshat
Footnotes