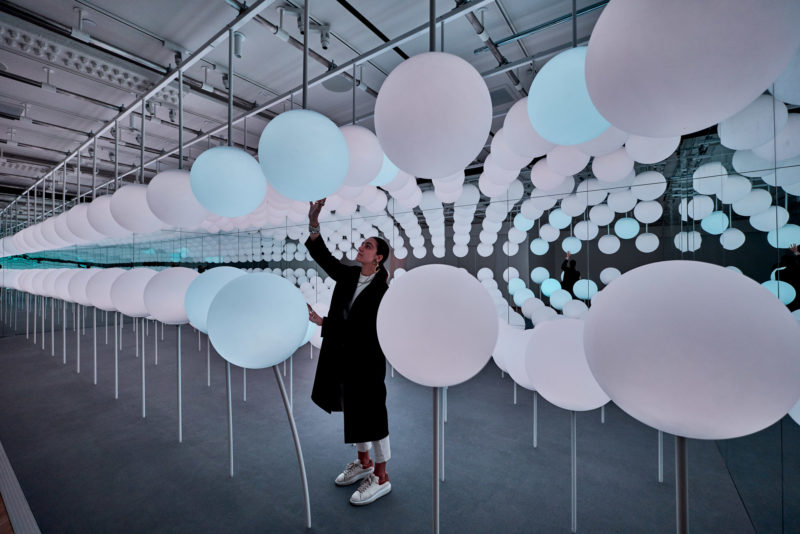 Introduction
Snarkitecture's new creation – Sway – is a massive piece of art that only needs a touch to light up into blue. Sway is a collection of 168 white round orbs. The immersive installation is for a gallery located at Intersect. At first, you may not feel like touching the art. However, the reaction you develop upon seeing its response every time someone touches it will make you change your mind faster than you can say, "Sway!"
Snarkitecture took a lot of time to come up with this creation. For starters, the orbs are not only mounted on the floor but also hang from the ceiling. That way, you may be lulled into thinking that you are seeing their reflection. Apart from that, LEDs light them up from within. Whenever someone touches the orbs, they change their color. On top of that, they also change color based on how visitors move around the gallery.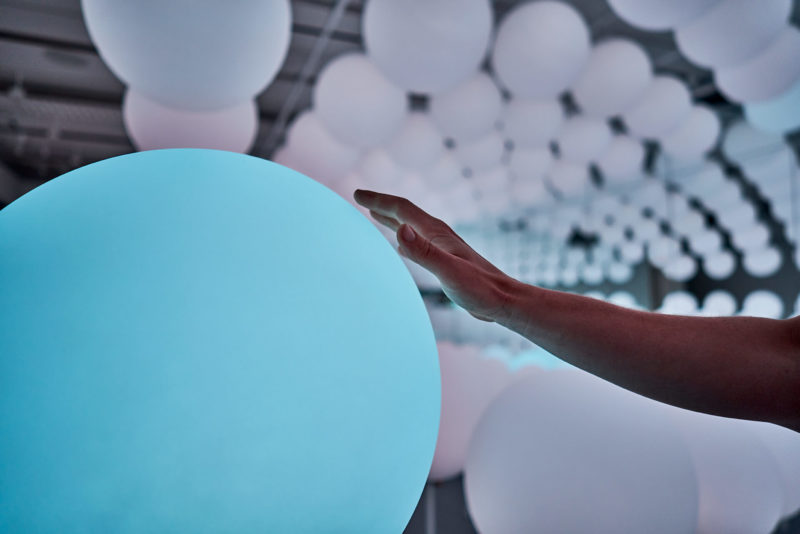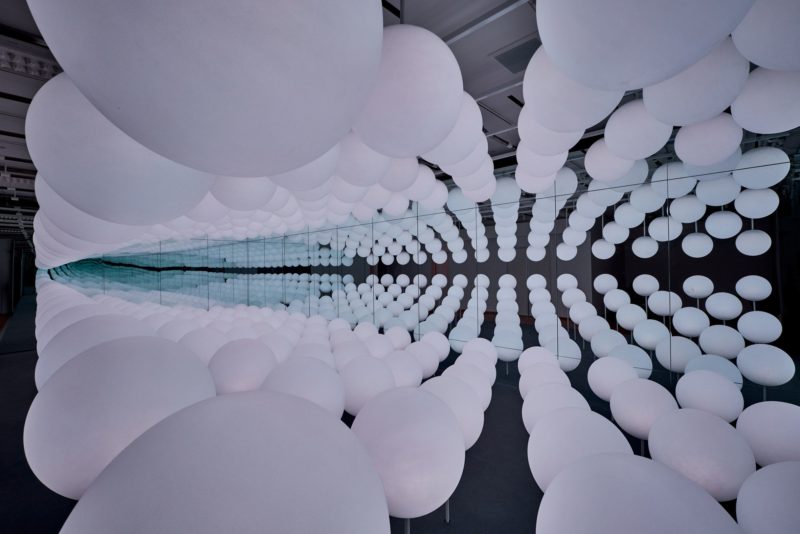 What makes this work unique?
Mix of architecture and contemporary art
For the most part, any mention of architecture and contemporary art in the same sentence can seem quite farfetched. However, Sway offers a clear illustration of an instance when the two meet and work together without much of a problem. What is more, Sway screams, "Touch", to all visitors at the gallery. That is quite the contrast to universally accepted behavior in art spaces, where guests are prohibited from touching any piece of art.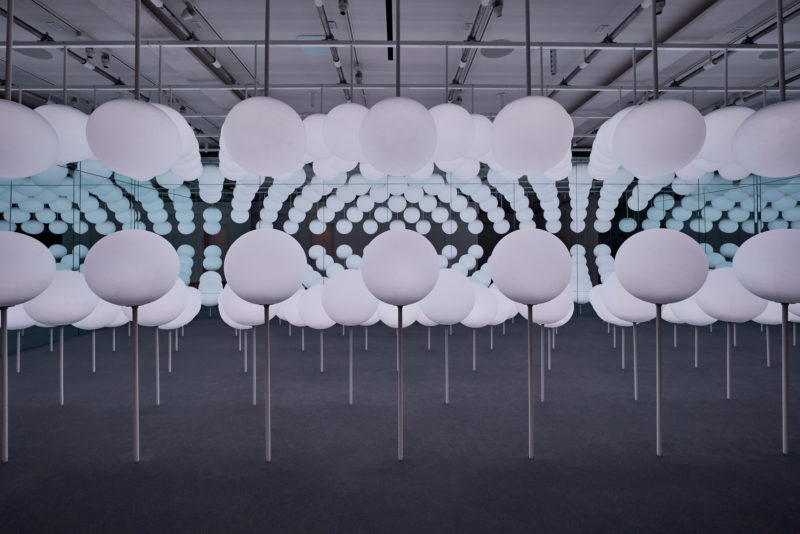 Lollipop-Like design
The orbs are designed like lollipops. According to one of the partners at Snarkitecture – Bob Porto, the lollipop or lamp shape is a deliberate design to make art lovers contemplate playing. Remarkably, Sway is not only inviting humans to play around and have a fun-filled time. A close look at the light-up orbs shows that they also seem to speak with each other. Significantly, the experience you feel when inside the gallery would be different without the mirrored walls.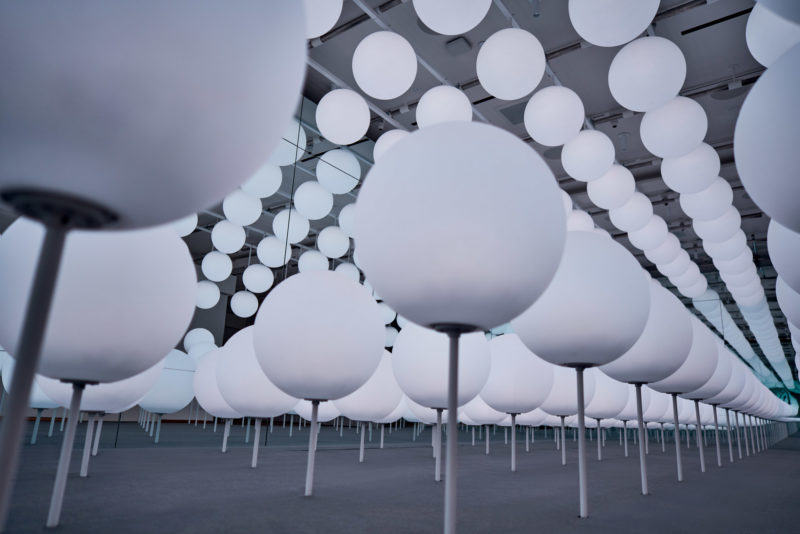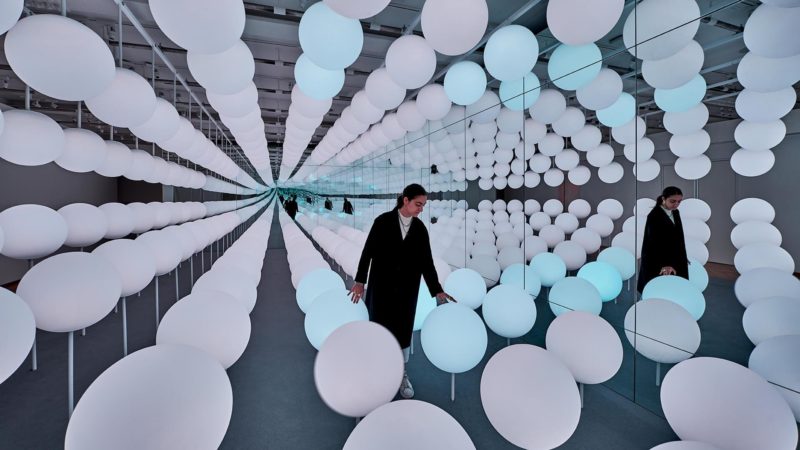 Video
Perfect engagement for the senses
Many masterpieces can engage more than one of your senses. However, rarely will you find one with the capacity for engaging all your tactile and visual senses simultaneously. In this regard, you can't fault what Sway does. Whether you're in New York as a tourist or resident, you will not help but take notice of the interactive experience the masterpiece conjures in you. Furthermore, it also offers a perfect mix of the following:
Acrylic sphere diffusers
LED lights
Glass mirror
White cork floor
Flexible swaying poles
Pristine interior design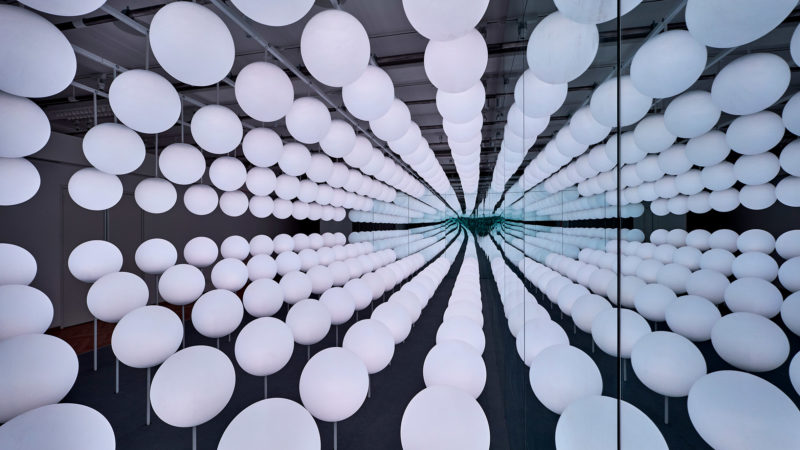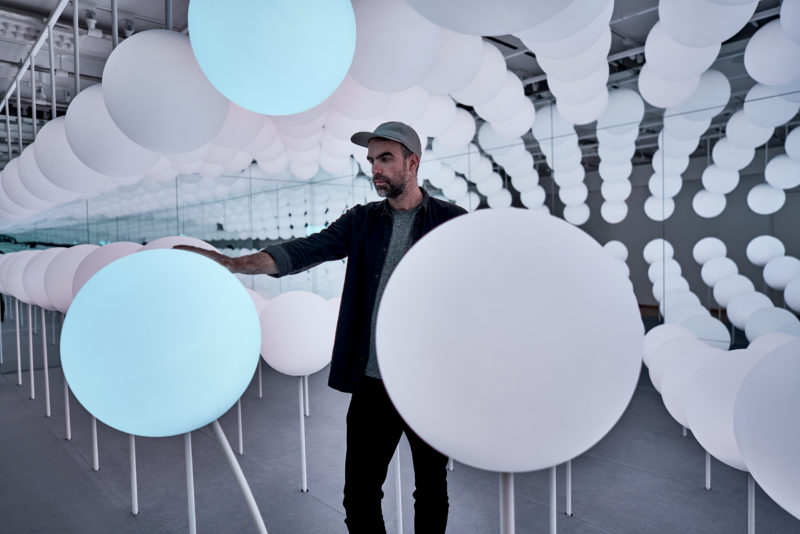 Conclusion
All those special effects adhere to the reputation that Intersect has developed over the years for being the center for design and technology. With the installation of Sway, there is no doubt that Intersect seeks to continue excelling in this respect. The fact that the visitors don't have to pay anything to visit Sway is an added attraction too. Sway's launch is testament to the incredible support that it extends to artists and all types of creative talent.