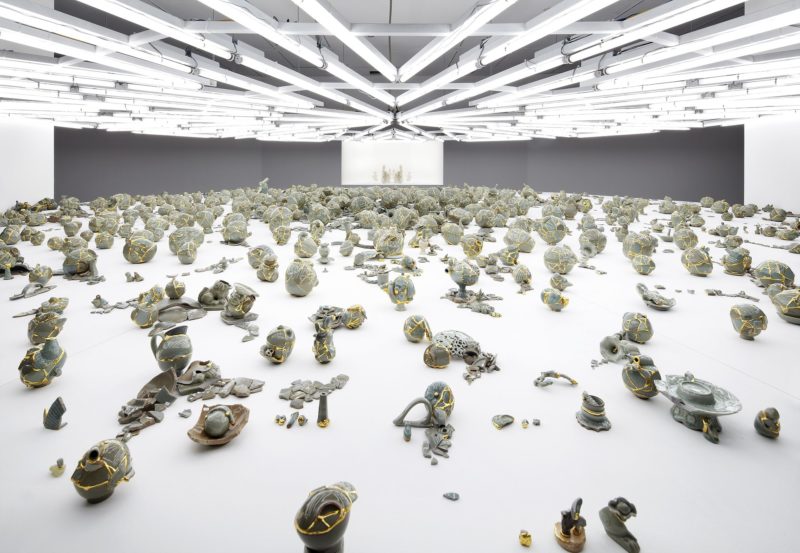 Introduction
Yeesookyung is a South Korean artist living in Seoul. She is known for her complex and enchanting ceramic designs and sculptures. Like many of her works, the Translated series series is made up of shards and fragments of broken ceramic pieces that are carefully pieced together like a jigsaw puzzle.
Yeesookyung created her Translated Vase back in 2002 after observing discarded trash from the ceramic master Lim Hang Taek glimmering in the sunlight. The reflection of light from the shards and the organic forms of the cracks inspired her craft.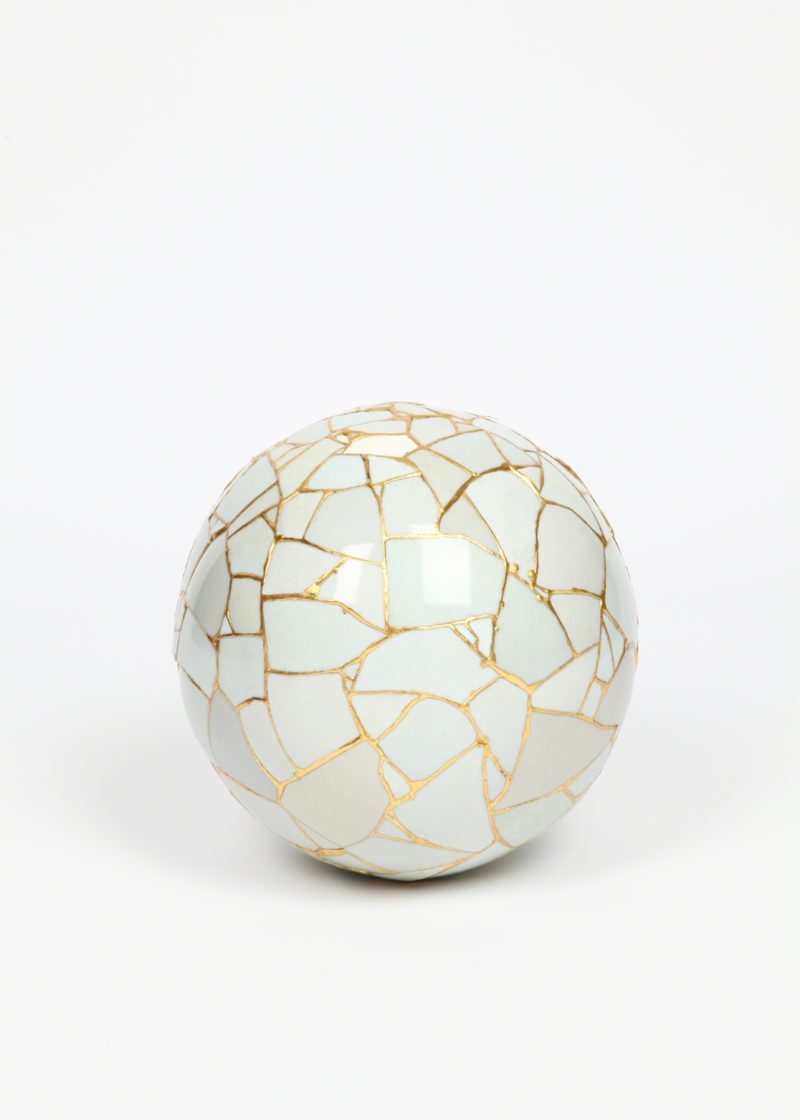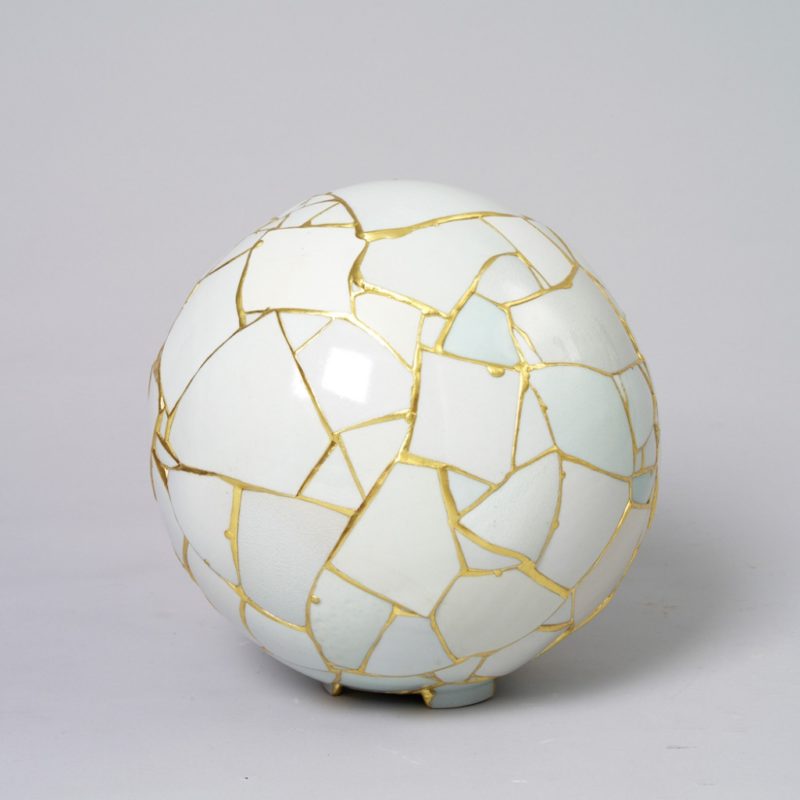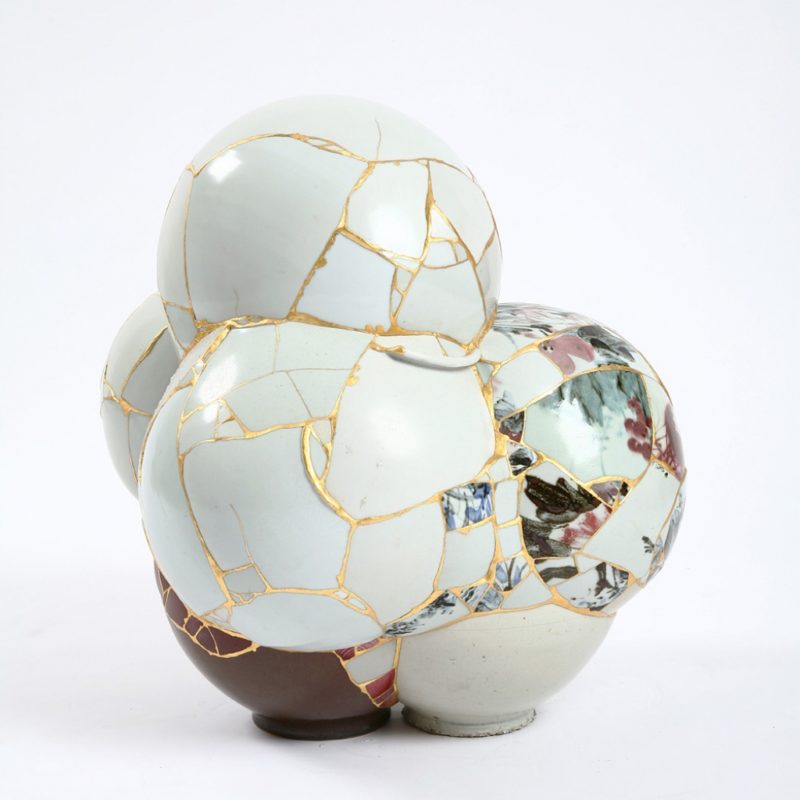 Yeesookyung's technique
To create the Translated Vase, Yeesookyung uses epoxy resin for gluing together the different fragments of the broken pots. To make the fissures and the cracks more prominent, Yeesookyung uses 24-carat gold leaf for glazing. The gold acts as the perfect addition to complement the beautifully misshapen fractures of the re-constructed vase.
The biomorphic form of the vessel helps to capture the eye immediately as the repurposed pottery created manages to surpass the original beauty of the vase. The Translated Vase combines the delicate fragility of ceramic pottery with the fortified strength of the glue and the gold, the result of which is something truly magnificent.
Yeesookyung covers the cracks in gold because the Korean word for crack and gold is similar. The use of products that share the same name also adds an element of humor to the work.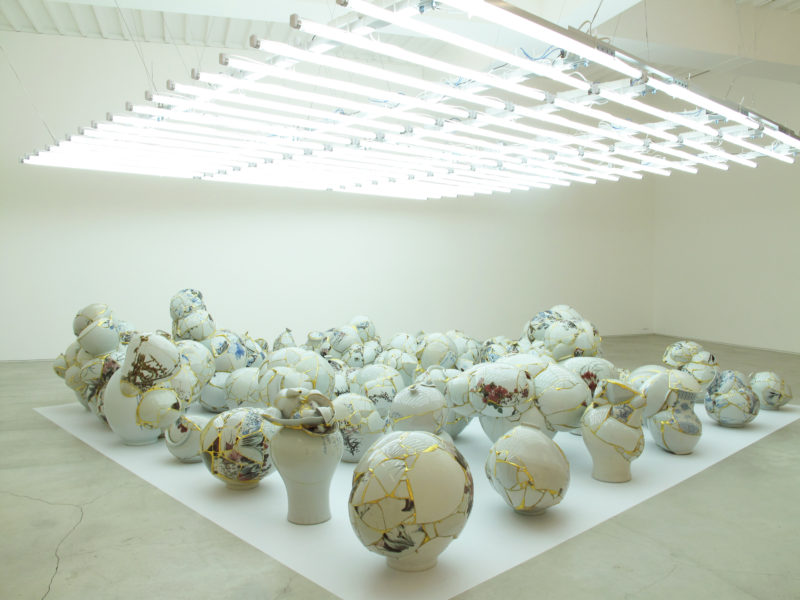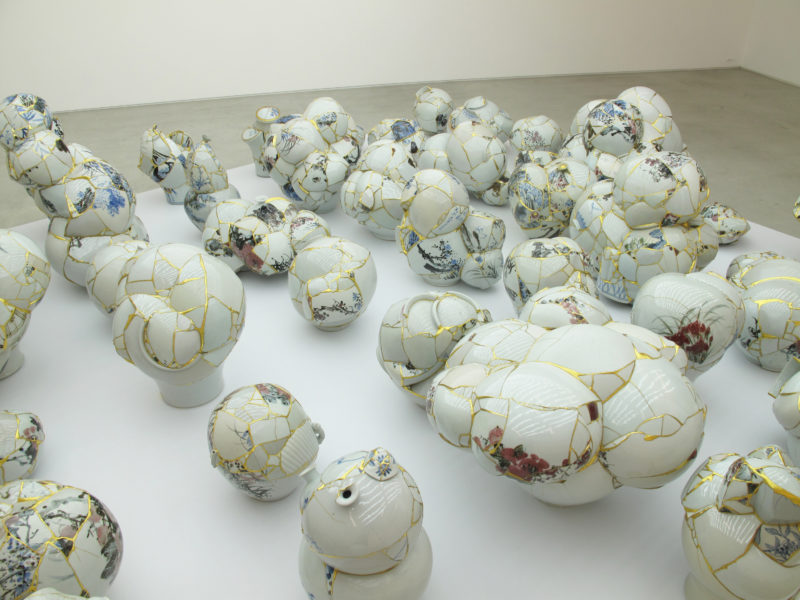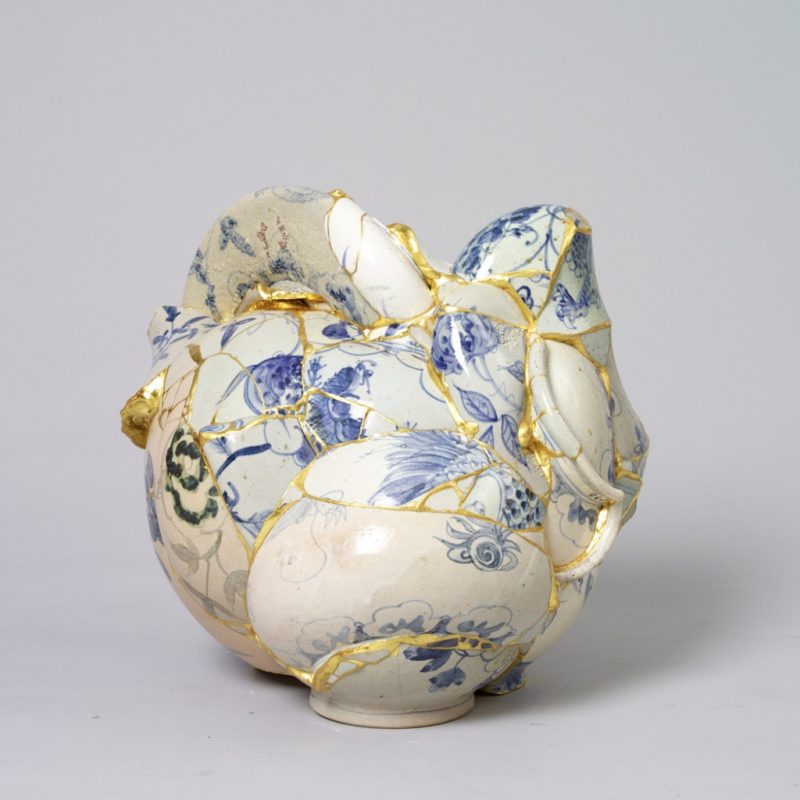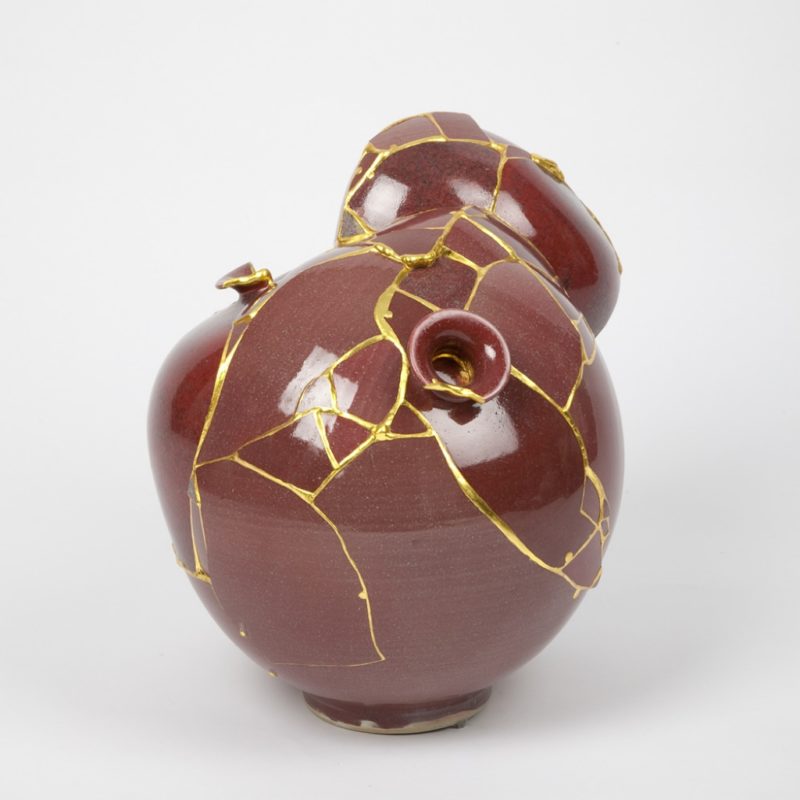 What is Kintsukuroi?
Yeesookyung's technique in pottery, as stunning as it may be, is not new. For years, artists in Korea have been reconstructing and rebuilding discarded ceramic pieces that would typically be considered trash in other parts of the world.
The waste is sometimes restored to create new Korean ceramics while others like Yeesookyung's are used as art. This art form, known as Kintsukuroi1 also uses metals such as platinum and silver for the repairing process.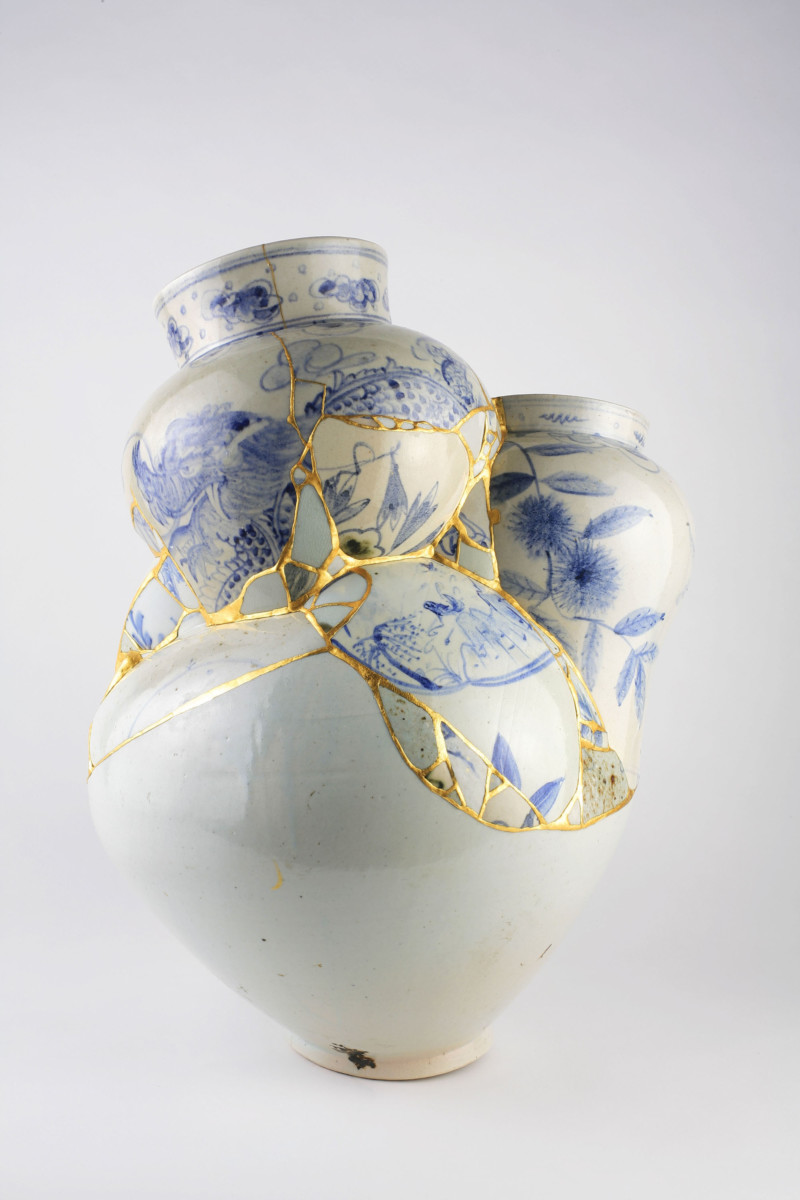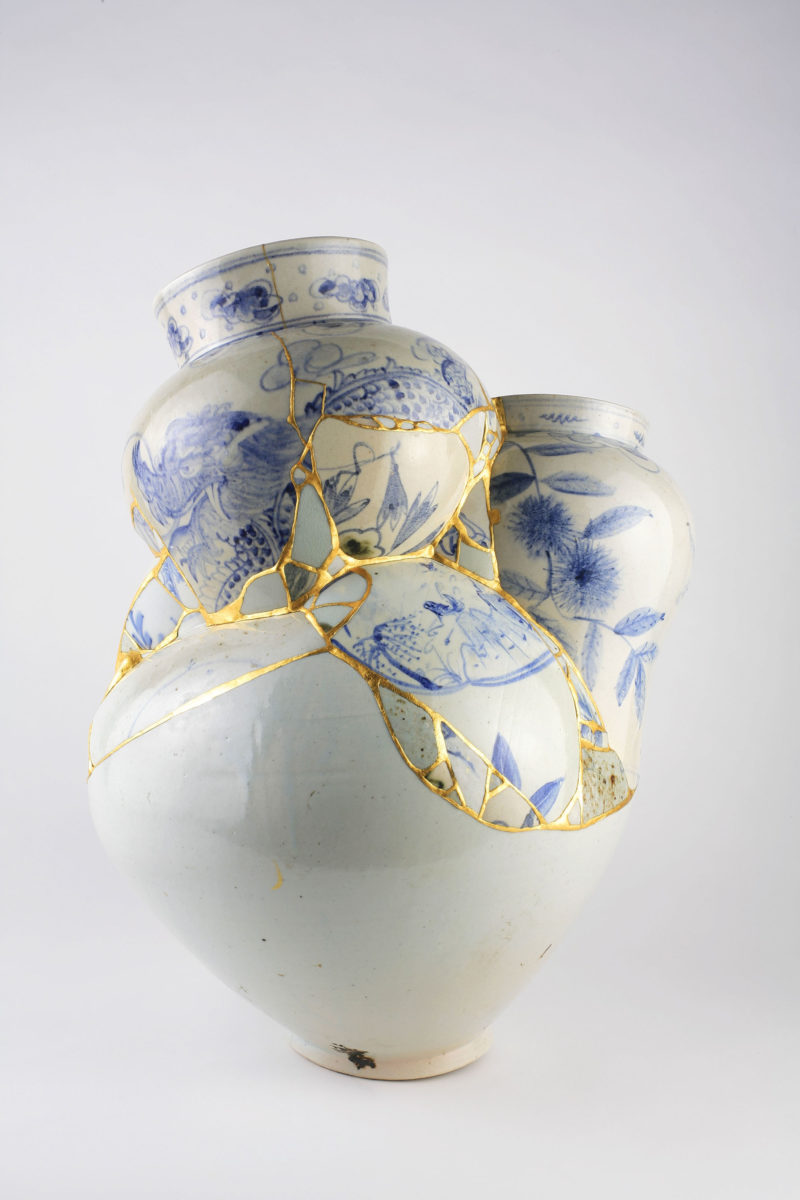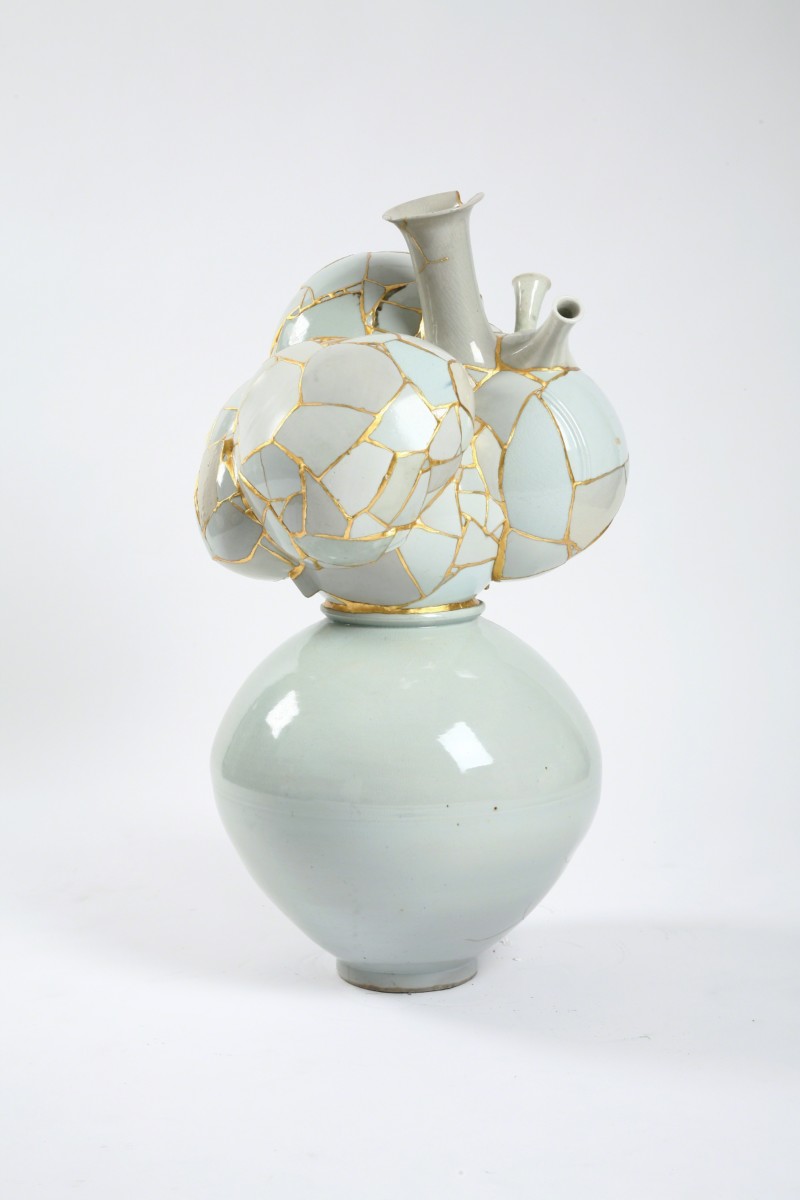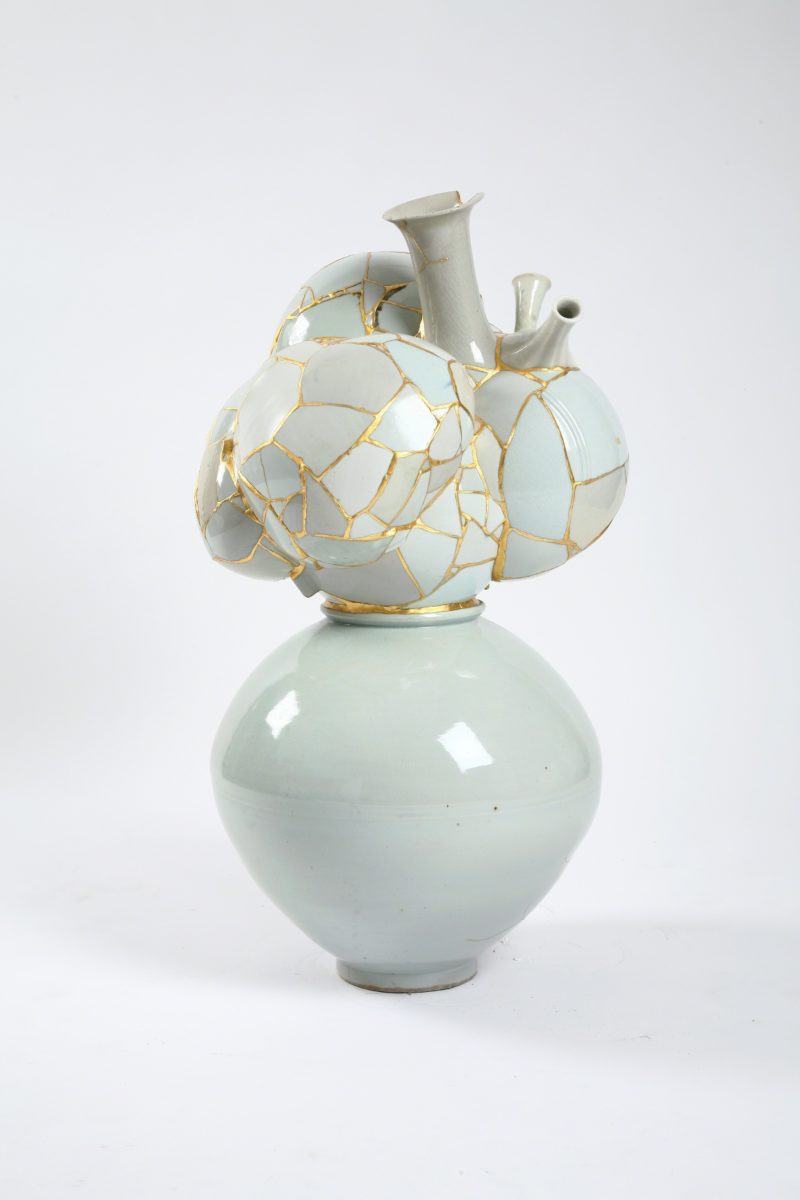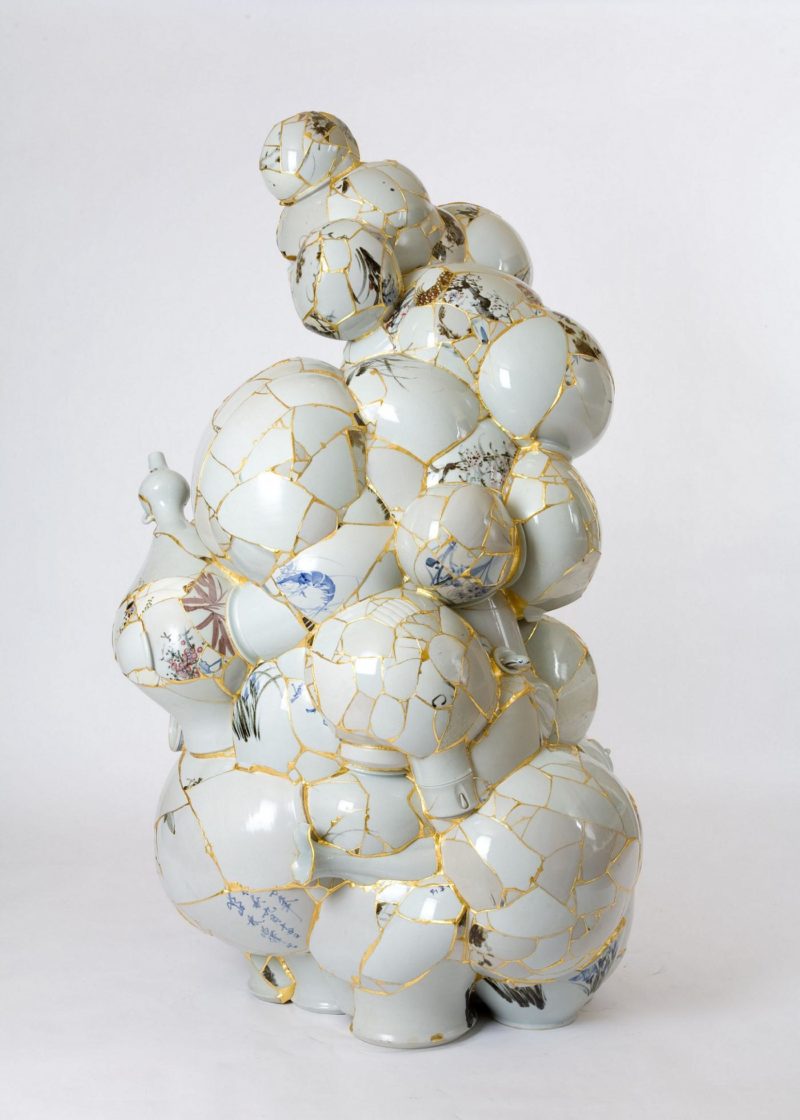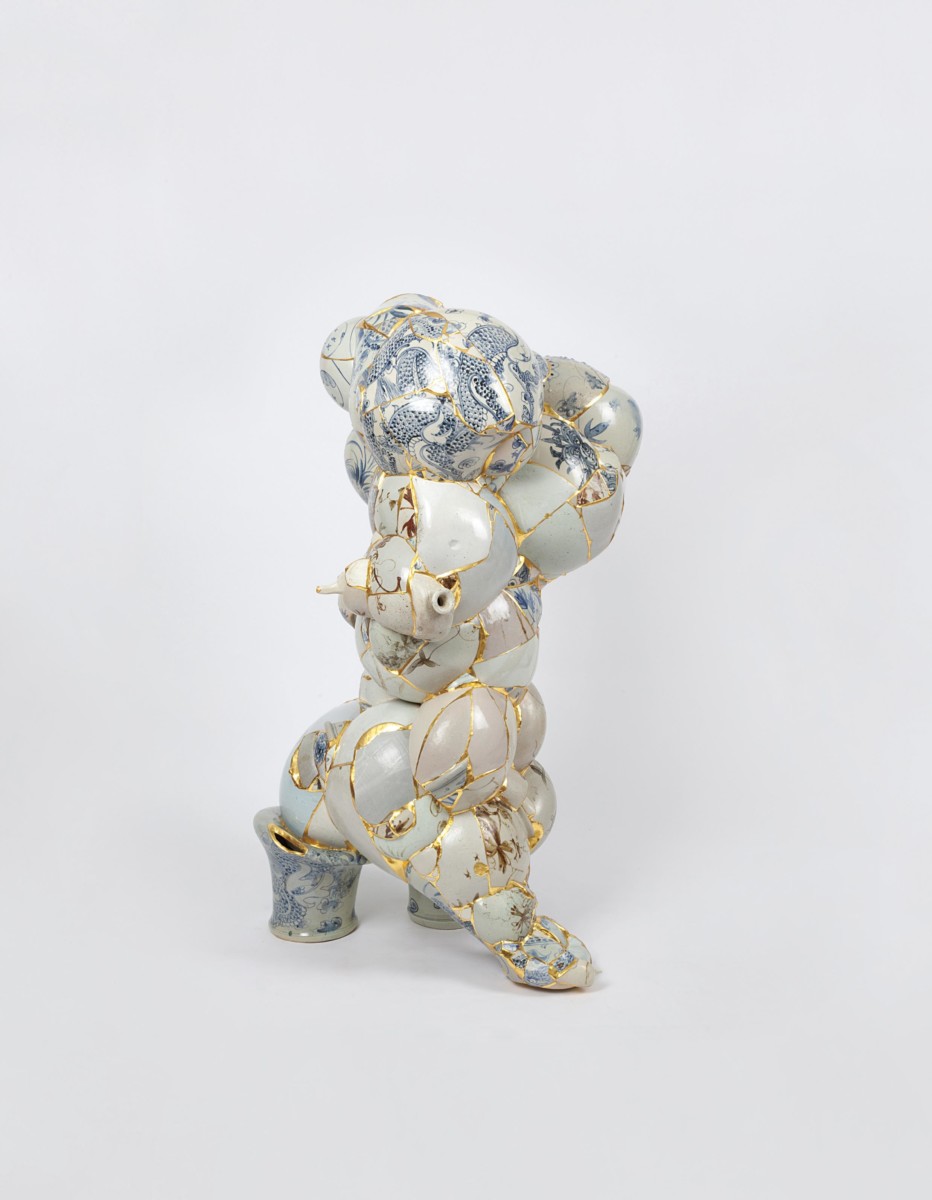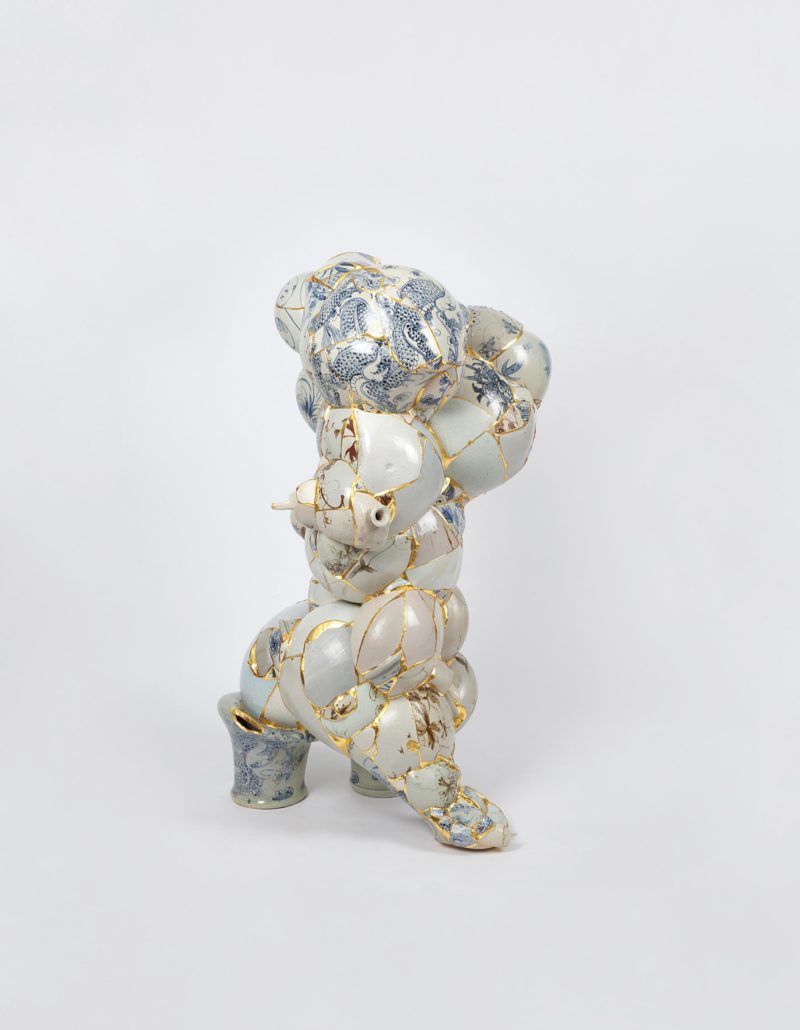 Video: Yee Sookyung & the metaphors buried deep within her broken vases
Artist Yee Sookyung on "Thousand"
What do the vases represent?
The Translated Vase represents the struggle that all individuals face in life. The cracks on the vase represent the wounds that are formed from the struggle, while the gold represents the beauty and maturity that people experience when they overcome suffering. Aside from denoting the suffering, Yeesookyung's attention to detail helped break the ceramic tradition that insists on perfection.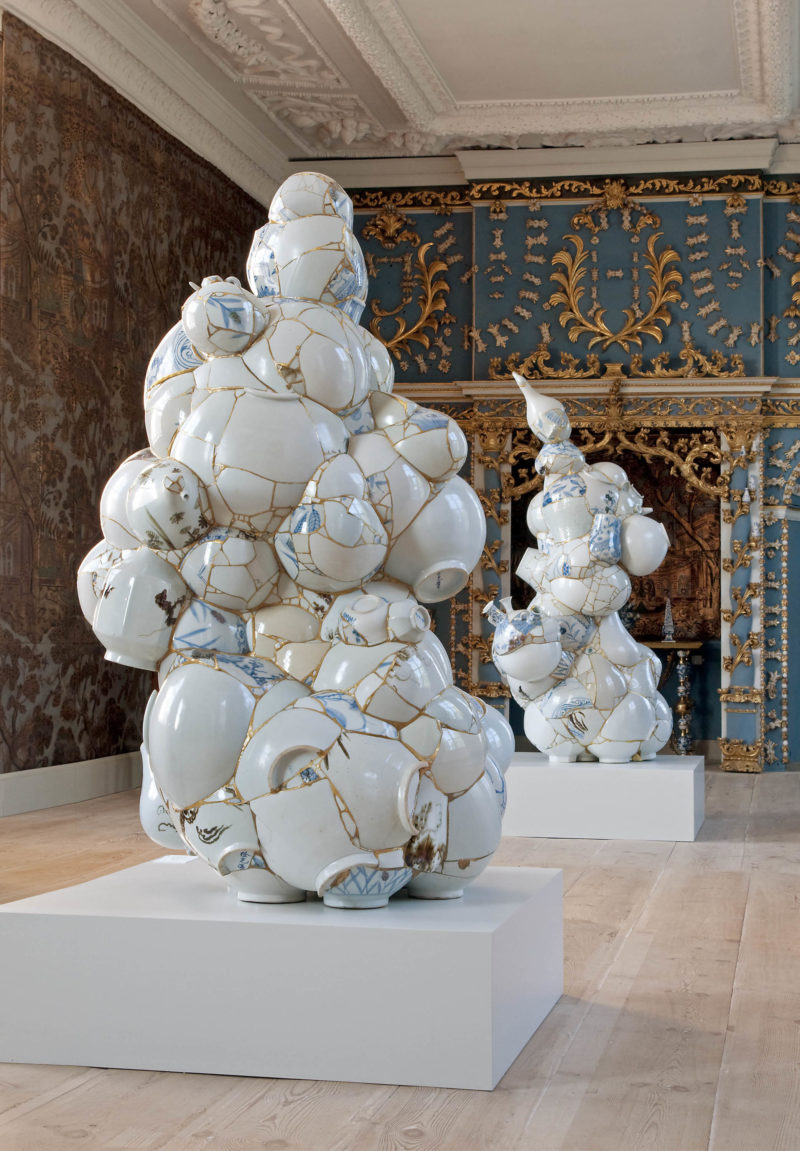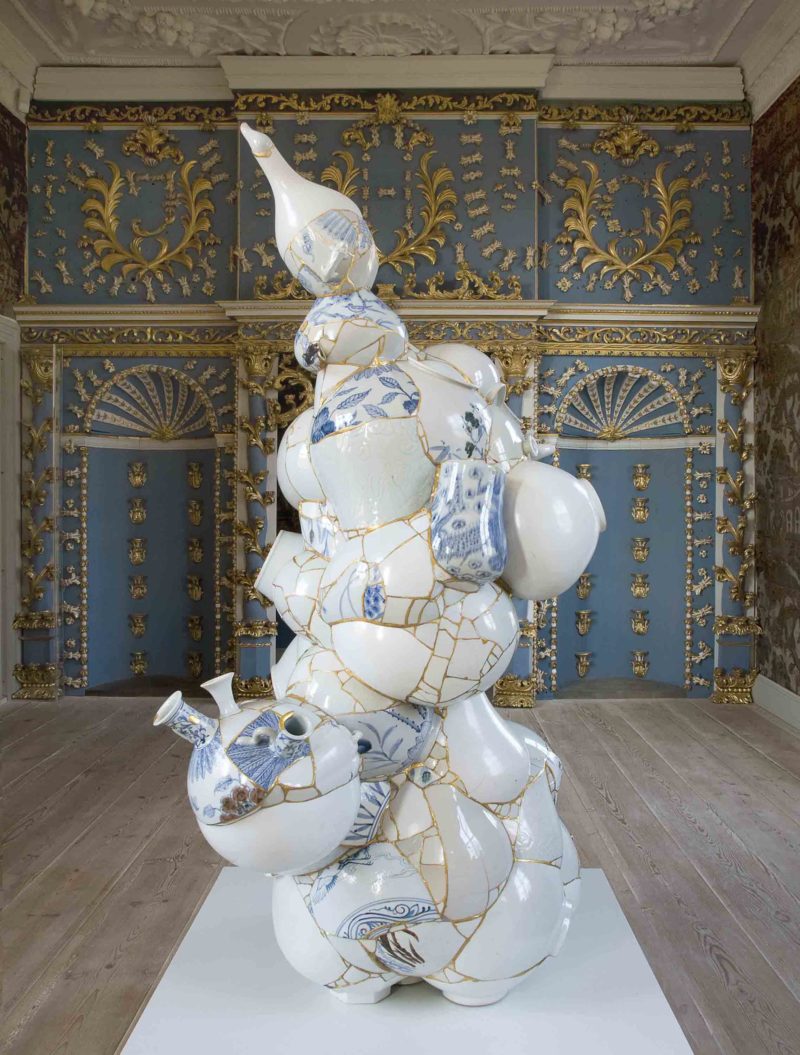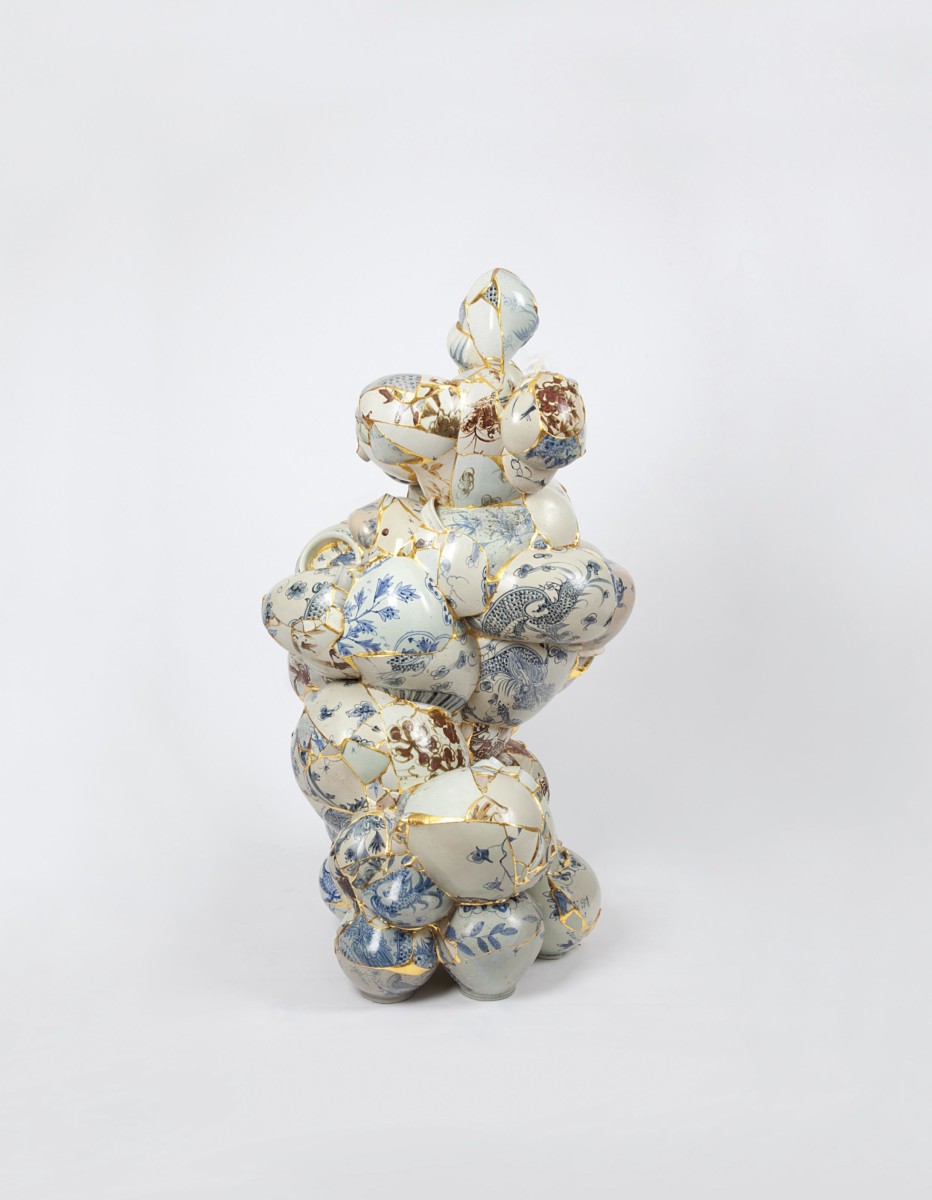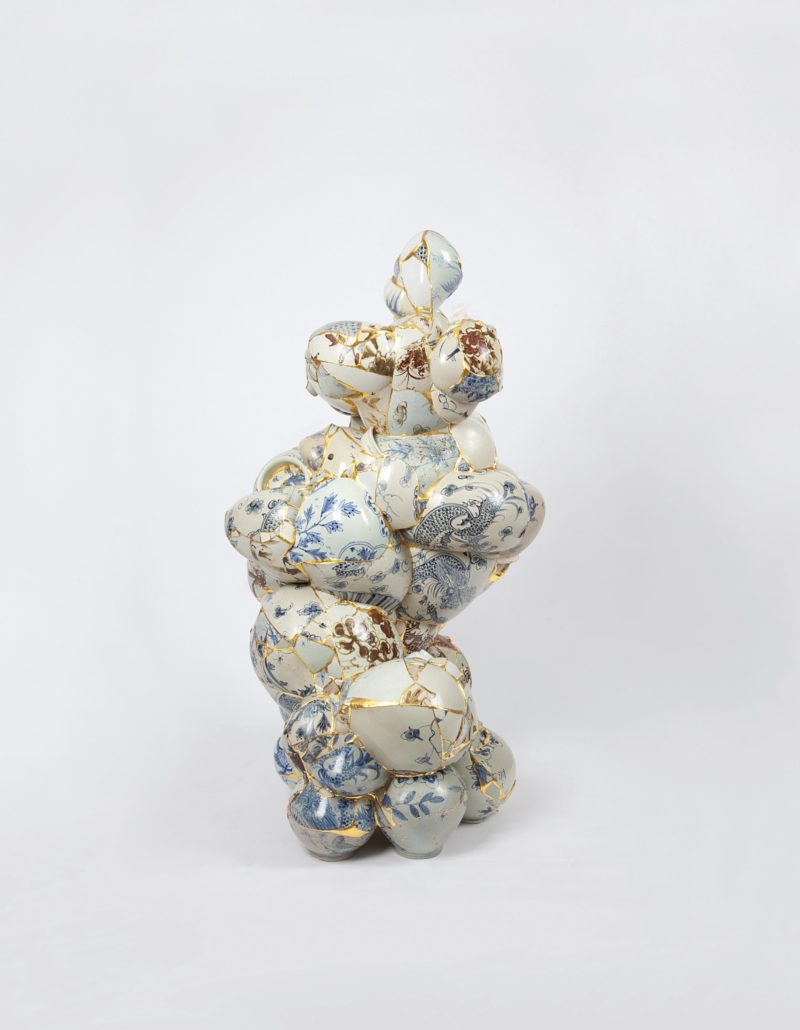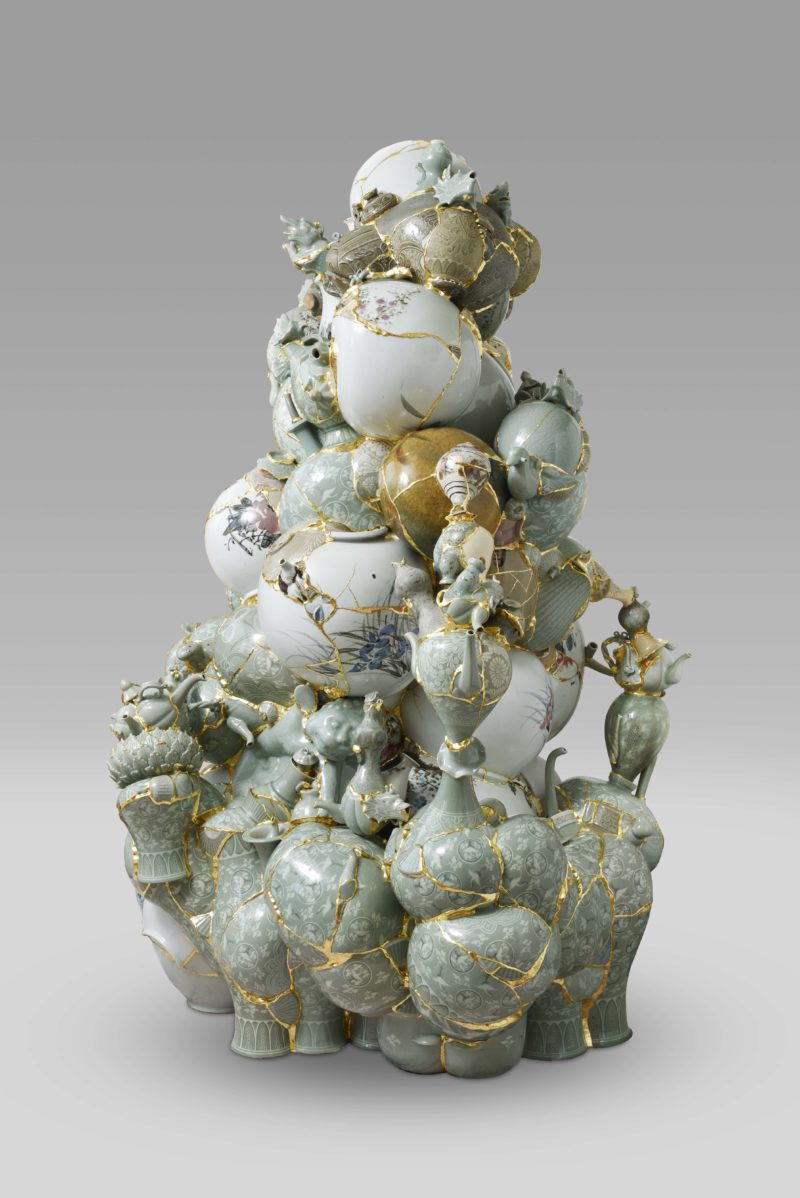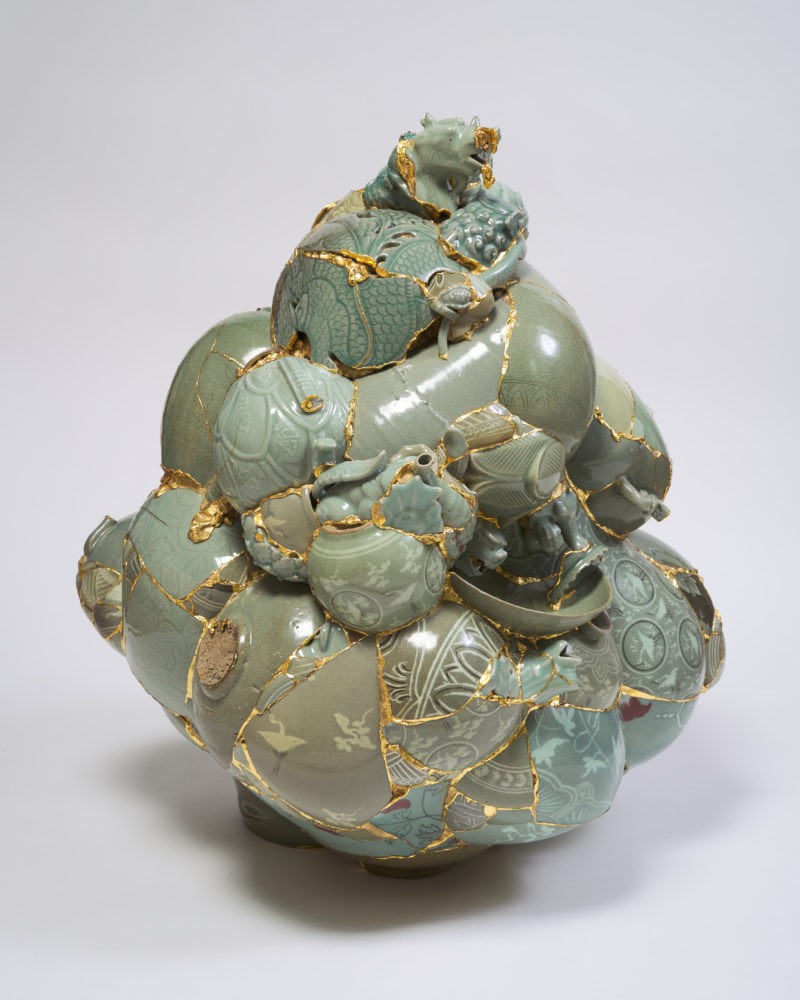 Video: Interview with Yeesookyung
Conclusion
Rather than discard a perfect piece, like a master potter would, Yeesookyung chose to create new forms from the useless pieces to emphasize that imperfection can also give way to stunning beauty. It is safe to say that the Translated Vase succeeded in channeling the imperfections and irregularities that exist in nature.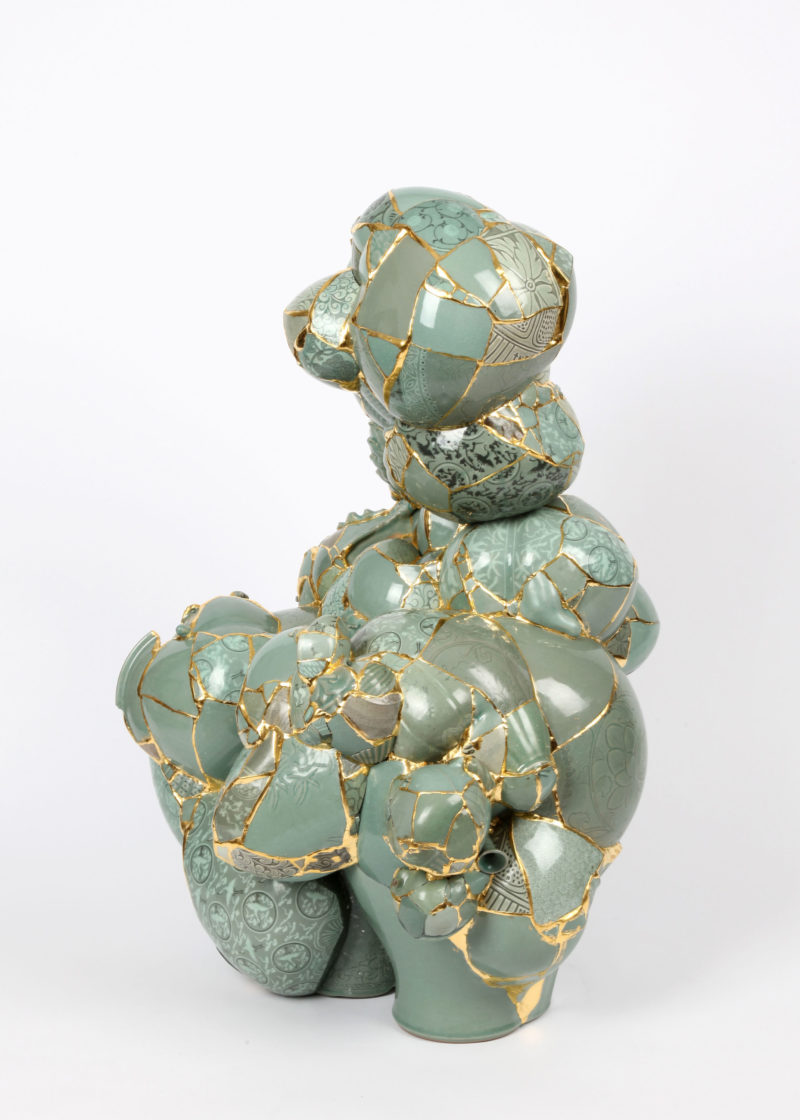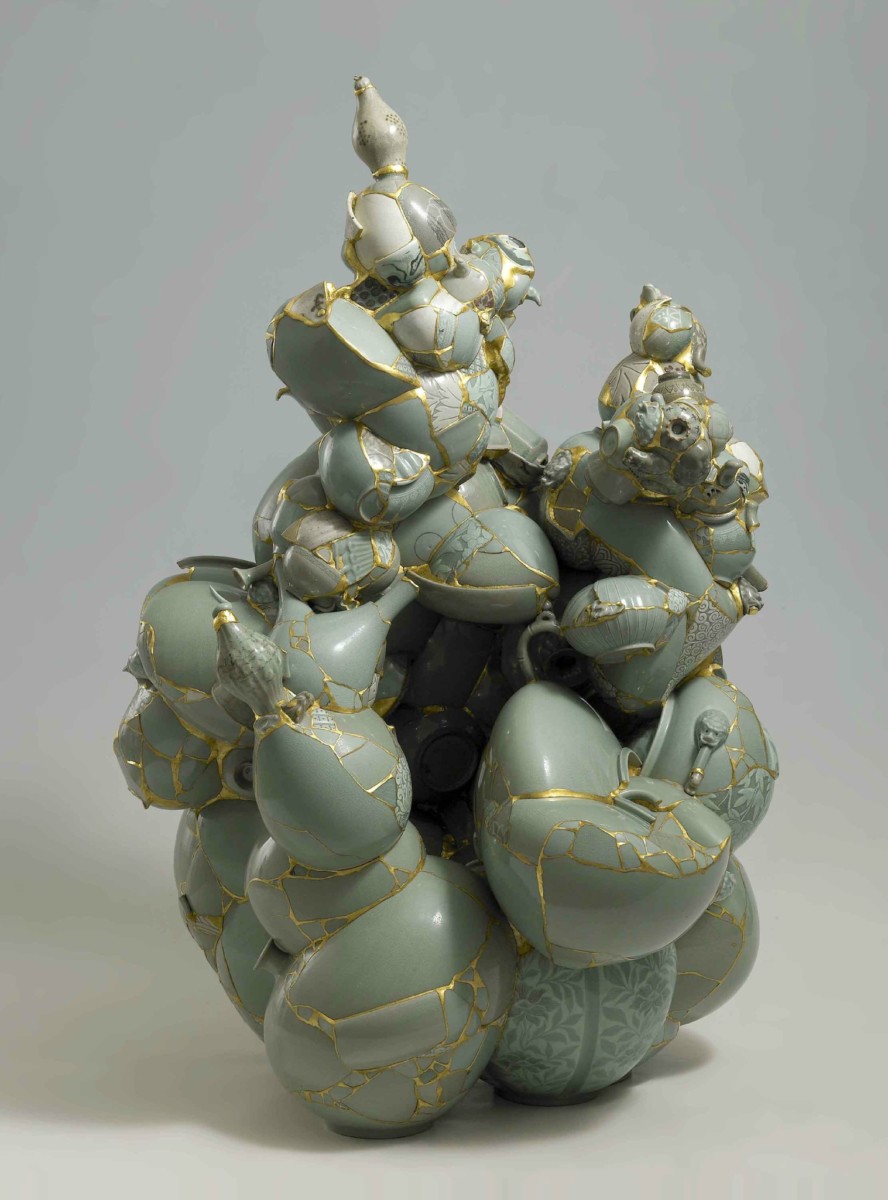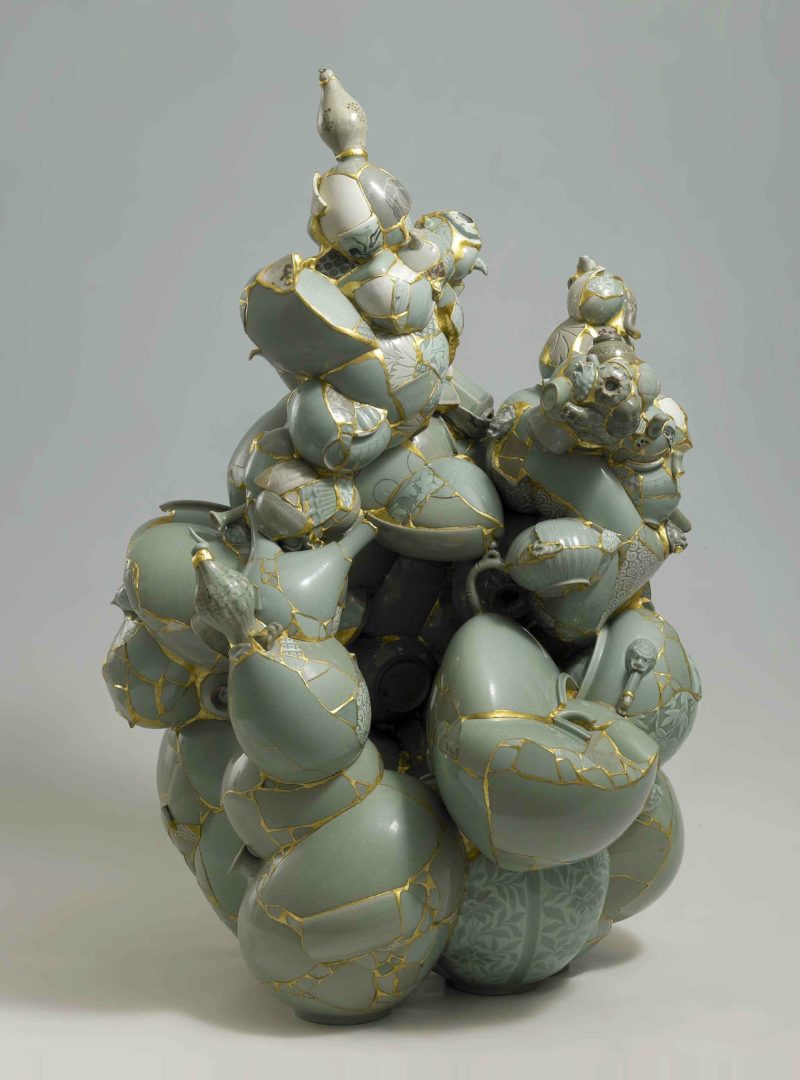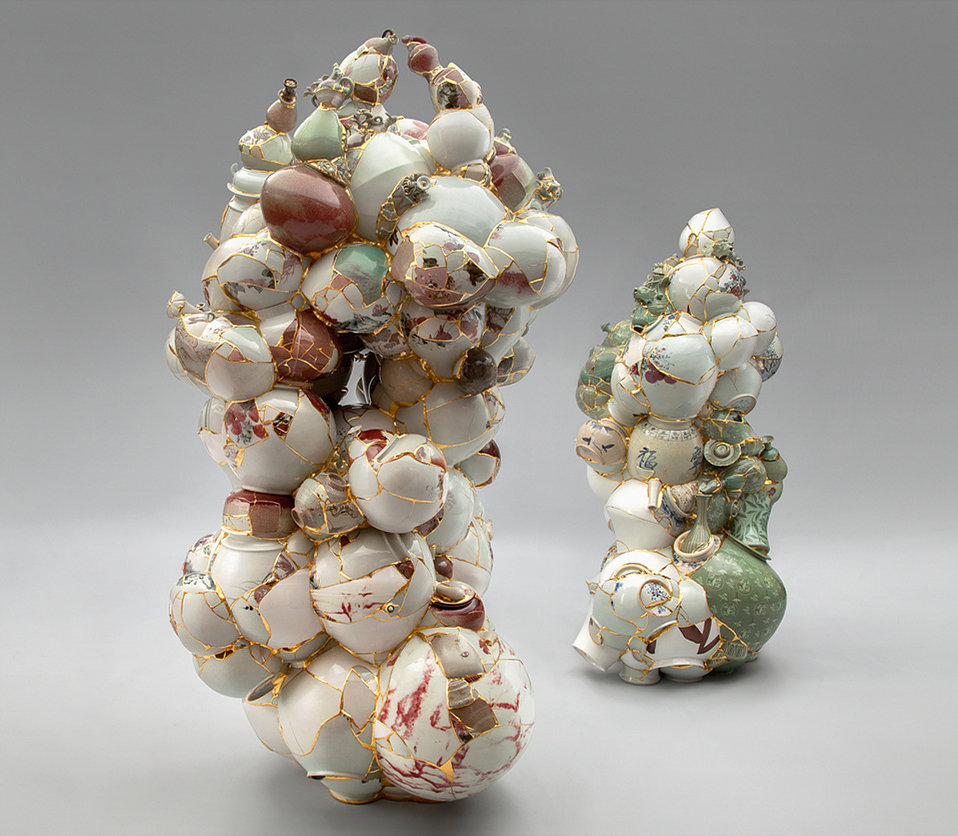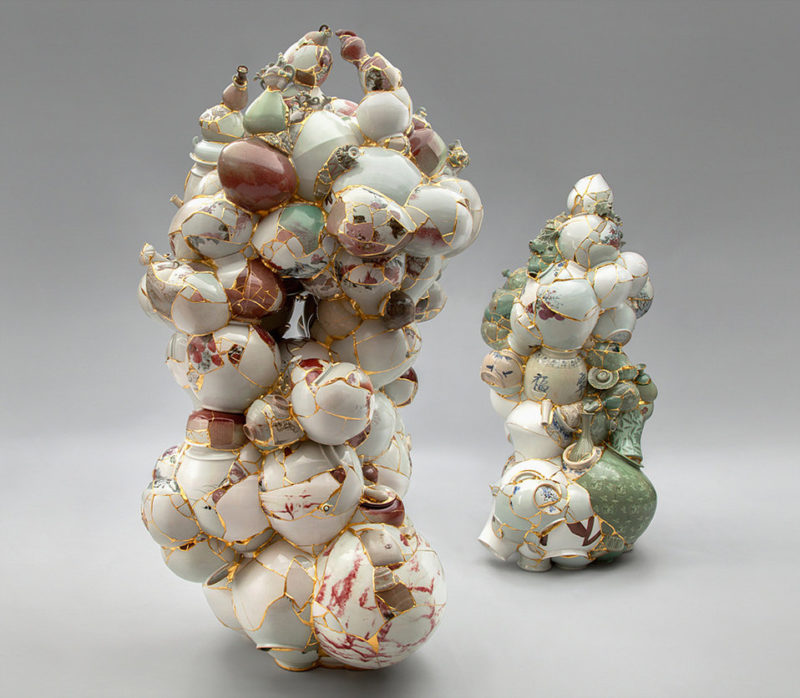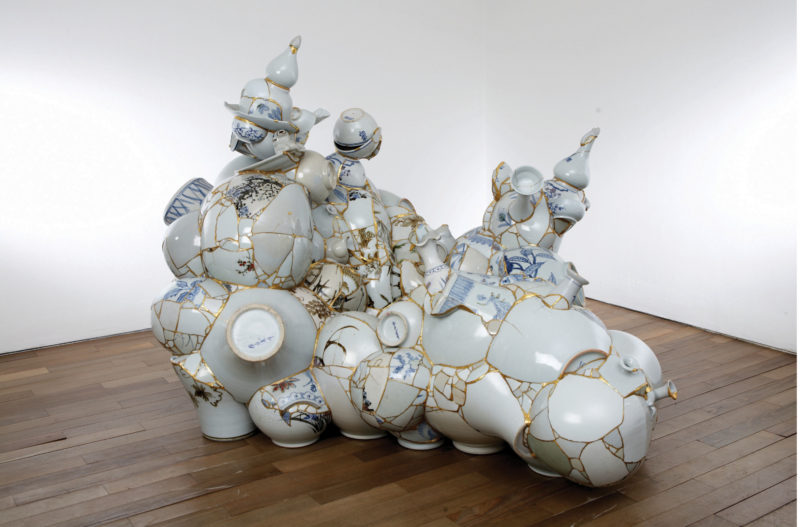 Footnotes