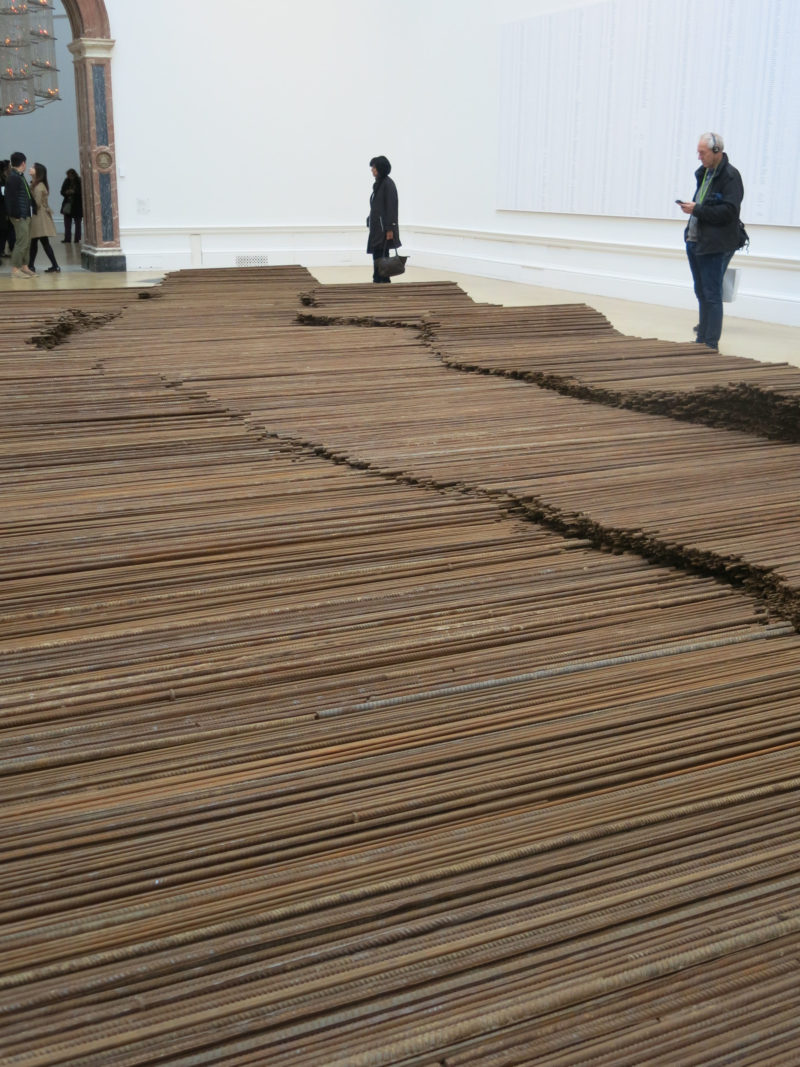 The Sichuan earthquake & 90 tons of steel
90 tons of steel reinforcing bars that were destroyed and mangled in the 2008 Sichuan earthquake1 were essential components of the installation titled Straight by Chinese artist Ai Weiwei. The 150 rods of steel rebar used were meticulously straightened by hand after being recovered from the schools that had collapsed as a result of the earthquake. As such, Straight was created by Ai to commemorate the tragic event that ended the lives of more than 5,000 school children. Straight, therefore, evoked a real sense of loss and sadness.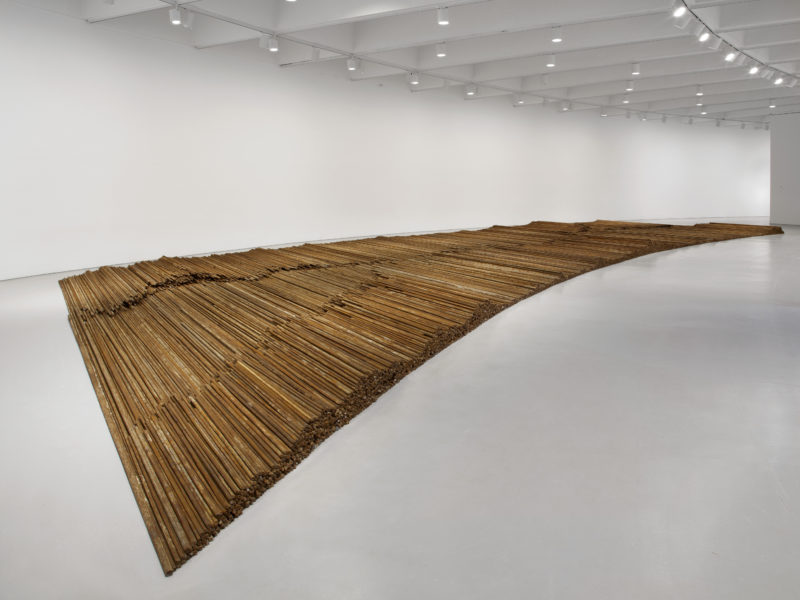 Ai & activism
Ai has never shied away from controversy throughout his successful art career, which has helped him unearth some difficult societal truths. Through sculpture and installation across a broad range of materials, including steel and bicycles, Ai has always created artworks that address issues of oppression, Chinese identity, as well as the country's many social problems.
Ai's criticism direct towards the Chinese government
Like many of his installations, Straight was as provocative as it was poignant. Poorly built schools in the Sichuan Province, propped up by steel rods that were mangled in the earthquake, were devastated, leaving thousands of students dead. Ai had laborers straighten the rods by hand before using them to make the 90-ton floor-based installation laid out in broken ripples designed to resemble the fault lines that cause earthquakes. Ai contended that given that the schools were located on seismic fault lines, China's government should have done a better job constructing the schools.

Analysis
Ai designed Straight to have a rolling effect on the surface, giving the installation an undulating shape. When looked at from the side, Straight also resembled a Richter scale graph of an earthquake. Although the piece was undoubtedly beautiful, it had a sense of hopelessness to it because the steel bars used did not offer protection for any of the students who died, even though the rods were specifically designed to maintain the integrity of the structures. Straight was created to serve as a memorial piece that laid the square blame with corrupt Chinese government officials and unregulated construction companies.
Conclusion
Straight is an important artwork because it sheds light on the height of corruption and the mismanagement of China's resources. Because of the discussions elicited by the piece, Ai underwent persecution. He was even detained for several days in prison, which speaks to the power of installation and its effect on society.
More by Ai Weiwei
Footnotes