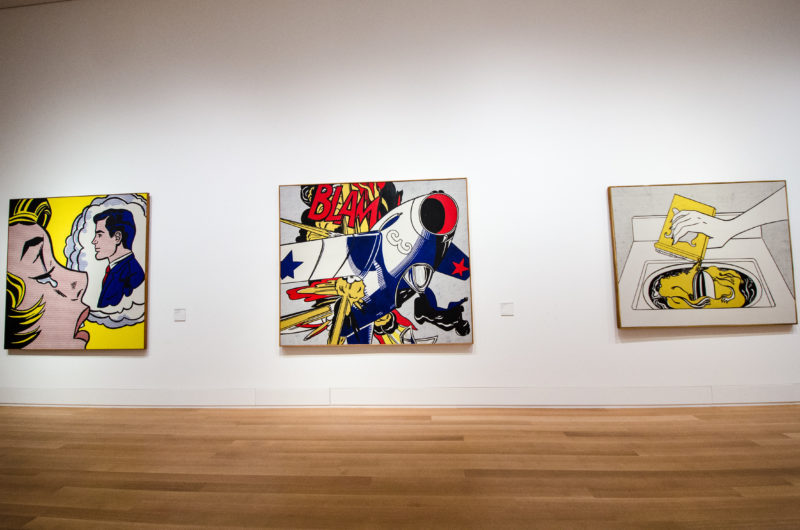 Introduction
Oil paintings are famous the world over for several reasons. For example, its flexibility is one of its biggest attractions. The depth of color that one gets from such paintings also remains quite stunning. Furthermore, the paintings also take too long to dry.
Consequently, this offers painters more time to work on them to perfection. In this regard, Blam by Roy Lichtenstein is an outstanding artwork. As you will see, there are several reasons for loving it.
What is it?
As initially stated, Blam is an oil painting. However, that is not what makes it unique. Lichtenstein has created several derivatives of military comic books, with Blam being one of these. He created this piece of work in 1962.
Is it an original artwork, though? Well, it is not! After all, Lichtenstein based it on the 89th issue of Russ Heath's All American Men of War! In it, Lichtenstein shows a pilot ejecting himself from a plane that's exploding.
More remarkably, upon launching Blam, Lichtenstein saw it selling for $1,000. That was in 1962. After factoring in inflation and other factors, that $1,000 would be $8,283 in today's world.
More importantly, the first solo show based on Blam sold out even before opening at The Leo Castelli Gallery. What made Blam such a massive success? For starters, it demonstrates Lichtenstein's ability and prowess in using archetypal war imagery.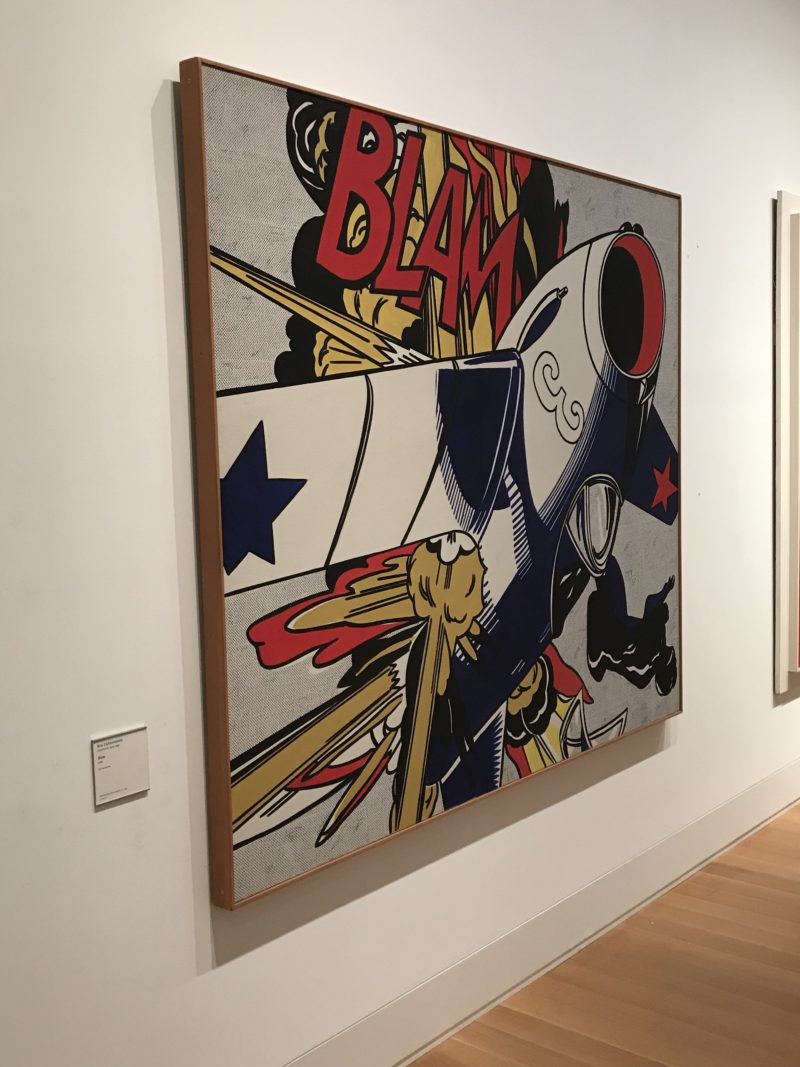 Depth of Color
In using classic war imagery, Lichtenstein can reach out to a specific audience. He reaches out to the audience that feels passionately about war. Through this work, he also brings to mind issues relating to war heroes and the dangers they overcome.
To deliver this message, the painter relies on the incredible range and depth of color. Here, the most noticeable colors include red, yellow, and black. The color brings out the explosion vividly too.
Apart from the depth of color, it's impossible to forget or ignore the presence of a four-letter word in the painter's work; that is, BLAM! That word represents the explosive sound the plane produces.
Therefore, the audience is left to wonder whether the pilot survived the explosion. Did he eject himself out of the burning, exploding aircraft successfully? These questions – and more – probably run through the audience's mind.
Changes to the original
Lastly, it's worth mentioning that Lichtenstein's version is a slight departure from the original. In this painting, he makes the plane and the explosion the central focus. On the contrary, the original work was part of a narrative.
One has to return to the original to discover the answers to all the questions above. Furthermore, Lichtenstein's piece is also remarkable for its use of linear patterns and presenting more formality.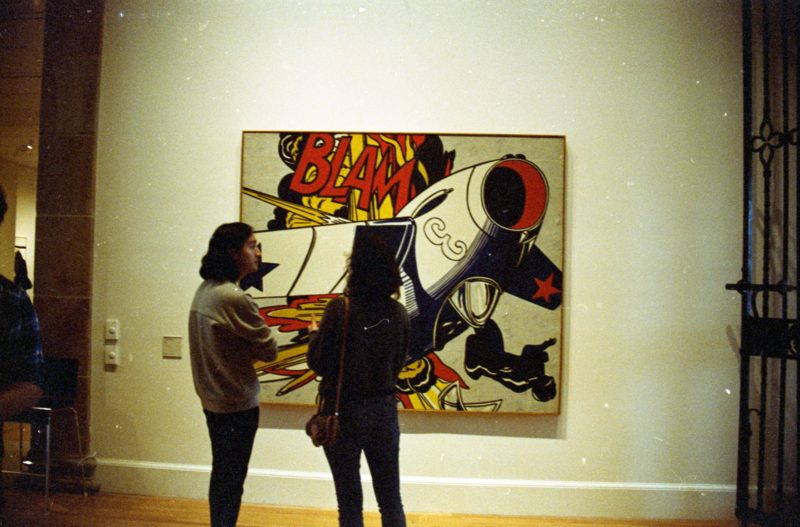 More by Roy Lichtenstein