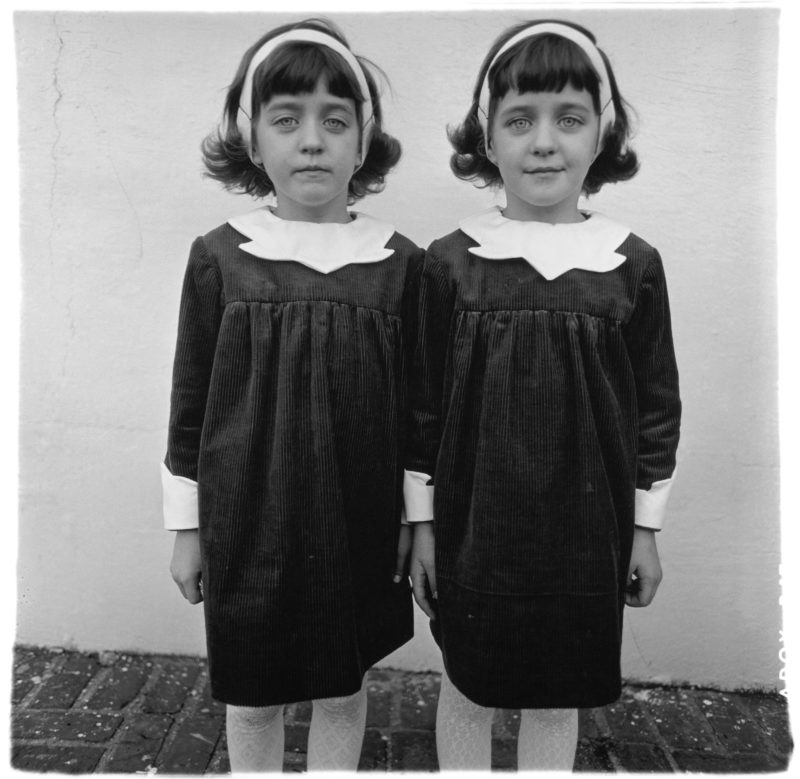 Introduction
This iconic photo by Diane Arbus has been described in many different ways: Artistic, freakish, creepy or haunting. The photographer, however, called it differentness in identicalness'. Many people have different takes on this iconic photo and the meaning behind it. The eye of the beholder defines the art and the form that it takes; it is never the other way around. And in all its perfectness and differentness, it also applies to this photograph.
Identical Twins, 1967
This iconic work of photographic art titled Identical Twins by Diane Arbus takes its form in black and white with an almost perfect square layout.
What the photo shows
The twins, Cathleen and Colleen, were seven years old in 1967 when Arbus spotted them at a small-town Christmas party. The photograph depicts the two young twin sisters standing vertically upright against the wall. They are side-by-side in matching corduroy dresses and white headbands in their dark hair. The only exception being the different design of their white stockings. At first glance, the photo seems pretty normal and taken straightforwardly. Then, our eyes discover the differentness in identicalness.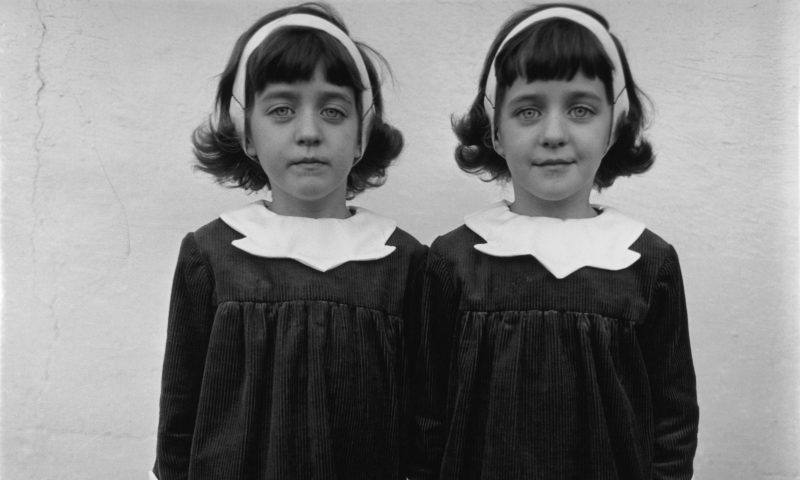 Arbus' ideas about her work
Arbus & the differentness
Diane Arbus (1923-1971) was an acclaimed photographer known for her eccentric and offbeat photographs of outsiders and unorthodox people on the fringes of society. Two years before she received her first camera, a Graflex, from Allan her first husband, Arbus quoted1:
There are, and have been, and will be an infinite number of things on Earth: Individuals all different, all wanting different things, all knowing different things, all loving different things, all looking different… . That is what I love: the differentness.
Differentness & Otherness
Arbus did not back down on her beliefs, and nor does her work ever reflect anything normal in perspective. Her photo Identical Twins, an ineffaceable work of art of the twentieth century, is a testament to the same. There were always two great recurring themes in her work, 'differentness and otherness.' Arbus was naturally adept at discovering the peculiarity in people and their strengths to embrace their own bizarreness. She went on to create some of the most noted and celebrated photographic artworks in history. These included, A young Brooklyn family going for a Sunday outing, A Jewish giant at home with his parents, Child with toy grenade in the central park and, the one mentioned in this article, Identical Twins.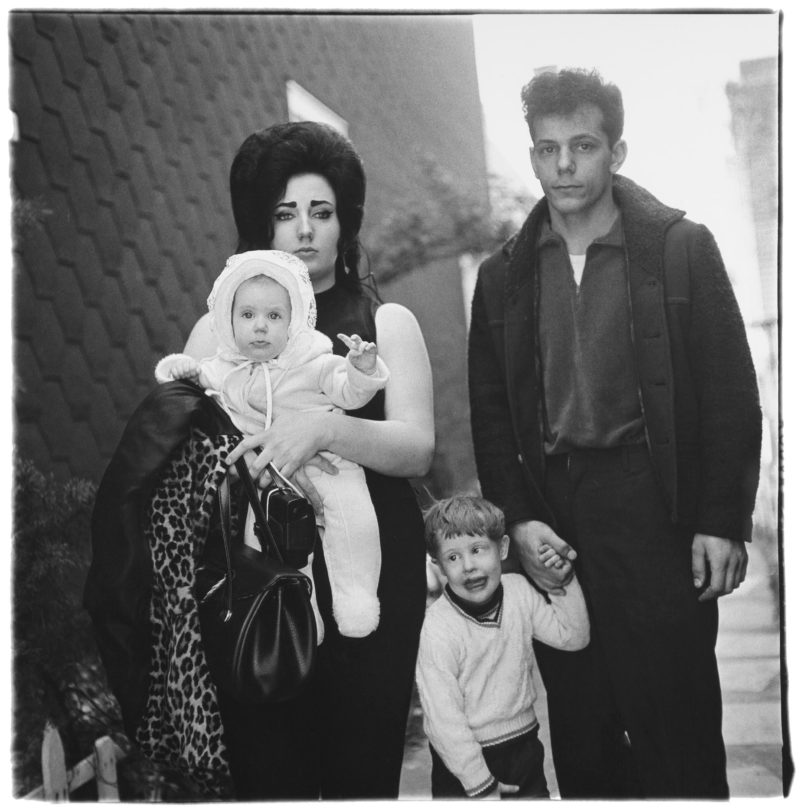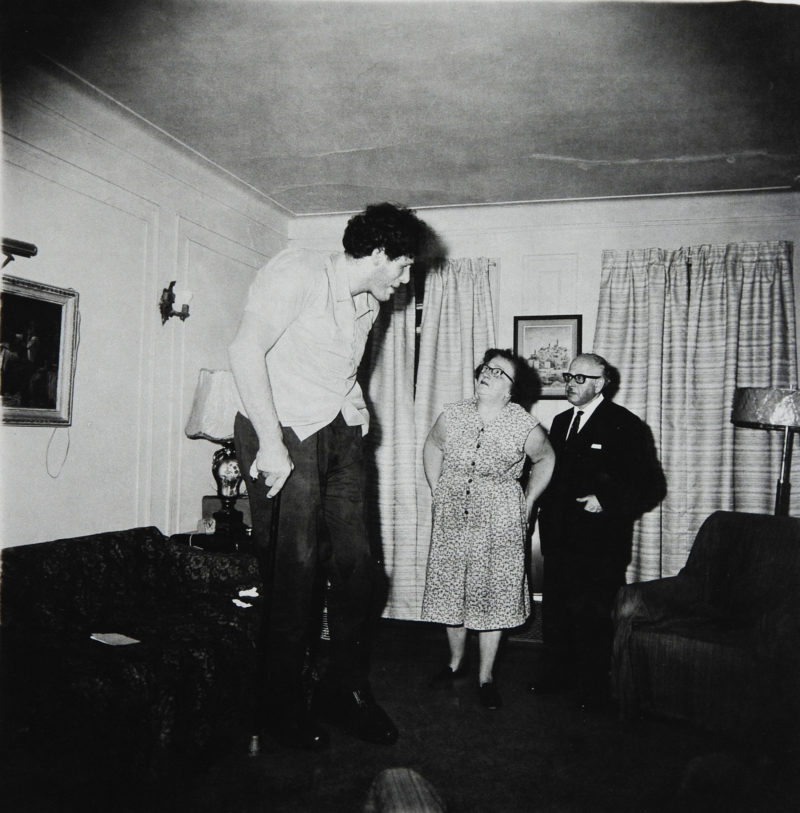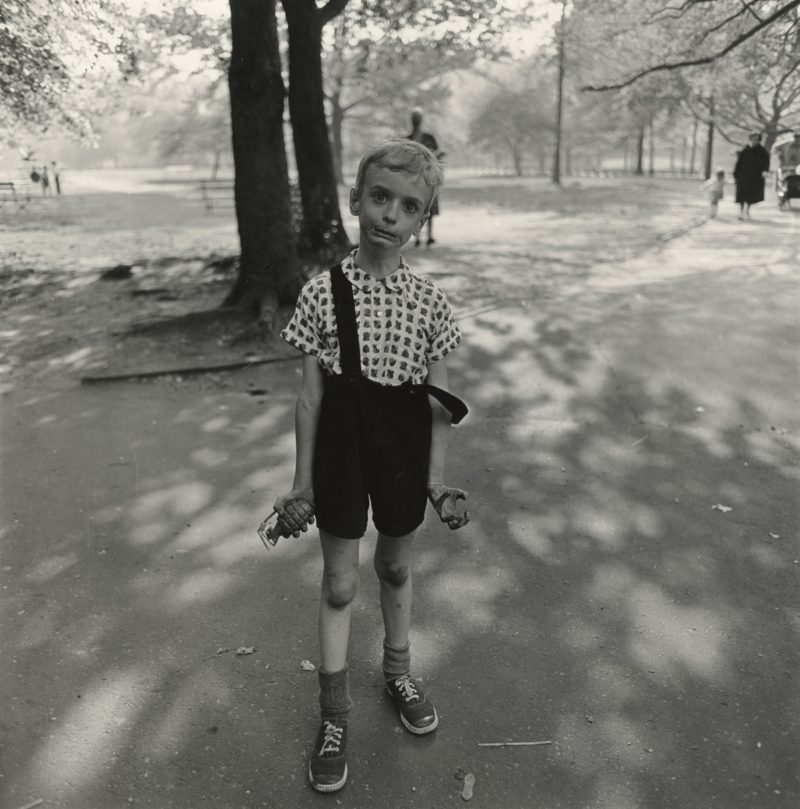 Analysis
Why is this work important?
Off all her works, Identical Twins gained the most popularity; or many might say notoriety for the various emotions and perceptions that the art brings out in people. At a fleeting look, it seems like a normal photo of two very similar girls. They are innocently standing in an almost comparable pose, gazing at the camera as a stranger takes their photograph. Part of the uncanny resemblance was because Arbus ensured that close attention was paid to the minute details of how the girls dressed and presented themselves before the camera. However, in all its denial, the 'differences' in parallelism and uniformity exhibited in the photo slowly and unavoidably creeps up in the viewer's mind. The photograph itself becomes a perfect metaphor for the relationship between 'art' and 'reality': Transitioning between harmony and innocence to disproportionate and unsettling.
References: The Shining, 1980 & others
The peculiarity and haunting nature of the twin image inspired many other creatives. Some in the similar lines of been variously belied and others in the normality of its freakishness. Most notably, the photographic art echoes in The Shining, a horror movie by Stanley Kubrick, which also features twin sisters in similar dresses and pose. With a soulless gaze and abnormal appearance of sameness, their visions disturbed and haunted audiences worldwide.
The Shining, 1980, Come Play With Us Scene
Stanley's inspiration was his perception of what the photo meant to him: Abnormality in the sameness and a disturbed haunting from their soulless gaze. Others, however, have a more refreshing and lively take on the photo. The work keeps inspiring others to create some of the most vibrant works of the dissimilarities and individualities of twins.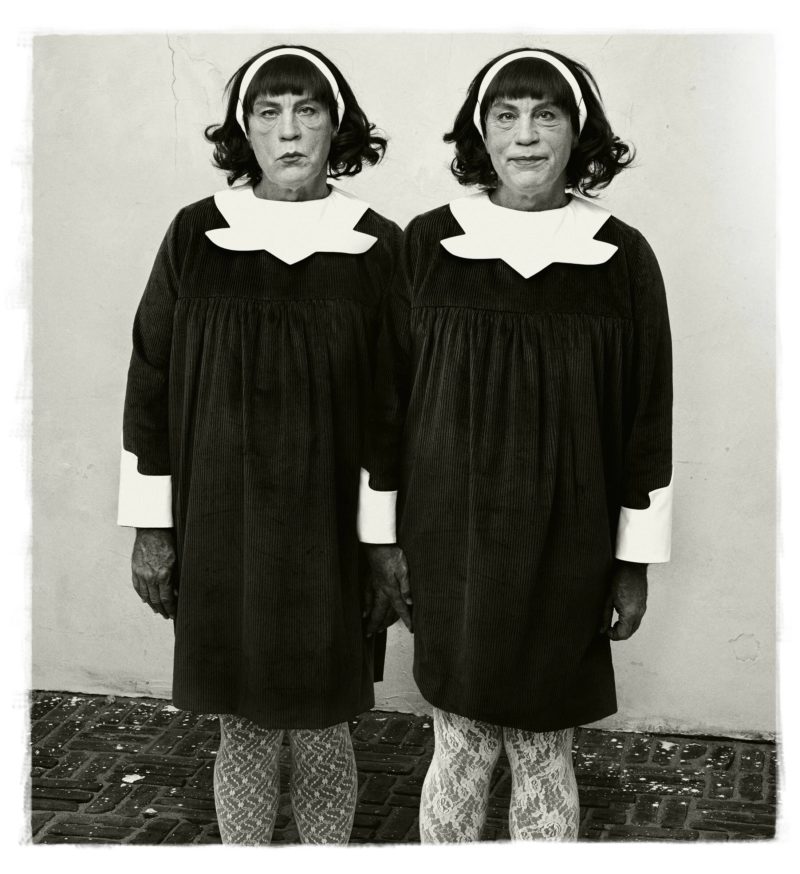 The meaning
Identical Twins shows us that photography shows more than what you see. While one girl is frowning, the other smiles. One pair of eyes has a dissatisfied gaze. The other is wide open with a full of life reflection. Interpreting the characters and nature of the twins through a single photograph became a subject of curiosity and debate for decades.
The process of finding 'meaning and sense in the gaps' also lends itself to discovering the 'art' in photography. The gaps are elements where the photographer has introduced an element of creativity, illusion, and the artifice that gives you a sense of skepticism and confusion.
Conclusion
Arbus's love for all things different leads us to believe that she did not find the 'differentness in identicalness' to be haunting and disturbing. Unlike the notoriety of 'unsettling' associated with the Identical Twins, she found love and inspiration in the dissimilarities and individualities of the twins.
More
One of Arbus' favorite works
Interestingly, Arbus chose this image for her only portfolio, A box of ten photographs, which she designed with Marvin Israel and self-produced the collection in 1970 and 1971. Although she had produced loads of photographs in her career that spanned almost 30 years, she always favored only a few and among them was the Identical Twins.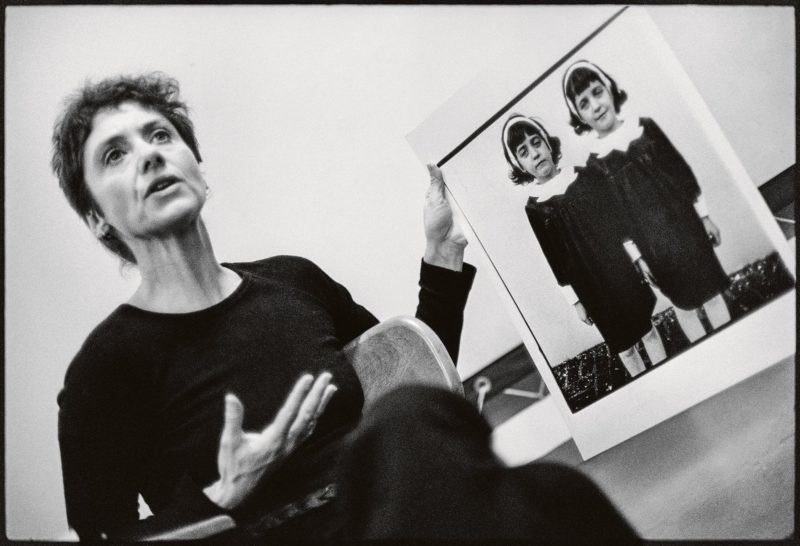 Location & worth of Identical Twins
Sadly, Arbus experienced episodes of chronic depression throughout her lifetime and committed suicide in 1971. This photograph is currently a part of the collection owned by Andy Pilara. He bought it in 2004 for the price of $480,000 and is displayed at his Pier 24 Photography gallery in San Francisco, California. Large formats, lifetime prints of Identical Twins are very scare and rare in the market. The current estimated value ranges from 1-5 US dollars.​
Video: Introduction to Identical Twins
Footnotes