Last updated: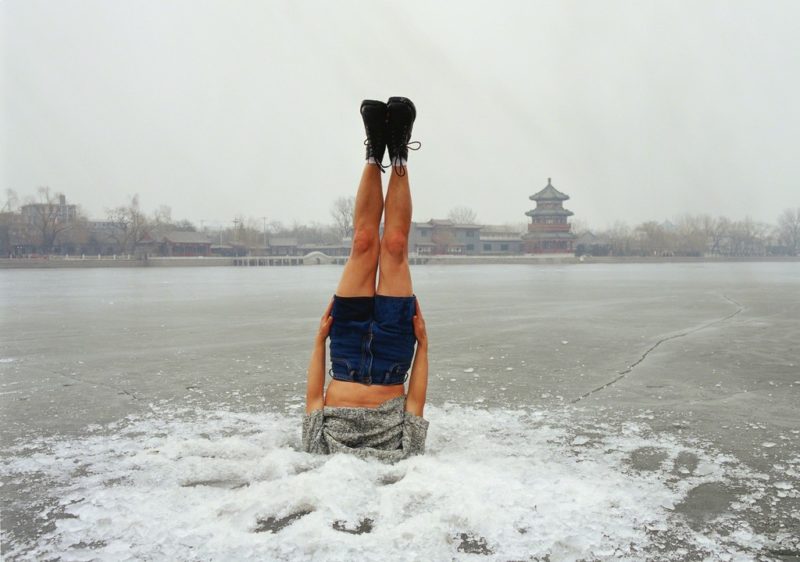 Li Wei – Falls to the Ice Hole, Beijing, 044-01, 2004
Published: March 29, 2019
Last updated:
Introduction
Li Wei's work is anything but cautious or wary. In fact, it can be described as peculiar or quirky, depending on your perception of life. Characterized by bodies that are often positioned in near impossible angles such as buried in windscreens and toppling off skyscrapers, Li Wei's bizarre works are distinctive.
Biography
Li Wei was born to humble beginnings in 1970 in China in the Hubei Province in a countryside village located along the Yangtze River. As a kid, he was always fascinated by nature, having been surrounded by fields of rice where he would play and explore. In college, he studied oil painting, but it was not until he moved to the East Village1, where he encountered legendary artists such as Zhang Huang2 and Ma Liuming, that his artistic direction begun to take shape.
Why Li chose performance & photography over painting
While at the East Village, Li came to observe that the monotonous rhetoric of painting is not what he aspired for his future and decided to give up on the medium completely. The performance elements that were common in the east village at that time are what led to his career as a performance artist, which was later followed up by photography. Today, Wei uses photography to express himself, but he also utilizes other mediums such as statues and videos.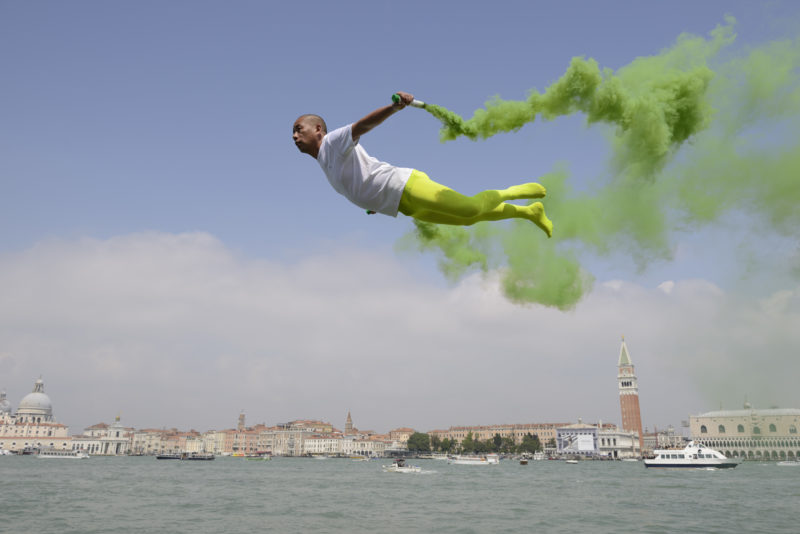 Li Wei – Flying over Venice, 2013
How he created his first works
When he first started out, Wei would use mirrors to examine and play with reality. By using mirrors, he was able to create false superimpositions and syntheses in interesting ways that allowed him to express his personal thoughts and experiences while addressing the social issues that occurred in contemporary society.
Technique
Most of the images he shoots are captured in real locations using his Hasselblad and Canon 5D Mark II cameras. Li Wei also uses cranes, props, and assistance from a technical crew to pull off his concepts.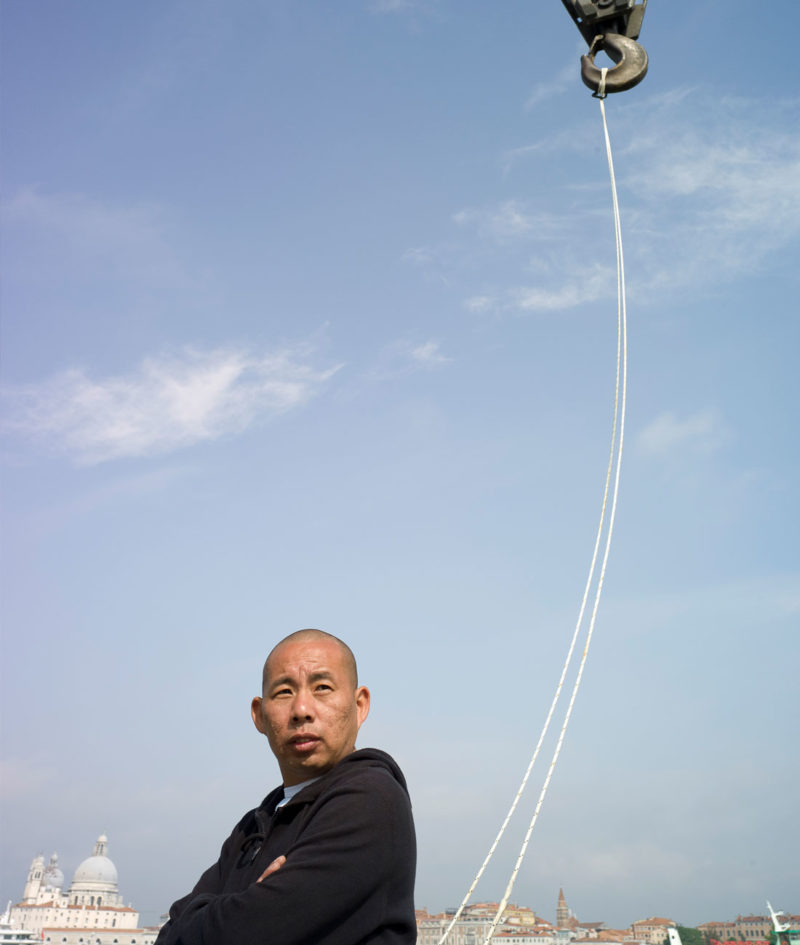 Li Wei portrait with wires and crane
Analysis
Often depicted in gravity-defying scenarios, his works are comprised of a perfectly balanced combination of photography and performance art. His installations also consist of videos that create illusions of a dangerous reality. Over the years, his unique works have been featured in many galleries and magazines. Though his work is often seen as humorous, it does a great of addressing a wide array of topics that span world politics to gender relations today.
'Fall', his breakthrough series
His popularity and rise to fame were catapulted by his gravity-defying Fall series which consisted of different scenarios that saw the artist bury his head in various sticky situations such as in the windscreen of a car, in a pile of books and newspapers, in Como lake, in walls, and so on.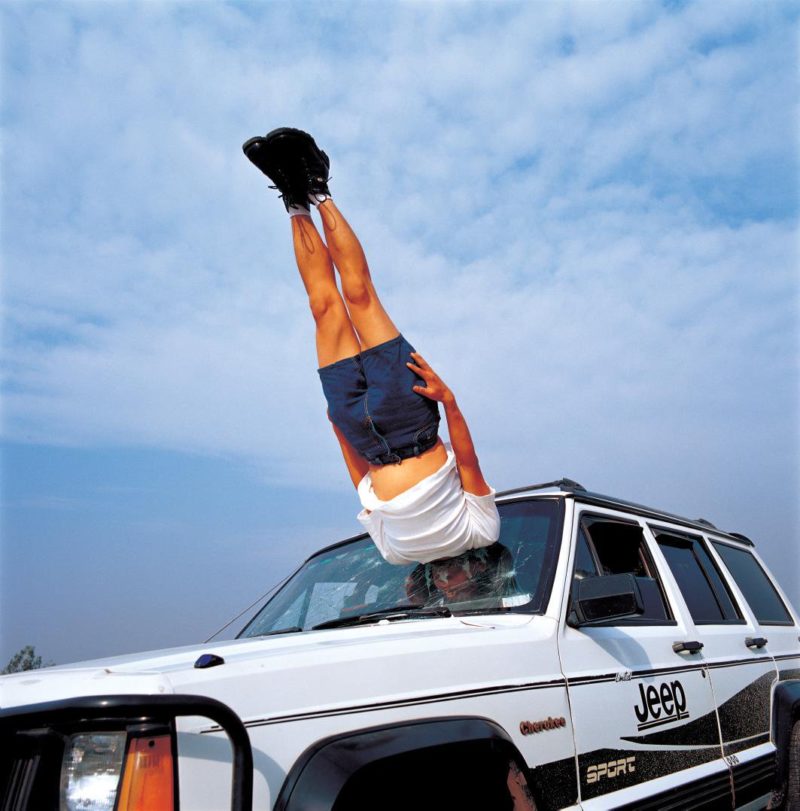 Li Wei – Falls to the car, 2003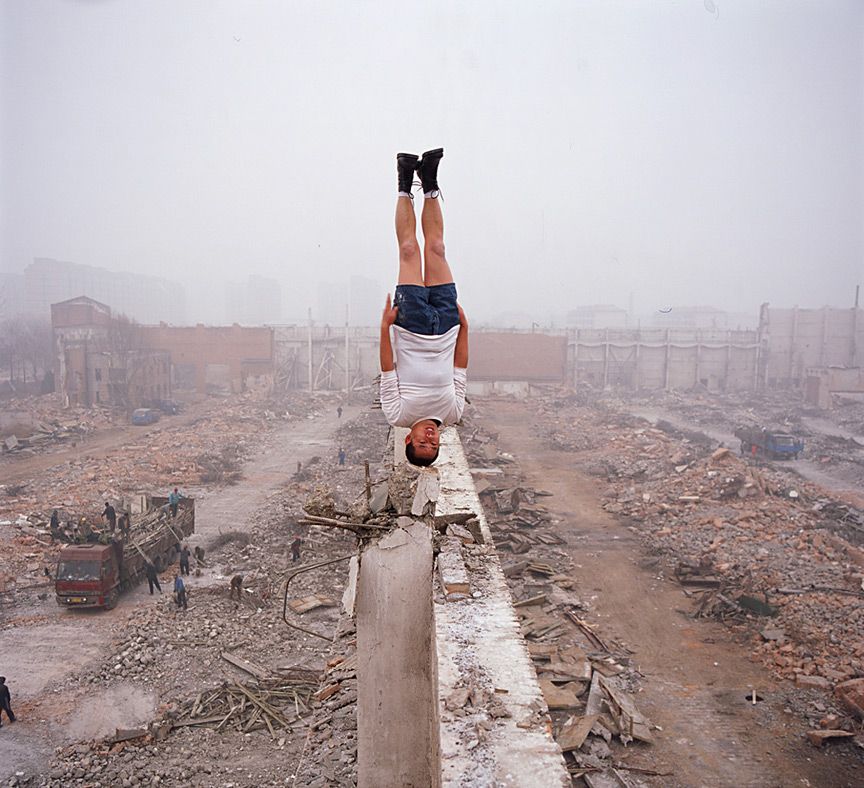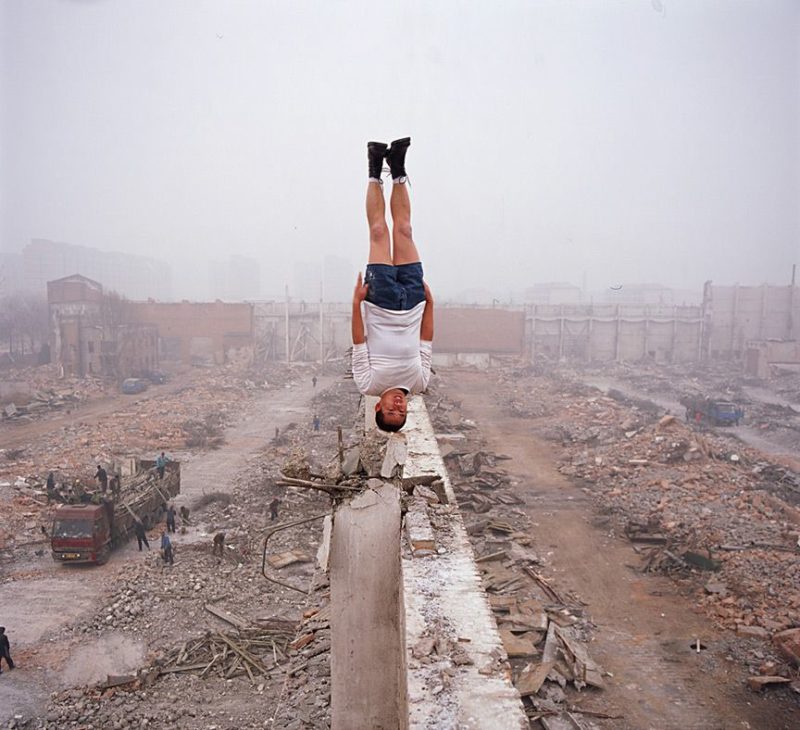 Li Wei – Falls to, 2007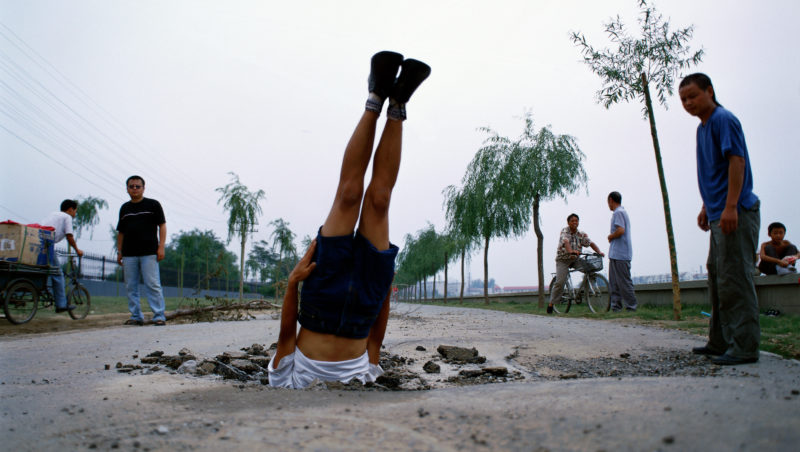 Li Wei – Falls to the Earth, Beijing 08.20.2002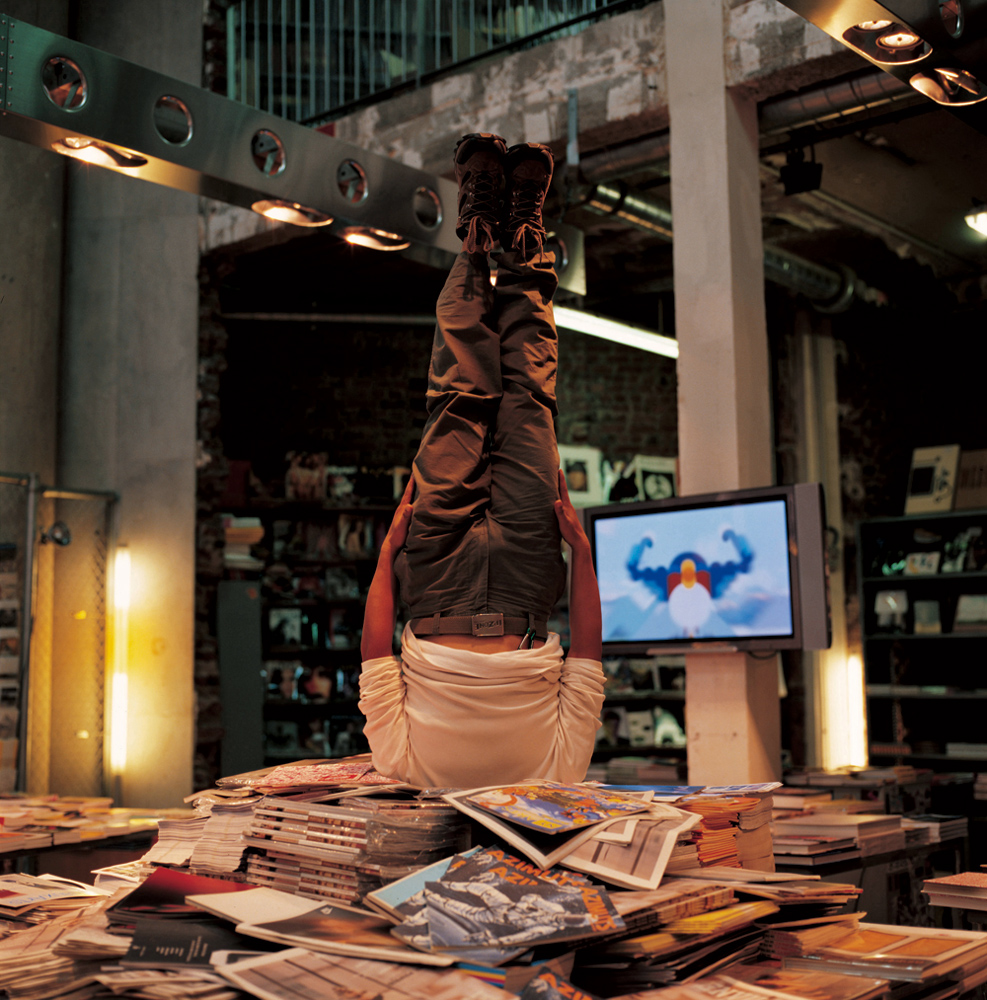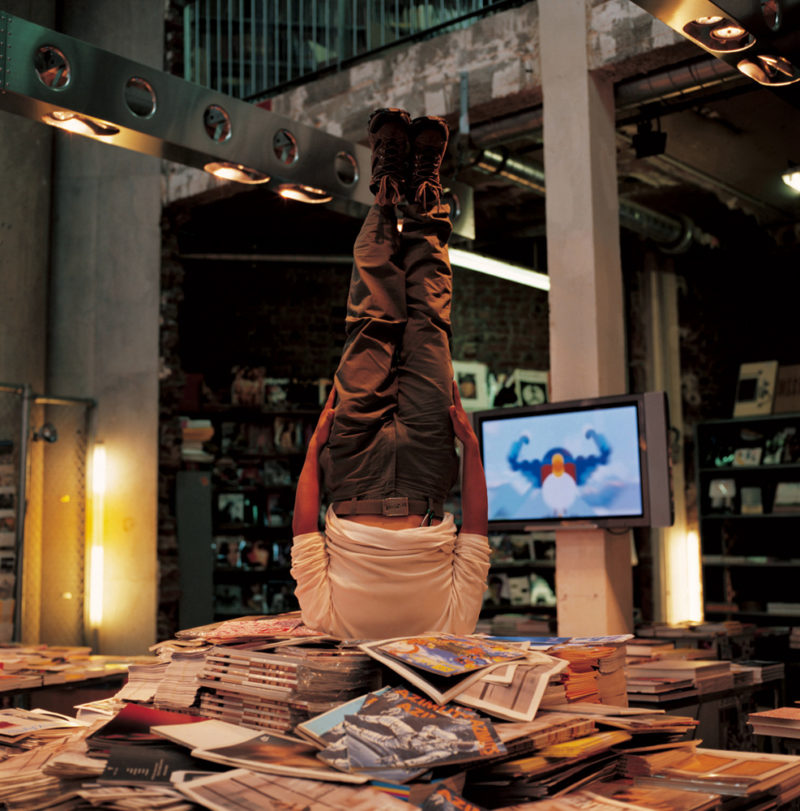 Li Wei – Falls to the Tokyo Palace, 2006
Photos: 'High Place'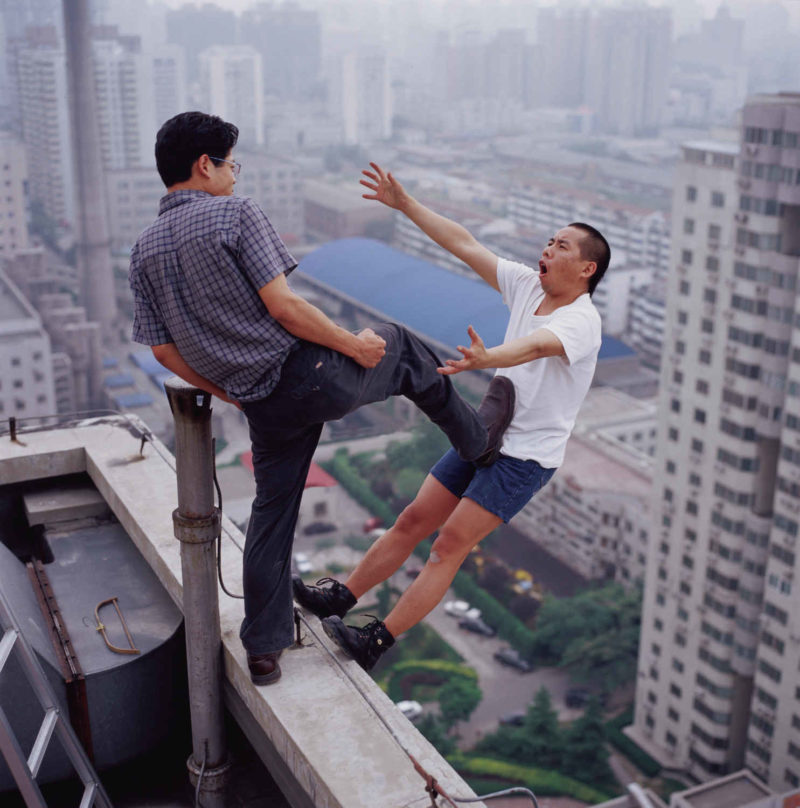 Li Wei – 5 levels of freedom, 2004, 06.19. Beijing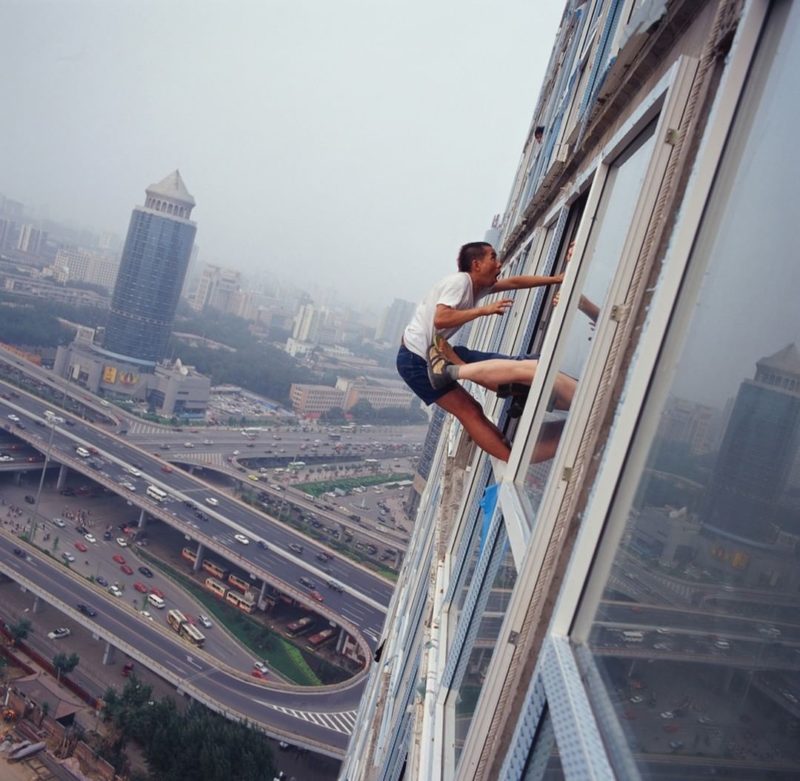 Li Wei – 29 levels of freedom, 2003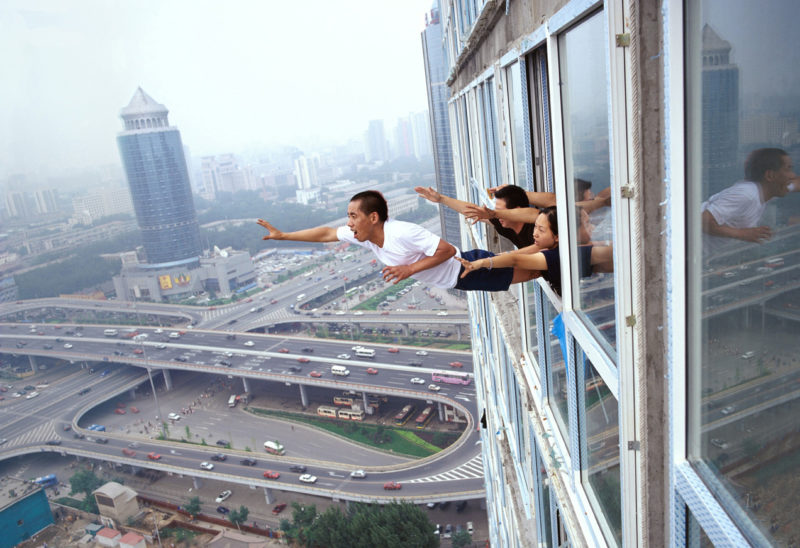 Li Wei – 29 levels of freedom, 2003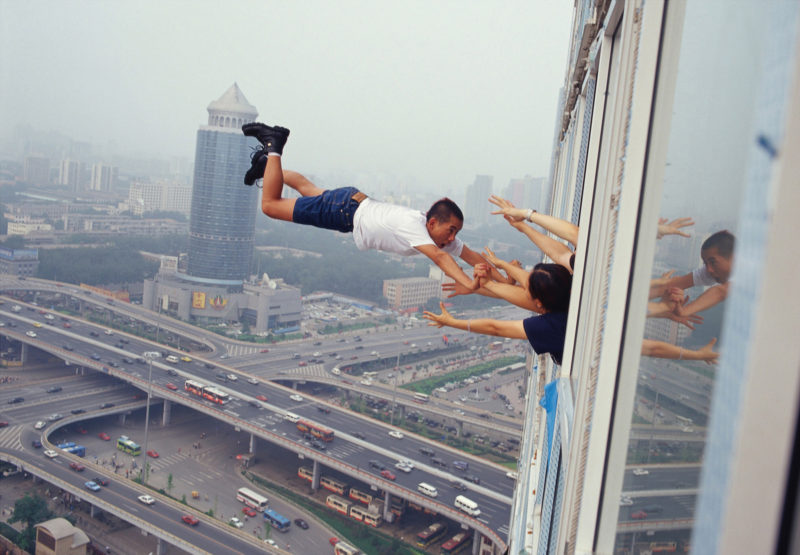 Li Wei – 29 levels of freedom, 7.24.2003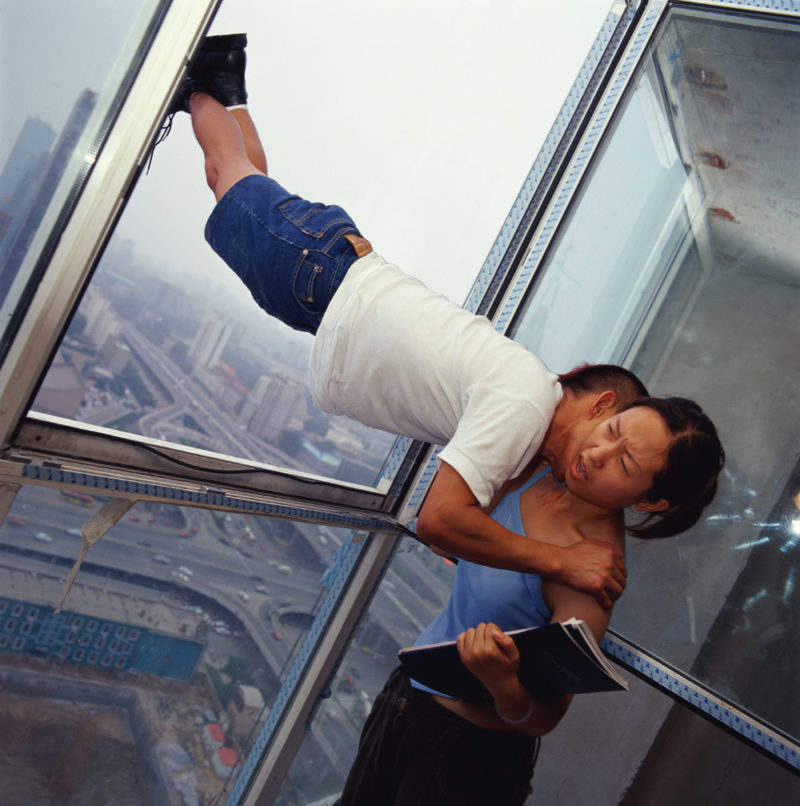 Li Wei – 29 levels of freedom, 2003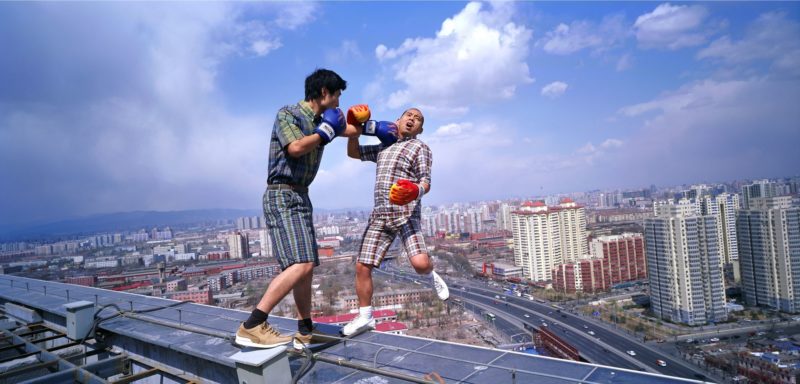 Li Wei – Boxing, 2009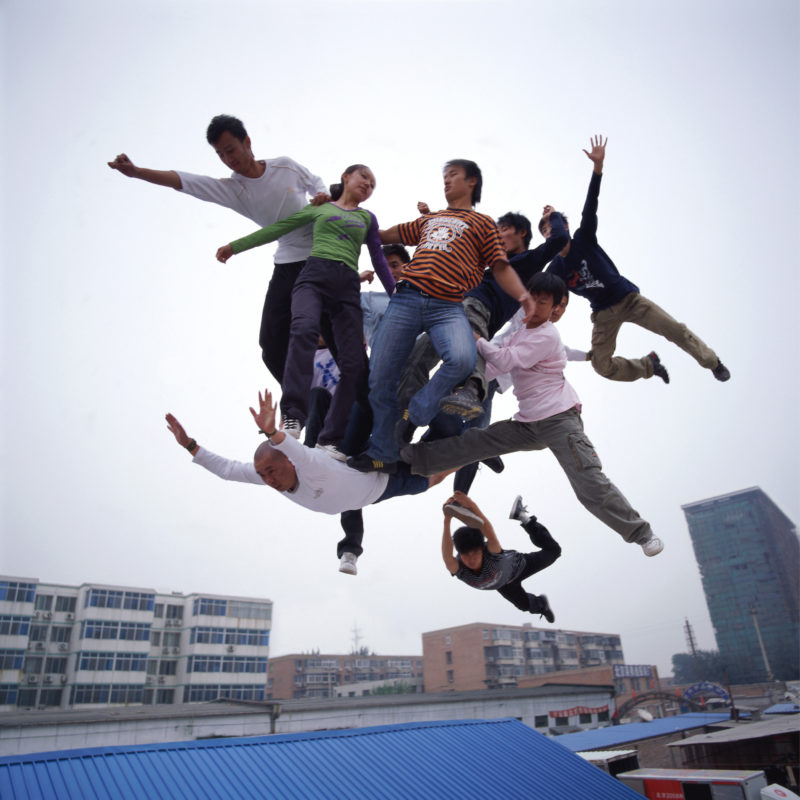 Li Wei – Live at the high place 6, 2008.10.09, Beijing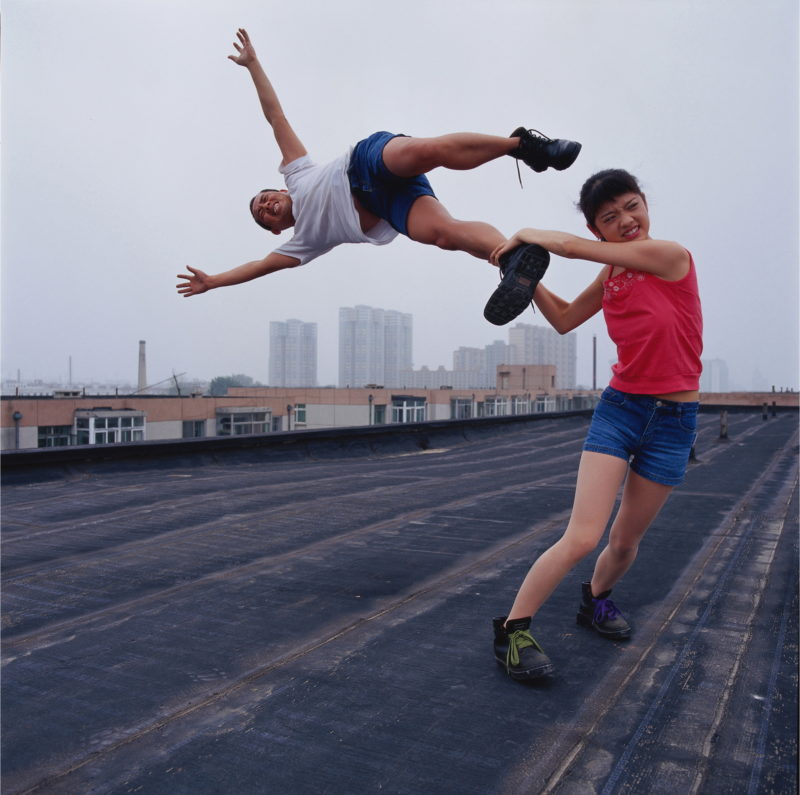 Li Wei – Love at the high place 1, Beijing, 2004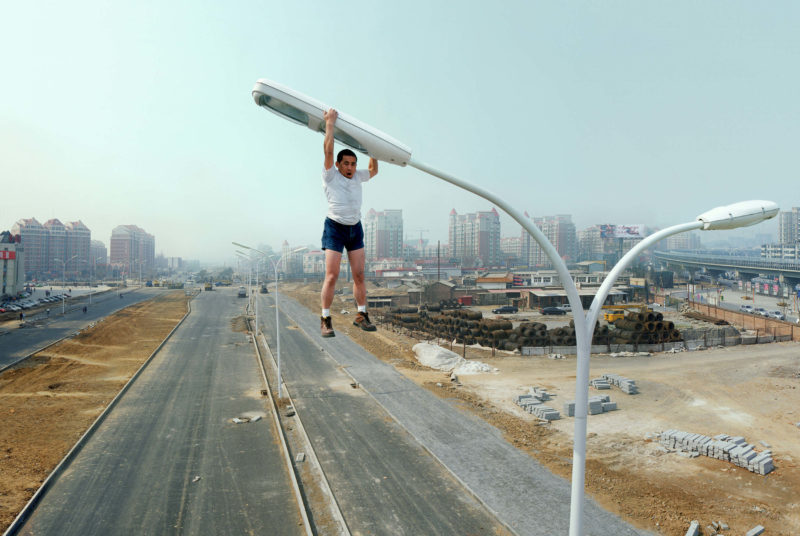 Li Wei – High Place, Bright Apex, 2007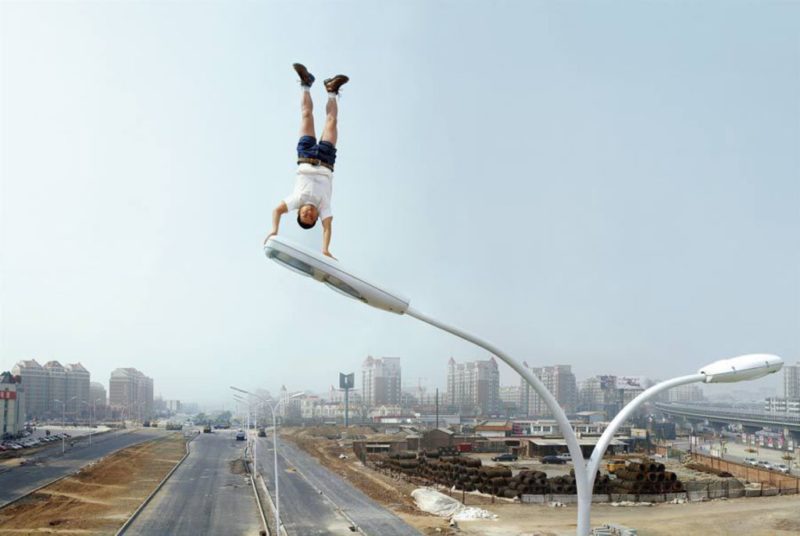 Li Wei – High Place, Bright Apex – 75-04, 2007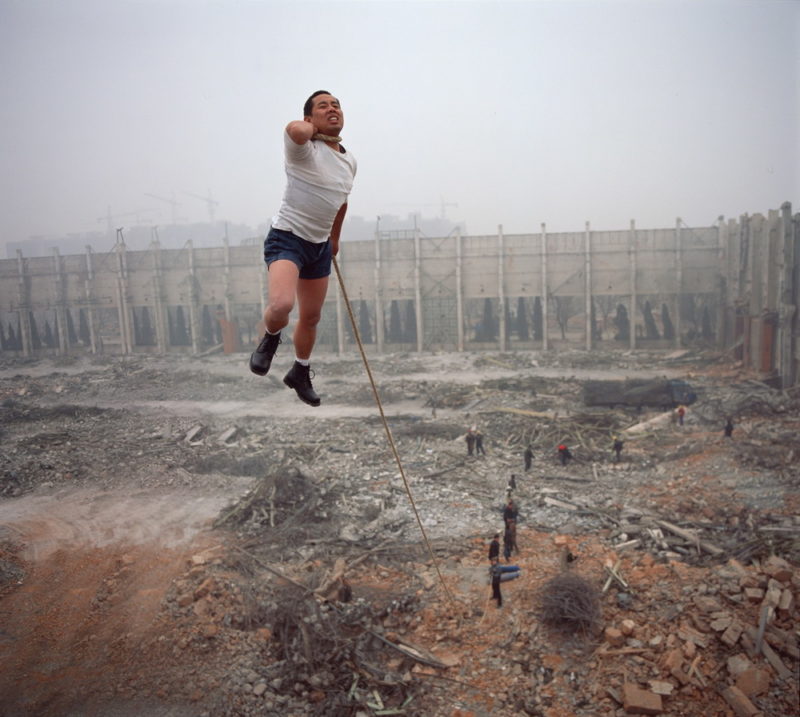 Li Wei – Live at the high place 1, 2007.12.27, Beijing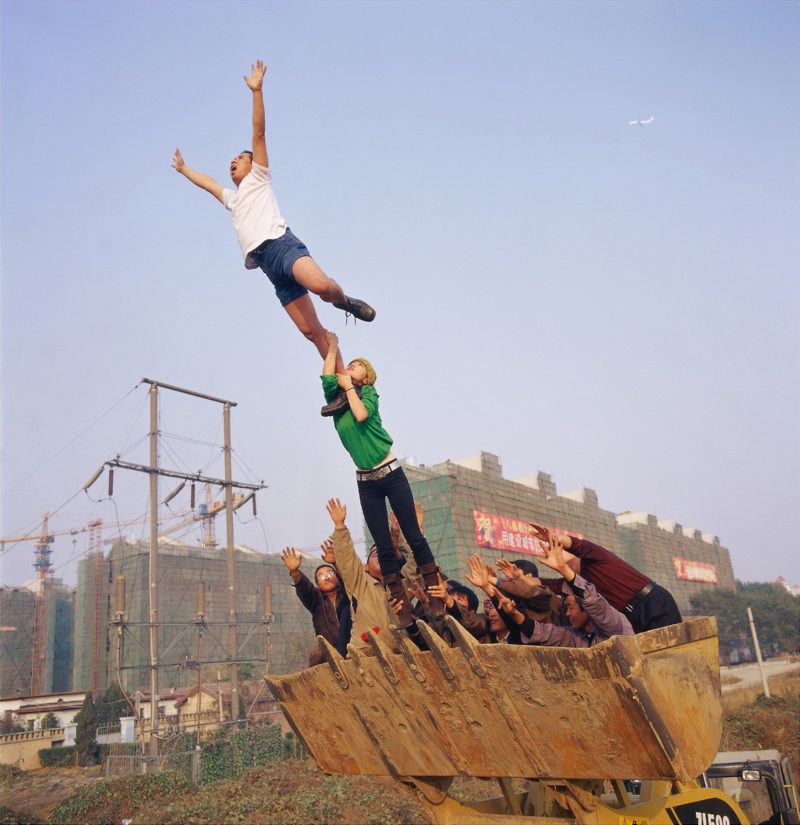 Li Wei – High Place, On the surface of the earth, 2004
Video: Interview with Li Wei
Related articles
Related readings
Discover more ..