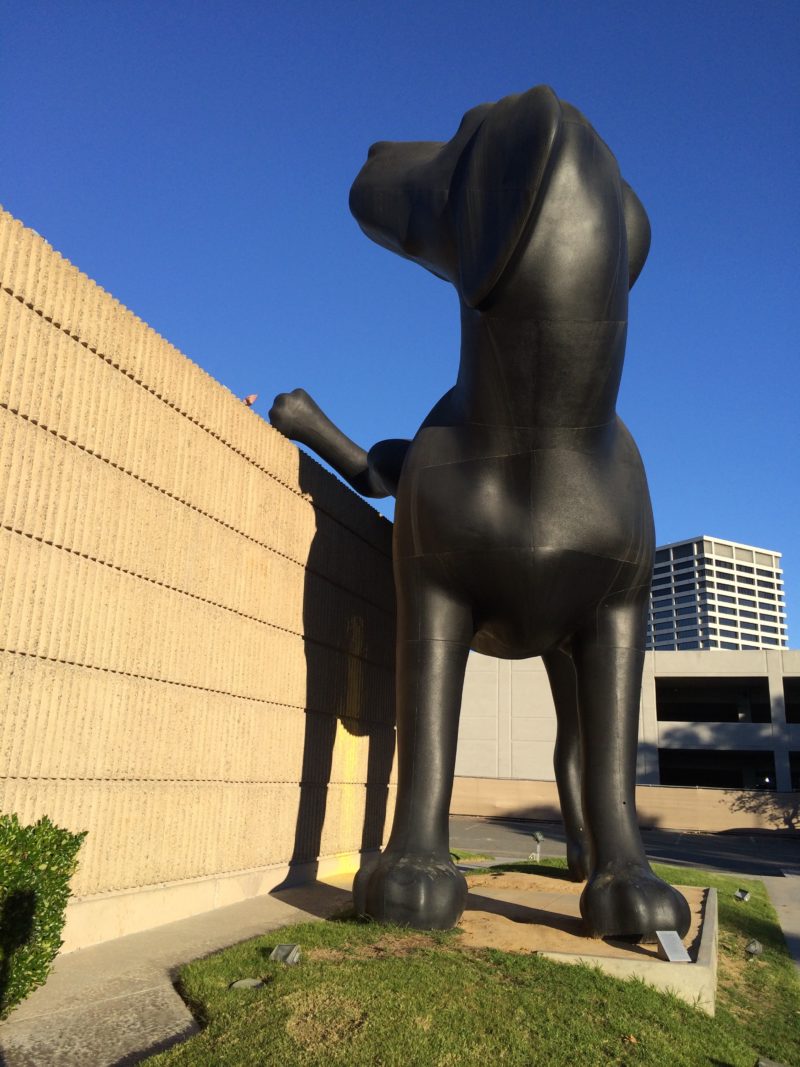 Bad Dog
Richard Jackson's Bad Dog was installed as part of the artist's Orange County Museum of Art retrospective. The installation, titled simply as Bad Dog, was a giant 28-foot temporary sculpture of a black Labrador urinating yellow paint on the museum walls for his exhibition titled Ain't Painting a Pain.
It was an immediate hit. Crowds flocked to see it, and it quickly gained notoriety among both the local community and the art world. Accessible, vibrant, and playful, the work has widely achieved Jackson's main intention: to make the viewer laugh. The outdoor piece created in 2013 remained at the Orange County Museum for the duration of the exhibition before the sculpture toured Europe.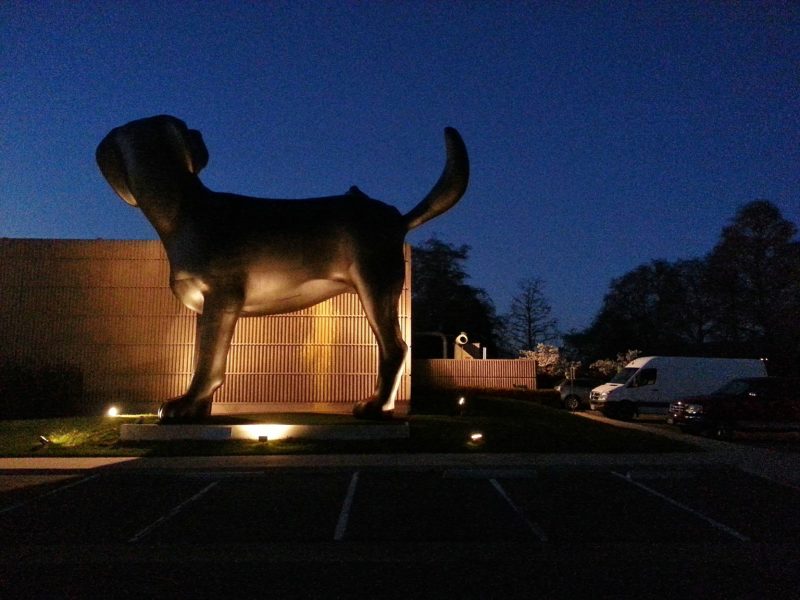 Construction
The sculpture of the naughty Labrador marking his territory with yellow paint was constructed out of 52 digitally cut pieces of fiberglass and composite materials that were assembled on site.
Once the artist and his team had successfully assembled the fiberglass and composite materials, Jackson inserted a bucket of yellow paint that would then be splattered on the wall to represent the dog's urine. They used a mechanized system that would allow the splattering to occur without being operated by someone.
The meaning
Jackson created the work to question the role of humor in art. some experts state that Bad Dog was made to represent the artist's self-reflexive observation and interpretation of the state of superiority, restrictiveness, and exclusivity that has characterized the art museum world for decades.
Speaking about Bad Dog, Jackson said1:
My intention is never to shock or offend anyone or any particular group. People's reaction to 'Bad Dog' or any art for that matter tends to vary. Sometimes, it depends on whether you're going home from church or from a strip club.
This is one really Bad Dog!
Ain't Painting a Pain exhibition
Richard Jackson: Ain't Painting a Pain also featured several other installations, including several canvases that would secrete brightly colored paint all over the walls and floors of the museum. Also included in the exhibition was a huge piece at the museum's lobby that featured a subcompact Pinto that would hurl paint at the surroundings when revved.
The retrospective at the OCMA was organized by then-director Dennis Szakacs. Richard Jackson's: Ain't Painting a Pain was divided into 19 installations and included 38 drawings and four project models in 2 categories.
The first category consisted of Jackson's early work created between 1969 and 1988. This category was made up of wall-painted and free-standing painted sculptures, all that were created using paint-covered canvases as the main exhibition materials.
Bad Dog was included in this category alongside other notable pieces such as Painting with Two Balls. The next category consisted of Jackson's work created between 1987 and 1992, titled 1000 clocks. This category was created as Jackson approached 50 and consisted of identical handmade clocks situated on the walls and ceilings of a large room with fluorescent light tubes.
Every 60 seconds, all the 1000 clocks' minutes' hands would move in unison, thus generating a loud click, a click as loud as the coking of a gun. This piece, in particular, was created by Jackson to measure time's passage in a bid to encourage people to take action before it is too later.
About Richard Jackson
Richard Jackson (b. 1939) has been a pre-eminent figure in contemporary arts since the 1970s as an action painter and abstract expressionist. Born in Sacramento, Jackson first gained critical acclaim thanks to a major show at the Menil Collection in 1988. For decades, Jackson has created a body of work that questions and challenges the structure of the art world.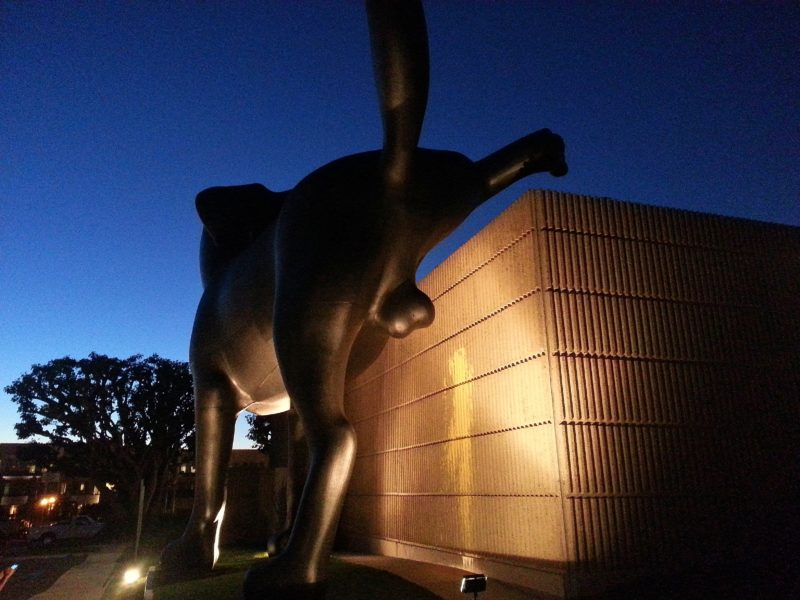 Footnotes