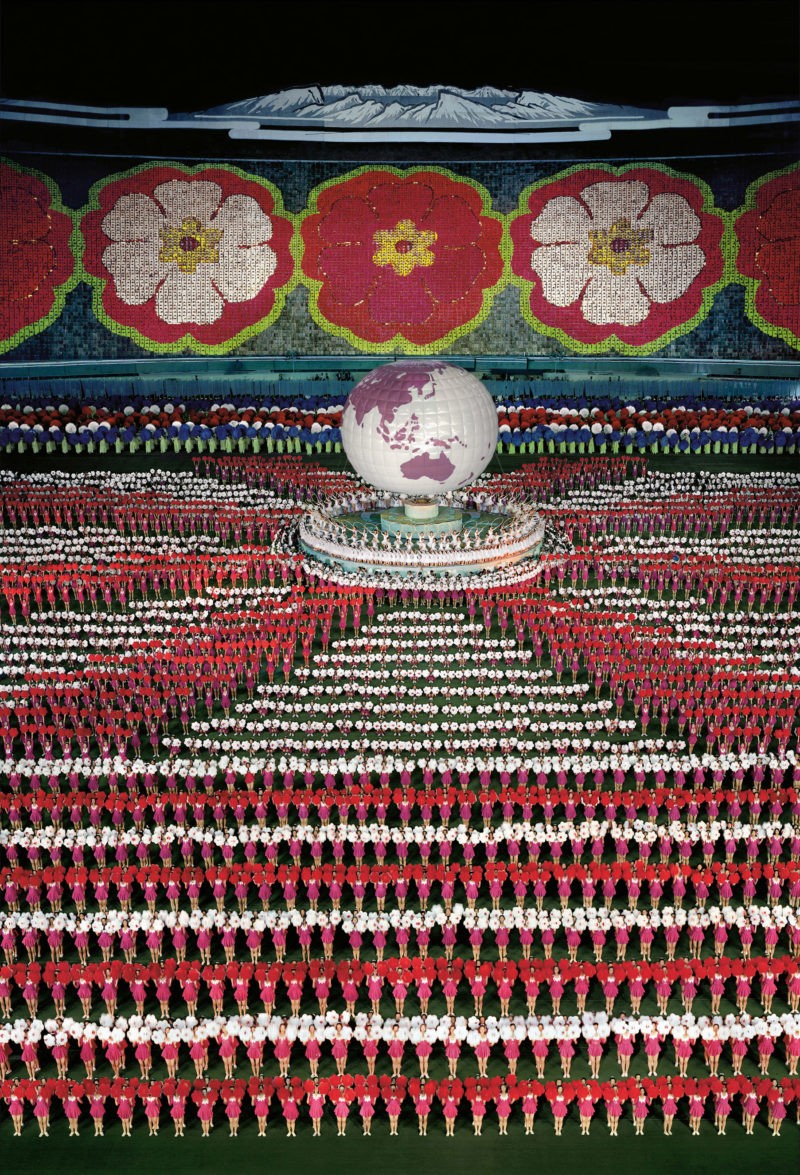 About Andreas Gursky
Renowned for his large-format color photographs charting themes of globalized society at work and play, Andreas Gursky's production employs the digital technology to capture and refine an astounding compilation of detail on an epic scale. The perspective in many of Gursky's photographs is drawn from an elevated vantage point. This position enables the viewer to encounter scenes encompassing both center and periphery, which are ordinarily beyond reach.
Andreas Gursky was born in Leipzig and lives and works in Düsseldorf, Germany. Since the 1980s, he has exhibited extensively, including major solo exhibitions at the Museum of Modern Art, New York, Centro de Arte Reina Sofía, Madrid, Centre Georges Pompidou, Paris, MCA Chicago and SF MOMA, San Francisco.
Andreas Gursky's trip to North Korea
For the Pyongyang series (2007), Gursky travelled to the Arirang Festival, held annually in North Korea in honour of the late Communist leader Kim Il Sung. The festival's mass games include more than 50,000 participants performing tightly choreographed acrobatics against a backdrop of 30,000 schoolchildren holding colored flip-cards that produce an ever-changing mosaic of patterns and images. Gursky's photographs describe, in panoramic dimensions, the incongruity of the brilliant colors and smiling faces of the performers within the controlled, totalitarian nature of the event.
Photos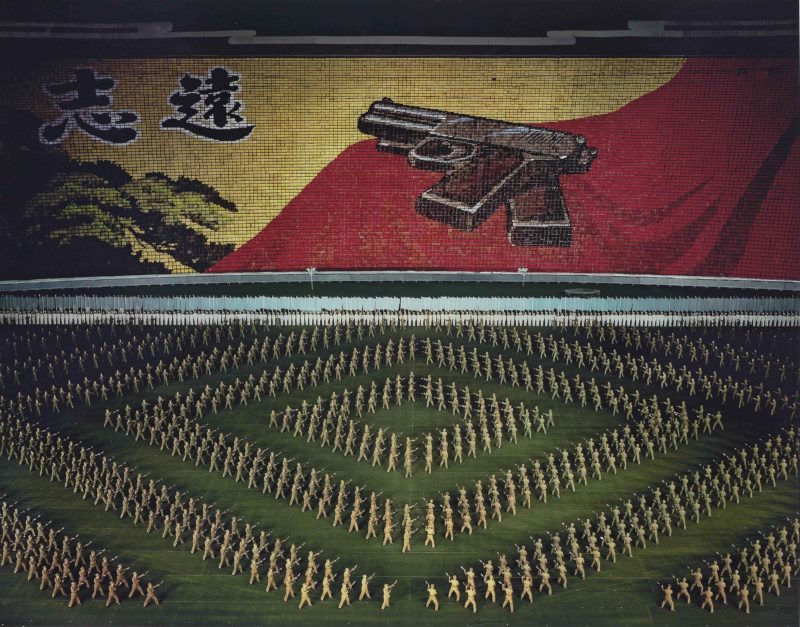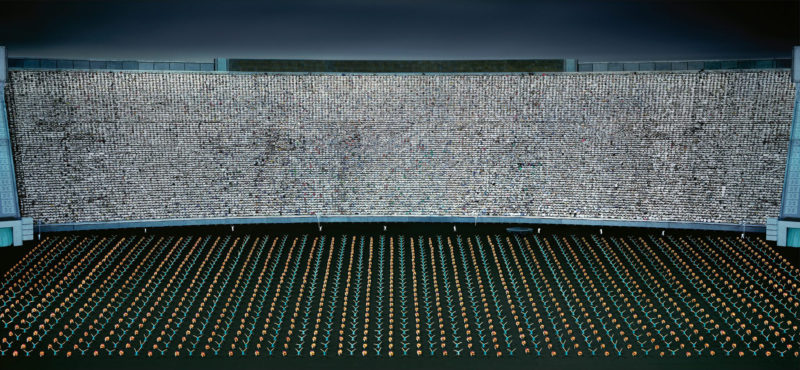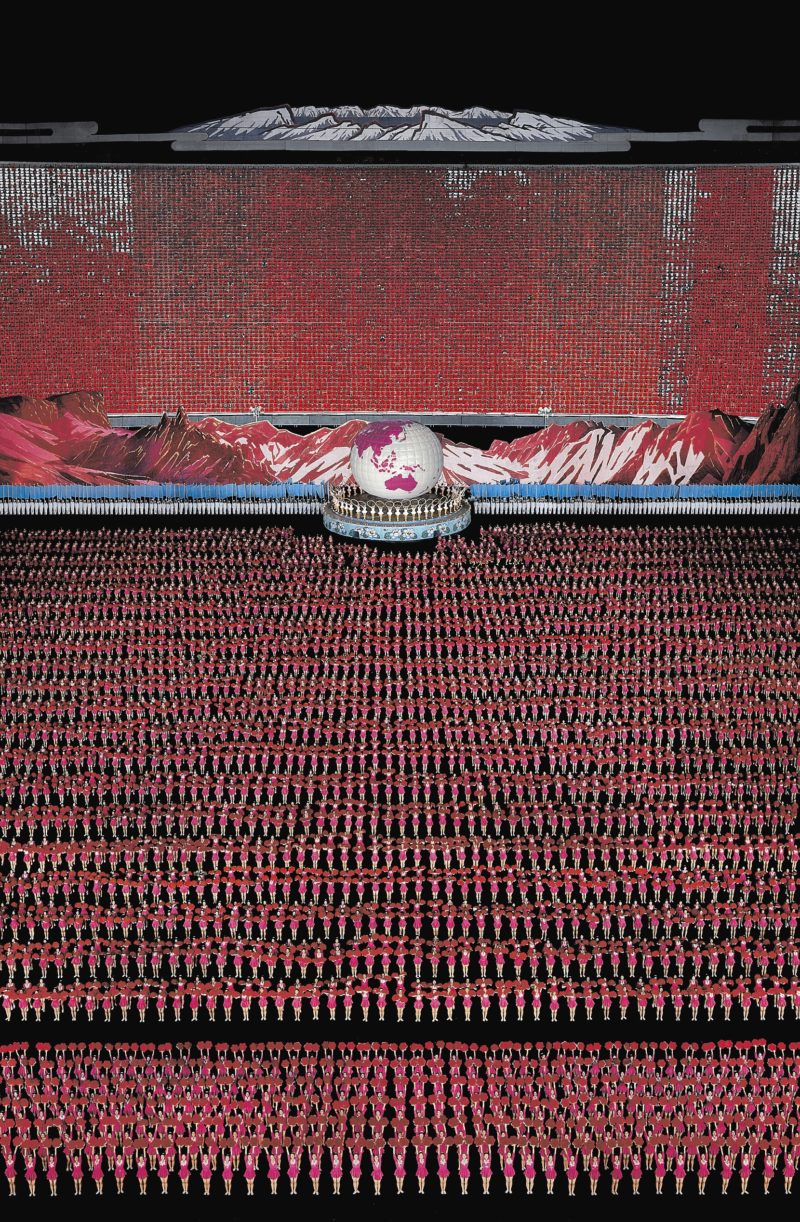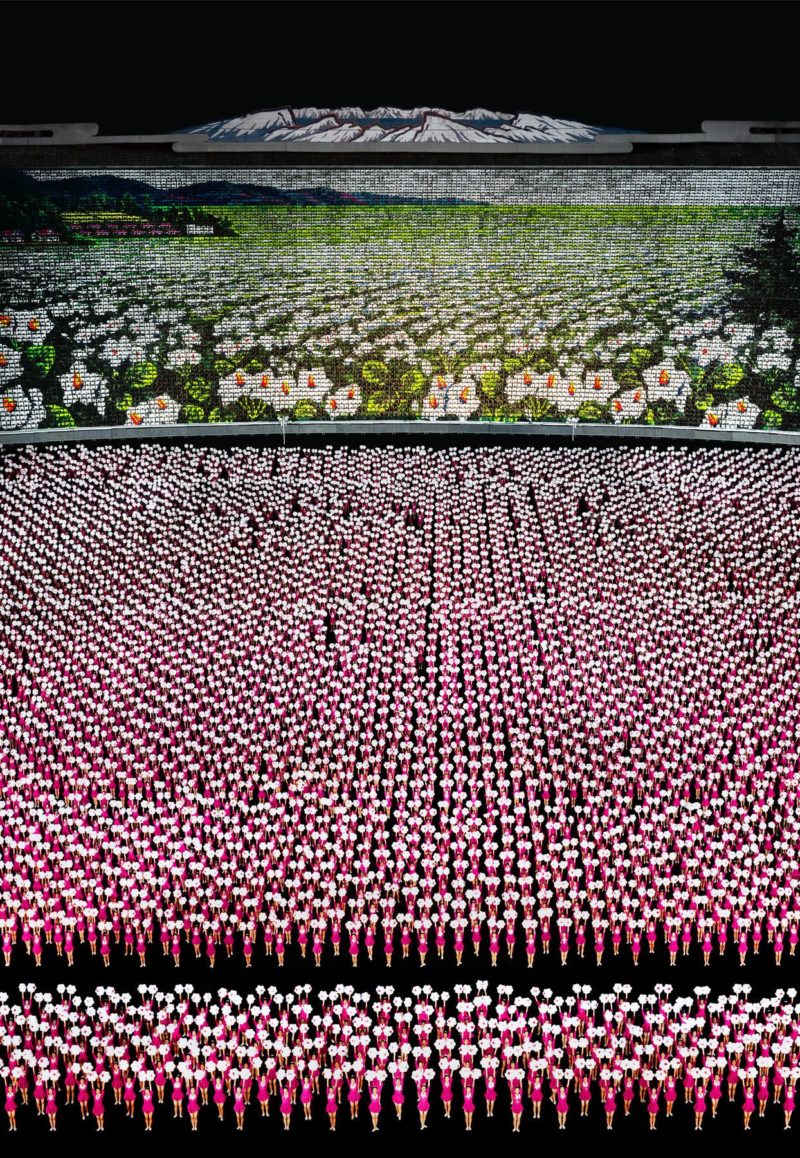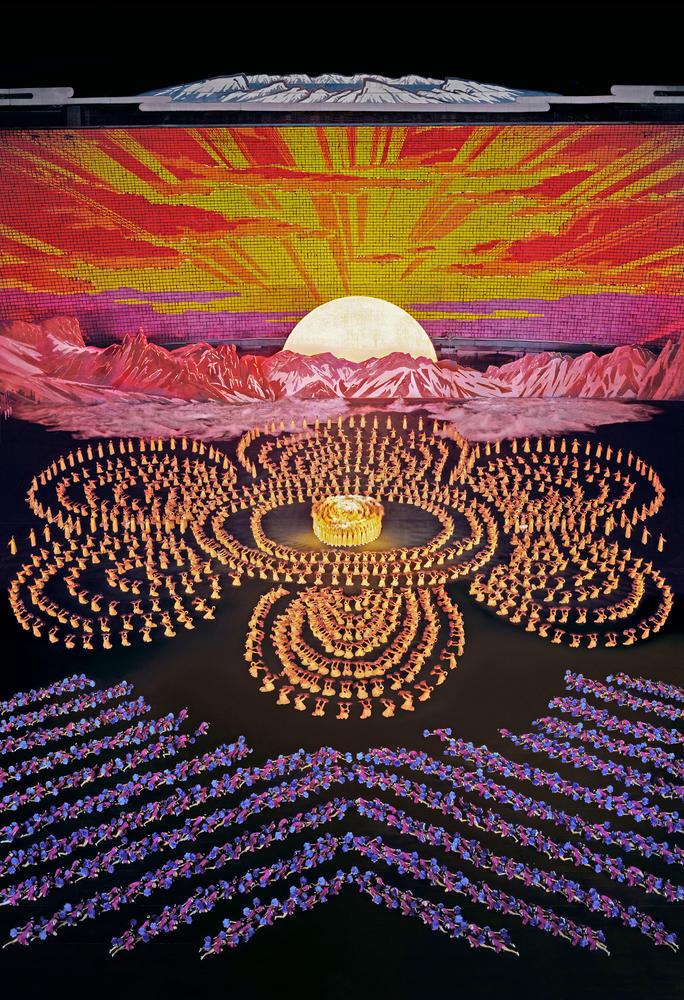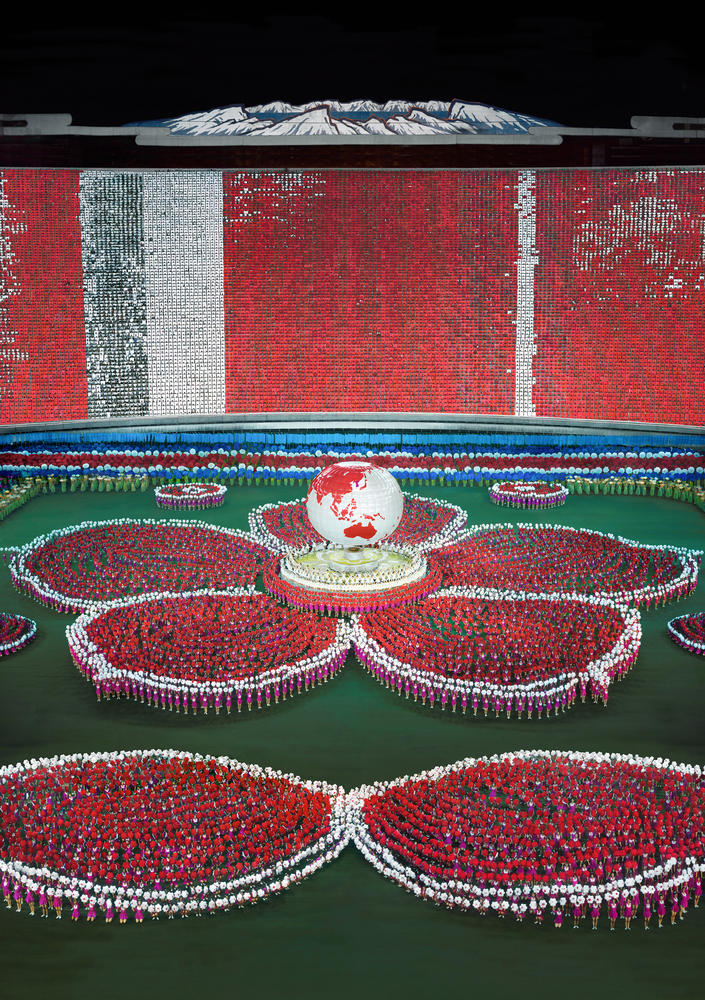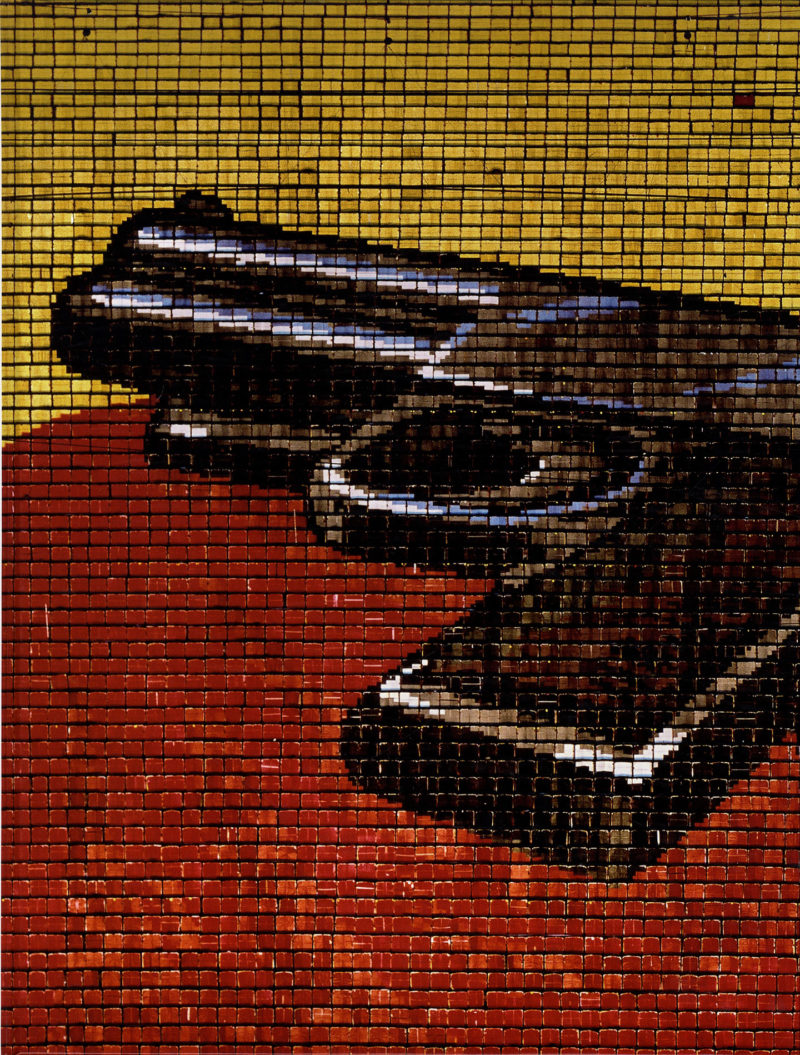 More by Andreas Gursky
More North Korea