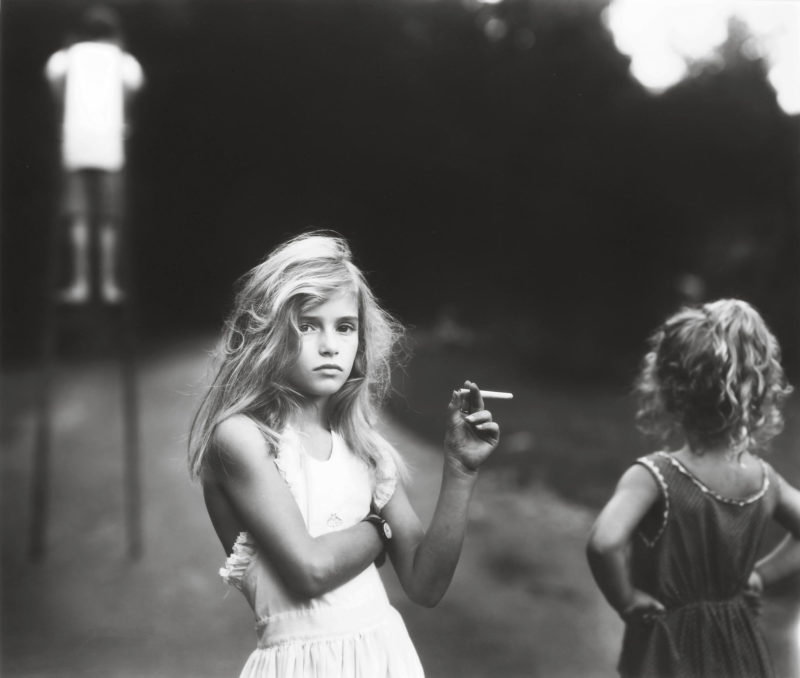 Introduction
Immediate Family is a photography book produced in 1992 by Sally Mann. The groundbreaking and controversial book was published by the international quarterly journal Aperture and is made of 65 duotone portraits.
The book features exclusively Mann's three children, Virginia, Jessie, and Emmett, who are also on the book's front cover. Thirteen of the images show nudity, while three show minor injuries, Jessie with a cut and stitches, Emmett with a nosebleed, and Jessie with a black eye.
Critics were quick to accuse Mann of sexualizing her children instead of seeing the images as what it really is – with nature, free from restrictions, the rules, and codes of adult culture.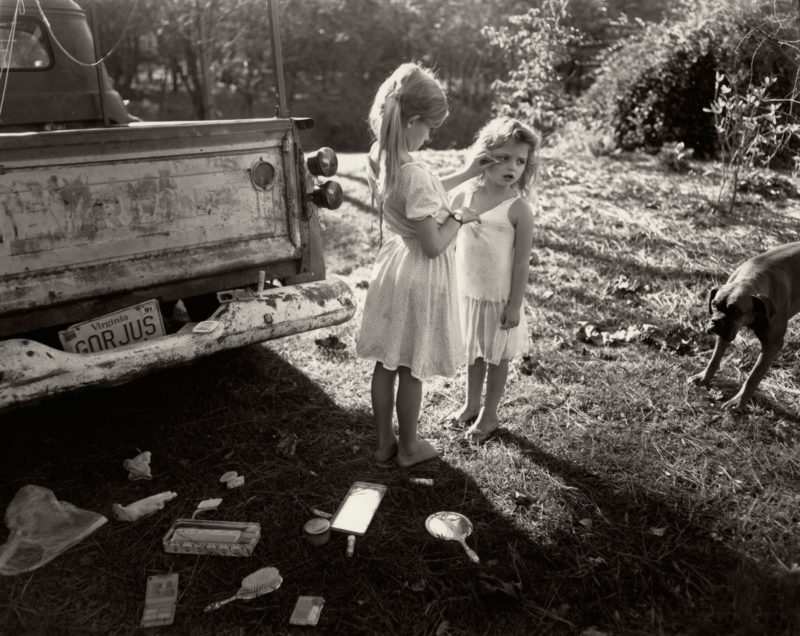 A group called 'Save the Children' even organized a book burning, and this one (Immediate Family) was reflected in a pornography trial. At the time, the artist said, I think childhood sexuality is an oxymoron.
The images were taken between 1984 and 1991 in the rural parts of Virginia, where Mann and the children spent their childhoods. The photos in the series heed back to the 19th-century prints and reference the well-known photographic canon. It is not hard to tell the similarities between the images in Immediate Family and other works by the likes of Julia Margaret Cameron and Edward Weston.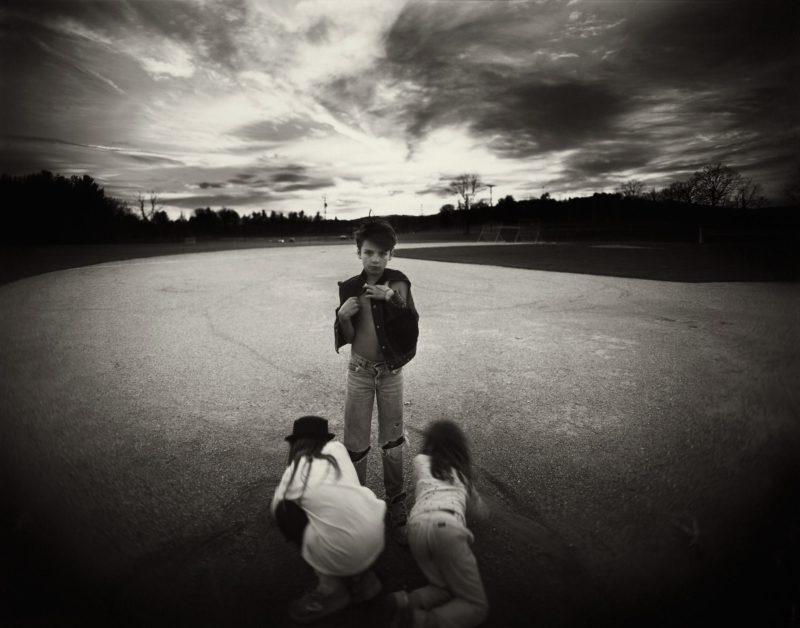 The role of the children
Sally Man initially decided against publishing the book until ten years later, after the last images had been taken. The reason for her reluctance was for her children to get a little bit older to understand the pictures. However, when two of her children, Emmett and Jessie, found out, they dissented, insisting that their mother – Sally Mann – publish the book sooner.
The children, though, held the power to dispute any photos being published. Virginia refused to let an image of her urinating appear in the book, while Emmet declined to allow a picture of him with his socks on his hands. According to Sally Mann, the kids seemed only concerned over being depicted as geeks and never bothered by nudity.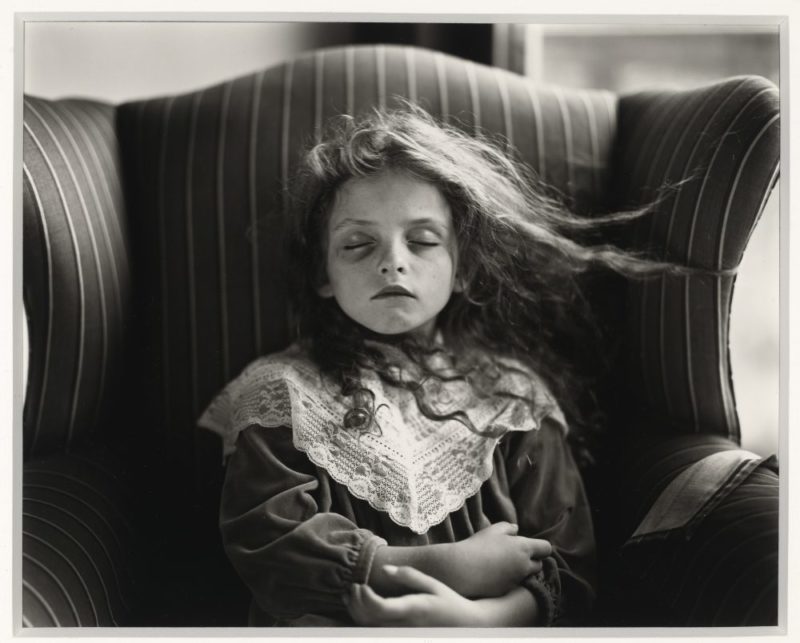 Mann has been quoted most of the time, saying that she loves her children. Thus, the focus of her world also became the focus of her camera. She said in an interview1:
I guess every parent thinks their child is the most amazing, marvelous thing ever on earth. I use my photographs to reflect that astonishment and gratitude.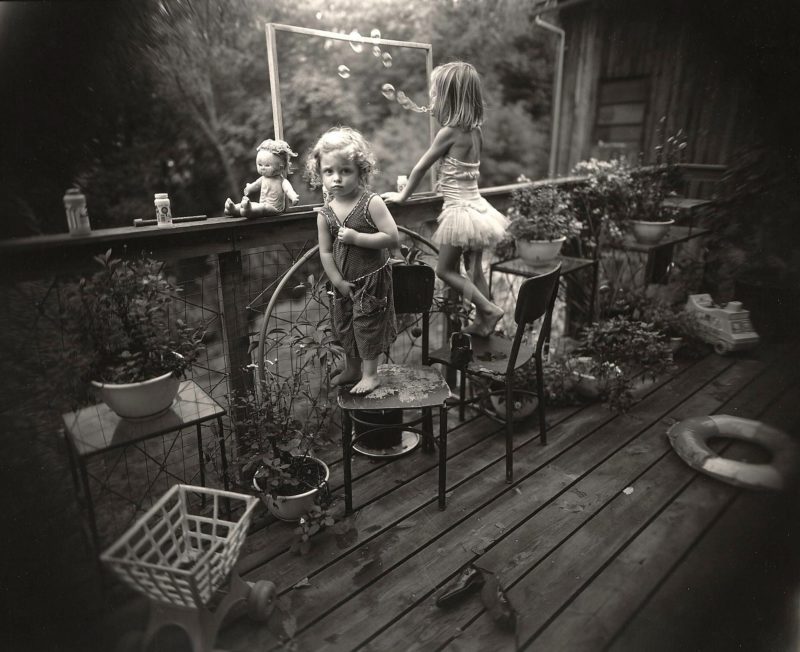 The production of the series
Something unusual about Sally Mann's Immediate Family is that, unlike many portrait pictures, hers were shot in landscape format, using an 8 X 10 view camera. The reason for this could be because the portraits were conservational rather than studio shots.
The large size of the images, however, conveys a romantic view of children, as they are unselfconsciously reading, playing, acting, and sleeping their way through infinite summer days. Many aspects of childhood were captured and frozen as a portrait series of moments, isolated from the context.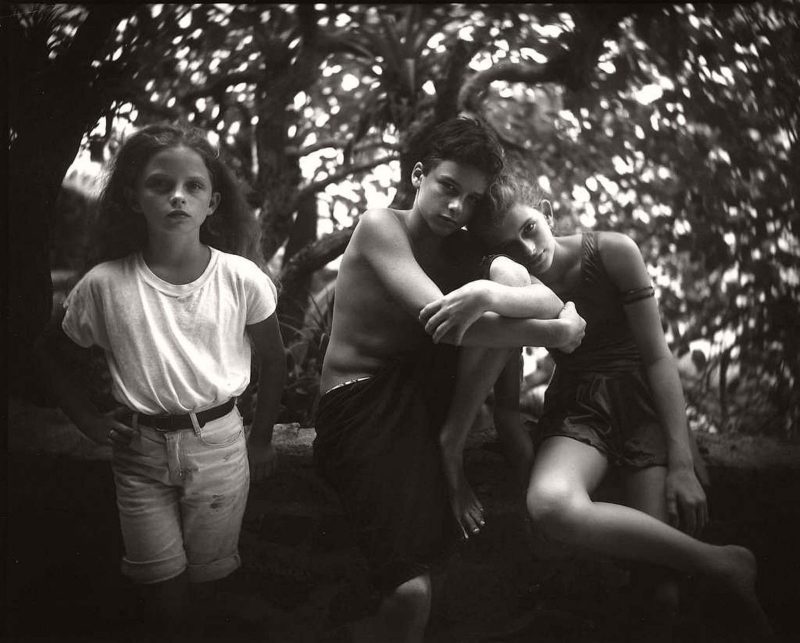 Mann spent, on average, about nine months a year printing the photos of her family, which symbolically means she dedicated as much time carefully producing the portraits of her children as she did to delivering each of her actual children. She used her bare hands and arms to dodge and burn as well as to craft and shape each portrait, similar to how she crafted and shaped hers and her children's childhood.
Spontaneous or staged photos?
Many snaps in the series are a relationship between the artist and her children, merging their imagination and real life, collaborating in an idyllic manner that is unknown and unthinkable to most families. This shared endeavor and mutual respect add weight to the viewer's view of a serene upbringing. The children in the images were inspired to become models and art directors rather than being passive and voiceless puppets.
Mann's daughter Jessie was quoted saying2:
I know what my mom likes sometimes, so I point it out to her.
While the images in the series seem planned, it turns out that is not the case; some actually captured spontaneous play, for example, an image titled The Perfect Tomato. In the image, one of Mann's children, Jessie, is treading across a table while the artist is setting up her camera for another snap. She says3:
I just put the film in and shot.
Video: Immediate Family book
Inmediate Family / Sally Mann
Selected works
Damaged Child
The first image in Immediate Family is Damaged child, which shows Jessie with a black eye, and the resemblance to Lange's FSA work is hard to miss. In both works, the little girls have an angry, challenging stare, one squinting eye and unisex cropped hair.
Both were carefully taken against a flat backdrop on large format cameras. As expected, the image was viewed out of context. The child was depicted by the media as battered at worse and neglected at best.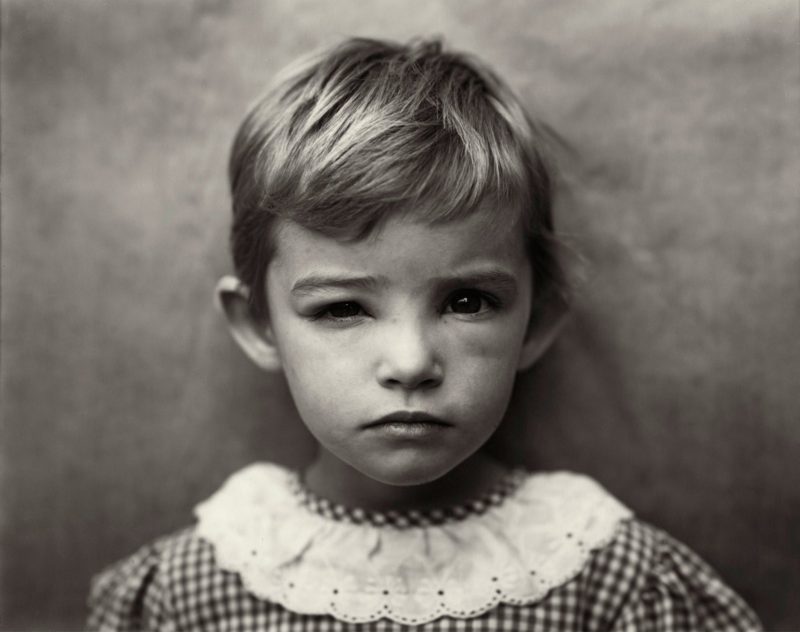 What kind of mother would photograph an injured child? were cries of the critics as they try to place the children at the center of a dystopian, broken childhood of their own creation. However, the swollen eye was due to a gnat bite, something minor, an everyday occurrence that would rarely be a cause for concern to most parents. But Man says that here portraits are of …her children living their lives … of ordinary things every mother has seen.
In attempting to explain the backlash the images received from the public, photography professor Sarah Parsons says4:
When art photography is publicly exhibited, it will be understood in relation to public codes already at play, such as those around motherhood and the protection of children.
The Perfect Tomato
The image (The Perfect Tomato) is a bit overexposed, and the brightness of her form, her blond hair blending with the background, makes the girl look like an ethereal wood nymph.
Another child, Virgin, can be seen sitting in the shade and looks transfixed by this mythical creature, while the person (an adult) whom she sits on her knee seems unmindful of the mystic around her. Jessie herself says that the only thing she could recall was the tomato, which eventually gave the image its title.
Jessie at 5
Another image from Immediate Family, titled Jessie at 5, also caused controversy. Just like in Perfect Tomato, in this, she is also brighter than other characters in the frame – her siblings. She is playing dress-up and is half-dressed, wearing a little makeup alongside a string of beaded-necklace on her neck.
She is confidently staring at the photographer (her mother, Sally Mann) behind the camera. Critics claim that Jessie has a knowing look in this image, implying that she has lost her childhood innocence, thus surmising that something creepy is going on.
S. Edge and G. Bayliss wrote in Photographing children: the works of Tierney Gearon and Sally Mann. Visual Culture in Britain5
What adults understand as children's sexuality is always defined by the adult world; in this view, childhood is not fixed but culturally produced.
However, others don't see anything wrong with that "look" by Jessie; instead, they believe it is indicative of a confident child paying her role, which she is not afraid of criticism or scorn from the grownups around her.
Video: Sally Mann interview
Photographer Sally Mann shares life behind iconic images
Analysis
The reception of Sally Mann's Immediate Family shows how the social order was, and sadly, still not ready to accept a mother trying to be an artist, mainly when she uses her kids to convey her messages. Some critics have even gone as far as arguing that Mann didn't have the right to take shots of her own children the way she did in Immediate Family.
According to them, it damages their image as we see the children's image in the long run, especially seeing that it portrayed the children as something they actually were not.
But Mann just wanted to address particular ideas that were pretty common at the time, but the world had issues openly discussing them. She directed a taboo subject and made it easy and possible for society to recognize that people did not want to discuss plainly ordinary concepts.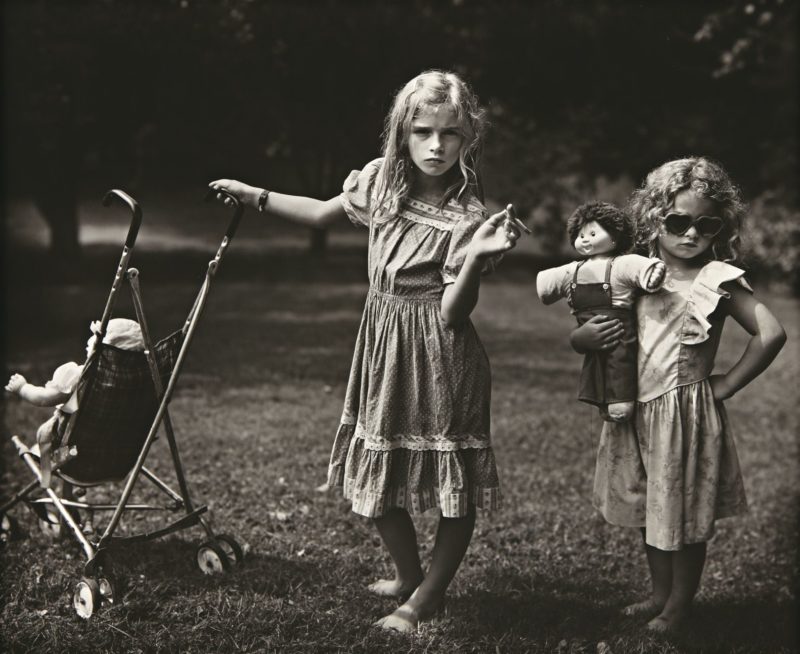 Many observers interpreted the images as an assault on society's decency. However, Mann was trying to put across her ideologies. For critics, Immediate Family is damaging because of two main reasons:
First, it influences children to adopt defiant attitudes on account of how the children in Mann's series appear to act in disagreement with what is socially accepted norms and values.
And secondly, it distorts society's understanding of children by presenting them in more sensual and violent positions.
Austrian psychoanalyst Sigmund Freud states that the public is inclined to look at things from a different or wrong perspective, therefore agreeing with Mann's thinking with Immediate Family. According to the psychoanalyst, there is much more to children's seemingly innocent plays than some might think. Sigmund Freud wrote in 19226:
We see that children repeat in their play everything that has made a great impression on them in actual life, that they thereby abreact the strength of the impression and so to speak make themselves masters of the situation. But on the other hand, it is clear enough that all their play is influenced by the dominant wish of their tie of life: Viz. To be a grownup and to be able to do what grownup people do.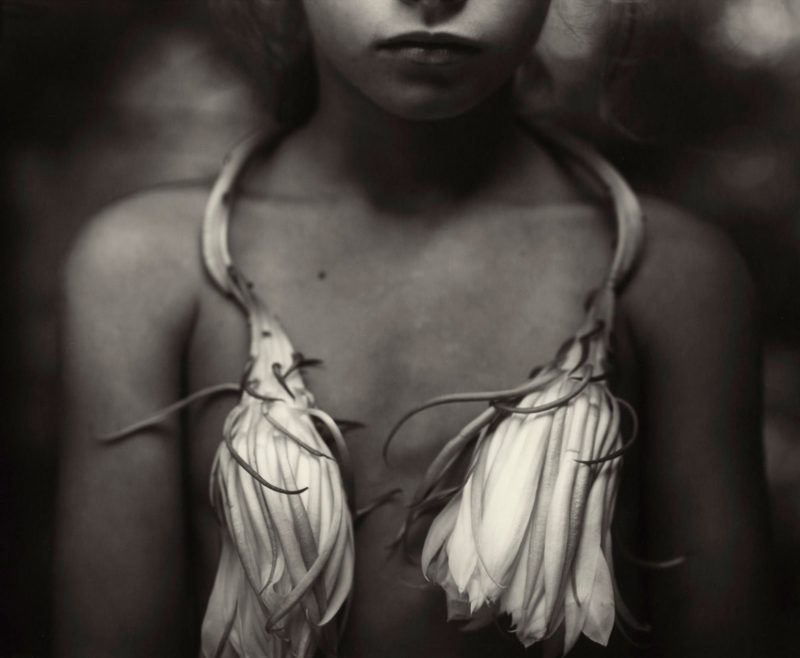 Why does this series matter?
Despite the numerous controversies Immediate Family generated, it also embodied a turning point in history. The book can be virtually considered a standing proof in relation to who the public has minimal knowledge of children's behavior and thinking as they abstain from getting involved in the topics that society often classifies as immoral.
The sections of people who supported Immediate Family were dominantly women who believed that her representation of her children was brave because she dared to highlight both the complexity and tenderness of human nature. This unusual type of sensibility was for man people, characteristic of the fear and pain that a mother has when considering her children.
With Immediate Family, Mann appears to have reinvented a mother's classical efforts to raise her children by adopting the elements of photography. Mann is not assuming the role of a mother and that her collaboration with her children while taking these images was mainly focused on the photographer-subject relationship. Sexual frankness and sensuality are mostly used in Immediate Family to serve the purpose of changing the public's understanding of children.
The book does not necessarily mean that Mann wanted to present her children as sexual; instead, she simply wanted to raise awareness concerning the fact that the children are just as innocent as one might be inclined to believe.
It should be pointed out that many children are actually aware of the ideas that are primarily considered to be immoral by society. It is essential for them (children) to be offered education regarding the approaches they need to take as far as the unethical concepts are concerned.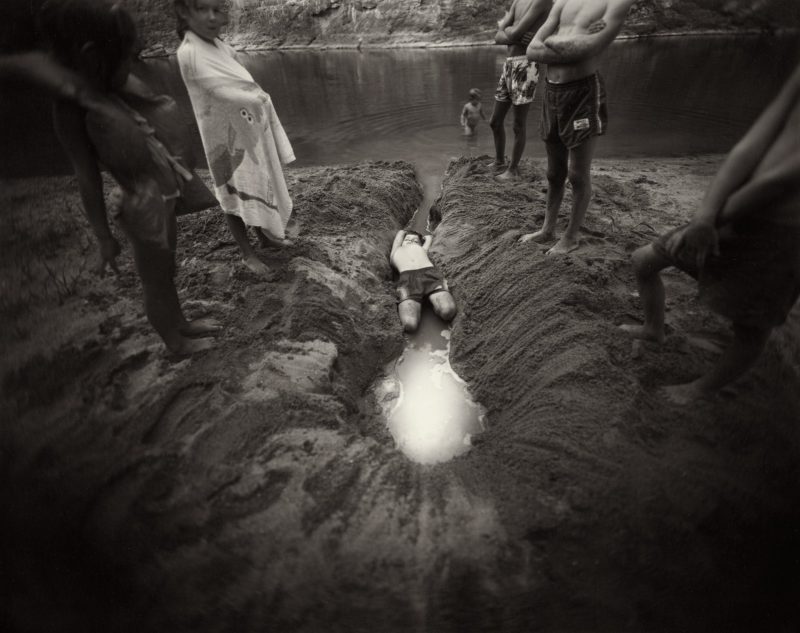 Mann's motherhood played a crucial role in persuading many to feel that the images were actually not meant to harm the generally accepted norms. Feona Attwood, Vincent Campbell, I.Q. Hunter and Sharon Lockyer wrote in their book Controversial Images: Media Representations on the Edge7:
For some, her role as a mother served as proof that she did not intend to exploit children for the sake of notoriety, while for others, it reinforced the pity they felt towards her 'helpless art-abused children.
Immediate Family did not only succeed in prompting controversies regarding her children in particular as well as her family in general but also managed to draw attention to the 19th-century photographs featuring children. She successfully opened the public eyes concerning several realities about children and society in general.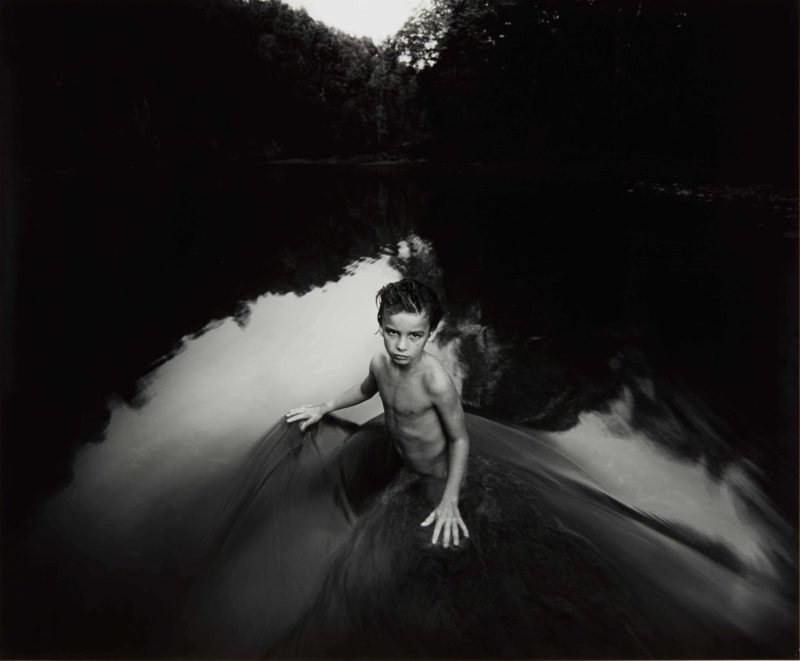 Conclusion
There is no such thing as a perfect childhood. Ideals change with time, and therefore, utopia is something the world will always strive towards. The consensus is that if Mann had developed these images during the late 1960s or early 1970s, the reception wouldn't have been that judgmental.
Nevertheless, the work still managed to break away from the traditional representation of children and the constriction of childhood by the 1980s and 1990s era.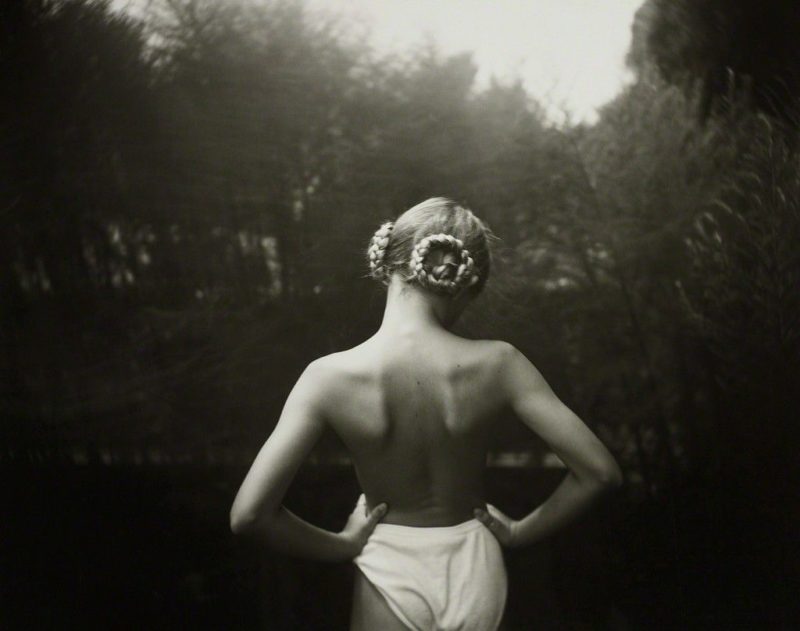 Footnotes