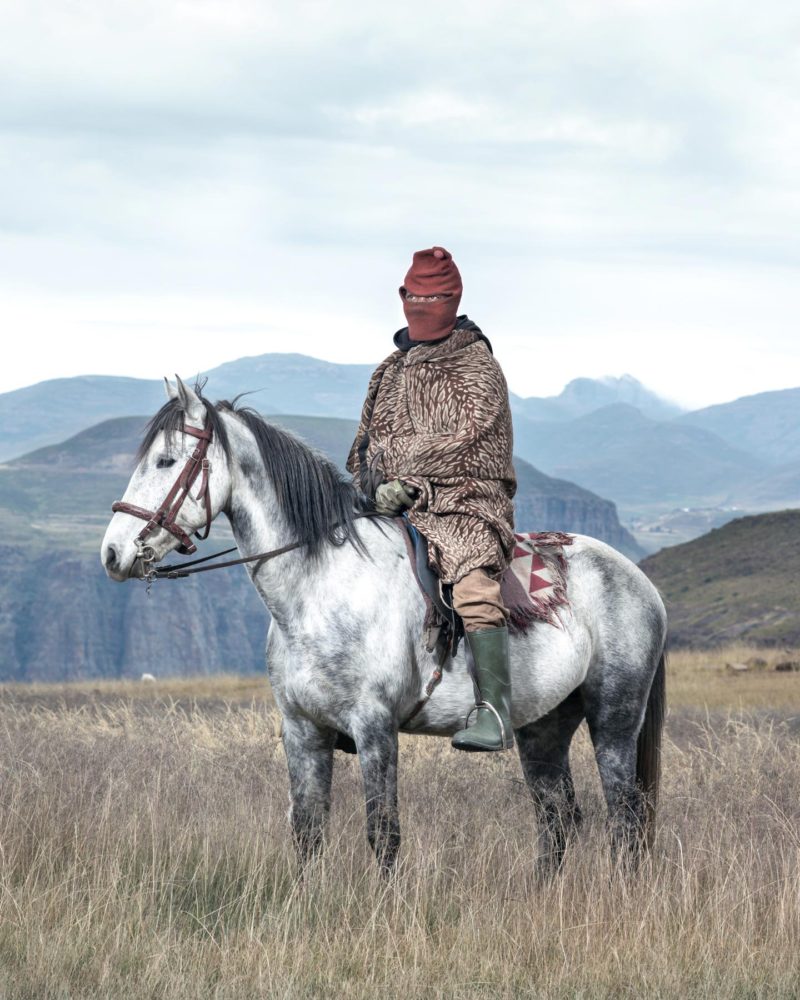 Introduction
In May 2016, photographer Thom Pierce spent eight days in the Semonkong highlands capturing the rawness of the majestic horsemen and women against the most astounding Lesotho background. Through his photographic medium, Pierce manages to blur the line between fine art, portrait, and documentary photography.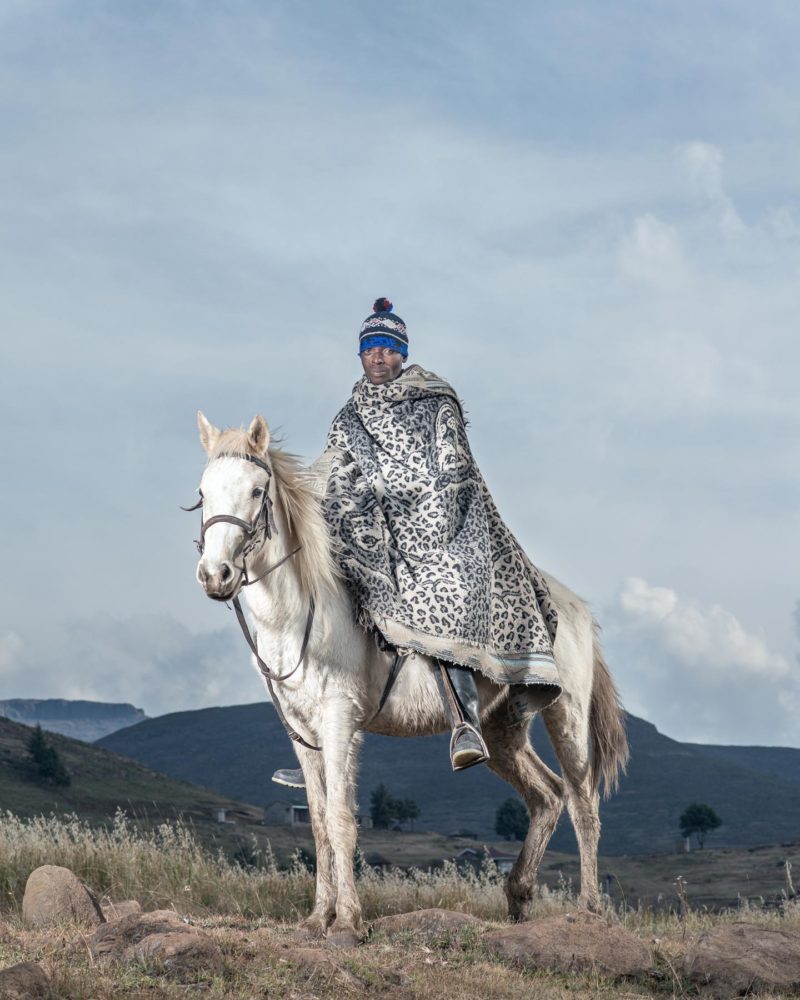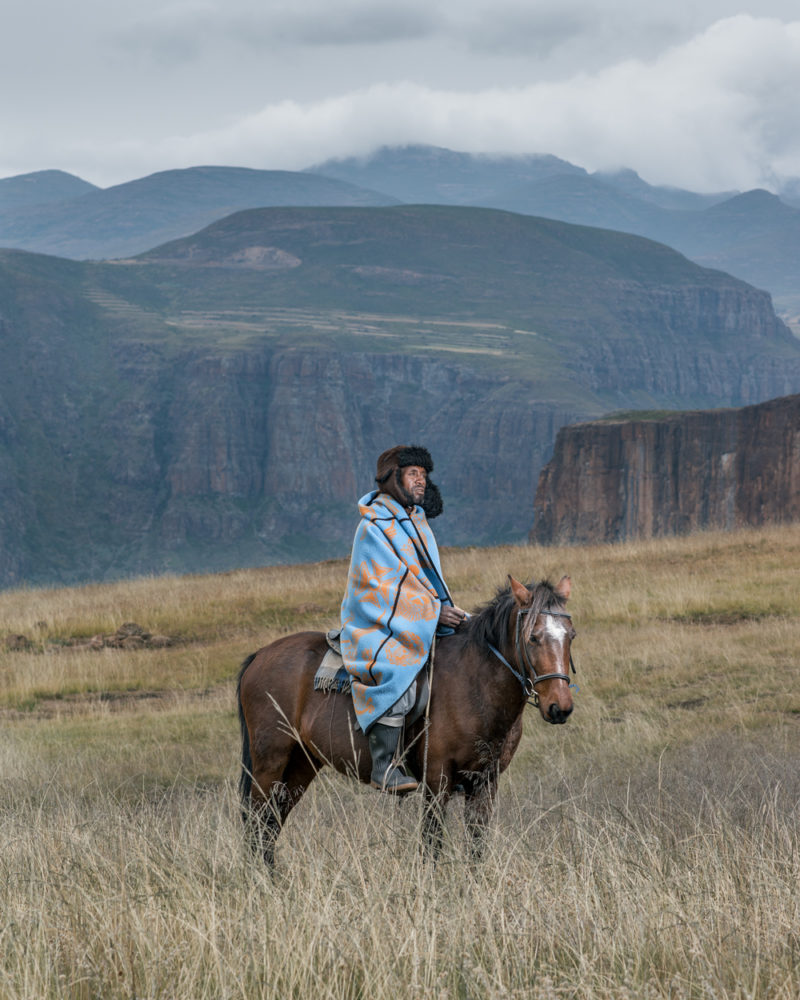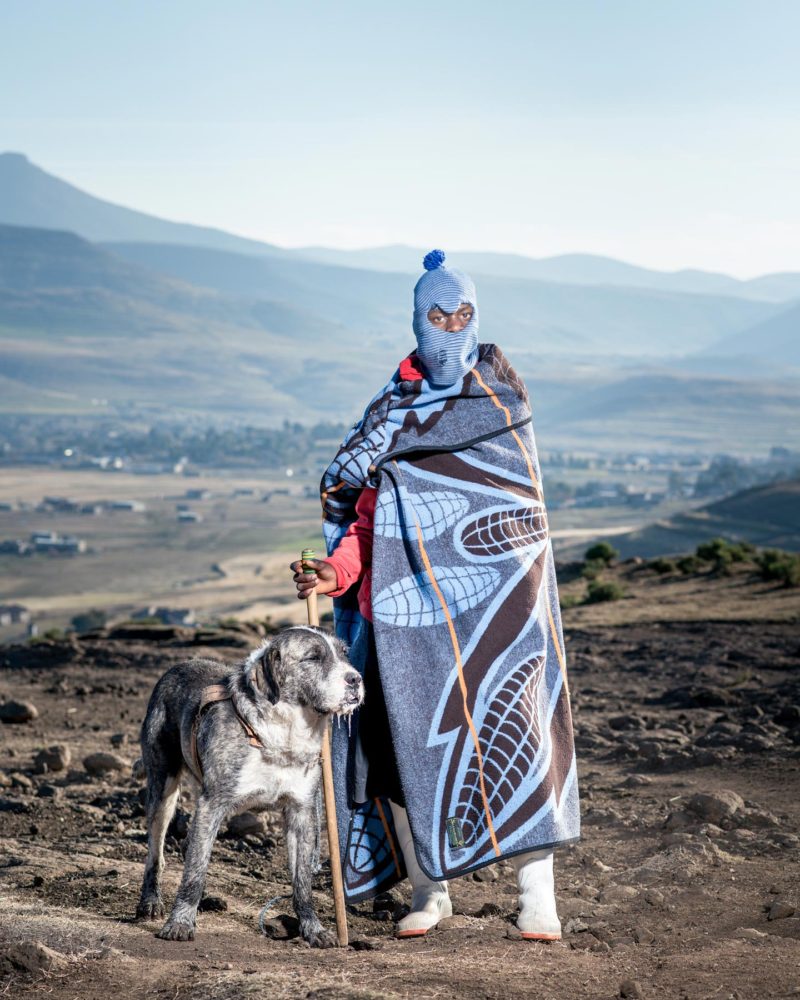 The Semonkong region of Lesotho
In the Drakensberg Mountains, the Semonkong region of Lesotho of Africa comprises various small villages. Semonkong is nestled high up in the mountains, so the area is almost entirely inaccessible by car.
Some villages are close to four or five hours apart, so the local population has to find creative ways to move from one community to another. The villagers mostly utilize horses as their primary means of transport; the horses also come in handy for trading and herding.
Speaking about the process of taking the portraits, Pierce said1:
There was very little cellphone reception and no traffic. Every now and then someone would pass by and we would tell them about the project and possibly take a photograph. It was a very slow and calm process.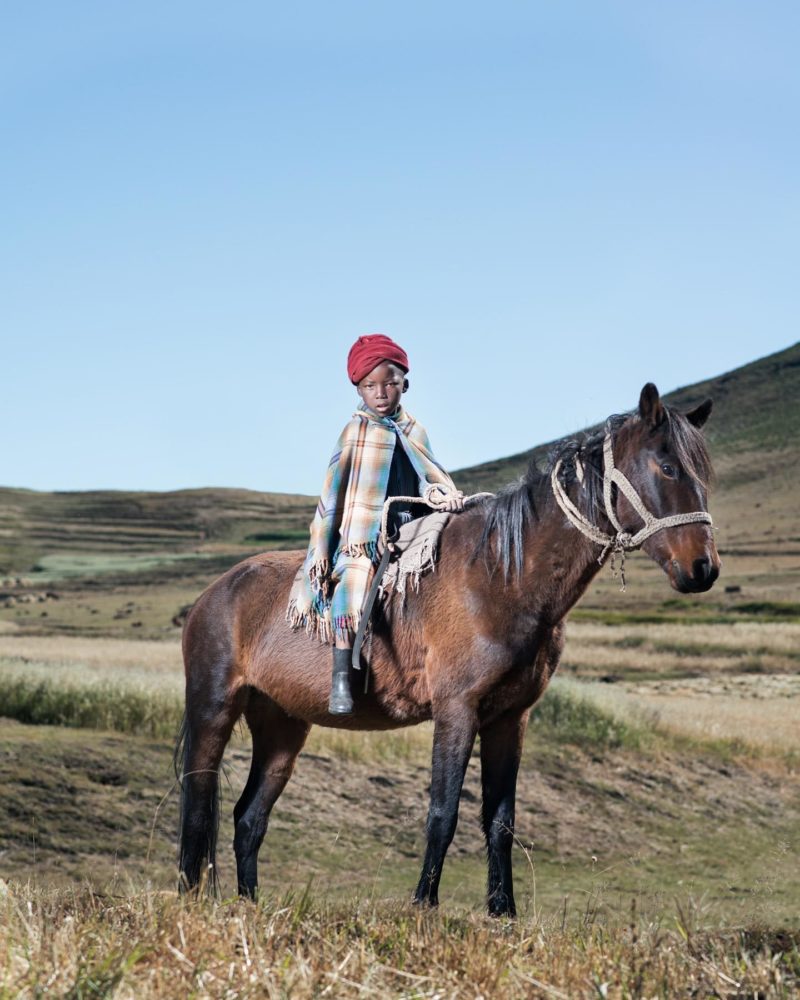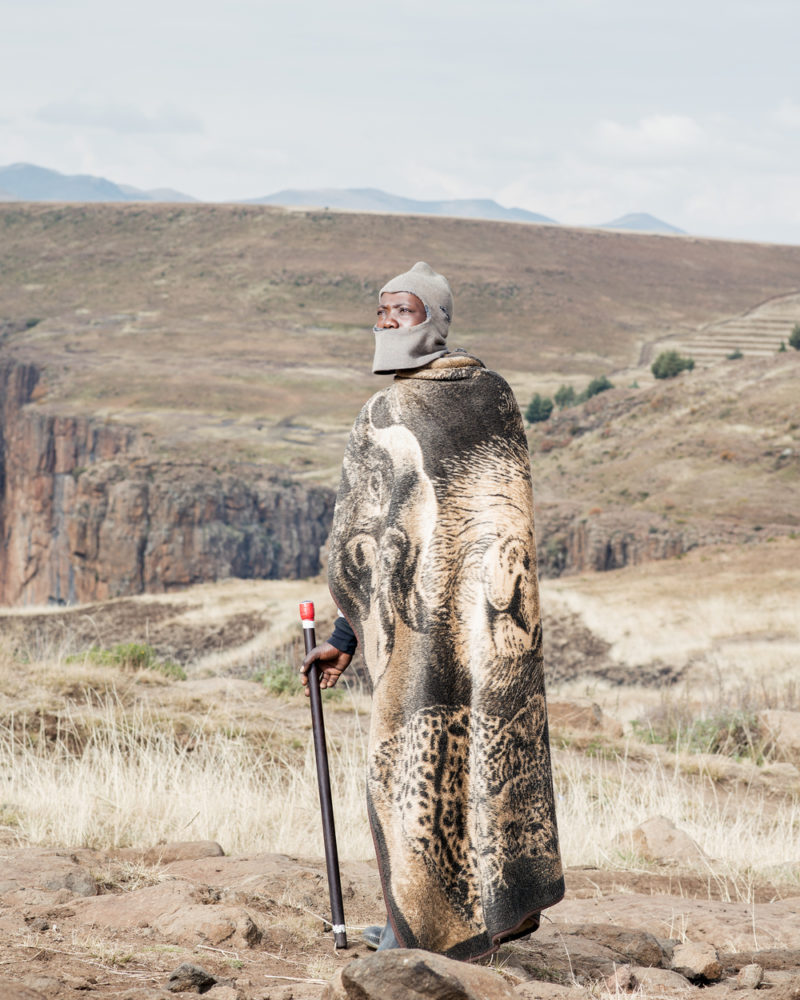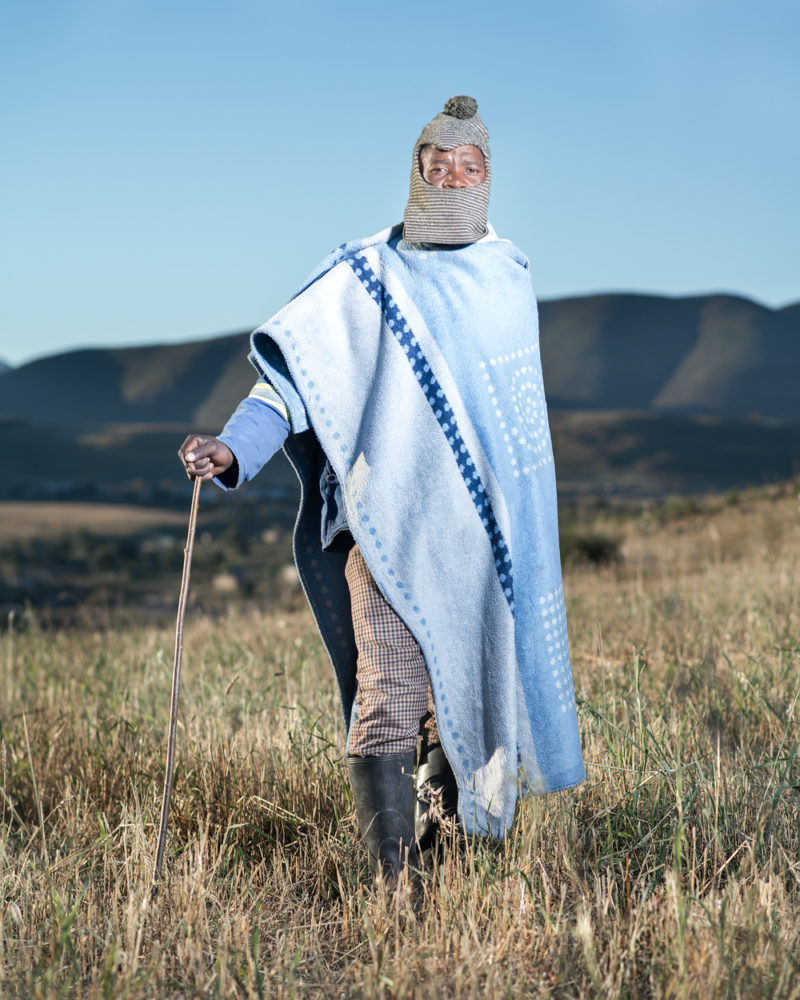 The Horsemen of Semonkong
The images speak for themselves without having to necessarily rely on text-based descriptions. The series contains a total of 42 photographs, and they consist of horsemen and women and young herders, as well as the commuters Pierce encountered during his journey. The blankets adorned by the subjects make such a strong visual statement that makes it is impossible to ignore them.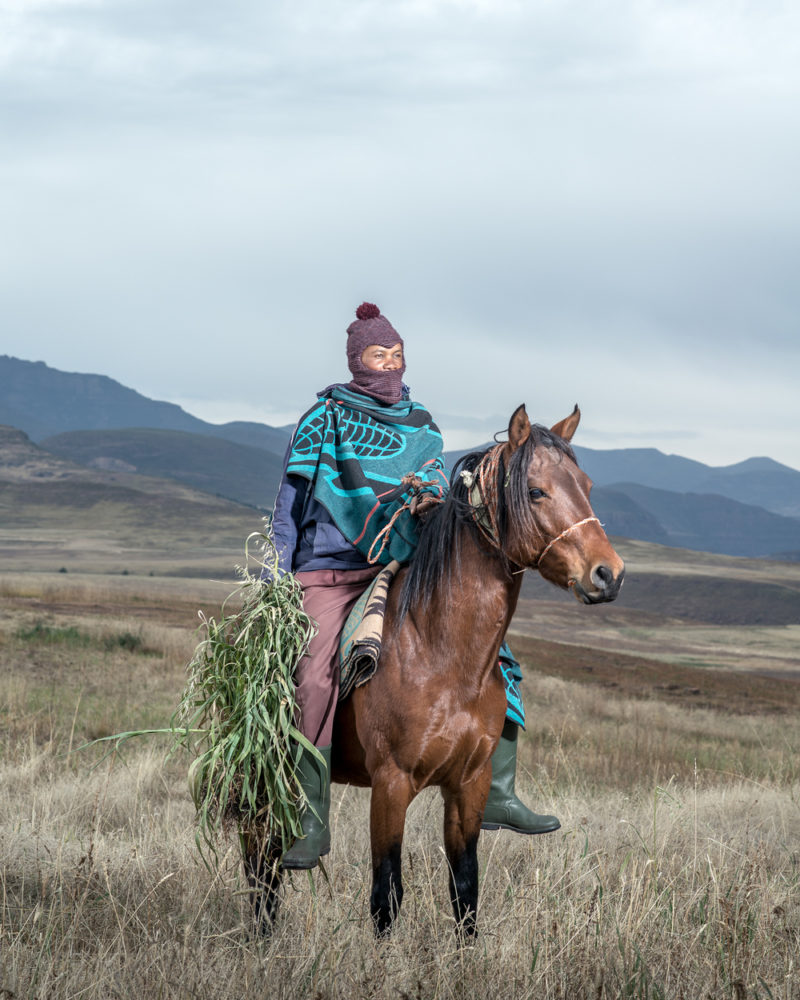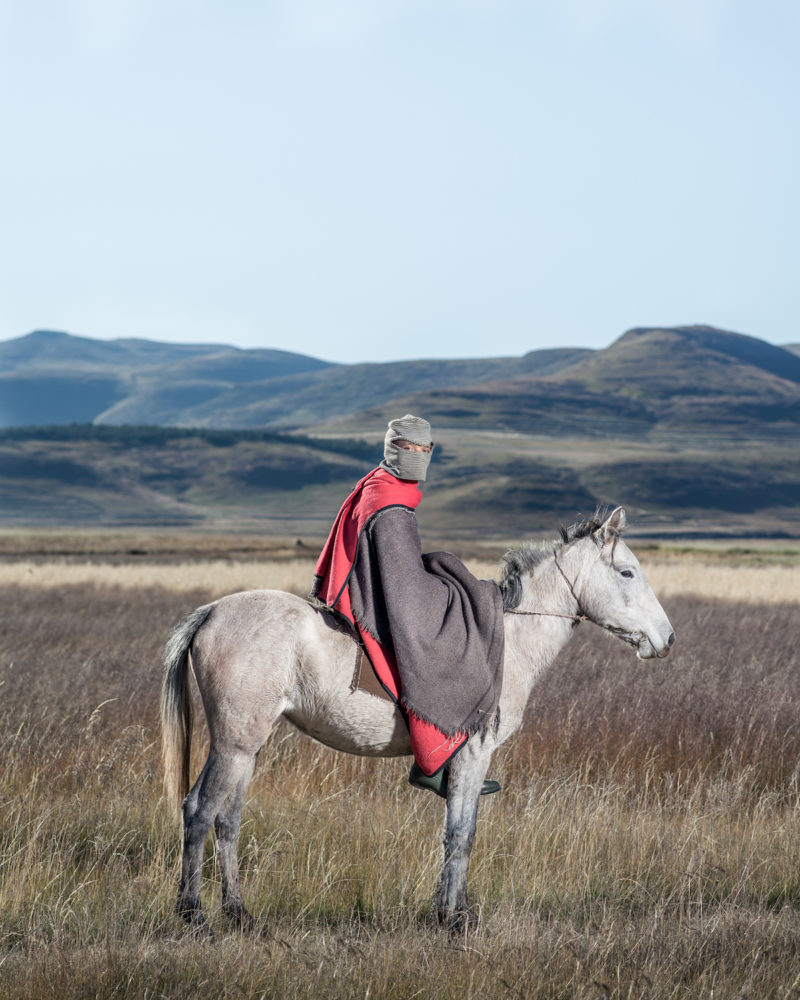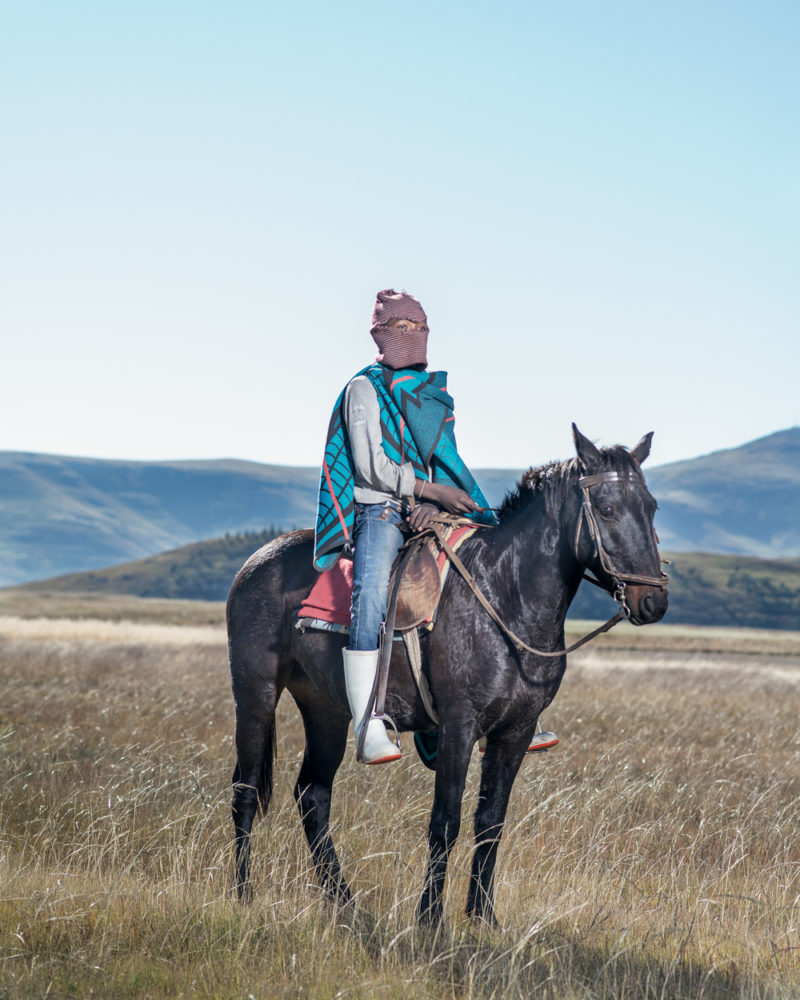 Analysis
His photographs engage the viewer almost immediately, and one cannot help but feel a connection with the men, women, and children that took part in the series.
The immediacy in his portraits grabs our attention to transfer such pertinent information within a nanosecond. With the proliferation of photographic images nowadays, it is often difficult for a photographer to captivate audiences within such a short time frame.
In an interview, Pierce commented2:
Initially it was just very striking as soon as you get over the border. It is just a different way of life. Within that kind of visual interest lies a much deeper story about the way the people live on a day to day basis, their livelihoods and ways of transport and working as well. The aesthetic tells a much deeper story.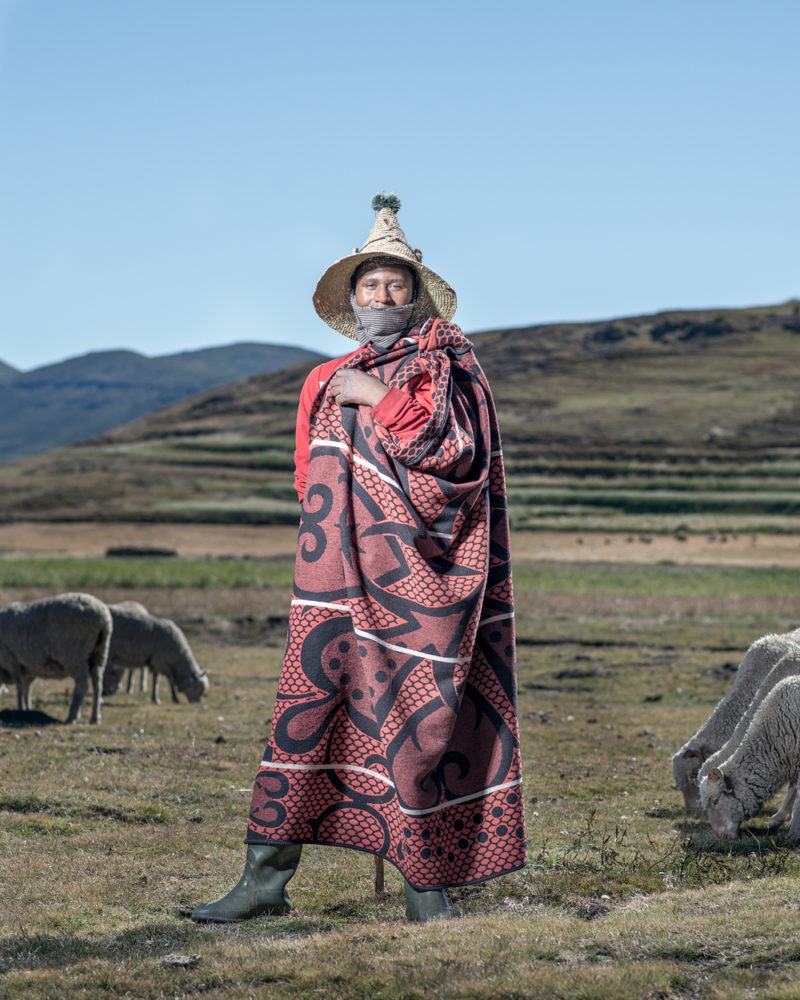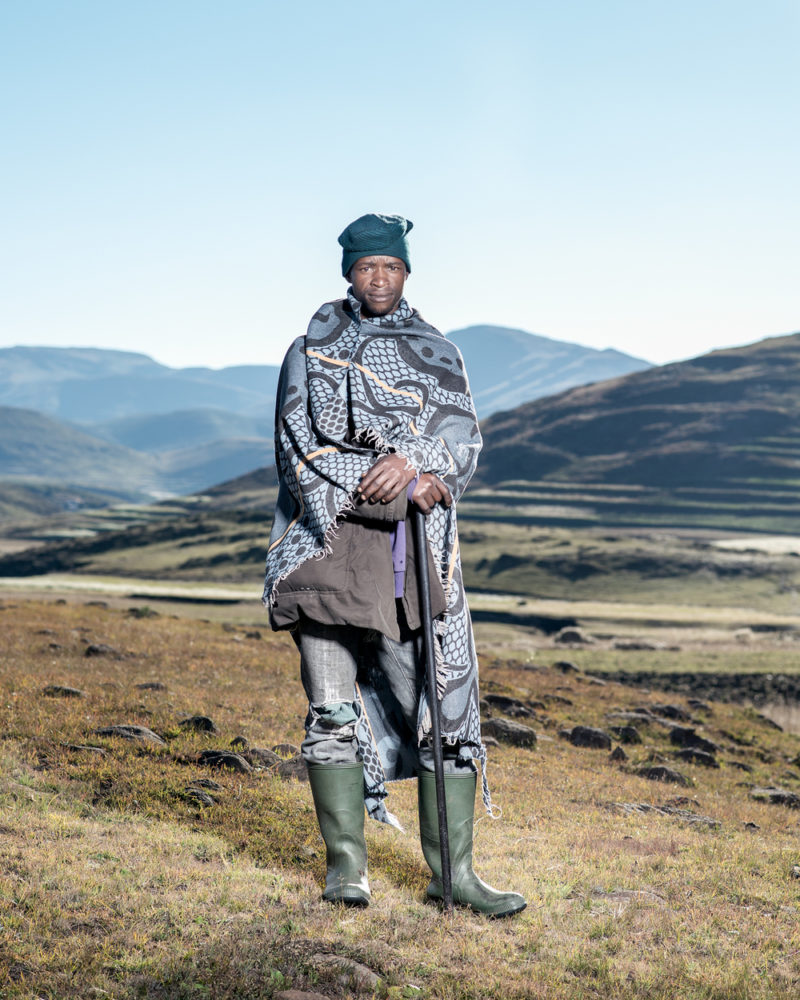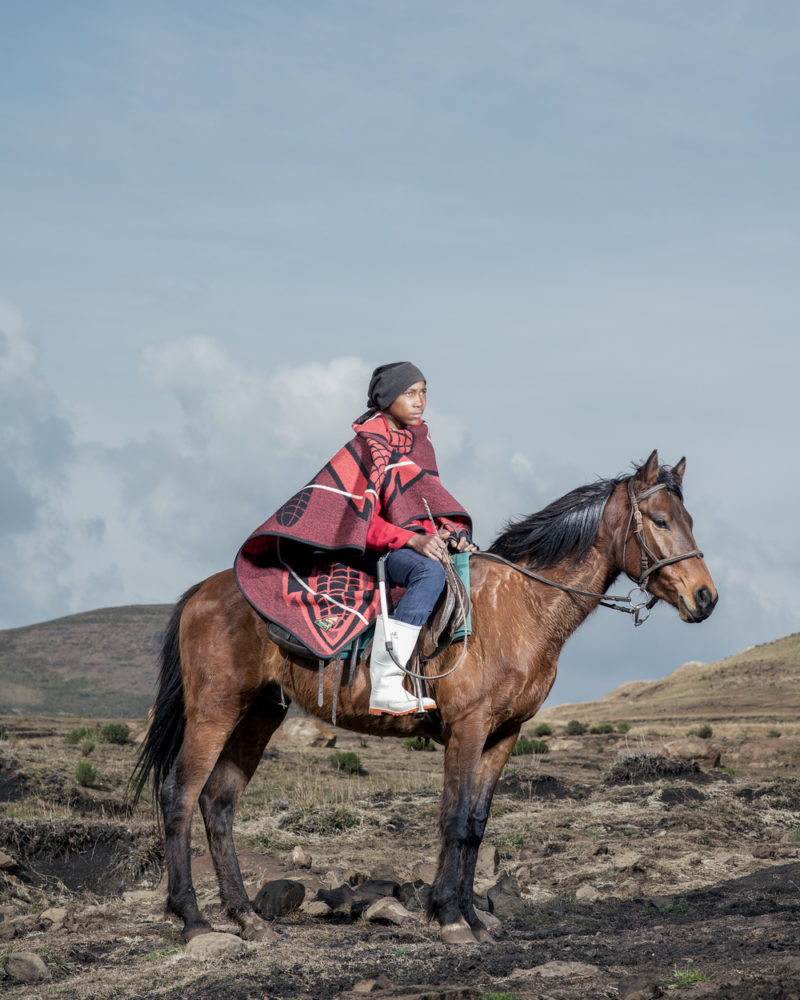 Conclusion
There is a quality to the portraits and the subjects that almost resemble knights of valor partly because of the blankets and balaclavas, but also because of the horses.
The combination of the horses and the stunning Lesotho landscape produces a product that is quite dramatic. Yet, there is a balance between the drama of the subjects and their horses and the exquisiteness of the landscape. The result is portraits that convey the majesty and pride of the people of Semonkong.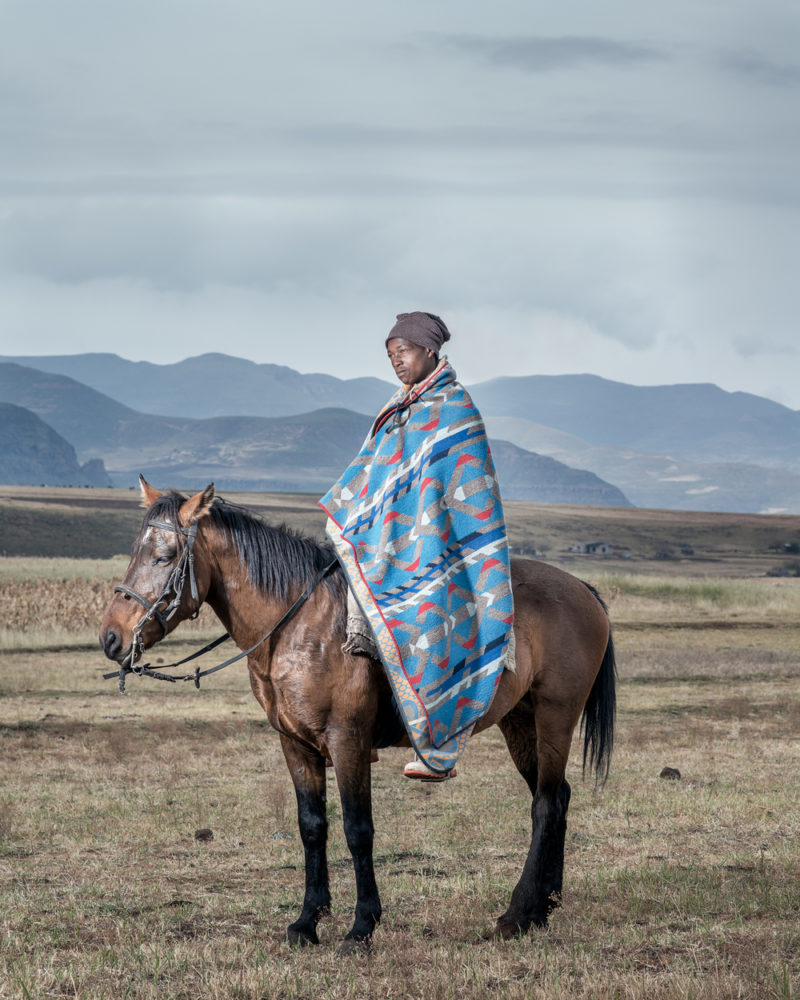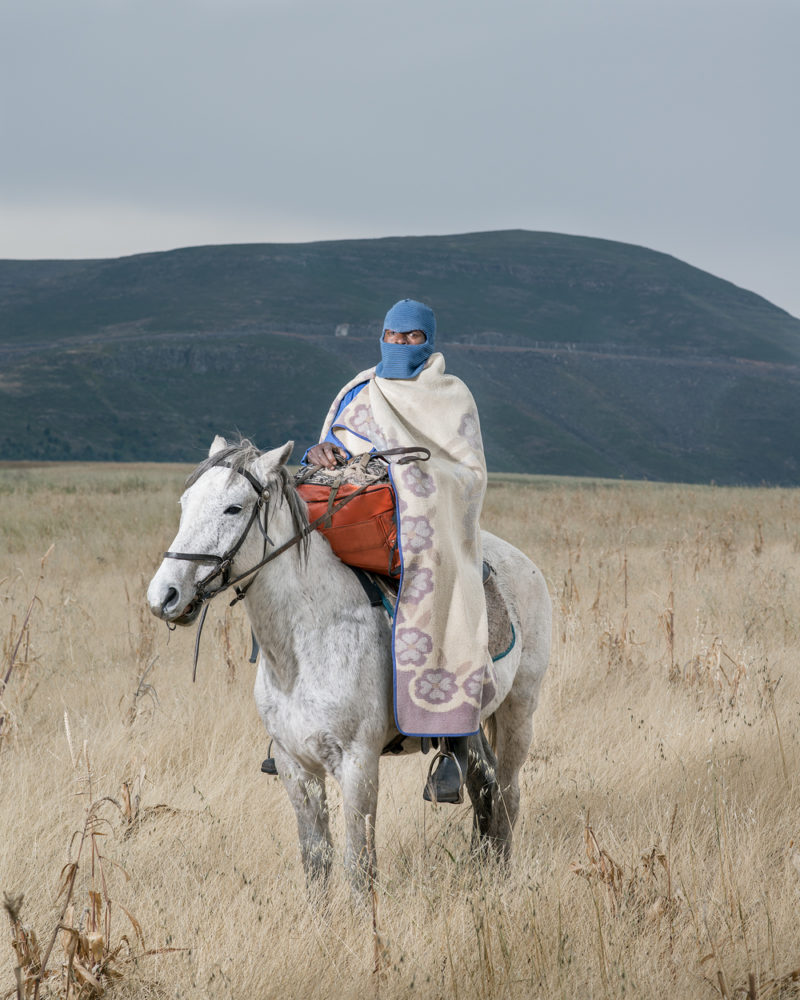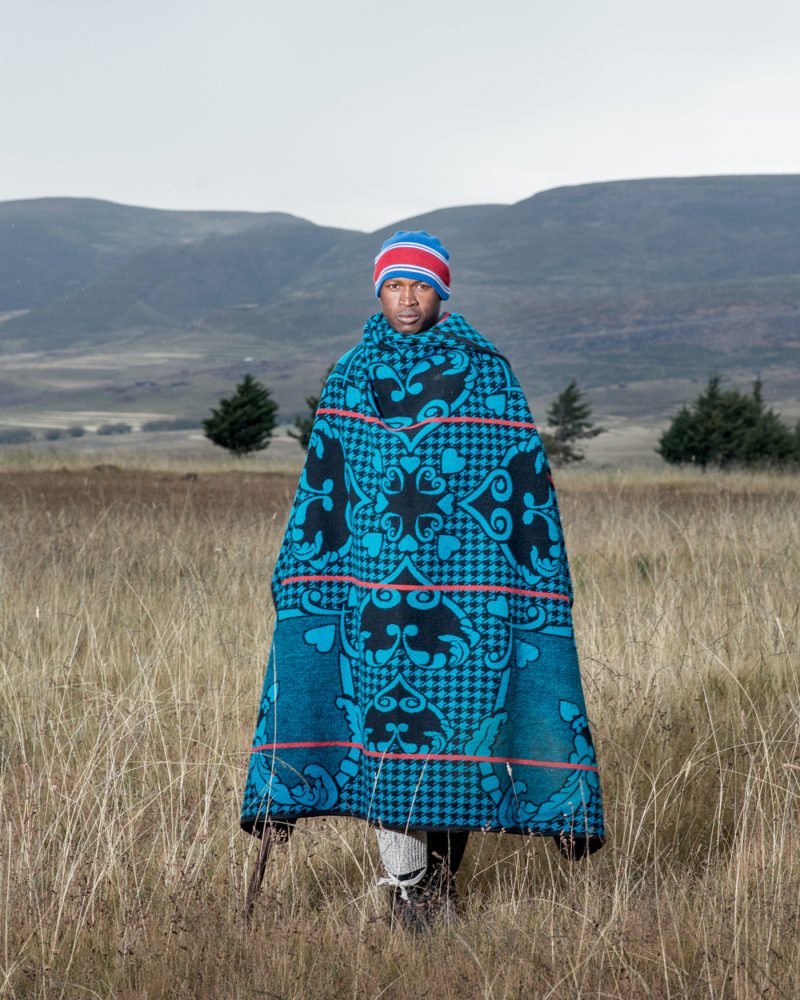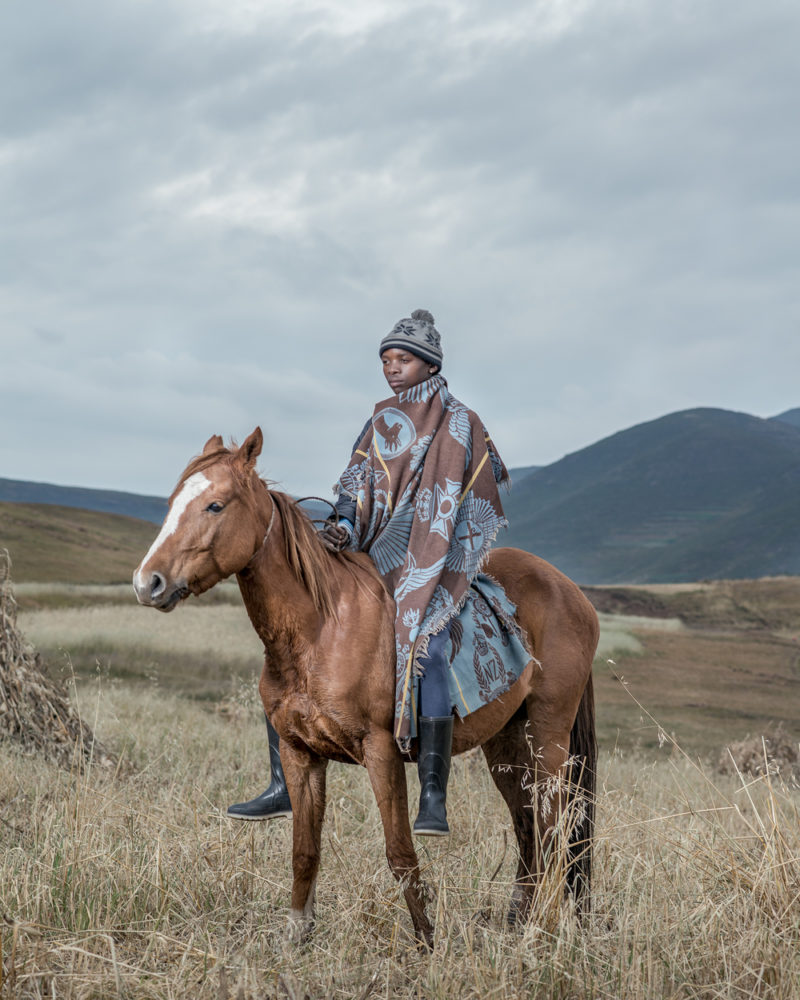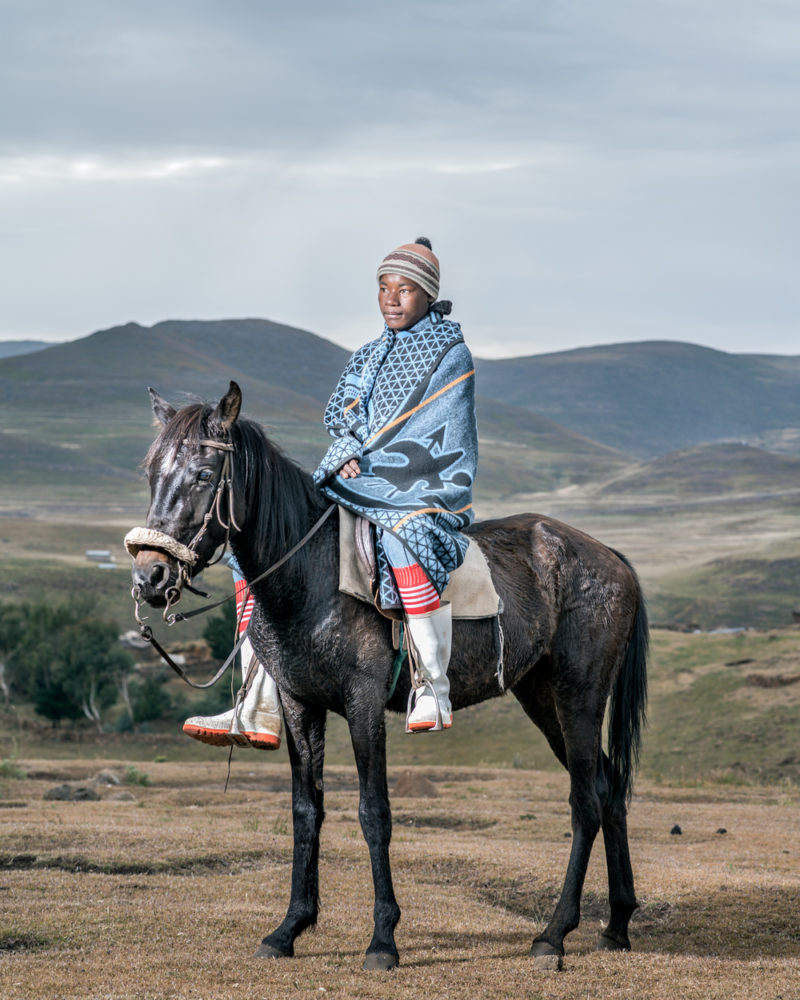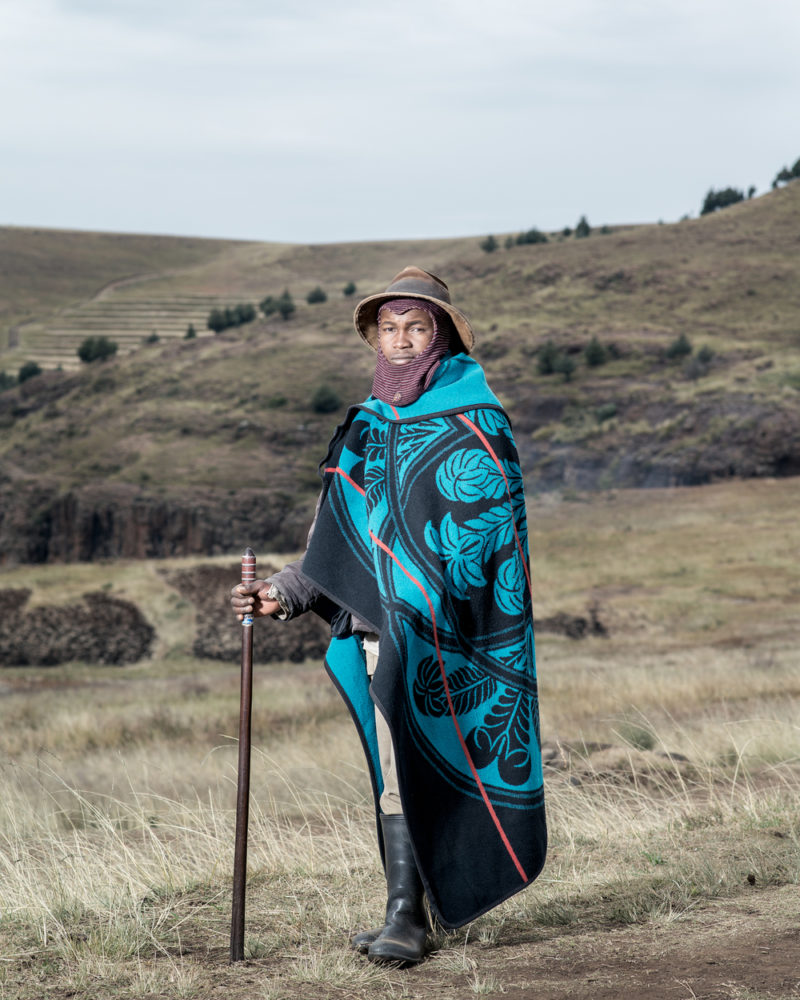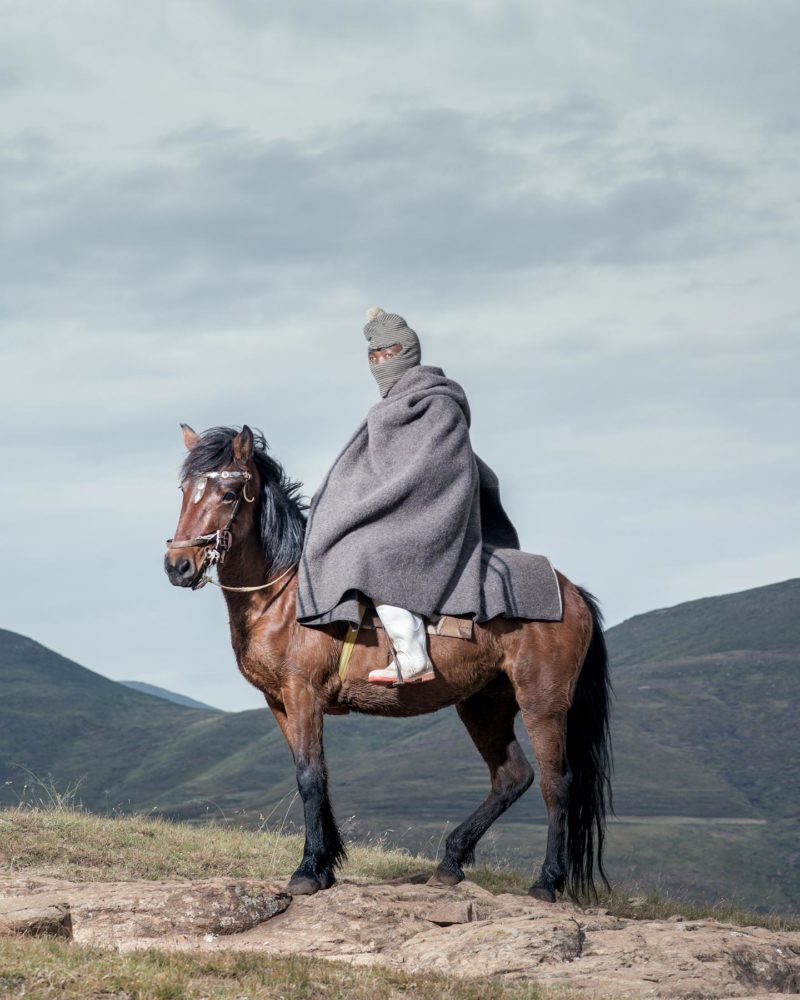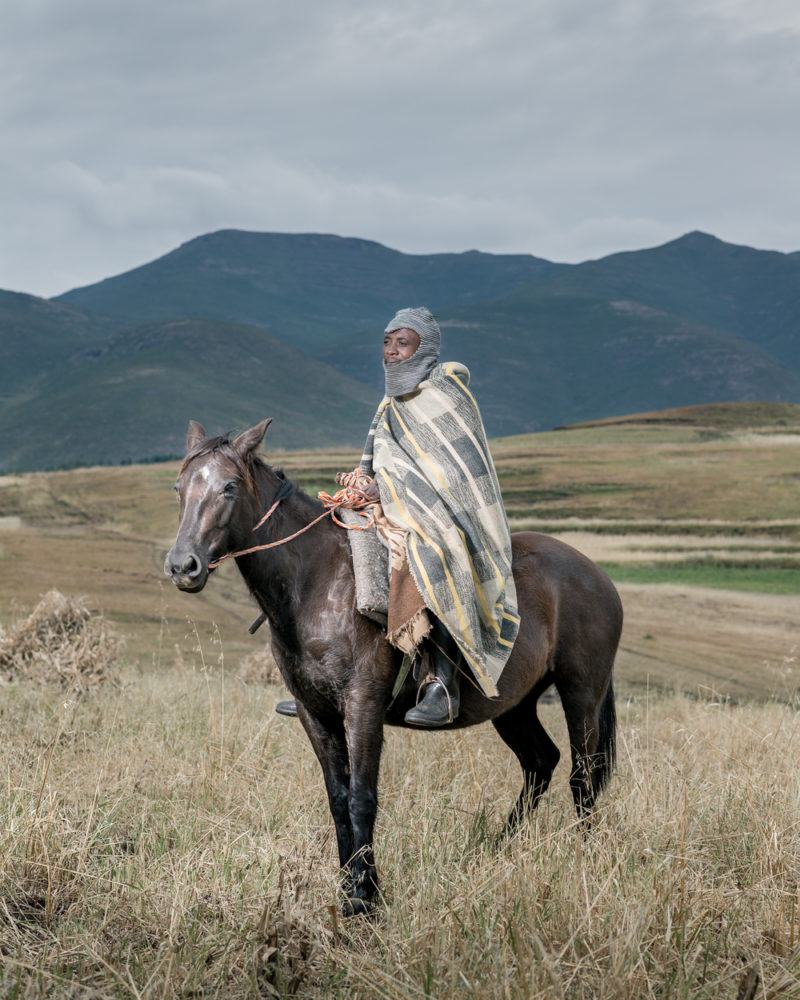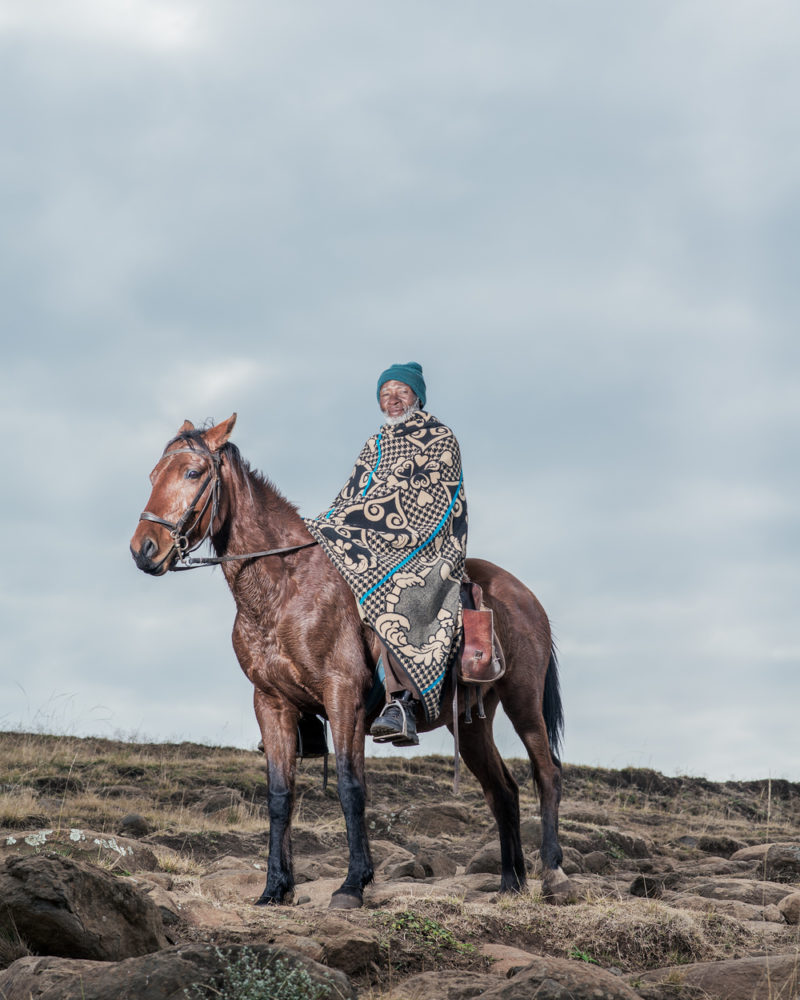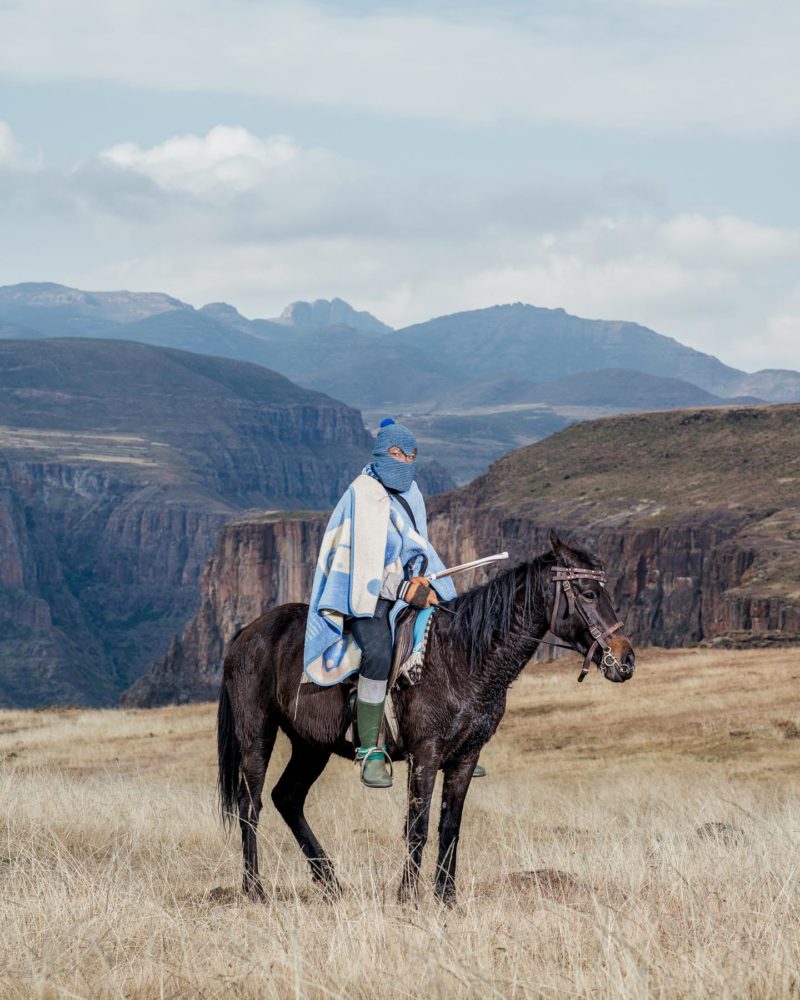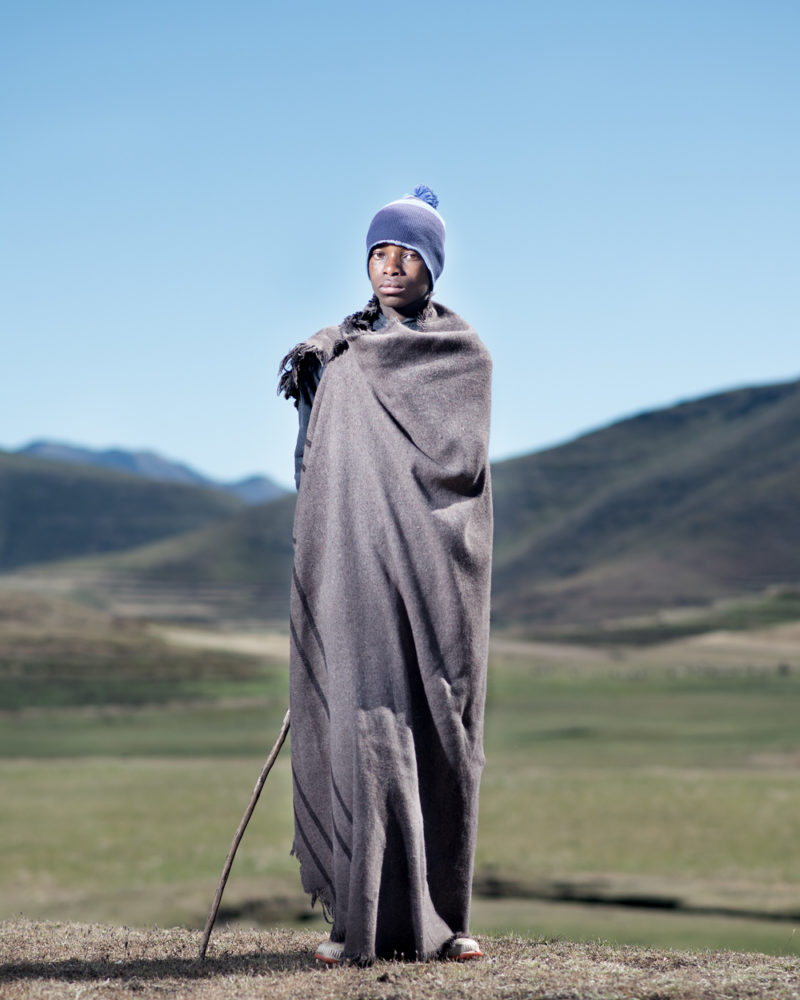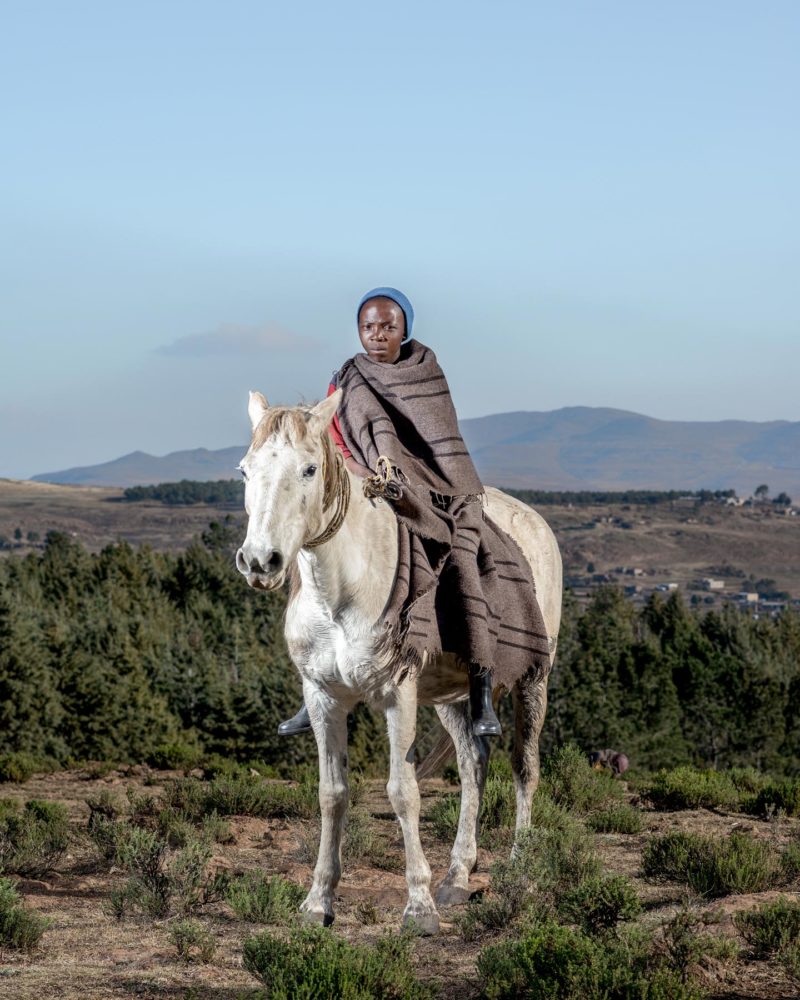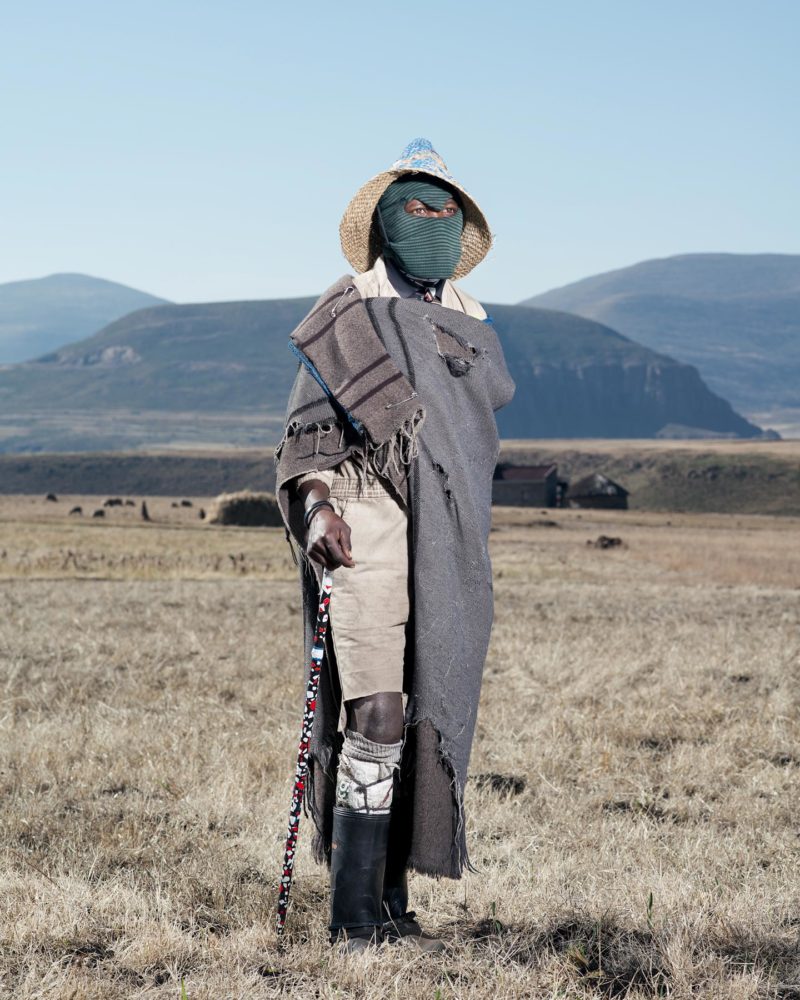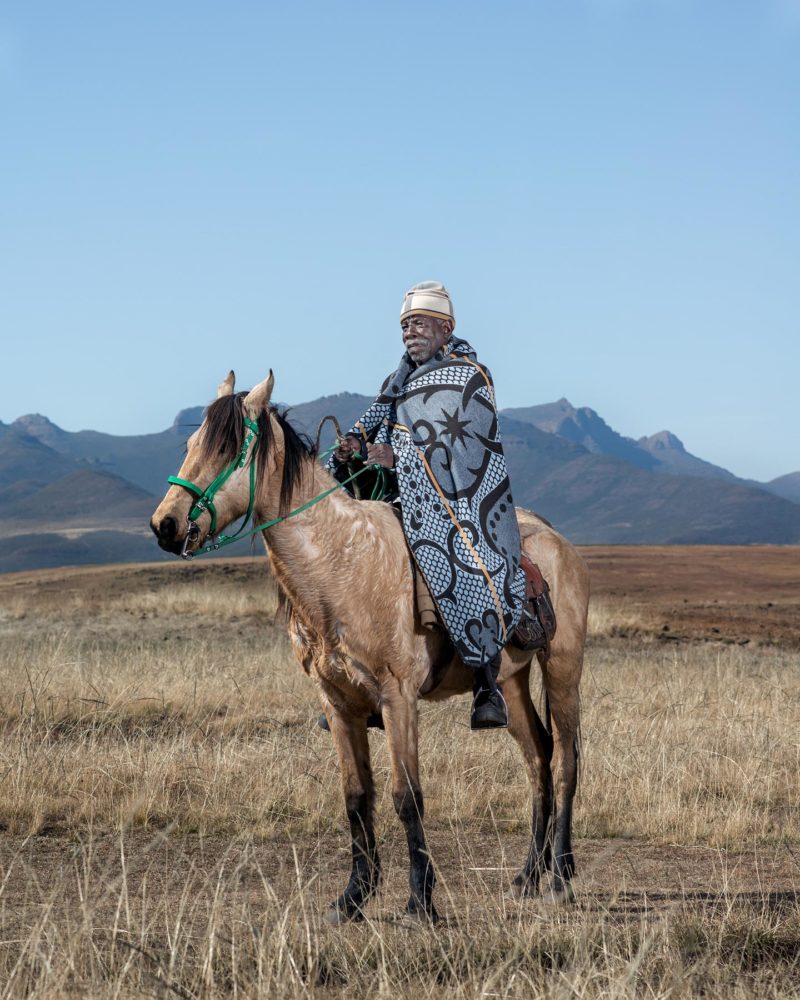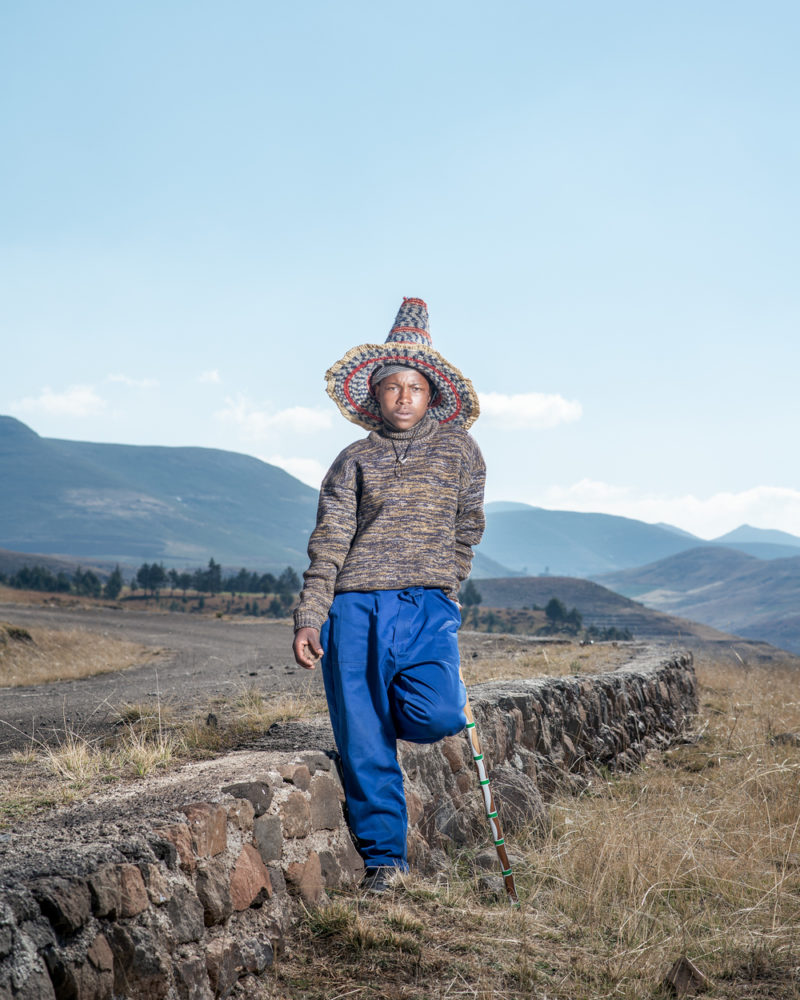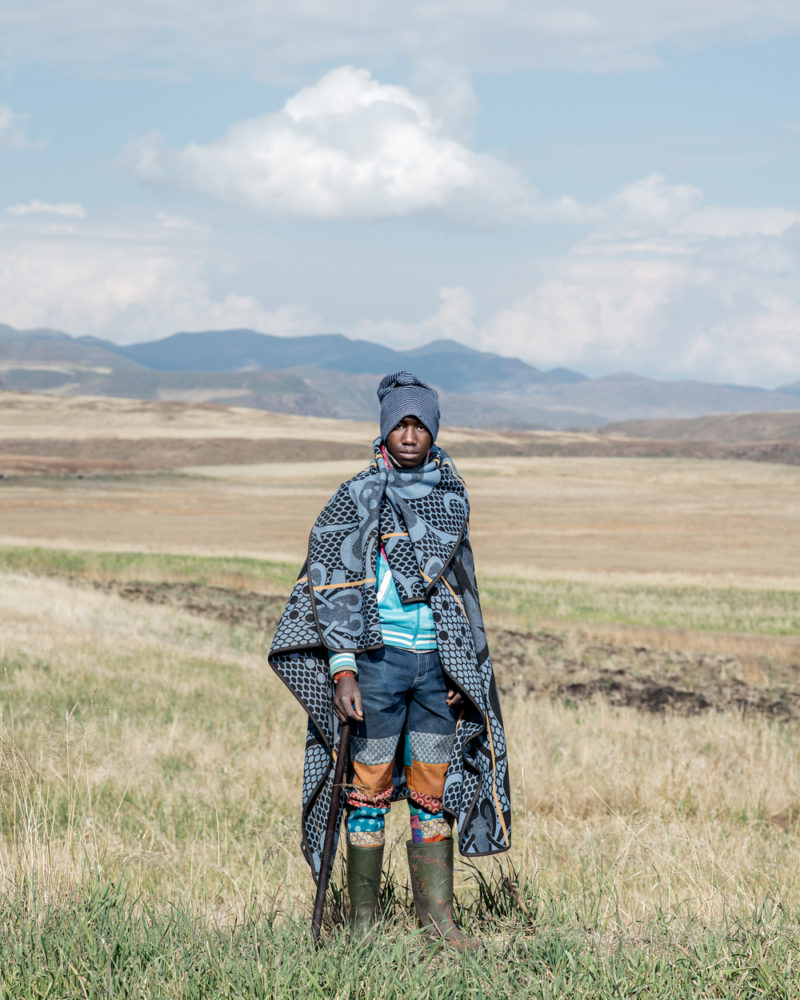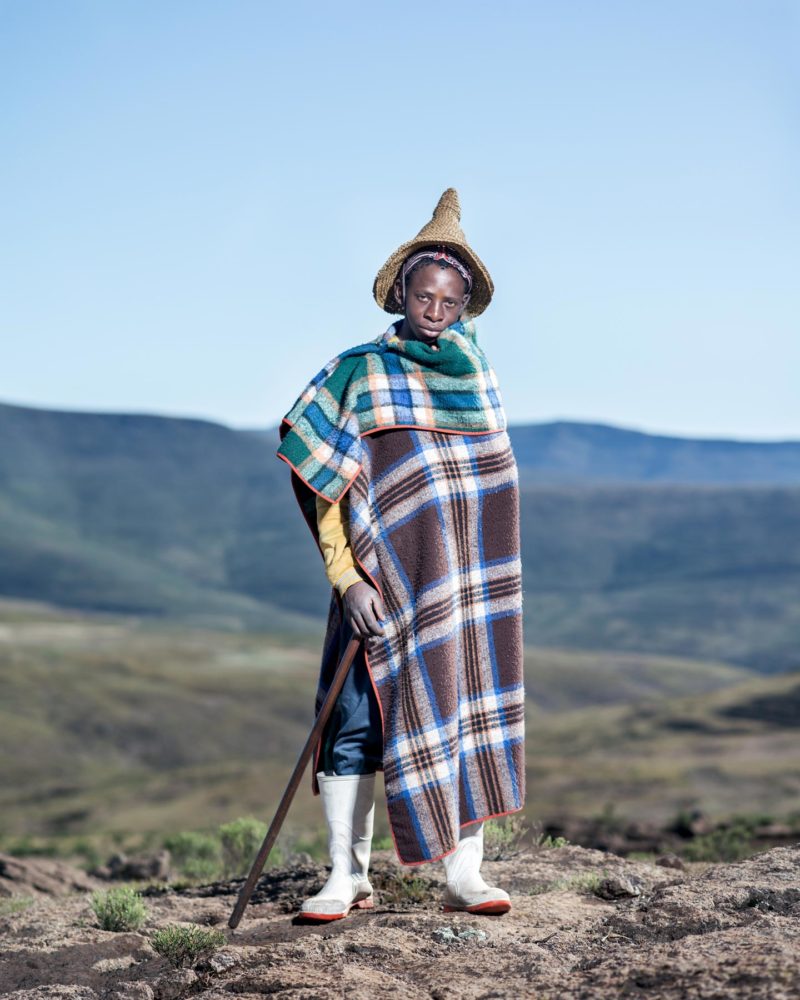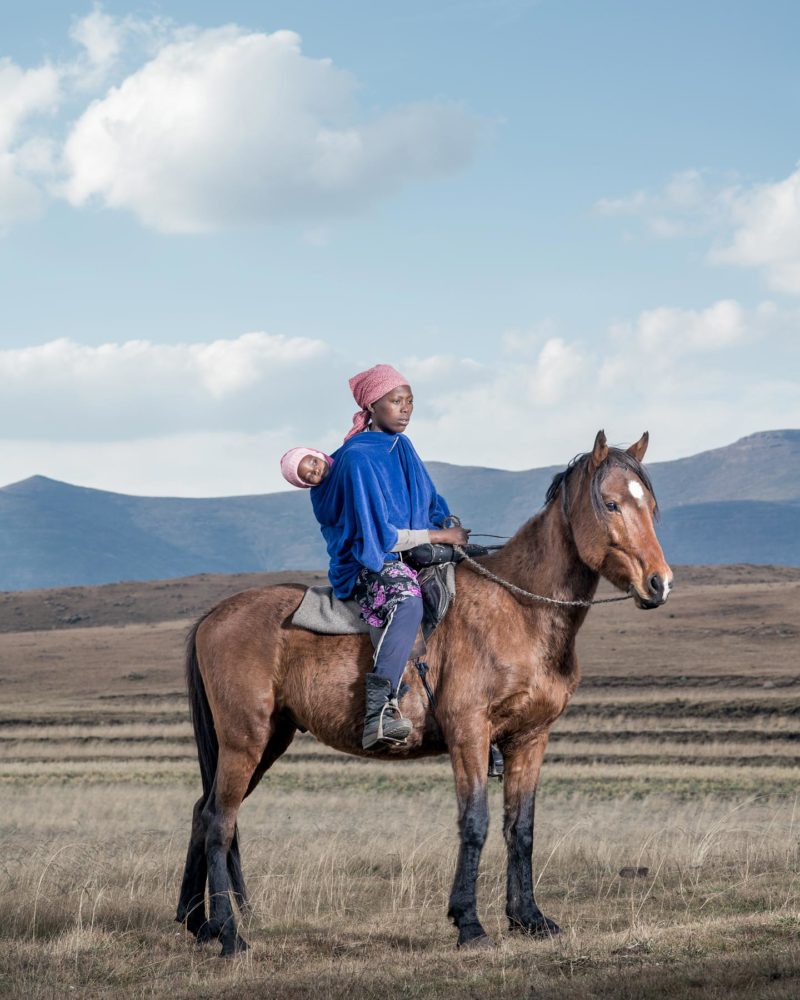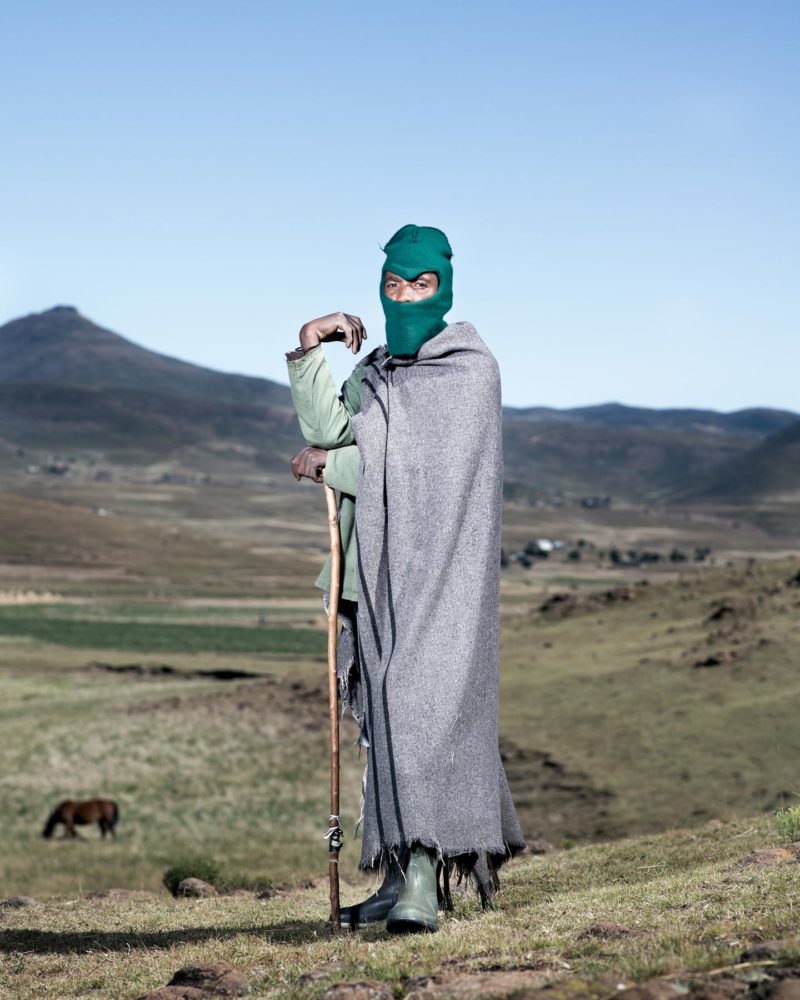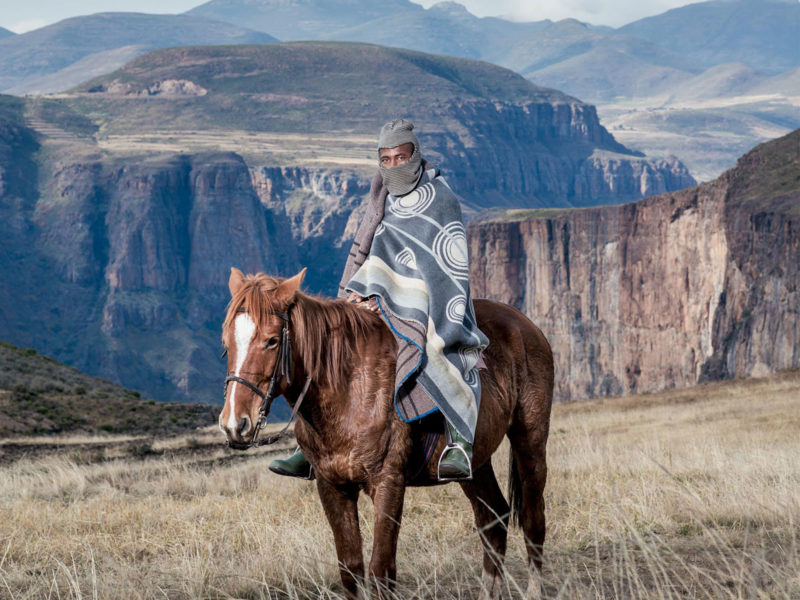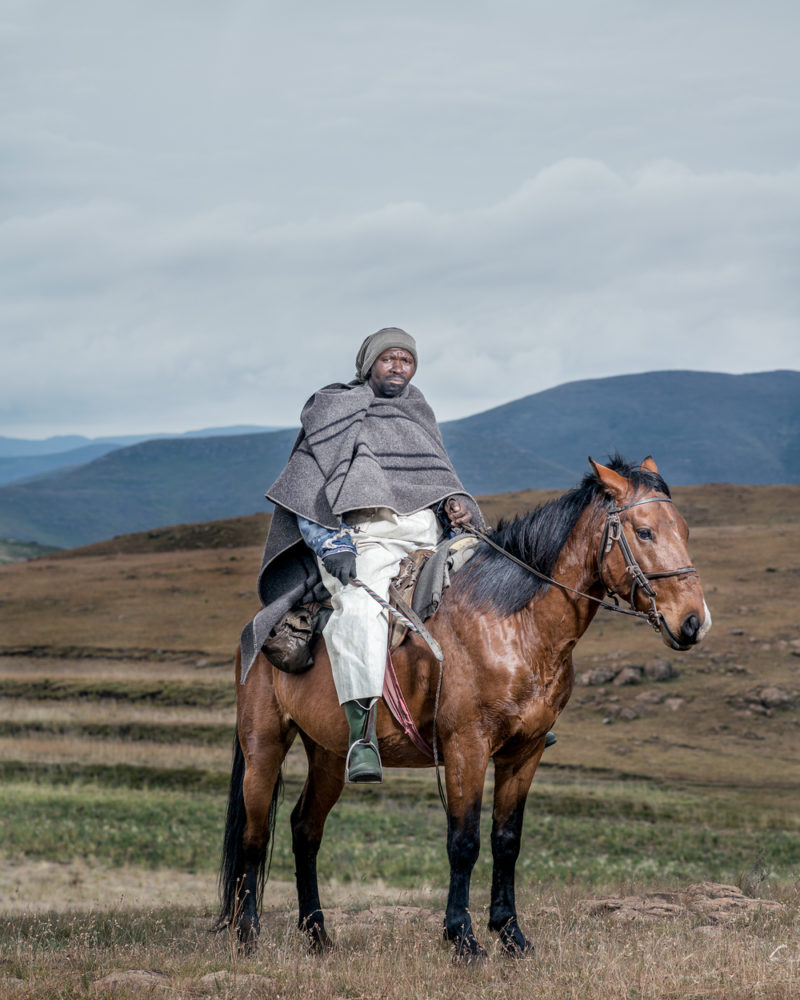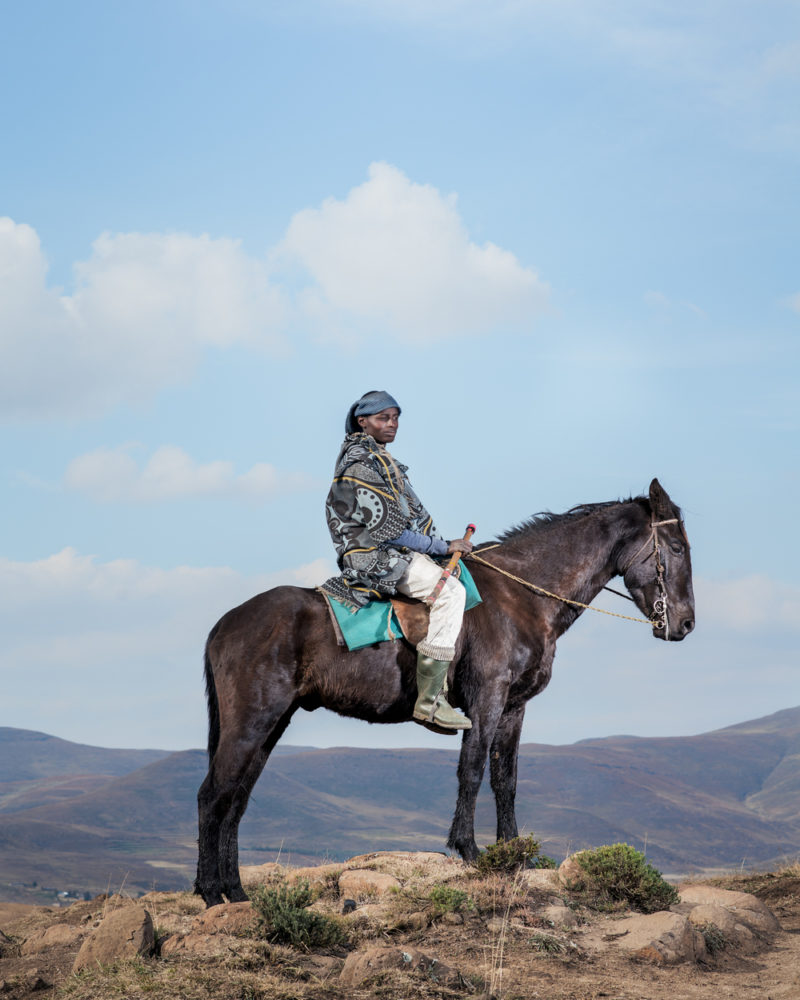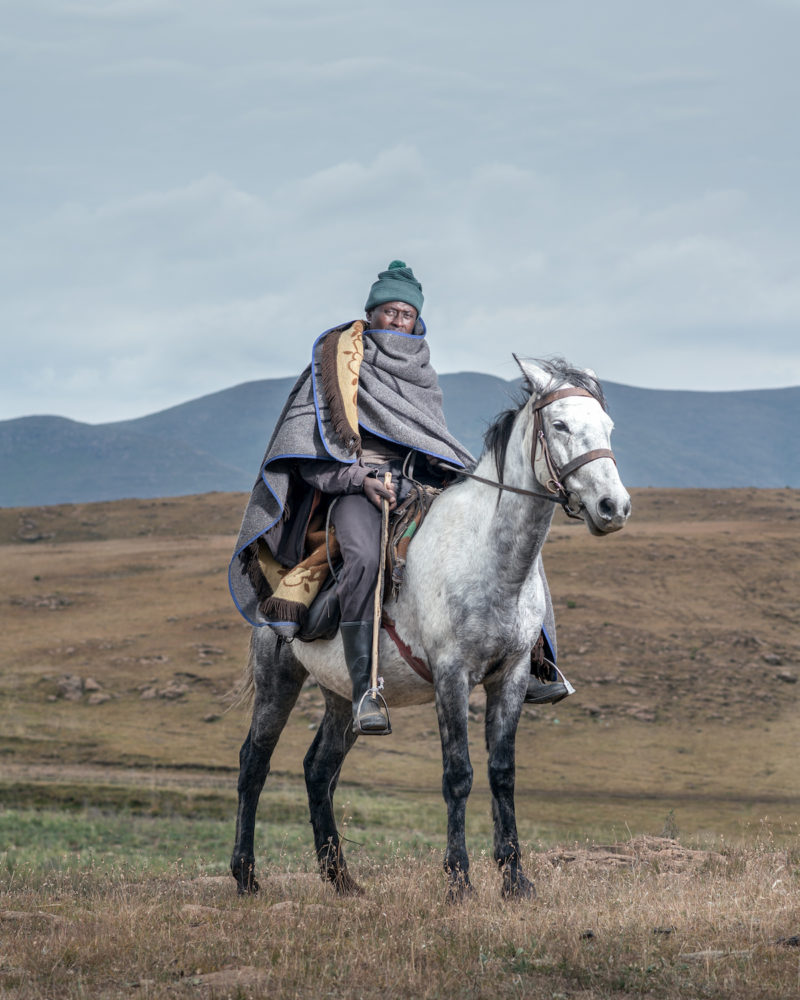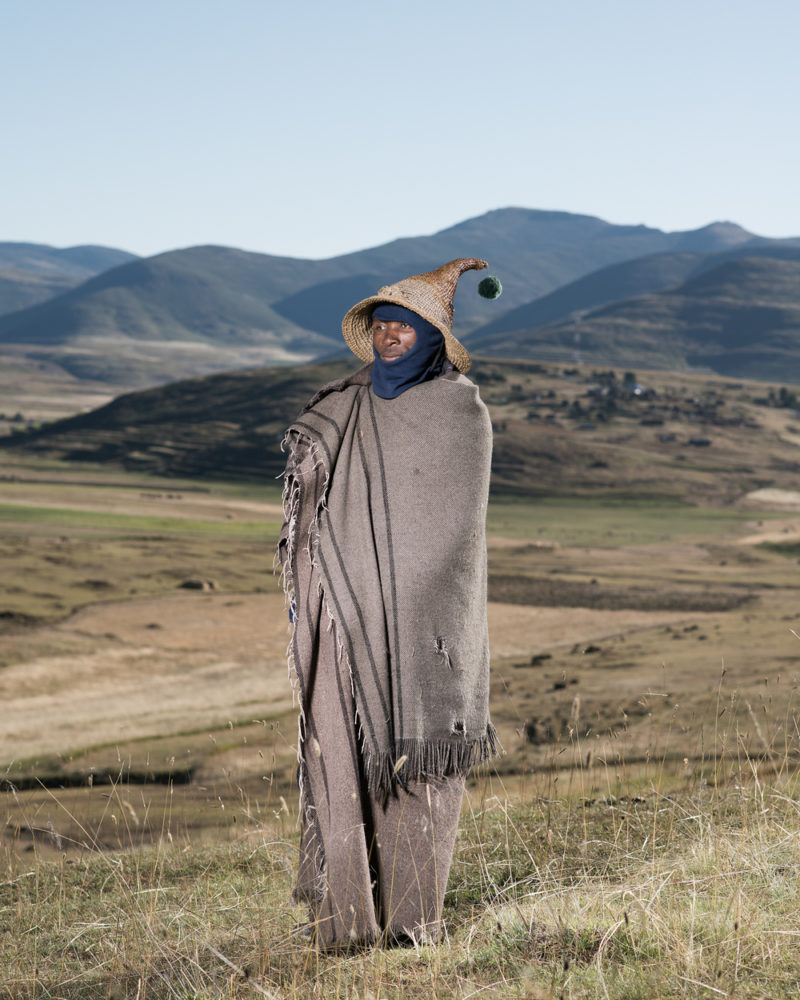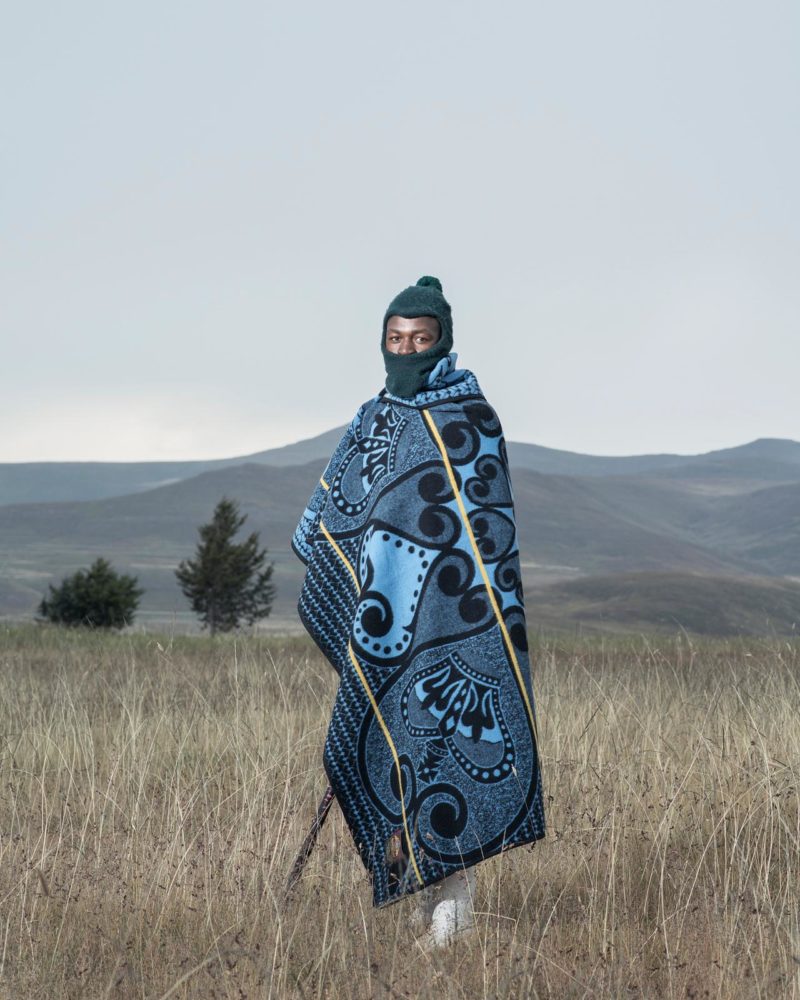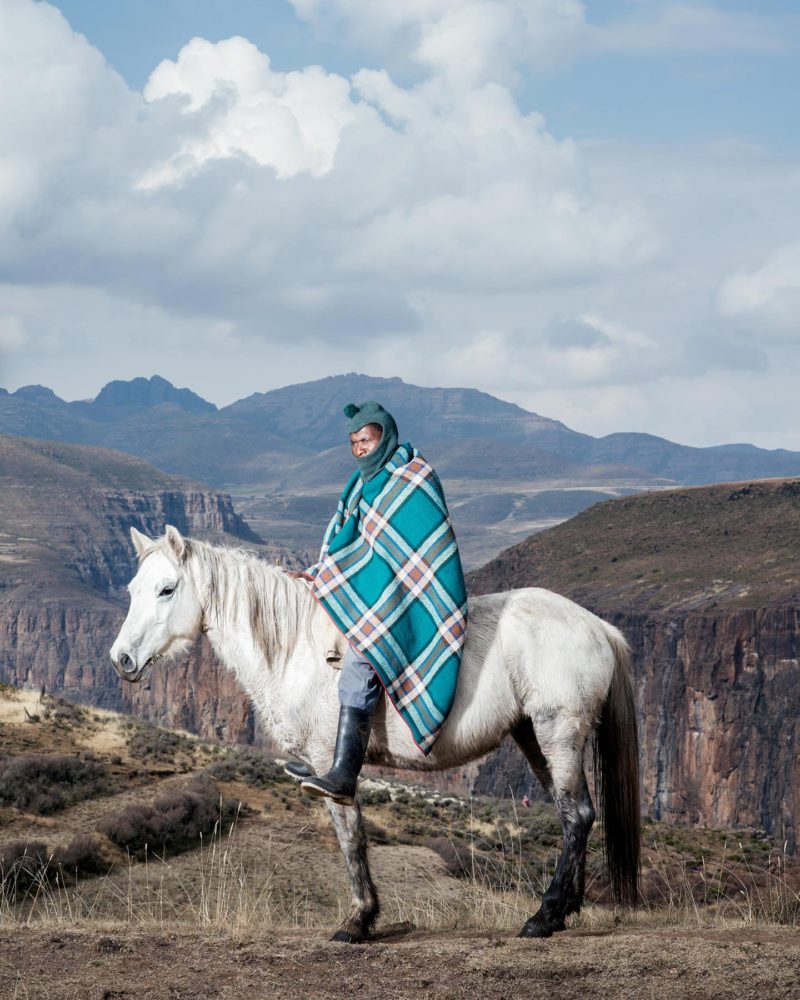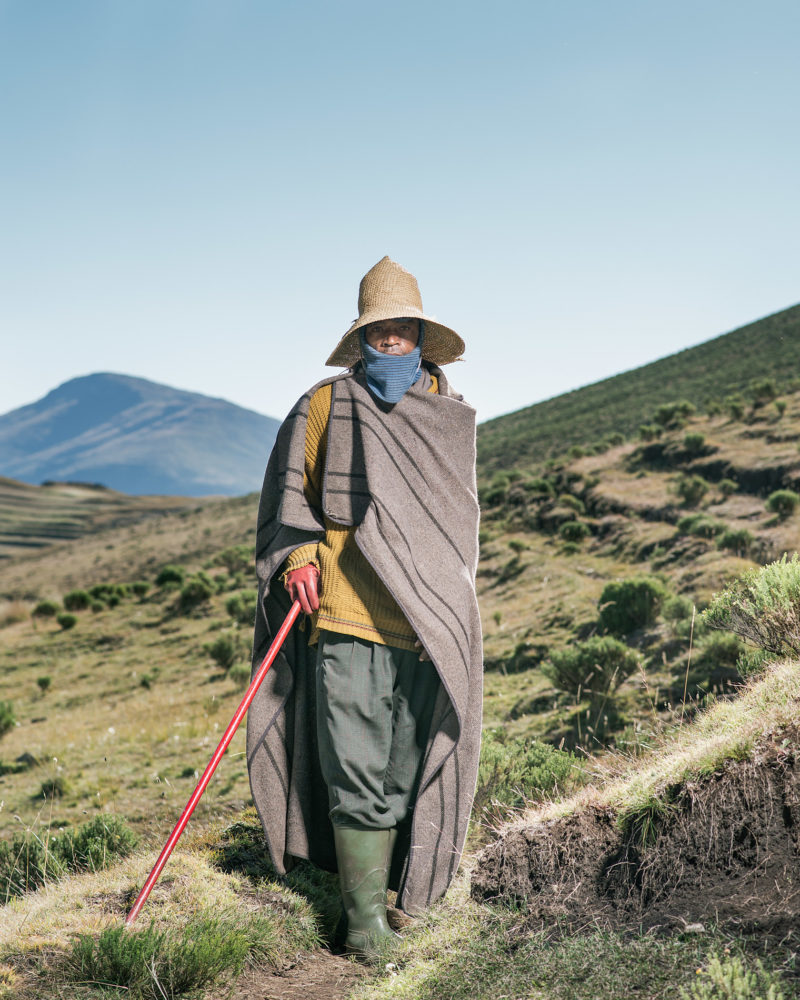 Footnotes