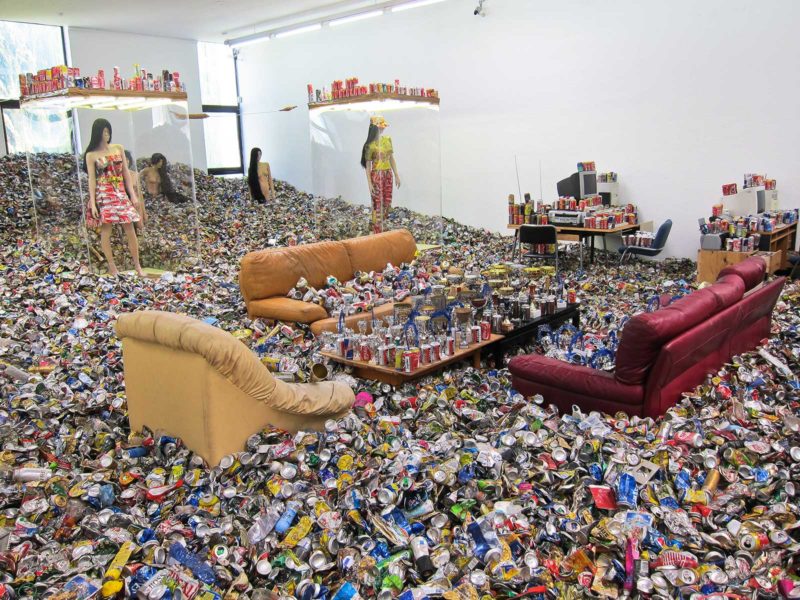 Introduction
Thomas Hirschhorn has grown to become one of the most recognizable leading artists in the global contemporary art world. He gained fame in the 1990s thanks to his space-filling massive collages that were created from disposable materials.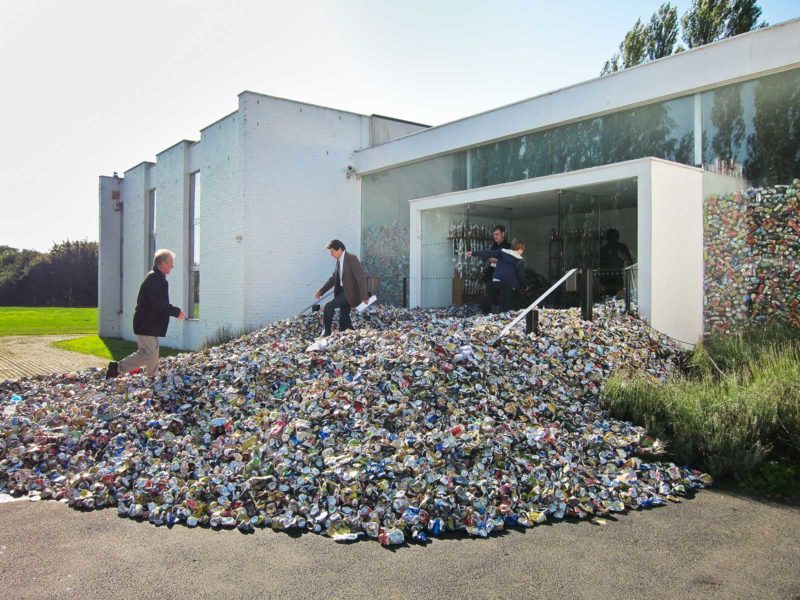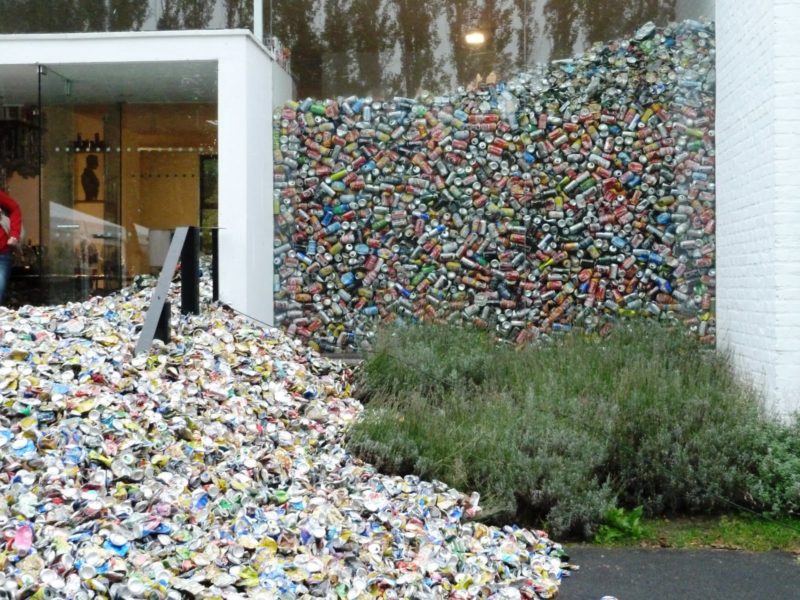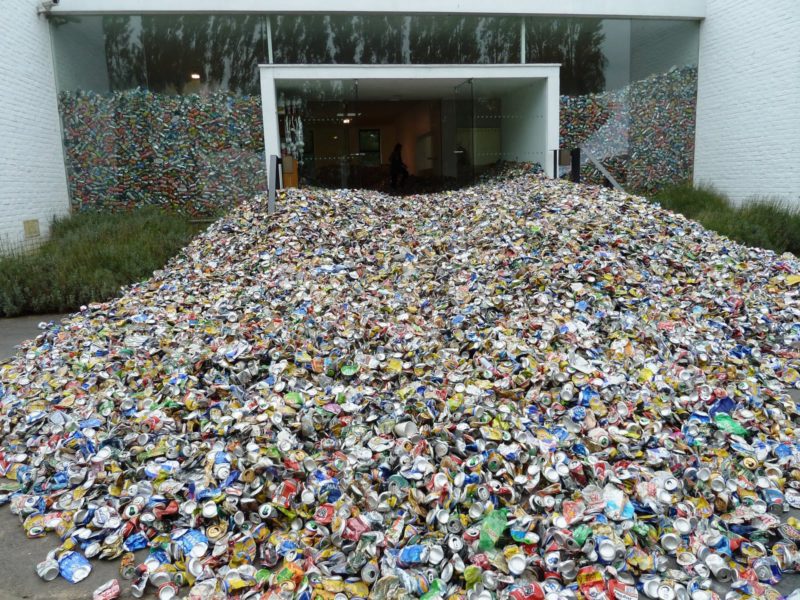 Influence & background
Thomas Hirschhorn was born in Switzerland in 1957. Originally trained as a graphic designer, his artworks often feature a lot of imagery and text, which can most likely be attributed to his graphic design background.
He is also known for creating massive installations from everyday mundane materials that no one would think to utilize for high art, such as packing tape, soda cans or foil, to engage and challenge the senses.
Hirschhorn has also racked up a reputation of using collage as a form of assessment and interpretation to force audiences to question themselves about their moral responsibility and consumerism.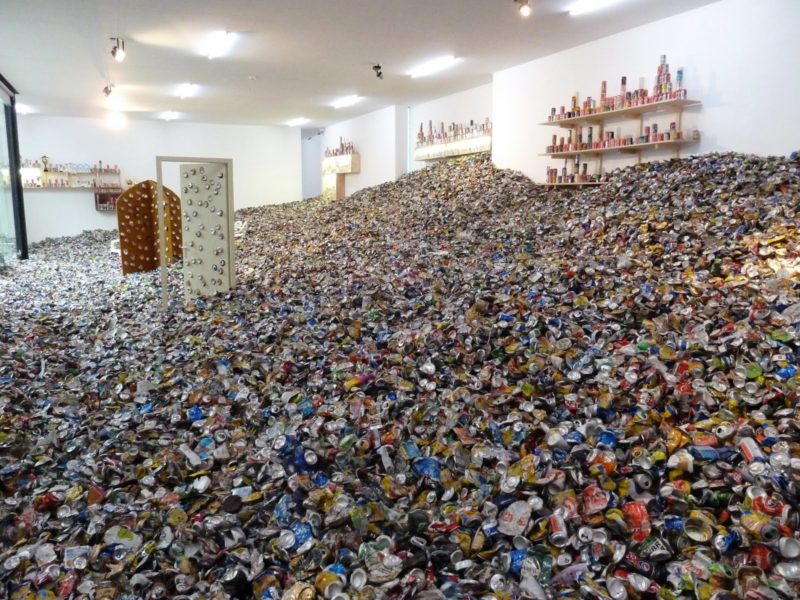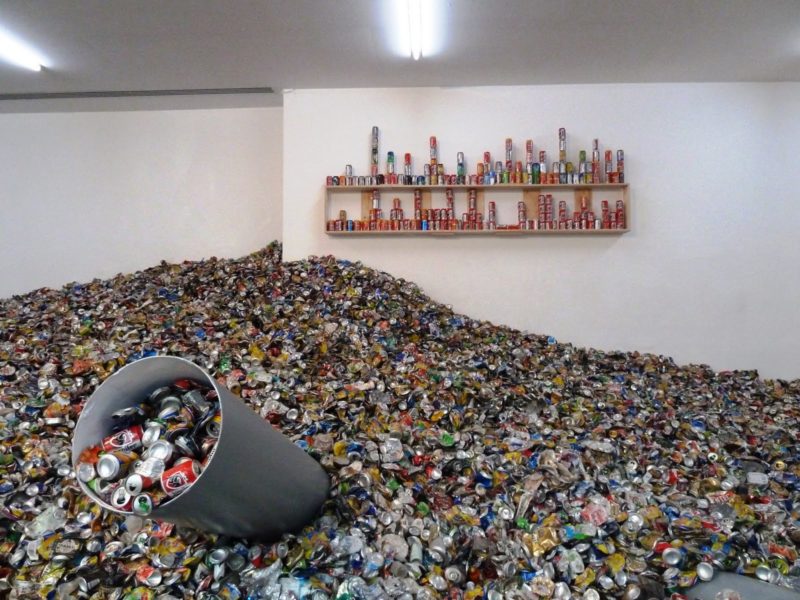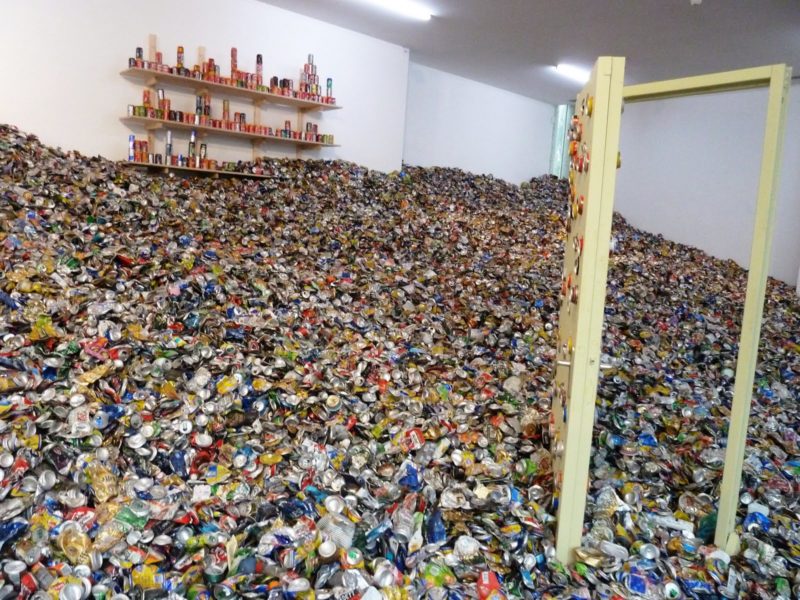 Too Too Much Much
Too Too Much Much was Hirschhorn's first-ever major installation at the Museum Dhondt-Dhaenens in Belgium. Although this was not the first installation that Hirschhorn had created using aluminum soda cans, it was the first project of its magnitude to use these recycled materials.
To create the installation, Hirschhorn filled the entire space with regular used, crushed cans and larger-than-life-cans, some of which were crashed and others left whole. Certain rooms in the gallery also included large plastic pipes that featured cans that were overflowing out of them, while some other rooms featured mannequins enclosed in glass cases.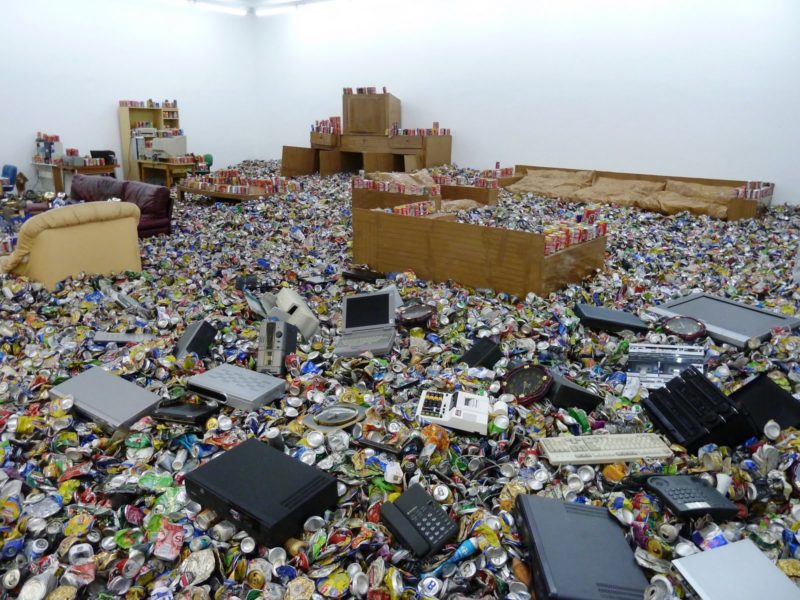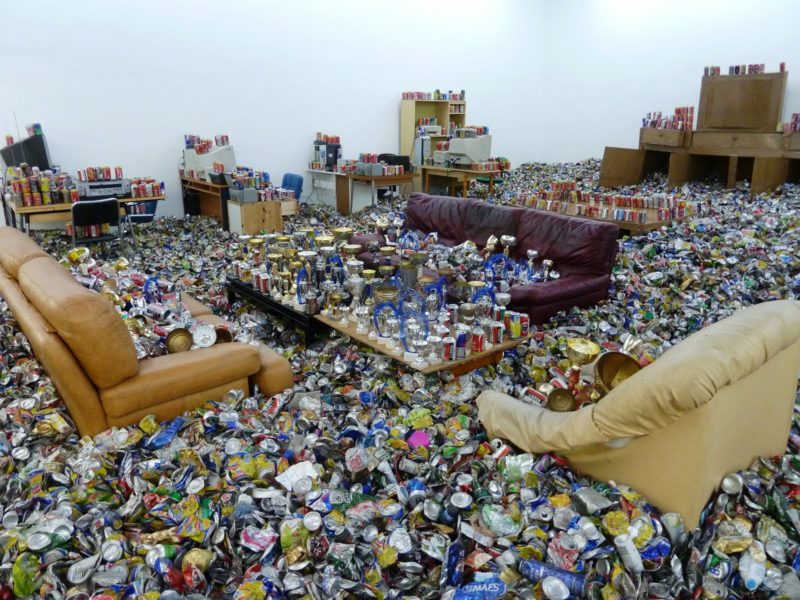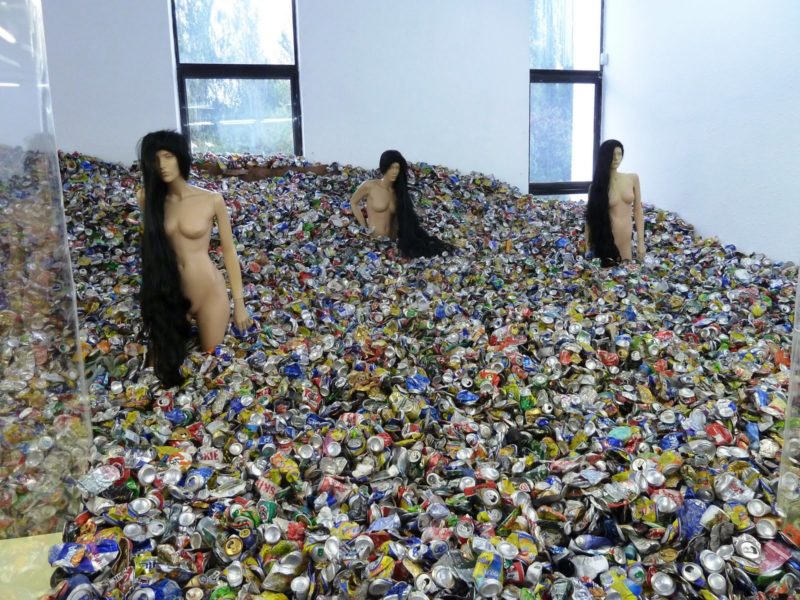 Analysis
Too too much much was an immersive environment that helped to challenge the observer or participant to navigate manmade spaces that have been over polluted by day to day items. In this project, visitors found themselves buried among cans and other items to force them to question their consumerism and their pollution habits.
Too too much much was also created so that audiences could question how they view quantity. He opted to use the humble aluminum because soda cans are universal and are used all over the world, which consequently made it easy for the audience to relate to the installation.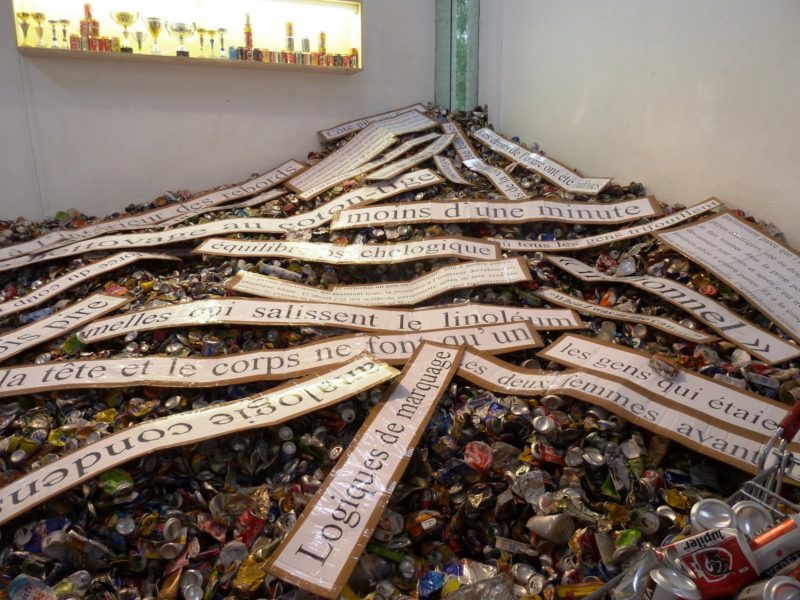 Conclusion
Thanks to the size of the massive installation, audiences were confronted by the reality of mass production and consumption. In the end, the experience he created was not only captivating and confrontational, but it was also an invitation for debate and dialogue regarding the contemporary world that we live in today.