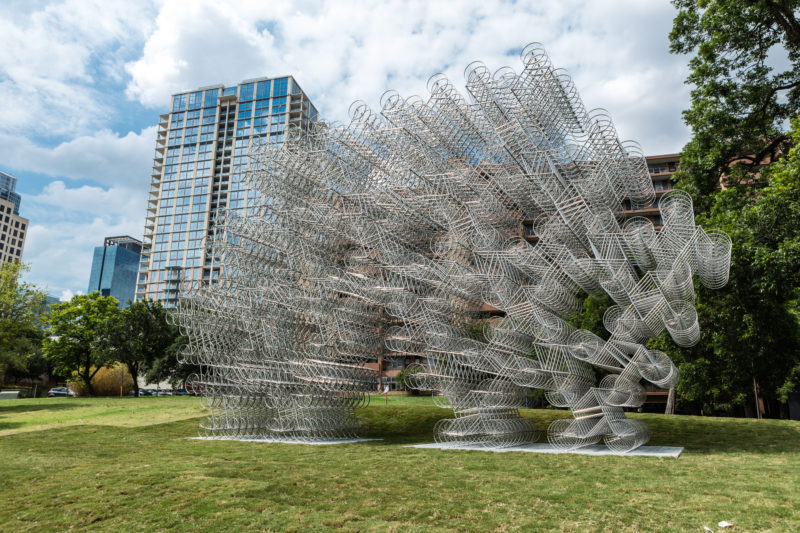 Ai Weiwei & bicycles
Bicycles have always featured in Chinese artist Ai Weiwei's installations. The very first time that Ai used bicycles was in his installation known as Very Yao1 in 2008. As the years have passed, his use of bicycles has only gotten grander as is evident in his piece titled the Forever Bicycles. In Forever Bicycles, Ai used Shanghai-based Forever Company bicycles to make his massive installation. The repetitiveness and the size of the installation were intended to allude to China's mass production, which is well known to fuel the Chinese manufacturing industry.
The meaning of Forever Bicycles
The artist used Forever Bicycles also partly in recognition of the huge role that bicycles play in Chinese society. Some editions of the work were composed of 10000 bicycles installed in a 10-meter high space in abstract shapes designed to symbolize the social environment in China.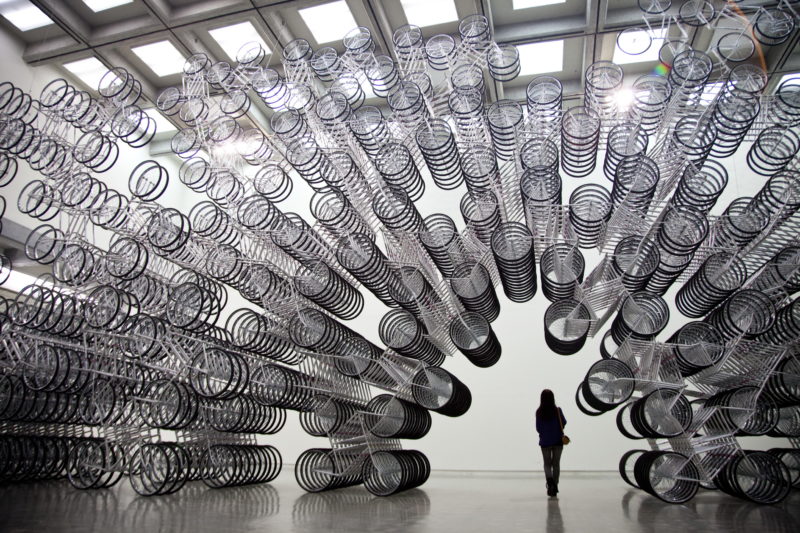 Why did Ai Weiwei use bicycles?
Ai opted to use bikes and not any other object because bicycles were important to him and his community growing up. Bicycles are still commonly used in China today for transportation, so Ai used them because he thought the audience would relate to them. The use of the forever bikes as a medium had an element of poignancy: Although bikes symbolized freedom and movement in China, they were stuck together in the piece could point to the status of Chinese society today.
Different versions of Forever Bicycles
The first version of the Forever Bicycles installed in 2013 featured the suspended Forever bicycles arranged in a circle. Ai made sure to remove all the vital components that make the bike functional such as the seats and pedals, which set the artist on a path of abstraction, which later allowed him to introduce ambiguity to the subject and play around with different patterns. The statically arranged bicycles also offered an illusion of movement, which was also perhaps another commentary on modern Chinese society as people have come to understand and appreciate it.
Video: Ai Weiwei on the inspiration behind Forever Bicycles

Scotiabank Nuit Blanche 2013: Ai Weiwei on the inspiration behind Forever Bicycles

Conclusion
Subsequent versions of the first installation embraced a more manufactured aesthetic, which allowed the structures to acquire unique architectural proportions. Ai's work, which has been exhibited in numerous art spaces across the globe, can be reproduced with any brand of bicycle, which almost helps to point to the collective power of thrift and the beauty found in uniformity.
Different installations
Timelapse video, Royal Academy London, 2015
Sculpture in the City 2015: Forever by Ai Weiwei installation time lapse
Forever Bicycles, Toronto, 2013
Scotiabank Nuit Blanche 2013: Forever Bicycles by Ai Weiwei | Timelapse of Build
Video: Bjorn Geldhof about Forever Bicycles
Ai Weiwei: Forever Bicycle
More by Ai Weiwei
Footnotes