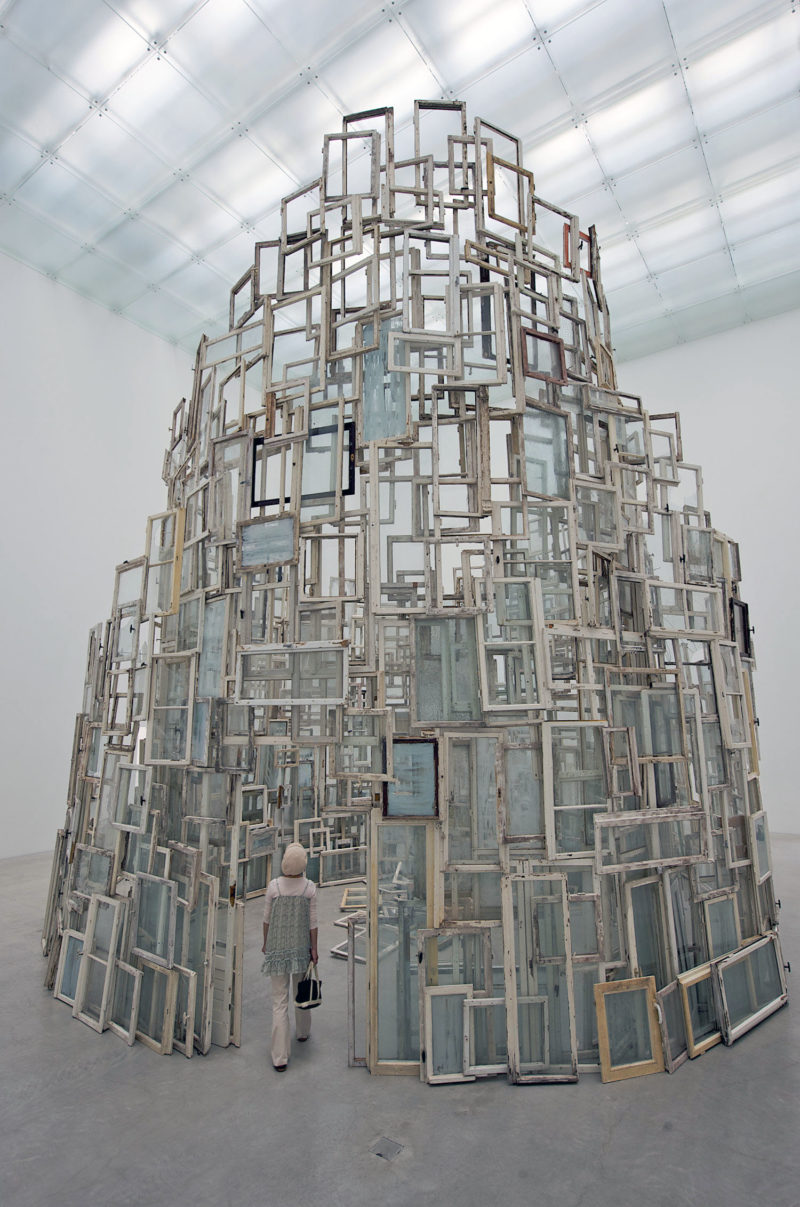 Introduction
From using thousands of keys to web threads to suspending a bunch of suitcases, Chiharu Shiota's works always inspire. Among her best artworks is A Room of Memory, which is famous for its Berlin Wall aesthetics.
A Room of Memory
All her artworks focus on expressing memories and experiences from past events. And A Room of Memory is no different. It's one of the fewest works where she doesn't use yarn but relies on demolition remains to create a spectacle. The art piece comprises multiple frames rescued from the fallen Berlin wall in 1989.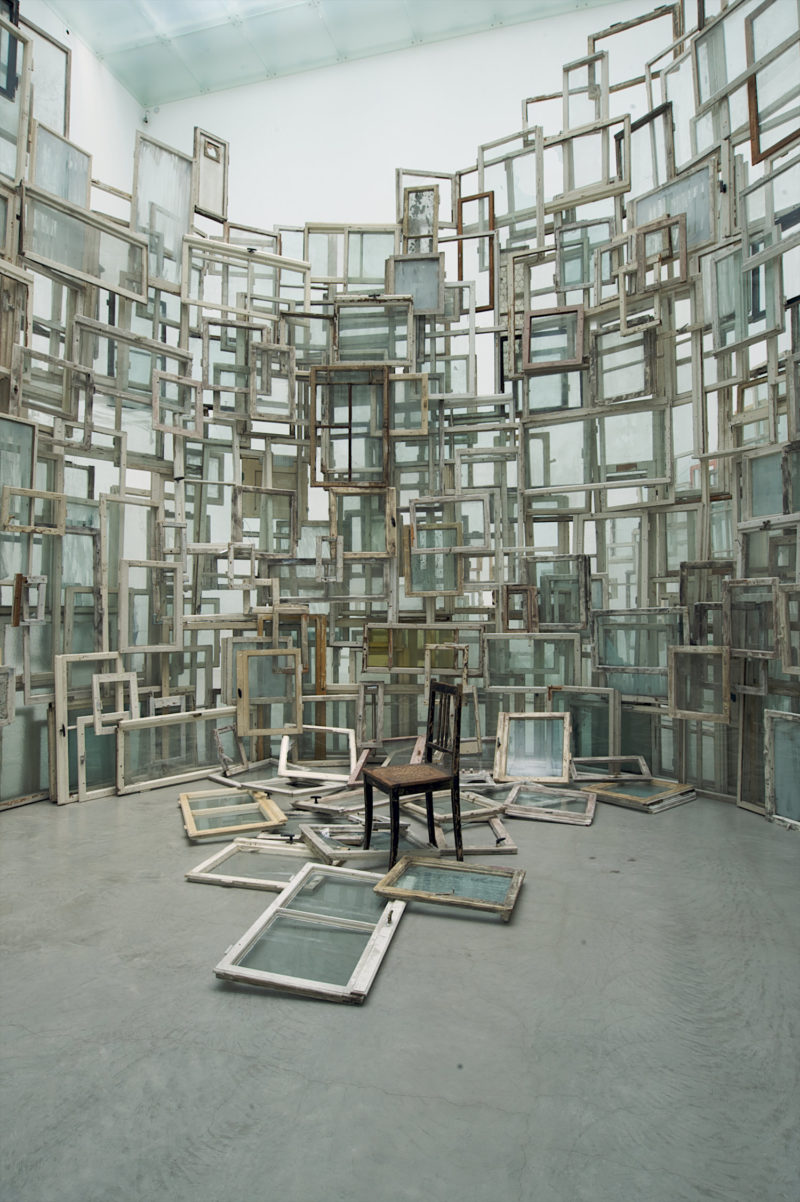 Despite material variations, the artwork rivals her other works in quality, and it immerses the viewer in a secure cocoon-like environment. The security feeling reflects Shiota's works, which attempt to use space to invoke varying feelings.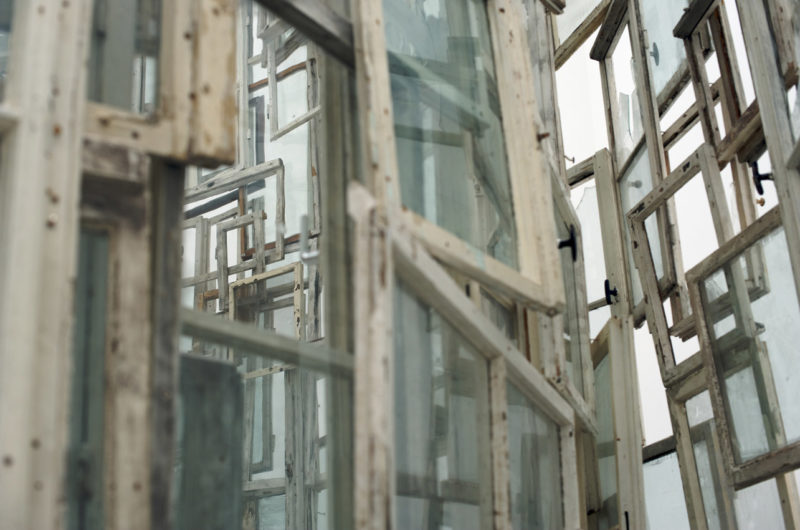 How does the work make you feel?
A Room of Memory stands to show the timeless transfer of history, memories, and the perspectives denoting the fall of the Berlin Wall.
Designed and launched at 21st Century Museum of Contemporary Art in Kanazawa, Japan, in 2009, the artwork features a round structure that narrows towards the top, and it also contains an empty chair.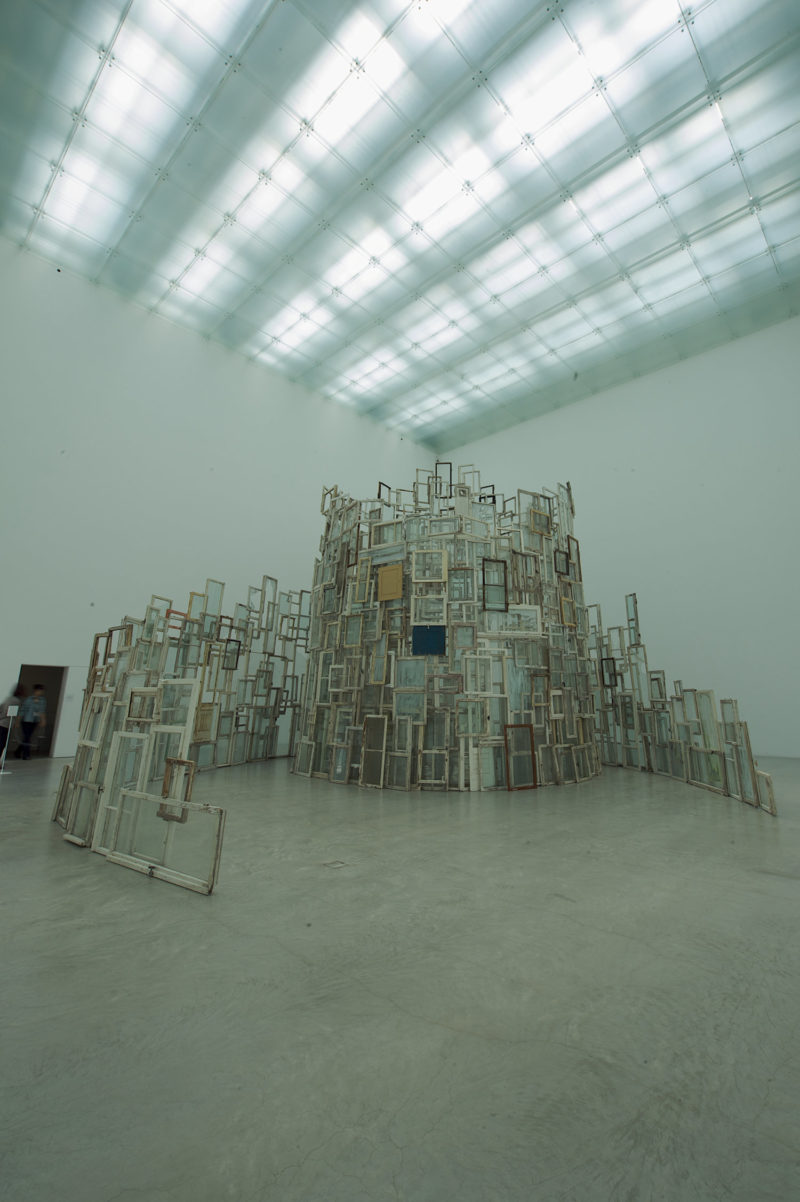 Visitors entering the A Room of Memory attest to its effectiveness in arousing memories. The work gives the public the ability to explore and feel the lives of the people in the Berlin Wall era. Every piece and space reflects the walls' remnants and showcases the sufferings experienced.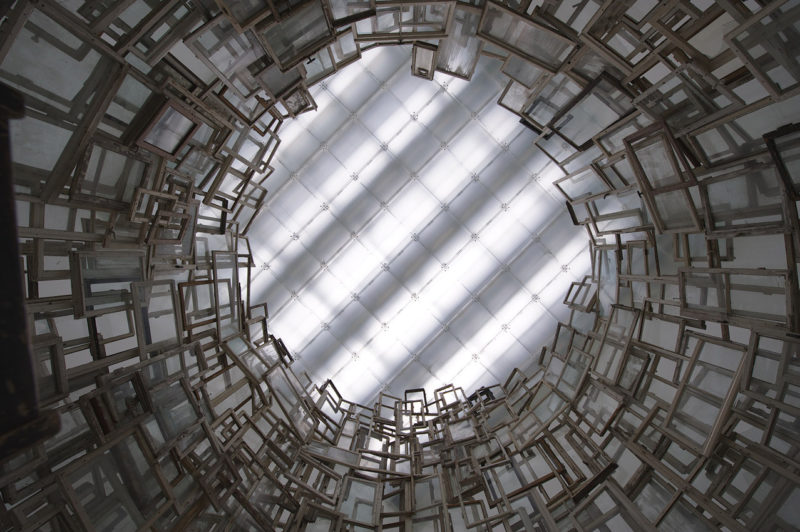 Analysis
A Room of Memory features windows from the old Berlin houses, which have a special significance. Not used for their functional purpose, the objects prompt people to reflect on ancient Greek traditions of preserving usable artifacts in sanctuaries.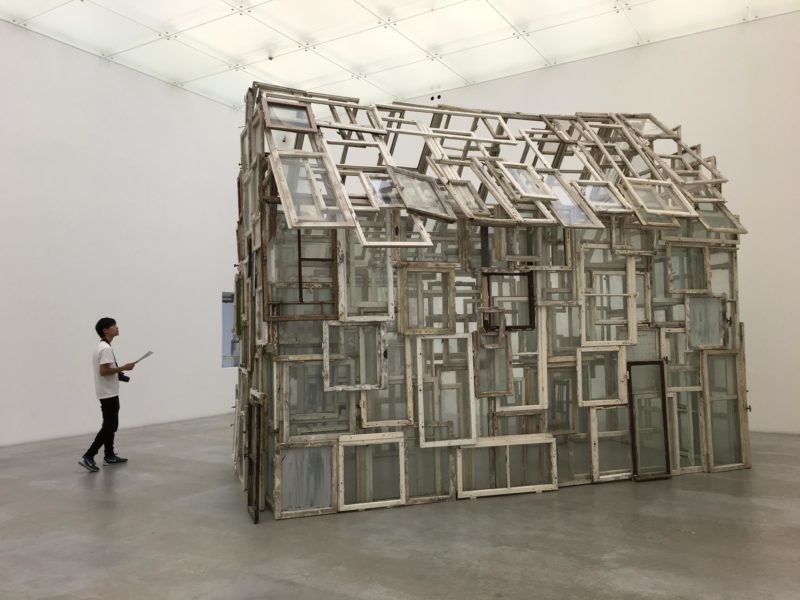 Each object in the installation, therefore, became venerated relics packed with sacred and unique meanings. And like many of Shiota's works, A Room of Memory has a magnificent towering structure similar to a chapel. They are what you can misconstrue as places for worship, contemplation, and contemplation.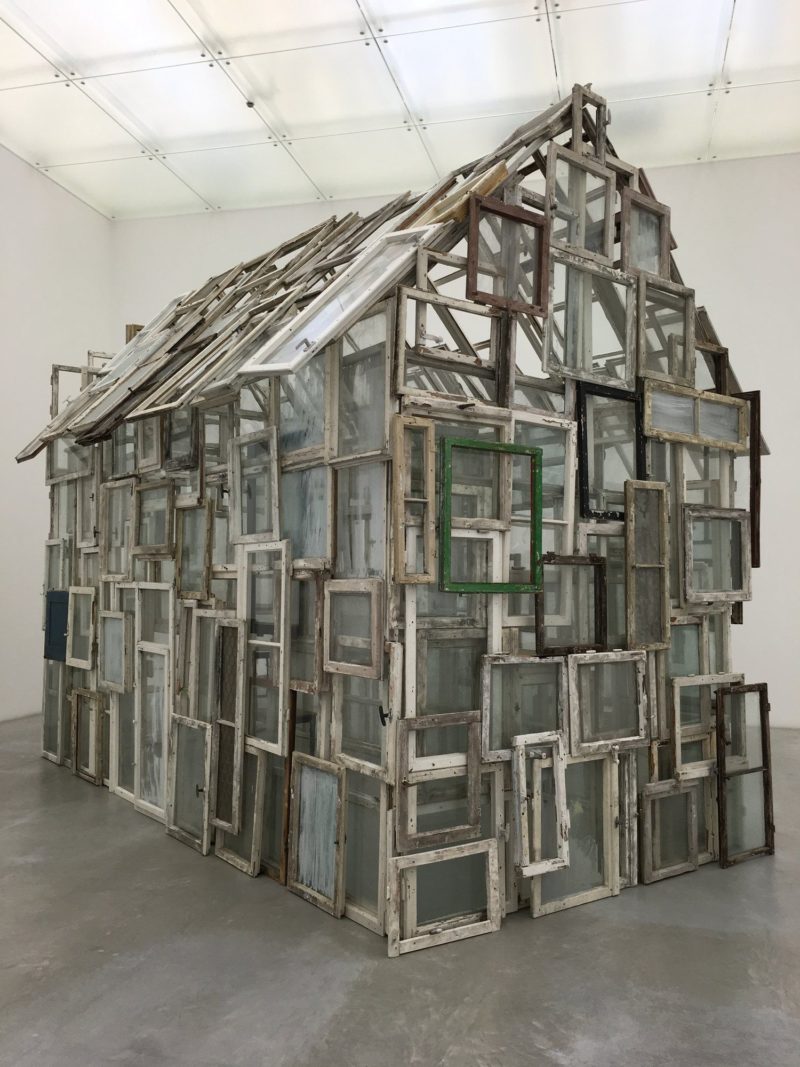 Inspiration
Shiota draws inspiration from her experiences and learned from the art maven Marina Abramović. It is no surprise; she takes on Marina's norms of inculcating actual experiences in artworks.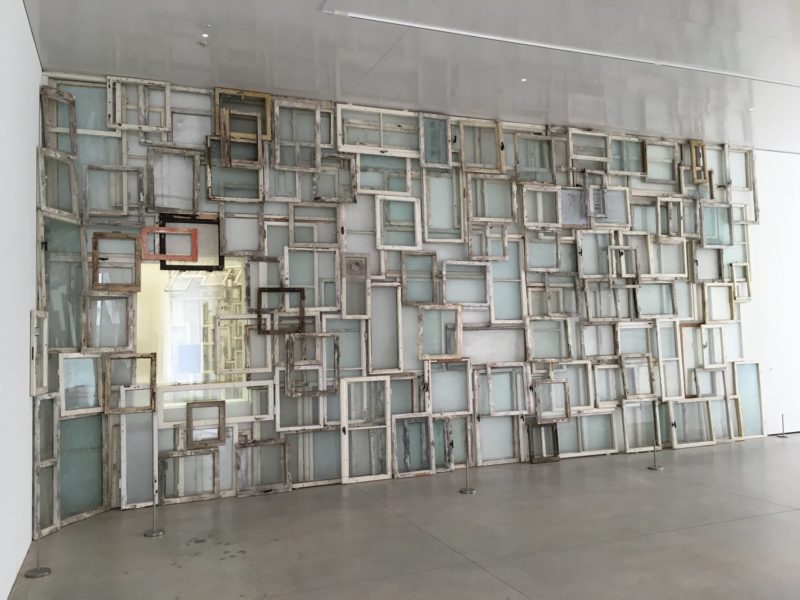 Other works by Shiota
To bring out histories and build connections, Shiota targets items that human beings use daily. Besides yarn, she has used keys, dresses, suitcases, beds, chairs, and books collected from around the world.
She collected over 50,000 keys to form a weblike structure named The key in the hand. The key in the hand combines a boat and threads which hang the keys to produce stunning quality. Shiota says the keys reflect man's power to unlock any door in life.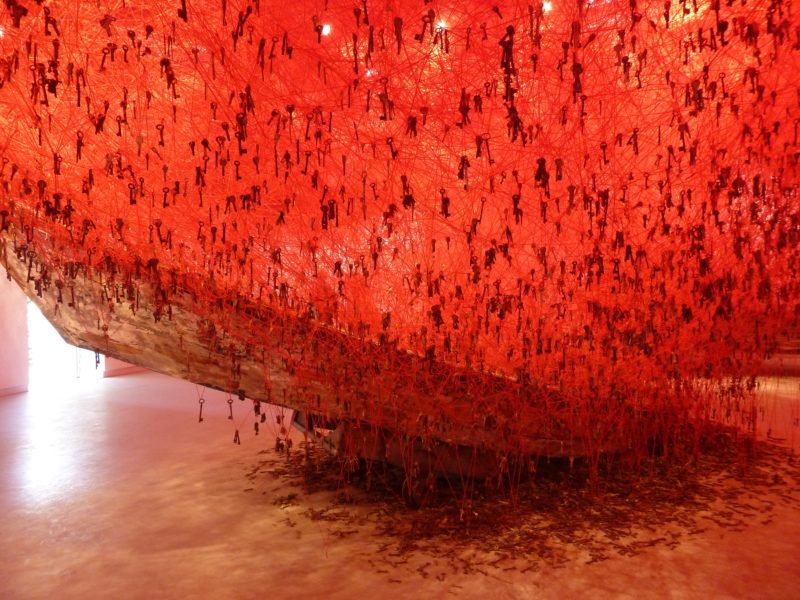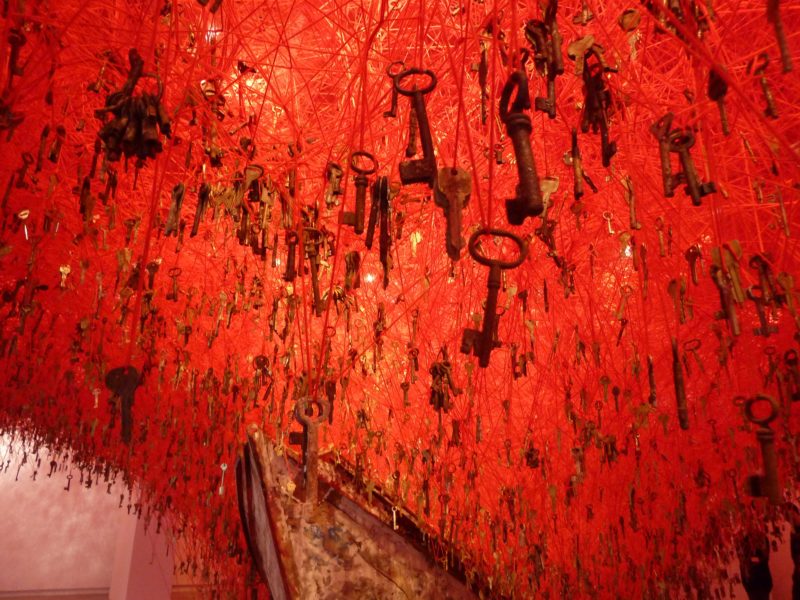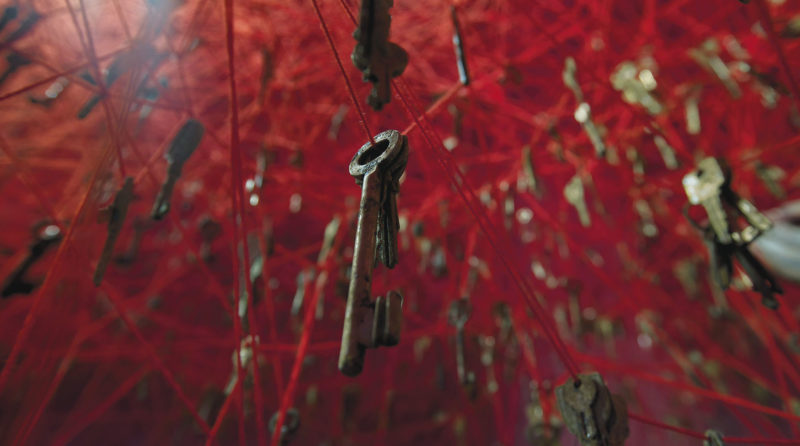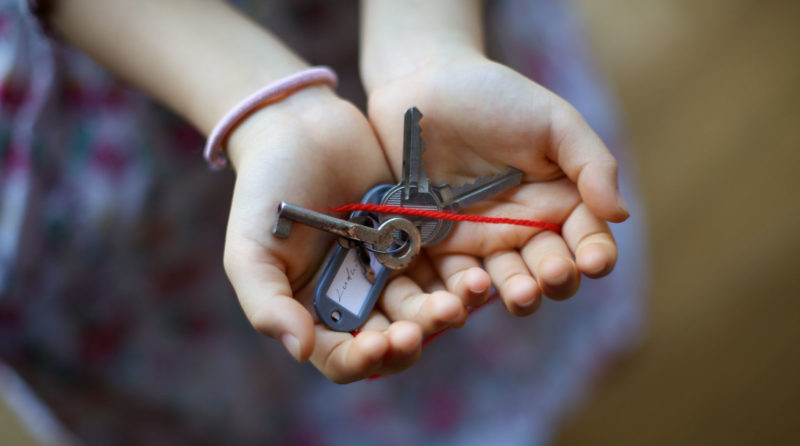 However, her earliest work, Try and Go Home (1998), still ranks at the top of immersive productions. It features a mud smeared naked artist in a ditch who had stayed naked for over four days.