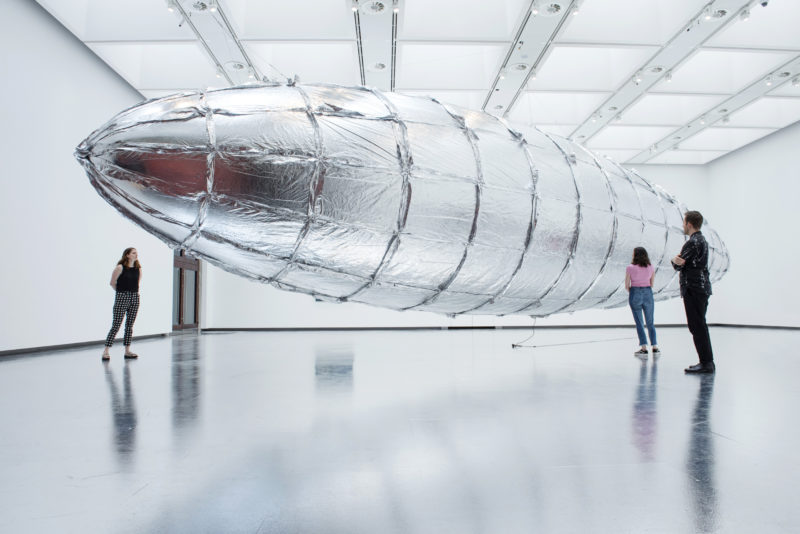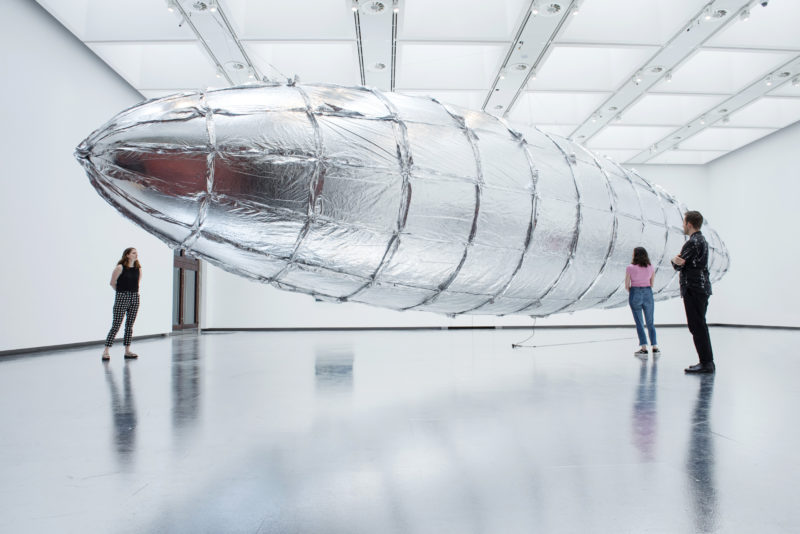 Intro
Lee Bul's installation that saw the transformation of the Southbank Centre's Hayward Gallery took place in 2018 between May and August. Occupying the entire art space, this exhibition was the artist's first-ever solo show in London. In it, more than 118 other pieces created from the late 1980s to now were also showcased. However, it is the Zeppelin piece that had audiences completely enamored and fascinated during the show.
Why did Lee create the Zeppelin?
From the late 1980s to now, this pioneering Korean artist has been instrumental in generating a wide array of artworks, which draw on a mix of references. The Zeppelin, in particular, was designed to transport visitors in attendance to another place and time with the hope of exploring the aspirations of contemporary society and the resulting failures within it.
Video: Willing To Be Vulnerable at the 20th Biennale of Sydney, 2016
Historical reference
Lee's work Willing To Be Vulnerable (2015-16) was represented by a massive foil Hindenburg Zeppelin. With this piece, the artist continued her investigation of utopian ideas and their effect on history and society. If you can recall your history, the Zeppelin was an airship that was pioneered and named after the then German Count known as Ferdinand von Zeppelin1. At the start of the 20th century, these futuristic airships represented modernity and progress but their popularity came to an end after a Zeppelin carrying 96 passengers went up in flames2 while attempting to land. As such, Lee created the piece to draw attention to the different ways that technology can harm people even when the same technology is developed with the best of intentions.
Working with the space
As she did with the other 117 pieces, Lee took advantage of the distinctive design of the gallery and used it as a collaborator rather than just using it as a mere backdrop. The 17-meter-long Zeppelin structure was docked inside the Haywards' upper galleries and was installed to hover above the gallery's reflective floors.
Video: Interview with Lee Bul
Lee Bul's work & inspiration
Lee has been created thought-provoking artwork since the 1980s. Her work often revisits past experiences in her own life and history with the hopes of imagining what the future would look like had the events not occurred. Born in South Korea during president Park Chung-hee's3 dictatorship, Lee saw the rapid modernization that occurred in Korea during the 1960s and 1970s. Often, the projects undertaken during this period were left half-finished, and the individuals working on them often suffered as a result. Consequently, her artwork is often strongly related to her upbringing and childhood, which explains why her work is also so strongly linked to the modern.
Photos
Willing To Be Vulnerable at Art Basel Hong Kong, 2019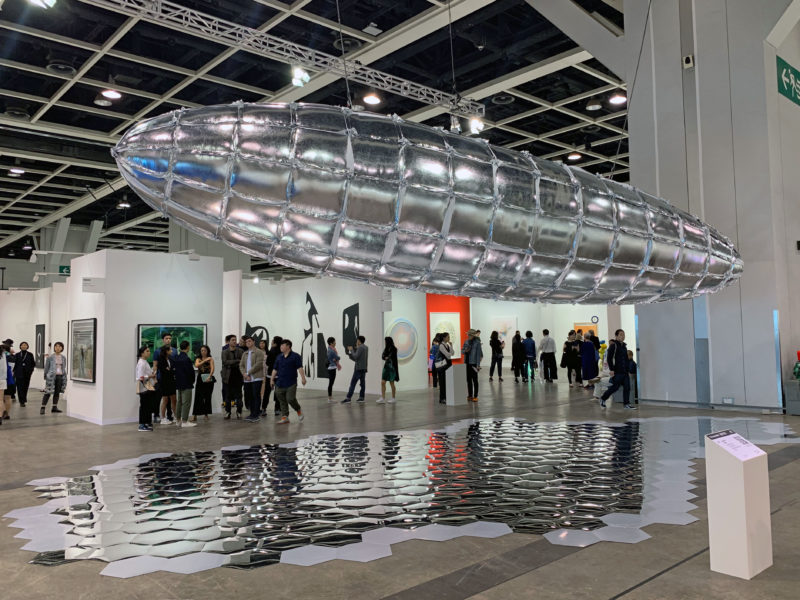 Crashing exhibition at Hayward Gallery, Southbank Centre, London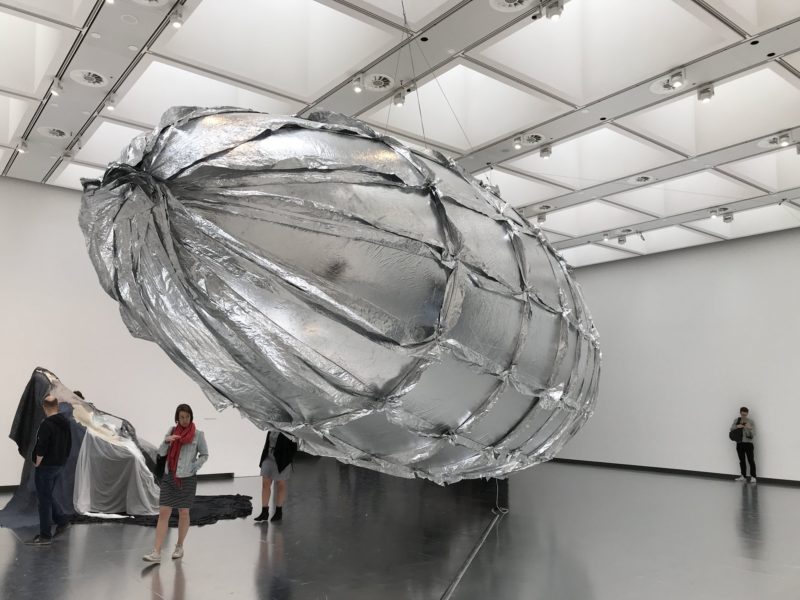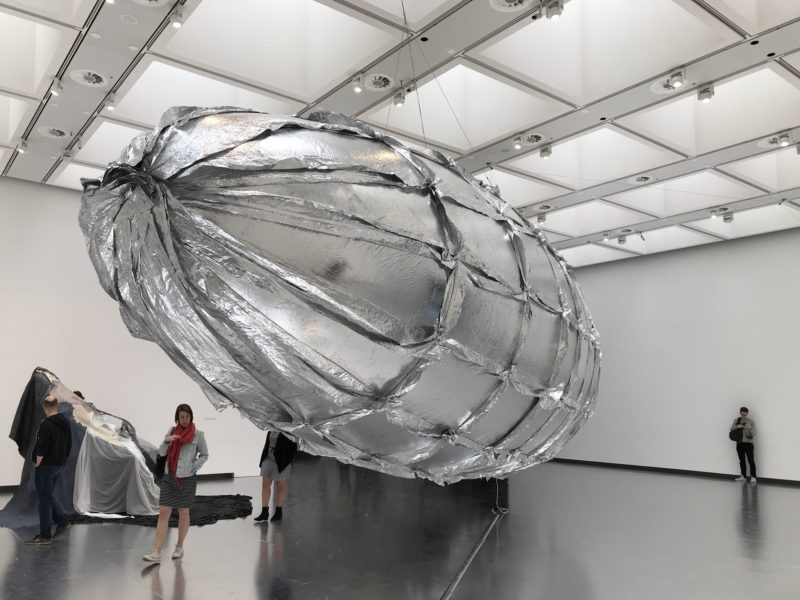 The Zeppelin at the Biennale of Sydney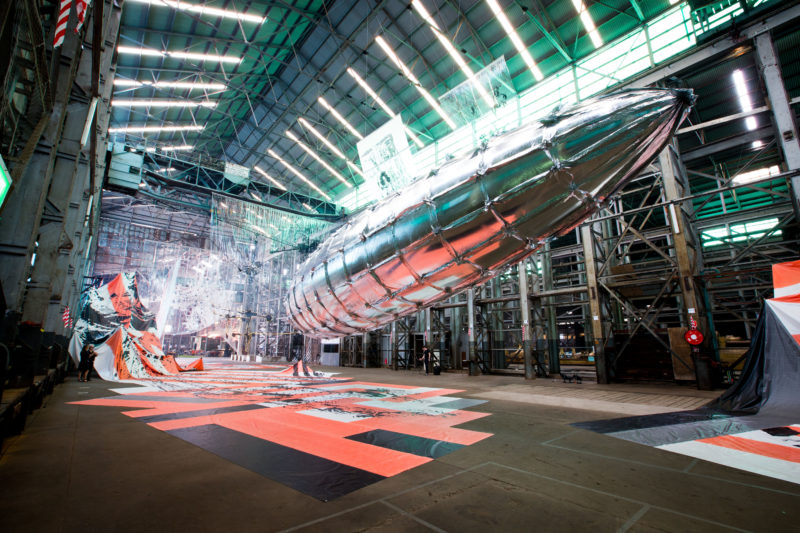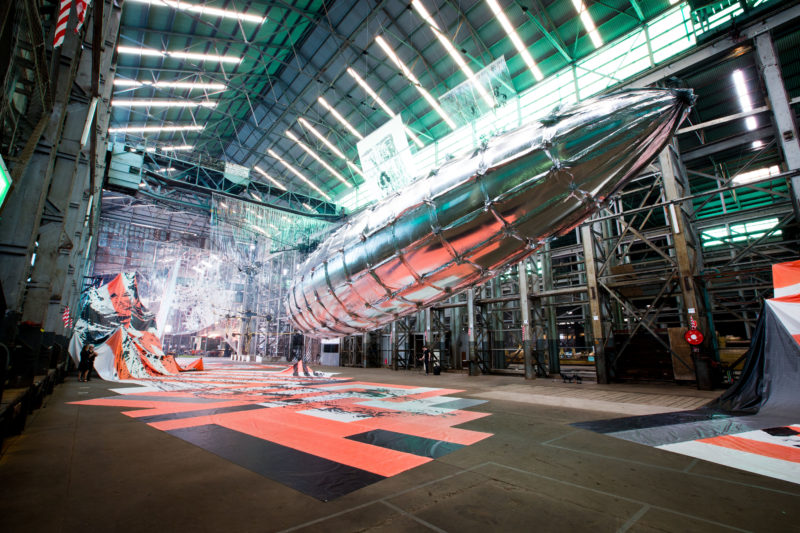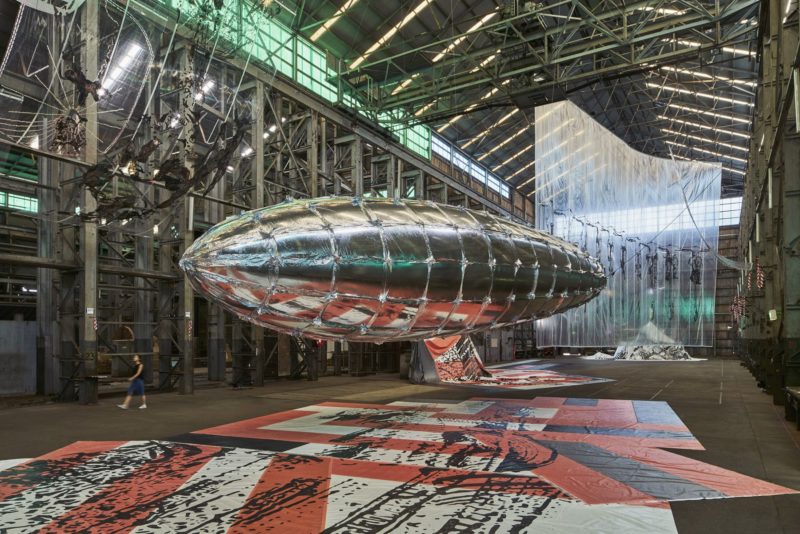 Footnotes