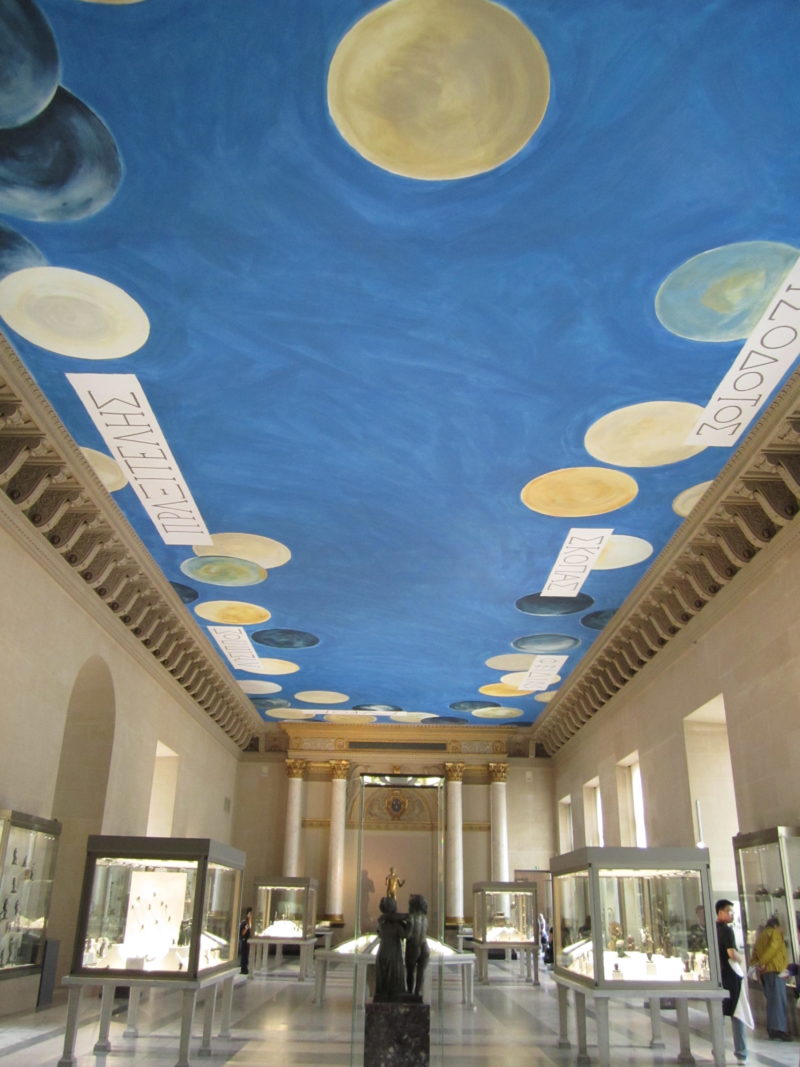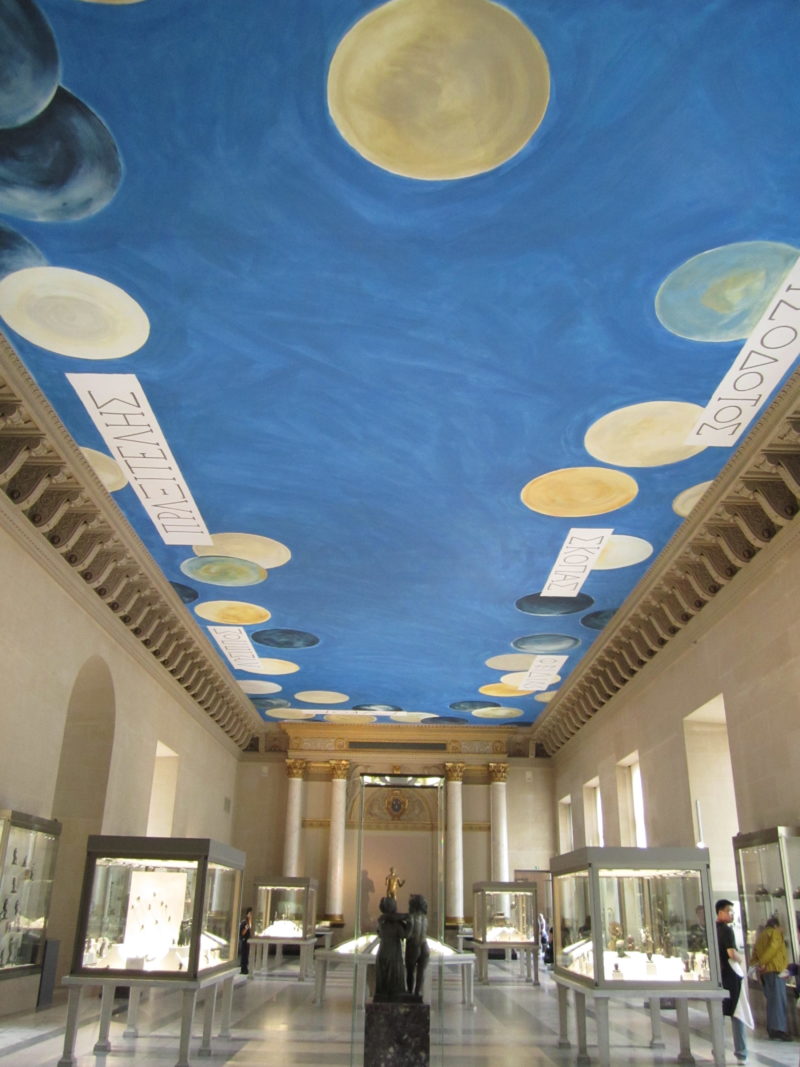 Introduction
If you ever find yourself in Paris, Cy Twombly's mural in Louvre is well worth visiting. Cy Twombly was remarkable in every way, having created a lasting legacy with his works, including sculptures, paintings, drawings, and photography.
Cy Twombly & his permanent work at the Louvre
Home to the Mona Lisa, the Louvre is highly regarded as the best art museum in the world, holding an unparalleled collection of artworks produced through the ages. As such, it is the greatest honor for any artist to have their works included in the Louvre, and Cy Twombly enjoyed the rare opportunity to create a permanent artwork for one of the world's most respected art museums. Twombly was selected by a council of international artists as part of the museum's commitment to incorporate contemporary art within its collection and galleries and became the first American ever to create a permanent artwork for the Louvre.
Where is the work located?
His installation featured a 3,750-square-foot noteworthy painting on the ceiling of the Salle des Bronzes1, which is inside of the Sully Wing, one of the largest and oldest wings of the Louvre. Alongside German Anselm Kiefer and Frenchman Francois Morellet, Twombly is the third artist to ever paint a permanent modern decorative work for the Louvre.
Sully Wing, 1st floor, room 32
Salle des Bronzes Antiques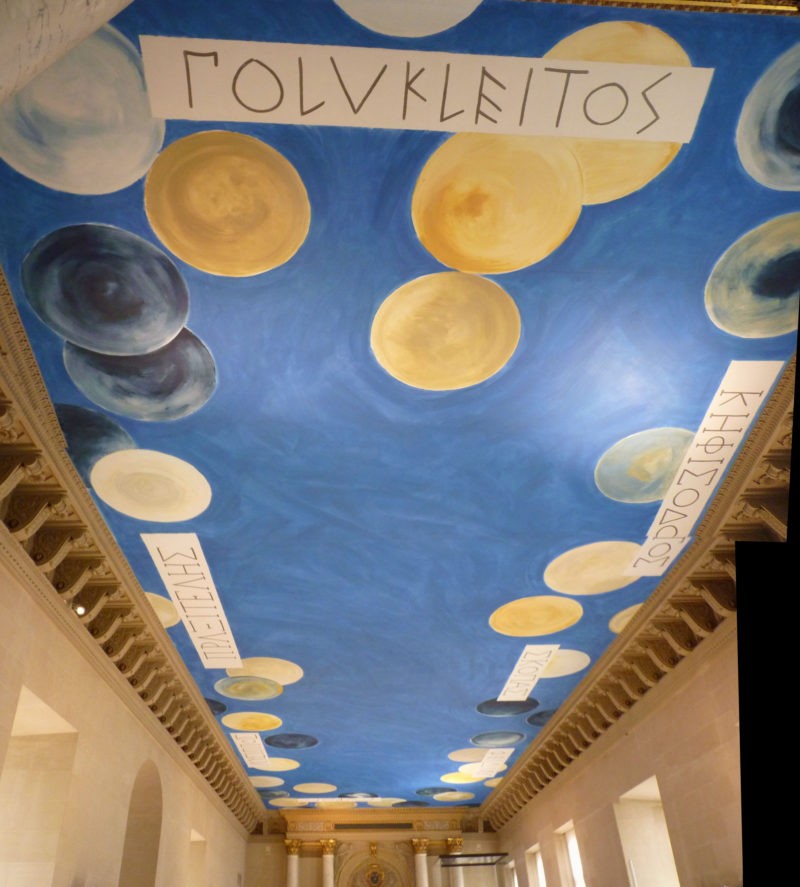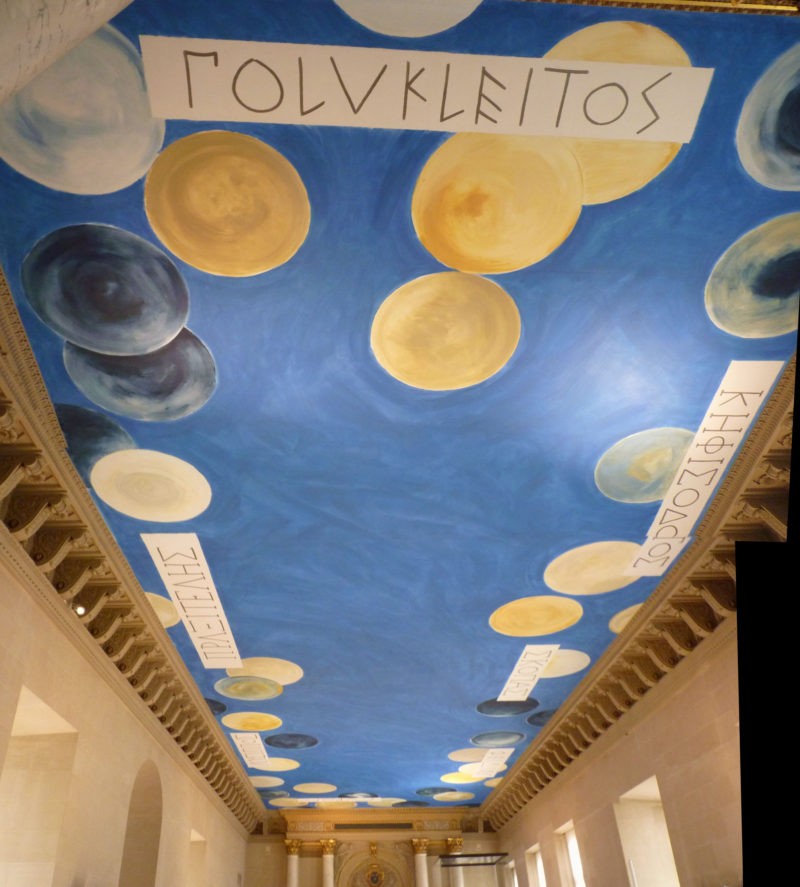 The Salle des Bronzes
Erected between 1551 and 1553, the Salle des Bronzes has more than 1,000 pieces of art created from bronze and other precious metals. The pieces contained here include helmets, Hellenic rings, the crown of laurel in gold2, and so much more. Although the elements inside are incredible, Twombly's mural on the ceiling stands out the most.
Influences
His work has always been highly influenced by components of old Europe and his fascination with Greek and Roman antiquity and its mythology. The mural in the Louvre is no different. The ceiling is a monumental wash of blue intended to complement the Greek and Roman bronze statues in the Salle des Bronzes.
Analysis
The elegant blue provides a background for the floating discs that encompass the names of famous 4th-century Greek sculptors such as Phidias and Praxiteles. The names of these Hellenic sculptors are written with straight and bold strokes, while the mural covers the entire length and width of the surface.
Conclusion
The ceiling's shade of blue is bold and its simplicity adds to its allure while perfectly highlighting the ancients statues distributed all over the room. Although the mural in Louvre is quite simple in its appearance, the geometry and classical Hellenic homage help give it an up-to-date magnetism that is hard to ignore.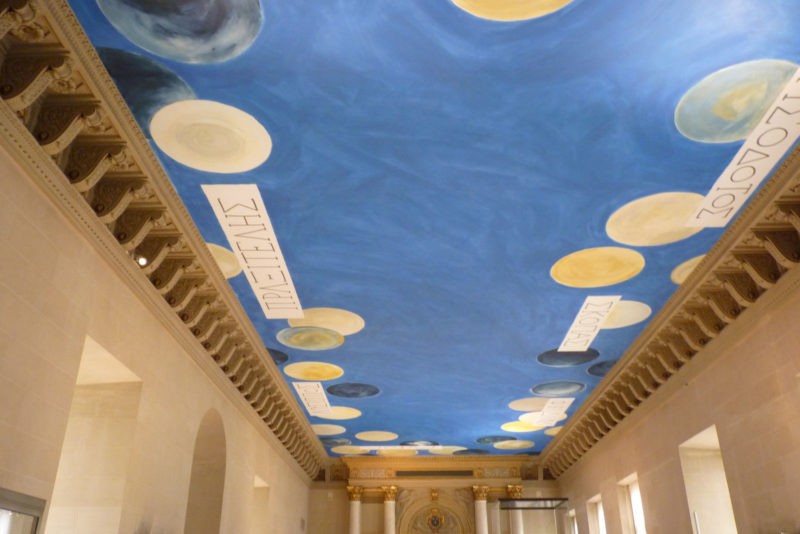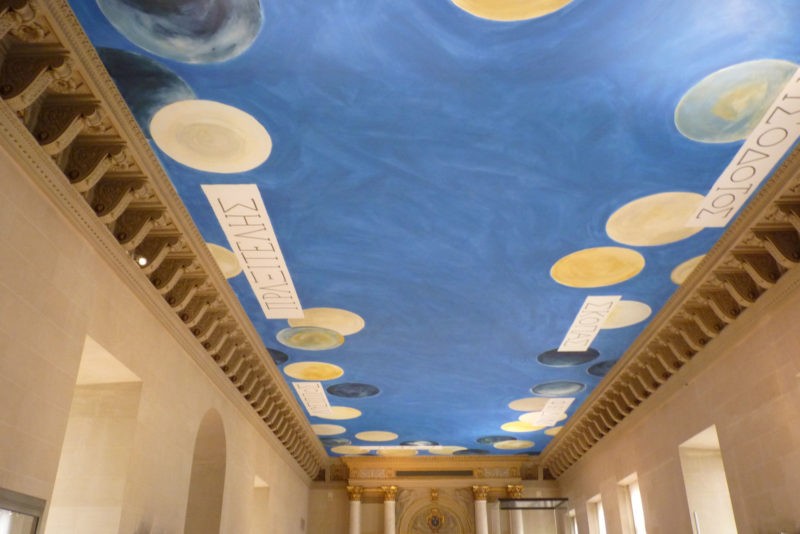 Footnotes